Best RV WiFi Boosters
If you spend a lot of time in your RV or camper, you know the struggle of finding a stable Internet connection. An RV WiFi booster will eradicate your struggles and keep you connected as and when you need it. 
Of course the aim is to get away from it all, but the chances are you'll need to log on at least once or twice to check the weather, send an email, or dare I say it, share your pics on instagram.
There are different types of RV WiFi boosters, and the one you choose will depend on your needs. If you spend a lot of time in remote areas, you'll need a stronger one, but if you're only interested in boosting your RV's WiFi signal, then a less expensive one will suffice.
No matter which type of RV WiFi booster you choose, the installation process is relatively simple. Most come with an easy-to-follow instruction manual that will walk you through the process step-by-step. And once your RV Wi-Fi booster is up and running, you'll be able to enjoy increased speeds and a stable connection no matter where you are.
We cover the best RV WiFi boosters and also go into great detail what makes a good quality booster and what to look out for. There's also an explainer for how to install, just in case you're struggling. 
After the review there's a buyer's guide on all things WiFi Boosters. We've included step-by-step guides on how to install one and how to set one up. If you prefer, you can jump straight to the WiFi Boosters Buyer's Guide by clicking the link...
What is a WiFi Booster and How Does it Work?
WiFi boosters are devices you can use on the road or at home. They're especially helpful if you regularly encounter dead zones or  live in your camper more than part-time. Boosters latch on to a WiFi signal, such as the one between your computer and your router and make it stronger. This enhances your connection speed so you can use your devices anywhere. 
WiFi boosters do their best work when you're out in the middle of nowhere and can't get a signal. They find public connections or hotspots over a larger distance (depending on how high up they are), so you can still access to the Internet. If you're always on-the-go and want to stay connected, a booster will become your best friend.
Bandwidth Numbers 101
"We keep seeing 2.4GHz and 5 GHz. What's the difference?"
When you see numbers like 2.4GHz and 5GHz, those are just fancy terms for the bandwidth your wireless connection uses. Depending on your router, your wireless connection will use either option or both. The critical difference between 2.4GHz and 5GHz is how fast your internet will be.
2.4GHZ
Most devices work on 2.4GHz, which means it can get pretty crowded. However, it's better for long-range use – which is the idea behind getting a WiFi extender. It's slower than 5GHz, but you can still use your devices when further away from the source.
5GHz
5GHz is better if you're doing a lot of streaming and video calls, but the range on it is much shorter. This means you'll have to be much closer to the source to get a reliable signal. This bandwidth also doesn't travel through walls very well, so this might be a deal-breaker if you're using your device inside your RV.
Aspects to Consider Before Buying a WiFi Booster For Your RV or Trailer
RV WiFi boosters come in several designs, so you'll have to figure out which type you need. Are you looking for a device that'll make your signal stronger, or do you need something to help find WiFi connections? Depending on what you are looking for, there's a WiFi booster that can help you stay updated on the outside world.
Size and Design
When choosing a WiFi booster for RV living, you should choose a design that works for the way you'll be using it. Some models are very small – usually no larger than your router. Other designs have LED indicators that allow you to see your signal strength.
Determine how much room you have to install the booster before purchasing. Do you have enough room to store it on a table or a shelf? Do you have enough room in your outlet to plug it in? Several boosters let you plug in your device to get the best signal. Do you have enough room and a cord long enough to do that?
Speed 
Although the best RV WiFi booster will give you faster speeds, your router needs to be able to support that speed. Your booster should complement your router, so check your router's maximum output and buy a booster that supports it. In this case, having more isn't always better. If you get a device that needs more speed than your router has, then it won't work at all.
Encryption
Since you'll be amplifying your WiFi signal, you'll definitely need some encryption protection. This requires anyone who wants to use your signal to log in with your credentials. More sophisticated booster models come with multiple types of encryption capabilities, such as WEP, WPA, or WPA2. These will keep any sensitive information, such as credit card numbers, safe.
Encryption Types 101
What's the difference between the types of encryption features? WiFi boosters with encryption protection will most likely offer more than one kind, but which one do you need? And what do all of those abbreviations stand for? There are two main categories of encryption: Wired Equivalent Privacy (WEP) and WiFi Protected Access (WPA). WPA is the better of the two since hackers can still sneak into your network when using WEP.
WPA2 is the most reliable encryption service available on most boosters and is the best protection you can have against someone stealing your personal information. If you're worried about internet privacy, this is something you should look for in your WiFi booster.
Remember that your router needs to have the service for you to use it on your booster. Getting a booster with WPA2 is great, but it won't do you any good if your router doesn't support it. If you don't have a router with at least WPA protection, then invest in a new model before connecting a booster to it.
Device Compatibility
Before you drop a significant amount of money on an RV WiFi booster, check the manufacturer's compatibility requirements. Make sure you can use all of your devices (and their operating systems) with your new booster. Some may not offer iOS compatibility, while others work with both Windows and Macs. Depending on what you'll be using, your booster will need to work with it to send the signal to your device.
Other User Features
Several WiFi boosters have other convenient features, such as a direct Ethernet port or the ability to use multiple devices at the same time. If you're going to work on a laptop, you should choose a model with at least one Ethernet port. The ability to use multiple devices on the same booster comes in especially handy if you have mobile devices, such as cell phones and laptops.
Price/Versatility
WiFi boosters come in different models that do different things. Some can enhance the strength of your signal in dead zones, while others can pick up a signal from long distances. Some do both. More sophisticated designs that have multiple features tend to run higher on the price point, so make sure you need all of the features before making the investment.
Review of the Best RV WiFi Boosters
Choosing the best WiFi booster for your RV or camper is a great way to stay connected on-the-go, but which one actually is the best? There's actually no out-and-out best as it depends on your needs as much as anything else, but ee've narrowed down the best choices for you, highlighting why we think they deserve a look.
Best Overall RV WiFi Booster:
Bearifi BearExtender High Power Wi-Fi Extender
If you're bringing your laptop on your next trip, then the Bearifi BearExtender High Power WiFi Extender can help you make the most of your trip. With its 10dBi antenna, it can pick up weak signals over long distances. This is perfect for using public WiFi connections in RV parks that always seem to be out of range.
The Bearifi enhances the strength of the signal, so you can check and send emails, post updates on social media, or simply waste time surfing the Internet. Compatible with several Windows applications, the extender plugs right into your laptop with the included 16-foot USB cable. You'll have a much more stable connection and a wider range of motion.
This extender doesn't plug into an outlet, so you have the freedom to install it wherever you want in your RV. It even comes with three different installation methods that don't require drilling holes into your camper. You can place it on a table next to your laptop, or you can install it with the Velcro strap or mounting band.   
Bottom Line
If you're looking for a WiFi extender for your laptop that won't break the bank, we highly recommend the Bearifi BearExtender High Power WiFi Extender. While it doesn't work for multiple devices, it's perfect for using your laptop in your RV. You can still keep up on communications and work, but keep in mind that the Bearifi only supports 2.4GHz bandwidth. If you're doing a lot of video calls and streaming, then another option will work better for you.   
Runner-up:
Alfa Long-Range WiFi Network Adapter
For more protection in a smaller package, the Alfa Long-Range WiFi Network Adapter is ideal for those who spend most of their time hooked up to their devices. This booster also only works on 2.4GHz, but you can use multiple devices on it. We love how versatile the Alfa is for your internet use.
The adapter comes with two antennas: the 9dBi antenna finds and amplifies long-range signals, while the secondary 4" 5dBi rubber antenna comes with a clip-on mount that hooks right onto your laptop. The antennas plug directly into any device with a USB port for a better connection.
The antennas are interchangeable so you can use the 9dBi on the clip-on mount, too. Suited to 802.11 b/g/n wireless standards, the Alta Long-Range WiFi Network Adapter has encryption protection to keep your personal information away from prying eyes.

Bottom Line

Sometimes we can't pass up the opportunity to catch an online sale, even in the middle of our road trip. If you love to online shop, you should always have encryption protection – even in your WiFi extender. The Alfa Long-Range WiFi Network Adapter doesn't have an outdoor mount, so this booster is better for indoor use.
Just remember to switch your wireless connection to the adapter, since the Alta doesn't amplify your laptop's internal WiFi – that way, you can always stay connected.
Editor's Pick WiFi Booster for RV Life:
Netgear WiFi Range Extender
Another home use option that quickly boosts your WiFi signal, the Netgear WiFi Range Extender works perfectly for letting you access your WiFi throughout your RV. The Netgear adds impressive speeds of up to 300 Mbps on the 2.4GHz bandwidth, and plugs right into your devices, expanding the signal for up to an extra 600 square feet. 
The antennas make the signal stronger over a longer range of distance, so you can enjoy WiFi just like you would at home. You can connect ten devices to the Netgear WiFi Range Extender, including cell phones and tablets. This booster also comes with WEP and WPA/WPA2 encryption protection.
It also plugs right into the wall, staying out of sight while giving you the WiFi you need. The Netgear's ability to increase the strength of your WiFi signal is very helpful when you are trying to enjoy the remote outdoors, but you still feel the pull of wanting to stay connected.

Bottom Line

The Netgear WiFi booster is a valuable addition to any RV with its ability to extend coverage and connect to multiple devices. It's super easy to set up if you have a little bit of technical knowledge.
Ome thing to note from several reviews, Netgear promises amplified speed, some users have complained the speed isn't as fast as the company advertises. That said, if you aren't going to be doing large amounts of streaming or gaming, the speed should be perfect for basic internet access.
Best RV WiFi Booster Kit:
Alfa WiFi Camp Pro 2
If you're upgrading your current WiFi extender, the Alfa WiFi Camp Pro 2 is an upgrade to the previous model. It still has the all of the booster capabilities, with the option to connect multiple devices. It's also weatherproof, making it ideal for use it in your RV or on a boat.
This device is just a booster, so it will pick up any WiFi connection and make it stronger. The Pro 2 is perfect for RV parks, where getting a signal can be problematic. The USB port allows you to plug the Alfa Camp Pro 2 right into your device for the best connection or you can use the wireless connection to make your RV a hotspot.

Bottom Line

The Alfa WiFi Camp Pro 2 is a basic booster that lets you use your devices while you are in the RV or on the boat. Although it doesn't have all the features of other items on our list, it's weatherproof for long-lasting use in the outdoors and marine life.
 If all you need is a booster to catch and strengthen your WiFi signal, the Alfa is great for staying connected, but some reviews complain that it's difficult to connect to public networks.
C.Crane USB 3 - Encryption Protected WiFi Booster
The C.Craine USB 3 is another booster that works wonders for improving your WiFi connection in your RV, boat, or mobile home. It comes with WEP, WPA/WPA2, and WPS encryption protection that you need if you are going to be online shopping – or if you want to keep your information safe. The unit is weatherproof, so you can install it outside. You can also use the included suction cups and mount it to a window.
According to the manufacturer, this booster will improve your speed up 150 Mbps on the 2.4 GHz bandwidth so you'll be able to stream and upload data without any buffering. The C.Craine catches any WiFi signal within range and makes it stronger, so you can still stay connected for an extra 300-400 feet. Perfect for campgrounds and other stationary areas you'll be visiting in your RV, the C.Crane also plugs into your laptop with the Ethernet connection so you can always indulge your love of technology.

Bottom Line

For a general RV WiFi booster, the C.Craine USB 3 is pretty easy to use and easy to install for those with some experience. However, it's not known to last as several customers complained they had to replacesooner than hoped.
Winegard WF-4000 RV Wi-Fi Booster
You need the Winegard WF-4000 if you spend most of your free time in your RV. This booster and extender utilizes both 2.4GHz and 5GHz and will make sure you always have a connection. Unlike other boosters, you can switch between WiFi and 4G connections, depending on your location.
The Winegard is perfect for those who rely on their internet connection while driving - we all need GPS and weather updates, don't we? You'll love the strength of the WiFi you can get with this booster, and it will keep your family occupied on their devices while you are navigating to the next location.
This is best for those who live out of their RV and consistently have connection problems in crowded areas. And best of all, with the dual band connectivity, you don't have to worry about losing your signal.

Bottom Line

The Winegard WF-4000 is one of the top-of-the-line booster and amplifiers for keeping WiFi access in your RV. The price tag is steep, otherwise it might have been our top pick, but the product consistently delivers a stable connection.
The only real complaint on this WiFI booster is its cost. However, if you live in your RV, it provides the internet coverage you want so you don't feel completely closed off from the world. Worth it in our opinion!
Persevere WiFi Range Extender
The WiFi Range Extender Persevere is very similar to the Opticover, but it offers more in terms of coverage. This 3-in-1 device has the same repeater, AP, and router modes of the Opticover, but it has four 5dBi antennas designed to boost your signal. Two Ethernet ports allow you to plug in a wired internet device and use it to create a wireless connection.
The manufacturer boasts that the Persevere gives you up to 1200 Mbps of speed – perfect when traveling with your children who can't stop gaming and streaming. You can stay connected with all of your devices, with WPA and WPA2 encryption protection keeps your personal information secure. If you need to move your Persevere device to another location, the LED indicator lights help you find the place with the perfect signal.

Bottom Line

The Opticover WiFi Extender and the WiFi Range Extender Persevere work the same way, but the Persevere has more to offer. The antennas work on both bandwidths, giving you the long-range capability of the 2.4GHz, with the higher strength of the 5GHz.
This device allows you to stay online and stream while eliminating dead zones. If you're traveling with teens and gamers,  you'll want the extra bandwidth of the Persevere.
Opticover WiFi Extender
Although the Opticover WiFi Extender is designed for home use, you can easily convert the benefits of an increased range and stronger WiFi signal to your RV. This plug-in booster is smaller than most other boosters on the market, so you won't struggle to find an outlet for it.
Compatible with almost all Windows and Mac devices, the Opticover increases the range and strength of any WiFi connection, eliminating dead zones in your RV.
This booster lets you access WiFi on all of your devices with three function modes. The AP mode creates your own WiFi from a connected device, and the repeater mode extends the signal throughout your whole RV.
The Opticover even becomes its own router, letting you access WiFi on all of your devices. For its budget-friendly price tag, you're definitely get your money's worth. And it even works with Alexa and Echo!

Bottom Line

While we love the Opticover WiFi Extender, the feedback on it has been mixed. Most travelers love that it strengthens their WiFi connection, allowing them to use all of their devices on the road, but doesn't seem to be durable. The Opticover might not be the best option for home use, but it should suit your RV just fine.
Buyer's Guide
Are All WiFi Boosters The Same?
There are three different types of WiFi boosters, and each has its own set of benefits. First is the wireless signal booster that operates in a direct manner, proving to be an easy solution to having bad WiFi. It is also a cheap option, and its wired connections act as a bridge, boosting your signal from the router to your phone. 
The second is a mobile WiFi booster. This option is highly suitable for users as it is portable and keeps operating, wherever you end up. They're compact, easy to store, and they boost your signal on the move, making them an excellent choice for campers. 
The last option is a dual-band WiFi booster. It has a wider and broader range and offers a stronger signal, even in locations where it's unlikely to catch a weak signal. Such boosters are available in fixed and portable variants. 
Types of WiFi Boosters
When you're browsing for your new WiFi booster for RV life, you know what you're looking for – you just have to find it. There are different models on the market and each has different characteristics. Depending on what you'll be using your device for, you may need a booster, an extender, or a repeater.
Many items on the market have more than one capability, so you can more than likely find what you need without having to invest in multiple devices. But let's look at each feature...
WiFi Repeater
This takes a WiFi signal and makes it stronger, letting it cover a wider area. If you have problems getting reception in some areas of your RV, sometimes a repeater is all you need. These devices let you access your WiFi in the back of your RV, so you can get comfortable while listening to music or streaming videos.
WiFi Booster and Extender  
If you're on the road and trying to catch WiFi from public sources, invest in the booster and extender option. These items not only give you access to the internet, but they also make the signal stronger. These work best if you plan on using a laptop, and they allow you to access public WiFi and make the signal strong enough for internet browsing or streaming.
WiFi Booster
This takes your existing signal and makes it stronger. It doesn't extend the area where you can use your WiFi. If you have a connection and you want to use your devices throughout your RV, and possibly right outside, then a booster has all of the strength you need. WiFi boosters sometimes come in mobile options, which are small enough to carry around with you or clip to your device. These are best if you'll be doing a lot of moving while on your device.
WiFi Extender
A WiFi extender takes your existing signal and allows you to access it across a larger area. They're are great options for those who park in their RV and still want their WiFi access when they stretch their legs. Remember these will not always make your signal stronger, you need a booster or a booster/extender to do that.
Benefits of Investing in a Great WiFi Booster
Although some of us use our RV to get away and disconnect, others still need some internet access. If you live in an RV, that means keeping a secure internet connection is even more important. You can stay connected with family and friends through social media or video calls or you can wind down with some good music or a funny movie.
We rely so much on our devices that we can take for granted how easy it is to get the information we need. It could be anything – from checking the weather, to finding directions, or navigating your way to the nearest rest stop. Planning a road trip can go so much more smoothly if you have access to the information that you need.
Another bonus to having constant WiFi access is – it keeps the kids happy and entertained! Long road trips can be pretty dull for little ones, so having access to the internet can make a huge difference. They'll have their favorite movie, TV show, or game to distract them for long hours on the road.
Comparison Overview
The section highlights the different products you can use to enhance your WiFi signal. Each product has its own specific features and benefits, and a comparison can help you choose the right one.
WiFi Extender vs. Booster in an RV
A WiFi booster for RV uses a high-gain antenna to catch and enhance a WiFi signal. Your WiFi connection also boosts and extends since the device amplifies weak signals. Most people buy this device to fulfill the lack of WiFi signals in dead spots or zones either in their homes or in their RV.
WiFi extenders are designed to send signals across even lengthier distances. They do not only enhance the speed of the signals but also act as a bridge between the starting point of your WiFi signals to your laptop. They work straightforwardly and directly reach out to your router's source by using cables and wires.
What is the Difference Between a WiFi Extender and a WiFi Booster?
The main difference between the two devices is their purpose. A WiFi booster works to catch weak signals and amplifies them. It works in areas known to have zero WiFi signals. Meanwhile, a WiFi extender operates by sending signals to larger distances. 
WiFi Repeater vs. Booster in an RV
A WiFi repeater, generally also known as a WiFi range extender, is designed to create a second network in the area you will operate it. Technically, you will have two routers in one then. One router will catch the signal (original signal), and the second will enhance it. The repeater keeps repeating the signals without any modification and boosts it at the same time. 
Despite WiFi boosters being the go-to choice for many, they do not offer the advanced two-network feature. They will only catch the weak signal and enhance it to a stronger one. 
How to Install a Wi-Fi Booster on an RV
Installing a WiFi booster in your RV is pretty straightforward. Here's what you have to do:
Drill a hole in the back of a vented area to attach the black box with antennas.


Then get up on the roof and find a place to put the extender. You might want to choose the highest point on your fifth wheel. Keep it at least two feet away from the edge and two feet from other devices.


Attach the little feet with screws on the bottom of the extender.


Next, attach the extender's antenna by twisting it in


Get the mounting point, and drill a ⅛-inch hole into the roof through each of the mounting plates. Use some sealant on the screws and screw it in.


Then cover up the part you screwed with a sealant. You can also use the sealant on the port from where the wire is going to come out. The wire has to face the rear of the RV.


Now run over the wire through the vent you identified without drilling a hole in the roof.


Attach the wire along the roof by using the Eternabond tape as it keeps the wires in place.


You can use a foam spray to fill in the gaps in the vent.


Now for the computer setup, connect to the SSID and type up the number showing in the URL. Press enter, and it will connect to your network.


Then set up the default password.


Scan for the WiFi and connect to it. 


Then go into local network settings, adjust your SSID to whatever you want. You can also change your admin password through advanced settings.


You will then see all the connected devices.
To understand the process of installing the WiFi booster and for extra tips and tricks in detail, here's a video. 

How to Setup a Netgear WiFi Extender
This process involves just a few simple steps. Here's what you must do:
Start by assembling the parts of the extender and plug it into the electrical socket.


For a smooth setup, it is suggested that you complete the basic steps for installation in the room where your current router is present. This is to ensure your router will support the WPS system.


Identify the WPS button on the extender and press it to set up the WPS.


Then repeat the previous step. After pressing it again, the WPS LED will show a solid green light. This means your WiFi router and extender have established an excellent connection.


Now, switch off your extender and find a place between your router and the location with weak WiFi signals and plug it there. Just ensure the place you have chosen is in the range of your already-established WiFi router system.


Then plug in your extender into the electrical socket. After it is turned on, wait for it to show a green power LED light. Then, use the length of the router to determine the place where the connection from the extender to the router is most favorable.


To know if you have established a good connection for your extender, your router LED will show an amber or green light. If you have failed to establish a good connection, your router LED light will become red. In that case, try plugging your extender again into the router.


Then, connect the device. For this, use a new name network name for the client. Once your connection is established and you have identified an ideal place for your extender, set up the same password for WiFi, which is already being used for your router. If you are operating a mobile device and wish to connect it to the extender, do it in the same room as your extender and then proceed to the place with weak signals.


After you have established all of the connections, walk back to your extender and see the LED light. To make sure your WiFi signals have been smoothly extended to the place with weak signals, your LED client link will be amber or green. If this is the case, you have successfully installed the whole system.


However, if you fail to do so, shift your client device closer to your extender. Keep trying until the LED client link shows a green or amber light.
If you're still confused, here's a visual representation of the whole process:
People Also Ask - RV Wi-Fi Boosters FAQs
Can I Use a WiFi Booster That I Would Use in My Home in My RV?
Sometimes. Most WiFi boosters are designed to increase your connectivity no matter where you are, all you need is a connection to a network and (sometimes) an outlet. Most home boosters just plug into the wall, so you can use them in an RV if you have the extra outlet.
It's always best to get a model made specifically for RVs, however, since they usually cover a wider area and are more portable than a home booster. Choose one with multiple installation options so you can use it inside or outside your RV. Weather-resistant options are better for RV use since you can attach them to the top of your RV to get a better signal.
Where Should I Place My WiFi Booster?
A booster can be plugged into wall outlets, or it can be mounted on walls. The mid-way between your wireless router and your laptop within the wireless range of the router would be the best location. Its self-effacing nature requires no cables and can be placed anywhere virtually, near to a wall outlet. 
How Much is a WiFi Booster? 
Prices vary from anywhere around $20 all the way up to $400, but the cost depends on various factors. These include how much area your WiFi booster covers and expands to, and whether you need a portable one. 
WiFi Booster, How Far Will Connection Reach?
Normally, a router can broadcast signals to a limit of about 150 feet without any additional help from a booster. With the help of the best RV WiFi Boosters, your signals can extend farther up to 2500 feet.
Can a WiFi Booster Boost My Cell Signal?
Yes, it can. Cell phones catch signals from cell towers, but by the time they reach your cell phone through tall buildings and trees, they get disrupted and become weak. A cell phone WiFi booster catches the existing weak signal, boosts it multiple times, and broadcasts it again. 
The Best RV WiFi Booster - Stay Connected, You Know You Really Want To
Here's the bottom line: if you need to stay connected while on the road, an RV WiFi booster is a must-have. With a booster, you'll be able to get online no matter where you are, and you'll enjoy increased speeds and a stable connection.
You never know if you'll need internet access to get you out of a sticky situation or help you avoid one. Finding the right WiFi booster can make your RV trip even more enjoyable since you'll have the same amenities as you would at home. 
So whether you're looking for a repeater, Booster, Extender or a Booster and Extender, be sure to check out some of our reviewed products. You won't be disappointed. 
Just don't forget to pack it before hitting the road! Nothing's worse than being in the middle of nowhere without a way to connect to the outside world. Trust us, we've been there!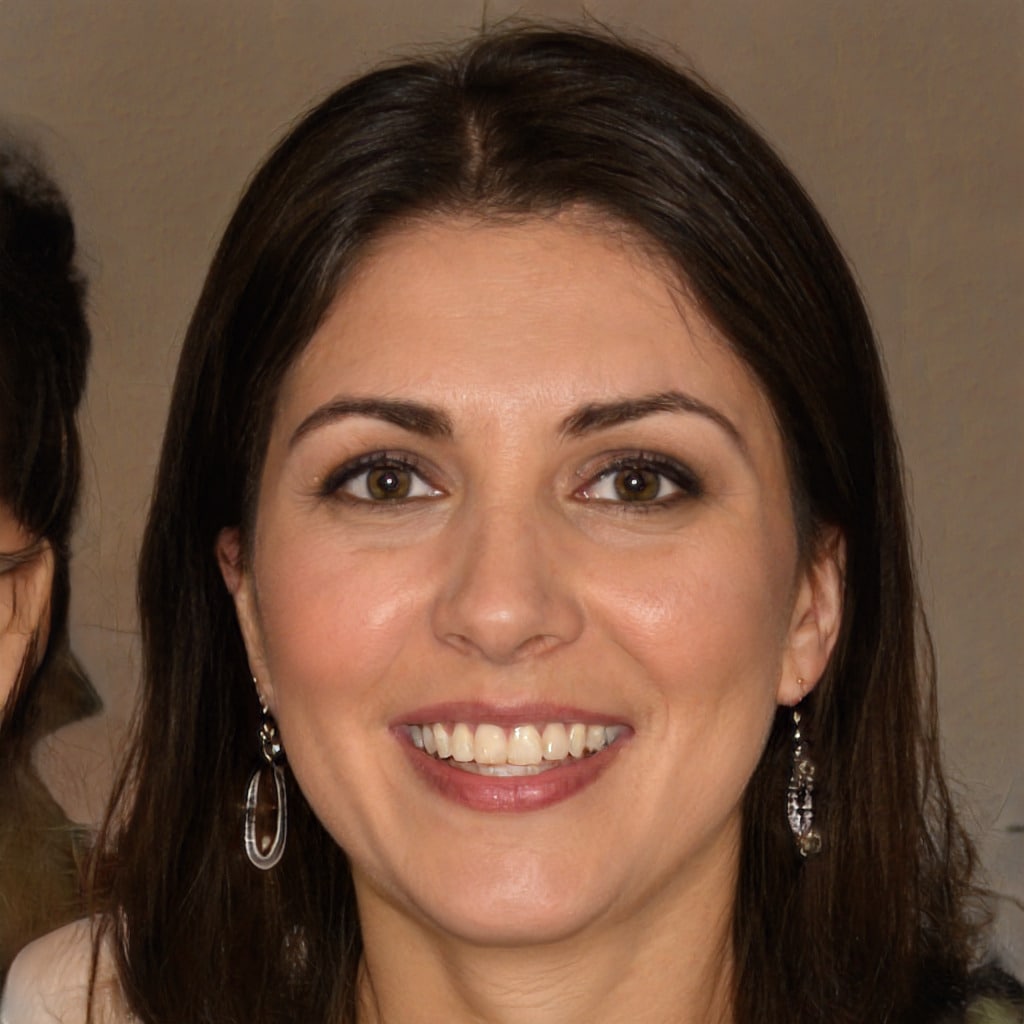 Hello, fellow wanderers! I'm Alyssia. Since 2008, my husband and I have called an RV our home, journeying through life one mile at a time. Our nomadic lifestyle has led us to over 70 countries, each with their unique tales that have shaped our own.
I share our stories and insights right here, hoping to inspire and guide you in your own adventures. Expect tips on RV living, our favorite camping spots, breathtaking hiking trails, and the joys and challenges of an ever-changing view from our window. Alongside, you'll also find practical advice on outdoorsy stuff, designed to equip you for any journey. Join us as we continue to explore the vast, beautiful world on wheels!