The best RV security systems will give you absolute peace of mind, because many, especially older RVs have poor security standards.
Because of this, RVs are often be seen as targets, so a specialized RV security system is a must-have for any owner who wants their RV life to remain safe and contained when they have to leave it behind at home or campsite.
Thankfully, the best RV security systems have a rich industry around them, meaning there's a wide variety of products and tools you can buy to help keep your vehicle safe and secure from anything you might be concerned about.
We keep valuable things in RVs, so keeping unwanted rogues out is imperative. Of course many newer RV models come with good security systems, but if yours doesn't, you should look into securing it. So, check out our review of some of the best security systems for your RV.
After the review, we've added a buyer's guide, where we look at what makes a good quality security system and why the better ones stand out. We also compare the different types of security systems you could get for your RV, and how to make sure you don't go spending money on the wrong one.
We also compare the pros and cons of wired vs wireless security systems, and there's an FAQ section covering everything else there is to know on RV security systems.
If you prefer, you can jump straight to the RV Security System Buyer's Guide by clicking the link...
Review of the Best RV Security Systems
Now that you've been introduced to the basics of an RV security system, it's time to get down to business. With a clear idea of what aspects to look at, we can now dive into the review. Here, we have a list of the best RV security systems.
Best Overall RV Security System:
Wsdcam Wireless Door and Window Alarm
This door and window security system is designed for those who want to choose the absolute best for their RV. From its reliable design to its efficient working, everything about this system is simply made to be the best, which is why this unit tops this list.

The RV security system comes with a remote control, which allows you to switch between several modes without having to interact with the device directly. The different modes it can switch between include the armed mode, the disarmed mode, a special panic mode, and the general doorbell mode.

The alarms that come with this efficient security system are magnetically triggered and are ideally suited to fit with doors and windows. The given remote control is not limited to be connected to just one alarm. It's capable of being paired with about 50 different alarms at once, which allows the best functionality of the security system.

Bottom Line

Alarms are meant to be loud and noisy so as to inform people of an intruder as well as to deter the intruder. This RV security system works extremely well at doing that. It not only works efficiently but also at your convenience, using the remote control with which you don't necessarily have to interact with the device to switch between different modes.
Runner-up:
RVLock V4 Keyless Entry Handle
Specs
Size: Replaces Standard 3.75'' x 2.75'' x 1.5'' Camper Handles
Batteries: AA Included
Key: Keyless Handle, Remote key fob
Installation: Hardware Included
Review
The Keyless RVLock V4 essentially provides a modern handle to both new and classic motorhome doors. With its passcode, key fob, and physical keys, there are tons of options for how to open the door that suits you, while providing ample security from those trying to break entry to your vehicle. It might seem complicated, and the sound it makes when digitally unlocking or locking it cannot be muted, but it's one of the most secure options you can find.
Bottom Line
If you want a worthwhile premium RV lock handle for your RV camper door, this one delivers a perfect level of modern safety and security. It's unlikely you'll be disappointed if these sorts of travel trailer lock options are what you're looking for.
Extremely Secure RV Security System:
KERUI Home Security System
The standard power outlet usually present in RVs is usually a 12-volt, and we believe this 12v security system is by Kerui is one of the most secure systems. It's designed for your convenience and the safety of your recreational vehicle.

It comes with a remote control to perform a number of functions, including setting a code that is specifically used to arm or disarm the device. This code adds extra protection. The entire system is easily programmable and it can easily be reset to change the settings from scratch.

The unit can support up to 30 wireless detectors, eight remote control devices, and four doorbell buttons. The featured alarms with this security system run as loud as 110 decibels when triggered. The system includes a horn, two window or door sensors, two remote controls, a motion detector, and a loud alarm.

Bottom Line

Given the criteria of the 12-volt compatibility, this RV security system is up there with the best for securing your vehicle. From providing multi-control with eight remote control devices to extensive monitoring using 30 wireless detectors, there really isn't more you could ask for from this security system.
Best RV Wireless Security Camera System:
2 Pack Noopel Home Security Alarm
What Recent Buyers Report
Recent buyers have found the Noopel Home Security alarm to be one of the best alarms that they have used. It comes with a strong sticky tape on the back, making it very easy to install. It's easy to activate and deactivate the alarm, which is another plus point. Buyers also report that it's loud enough and can be heard easily all over their house, thus ensuring their family's safety.
Why it Stands Out to Us
This is an incredibly efficient and affordable motion detector that we find is ideal for most homes, offices, apartments, etc. It has a magnetic alarm that's triggered when the space between the magnetic strip and the host increases to more than ten millimeters and will keep ringing as long as the door or window is open unless turned off.
Its ultra-thin design with its silver and black coating is nearly invisible and blends perfectly with the window frame. Another great feature of this high performing alarm is the ease of installation. 
Bottom Line
The Noopel Home Security alarm is an economical solution to protect your family and home from unwanted guests. This loud sounding alarm effectively deters intruders from proceeding any further and ensures their retreat. It's also the perfect security system that helps monitor the movement of small children in and out of the house.
GE Personal Window/Door
The GE Personal Window and Door Security System is one of the most efficient systems you'll come across. It's the sort of unit you can install and simply forget all your worries about thefts and burglaries.

This unit comes with two window/door alarms that function very simply yet are efficient at providing the best of security for your RV. These alarms feature three adjustable settings, including the off mode, a chime mode, and an alarm mode.

The alarm, when triggered, rings as loud as 120 decibels. The best part about this window/door security system is that it requires absolutely no wiring or hardware for its installation. All you need to do to install is follow the provided instructions which make the process considerably easier.

Bottom Line

This unit features a very simple function, which one can find in basic alarm systems, but it's a very efficient security system. So, if you're looking for something that isn't too fancy but equally efficient, then this one won't disappoint.
Arlo Pro 2 - Wireless Security System
The Arlo Pro 2 is a wireless security system that beats most of your standard RV security systems with its functionality and outstanding features. In contrast to the previous product we reviewed, this isn't just a simple window/door security system. It's an integrated system that offers you multiple functions and enhanced security of your vehicle.

The Arlo Pro 2 boasts a voice operating function by simply pairing it to your Alexa device. The device is functional in a wide range of temperatures from 32 degrees to 122 degrees Fahrenheit, ensuring that your vehicle is safe in all seasons.

Additionally, the powering options of the device are flexible. You can either use the wires and plug it in or use it with a rechargeable battery.

The system also features a 1080p HD wireless security camera. This will allow you extended vision even during the night with its special night vision mode which turns on automatically in low light. The pieces of the system are also water resistant, so rain, hail, and snow won't affect the security of your unit.

Bottom Line

An integrated system is the best RV security system you could pick, and this integrated system is up there with the best of the best. With the wide range of features and working conditions, there is no doubt this system will be sure to impress you with its outstanding functionality and efficiency.
Fortress Security System
Equate the safety of your RV to that of a fortress with this security system by the namesake brand. This product offers you multiple features that all work together to offer the best of security for your vehicle.

This unit helps you monitor 24/7 around your vehicle with wireless sensors and sirens that come with a built-in auto dialer. This dialer allows a quick notification to be sent to the local authorities in case of emergencies. All the components are vert easy to install, so what we get is full functionality and absolute convenience.

The system comes with a special application that allows the wireless sensors to send notifications straight to your phone. So the security of your RV literally lay at your fingertips. The application is compatible with Android as well as iOS and allows not only notifications but also lets you arm or disarm the various components of the system.

Bottom Line

If you've decided to choose an integrated security system for your RV, then you've made the right choice. If you have chosen this particular model, then you have definitely made a perfect choice. This product is designed to impress and provide the best of security and nothing less.
Dewalt Mobilelock DS600 - A Proper RV Security System
This is another simple, yet efficient, RV security system that will help you keep track of your vehicle and keep it safe. This is yet another piece of equipment designed for those that wish for an efficient system without breaking the bank.

The device features a portable wireless tracker, and also comes with an anti-theft alarm system. This will help you keep track of where your vehicle is and make sure it's not being stolen. This security system is specifically designed for RVs, trailers, and motorhomes, making it more efficient at its job than the generally designed security systems.

The unit allows you to view a GPS location of your vehicle, letting you recover it if it ever gets stolen or even simply taken away without your knowledge. This GPS location comes as a simple subscription that features no long-term contracts or any cancellation fees, so you can subscribe and unsubscribe to your liking and needs.

Bottom Line

This is yet another RV security system that puts simplicity and security first. However, its functioning is unique, allowing you to track your vehicle through a GPS location - a feature that very few other units offer, and so deserves a place on our Best RV Security System review.
Doberman Security Window Alarm
Named after the breed of dogs that have served to guard homes for years, this security system will provide your RV with just the security that you need. It's designed not only to protect your vehicle but also to ensure that it fits within your budget. Isn't that what we all want?
You can take a guess at how efficient this security system is given the fact that it is capable even of detecting the vibration of your windows. It won't simply detect the vibration, but also alert you about the possible intruder through an alarm that rings at 100 decibels. Now, that is what we call great efficiency!
But that's not all. This unit comes with a unique, sleek design, making it a perfect fit for any part of your vehicle. The design is not only to impress you aesthetically but also enhances its functioning, given that the unit allows no false alarms at all.
And if you're still not won over, then this is arguably the easiest of all RV security systems to install.

Bottom Line

When on a budget, this security system works ideally to provide you with the best of security while you're in your vehicle. It works very efficiently to detect the smallest of signs like vibrations to protect and inform you. For the amount you pay, this device is well worth a look.
Buyer's Guide
Now it's time for the buyer's guide. Here you'll learn exactly what makes a good quality security system and why the better ones stand out. We also take a look at the different types of security systems you could get for your RV, and how to make sure you're getting your money worth.
We also look at the different brands and compare them, and we also compare the pros and cons of wired vs wireless security systems. We've also included an FAQ section covering everything else there is to know on RV security systems, so you'll be ready to go shopping  by the end of the article.
What Makes The Best RV Security System?
Traveling around in an RV can prove to be an amazing experience. It can bring fun and enjoyment, but it also comes with various requirements, including a good security system. The following are some considerations that should be taken into account when choosing an RV security system, because an incompetent system can damage your vehicle.
Ease of Installation
There are several RV security systems available that come with wiring hassles and complicated directions, but we wouldn't recommend these. Instead, it's better to get one that's easy to install. It's always a good idea to check the specifications on the brand's website that you choose to ensure that its setting up process isn't complicated.
Night Vision
Typically, theft or robbery attempts happen during the night, so investing in a security system with night vision should be your top priority. This will ensure that you will have a perfect view of what is going on outside your RV no matter what time it is.  
Monitoring Options
Most RV security systems offer to monitor options to watch what triggered the alarm. These usually include monitoring a video feed from your phone, computer, or both. It's highly convenient to choose a model that comes with this feature as it limits the hassle of visiting your RV when it is in storage.
By investing in a model that allows you to monitor the situation from your phone, tablet, or computer, you can inspect what set off the alarm from inside your RV. You can call for backup and save yourself from a dangerous situation.
Types of RV Security Systems
RV Security Systems are not all the same. They are of different types and each offers a different set of features. It's up to you to determine which set of features you think would work the best for your RV and pick the type of security system accordingly.
Door and Window Alarms
These are the most commonly used type of security systems in RVs. They're usually latched onto the windows or doors of the RV, as the name suggests. Once functioning, these alarms will be triggered upon the door or window opening. The alarm could simply be a loud alarming noise or a notification on your phone, depending upon the unit being used. Some of the more advanced units are also capable of notifying the authorities in the area when triggered.
Perimeter Systems
These systems take the alarm units a notch further. They are also known as virtual fences and function by placing a type of digital post around your vehicle, creating a virtual perimeter that's being monitored. The alarm, in this case, is triggered when anyone crosses the set perimeter and gets close to your vehicle. Though effective, the perimeter alarm system poses a greater chance of false triggering of the alarm.
Integrated Systems
The integrated system isn't just any particular type of system. It's a complex set of safety measures that include protective measures from a number of cases other than burglaries. This is the most advanced form of safety system you can get for your RV, providing you with features like motion triggered video surveillance, sending videos to your phone along with notifying you and a private security network.
How to Choose a Top-Notch RV Security System
Simply knowing the right type of security system for your RV isn't going to cut it. You need to make sure that the particular model you're choosing is the best. For that, you need to consider some important aspects of the given security systems.
Installation
A security system is supposed to make your life easier, not harder. A good security system should, therefore, always feature easy installation. You wouldn't want to be stuck with a system that comes with a considerably tricky installation. These would leave you wondering if you installed it right in the first place, causing even more worry, so make sure you get one that's easy to install.
Remote Monitoring
An RV, when parked away for a while, is better monitored not just from time to time, but frequently. Visiting the parked vehicle often may seem to be a hassle, but it can be easily tackled by using a security system that allows monitoring via your cellphone. This can be useful to monitor your RV not only while you're away, but also to monitor the surroundings while you are inside it.
Motion Detection
Motion detection is a very basic and very necessary feature that every RV security system should have. The system, when triggered, should also be able to efficiently send notifications to the user and/or to a local authority
Night Vision
Most incidents of thefts and burglary happen at night. It is, therefore, necessary to have an equally clear vision of the surroundings at night, as well as during the day. For this purpose, night vision is a must.
Top-Rated RV Security System Brands
Besides individual products, there's a lot you can get reliably with different brands of RV security systems. Each company has different priorities and skills concerning tools and equipment, and some concentrate on certain features, so it's always good to know specific brands.
RVLock
As mentioned with one of the earlier products, RVLock is a specific RV security brand that aims to keep your trailer secure and your vehicle safe from being driven away. They can often be more premium products with modern lock features. These include wireless key fobs and digital device passcodes, and they provide the exact amount of security and protection you need with as much consistency as a modern vehicle lock.
Their locks are also sleek and stylish, making them an organic addition to your trailer's handle without sacrificing the classic look of your older RVs. It's a great accessory to provide more security to your vehicle. And when installed correctly, it'll be a huge benefit to you in monitoring and preventing any unwanted visitors.
Latch.It
Latch. It is a much more budget-friendly option, providing less in the way of technical support and more in terms of consistent physical locks. These RV Security Systems are much more comparable to standard locks, coming with unique keys and clean handles. They won't let you down, but they do lack the impressive modern technology that comes with other brands like RVLock.
With that in mind, Latch.It is hardly a disappointment. Many RV owners mightn't need a heavier security system on the level of a digital lock. Latch.It is much more of a strict upgrade from your standard locks instead of an advanced shift in your overall RV security system. If combined well with wheel locks and other security products inside your RV, Latch.It products are a great way to keep your camper far more secure.
Wired vs Wireless Security System - Comparison Overview
Before choosing a particular type of RV security system, it's best to understand the nuances between wired and wireless systems. Wired security systems are the most traditional systems that are ideal for large properties. They require cables for power, video transmission, and internet connection.
Wireless security systems are an excellent alternative to wired systems. These systems are easier to install, and the video footage from the cameras is transmitted wirelessly to the recorder.
Reliability
The main advantage of wired security is its reliability. The physical connection between the recorder, router, and camera means that these systems are not susceptible to interference from wireless signals. Wireless security cameras, on the other hand, are susceptible to interference, which makes them less reliable in some situations. 
We're surrounded by broadcasts and wireless signals, and these competing signals may cause problems for wireless security cameras, especially cheaper ones
Installation
Installation of a wired security system can be a long process. Although it may not require professional installation, it does require running a number of cables, which can be quite daunting. Also, mounting the wired systems tends to be less flexible as they need access to a power outlet.
One of the main benefits of wireless systems is installation. Wireless cameras transmit footage by connecting to the Wi-Fi, thus eliminating the need to run cables from the camera to the recorder. However, you need access to a power source when mounting a wireless camera, which can be a problem.    
Vulnerable to Power Outages
Both wired and wireless security systems are susceptible to power outages as they both need a power connection to work.
Why Would You Want a Security System For Your RV?
We have looked at all the ways to find the best security system for our RVs, but why would we need one in the first place? Is there really a need for them? Yes, there is!
Prevent Thefts and Burglaries
Security systems can prevent your vehicle from a number of incidences such as theft and burglaries. The alarms going off greatly deter intruders from moving ahead with their evil intentions. This is the main reason people install security systems in their RVs.
Safety of Children
If you've taken your family out on an RV camping trip, it's normal to worry about small children getting out of the vehicle at night and get themselves in trouble. A security system can prevent that from happening, because your alarm will trigger if your children try getting out of the vehicle.
Emergency Calls
Sometimes, a security system can come in handy when least expected. Instead of an outsider triggering the alarms, you can self-trigger them in order to catch your neighbors' attention. This can be useful in cases of emergencies when you need help from others but can't reach out.
People Also Ask - RV Security System FAQs
The security and safety of your home is something that should never be compromised under any circumstances. Every day new and improved security systems are being introduced into the market that provides complete protection, whether it be day or night. Here are a few more FAQs regarding security systems...
Can I Install an RV Security System Myself?
Motorhome security monitoring and other devices should be easy to install without too much equipment, but it can help to have someone assisting you to make sure the equipment is properly attached.
While it's generally difficult to pick the locks in most systems, breaking the lock off by force is still a risk to be aware of. Ensure you use proper tools to fasten your products securely and have someone help keep them straight and solid while attaching them to your recreational vehicle.
Do You Have to Pay a Monthly Fee For an RV Security System?
When people think of an RV security system, some assume you're referring to a security camera and home security system equipment. This isn't the case, as most RV security tools usually involve a stronger RV lock on your trailer door.
And in some cases, a wheel-lock device to prevent thieves who get in from driving away with the vehicle. Even if you decide to purchase a closed-circuit camera, you won't ever inherently need a monthly fee for your RV security system.
Is Buying an RV Security System Worth It?
You won't necessarily need this for most models but used, and older RVs can sometimes have inferior locks on the trailer door especially. The extra protection is peace of mind to anyone wishing to protect their property. If you're concerned about the safety or security of your RV, you'll feel much better when you install an RV security system. 
How Much Does a Security System For an RV Cost? 
The cost of a security system for an RV varies from model to model. The basic door and alarm windows are the most economical, while the integrated systems cost a little extra. Typically a security system for an RV ranges from $150 to $700 depending on the number of cameras you might need.
Will a Security System Drain My RV's Battery?
Yes, a security system can drain your RV's battery, so make sure that you check them often to ensure they're charged sufficiently. Regular charging is also essential for the longer lifespan of your battery.
If My RV Battery Dies, Will My Security System Still Work?
If your RV security system has a backup power or is powered by batteries, it will still work if your RV battery dies. However, if it is solely powered by the RV battery, the security system will not work if the battery is dead.
Can I Use an RV Security System When Storing My RV For Long Periods?
Leaving the battery in your RV when you are storing it for long periods can cause both long-term and short-term damage to the battery. That is why it is recommended that you should remove the battery from your RV and store it in a clean, dry location. Once you remove the battery, your security system won't work unless it is battery charged.
Is Ring a Good Security System For RVs?
The ring security system is one of the most affordable DIY home security systems available in terms of both professional monitoring costs and equipment. It's more hands-on and can be easily installed and monitored by homeowners. This system is perfect for RV owners as they move more frequently than a homeowner.   
Getting The Right RV Security System Is Essential
Your RV is an important thing, both as a vehicle and, in many cases, a piece of personal property, so ensuring it's secure is just as important as any car. 
Whether you want a wired system, or wireless, the choice is a personal one. Even if you don't want to go the whole hog, and simply get a good quality lock that will secure your RV, again the choice is individual.
All the above locks will help your machine remain safe and untampered with. If you plan on staying in it overnight or taking time away from it, you can't go wrong with any form of RV security system, but do make sure you have one.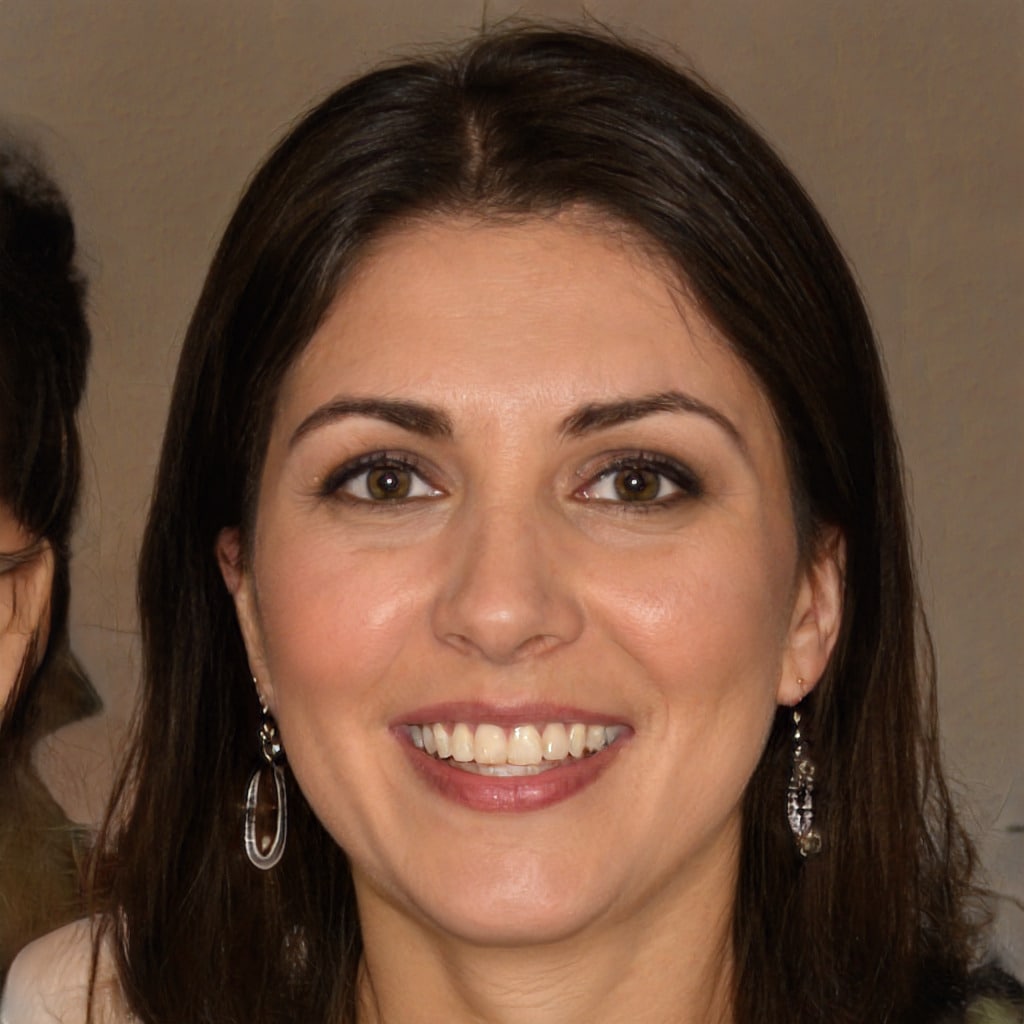 Hello, fellow wanderers! I'm Alyssia. Since 2008, my husband and I have called an RV our home, journeying through life one mile at a time. Our nomadic lifestyle has led us to over 70 countries, each with their unique tales that have shaped our own.
I share our stories and insights right here, hoping to inspire and guide you in your own adventures. Expect tips on RV living, our favorite camping spots, breathtaking hiking trails, and the joys and challenges of an ever-changing view from our window. Alongside, you'll also find practical advice on outdoorsy stuff, designed to equip you for any journey. Join us as we continue to explore the vast, beautiful world on wheels!