Looking for the best trailer hitch to ensure you can carry more load? Depending on the size, you'll be able to transport up to an extra 20,000lbs, ensuring you can take more on your trips. From Class I hitches to Commercial Duty hitches, there's a size strong enough to suit your needs. 
Ultimately, a trailer hitch, aka tow hitch, helps you hitch up a trailer to your vehicle, allowing you to easily carry that extra load wherever you please. Of course, there are many different brands, and sizes on the market. And they have different features, that should be used for different scenarios.
So which trailer hitch to get? From ball mount hitches, Gooseneck Hitches, to Fifth Wheel hitches, we have put together a review of the Best trailer Hitches on the market to suit all budgets.
After the reviews, we offer a Buyer's Guide where we go into detail the different types of tow hitches, explaining the differences. We also have a full explanation of how to install and remove your trailer hitch, and how best to maintain it.
We also include an FAQ section for everything trailer hitches, so if there are any unanswered questions after reading, you'll likely find the answer to your question there. If you prefer, you can jump straight to the Trailer Hitches Buyer's Guide by clicking the link...
Review of the Best Trailer Hitches
Now that you understand what a trailer hitch is and what features are essential in a high-quality product, you're now ready to compare the different trailer hitches available. We have compiled a guide that will help you pick your best option, so let's get started!
Best Overall Trailer Hitch:
CURT Adjustable Trailer Hitch Ball Mount
We have chosen this product as our best overall trailer hitch because of how supremely versatile it is. The CURT adjustable trailer hitch can be raised by 5.25 inches and dropped by about 6 inches in total. The ball mount is completely adjustable and can be made to adapt any towing scenario.

The anti-rattle feature prevents noise pollution as the hitch smoothly and quietly pulls the trailer around. Meanwhile, the durability and strength of the hitch are promised by its high-quality steel body that will last for years.
Of course there's more form our best pick. The 2-inch ball can pull a capacity of about 10,000 lbs., while the 2-5/16-inch ball aims for a whopping 14,000 lbs. The ball hitch comes with its own standard shank, which is a perfect fit to any standard hitch receiver. It works well with class three, four, and five hitches.

The product benefits from long-lasting black powder carbide coating and dual ball attachment, which in turn is guarded by a zinc coating. This ensures the tow hitch is  weather-resistant and can easily withstand dirt, debris, rain, humidity, and even sunlight. 


Bottom Line

Overall, this is a great trailer hitch for a great price. It's versatile and heavy duty. It does make some noise in some cases, and some people would like it to drop lower, but you're definitely getting a great product that can pull a variety of trailers.
Runner-up:
B&W Tow and Stow Magnum Receiver Hitch Ball Mount
The B&W tow and stow magnum receiver hitch has tri-balls, measuring 1-7/8 inches by 2 inches by 2-5/16 inches. The hitch provides a total drop of 5 inches from the top of the shank to the bottom of the ball.

The hitch fits a standard receiver of 2 inches easily, and the balls can be easily rotated to the desired size. This prevents the need for multiple ball mounts.

In addition, the unit can tow about 10,000 lbs. and the tongue weight capacity is about 1000 lbs.

Bottom Line

Overall, it's a great trailer hitch that offers versatility and durability. The only downside is that it's easy to remove, which could put your parts at risk. For this, you may need to purchase an extra lock to keep it guarded.
Best Trailer Hitch for the Money:
CURT Trailer Hitch Ball Mount with 2-Inch Trailer Ball & Hitch Pin
This tool can easily tow trailers that up to 7500 lbs. The hitch has a tongue weight capacity of about 750 lbs, and it's made from welded steel and has a hollow shank. The hitch ball comes with a 2-inch ball and 2-inch shank, both of which fit easily into any standard receiver.

The mount offers a 2-inch drop in total, and a pre-attached tow ball enables easy ready coupling, and the hitch pin secures the mounting to the hitch receiver.

To increase durability, the ball hitch has a long-lasting black carbide powder coating, while the trailer ball has a chromium plating for corrosion resistance.

The trailer tow hitch is easy to install as the ball mount simply needs to be inserted into the shank of the 2-inch receiver. Plus, the pre-torqued trailer ball promises the easiest possible coupling.

Bottom Line

All in all, a great product that many people have been very pleased with, especially the ease of installation and how well it fits and tows.
Best for RVs:
MaxxHaul 70270 Triple Ball Mount
MaxxHaul 702720 trailer hitch is a triple ball mount with a hollow shaft. The hitch ball sizes are 1-7/8 inch, 2 inch, and 2-5/16 inches. The receiver size is 2 inches while the total length is 10 inches.

The tri-ball mount is designed to fit any standard class 3 and class 4 hitch receivers. Each of the three balls has a stamp to indicate its size clearly. A black carbide powder coating prevents rusting and corrosion of these parts, protecting it from the elements of nature.

The tow hitch is made out of heavy-duty steel, which makes it durable and long-lasting. The two-by-two inch shaft is attached to the three welded steel balls. The tool fits the SAE standards which means that the capacities of each ball are as follows: 1-7/8" - 2000 lbs, 2" - 5000 lbs, 2-5/16" - 7500 lbs.

Bottom Line

This product has both pros and cons. However, it is definitely a neat tri-ball design and can help you tow multiple trailers with varying weight capacities in one go or separately.
Best Adjustable Trailer Hitch:
MaxxHaul 70067 8-Position Adjustable Ball Mount
The MaxxHaul 70067 is an 8 position, adjustable ball mount. The unit can easily fit standard class 3 and class 4 hitch receivers no problem. The tool has an adjustable drop at 5 inches, 6-½ inches, 8 inches, and 9-½ inches. It has an adjustable rise at 3-¾ inches, 5-¼ inches, 6-¾ inches, and 8-¼ inches.

The trailer hitch has been designed to provide the maximum possible flexibility when adjusting the towing height. The maximum gross trailer weight that this hitch can pull is 5000 pounds in total.

MaxxHaul 70067 has been designed specifically to meet all SAE standards, which makes it versatile and user-friendly. The entire body is made out of high-quality steel, and a heavy duty carbide black powder finishing gives the tool the added strength and durability it needs. It also prevents rusting and corrosion, and the total shank length is 10-¾ inches.

Bottom Line

A fair product in all, depending on what you want to use it for. It's suitable for medium weight carrying capacity trailers and helps raise the towing vehicle a little higher than usual, which may be something that attracts you.
Best for Towing Travel Trailers:
Reese Towpower Towing 2" Starter Kit
The Reese Towpower 21536 is a 2-inch starter towing kit. The gadget fits any 2x2 inch hitch box opening and has a total towing weight capacity of 6000 pounds.

The entire construction is made out of high-quality steel and has a black carbide powder coating for added durability and longevity. The drawbar is also top quality with a total 2-inch drop and 0.75-inch rise. The entire length of the shank is a total of 9 inches and it has a radius of 0.5 inches.

The hitch ball is chrome and comes with a pin and clip in the packaging, which makes turning clearance easier from bumper to the trailer frame, and can be guided to adjust trailer heights easily.

Bottom Line

This is a good trailer hitch for a fair price. The main downside to this one is that some people have commented on it being noisy, so you may need to purchase an anti-rattle device. However, it does its job well and has an excellent design with good quality materials protecting it.
Best Anti Sway Trailer Hitch:
EAZ LIFT Elite Kit
EAZ lift 45058 Elite Kit is made to enable a smooth ride while you hitch a trailer. The bars are interchangeable, which enables positive latching action and smooth conveyance.

The kit includes a 1000 pound weight distribution hitch and swaying control, and a 2-5/16 inch hitch ball. The hitch ball and sway control are ready to use as they come pre-installed.

The torque is also adjusted to the specification of the adjustable ball mount. The pre-installed materials also include U-bolts and a chain package, which are located on the spring bars.

This trailer hitch can pull a maximum weight of 10,000 pounds. All of the hardware necessary for mounting is included in the kit, which includes: spring bars, chains, hookup brackets, 2-5/16" hitch ball and ball mount, bolt package for adjustable hitches, clip, and shank hitch pin.

Bottom Line

Overall, this is a durable trailer hitch that distributes weight well, and with the anti-sway feature it makes towing a trailer easier. However, some reviews say it's somewhat noisy, so an anti-rattle device may be needed.
Best Gooseneck Trailer Hitch:
B&W Trailer Hitches Turnoverball Gooseneck Hitch
The B&W Turnoverball 1314 gooseneck hitch is one of the best selling hitches in America. The tdevice acts as a hitch when required and as a level bed otherwise.
It's a solid, one-piece receiver socket with a turnover ball, which measures 2-5/16 inches and benefits from a long-lasting powder-based coating. There's only one 4-inch hole in the bed.

The hitch can easily be bolted using the existing holes and doesn't require additional drilling of holes or welding.

The equipment also includes a flexible latch pin handle that's connected to a loaded spring. There's also a ⅝ inch steel locking pin that is directed completely through the ball.

Bottom Line

The tow hitch has a very tough body and solid build. It's easy to install if you do not need additional holes. The instructions are simple and easy to grasp too, making it a good choice.
Best 5th Wheel Trailer Hitch:
B&W RVK3500
B&W Companion RVK3500 is a fifth wheel hitch, which boasts a fully movable head that can turn from front to back and from side to side easily.
A cam action latching handle has been placed to easily release the trailer from the hitch whenever required or when unloading needs to be done.

The bushings are polyurethane, which helps prevent noise pollution, so you'll be able to tow a large trailer without any annoying rattling sounds.
The device also has 3 vertical adjustments that range from 16.25  - 18.25 inches. Also, there's a 4-inch front to back adjustment with three coupler positions. The gross trailer weight is 20,000 pounds, and the product comes with limited lifetime coverage.

Bottom Line

This is quite possibly the best 5th wheel hitch on the market. This product literally has no downsides except that it is so solid and sturdy, it's difficult to lift alone. Apart from this, it's not only extremely durable, it works as promised and also comes with limited lifetime coverage.
Best Draw Tite Trailer Hitch:
Draw-Tite 75270
What Recent Buyers Report
According to different, recent reviews, this unit looks aesthetically pleasing on the vehicle, and fits well. It's easy to use and boasts a well-built construction with good protective materials, which protects it from the harsh elements of nature. 
Why it Stands Out to Us
This Draw-Tite model offers you the max frame class III/IV round table receivers. These receivers are designed to suit different trucks, vans, and other sport utility vehicles. They help in boosting the durability of the unit and offer maximum strength thanks to the heavily welded construction. 
This trailer hitch is stylish and has an all-frame attachment that features an A-Coat black powder finish, making the unit aesthetically appealing. It not only complements the vehicle's rugged looks but it also seamlessly blends into the vehicle's overall appearance. 
It's also custom-made according to the requirements of the manufacturer and the model specifications. On top of this, it's capable of carrying up to 3500 pounds, and it comes with a hardware kit, as well as guidelines to facilitate easy installation. 
Bottom Line
Overall, Draw-Tite 75270 is a stylish and easy-to-use unit. It's customized to suit your vehicle and provides efficient performance. It has a weight carrying capacity of 3500 pounds and is perfect for different vehicles, including trucks and vans. It has a durable construction and quality coating to ensure it will last a long time.
Buyer's Guide
Now you've reviewed what we believe to be the best trailer hitches on the market, it's time for our comprehensive Buyer's Guide. here you'll learn exactly what one is and how a trailer hitch works. We discuss the different sizes, and what makes a good quality trailer hitch stand out above the others.
We also discuss the different types, such as Gooseneck hitches, fifth wheel hitches and front mount ones. We also offer guides on how best to maintain a hitch, installing one and how to remove one. All tricky for first timers.
If by the end of the article you still have some unanswered questions, fear not as we have included an FAQ section dedicated to all things trailer hitches. happy reading!
What is a Trailer Hitch?
A trailer hitch is a tool used to connect any vehicle with a trailer to help you carry extra load or increase capacity. A trailer hitch, also known as a tow hitch, is essentially a device that's attached to the chassis of a vehicle for towing around extra objects that won't fit in your car or truck.
How a Trailer Hitch Works
A trailer hitch is a device used to connect a tow vehicle and a trailer. It's bolted onto the vehicle, which then provides a coupling point for you to hook the trailer onto.  
Once the trailer hitch has been installed, it helps to expand your vehicle's versatility, meaning you can use it to pull extra loads, including extra cargo.
What Size Trailer Hitch Do I Need?
Trailer hitches have 5 classes listed from I to V, according to their size. These range from the lowest weight capacity to the highest, respectively. There are Xtra Duty and Commercial Duty hitches, too, but for a trailer, you would only need Class I-V.
Class I
The receiver tube size is 1.25 inches, the gross trailer weight that it can tow is 2,000 lbs, and the tongue weight capacity is 200 lbs.
Class II 
The receiver tube size is 1.25 inches, the gross trailer weight that it can tow is 3,500 lbs, and the tongue weight capacity is 350 lbs.
Class III
The receiver tube size is 2 inches, the gross trailer weight that it can tow is between 3,500-6,000 lbs, and the tongue weight capacity is between 350-600 lbs.
Class IV
The receiver tube size is 2 inches, the gross trailer weight that it can tow is between 6,000-10,000 lbs., and the tongue weight capacity is between 600-1000 lbs.
Class V
The receiver tube size is 2.5 inches, the gross trailer weight that it can tow is over 10,000 lbs., and the tongue weight capacity is between 1000-1200 lbs.
What Makes a Great Trailer Hitch?
In order to pick a tow hitch that's best compatible with your vehicle and one that functions the best, you need to know what features to look for. So, let's dive into these features:
Weight Carrying Capacity
To ensure your hitch stays intact and bears the weight of the trailer being pulled behind your vehicle, it's necessary for you to look at the gross trailer weight that your hitch can pull. Also, the tongue weight capacity is another thing you need to take into consideration.
Ball Mount Size
The correct ball mount size allows a good fit of the shank with the receiver tube. This is necessary as the correct ball mount size helps make up the difference created due to the receiver tube being higher than the trailer coupler.
Coupler Size
Another necessary feature is the coupler size. The coupler should be properly compatible with the ball mount, otherwise the hitch will make for a poor connection between your trailer and vehicle.
Types of Trailer Hitches
Now that we have taken a good look at some of the best trailer hitches available, let's look further into the different types of hitches there are. 
Weight Carrying Hitches
These are used with lighter trailers that weigh up to 3500 pounds.
Weight Distribution Hitches
These hitches help distribute the weight evenly between the trailer and vehicle.
Fifth Wheel Hitches
These are unique and special types of hitches, as they're installed into truck beds and are used to tow heavy-duty vehicles like RVs.
Gooseneck Trailer Hitches
There are very similar to a 5th wheel hitch in that it mounts in the bed of the truck directly above or slightly in front of the rear axles. They're also used to tow heavier trailers thanks to the hitch ball and coupler, which lock into place securely.
Front Mount Hitch
They're used when using a winch.
Specialty Hitch
These include other hitch types such as ATVs and other automobiles.
Class 2 vs. Class 3 Trailer Hitch - Comparison Overview 
If you're thinking of buying a trailer hitch for your vehicle, you should know there are different classes of trailer hitches available. So, which one should you get? Here's a comparison between the 2 most popular: class 2 and class 3 trailer hitches. You can go through them and see which one would be more suited for your vehicle and your towing needs.
Differences
The main difference between a class 2 and class 3 hitch is that the former has a 1-1/4" receiver, whereas the latter has a 2" receiver.


A Class 2 hitch is capable of hauling up to 3,500 lbs gross trailer weight, whereas a Class 3 hitch can be used to haul up to 8,000 lbs gross trailer weight. Also, some specific Class 3 hitches can be used along with a weight-distribution hitch to help tow about 12,000 lbs. 
3. Class 2 hitches are more common as they can haul about 3,500 lbs., which is about the same maximum rating as most SUVs. Whereas, Class 3 hitches are more popular among truck owners and drivers. 
Similarities
Both Class 2 and Class 3 trailer hitches can be used with a variety of vehicles, including SUVs and pickup trucks. 
Tips for Maintaining Your Trailer Hitch
Using a trailer hitch has a lot of advantages, but the difference in weight distribution and the vehicle's overall dynamics, you need to maintain it regularly. Following are some proper care and maintenance steps that you should follow. 
The first main step is to make sure that you're using your trailer hitch with the appropriate vehicle. Check your truck's gross vehicle weight rating and make sure it's at least ten percent more than that of the trailer and trailer tongue weight combined. This is to make sure that the trailer won't overpower your vehicle.


Check the truck bed and measure its length. Remember that you need space in the front of the hitch to make sure the trailer doesn't hit the truck cab's back window.


You need to be aware of your trailer hitch. See that you regularly inspect it and re-lube it. Before you hook it up to your vehicle, make sure to check it for any damaged or missing parts.


Check the torque every single time you're leaving for a trip. Make sure to tighten all of the nuts and bolts to prevent your vehicle from detaching during the trip. And in case the vehicle does detach, then make sure the breakaway cable and the lock are functional.


Inspect your trailer's brake wire. Remove the wheels and thoroughly check and clean the brake pads and drums. In case of any damaged parts, change them. 


Check the suspension, as well as the axles, especially if you're traveling across the country.
How to Install a Trailer Hitch
Once you've invested in a trailer hitch, you might want to know how to install it easily. This step-by-step guide will explain that but first of all let's look at the tools you'll need.
Light or torch
Socket kit
Ratchet and ratchet extension
Swivel Socket
Working gloves
Safety goggles
Torque wrench
Jack and stands
Pry bar
Measuring tape
Torx bits and carbide drill bits
Trimming tool
Screwdrivers
Painting pen
Die grinder
Cutting lubricant
Box wrench kit
Power drill
Chock your car or vehicle's wheels and jack up your vehicle. Although jacking is not necessary for all vehicles, it still helps you have a better look at where you are supposed to place your hitch. Also, it grants you extra working space. It's also important to ensure your emergency brakes are activated.


Look for a suitable place to attach or keep your torch or working lights. Aim them at the correct position so you can maximize the brightness of the area you are working on. It's also important that you assess the nuts, bolts, screws, and other parts of your vehicle during this process, so it won't hinder installation further down the line.
3. Some vehicles store a spare tire beneath the back of the vehicle. If your vehicle has one, make sure you remove it beforehand.
4. Take a look at the user manual or instructions that came with the package. Then, remove any nuts, bolts, screws, plugs, or other parts mentioned in the manual that may hinder installation.

5. Place the hitch into the correct position and make sure it's properly aligned. Once you're sure, install the rest of the hardware that came with it.
6. Secure the hitch tightly into place by first screwing on the nuts then, later on, using torque to tighten the nuts. Also, you may need another person to help lift the device into position.
How to Remove a Trailer Hitch
We've covered how to install a hitch, but what about removal? We're here to help! Follow the steps below to easily remove a trailer hitch from your vehicle:
Turn on the emergency brake in your parked vehicle and jack it up from the rear.


Use a torch or work light to point out the bolts that are holding up the hitch frame.


Place another jack, jack stand, or large wooden block under the hitch to help support and carry its weight while you unscrew the bolts.


Remove the wiring harness and store it back in the vehicle. Loosen the nuts and bolts with a socket wrench and all other parts holding up the frame.


Use a rubber mallet or hammer to tap the hitch, loosen it, and detach it from the vehicle.
People Also Ask - Best Trailer Hitches FAQs
There are some important things you need to consider before you invest your money in any trailer hitch. Doing so will prevent you from channeling your money into the wrong tow hitch. 
Why Do I Need a Trailer?
You must answer this question before you buy anything. Why do you need a trailer hitch? What is the purpose of the trailer you intend to hitch? How much weight do you want to pull? All of this will help you narrow down your choices to pick your best option.
What Type of Trailer Best Fits My Needs?
Once you've decided on why you need a trailer, you need to determine what type of trailer you need. This will allow you to pick the right hitch that can pull the trailer you want to hitch.
What is the Towing Weight?
This needs to be considered to help you pick the right hitch. Not only will you be able to pick out the type of hitch you need, but you'll also be able to pick one that can actually pull your trailer without any problems. Consequently, you can further decide on the ball mount size and hitch weight class.
Will My Vehicle Be Able to Exert Enough Braking Power?
This is important to consider as your vehicle should be able to exert enough braking power to stop both itself and the trailer. This, in turn, will prevent accidents.
How Much is a Trailer Hitch?
The market is filled with different trailer hitches with different price points. Now, if you're wondering which option to go for, here's a guide for you. Units below $100 have a limited weight capacity, and are lightweight and more suitable for smaller vehicles. 
Meanwhile, some cost over $100 and are mostly class 3 hitches. They're more suitable for SUVs, trucks, and other large vehicles. 
Generally, the cost also depends on the type of hitch. Receiver hitches are the most common and cost $50 to $250. Whereas, 5th wheel hitches tend to be more expensive, with units costing as much as $700. 
How to Measure Trailer Hitch Drop
In order to measure the trailer hitch drop, consider the height of the trailer. When towing the vehicle, the vehicle and the trailer must be on level ground. And in case the ground isn't level, then the ball mount will help cover the difference. 
Now, in order to measure the trailer hitch height, measure the distance from the ground to the top of the inside of the hitch receiver.
Then measure the distance from the ground to the bottom of your trailer coupler. Subtract the two distances, and the difference between the two will be your trailer hitch drop.
How to Lock a Trailer Hitch
To prevent your trailer hitch from getting stolen, you'll need a trailer hitch lock. This will allow you to lock your coupler and ball into place. Use a coupler clamp to lock down the device. Once you've secured the coupler clamp with the hitch pin that's provided, use safety chains for linking the trailer to the tow vehicle. Make sure that you cross the chains.
How High Should a Trailer Hitch Be Off the Ground?
The distance between your trailer hitch and the ground is important for a safe and comfortable towing experience. You must make sure the hitch and the tow vehicle's receiver are both high enough from the ground to prevent any sort of scraping, including on potholes and bumpers. 
Usually, a trailer hitch is about 17 inches in height when measured from the ground to the bottom of the coupler. Many hitches are designed to be a similar measurement to this. Therefore, you must make sure your trailer hitch is at least 17 inches above the ground. 
What Size Are Most Trailer Hitches?
The size of a trailer hitch is mainly dependent on the size of your trailer. While there are many options available, the most common sizes include 1-7/8 inches and 2-5/16 inches.
How Do You Secure a Trailer Hitch?
In order to secure your trailer hitch, you must use a hitch lock. A hitch lock helps keep your trailer hitch and the receiver together until you use your key to unlock it. These locks are made to prevent anyone from lifting your receiver as they won't be able to un-hitch your trailer unless you've the lock taken off.
How Much to Install a Trailer Hitch?
The installation cost for a trailer hitch is dependent on your vehicle's make and model, the type of tow hitch you'll be using, and the amount of elbow grease needed. Some vehicles make use of a no-drill installation, whereas others require drilling in order to make room for the tow hitch. 
The estimated cost for a hitch installation starts around $100 and can go up to $800. You must also bear in mind that you might have to buy your tow hitch and the other components separately, which would require you to spend an additional $150 to $200.
How to Stop Trailer Hitch Rattle
A rattling trailer hitch is a common problem. It's usually caused due to the clearance between your hitch receiver and the drawbar that has been inserted into it. 
The piece of cardboard that has been shoved in there probably has fallen and will require a tightening ball mount with a lock. This piece of equipment makes use of a threaded pin that helps by snubbing the drawbar up against the anti-rattle wedge. You'll then use the lock over the end of your hitch pin to prevent it from being stolen. This will stop the rattling without you needing a new drawbar or receiver.
How to Remove a Rusted Trailer Hitch Pin
If your trailer hitch's ball mount is rusty and is stuck in its place, then make sure you don't whack it out using a sledgehammer. Instead, all you require is a can of CRC Freeze Off spray and an air chisel with a hammer bit. 
Now all you have to do is spray the hitch receiver opening so that the fluid cools the metal. This will make the metal contract, causing the rust seal to break. Then, using an air chisel, knock the hitch to help break the rust. This way, the fluid will penetrate and free the ball mount.
Trailer Hitch Won't Release From Ball, What To Do?
First, try releasing the mechanism holding the coupler onto the ball. It might act as a lever. If that doesn't work, move the tow vehicle and the trailer forward and backward to release the tension between the ball and the coupler. 
Make sure both the vehicles are on level ground to prevent binding. You can also make use of a trailer jack, but if there's too much weight on the ball, it won't release. If this is the case, try raising the jack in order to free it.
How to Measure the Trailer Hitch Drop
To measure a trailer's hitch drop, simply follow these steps:
Find out your hitch height – this is the distance from level ground to the top of the receiver hitch opening.


Find out the coupler height – measure the distance from the leveled ground to the bottom of the coupler to receive this measurement.


Calculate the difference – calculate this with the formula, hitch height – coupler height to calculate the drop if your hitch height is greater. Do the reverse, coupler height – hitch height, to calculate the rise if your coupler height is greater. Select a ball mount accordingly.
What Does V5 Mean on a Trailer Hitch?
The V5 hitch is a class of hitches that are made according to weight. These hitches can pull a maximum weight of about 10,000 GTW. The weight distribution of these hitches is about 1,200/1,500 TW. These are very powerful hitches and have the capacity to pull very heavy trailers.
What is the Difference Between a Class 2 and Class 3 Trailer Hitch?
A class 2 hitch and class 3 hitch are different from each other due to the maximum gross weight, tongue weight, and receiver size. A class 2 hitch has a GTW of 3500 pounds, a TW of about 525 pounds and has a receiver measuring 1.25 inches. A class 3 hitch has a GTW of 8000 pounds, TW of 800 pounds and receiver size is 2 inches.
How Much Weight Can a Class 5 Hitch Pull?
A class 5 hitch can pull a weight ranging from about 6000 to 10,000 pounds, they have a tongue capacity of about 600 to a 1,000 pounds. These hitches are heavy duty and are used with large vehicles such as trucks and SUVs.
What is the Standard Size Ball for a Trailer Hitch?
The most basic and common ball size in a hitch is a 2-inch diameter ball, and they go up to 2.25 inches in heavy duty trailer hitches. The smallest ball mount size is about 1-7/8 inches.
What is the Standard Height for a Trailer Hitch?
The standard height for a trailer hitch is roughly 17 inches. This is because the coupler height is about 17 inches and so, to make the hitch compatible with the ball mount, the hitch height is kept roughly the same.
The Best Trailer Hitches
A trailer hitch is a great tool to make up for lack of space in your own vehicle. Not only are hitches available in various classes distributed according to weight, but there are also various types that are suited for various purposes.
As well as this a connected trailer can work as storage or even extra living space on the go. Whatever you intend to hitch, a trailer hitch is a powerful tool that makes it all easier.
All of the reviewed trailer hitches are recommended by us. So, once you know the type and size you need, we're sure one of the above will satisfy your needs.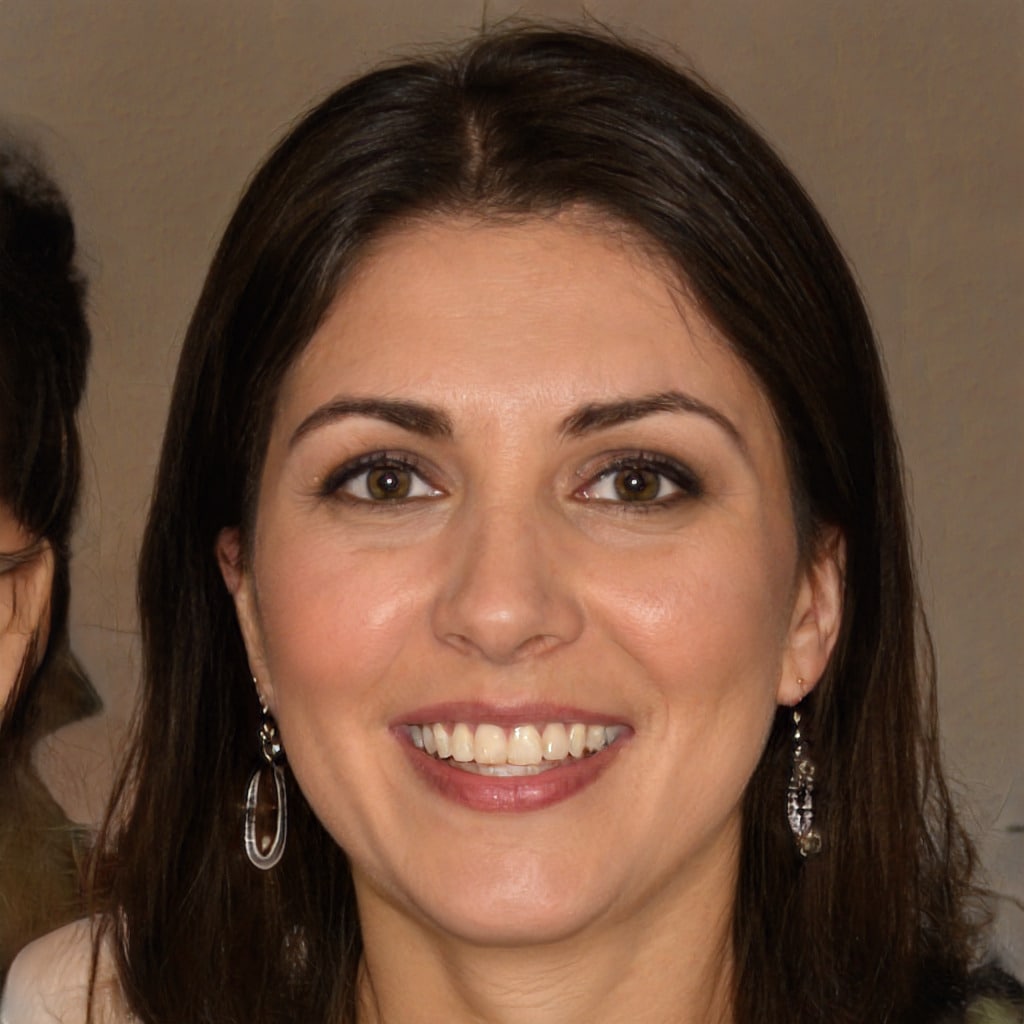 Hello, fellow wanderers! I'm Alyssia. Since 2008, my husband and I have called an RV our home, journeying through life one mile at a time. Our nomadic lifestyle has led us to over 70 countries, each with their unique tales that have shaped our own.
I share our stories and insights right here, hoping to inspire and guide you in your own adventures. Expect tips on RV living, our favorite camping spots, breathtaking hiking trails, and the joys and challenges of an ever-changing view from our window. Alongside, you'll also find practical advice on outdoorsy stuff, designed to equip you for any journey. Join us as we continue to explore the vast, beautiful world on wheels!