The Best Trailer Hitch Balls
Looking for trailer hitch balls? If you own a trailer, then you would know the struggle of finding a good hitch for your unit. The different types of hitches make the choice even harder. But there is no questions that hitch balls are among the best hitch mounts on the market.
Trailer hitch balls are a necessity for towing as they act as a connection point of your trailer's coupler, and helps provide a smooth turning while you're towing. But as with everything, getting the right hitch ball is no straightforward decision.
Fear not, as we have reviewed some of the best trailer hitch balls on the market to make your decision making an easy one. We have covered the different class hitch balls, so you'll find one to suit the weight you're towing.
After the review, we've included a buyer's guide where we explain in more detail the nuances of trailer balls. In the guide, we explain how hitch balls work, and things you should look out for when shopping for one.
We've also included step-by-step guides on how to install a trailer hitch ball, and how to remove one. There's an FAQ section to round everything up, so you'll be a hitch ball pro by the end of the article.
If you prefer, you can bypass the reviews for now and jump straight to the Trailer Hitch Balls Buyer's Guide by clicking the link.
Review of the Best Trailer Hitch Balls
Now that you know exactly what to look at while considering a hitch ball for your trailer, you can finally get to choosing the right one. The number of products on the market can be overwhelming. In order to ensure that you get only the best of these products, here is a list of the best ones reviewed.
Best Overall Trailer Hitch Ball:
CURT 6,000 lbs., 2-Inch Diameter Tow Ball with 1-Inch x 2-1/2-Inch Shank
This 2-inch trailer hitch ball is designed for all of those that want nothing but the best for their towing unit. This model by CURT will provide you with everything from good strength to an accurate fit, ensuring that there is absolutely nothing that you miss out on. This product truly proves its worth and makes it the best of the products.
The best part about this unit is that it provides your trailer with an element of strength that is reliable. With its outstanding design, the unit will be capable of supporting a load of about 6000 pounds. This gets its strength from its hot forged steel construction, which is known to provide the user with great confidence while on the road.
The unit is designed to give you a precise fit for any 2-inch coupler. It comes with a 2-½ inch shank that will allow you to attach this product to the ball mount securely. The helical lock washer and zinc-plated hex nut this unit comes with ensures nothing less than an ultimately secure installation.
Bottom Line
In our view, this product is the best hitch ball for a travel trailer towing weight up to 6000lbs. This ranking is justified by all the outstanding features the unit has to offer. From strength to the precision of fit and from security to safety, this unit guarantees everything that you need.
 Reese Towpower 2" Black Nickel Carbon Forged Interlock Trailer Hitch Ball
Here's another hitch ball that will serve to be one of the finest products you will come across. Just like the last item, this one will steal the show with all of its outstanding features, proving to be the ideal fit for your trailer. If you want the closest to best for your trailer, you are looking at the right piece.
This unit comes with an interlock wrench tightening system. This design of the unit will allow you to easily install this hitch ball onto the mount using a wrench. So you can bid farewell to your troubles with the installation of these hitch balls.
Constructed out of forged nickel and carbon, this product features a black finished look. Its composition also provides it with great durability, ensuring it lasts a long time.
This model is of the standard 2-inch diameter, the most commonly used diameter for hitch balls. It is designed for appropriate use with a 1-inch shank diameter and 2-inch shank length. This unit features great strength and allows a capacity of 7500 pounds.
Bottom Line
If for some reason you feel like the top product on the list won't suit you, then this one will definitely be the best substitute. It may be a little different, but its functionality and effectiveness are in no way any less than the first one. Rest assured, this is a product that will not disappoint you.
 CURT 2,000 lbs., 1-7/8-Inch Diameter Tow Ball with 3/4-Inch x 1-5/8-Inch Shank
Looking for a trailer hitch ball  for towing a travel trailers under 2000lbs? This model by Curt will show you how you can enjoy the best of the features and for just a few dollars. From strength to durability, it has everything you need, all the while ensuring you can safely tow a small trailer.
This 1-⅞ inch model will fit into your ball mount like a dream. The ball comes with a 1-⅝ shank that allows secure installation of your hitch ball in any 1-⅞ inch coupler. The secure installation of this unit is enhanced by the zinc plated hex nut and the helical lock washer that it comes with. The fine thread on the product further enhances the hold on the ball hitch, so your towing unit does not come apart.
The hot forged steel ball is constructed to provide you with the ultimate strength to tow weights up to 2000 pounds. It further provides your unit with a corrosion resistance, ensuring that the product lasts longer than you expect it to. As the product meets all the US VESC specifications, you do not have to be worried about safety.
Bottom Line
This unit provides a lot more than the standard hitch balls, and will safely and comfortably allow you to tow a small camper. For a cheap price tag, you get the features of all the fancy products, what more can one really ask for?
Best 2 Inch Ball:
CURT 10,000 lbs., 2-Inch Diameter Tow Ball with 1-1/4-Inch x 2-5/8-Inch Shank
The 2-inch diameter models are the most commonly used ones since they provide the perfect capacity for commonly towed items. If the best of the standard model is what you are looking for, then this model by Curt will prove to be exactly what you need for your trailer.
Curt is known for the great strength that it provides for its products. And this one is no exception. Constructed out of hot forged steel, this unit will give you the ideal strength that you expect from it. Its capacity of bearing loads up to 10,000 pounds will meet all the requirements to tow a wide range of vehicles.
Moreover, the chrome plating gives it a sheen and also protects it from corrosion. So, your product will look as good as new for longer than you expect. Furthermore, the zinc plated hex nut and helical lock washer will help provide a secure fit for the product into the ball mount, while the fine threads will ensure a strong hold, so your towing unit never comes apart.
Bottom Line
The sheen on the surface of this trailer hitch ball may wear off with time, but its strength and functionality will always be the same. You will find the precision of fit and secure installation still as effective as when you first bought it, and all of this without paying a hefty price.
Best 2 5/16 Ball:
CURT 15,000 lbs., 2-5/16-Inch Diameter Tow Ball with 1-1/4-Inch x 2-5/8-Inch Shank
2-5/16 inch diameter trailer hitch balls are not used as frequently, but they are the highest weight bearing models. Allowing you a very high weight capacity, these units feature the best of functionality. If you wish to experience this functionality and the best of it, then you should invest in this 2-5/16 inch model by Curt, which will work like a dream.
Experience the amazing strength offered by the hot forged steel that is specially heat treated to provide you with the efficiency that you expect. Its special construction allows you to tow weights up to 15,000 pounds. Such a great weight bearing capacity can only be offered exclusively by 2-5/16 inch models.
These units are further designed to provide you with a precise fit and secure installation of the unit onto the ball mount. The careful designing ensures its precise fitting into any 2-5/16 inch coupler. The zinc plated hex nut and helical lock washer provided with the unit ensure that the ball is mounted securely into place and the fine threads hold it in place firmly.
Bottom Line
For the best weight bearing capacity, you need the best model. This model by Curt will ensure that you find the right product for your trailer. It will provide your unit with not only a great weight bearing capacity, but also all the other features that you generally look for.
Best 2 Ball Model:
Andersen Hitches Rapid Hitch
The 2-ball models are designed to provide you with extra strength and an extra secure connection. This model by Andersen Hitches will provide you with the best of the 2 ball model features. Do not be sidetracked by its fine design as it has a lot more to offer other than the aesthetics.
Both the hitch balls of the unit are of different sizes, one being 2 inches in diameter, and the other 2-5/16 inches. These are two of the most widely used ball sizes, meaning that you get a device that is compatible with most of the requirements. This compatibility is further enhanced by the 12-inch drop that the design of this model features.
The 2-inch ball allows a weight capacity of up to 8000 pounds, while the 2-5/16 inch end allows a slightly larger capacity that ranges up to 10,000 pounds. This unit provides this weight capacity with its plated steel construction that equips it with a strength that is ideal for all your requirements.
Bottom Line
The 2-ball model is perfect for extending the range of vehicles that you want to tow. And for that purpose, no other model works better than this beautifully designed model by Andersen. The 2 inch and 2-5/16 inch balls are designed out of the best sort of material to provide you with the best sort of functioning.
Best 3 Ball Model:
Reese Towpower Multiple-Ball Ball Mount
We understand that for some people, even the extended range provided by the 2-ball model won't suffice. If you are one of those and look to further extend your range, then the 3-ball models offer you the perfect solution. This three ball model by Reese will provide you a lot more than just 3 hitch balls in one model.
This unit features three balls, all of different diameters, to provide you with the individual weight bearing capacity of three of the most commonly used diameters in one model. So, the sleek black model is not just for the good looks but also enhanced functionality.
The unit not only provides an extended range, but also a unique design that ensures that you get to mount it with all the ease and comfort that you look for. This easy mounting facility makes the device easy to use and adds convenience to the list of features it offers. It is also coated with a metal shield that allows the unit to be corrosion resistant.
Bottom Line
No other model of trailer hitch balls can present with a greater range than the 3-ball model, and no other product provides better features for the 3-ball model than this one by Reese. With its sleek design and enhanced functionality, it is not one to disappoint.
Best Stainless Steel Model:
 Convert-A-Ball 902B Stainless Steel Shank with 3 Balls - 1"
Stainless steel hitch balls are the best trailer hitch balls if you're looking for durability. To provide you with the best of this durability, Convert-A-Ball introduces this special model that will definitely win your heart with its special design. And rest assured, durability is only one of its many features.
This unit comes in 4 components, which include a 2-¼ inch shank and three balls of varying diameter. This will allow you to attach your required ball to the shank and mount it on the coupler. The diameter of the balls is 1-⅞ inches, 2 inches, and 2-5/16 inches, which are the most commonly used sizes.
This trailer hitch ball is designed out of stainless steel, providing it with a great strength that will give you reliable confidence while towing on the road. The varying diameters allow a wider range of compatibility with this unit and a maximum load of 10,000 pounds. With this outstanding weight bearing capacity, it marks itself as the perfect example of what you need for your towing unit.
Bottom Line
This unit guarantees the durability, efficacy, and compatibility of the hitch balls, and it delivers no less. It is one of the best investments you can make for your trailer that would provide you with all the features that you look for.
Most Heavy Duty Trailer Hitch Ball:
B&W GNXA2000 Turnoverball 2-5/16" Hitch
A heavy duty hitch is not only the best possible investment for your towing unit, but is also one that is hard to find. Rather than looking here and there for a good model, allow us to introduce you to this one presented by B&W Trailer Hitches. It provides outstanding features that make it an irresistible choice.
If you own a B&W Hitch, then this model will serve to be the exact replacement for the ball that came with your unit. Why would you want to replace that? Because this one is considerably better than a standard hitch ball. You can tell right away from your first look at the design that it is designed to impress.
This heavy duty trailer ball hitch is manufactured out of hardened steel and carved into the shape of absolute perfection in terms of a hitch ball. Its special construction and design allow it to bear weight up to 30,000 pounds. 
Bottom Line
This model is designed to be the best and feature a better functionality than the rest. It features a special composition and a design that sets it apart from the rest. With a model that provides you better features than the rest, the higher price tag is justified.
Best Small Trailer Hitch Ball:
CURT 40247 RockerBall Tow Ball
What Recent Buyers Report
According to recent reports, buyers have absolutely praised the CURT 40247 RockerBall Tow Ball. It worked as it was described. It is a well-made product and is very easy to install for buyers due to the visual and simple instructions. It provided great convenience to users, especially those who had to use this regularly for work.
Why it Stands Out to Us
This hitch ball has some really excellent features, and it has become one of the top choices for users. It provides immense comfort and increased control to the user because of its shockdrop technology, unlike typical metal-on-metal trailer connections. 
It is also maintenance-free, as its features allow easy, constant lubrication for long-lasting use. It is also quite easy to install. It is constructed from forged steel, and black powder durable coat finish on the base. It is also corrosion-resistant, which adds to the user's comfort.
Bottom Line
All in all, this is a maintenance-free, highly durable hitch ball with advanced technology. It fits most existing ball mounts, and it is tested for safety. It completely stands out to users and provides a comfortable ride.
Best for Boats and Best Adjustable Trailer Hitch Ball Mount:
4" EZ Adjust Hitch – 1-7/8" x 2"
Towing a boat is a special task that has a set of special requirements. If you're looking to meet those requirements with the best possible product, then this model by EZ is probably the ideal piece for you. It is designed to provide the best of the function that is expected from it, without ever failing the user.
The unit can be used with a 4-inch or 8-inch drop or rise. This feature alone makes it extremely adjustable, allowing it to suit several types of boats. The change in rise or drop can make the trailer suitable to accommodate boats of different designs, ensuring that the drop or rise you choose is best suited for the boat.
This hitch ball features a ball of 1-⅞ inch diameter, which is capable of carrying up to 7500 pounds, and a 2-inch diameter ball, which will allow the capacity of 8000 pounds, giving it the ideal weight bearing capacity for a boat. With this, you never have to worry about safety since it meets the V5 and SAE J 684 certifications, which are a benchmark for your safety.
Bottom Line
Boats do need the extra care and specification when being towed, and given how expensive they are, you wouldn't want anything to go wrong with them there. To ensure there are no unfortunate accidents, invest in this model by EZ and ensure the absolute best of towing for your vehicle.
Buyer's Guide
Now it's time for the buyer's guide. Here we look at what exactly a trailer hitch ball is and what it does. We also offer advice on what to look for and what makes a good quality ball hitch.
We look at the different types and classes of ball hitches, so you'll fully understand everything about them. We've also included step-by-step guides on how to install a trailer hitch ball, and how to remove one. There's an FAQ section to round everything up, so you'll be a hitch ball pro by the end of the article.
How Does a Trailer Hitch Ball Work?
A towing unit has two components, the tow vehicle and the trailer. For proper towing, these need to be connected in an appropriate way that allows them to move along the road smoothly without any hazards.
In order to join these two, a hitch is used, which requires a mount in order to hold the two components together. A hitch ball mount provides that stability to this system, ensuring the two units are joined with a proper connection.
This connection is crucial in order to avoid any accidents while towing a vehicle. Thus, it is important that you carefully pick the right parts for your unit, to ensure the complete safety of the tow vehicles, as well as the one being towed.
How to Choose a Trailer Hitch Ball
Picking the right trailer hitch ball is not as easy as picking a standard one-size-fits-all product. You need to evaluate a number of factors in order to ensure that the hitch ball is perfectly compatible with the unit.
Tongue Weight of Trailer
Your hitch ball is placed to bear the weight of the trailer that you connect to your vehicle. You need to ensure that the product that you choose is capable of carrying the sort of weight that you expect it to. Therefore, it is necessary that you observe the tongue weight of the trailer and compare it to the weight capacity of the item that you are considering.
Size and Diameter
The hitch ball that you choose will fit into the hitch receiver, and it is therefore important that it is of an appropriate size and diameter to feature as a perfect fit for the unit. So, before you go ahead and pick one, make sure you know the size required to fit in the hitch receiver and that the product you choose is of the same size.
Rise and Drop
You need to figure out the tallest rise and the lowest drop that you will need from your hitch. These measurements will serve as the range required from your hitch ball. So, while choosing the right unit for yourself, ensure that it matches your required range.
What Are The Components of a Trailer Hitch Ball Setup?
The different components required for the complete trailer hitch ball include: 
Trailer Hitch
This is the main connector between a towing vehicle and the trailer. It is bolted on the vehicle and gives a coupling to attach a trailer.
Ball Mount
A ball mount is part of the receiver hitch and comprises a trailer ball platform and a shank. The latter is inserted in the receiver tube. Meanwhile, the former gives a strong mounting point for a trailer ball.
Trailer Ball
This is an instant connection point between your vehicle and the trailer. It is constructed of metal balls and a threaded shank or stem. Then it is connected to the trailer coupler. A trailer ball then allows users to move corners and travel comfortably over unstable roads.
Hitch Pin
A hitch pin is a metal rod. It is small in size and keeps other hitch parts from sliding out of a hitch receiver tube.
Trailer Coupler
The trailer coupler's main purpose is to latch onto the trailer call and move around it for smooth towing.
Safety Chains
These chains are designed to be strong and long so that they do not disconnect the trailer from the vehicle during towing.
Trailer Wiring Harness
This allows the vehicle's electrical system to connect to the trailer as it is the length of wire at the vehicle's back.
Tow Vehicle
This is any vehicle used to pull a trailer.
Trailer
It is any 5th wheel pulled by another vehicle.
Are All Trailer Hitch Balls The Same?
No, there are different types and sizes of trailer hitch balls. When it comes to sizes, there are class I, II, and III. The weight capacity increases from class I to III. Class I has a tongue capacity of 200 pounds, a towing weight of 2000 pounds, and the receiver tube size is 1.25 inches.
Meanwhile, class II has a tongue capacity of 350 pounds, a towing weight of 3500 pounds, and a 1.25-inch receiver tube. Class III has a tongue capacity between 350 and 600 pounds, towing weight between 3500 and 6000 pounds, and the receiver tube measures 2 inches. 
When it comes to types, there are weight carrying, weight distribution, fifth wheel, gooseneck trailer, front mount, and specialty hitches. All of these have their own special features designed for specific vehicles.
Comparison Overview
There are different kinds of hitches available for trailers. The following section compares the different kinds to help you pick the one most suitable for you.
Pintle Hitch vs. Ball Hitch
Pintle hitches are generally used with larger trailers and have a higher weight-carrying capacity than ball hitches. This type is commonly used in various sectors like industrial, military, or agricultural. They allow more movement at the connection point. 
They also provide users with a range of movement when connected to a lunette ring, which makes it absolutely ideal for towing on uneven ground. However, the extra range of motion includes a rough ride, making an annoying noise. This type is also incompatible with weight distribution systems. 
On the other hand, ball hitches are generally used on vehicles that tow small trailers or boats. Its coupler provides a tighter fit and restricts movement between the ball and the coupler. However, it smooths your towing experience, but the tighter coupler does not allow the vehicle to move more freely. It also has a lower towing capacity than a pintle hitch.
Stainless Steel Hitch Ball vs. Chrome
The major difference between the two ball hitches is that the stainless steel one is corrosion-resistant while the chrome one is prone to corrosion. There is not much difference between towing capacities, load size, etc. The color will probably rub off when using either of them. Both of them are made of durable materials too. 
How to Install a Trailer Hitch Ball
If you've picked out the right product yourself, but are still questioning how you will get it to work, then don't stress. Here's a step by step guide on how to install a trailer hitch ball.
The coupler on the trailer needs to be higher than the ball hitch on the tow vehicle, so the first thing you need to do is lift your trailer up.


Ask someone to stand by the trailer and keep an eye on the trailer.


Get in the tow vehicle and start moving backward. Ask your helper to guide you to move the ball hitch under the coupler. Try getting as close as possible, since it will make the rest of your work considerably easier.


Once the hitch is where you need it to be, park the vehicle and be sure to press the emergency brakes.


Get back to the hitch and coupler and bring the coupler lower onto the hitch. You may feel some resistance while doing this, but keep going. When you have cranked it down enough, the coupler will automatically pop in.


If this doesn't happen, it probably means that you haven't parked the vehicle for the two components to be close enough. You might need to get back in the vehicle, adjust it, and try again.


Once you have completed the above step properly, the coupler and hitch ball must be locked together firmly, using a coupler clamp.


Secure the coupler clamp using the hitch pin that must have come with the hitch.


If you want, you can also use security chains to link your trailer and tow the vehicle safely. Make sure that you cross the chains so they can catch the trailer if it somehow comes undone.


Go ahead and connect any electrical components that your trailer might have.


Crank the trailer jack up and swing it out to ensure it is not dragging along the road. By this point, the entire weight of the trailer should now be on the hitch.


Before you begin using the towing unit, ensure that all the lights on the trailer are functional.
If you need further assistance, make sure to check out the video below. It will be sure to help you with any trouble that you might have during the process.
How to Remove a Trailer Hitch Ball
Once you are done using your trailer and want to detach the trailer hitch, you can't simply pull it apart. That is never the answer. Here is everything that you need to do in order to remove the unit from the vehicle.
Before you begin, ensure that you have a penetrating fluid and an air hammer.


Use the penetrating fluid to spray the opening to hitch receiver.


Insert the spray straw into the corners of the receiver and ensure those areas are also sprayed liberally.


Take 15 seconds to rap the sides and the bottom of the hitch using the air hammer. Continue to rap the hitch until you feel it loosening.


Once free, all you need to do is tap the ball mount with a hammer and let it come completely undone.
Pro Tip: If your trailer hitch has rusted, you do not necessarily have to throw it away. You can reuse it! Just remove the unit using the above method, and once you are done, coat it with a rust converter or waterproof marine grease and let it sit for a while. When you clean up the coat, you'll find the rust to be considerably gone, leaving you with a functional unit.
People Also Ask
Connecting the trailer with your vehicle is never an easy task. It requires a great deal of knowledge and a number of tactics to get the job done correctly. In order to make sure that you understand everything about the task before you get to it, here are a few questions that people usually ask.
What Size Ball Hitch Do U-Haul Trailers Use?
A U Haul representative will correctly advise you on the ball size and weight rating of your trailer. He will also explain if you need weight distribution or sway control devices when towing U Haul trailers. However, the hitch ball's size can be around 1-7/8 inches, which is generally accepted with a U haul trailer coupler.
How to Lock a Ball Hitch
To lock a ball hitch, here's what you have to do:
Identify the coupler and then lock it along with the ball into place
Secure it with a hitch pin
Then use the safety chains to safely connect the vehicle to the trailer
In Order for the Hitch Ball to be Secured Properly, What Should be the Last Part Assembled?
There are different methods for installing a hitch ball properly. However, all installation processes have the nut as the last part that is assembled. However, this also depends on the parts that came with your hitch ball. Some people also prefer assembling the cotter pin in the end, as that would keep the nuts from coming loose.
Can I Use a 1-7/8 Ball With a 2" Hitch?
You can, but it is not a safe option. It would not go too far and may fall apart in the middle of the ride. So to know the suitable option for you, most of the couplers have an adjustment for the latching mechanism that might resolve your problem.
What Size of Ball Do I Need?
The size of the ball that you use in a hitch determines the load that your trailer will safely be able to carry. The range of load that these balls can carry ranges from 2000 pounds to 40,000 pounds. To choose the right size ball, you need to figure out the maximum load that you will need your trailer to carry. Once you have done that, you can get the ball of the size that is recommended for that weight.
What is the Most Common Trailer Hitch Ball Size?
Hitch balls are available in three standard sizes. Out of these three sizes, the most commonly used ball size is the 2-inch diameter ball. These units are capable of bearing loads from 3500 pounds to 8000 pounds. Most vehicles that are towed usually lie within this range, which is why this ball size is mostly utilized.
What Size Hitch Ball is Best For a Boat Trailer?
The ball size for your boat trailer would depend upon the coupler that is being used. On the face of the coupler, you would see the specifications of the required hitch ball. In order to ensure that you get to use the ball that is capable of carrying the load of the boat, ensure that you get the right trailer that would fit the specific hitch ball.
What Size Trailer Balls Are There?
Trailer balls are available in three standard sizes. The 1-⅞ inch model has a capacity of carrying loads up to 2000 pounds. The most commonly used size is the 2-inch model that carries 3500 pounds to 8000 pounds. The last one is the 2-5/16 inch model, which allows a capacity of 6000 to 40,000 pounds.
Trailer Hitch Balls for Smooth Towing
If you own a travel trailer, you should really get a hitch ball. It's one of the best ways to ensure this strong connection is a ball hitch that will keep your towing unit in one piece.
When shopping for a trailer hitch ball, ensure you have the right measurements, and considered the right aspects, and the towing experience will surely be a smooth one.
We recommend all of the above and are sure if you choose any of them, you'll be satisfied with your choice. Happy camping!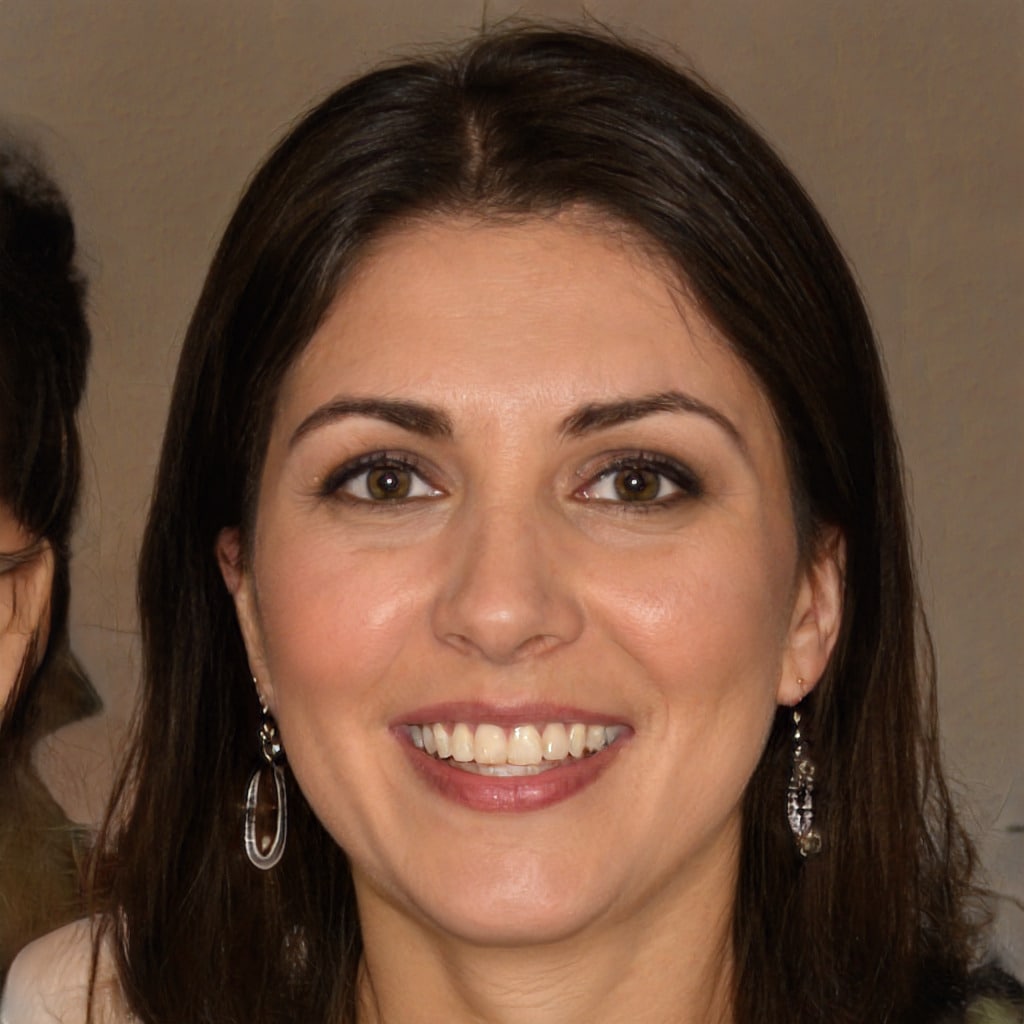 Hello, fellow wanderers! I'm Alyssia. Since 2008, my husband and I have called an RV our home, journeying through life one mile at a time. Our nomadic lifestyle has led us to over 70 countries, each with their unique tales that have shaped our own.
I share our stories and insights right here, hoping to inspire and guide you in your own adventures. Expect tips on RV living, our favorite camping spots, breathtaking hiking trails, and the joys and challenges of an ever-changing view from our window. Alongside, you'll also find practical advice on outdoorsy stuff, designed to equip you for any journey. Join us as we continue to explore the vast, beautiful world on wheels!