As vehicle owners will attest, keeping your cabin clean isn't easy. You can pay for a valeting, but it gets expensive, or you can do it yourself and a 12 volt vacuum will make you jib much easier. 
Whether you have kids, pets, or just everyday grime, a 12v vacuum will make keeping on top of your mess, easy. They can be kept in the trunk and make cleaning not so laborious.
That said, not all vacuum cleaners are made to the same standard, and for our readers we have reviewed some of the best 12-volt vacuums available in the market and narrowed down the choice for you.
This article will not only help you save time while trying to find the one that is best for you, it will also clear up any questions you might have regarding vacuum cleaners for whatever vehicle you drive.
So, if you're looking for the best 12 volt vacuums, read on. After the review, we've added a buyer's guide where we go into more detail about them.
We look further into 12V vacuum cleaners in general, and what you should look for when choosing one. We also look at the standards you should expect with different price entries.
We also offer our expertise on when one is definitely not needed, and the pros and cons of owning one. And as with all our buyer's guides, there's an FAQ section to end the article so you'll be well equipped after reading the guide.
If you prefer, you can jump straight to the 12V Vacuums Buyer's Guide by clicking the link...
At a Glance: Our Top Picks for 12 Volt Vacuums
Review of the Best 12-Volt Vacuums
Now you know the basics of 12 volt vacuums, the next step is to look at some of the best available in the market. Buying a good quality device will make sure your vehicle is thoroughly cleaned, so choose wisely.
Best Overall 12v Vacuum Cleaner:
Armor All 12V Car Vac
The top product on our best 12-volt vacuum list is the Armor All 12V car vac because of its excellent performance and unique ability to handle wet suction. This is a great vacuum cleaner as it makes cleaning up spilled drinks, or if your pet accidents easy.
The Armor All 12v vacuum cleaner is specifically designed to help you keep your car clean and fresh. It comes with various accessories that help you reach the debris stuck in the corners of your car. The built-in retractable crevice tool easily reaches areas that are difficult to access by the other vacuums available on the market. The brush attachment makes it easy to clean all surfaces.
It comes with a 15-foot power cord, which allows for extended reach. The 12v vacuum is also very lightweight, which greatly increases its portability. Also, it comes with a convenient storage case that allows you to safely tuck it in the trunk of your car for a time when you need it.
Another convenient feature of this handy product is the built-in LED light, which allows you to see the darker areas of your car easily. WHat's more, you can remove the filter and wash it completely, which helps with the longevity of the performance of this device.
Bottom Line
The Armor All 12V car vac is a high performing vacuum cleaner that cleans your car within minutes. It is able to handle both wet and dry pickup while doing a perfect job like any full sized vacuum cleaner.
Runner-up:

ThisWorx for TWC-02
With a powerful motor that allows for extra strong suction power, the Vacuum Cleaner 110W 12V corded from ThisWorx is the runner up on our best 12V vacuum cleaner list. Specially designed, this vacuum cleaner makes cleaning your car easy.
This unit comes with a long power cord that allows you to reach all the hard to reach places in your car that need cleaning. Whether it is a dry mess or a spill, this cleaner cleans both effectively. With a 1-year warranty provided by the manufacturer, you can be sure that your money is safe.
This 12v vacuum also comes with a removable HEPA filter that can be easily cleaned, and this particular feature helps to extend the life of the filter. Best of all, it comes with a spare filter to save you any inconvenience down the road. No pun intended.
It comes equipped with multiple attachments that make cleaning very easy. You can use the brush to easily pick up pet hair, or you can use the wide-mouthed hose to clean up bigger messes such as spilled food, piles, or dirt.
Bottom Line
This 12 volt vacuum cleaner from ThisWorx is a great product that helps you clean all dry or wet messes no matter what size car you drive. It eliminates the need of buying a separate vacuum for cleaning up a liquid spill or the mud from your boots.
Best for Cars and RVs:
BLACK+DECKER Flex Car Vacuum
The Black+Decker Flex car vacuum is best for cars and RVs due to its unique integrated hose which allows you to reach all the places where all other 12v vacuums cannot. Designed with the patented 'motor in the filter' technology, these units are highly compact.  
Another innovative feature of this amazing product is that it has dual functionality – it can be used as a traditional hand vacuum cleaner, or the handle can be removed for better reach. The cyclone action spins the dirt away from the filter, ensuring suction power remains optimal while the filter cleaning wheel ensures easy and hands-free cleaning of the filter.
It's equipped with a transparent dust bowl which allows you to see the level of dirt in the cleaner. This feature alerts you when it is time to empty it. What's more, there's a small door designed on the side of its body that allows the dirt to go straight into the bin, keeping your hands dust-free.
The 12 V adapter fits conveniently into the cigarette lighter socket while the 16 feet cable makes it easier to reach all the areas of your car including the boot. After use, you can wrap the cable easily around the cleaner before storing it away.
Bottom Line
The Black+Decker Flex car vacuum cleaner has many innovative features that make it one of the best 12v vacuum cleaners for cars and RVs. From cleaning to disposal of dirt, this unit provides the users with complete ease and convenience.
Best Cordless 12 Volt Vacuum:
GNG Portable Cordless Vacuum
What Recent Buyers Report
According to recent reports, buyers absolutely loved using this 12v cordless vacuum. It's lightweight, but has powerful suction, and it comes with two charging cables, providing more convenience to buyers. All these benefits come at a reasonable price for the buyers and make them quite satisfied.
Why it Stands Out to Us
GNG Portable Cordless Vacuum has a 106-watt lithium battery that works for 20 to 30 minutes, making it highly efficient. It comes with an attached brush, extension hose, and 18-foot cord, and it works even more efficiently if it's connected directly to the vehicle's power source. 
The 12v vacuum has two charging cables that allow you to charge it while using it if the battery runs out. It has a washable filter and a visible dust compartment, so you'll when to empty it. It's just not a simple vacuum but easily sucks up dust, liquids, hair, etc, and it even converts to a blower. 
Bottom Line
Overall, this is a wet/dry 12v cordless vacuum with excellent grip and great suction. It allows you to suck up the dust and liquids efficiently and easily. There is so much this vacuum offers at a reasonable price and makes vehicle cleaning quite convenient. 
Best Portable 12 Volt Vacuum:
Aveloki Car Vacuum Cleaner
What Recent Buyers Report
Recent buyers state that this portable vacuum worked well for them. It's small in size and works effectively. It offers convenience and makes cleaning easy during road trips. It is compact and can be stored pretty much anywhere no matter how small your car is.
Why it Stands Out to Us
The Aveloki Car Vacuum Cleaner has a wireless USB port, and the HEPA is removable for cleaning. It has a rechargeable lithium battery that runs for 20 minutes. Also, it charges in 3.5 hours. The vacuum filter can easily be washed, making it easy to maintain and also helps extend the vacuum's life cycle. The powerful suction allows users to clean off the wet or dry mess.
Bottom Line
This 12v vacuum comes in handy and proves to be quite useful. It's a wireless device, sucks up all of the dirt and debris in your vehicle, and offers much more at an affordable price. It's user-friendly and makes cleaning your car a piece of cake.
Buyer's Guide
Now we're onto the buyer's guide, where we look further into 12V vacuum cleaners in general, and what you should look for when choosing one. We also explain the benefits of owning one and when they're best needed, and the pros and cons of owning one.
We also offer our expertise on when one is definitely not needed, so make sure you read the full guide before you go shopping. Of course, there's an FAQ section to end the article so you'll be well equipped after reading the guide.
What to Look For When Buying a 12v Vacuum
Twelve-volt vacuum cleaners are popular among users due to their convenient portability and convenient size. If you want a product that will effectively meet your requirements, then it should have the following features:
Power Rating
When you are shopping for a 12 volt vacuum cleaner, it's important to pay close attention to its power ratings. It's not necessary that the bigger the number, the better. Also, along with the wattage, find out the suction pressure of your chosen product - measured in Pascal.
Cleaning Performance and Attachments
These products are capable of providing effective cleaning. A good quality 12v vacuum should easily pick up allergens, dirt, dust, and even pet hair. Some units are also capable of cleaning small liquid spills. Make sure that you research different models so that you can find the one that suits your needs.
In addition, they come with various attachments, and the more additional nozzles and brushes could be very handy in effectively cleaning all the hard to reach corners.
Ergonomically Designed
Many 12v vacuum cleaners come with ergonomic features such as easy-to-grip handles and fingertip controls. Some are equipped with wide-mouth nozzles that clean wider sections while some have pivoting nozzles for added versatility. Having these attachments can prove very handy, so make sure the one you choose has these.
Easy to Clean
Before buying, you should also find out how easy or difficult it is to clean a particular unit. You do not want to be stuck with a model that is difficult to clean and maintain.  
Benefits of Having a 12 Volt Vacuum Cleaner
Besides being easy to use and highly, portable 12-volt vacuums have the following benefits:
Specifically Designed Attachments Completely Clean Any Interior
Many car owners consider using conventional vacuum cleaners that are normally used in houses to clean their cars. Although this may work in some instances, they do not come with attachments that give your car a thorough clean. What's more, you won't be able to reach under the dashboard or under the seats. Also, a majority of conventional vacuum cleaners are bulky and won't fit inside your car.
A 12-volt vacuum cleaner comes with special brushes that reach all the corners of your RV or trailer that would otherwise be very difficult to reach. These attachments ensure all the dirt and dust is removed, which helps to maintain a healthier driver and passenger environment.
Powerful Motor
Despite their small size, 12v vacuum cleaners are equipped with a powerful motor that ensures reliable performance. They can not only pick up dirt and dust effectively, but they make it easy for pet owners to keep their car clean. 
Easy Storage
When not in use a 12-volt vacuum cleaner can easily be stored, whether it's on a shelf, a drawer or in the trunk of your car for easy access.  
Versatility
12-volt vacuum cleaners provide great versatility. They're not only suitable for cleaning floors and spot cleaning messes but are also handy in cleaning drapes, upholstery, and even stairs. They are also much easier to use when you're cleaning the interior of your car as they can easily reach tight places.
What is a 12-Volt Vacuum Best For?
People purchase 12v vacuum cleaners as these make cleaning your car quite convenient, including:
Easy Transport, Even in Cars
Even if your traditional vacuums are capable enough to clean your car, it won't make it as neat and clean as a 12v vacuum. Also, traditional vacuums are bulky and difficult to carry. 12v vacuums are portable and fit in your car easily and go in any direction you want.
Picking up Even the Smallest of Particles
12-volt vacuums are specially designed and will pull through every type of debris and the smallest of trash particles found in your car. The HEPA filters found in most vacuums help you get rid of all the harmful particles in the air that cause allergies.
For Use in Boats, Patio Furniture, Etc.
Of course, 12V vacuums aren't restricted to cars. You can use them on boats, patio furniture, pets' beds, and they even make cleaning the furniture and staircase in your house easier.
Advantages and Disadvantages of 12-Volt Vacuums
While it can't be denied that 12V vacuum cleaners boast many benefits, they don't come without their drawbacks. Let's look at the pros and cons of these devices so you'll know what to expect from the purchase. 
Advantages
A 12V vacuum makes for an incredible purchase because it provides the following benefits:
Relatively Affordable
12v vacuum cleaners are much more affordable than traditional vacuums, yet they operate incredibly while cleaning your vehicles.  
Portable and User-Friendly
Since these are lightweight and compact, they automatically become travel-friendly and sit in the car without occupying much space. Also, they have handheld designs that make them easy to carry, clean, and store.
Easy to Charge
Most 12v vacuum cleaners can be plugged into your vehicle's cigarette lighter, making them easy to charge. 
Versatility 
Their use isn't just limited to cars, but many of them can be used in homes as well, making them highly versatile. 
Disadvantages
On the other end, some disadvantages you can expect are:
Limited Capacity
12v vacuum cleaners have limited capacity as compared to traditional vacuums, and the dust compartments need to be emptied more regularly.
Low Suction Strength Comparatively
The suction strength of the 12V vacuum is incomparable to traditional vacuums and does not allow you to pick up larger items.  
Are All 12-Volt Vacuums The Same?
We have reviewed various 12v vacuum cleaners above, and it's evident that not all models are the same. Although they're all lightweight and highly portable, they mainly differ in suction power, useful cleaning attachments, and length of cord, etc.  
If you're looking for a versatile and powerful cleaner, then the Armor All should be your top choice. On the other hand, if you prefer superior battery technology with powerful suction, then the cleaner from Black+Decker would be a better choice for you.
Price Points of 12V Vacuums
When it comes to 12V vacuum cleaners, there's a significant price difference between the budget-friendly and the higher-end models. To make things easier, we've broken down some general price ranges.
Under $50
A budget-friendly 12V vacuum cleaner is considered to be an entry level vacuum. As with most electronics, you get what you pay for. While these cheaper vacuums can be a great option if you just want something basic to do a quick tidy, they tend to have a lower suction power and may not be good for things like pet hair. The cordless options have lower capacity batteries than more expensive models, which means you will have to charge them more frequently.
$50 – $150
A 12V vacuum that sits in this price range is a mid-range option. They're almost always cordless and feature higher capacity batteries than budget options. Most have built-in lithium-ion batteries, which charge quickly and last longer than lower-quality batteries, which means longer uninterrupted periods of cleaning. A portable vacuum in this price range also has extra features, like ergonomic handles, lightweight bodies, and power indicators, so you know when your vacuum needs charging.
Over $150
12V vacuums that exceed $150 in price tend to be amongst the highest quality options you can buy. Typically, they are offered by highly reputable brands, like Shark and Dyson, brands that make some of the most powerful and effective vacuums money can buy. Often, they will have exceptional suction power, lightweight designs, the ability to transform from a handheld vacuum to a stand-up model, and they may have an advanced HEPA filter.
What is a 12 Volt Vacuum NOT Suitable For?
While 12-volt vacuums can be incredibly handy and convenient, they do have their limitations. A handheld vac of this size will have a small dust cup, which means you have to empty them much more frequently than the larger plug-in home vacuums. While they work great as an RV, boat, or car vac, they lack the suction power and capacity to be an effective replacement for your home vacuum.
The other thing you have to keep in mind about a cordless portable vacuum cleaner is that the batteries can take a while to fully charge. If you know you are taking your RV to a location that doesn't offer a shore power plug-in, you may want to fully charge your vacuum's internal battery before you get there. Those looking for a cordless vacuum cleaner they can use reliably while they are off-grid might be disappointed. 
They're also not the cleaning tool for large carpeted areas. Instead, use them to vacuum hard surfaces, upholstery, and relatively small rugs. If you're looking for a vacuum you can use to clean a fully carpeted space, take a look at a corded vacuum rather than a cordless 12-volt vacuum. Understand that they don't have powerful enough suction capabilities to deal with heavy debris, like mud, sand, and small stones. If you've been hiking and tracked a significant amount of dirt and debris into your RV, consider sweeping before you use your 12-volt vacuum, as you can damage them if you attempt to suck up the debris that is too heavy.
People Also Ask - 12v Vacuum Cleaners FAQs
You might still have some questions and doubts about 12V vacuum cleaners. To help clear up all of that, we've answered some frequently asked questions below:
12-volt vacuum cleaners are powerful and versatile products that are particularly effective in cleaning the interior of your car. However, it can be confusing for people to choose the one that is most appropriate for them. The following questions will help clear up any further confusion they might have:
How Powerful is a 12-Volt Vacuum?
A 12v vacuum is used in the built-in port made for the cigarette lighters in the car. These units cannot compete against traditional units but are quite convenient to use for cleaning cars. They consist of powerful motors, ensuring excellent performance. They will easily pick up all the dirt and debris and make cleaning your car an easy job despite their small size.
How Long Can a 12V Vacuum Run? 
The run-time for a 12V vacuum depends on the quality of the vacuum's battery.
While cheaper models tend to run about 10 minutes before needing to be recharged, the higher-end models can run continuously for closer to 30 minutes. Some of the best handheld vacuum cleaner models, like Dyson and Shark cordless vacuums, can run for almost an hour on a single charge.
How Many Times Can a 12 Volt Vacuum Be Charged?
All batteries will degrade over time, especially if they're only partially charged regularly. The number of times you can charge a 12-volt vacuum before it will no longer hold a charge largely depends on the quality of the battery itself. You can charge higher quality lithium-ion batteries hundreds of times before you notice a drop in capacity, while the cheaper batteries typically start to show a drop in performance after about 100 charges.
Are 12-Volt Vacuums Worth it?
If you travel a lot and a vacuum cleaner is necessary to carry along, then a 12v vacuum is a must. They might not be as powerful as standard vacuums, but the handheld design makes cleaning tighter spaces in your car very easy.
Are All 12-Volt Vacuums Handheld?
As the name suggests, handheld vacuums are generally smaller in size. They're easy to carry, store, and clean. Since they are small in size, they require low voltage to run. So it would not be wrong to say yes, all 12v vacuums are handheld.
Can 12-Volt Vacuums Be Used on Any Surface?
12v vacuums are specially designed to clean vehicles. They're low powered devices designed to clean smaller spaces. However, they can clean hard surfaces, carpeted, small and large carpeted areas, stairs, rugs, small or medium-sized floor surfaces. They will work efficiently on all of these surfaces. 
What is a Vacuum?
A vacuum cleaner is an electronic device that is used to suck up dust and dirt. It creates a vacuum with the help of an air pump and is used to clean floors and other surfaces including upholstery and draperies. The dust that a vacuum cleaner sucks is collected in a dust bag or a cyclone which can be disposed of later.
Today there are many models and sizes available on the market which vary in size and power. Some are handheld variants that are powered by batteries while some are industrial models that can vacuum thousands of liters of dust. Depending on the quality of your vac, some can clean both wet and dry messes.
How Often Should You Vacuum?
According to home experts, rugs and carpets should be vacuumed at least twice a week. However, if there are pets in the home, then it's strongly recommended that you vacuum daily to get rid of hair, dander, dirt, and smaller microscopic allergens that aren't visible to the naked eye.
Getting The Best 12v Vacuum Cleaner
A multitude of companies offer 12 volt vacuum cleaners that offer different features. You have to decide on your budget, sized vehicle, cordless/corded etc. 
For me, it's more about suction. I have owned cordless and corded vacuums, and while the cord can be annoying, you don't have to worry about recharging. 
There are many decisions to make and it could make it difficult to choose one that is just right for you. We hope that after reading the above article, you will be able to choose the best product that fits your requirements.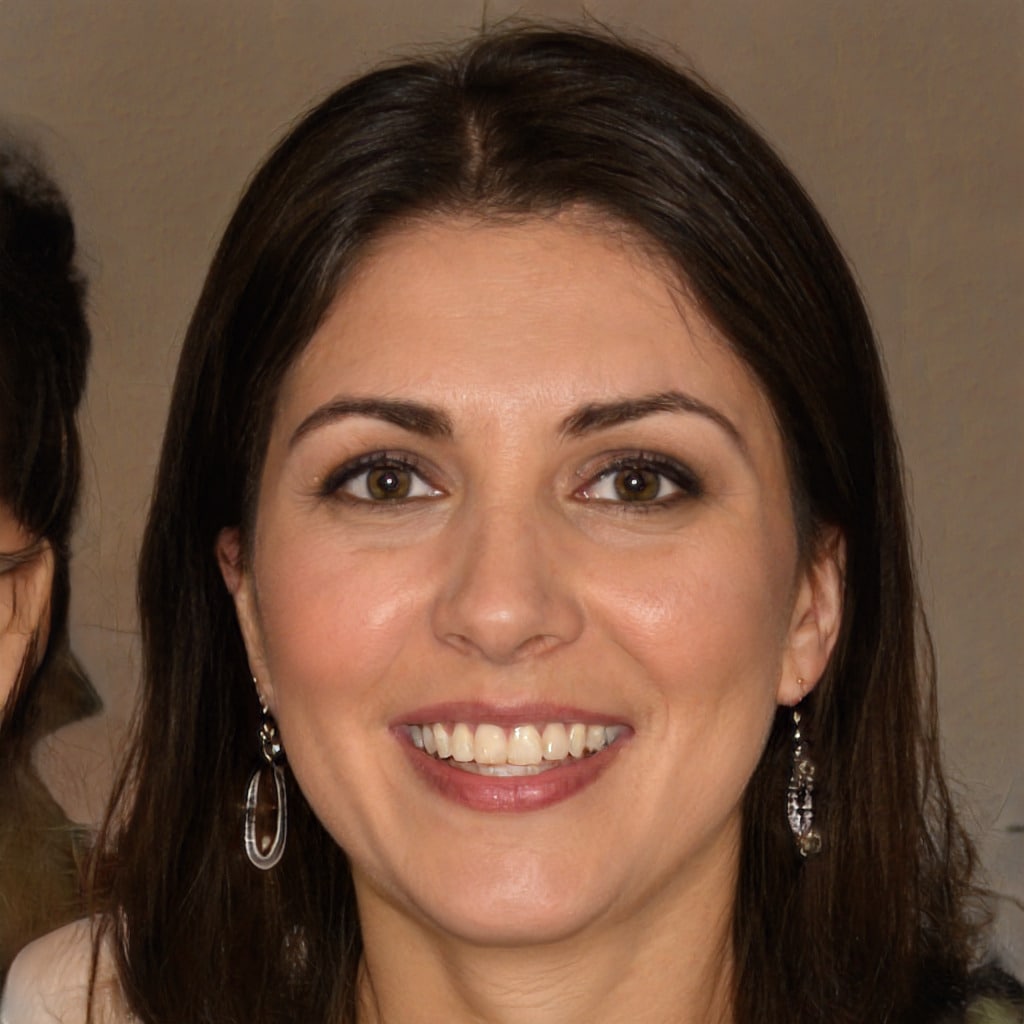 Hello, fellow wanderers! I'm Alyssia. Since 2008, my husband and I have called an RV our home, journeying through life one mile at a time. Our nomadic lifestyle has led us to over 70 countries, each with their unique tales that have shaped our own.
I share our stories and insights right here, hoping to inspire and guide you in your own adventures. Expect tips on RV living, our favorite camping spots, breathtaking hiking trails, and the joys and challenges of an ever-changing view from our window. Alongside, you'll also find practical advice on outdoorsy stuff, designed to equip you for any journey. Join us as we continue to explore the vast, beautiful world on wheels!