A 12-volt battery charger is of the most important pieces of equipment you'll be handling with your RV. Not only will it recharge a battery, but a 12v battery charger will provide a huge amount of electricity that can power your vehicle, as well as all sorts of appliances you keep in your caravan, too.
Battery maintenance is undoubtedly important, and that often means keeping your battery pack charged consistently as well, but of course they're not all made equally.
You really need to research 12v Battery Chargers before buying, but not every option is going to give you what you need to maintain a perfect charge or charge as efficiently as you need.
The 12-volt chargers below  in the review are what we believe to be the best on the market, so take a close look at each one. 
After the 12v Battery Charger review there's a buyer's guide with more information to help you in your research, such as what things you need to consider before buying one. We also look at and compare the different price entries and what you should expect from the price you're willing to pay.
There's also a step-by-step guide and video on how to use a 12v battery charger, so you'll know exactly what to do with one. Of course, there's an FAQ section where we cover all the main question we get regarding 12 volt battery chargers.
If you prefer, you can jump straight to the 12V Battery Charger Buyer's Guide by clicking the link...
Review of the Best 12-Volt Battery Chargers
As mentioned earlier, having a 12v battery charger with you is essential at all times, so you're never left stranded on a roadside. For this reason, we only recommend top models. By investing in one of the following units, you'll have peace of mind and you won't find yourself stuck on an unknown road.
Best Overall 12v Battery Charger:
 Battery Tender Plus Battery Charger
What makes the 12v Battery Tender Plus Charger the best overall is how cleverly designed and efficient it is. It can quickly charge up a battery and also keep it at the optimum voltage without causing any of the damage trickle chargers are usually known for. You can also use it to alternate between the float charging mode and full charge mode.
Of course, when buying a battery, charging time is one of the primary factors to look out for. So, if you're worried about this, know that this is a 1.25-amp charger which charges the battery quicker than a three-amp model.
Another major factor to look for when buying a 12v battery charger is safety. That too comes standard on this unit with the reverse polarity protection and spark protection features. It also comes with a reliable ten-year warranty!
For all to know, this is the plus version of the Tender battery, which makes it 50% more powerful than the previous junior model. This also means that this is much faster. This is quite important considering the increasing dependency on electronics of many modern cars. 
It's already a very efficient battery, but the manufacturer has also added numerous upgrades in both software and design to keep it ahead of competitors.
Bottom Line
To put it simply, this is a 12v battery charger you can definitely rely on. It promises excellent quality and has all the common functions anyone would need from a battery. Plus, it also has safety features necessary to keep the unit protected. Lastly, the long warranty it comes with is a sign of how high-quality it is considering its price.
Runner-up: 
Ampeak 12V Smart Battery Charger
Certainly one of the best 12-volt battery chargers available, the Ampeak Smart Battery Charger ranks as the runner-up on our list. Thanks to its fully automatic, high-frequency charging, the battery charger can be used for all types of 12V lead-acid batteries, including AGM, STD, and GEL.
Equipped with a winter charging mode, the unit is innovatively designed for safely charging batteries in cold weather conditions, ensuring perfect charging and longer battery life. It's also microprocessor-controlled, while the multi-stage charging feature further adds safety and precision. With this 12 v battery charger, you don't need to worry about short circuits, reverse polarity, over-voltage, over-charging, or overheating of the battery!
Moreover, the advanced LED display also keeps track of the charging current, battery type, charging status, voltage, and any error information. Due to its alligator clip and power cord, the model is also easy to use.
Bottom Line
The Ampeak 12V Smart Battery Charger is a durable model, ranking second on our list of top picks. Compatible with all 12V lead-acid batteries, this unit is designed with an MCU-controlled program and a winter charging mode. However, the unit's inability to charge a drained battery might prove to be a hindrance for some.
Best Solar-Powered 12V Battery Charger: 
POWOXI Solar Battery Charger
The POWOXI solar battery charger ranks as the best solar powered option on our list of top picks. It's a solid model which gets the job done, even in harsh weather. The unit also works as a trickle charger, which means it can be used for maintaining a charge over time.
Although the model is 7.5 watts, it is still unable to charge a fully drained battery quickly. A solar charge controller is not included, so it is important to monitor your charge carefully.
Thanks to its durable design and medium size, the unit is highly portable as well. However, it weighs more than two pounds, which is a bit heavy. Don't let that put you off, though, because it's easy to install and can be connected to the battery using the alligator clip.
Constructed with a highly transparent and lowly iron-tempered glass, this 12v battery charger ensures durability and is extremely resistant to wind and snow.
Bottom Line
The POWOXI Solar Battery Charger deserves a place on our list because of its durability, ease of use, and innovative design. It can also be used as a trickle charger, but the model's heavy weight might prove to be a no go for some.
Best 12v Battery Charger from Black and Decker:
Black & Decker 12V Battery Charger
Black and Decker has made a name for themselves in the market given the innovative features their products have and the efficiency they promise. This 12V battery charger from Black and Decker is no different.
It's a six-amp charger which is particularly designed for maximum efficiency, fast charging, and greater performance. What makes it one of the best from this brand is its sealed protection that protects it from being affected by corrosion, moisture, and dust.
As a result, the 12v battery charger can provide maximum efficiency at all times. The outer case is also fully sealed to keep it safe from moisture, oil, dirt, dust, or any other weather elements it may come into contact with.
The charger can detect, as well as maintain, the maximum power in the battery and since it's automatic, you won't need to monitor it at all times, nor will you have to worry about overcharging or maintaining it. Similarly, you won't have to deal with a low battery either, as it comes with a long cord that allows you to charge the battery out of the car if you want.
In terms of safety, the 12 volt battery charger comes with built-in circuit protections which provide protection against reverse polarity, short-circuiting, and overcharging. It is also ETL-certified for both safety and performance.
Bottom Line
Black and Decker understands the hassle of a dead battery, which is why it has created this completely waterproof 12v battery maintainer and charger. And, since it is fully automatic, it takes out all the guesswork of charging the batteries.
Most Portable 12v Model: 
BMK 12V 5A Smart Battery Charger
The BMK 12V Smart Battery Charger not only helps charge a battery fully but also maintains a proper storage voltage without causing any damage to the battery. Its stable performance, high reliable efficiency, and longer service life give this product an edge above the other products available.
It's capable of charging a variety of rechargeable batteries from boats, cars, and lawnmowers. This smart charger boosts battery charging, getting it back to functionality, quickly. Its four-stage smart charging modes are controlled by MCU, which helps to keep tabs on the charging process and shuts off after the battery is fully charged.
The BMK Smart Battery Charger features various safety features that include over-discharge protection, overcharging, short circuit protection, reverse polarity protection, and overheat protection. It will also stop charging automatically once the battery is fully charged.
And, it can be used as a trickle battery charger for boats, as well. And if that's not enough, the manufacturer offers considerate and timely after-sale service, lifetime quality warranty, which should eliminate all your worries.
Bottom Line
The BMK Smart 12v Battery Charger is a versatile product suitable for lawn mowers, cars, electric vehicles, motorcycles, and electric vehicles. It's lightweight, so you to take it anywhere, and if safety is your main concern the four-stage charging by the MCU controller makes it a very safe product.
Best 12V Deep Cycle Battery Charger:
Schumacher Fully Automatic Smart Battery Charger
What Recent Buyers Report
According to recent buyers, this charger has good charging speed and is not difficult to hook up. Some also report that they have found the quality of this 12v battery charger much better than their previous ones. It offers excellent value for money and is ideal for jump-starting your battery.
Why it Stands Out to Us
We're impressed with the Schumacher SC 1281 as it can charge a wide range of batteries, including AGM, deep-cycle, and standard batteries, making it the ideal option for truck and SUV owners. Its auto-voltage detection feature ensures that this charger utilizes the correct voltage when recharging the battery. As a result, there's less chance of an accident from too much voltage.   
Bottom Line
Packing a little more punch than a regular battery charger, this Schumacher battery is designed for bigger vehicles than your average car. With a 100A jump start and 30A quick boost, this charger is best for large batteries, trucks, and SUVs.  
7. NOCO Genius 12V Battery Charger
The most affordable and budget-friendly model available, the NOCO Genius 12V Battery Charger deserves a place on our list. It can be used for year-round battery maintenance of your RV, boat, lawnmower, truck, car, or any other vehicle. It can also recharge smaller capacity batteries on snowmobiles, scooters, personal watercraft, motorcycles, and Power Wheels.
The battery charger is compatible with all types of 12-volt and 6-volt lead-acid batteries, including Gel, Wet, and AGM batteries. With this product, you don't have to worry about overcharging your battery, simply plug it in and the advanced charging technology will automatically maintain and monitor your battery.
What's more, this product is equipped with reverse polarity protection and spark-proof technology, making it one of the safest chargers available today. The only downside to this product seems to be the instruction manual, which several people have complained about.
Bottom Line
The NOCO Genius 12V Battery Charger is one of the most budget-friendly models available. It's suitable for all 12-volt and 6-volt lead-acid batteries, while its spark-proof technology and optimized charge mode ensure durability and longevity. However, the instruction manual might be a bit difficult to follow for some.
Buyer's Guide
Here we go into greater detail on all things 12v Battery Chargers, such as what things you need to consider before buying one. We also look at and compare the different price entries and what you should expect from the price you're willing to pay.
There's also a step-by-step guide on how to use a 12v battery charger, and a video detailing it, so you'll be a pro by the end. Of course, there's an FAQ section where we cover all the main question we get regarding 12 volt battery chargers.
Aspects to Consider Before Buying a 12v Battery Charger
Whether you want a simple jump-starter or a full-on 12V battery charger, the following are critical to consider before buying one.
What Purpose Will You be Using the Battery For?
Before you buy a unit, ask yourself if you want to maintain the battery's charging capability or if you will be needing the battery for fast charging most of the times. If you only want to maintain the charging, it's better to go for a charger that charges with lower amperes and features active charging monitoring. 
Meanwhile, if you'll be charging car batteries quickly numerous times, you will need higher amperes. And in such cases, you'll need a jump-start function, as well.
Charging Power
You must ensure that you pick out the right amperage depending on your needs. While most 12v battery chargers are capable of charging with various ampere rates, you must take your needs into account. For instance, when maintaining the charge of the battery, you'll need five amps, while for fast charging, ten amps are recommended.
Charging Monitoring
Charging monitoring is essential to have in a 12-volt battery charger. This is particularly important if you're going to be maintaining the charge of your battery as opposed to fast charging. The charging monitoring feature helps not to damage your vehicle's battery in the long run.
Are All 12-Volt Battery Chargers The Same?
While all of the products we chose are car battery chargers, some of them are slightly more specialized in function. There are essentially three different kinds of 12V battery chargers.
Maintainer
This type doesn't recharge a completely drained out battery like a standard one. Similarly, it won't restore the batteries cells back to their former state. However, its main purpose is to keep a battery that has a little juice left in it functional and to provide some degree of cell maintenance.
Charger  
This is the standard battery charger which comes with various permutations such as different amperages or voltages. Its main purpose is to recharge a completely drained battery.
Restorer
To put it simply, the purpose of a restorer is to break down the contaminants built upon the cells, enabling the battery to hold an electric charge again consistently.
When Would I Use a 12 Volt Battery Charger? 
There are a few instances in which you would use a 12-volt battery changer. Let's take a look at two of the most common.
Restoring Depleted Batteries
As the name would suggest, a 12v battery chargers is fairly limited in its capabilities and meant to provide additional charge to a 12V battery. This functionality can often be something you use out of necessity, as the 12-volt battery under the hood of your RV may need an additional charge to drive and may entirely lack any energy.
Charging RV Batteries as a Power Source
In terms of RVs specifically, several chargers on the market will not only work to supply an even degree of power to your RV but also let you add multiple electronics to power appliances and tools. Since a wide variety of items can drain a battery faster, it's important to have your battery charging as it's in use, otherwise you'll drain the battery quite quickly.
Types of 12 Volt Battery Chargers 
There are three main types of 12-volt battery chargers. They are:
Low Current Charger
The first two types of 12 v battery chargers mainly revolve around the amount of energy they provide to a battery. The first is low current chargers, which provide a lighter charge that won't risk overheating the battery pack. These are used often for vehicles that don't need a lot of power, such as classic cars or motorcycles, as they can provide lighter power to keep them maintained when not in use for multiple months.
High Current Charger
The opposite to the low current charger is the high current charger, which provides fast charging for more intensive and immediate uses. This charger is usually the best way to repair heavily depleted batteries used frequently, like for your regular vehicle. But, you can even use them for smaller voltage machines like electric wheelchairs to provide an immediate charge that lasts a long time.
Power Supply Chargers
Perhaps the most relevant type of 12v battery charger for RVs is a power supply charger. Power supply chargers charge a 12-volt battery while also supplying power to various connected appliances from car audio systems to RV refrigerators. How much power an RV consumes is based on the other connected devices within the camper. That said, having a power supply charger is vital to maintaining the health of all your devices and the vehicle itself.
Price Points of 12 Volt Battery Chargers
When looking into buying your own 12-volt battery charger, there's a vast difference between various price points. Some may contain exactly what you need at lower costs, but there are tons of different features and benefits that come with higher prices.
Up to $50
This lower end of 12v battery charger won't have a lower capability than others but will be significantly simpler and more stripped-down version of a typical battery charger. These products, like the ADPOW Automotive Smart Charger, are your standard wall-plug chargers. They have simple lights to display when a battery is fully charged, but lack in many other features. 
$50 - $100
This price range doesn't necessarily come with different capabilities than the less expensive chargers, but it usually provides more efficiency and can be far easier to use. 
Many of these chargers, like the ATian Car Battery Charger, include special screens to accurately view the battery's charge and monitor varying charge levels. It makes the process significantly easier, even if the features at this price point aren't inherently vital to those who are experienced at maintaining 12-volt batteries.
$100+
Due to the higher amount of devices it has to maintain, this higher price range is usually where RV power source chargers are. They not only have to charge batteries but also convert the power to work with an RV's appliances. As a result, they often have fans to avoid overheating and will usually resemble computer batteries more than a typical battery charger. Nonetheless, they'll do the job safely and powerfully, and this cost is much more out of necessity than it being a premium option.
How We Chose The Above 12v Battery Chargers
Even though the market is flooded with various 12 volt battery chargers, each with excellent performance and longevity, we don't want you to settle for anything less than the best. For this purpose, we looked at the following factors when picking out units for the purpose of this review.
Portability
A small and lightweight 12v battery charger is portable and easy to use. Not only will it not take up too much space, but keeping one even in a small car won't be much of a problem.
Power
As anyone can guess, more power in a battery means you can enjoy a faster charging time, so you get to spend less time stranded on the roadside, especially at night.
Safety
Any battery charger must have certain safety features so it can protect users, as well as the battery, from bad accidents.
Perks of Having a 12-Volt Charger With You
Keeping a 12V charger in your vehicle can be quite beneficial.
You Get to Avoid Dead Batteries
Having your vehicle not start because the battery is dead is quite a common issue, particularly during the cold winter months. In fact, cold weather increases the resistance to the battery, which in turn, reduces its efficiency to be recharged with the car's alternator. Without the use of a 12v charger, the battery will only be able to charge 60-80% routinely, leaving you with a dead battery and a car which refuses to start frequently.
It is a Safe and Good Investment
A dead battery means you'll have to call roadside assistance, which isn't cheap. Plus, waiting around on an empty road missing out on an important meeting isn't fun either, especially in the winter. With a 12v battery charger at your disposal, you won't have to wait or pay someone to help get your vehicle started. Plus, having one will prolong the battery's life expectancy too, saving you from having to purchase a replacement.
Reduces Harmful Emissions and Fuel Consumption
When the battery is insufficiently charged, the alternator has to supply power for not only recharging the battery but also for running the electrical systems of the vehicle. In such cases, running the alternator demands the engine to work even harder and use additional horsepower. As a result, the fuel burns less efficiently and increases fuel consumption.
How to Use a 12V Battery Charger
Although batteries come in various sizes and models the procedure to charge them with a 12v battery charger is almost the same:
Wear gloves and cover your eyes with safety glasses.


Before connecting the battery to the charger, make sure that your charger is turned off.


Connect the positive lead from the charger, which is usually colored red to the positive battery post, marked with a '+' sign or the letter 'P.' Connect the negative lead which is typically black to the negative terminal on the battery which is marked with a '–sign or the letter 'N.'


Choose the settings on the charger according to your requirement. If you're in a hurry, you can use a fast charge, or if you want to charge overnight, you can choose a slow charge.


Plug the charger into an electrical outlet and turn on the switch.


The gauge of the battery charger will indicate the state of the charge in the battery.


Once the battery is charged, turn off the power and disengage the clamps.
If you are still unsure how to use a 12v battery charger, you can watch the following video as it explains everything quite comprehensively.  
People Also Ask - 12V Battery Charger FAQs
Batteries are essential for our everyday life, but they have a common problem that cannot be avoided – they run down and need to be charged. Typically, batteries use the same process to charge, but there might be minimal adjustments required to ensure optimal performance.
When it comes to charging batteries answers to the following FAQs will help your battery deliver excellent performance:
Can You Use a 12V Battery Charger as a Power Supply?
Essentially yes, but you likely need a battery charger that's specifically designed to be used as a power supply. Using a standard charger can often be unsafe or ineffective, providing either too much electricity to your appliances and overloading them or too little electricity to effectively power them.
What is the Output of a 12V Battery Charger?
Broadly speaking, a full battery will provide about 12.9 volts when fully charged. If it's fully depleted, it provides a much lower 11.4 volts instead. These numbers might seem like a small difference, but the change in voltage essentially means the battery can't provide enough energy to power a given vehicle or device.
How Long Does it Take to Charge a 12 Volt Battery at 10 Amps?
With most chargers at 10 amps, you should be able to charge a 12-volt battery in about four and a half hours. That said, this varies based on the type of charger you use. Ensure you read the instructions of your charger carefully to see if it is known to take a longer or shorter amount of time.
How Long Does it Take to Charge a Car Battery With a 12-Volt Charger?
The length of time that a battery needs to charge depends on how drained it is, its size, and the amperage of the charger.
A 12v battery charger with high amps takes less time to charge your battery than one with low amps. However, if you want to keep your battery level fully charged, use a low amp charger instead of a high amp one.
For example, a 40-ampere charger is an excellent option for effectively and quickly charging your battery. 
Even if your battery is completely dead, you should be able to start your car after charging for only a few minutes. On the other hand, a 4 amp charger will take almost 12 hours to charge a battery completely.
How to Read a 12-Volt Battery Charger
Once you connect your battery to the charger, you can check the battery charger's charging gauge to ascertain the amount of left in the battery. Different models may have slightly different gauges, but the information shared is relatively the same. It will show the life left in the battery and how much charge percentage a battery needs.
In most models, there's a power light that indicates power in the charger and a full charge indicator light that indicates that the battery is fully charged. The pointer in an AMP gauge shows the charge flowing from the charger to the battery.
The pointer stars in the red area, which indicates a high initial charge. As the battery charges, the rate diminishes, causing the pointer to move to the green section of the readout. When the gauge reads one or two amps, it indicates that the battery is almost full, and you can stop charging.
Can a 12-Volt Battery Charger Work on Any RV Battery?
Yes, a 12-volt battery charger can work on any RV battery.
How Many Watts Does a 12V Battery Charger Use?
A 12-volt battery charger uses 360 watts.
Getting The Best 12V Battery Charger
As you now know, not all 12v battery chargers are created equally, but getting the best one depends on your situation. Some are bigger and more powerful, but of course, you have to consider space.
Some are cheaper, and of course, cost comes into it. That said, a top of the range 12v battery charger will save you money in the long run, so in our opinion, it's best to spend that bit extra. After all, it's one of the most important parts of life on the road.
Whatever option you go with for your 12-volt battery charger, make sure you're always incredibly safe while handling it as well. These can be dangerous if tended to without care or caution, and while the right product will provide you with efficiency, safety should be just as important to your mission in finding the right way to charge your 12-volt batteries.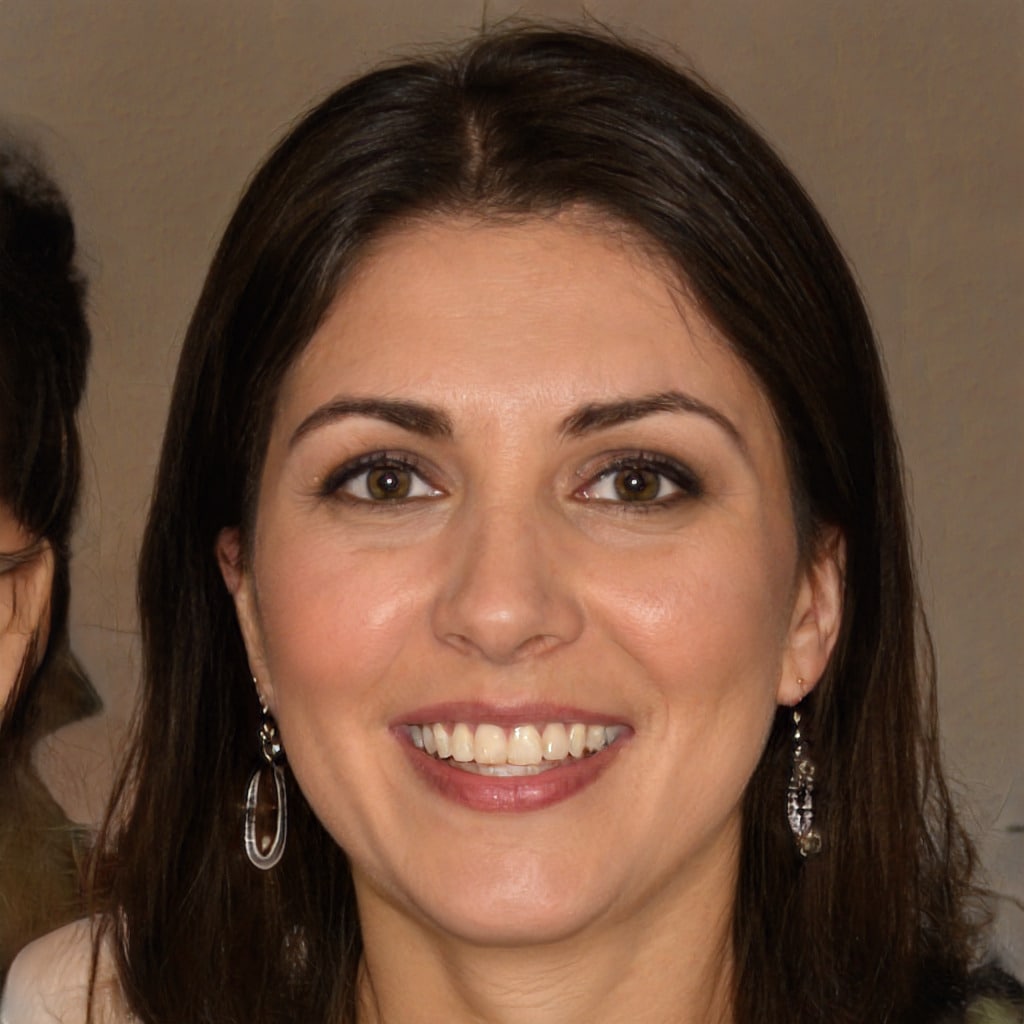 Hello, fellow wanderers! I'm Alyssia. Since 2008, my husband and I have called an RV our home, journeying through life one mile at a time. Our nomadic lifestyle has led us to over 70 countries, each with their unique tales that have shaped our own.
I share our stories and insights right here, hoping to inspire and guide you in your own adventures. Expect tips on RV living, our favorite camping spots, breathtaking hiking trails, and the joys and challenges of an ever-changing view from our window. Alongside, you'll also find practical advice on outdoorsy stuff, designed to equip you for any journey. Join us as we continue to explore the vast, beautiful world on wheels!