The Best Replacement Flooring for an RV
Looking for the best RV flooring? Any owner knows that the flooring and seating surfaces are usually the most worn out parts of an RV, and replacing it from time to time is essential.
And whether it's laminate, carpet, tiles, or vinyl flooring for RV floors, it really makes a difference to the interior of your RV or caravan.
Getting the best replacement flooring can be a difficult decision, and with it being expensive, you really need to make sure you get it right. 
In this review we've covered what we think are the best types of RV flooring. From carpet to vinyl flooring for RVs, and from tiles to laminate, we've covered it all. Of course, your favorite color or pattern might differ, but each review has a variety of choices, so you'd be able to get that design in your favorite color or pattern.
After the review, we've included a buyer's guide where we discuss RV flooring in more general. We discuss the benefits of replacing your old flooring, and how it should impact the interior environment. We do comparison overviews of the different types of flooring, so you can be sure which is the most suitable for the area you wish to replace.
We've also added a couple of 'How To' guides and videos on installing some RV vinyl flooring, and also installing some in an RV with slide outs. You can skip straight to the RV Flooring Buyer's Guide by clicking the link.
Review of the Best Replacement Flooring for RVs
As mentioned above, choosing the right replacement RV material is often a difficult choice. Following are the detailed reviews of some of the best RV flooring options available to help you make the correct decision.
Best Overall RV Flooring: 
RV Trailer Diamond Plate Pattern Flooring
A highly durable and resistant RV flooring material, this rubber tile is one of the best available options if you don't care for appearances and are instead looking for something tough, reliable and useful.

The diamond pattern not only gives your RV a fresh, decent look but also adds another layer of grip, allowing you to walk freely and safely in the RV, even when it is moving. This non-skid feature ensures that you don't fall or slip, even when the floor is wet.

One of the strongest materials available on the market, the 0.105-inch thickness and rubber construction of these tiles ensure that they last for years. This flooring material is also highly resistant to sunlight, cold, heat, and even several chemicals.

The diamond plate pattern is extremely easy to clean as well. Lastly, adding the 8-feet size makes it one of the best options available, suitable for any RV with the proper cuts.

Bottom Line

The RV trailer diamond plate flooring is one of the best replacement flooring materials available in the market. The material is durable, strong, reliable, and highly resistant to natural elements. However, the appearance and design might not appeal to all.
RV Vinyl RV Flooring for The Living Area
 Achim Home Furnishing Tivoli II Peel 'N' Stick Vinyl Floor
The Achim Home Furnishing Tivoli II Peel 'N' Stick Vinyl Floor is a flooring material which only needs to be peeled and stuck to a dry and flat surface.

With an appearance similar to real wood, the material can be used in any section of the RV. The easy installation also allows you to stick the material on the existing floor, without removing any flooring material.

The RV vinyl flooring is also easy to clean, and waterproof, making it ideal for the kitchen, bathroom, but such. a nice finish is nice throughout any interior, so it's nice for the living areas, too.

The material is highly durable and comfortable to walk on as well. The adhesive on the planks is also strong and holds it in place. Allin all this is a really tough, aesthetically pleasing, vinyl flooring for RV interiors.

Bottom Line

The Tivoli II Peel 'N' Stick vinyl floor is a durable and comfortable material which can be easily cleaned and installed. However, the weak adhesive might not hold the planks in place for a long time.
Best RV Flooring for the Money:
Indoor/Outdoor Carpet with Rubber Marine Backing
This replacement flooring material can be used in any section of the RV. Designed with polyester fibers, the carpet with rubber marine backing is extremely resistant to stains and mold.

Designed with a solid, neutral pattern, the carpet has a pile height of 1/4 in and is easy to clean as well. The carpet is also UV protected and will give your RV a new and fresh look that will last many years.

Although the Indoor/Outdoor Carpet with Rubber Marine Backing is affordable, it is only available in a relatively small 6x10ft. size. Consequently, you might have to use several carpets to cover the entire RV.

Bottom Line

The Indoor/Outdoor Carpet with marine backing is one of the most affordable and beautiful flooring materials available. Designed with UV protection, the carpet is extremely resistant and easy to clean. However, you might need to purchase several bundles if you're replacing the entire RV.
Best Wood Flooring for RV:
Virginia Mill Works Burnished Acacia
Acacia wood flooring is one of the most beautiful and affordable options available today. Due to its stunning color variation and beautiful rustic appeal, this RV flooring is becoming increasingly popular.

The Virginia Mill Works Burnished Acacia is a hard material that reduces the effects of wear and tear, making the flooring extremely durable. There are also fewer chances of dents and scratches, making it an ideal choice if you have children or pets.

The wood floor is also less susceptible to swelling and warping. Pet hair, dander, dust, and dirt cannot get trapped, making it easier to clean. It is also waterproof and mold-resistant, making it extremely reliable. However, it is slightly difficult to install

Bottom Line

The Virginia Mill Works Burnished Acacia is a beautiful, sturdy, and reliable material for RV flooring. Its scratch and mildew-resistant features ensure it lasts long. However, you might have to use professional installation services.
Best RV Vinyl Flooring: 
RecPro RV Coin Nickel Pattern Trailer Flooring 
Our best RV vinyl flooring is really good for many areas of an RV, including the kitchen and bathroom areas, a toy-hauler, trailer, garage, or any area that need an attractive no-slip surface.
This RV vinyl flooring is cross-functional and can be applied to steps, ramps, sills and any other surface where you need a non-skid surface.
Of all our RV flooring picks, this is the most durable, and is designed to take a pounding, making it great for anyone who wants something that isn't going to give way after a few months,
The durable characteristic of the TPO membrane ensures the RV Flooring is resistant to the effects of wear and tear, making it tear-proof and peel-proof. It truly a flooring that will last you, likely longer than your RV
The only downside for us is the pattern. While we like it, it's not aesthetically pleasing for a living area. That said, if you want something as tough as anything for your wetor work areas, this is up there with the best RV flooring materials.

Bottom Line

The RecPro RV Coin pattern flooring is one of the best options available today. The vinyl flooring is extremely reliable, durable, sturdy, and easy to install. It's made from high-quality industrial rubber and is resistant to cold, heat, UV rays and most chemicals, making it perfect for use in settings such as bathrooms, kitchens, garages, gyms etc.
Best Linoleum Flooring:
Forbo Marmoleum Real Sheet
The Forbo Marmoleum real sheet RV flooring features excellent durability, easy cleaning and maintenance, and stunning floor designs, thus making them the best linoleum flooring for your RV. It is manufactured with 97% natural raw materials and contains no mineral oil, plastics, or phthalates. They are made from 43% recycled content, thus making them environmentally friendly.

The primary raw materials used in the production of Marmoleum flooring are jute linseed oil and wood flour, which is why they are suitable to be installed around people with asthmatic allergies or similar disorders. Moreover, this is anti-static, which makes it easier to keep it dust-free

Bottom Line

If you are looking for a linoleum floor covering that is high quality, durable, sustainable, has an innovative design, then the Forbo Marmoleum is the best choice for your RV. It is available in more than 300 colors and designs ranging from concrete to linear to marbled, thus giving you a choice to install the one that you like best.
Best Laminate Flooring:
 Dream Home 7mm Ebb Tide Oak
Dream Home 7mm Ebb Tide Oak is one of the best laminate flooring options available for RVs. It is designed to mimic the texture, color, and grain of real hardwood.

Laminate flooring is also very easy to install, clean, and maintain. Remarkably similar to real hardwood, the Dream Home Ebb Side Oak is also extremely resistant to scratches, staining, wear, and fading.

This is sturdy and durable as well and is able to withstand kids, pets, and heavy foot traffic. Designed with a synthetic resin, it is able to prevent water damage and other common problems, making it both durable and reliable.

This laminate flooring has an easy installation process, and with the right tools, pretty much anyone can do it.

Bottom Line

The Dream Home 7mm Ebb Tide Oak is one of the most budget-friendly choices available today. Its similarity to real hardwood will give your RV a beautiful look, while its resistance and durability will ensure it lasts long. However, the flooring might start to scratch and bubble only after extended of use.
 CO-Z Vinyl Floor Planks
What Recent Buyers Report

They're very easy to install and clean. The price is well worth the quality and durability of the product. They can make a huge difference in your living space and make it more beautiful. It can be installed on pretty much any floor with the easy peel and stick method.

Why it Stands Out to Us

This RV flooring uses premium-quality material that is waterproof, mold-resistant, wear-resistant, and fire-resistant. So you can install it in any room, whether it's your washroom or kitchen.

It is very easy to install; you just have to peel from the back, stick it, and wait three minutes. Since they are non-flammable and non-slippery, they are very easy to maintain and clean as well.

This environmentally friendly product has no Formaldehyde, making it safe for children as well.

Bottom Line

Overall, this Flooring for RV interior has four different color and pattern options that all maintain the same level of quality and durability. Along with a good design to lift your place up, you get the safety and easy maintenance, and it can stand up to any competitor with its two mm thickness.
Best Tile Flooring:
SomerTile Barcelona Decor Montjuic Floor and Wall Tiles
OK, so not everyone wants tile flooring in their RV. They're harder to install, more costly and they weigh more. That said, tiles make for a very durable flooring and give a feel like you simply can't get from other flooring materials.
If you fancy going all mediterranean and making your RV look like a rustic villa, these SomerTile Barcelona Decor floor and wall tiles are perfect and so nice.
They feature a worn cement appearance, with floral motifs in faded pastel shades of light blue, beige and brown set on a textured antique white base glaze. And with realistic imitations of scuffs and spots, this flooring will have your setting looking like an old rustic, Spanish cottage. 
The tiles are impervious, frost-resistant and boast durable features that make it the ideal choice for kitchens, bathrooms, showers, entryways and even outdoor patios.

Bottom Line

Tiles are a great choice for your RV as they are durable and add value to your RV. If you are looking to make a statement, then use the SomerTile Band turn your RV into a rustic Spanish villa.
Buyer's Guide
Here we look at RV flooring in more general, and discuss the different types of replacement flooring and the impact it should have on the interior setting of your RV. We do comparison overviews of laminate vs vinyl flooring for RV interiors, and compare other floorings, so you can be sure which is most suitable for yours.
There's a couple of guides and videos on How to Install Laminate Flooring in an RV With Slide Outs, and one on How to Install Vinyl Flooring. Neither is as difficult as it may seem, so you should be able to save some money on insatllation if you follow them correctly.
RV Replacement Flooring 101
Nowadays, there are several material options available. The three most popular RV flooring materials include laminate, carpet, and vinyl.
Laminate Flooring
One of the most popular hardwood floorings, laminate is suitable for those who require a strong, resilient material. The material is able to withstand immense pressure but still maintains its aesthetic quality.
Carpet
Carpet is more suitable for those owners who want their RV to feel more like a home. Replacing the carpet gives your RV a fresh, new look and also gets rid of any old pet odors.
Vinyl
Vinyl plank flooring is an easy to install and affordable option. This material is waterproof, making it ideal for sections in your RV which come in contact with a lot of moisture or water.
What You Can Expect After Replacing the RV's Floors
Choosing the right quality material is important and can have several benefits:
Resistance to Cold, Chemicals, and Heat
Over time, exposure to the elements and/or corrosive substances can cause serious damage to the floor of your RV. Replacing your RV's floors with the right material can make them highly resistant to sunlight, cold, heat, and chemicals. 
Scratch-Resistant, Tear-Proof, and Peel-Proof
Selecting the right flooring material can also help reduce the effects of wear and tear, making your RV peel-proof and tear-proof. If installed properly, the right flooring material can also give the RV a beautiful, sleek, modern finish.
Laminate vs. Vinyl Flooring - Comparison Overview
Laminate and Vinyl are both alternatives to the expensive hardwood flooring. They serve the same purpose, but there are many differences as well.
To help decide which one is the right choice for you, let's compare the two.
Material
The main difference between these two floorings is that laminate uses 99% wood, whereas vinyl is made of 100% plastic. 
Durability
Premium-quality vinyl is harder and more durable than laminate flooring. Laminate can also be bought in high quality, but you might have to spend extra. It depends on the kind of wood and construction process
Price
The price range of both these floorings is not too different. It depends on the manufacturer and quality of the product, but overall there is not a huge difference.
Vinyl vs. Laminate Flooring Pros and Cons
If you still can't decide the right option for you, take a quick overview of each option's pros and cons.
Vinyl Pros 
Can be installed on just about any floor (cement, granite, etc.)
Quick and easy installation (peel and stick)
Moisture-resistant and easy to maintain
Budget-friendly
Vinyl Cons
Difficult to remove and sticks everywhere
Not environmentally friendly/non-biodegradable
Laminate Pros
Highly durable when made with good-quality material
Scratch and moisture resistant
Has a low cost
Laminate Cons
Not the most visually appealing
Vinyl vs. Laminate Flooring With Pets
Homes that have pets and children need flooring that can cope with constant slipping and accidents.
Both vinyl and laminate flooring are moisture, scratch, and tear-resistant. But for this purpose, vinyl is actually the better choice. Since laminate is not completely waterproof, constant spilling can damage the floor. For pets, premium-quality vinyl is the most recommended option. It requires the least effort and maintenance.
Laminate Flooring Installation Tips, Tricks, and Hacks for Success
Installing laminate flooring is pretty similar to installing the flooring. Here are some things you can do to make the process easier, and the end results beautiful.
Installing Underlayment
If you are installing underlayment, ensure that it is perpendicular to the laminate flooring. This way, you will not hear cracks while walking on it.
Level Floor
Make sure the floor is level before installing anything. If not, then make it level by underlayment. For clean edges, use a laminate shear to make cuts instead of normal cutters. You will get a straight line without any hassle.
Straight Lines
Make a reference line of the planks that you will use for further rows. Use that row to see how far the last plank width will go so that you know where you have to cut.
Aspects to Consider Before Buying RV Flooring
With so many material options available, it is often difficult to select the flooring that will perfectly suit your needs. Some aspects you should consider before buying a replacement flooring include:
Amount of Use
If you plan to use your RV frequently, it is advisable to select a more durable and sturdy material. If you want a long-lasting and high-quality option and are not concerned about the price, then solid hardwood flooring might be the perfect pick for you.
How Long You Plan on Using the RV
If you do not plan on keeping the RV for a long time, and want a stylish and sleeker look, then vinyl or laminate might be the best option for you. However, if you do plan on keeping the RV for a long time, make sure you choose a material which is durable, resilient, and easy to maintain.
The Conditions You Travel In
If you are traveling in the RV with kids or pets, then it is better to choose a material which is scratch and stain-resistant and is easy to clean. A material which can withstand heavy foot traffic will be ideal as well.
How to Install Vinyl Plank Flooring in an RV
Installing vinyl flooring is not too difficult, but when you are doing it in a small space, you need to be careful about how you cut it. If you cut too much, it will be a mess, and there should also be no bumps. For proper steps, follow these instructions.
Gather a tape measure, utility knife, straight edge measure, abrasive pad, mop, and a cleaning solution.


Remove any furniture and extra material from the room.


Clean away any debris and use a cleaning solution for thorough cleaning.


You can use an abrasive pad and scraper to get rid of any sticky material.


Peel off the paper from the back and make an accurate straight line.


Press it down and add the other one.


If there are any obstacles, measure them and mark the planks where you need to cut them.


Then cut and install them like before.


Take your time and be precise.
For more information on how to install vinyl plank flooring, watch the video below.
How to Install Laminate Flooring in an RV With Slide Outs 
 When it comes to installing flooring in slide outs, there are various things you have to keep in mind, like the following.
There are going to be bumps and elevations, so you need to make sure your flooring is on completely flat ground.


You can use an underlayment to cover a bump or uneven surface and make it flat.


If your slide-out is a bit raised than the rest of the unit, you should cover that by overhanging the flooring a little.


For that, first, measure the slide-out from edge to edge.


It should be just enough that it doesn't bend.


If your slide-out has a gap through which you can look below, you can add an outside corner molding to cover it and coat it with the same color as the flooring, so it blends in.
For more details and tips on how to install laminate flooring, have a look at this video!.
Conclusion
Choosing the right replacement RV flooring is often a challenging task due to the vast options available. Each of the materials mentioned above has its own features and benefits; hence it is difficult to choose the best one. However, with our selections of the best replacement flooring materials, you can ensure that you invest in the right product!
People Also Ask
If you want more tips about how to install these floorings in RVs, read the following frequently asked questions. 
What is the Best Type of Flooring for an RV?
Vinyl flooring is the most popular, cost-effective, and durable option, not just for RVs but also for houses. It is waterproof, can withstand high temperatures, and is easy to install. 
How Much Does it Cost to Replace Your RV Floor?
Depending on how big your RV is, how much work it needs, and what type of flooring you are adding, the price varies a lot. You can spend as little as $600 or as high as $6000.
How Do You Clean Vinyl Plank Flooring?
Use your regular cleaning solution, but instead of a string mop, use a microfiber mop so no water is left on the floor as it can cause damage. Make sure not to use any bleach, ammonia, or corrosive chemicals on it. But you can use isopropyl alcohol for stains.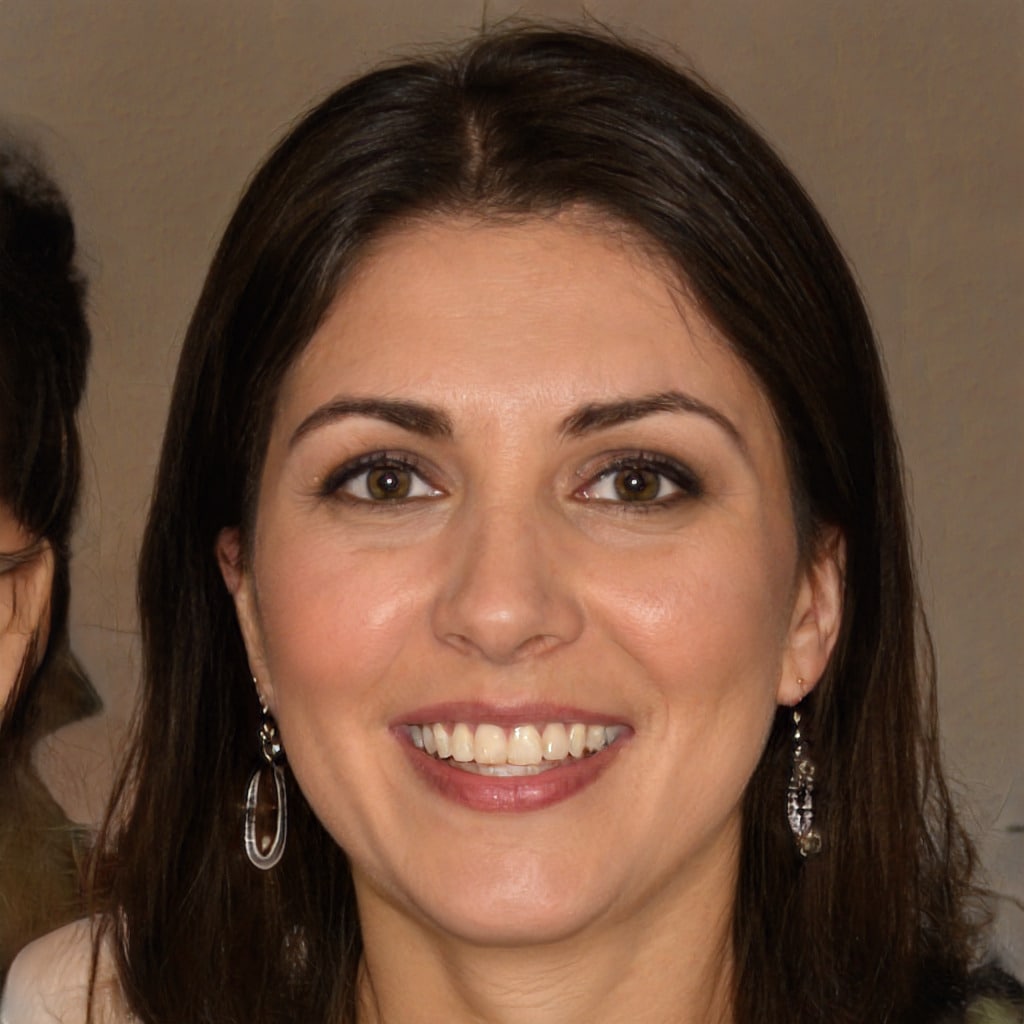 Hello, fellow wanderers! I'm Alyssia. Since 2008, my husband and I have called an RV our home, journeying through life one mile at a time. Our nomadic lifestyle has led us to over 70 countries, each with their unique tales that have shaped our own.
I share our stories and insights right here, hoping to inspire and guide you in your own adventures. Expect tips on RV living, our favorite camping spots, breathtaking hiking trails, and the joys and challenges of an ever-changing view from our window. Alongside, you'll also find practical advice on outdoorsy stuff, designed to equip you for any journey. Join us as we continue to explore the vast, beautiful world on wheels!