The Best RV Inverters
An RV inverter is one of those pieces of equipment that's necessary but you hope you don't ever need one. And that's why you should have one!
If you've been out for regular camping trips, then you know that having access to back up power is essential. Whether you're using your RV for weekend getaways or cross-country road trips, you need to make sure you have the power you need to keep your trip going. That's where an RV inverter comes in handy!
If you're ever in a situation and lose power from all of your appliances, a spare inverter can help restore power. Simply connect it to your RV battery, which can be done via your dashboard depending on the size.
There are a plethora of RV inverters on the market now, and of course, they're not created equally. This can be quite daunting at first, especially if you don't understand the jargon.
In this review, we'll take a look at some of the best RV inverters on the market and help you you discover the top ones for your RV.
After the review, there's a buyer's guide where we look closer at what an RV inverter is. We also discuss what aspects to consider before buying an inverter for your RV, the different types of inverters, and how to install an inverter in an RV.
And of course, if there are any unanswered questions remaining, I'm sure we answer it in our RV inverter FAQ section that concludes the review. If you prefer, you can jump straight to the RV Inverters Buyer's Guide by clicking the link...
Review of the Best RV Inverters
Best Overall RV Inverter:
GIANDEL 2000W
This is the best RV inverter currently on the market. It has 2000 Watt continuous power capability and can reach 4000 Watts of sheer surge power. It also has two alternate current power outlets with one quality USB port for your mobile devices. The remote control feature allows you to turn the inverter on/off with ease from almost anywhere within your RV.
To prevent any overheating and shortages, it has an integrated cooling fan. The soft start technology, input, and output design allow for great safety features that protect against multiple hazards such as over-voltage, overload, over-current, under-voltage.
The manufacturers offer a nice 18-month warranty just in case the durable aluminum casing doesn't protect against any accidents.
Bottom Line
This RV inverter offers the best features currently on the market, the multiple safety features make this safe to use in any environment. This model produces up to 4000 Watts which can power anything from a microwave to a radiator. The remote control function is something rare and unique to only a few models out there.
The only downsides to using this product are that it doesn't have as many power outlets as other RV inverters. The use of a modified sine wave also indicates it might not be as efficient as a regular sine wave inverter. The product description they provide states that it runs with 90% efficiency.
Best Pure Sine Wave Inverter for RV:
Samlex America
This model provides you with a durable and efficient energy source. It can produce a startup surge of 4000 Watts, with a continuous supply of 2000 Watts. This device can power all appliances including TV's, refrigerators and air conditioners. The industrial grade materials used to build such a device means that it can last long distances and still be operational.
The RV inverter can operate temperatures between 32 and 104 degrees Fahrenheit. It also boasts a high-voltage shutdown of 16.5V, which protects from other situations such as input low voltage, for over temperature, for overload, and for short circuit.
Bottom Line
This device is one of the best pure sine wave inverters on the market today. The sturdiness walks hand in hand with the efficiency it provides. It can power most devices with up to 2000 Watts. Not only that, but it's resistant to extreme cold, and hot temperatures with many more protections built in that can help it survive events like power surges and low voltage input.
The only real negatives that can be said of this product is that its rather heavy and is far more costly than modified sine wave inverters, but this is due to its sheer efficiency. If you want to live in proper comfort and luxury, this is the one to go with.
Best 2000 Watt Inverter for RV:
BESTEK 2000W Power Inverter
Wracking in at 2000 Watts of continuous power and 4600 Watts of startup surge. This option is ready to help you power your appliances in any situation. It boasts multiple safety systems, sporting features such as an audible overload alarm with LED light, a high-speed cooling fan, a soft-start, surge protection, input & output isolated system.
The inverter is excellent for any RV owner, built from durable and sturdy materials that can take a few hits or accidental drops. It also comes with two battery clips. Three appliance outlets are exactly what you want, because the more sockets, the better.
An 18-month warranty is on every option with 24/7 customer support for any questions or complaints, which is always nice. 
Bottom Line
This 2000 Watt inverter can power your deep freezer, microwave, and other household appliances. The great thing about this product is that you can operate three appliances at a time. And if any problems arise, you can call the 24-hour, 7 day a week customer support helpline.
This RV inverter offers plenty of protection from events such as power surges or even the occasional overheating with its built-in high-performance fanning system. The downside to this one is that it doesn't bring the best out in your appliances with the modified sine wave technology.
Best 3000 Watt RV Inverter:
soyond 3000W Power Inverter for RV
The 3000 Watt high powered Inverter can provide power for two power outlets, one putting out 110V and the other 120V. The peak power is 6000 Watts which is enough for any electrical appliance, and it can easily power your refrigerator, TV, freezer, or any game console. It can also protect from nature's elements, meaning it's great during storms if the power is cut off in your RV somehow. 
It has many protections and safety features including over voltage, low voltage, overload, short circuit, overheat, and has an LED light indicating the product's working status. The device also comes with 2.6 ft. long battery cables, a step by step user manual and an 18-month warranty.
Bottom Line
Boasting a peak performance of 6000 Watts with a constant flow of 3000 Watts, this high powered device can provide electricity for the largest of appliances in your RV. This model is also weatherproof and can survive a real beating from mother nature whether that be extreme cold or heat. It's also capable of protecting itself from power surges, offering a full range of protection against any situation.
The 18-month warranty is a great addition for any RV owner. The only downside for this device is that despite the sheer power produced, it only has two sockets, so owners will need to choose between the most necessary appliances.
Best Solar Power Inverter for RV:
WindyNation 200 Watt Solar Panel Kit with 1500W
This unit can power most household appliances like air conditioners, TV's, game consoles, and microwaves with its 3000 Watt power capabilities. It would be our Best RV Inverter pick, but it's costly. That said, if you don't mind paying for quality, you're getting a very good product.
The RV inverter uses sine wave which makes it efficient and reliable to any sensitive electronics you use. A useful feature of this device is the LED screen that allows you to keep track of everything that's happening regarding your machine and the appliances.
The several protections it has built in are useful to combat common problems faced by these units such as overheating, power surges and so on. The most noticeable feature and probably the reason why most people buy this product is the solar charging panels, which can churn out 800 Watts per hour. This device also holds three separate power outlets and a hardwired terminal.
Bottom Line
One of the best features about this are the three power outlets and hardwired terminal. These allow you to power up to four appliances from this product is a godsend for anyone that needs multiple products on at the same time. The unit can spew out power of up to 3000 Watts meaning it can operate many household appliances without interruption, the 800 Watt per hour solar panel ensures this.
The pure sine wave technology allows for efficiency and reliability, unlike other choices that use different methods. The only downside to buying this product is that it costs far more than any modified sine wave Inverter because of its high efficiency and effectiveness.
Best Magnum RV Inverter:
Magnum MS2012 2000W Inverter
This pure sine wave inverter can power almost any appliance in your RV. Manufactured by one of the best brands out for RVs, this particular model is the best of their range. Providing up to 2000 Watts with a built-in 100 amp per hour battery charger, this device will help you out in any situation.
This device comes in three models including, 2000, 2800 and 4000. You can install it in four easy steps that are explained to you via an included guide. The inverter is a converter too, so you can easily replace both your traditional inverter and converter with this.
Bottom Line
This product is both the inverter and converter in one unit, meaning it can replace your older, separate products. When buying, you have the option to purchase units with different specs between 2000 Watts, 2800 Watts and 4000 Watts. The pure sine wave is also a huge benefit and adds to the product's efficiency.
The downsides to this product are that it's often hard to find any specifications regarding the device before buying.  And just like every sine wave product, it comes with a price, which is always more than any other Inverters.
Last but not least, this product would do so much better if it came with the remote. A complaint from other customers is that particular settings doesn't work well unless they've been altered via the remote, which you have to purchase separately depending on the model. Not good!
Best Tripp Lite RV Inverter Charger:
Tripp Lite 1500W Power Inverter (Pinv1500)
What Recent Buyers Report
This medium-duty power inverter has generated a loyal following among recent buyers due to its excellent performance. It's compact and lightweight and can charge various electronics, including camping accessories, low-power lights, laptops, power tools, etc. 
It is designed with durable, high-quality materials and mounting brackets, which are an added convenience. And, its premium safety features ensure that all the connected electronics are protected, making it a real favorite among recent buyers. 
Why it Stands Out to Us
The efficient performance, durable construction, safety features - this inverter is integrated with many features that make it one of the best units available. It converts 12V power from the battery into usable and reliable AC power to recharge all RV equipment. 
The best thing about it, which we particularly appreciate, is that it is a completely safe product. It sounds an alarm in case of excessively low or high voltage conditions. On top of this, two load-controlled fans automatically cool the unit when the internal temperature exceeds a certain level.
Bottom Line
The Tripp Lite inverter is the ideal power solution for RV owners as it allows you to charge all their electronic equipment from laptops to mobile phones wherever you are. It's constructed with reinforced aluminum housing that allows it to withstand lots of outdoor use and travel. And, a two-year limited warranty adds to customer convenience. Not bad at all!
Best RV Inverter Charger:
CTEK (56-864) MUS4.3 12 Volt Battery Charger
This RV inverter charger is one of the best currently on the market. It's capable of restoring any battery to full charge once hooked up, helping you get the best out of both your battery and inverter. The charger has excellent protection against water, dust, and most any element you can throw at it.
It also offers plenty of other protection from things such as sparks, short-circuiting, and reverse polarity, making it incredibly safe for any electronic. This little gadget is mainly used for emergencies, and it can withstand freezing temperatures of -4 and heat waves of up to 122 degrees Fahrenheit.
Bottom Line
This RV inverter charger is a handy product that can help in emergency situations, it can fully restore battery life and will help it survive longer. The various protections make this a reasonably safe product to use in certain environments, as well as being resilient against any accidental spills and dust build up.
The downsides to this are that, although it helps improve long-term battery life, it does take a while to charge the battery back to life. While the product does provide protection against the elements, there isn't a built-in fan like other products similar to it which creates the possibility of overheating.
Best RV Inverter Generator:
Champion 3500-Watt RV Portable Generator
This 3.4-gallon generator is great for those unexpected moments of power loss. It doesn't rely on your RV battery but instead relies on gasoline to be able to churn out the 3500 Watts your appliances need. It can survive for up to 12 hours on a full tank of gas.
The Volt Guard protection technology allows you ease of mind knowing your appliances are surge-proof. A great feature of this inverter generator is the remote control function that can work from 80ft away and the electric startup function.
With three outlet options, it can run up to three appliances at a time and support those larger electronic motor products like air conditioners, with a 4000V startup surge.
Bottom Line
This modern portable inverter generator is an excellent alternative to the traditional options, and it can operate for up to 12 hours on a full tank of gasoline. The electric startup is a great feature to make the 4000V startup surge even more effective for those electrical appliances. And for safety, whenever you experience a power surge, this generator has you covered with its volt-guard protection technology.
The downsides to this generator are that it relies on gasoline which can cost you even more money when there are cheaper and more effective alternatives out there. And as with most generators it does produce some noise. The three outlets are great, but there are more options with more outlets built-in. 
Best RV Inverter Transfer Switch:
Arnberg Generator Transfer Switch 2 circuit
This transfer switch gives you the ability to use smaller generators to power your gas furnace in an emergency. Keeping your family warm in these situations has never been easier, if you can operate a generator you'll be able to use this product.
An easy step by step guide with only five wires to connect on to your RV breaker panel and can work with any generator or inverter battery pack. The product provides you with two 15 amp power outlets that will allow you to keep things in your fridge or freezer fresh as can be until you fix your power problem.
Bottom Line
You could experience an emergency at any time with your power cutting out. All you need to do is hook this device up to your generator or inverter battery, and you're on your way to recovery. With this product, you will receive an easy step by step guide on how to set it up, with only five wires, it's already easy as can be.
The downsides to this product are that it only holds two power outlets which means you'll be limited to what you want to power up. And it can't exceed more than 15 amps which limits it to certain devices.
Best 1500 Watt Inverter for RV:
ENERGIZER 1500 Watt 12V Power Inverter
This really is the best 1500 Watt Inverter on the market. With 1500 Watts of continuous power and a 3000 Watt startup surge, this model has everything you need. The modified sine wave device can turn that 12V DC into 120V AC power.
It supplies you with two USB ports and two appliance outlets, giving you plenty of space to charge both your mobile devices and medium-sized appliances like microwaves and gaming consoles. With this, you can expect plenty of protection including overload, temperature, and short circuit.
The helpful LCD screen shows you the input voltage and output wattage, as well as the battery level. And this unit also includes two 3 ft. gauge battery cables.
Bottom Line
This 1500W inverter allows you to keep track of the input and output power along with the energy still left in your battery with a simple LCD screen.
It gives you the option of four outlets with two of them being USB ports. That said, the USB ports are a slight disadvantage, as it would be better to have an extra socket to run more appliances.
Another downside, the safety features aren't nearly as much as others on the market. And as with all modified sine wave inverters, efficiency isn't as good as other models. These disadvantages don't mean it's a failure, and it's definitely the best 1500 Watt RV inverter. 
Buyer's Guide
Now for the buyer's guide. here we look closer at what an RV inverter is, and discuss what aspects to consider before buying an inverter for your RV, the different types of inverters, etc.
We look at the different types of inverters, and offer our expertise on what is best for each scenario. There's also step-by-step guides on how to install an inverter in an RV, and how to wire one up.
And of course, if there are any unanswered questions remaining, I'm sure we answer it in our RV inverter FAQ section that concludes the review.
What is an RV Inverter?
An RV inverter is an electronic module that converts DC power to AC power. With this hugely convenient device, you can power appliances that need 12V AC shore power or items that would normally need a generator or a power outlet. 
Both AC and DC create a current's a flow of electrons. DC, or Direct Current to give it its Sunday name, essentially flows in one direction. It comes from a solar panel or a battery and has a constant flow of 12V. AC, or Alternating Current, refers to the current that you get from shore power or a generator. And as the full name suggests Alternating Current (AC) changes direction, and is usually around 120V.
Some appliances are designed to run off DC. This typically includes those items that require a low voltage, such as the water pump, vent fans in the kitchen and bathroom, and smoke detectors. Electronics that run off AC include items that need a higher voltage, such as an air conditioner, microwave, refrigerator, or TV. 
If your RV isn't fitted with an inverter, you'll need a power generator or shore power to charge laptops and phones, use various appliances, and to watch TV. But of course, if your RV doesn't come with an inverter, you can easily buy one. The important thing is that if you are planning on boondocking, you'll need a good-quality inverter to power the various appliances on your RV that need AC power. 
Aspects to Consider When Buying an RV Inverter
There are a few aspects to keep in mind when searching for an inverter for your RV, such as the watts it can release, power rating, voltage input, and output, as well as the energy efficiency. Let's take a closer look...
Watts
This part is essential in deciding what size inverter you'll need for your RV. It has to meet surge power, and usual power requirements as many appliances within your RV can only work with a high surge power. This surge power is the maximum level in which the inverter operates. The usual power is just the amount that will be provided continuously to your appliances after the surge is over.
Power Rating
You can find inverters that provide power between 50 watts and 50,000 watts. Most RV owners won't need more than 11,000 watts for their appliances.
Input & Output Voltage
Understanding your RV's capabilities is another way to find the perfect choice. This means knowing the input and output voltage. For example, if you have a 12V battery, you will be able to buy a 120V inverter.
Energy Efficiency
Energy efficiency can save you a lot of time, effort ,and money, but only when you find the right product. You should always find the most efficient inverter which can still provide the right amount of power to your appliances.
Types of RV Inverters
You should understand the different types of RV inverters as different options can provide a whole host of advantages and disadvantages. Let's take a closer look.
Sine Wave
One of the most common choices out of any type of inverter. This unit generates power by rotating air conditioning machinery. It is compatible with most appliances which makes it the number one choice for RV owners. Devices running on this power will work to their maximum capabilities unlike those using a modified sine wave. The only downside to these is that they're more expensive.
Modified Sine Wave
This option can work effectively with most household appliances. However, this option consumes more energy from your battery and reduces power from the devices. Appliances that operate with an electric motor such as a refrigerator or air conditioner won't work to their full ability. The main reason anyone buys modified sine wave inverters is that they're cheaper.
Square Wave
This one is known mainly for its low cost. It can power simple appliances and tools with universal motors, the downside is that it's limited in its ability to power a long list of appliances. To be honest, if you're serious about RVing, I wouldn't consider one of these as back up.
Comparison Overview
With so many devices available for your RV, how can you tell which is best for you? Here are some helpful comparisons.
What is the Difference Between a Generator and an Inverter for an RV?
The main difference between a generator and an inverter is the way they operate. The former produces electrical power to run the appliances on an RV, while the latter uses a microprocessor to convert DC power to AC.  
If you are unsure whether to use a generator or an inverter for your RV, the following differences will make it easier for you to choose:
Portable
Inverters are highly portable and can be stowed away easily. They can be easily transported as they're small and lightweight. Generators, on the other hand, are quite heavy and require wheels and a big metal frame for the relocation. Although they can be moved from one place to another, they lack the convenience factor afforded by inverters.   
Noise
Generators, particularly cheaper ones, produce a lot of noise, which can be a nuisance. Inverters are usually silent and can be used at campsites without causing any disturbance among other campers.
Fuel
An inverter doesn't require fuel, as its main function is to convert battery power. This means less hassle as you do not have to store large amounts of gasoline to have power all the time. 
A generator runs on gasoline, and you can only store it for a month. Therefore, if you use generators, you'll have to make sure that you have enough supply for your travels.    
RV Inverter vs. Converter - What's the Difference?
Inverters take the direct current and turn it into alternating current usually from a battery. Whereas, converters take the alternating current from an electrical device and convert it into direct current. 
How to Install an Inverter in an RV
The installation of an RV inverter differs from model to model, depending on the make and type of product that you choose. However, the general steps of installation are as follows:
1. Choose a place to install the unit, preferably close to the battery, as it will help reduce voltage drop. Also, it should have proper ventilation to help heat dissipation. 
It is best to avoid putting the inverter in the battery department because the acid present in a flooded lead-acid battery can produce hydrogen gas. As a result, the inverter can spark and create an explosion.  
2. After choosing the perfect spot, connect the inverter to your RV. If you have a plug-and-play model, you can just plug the cable into a 12V outlet, and you are good to go. 
3. Connect the unit directly to the battery with the help of the cables provided. Cables fitted with battery clips, whether O-ring or clamp style, will make it easier to connect the RV batteries and inverter.    
If you choose a unit that needs to be hardwired to the RV's electrical system, then it will require additional installation work. For example, you'll have to do the CFCI wiring and install the transfer relay, and in this case we'd strongly recommend using a professional.  
How to Wire an Inverter in an RV
Wiring an inverter in an RV can be as simple or as complex, as you want. You can connect the inverter into your RV's electrical system or you can place the inverter close to the batteries and use a breaker or a fuse to connect the two. Then you can simply plug in any appliance that you want to power directly into the inverter.
If you want to know more about wiring or installing an inverter in an RV, the following tutorial will guide you on the correct procedure.
People Also Ask
This section is to help anyone understand the jargon, any in detail parts of the buying process, or how these products work. They can be quite complicated, and hopefully, this part can help ease your mind or answer any questions.
Does an Inverter Draw Power When Not In Use?
Yes, an inverter draws power from the batteries when it is turned on and is not in use. This can be from 0.02 to two amps, depending on the model. If your inverter is turned on with no load attached, then it will draw almost one amp/hour from your batteries. Therefore, it is best to turn off the inverter when not in use to protect the battery from draining.  
Where Is the Inverter On My RV?
The inverter is usually close to the batteries as it is connected to it with cables. Some RVs are designed with a standby inverter that is permanently wired to the RVs electrical system, thus ensuring an uninterrupted flow of current directly to various appliances.
Why Do I Need an Inverter in My RV?
Most things in an RV draw DC power while some residential appliances, such as TV, space heaters, residential refrigerators, microwave, etc. need AC power to run. An inverter is an excellent device to have on hand, particularly if you are camping in places that do not have electricity hookups or are boondocking as this will allow you to run your appliances by converting the battery's DC to AC.   
How to Turn on a Power Inverter For an RV
RV inverters can be switched manually with an on and off button while some are designed with a remote switch, both wireless and wired. 
Troubleshooting an RV Inverter
RV inverters are particularly reliable and do not need much attention from owners. However, they are prone to experience some kind of trouble. A few of the most common problems and their solutions are listed below:
Bad House Batteries
RVs are fitted with one or more lead-acid batteries to run 12V accessories. These also provide an inverter with the necessary current required to produce 110V AC. These batteries, however, do not last long, especially if they are neglected or mistreated. Moreover, they can fail due to aging.
In such cases, the batteries lose their ability to hold a charge, which prevents them from providing sufficient power to accessories. Replace your battery with a new unit to ensure continuous power. 
Blown Fuses
A blown fuse can disrupt the current flow, which in turn can hinder the performance of the inverter. Consult your RV's electrical diagram to find out the location of fuses. Evaluate each fuse separately to determine which one is blown. It is best to use a professional to replace it as this reduces the risk of electrical fires. 
Should I Leave My RV Inverter on All the Time?
Keeping the inverter on ensures continuity of power. If shore power is interrupted or if you leave the campground, your AC appliances will keep on working. However, when you store your RV, make sure the inverter is turned off as it is directly connected to the batteries and will continue to draw power unless it is switched off.
How to Check an RV Inverter
An inverter keeps the RV battery charged when it is connected to external power. In case of a faulty inverter, you will not be able to run your accessories. You can determine the health of your inverter by checking it thoroughly.  
Remove the battery cover and set it aside. Use an adjustable wrench to disconnect the battery cable. 
Connect your RV to an external power source. 
Run the 12-volt accessories such as lights and water pumps. If they operate normally, your inverter is functioning perfectly. Also, make sure that the inverter cooling fan is working properly as it protects the inverter from overheating. 
Unplug the RV from the external power source, stow the power cord, and replace the battery terminal. 
What Does an RV Inverter Do?
An inverter is a device that takes Direct Current (DC) from your RV battery and turns it into Alternating Current (AC) which can then be used to power appliances such as microwaves, ovens, and air conditioners. Multiple types have different limitations.
Do You Really Need a Pure Sine Wave Inverter?
You don't need one. However, other types of inverters aren't as powerful or efficient. If you don't mind sacrificing power to save some money, go ahead and by a modified sine wave Inverter. Keep in mind that square wave inverters are the least powerful and are best used for tools and small appliances.
What Can I Run on a Modified Sine Wave Inverter?
You can run most household appliances like refrigerators, ovens, and air conditioners. However, these products won't work to their optimal performance as this type doesn't consume your RV battery power efficiently. This problem is mainly for any electric motor appliances.
What Size of Inverter Do I Need For My RV?
The size of your inverter depends on the capabilities of your RV battery, you should check the input and output for the battery. For example, a 12V battery can churn out 120V of power. If you can match them effectively, you will get the maximum the Inverter can give.
How Long Will a Battery Last With an Inverter?
There are a few variables to consider before hooking straight up to your RV battery, you would need to know how many amps per hour your battery gives off. For example, a 90-hour amp rating (400 Watts) can survive up to two hours. If you have a deep-cycle battery, you would be able to use all of the battery and then recharge for further use. This would be beneficial as you don't want to be stranded with no electricity and power. 
The Best RV Inverters - Making Sure You Have Power at All Times
Finding the right RV inverter can be a daunting task when you don't understand the jargon or technical aspect behind it all. The good thing is that most RV manuals will provide you with all the information you need to find a compatible inverter.
Now that we've looked at the best RV inverters on the market, it's time for you to make a decision. You might need to fork out a few extra bucks to get the most efficient and best RV inverter, or you could be happy with your appliances working a little slower to save on costs.
Whatever choice you make, hopefully, this review has shone a light on the intricacies of inverters, and you now have more of an idea what to look for.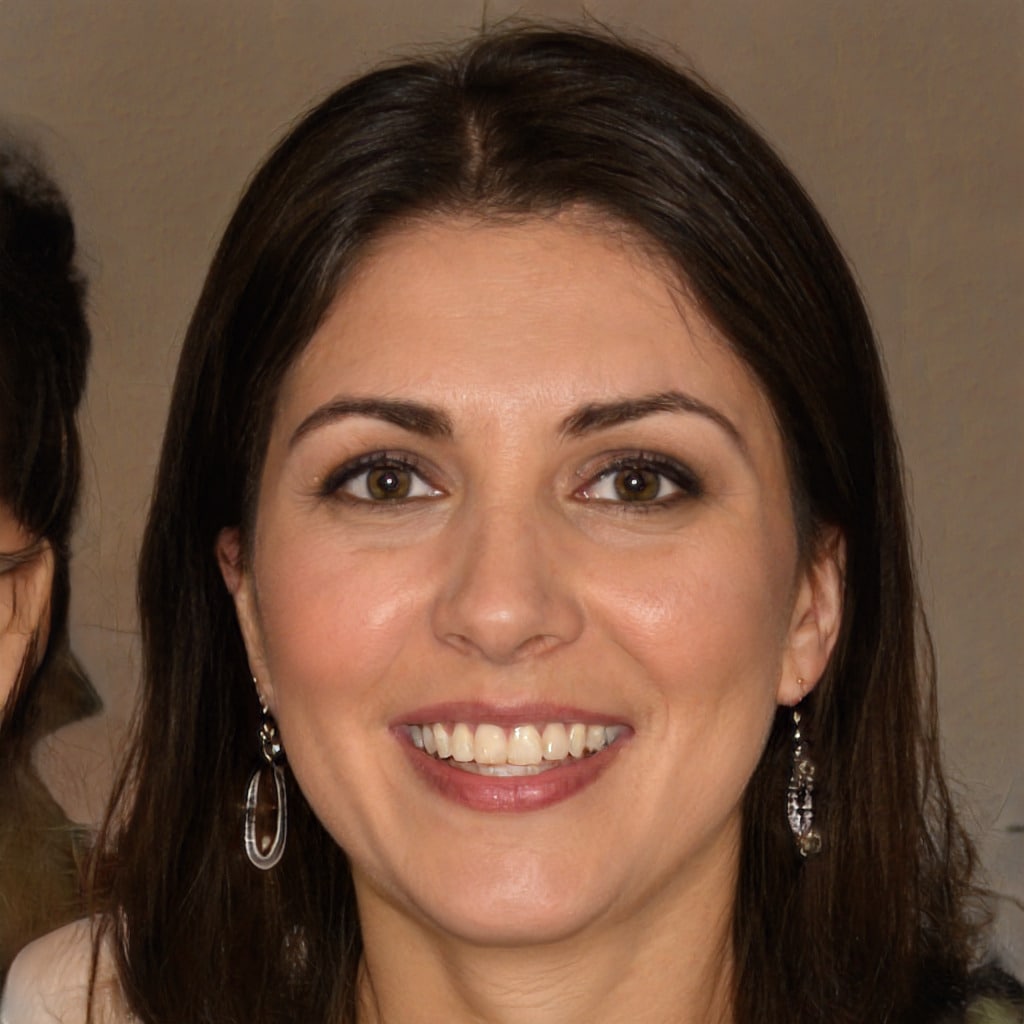 Hello, fellow wanderers! I'm Alyssia. Since 2008, my husband and I have called an RV our home, journeying through life one mile at a time. Our nomadic lifestyle has led us to over 70 countries, each with their unique tales that have shaped our own.
I share our stories and insights right here, hoping to inspire and guide you in your own adventures. Expect tips on RV living, our favorite camping spots, breathtaking hiking trails, and the joys and challenges of an ever-changing view from our window. Alongside, you'll also find practical advice on outdoorsy stuff, designed to equip you for any journey. Join us as we continue to explore the vast, beautiful world on wheels!