The Best RV Sewer Hoses
Looking for an RV sewer hose? Not the main thing that springs to mind when planning a road trip or building your RV set up, but an essential part all the same.
Sure, you can simply use holding tank, but if you have the option of connecting a hose directly to the sewers, you'll save yourself some dirty jobs.
Choosing the right RV sewer hose is part of owning an RV and being savvy when it comes to managing different aspects of your vehicle. It's all fun and games until you're system is backed up and you suddenly have a bigger problem on your hands.
Investing in a reliable sewer hose that will get the job done when it matters most is critical to a smooth sailing adventure, and can save you a lot of work and mess.
In this article, we take a look at a handful of RV sewer hoses and offer different options in our review. The products on our review come in all shapes, sizes, and lengths, but one thing is for sure - you can count on them to take care of your dirty work.
After the review, we've added a buyer's guide where you learn all there is to know about sewer hoses (nice!). We discuss the different features of quality sewer hoses, and what aspects you should consider before buying one.
There's advice on how to install a sewer hose to your RV plumbing, and an FAQ section to finish up, so you should be a sewer hose pro by the end of the article.
If you prefer, you can skip straight to the RV Sewer Hose Buyer's Guide by clicking the link...
Review of the Best RV Sewer Hoses
Let's start with the Best RV Sewer Hose review. We believe that it's important for you to have as much information as possible before making a wise decision, which is why we did our homework. For each model, we'll be covering the main features, then going over the pros and cons shared by recent buyers.
An RV Sewer Hose Support is always a good idea, and will help you do the job with less mess and hiccups.
Best RV Sewer Hose Extension: 
Valterra Red 10-Ft Extension Hose
What Recent Buyers Report
Buyers deem this as a solution for those looking for a good drainage system that will hold its shape and prevent leakage. Since this unit comes assembled fully, you won't have to put it aside and use it later; you can use this product as soon as you unbox it, which is another feature buyers loved. This unit also comes with permanently attached fittings that are very robust and weather resistant.

Why it Stands Out to Us

This RV sewer hose stands out since it has an excellent drainage system and is the most endorsed sewer hoses present today. It requires no assembling, and this makes it worth investing in. You will also not need any professional help in order to find this unit.

Who Will Use This Most
This is ideal for people who do not like to travel and tend to stay in a single place. Since it has a permanent installation that is very steady, and it doesn't use up your storage, it is ideal for people with a small RV. Also, if you have kids around, then this unit is good to buy since it provides you with leakage protection while using it, so you do not have to worry about spilling waste in it.

What Could Be Improved and Why

The single drawback this sewer hose has is that it does not provide you with temporary fitting. So for people who like to travel from one place to another, this unit will not be a good investment.

Bottom Line

This is an overall really good sewer hose. It has all the features that the best RV sewer hose must have. It prevents leakage and has a fitting that can spin 360 degrees easily. Overall, this is a good investment to make for your RV.
Lippert Waste Master 20' Extended Hose
What Recent Buyers Report

This Lippert Waste Master RV sewer hose is very easy to use and is an absolute joy for buyers. This is one of the best RV sewer hoses since it has a good and tested CAM lock connector. This connector makes sure that there is no leak at all and can withstand harsh weather conditions.
Users found it to be very tough, long lasting, and durable. It also has a clear viewport that people love since it lets you see beforehand how clean the water is that is coming out of your tanks.

Why it Stands Out to Us

This sewer hose comes with a tapered nozzle that gets attached permanently with an easy to grip handle. This unit also has an integrated shut-off valve, which makes sure that there is proper closure of the hose. Another ideal feature this has is that it is five feet and six inches long and it stays in its place even after it gets extended to over twenty feet long.

Who Will Use This Most
Unlike other traditional hose interiors that can trap in debris, this hose comes with a smooth and clean interior. This makes sure that there is nothing that gets trapped in it. This feature also makes sure that cleaning the hose is incredibly easy, so you do not have to worry about any hassle. Thus, it is the ideal option for those that don't want the hassle of cleaning.

What Could Be Improved and Why

This RV sewer hose requires one-time installation only, and even though some people love this feature, some might have some problems with it. This unit has a permanent installation, and this is not ideal for people who love to travel and not settle down in a single place.

Bottom Line

This unit is an overall excellent product and has a permanently attached nozzle that is easy to grip and use. It provides you with full closure and can be compressed easily when needed. This is a great hose to invest in.
Valterra Black 20 Ft Kit
What Recent Buyers Report

This RV sewer hose comes equipped with a standard bayonet fitting and ensures that it remains connected securely, which buyers love. This unit also comes with a new patent pending that provides you with a rotating ending. Also, this rotating end ensures that the hose lays flat and provides you with the best drainage present.

Why it Stands Out to Us

What makes this one unique is that it makes use of a UV stabilized and poly constructed design. This ensures that it does not leak in any way or from anywhere. This unit also has a thickness of 23 mils, which makes it less susceptible to scratches, holes and other abrasions possible.

Who Will Use This Most
This sewer hose is perfect if you are the kind of person who gets scared easily that the  hose will get scratched, punctured, or even hit when you go camping in the woods. Moreover, if you tend to enjoy flexibility in your hose, then this one is perfect for you.

What Could Be Improved and Why

This unit is slightly hard to put together. Since it is difficult to assemble, it can take days before you take it out and learn to assemble it. It will become a much better hose if it could come already assembled.

Bottom Line

This sewer hose is perfect for your RV since it has all the features any best sewer hose can have today. Even though it is slightly expensive, its leak-proof design and UV stabilization used in its construction make it worth your money.
Camco 20' Revolution Swivel Hose Kit
What Recent Buyers Report

This unit is an exceptional one to buy since it comes with a long hose and provides you with fast connection even when the distance is long. With this hose, you also get four prongs that have bayonet fittings, and this ensures that the installation process is easy. The secure-fitting provided also makes it worry-free to use for buyers.

Why it Stands Out to Us

This sewer hose is twenty feet in total length, but the best part about this is that it is made up of two hoses that are joined together to form ten feet each. This means that since it can be broken down and made smaller, storing this unit is very easy, and this makes it perfect for traveling RVs and trailers.

Who Will Use This Most
This sewer hose is ideal for people who have a small storage space in their RVs and trailers, yet they like a hygienic and practical way of depositing their waste. It can be broken into two 10 feet long hoses, and this makes it easy to store. Also, both these hoses can be further compressed into 2 feet, each making it even easier for you to store.

What Could Be Improved and Why

This unit has good construction and leak-proof design, but it is not made with durable material. For this reason, it cannot withstand rough weather conditions and can get scratched and punctured easily. Also, this unit would be more worry free to use if it came with a manufacturer warranty.

Bottom Line

This is an excellent sewer hose overall. It is reasonable in pricing and does what any expensive unit can do. It has a leak-proof design and lays flat due to the 360-degree swivel fitting it comes with.
Camco 20' Sewer Steel Wire Core
What Recent Buyers Report

According to buyers, this ensures that you get good and proper drainage when out on a long trip. This unit has the ability to spin all the way and has sewer fittings that can get attached easily and also get tightened when you want. With this sewer hose, you get four additional storage caps, and this allows you to make regular changes when storing it, making buyers deem it as quite convenient.

Why it Stands Out to Us

An RV sewer hose that looks like a sewer hose should look, nice! No seriously, the best quality of this hose is that it provides you with protection for your hands via elbow guards and wire. Moreover, this hose can be stored simply since it can be pushed down two inches for every ten foot section, and this helps in saving a lot of space.

Who Will Use This Most
Since it provides worry-free movement and can be stored easily, it is ideal for seasonal RVers. This hose also has a translucent elbow that allows you to see when your tank is empty. This feature is something that people who stay a lot on the roads will not only appreciate but love.

What Could Be Improved and Why

This unit has everything that makes it worth your money; however, since it is lightweight, it is flimsy. This unit does not have very durable and heavy-weight materials used, some people might love the lightweight feel this hose has, but this allows it to get scratched and punctured easily. Due to this, you will have to maintain this unit properly.

Bottom Line

Overall, this sewer hose is a must have and is an essential RV accessory for people who travel a lot. It is weatherproof and can save you a lot of time and is also hygienic for you.
Longest RV Sewer Hose:
Camco RhinoEXTREME 20ft
What Recent Buyers Report
Buyers have loved the Camco Rhino Extreme as it fits well on the trailer, making it easy to carry around. It has a decent extension hose. It comes with all the tools required, including ten-foot hose sections, swivel, lug fittings, reusable locking rings, storage caps, etc., making it a good all-in-one set. It has relatively high durability.
Why it Stands Out to Us
The Camco RhinoEXTREME sewer hose is multi-wired TPE vinyl, making it very strong against extreme conditions while keeping it flexible. Its superior solid material guarantees that it would not rush or squash. 
The biggest pro users enjoyed is that the hose adjusts back to its shape after being stepped on. It has become famous among RV users as it does not tear apart even on routine usage. It fits almost every sewage connection; it just needs its own adapter and no other tool. 
Bottom Line
To sum up, this is an all-in-one kit that is convenient to use. The material is reliable and stands against extreme weather conditions. It easily fits on a trailer, and the hose fits well, providing a secure connection. Due to its high resistance, it will not rust or squash, ensuring its long life. 
Best Heavy Duty RV Sewer Hose:
Titan Thetford 17902
What Recent Buyers Report
The Titan Thetford RV sewer hose has proved to be uncrushable. The material used prevents the hose from being punctured and also protects its thermal-plastic elastomer properties. The biggest pro that users have enjoyed is that it is leak and smell-proof. Moreover, the fittings of the hose are easy and secure, making installation convenient for users.
Why it Stands Out to Us
This sewer hose provides an ergonomic grip and a five-in-one adapter to attach it to the RV. It stores water without any leakages and smell. The material of the product ensures that it prevents punctures and wear & tear of the hose. It is long enough to empty holding tanks, which is quite ideal. It even provides caps to secure the ends, which adds value to the purchase.
Bottom Line
Titan's sewer hose provides immense benefits and proves to be convenient to handle for users. The material used helps prevent leaks, punctures, or wear and tear, etc. It is uncrushable and fits well, securing the connection. This all makes it worth spending money on.
Camco RhinoFLEX 20ft RV Sewer Hose Kit
The Camco RhinoFLEX 20ft is a great sewer hose, and includes swivel fittings and is ready-to-go straight out of the box.
One of the best parts about this kit is the fact that it's collapsible and adjustable to whatever length you need. Now you can avoid future frustrations and headaches that come with excess hose and supply. The fantastic design of the Camco Rhino ensure that users can easily secure attaching pieces together and twist together the various fittings.
Once in place, buyers have the time to do what matters most: relax. It is constructed of strong polyolefin and is reinforced with steel wire - reliable and something you can surely count on.
Since Camco's inception in 1966, they have been creatively manufacturing innovative ways for customers to RV with ease. Before we give away all the features of this kit, there are a few other key features you should be aware of.
Bottom Line
When it comes down to the Camco RhinoFLEX, the bottom line is that this model is built to last and very secure. The twisting, lock-tight mechanism is an innovative design loved by all who use the kit.
One of the downsides commonly mentioned though by recent buyers was that it didn't fit in their bumper. But, with size comes quality, and investing in Camco is a surefire way to add an excellent option to your RV supplies.
Valterra Dominator 15' Kit
After researching the Valterra D04-0250 Dominator we just had to add it to our list.
This RV sewer hose kit is one of the highest quality on the market today with its durable, UV stabilized and rugged poly construction which means this thing will hold up and get the job done no matter the season or wear from constant use.
Coming in 15ft or 20ft, it fits the needs of any RV. It is very convenient in that it comes fully assembled and just needs to be attached to the RV. The Valterra kit is also one of the best because it does its job correctly, it protects from leaks as good as any others out there.
Bottom Line 
Valterra consistently delivers great products for RV owners everywhere. This is one of the most highly touted RV sewer hoses on the market today for good reason, it does the job it claims to do and does it well.
Camco 3' Rhinoflex Tote Tank Hose Kit
Camco comes through for RV owners everywhere. The Rhinoflex Tote Tank Hose Kit is designed to withstand hot and cold weather, so no matter the season, trouble-free camping is always a priority.
This is a 3-foot hose and compresses down to 19 inches for easy storing. With this, users can expect to receive 2 storage caps and a product that is designed to fight lasting odors.
The secure, tight seal is backed by a trusted brand to protect against leaks and seepage. Additionally, this RV sewer hose kit includes a 90-degree elbow with bayonet swivel fittings. This effective design allows any owner to quickly attach the kit to any portable waste tank or sewer fitting. 
Bottom Line

Camco products are built to last by using a high-tensile strength formula vinyl, which minimizes leaks caused by scrapes and abrasions. Moreover, it is backed by a great warranty.

This material also allows for the hose to bend and twist in any direction, without fear of tearing or damage. For the price, this option is hard to beat.
Titan 15ft Sewer Hose
What Recent Buyers Report

Many buyers comment on the versatility and durability of this RV sewer hose. It not only has a universal mount but it also has an extended grip bayonet fitting. This makes it easy to install and set up as well as easy to use no matter where you are. The bayonets on this unit are designed in a way that they do not give beginners a hard time while using it.

Why it Stands Out to Us

Unlike other sewer hoses present on the market that makes use of a four in one adapter, this one uses a five-in-one sewer adapter, and this makes it incredibly flexible. It also makes this stand out and worth your money. Also, since this makes use of TPE technology, it has no scratches and even leaks, making it worry free to use.

Who Will Use This Most
For people who love to travel and tend to live in areas where the weather is unpredictable and can get too hard, this hose is the best. This is a temperature-resistant unit, and it does not heat up or get frozen. If you have an RV and you travel too much, then this is perfect for you.

What Could be Improved and Why

Even though this unit can be broken into two for being stored easily, due to the stiff and thick material used in its making, shrinking it is very difficult. If you have ample space in your RV, then this hose is no doubt perfect but if you have a storage shortage, then investing in this hose is not for you.

Bottom Line

This is no doubt a very good RV sewer hose since it has an exceptional length. The twenty foot hose can get broken up into two ten feet units, and you can store it when traveling. Also, its TPE technology and ability to withstand temperature make this one of the best RV sewer hoses present on the market.
Buyer's Guide
Now for the buyer's guide. Here we look at RV sewer hose kits and what features make the better ones stand out. We also offer our expertise on what things you need to consider before buying one. 
There's advice on how to install a sewer hose to your RV plumbing, and if you still have unanswered questions, there's an FAQ section to finish up, so you should be fine by the end of the article.
How to Choose a New Sewer Hose For Your RV or Trailer
When investing in the best sewer hose, there are many things you have to take into consideration. These include:
Storage Space
We all know that trailers and RVs come with very limited space, so you have to plan accordingly in order to make everything fit. There are RVs that have bumper storages, and you can use it. If that's the case, then you can buy a hose that has a standard opening. This standard opening is 4x4 inches.
So if you want a big sized RV sewer hose, then get one that has ends that can be disengaged. This will be enough for your traveling and can be stored easily as well.
Hose Thickness
When choosing a product you will be using for a long time, you need to focus on its toughness, and in this case it's thickness. A thick, quality hose is necessary as I'm sure you know what could happen with a thinner sewer hose.
Flexibility
This is another important consideration you need to make. Having a hose that can easily bend and pass through the small corners and curves of your trailer is what makes it worth investing in.
Make sure that the hose you buy is made of flexible material and also allows you to drain waste water from your RV effectively.
Perks of Investing in a Quality Sewer Hose
Buying in a quality unit has many advantages for the users. These include:
Practical
When you go camping, the worst and grossest part of the entire trip is waste disposal. Many campers tend to store their waste inside a tank where they have to deposit it later manually. This is a very disgusting process. However, to make this task more practical, you can use a sewer hose. This helps in transferring the waste directly to the sewage system and is more helpful.
Good for Your Hygiene
Everyone knows that keeping waste inside your waste tank is not good for your hygiene at all because it will start to smell. Apart from the smell, waste is unhygienic too, which could cause you to get sick. So investing in RV sewer hoses will not only reduce the smell but will also decrease the spread of pathogens and bacteria from the waste.
Reliable
RV sewers are, without any doubt, incredibly reliable. They work effectively and are incredibly durable and long lasting. Even though their life depends entirely on how you maintain them, you can invest in these hoses and relax, knowing that they will last incredibly long.
When is it Time to Replace My RV Sewer Hose?
It could get difficult to realize when to replace your RV sewer hose if you do not use it a lot. You should keep a period of 36 months in mind if you do not use your RV a lot, but if you are a full-time RVer, then the sewer hose might need replacement after every 24 months.   
Here are some signs that would help you know when it's time to replace the sewer hose:
If there are any punctures 


Leakages 


Hoses are weakening
A minor leak or puncture is manageable and will tell you that it is time to replace the hose. You should never try to patch up the leak or puncture by gluing or using some kind of sealant as it will just make it worse and create a mess. Using cheap solutions to fix the exposed spots will only weaken the hose.
How to Hook Up an RV Sewer Hose  
When hooking up one of these, it's important to check the measurement specifications for your RV. This can be done by using a tape measure or checking the RV owners manual.
Choosing a hose that fits your RV's sewage components is the most important step in the installation process. Ensure the hose streams to the black tank and not the gray tank.
From there, installation depends on the RVs requirements, typically the sewage components can be found in the compartment underneath the bathroom of the RV.
Conclusion
A quality option is essential to keep the train from going off the rails, and any of these listed above will ensure that it stays on track. Each option breaks down the installation process for the RV owners convenience. 
Choosing the specific model for your RV depends on the connectors specifications, so make sure to check the measurements before setting your heart on one hose.
People Also Ask
Even with a lot of information present on the internet, many questions are left unanswered. We have compiled the top questions people usually ask and have answered them for your ease.
Apart from the information mentioned above, there might still be some confusion left in the minds of users. So here are some more questions answered to solve user's queries: 
How to Keep RV Sewer Hose From Freezing
It could get really difficult to use a sewer hose in the winter season and harder to use when it gets frozen. No user wants to deal with such a situation. You could take some measures to prevent such situations to take place, such as: 
Wrap up your RV sewer hose and freshwater hose with warm/heated covers. This will help keep the movement going inside the hose. 
Use RV antifreeze, which is specifically made for grey and black tanks. 
Also, you can always research and buy a model that can effectively stand against extreme weather conditions. 
RV Sewer Hose Storage Tips
RV sewer hose storage highly depends on the model you are going to use. Some can be bulky and stiff, creating problems for storage, but some can be easy to collapse, making storing easy. 
However, any model you purchase, if the storage process is done accurately, then there will be no issue. In case the process is not done correctly, there can be waste left or spilled over and out of your RV. This could prove to be very unhygienic and spread diseases. You just need to make sure your sewer hose is far away from a freshwater hose and is in a closed box. 
Here are some ideas to follow if there is only one sewer hose and no second built-in hose. You can make bucket storage, store-bought storage kit, or home-made RV sewer hose storage. 
What Type of Connector Do You Use to Connect an RV Sewer Hose to the RV?
There might be different kinds of connectors, but one of the most common ones is the lug connector. This could easily help you to connect your sewer hose to the RV.
How Long Should an RV Sewer Hose Be?
When investing in an RV sewer hose, you need to know that different manufacturers provide you with different lengths. The most common lengths include 15 to 20 feet. If you are looking for something even longer, then you can get extensions that can extend up to 10 feet in length. You can add more extensions if you need longer hoses.
What Diameter Are RV Sewer Hoses?
Every product comes with a diameter that allows sewage waste to travel easily. Mostly, these come with a similar diameter inside and out. This diameter is usually three inches.
Some manufacturers make different diameter inside and out so you can choose the one most suited for you even though the three-inch diameter works perfectly fine.
Are RV Sewer Hoses Universal?
Yes, these have universal sizes. You usually get two waste-water tanks present on your RV. The grey water tank that collects waste from your sink and the black water tank which collects waste from your tank. The grey tank has a diameter of 1 ½" whereas, the black tank has a  3" diameter. This measurement is standard for both and is universal.
There are many different techniques to make sure that your sewer hose does not freeze. In order to do this, you can simply measure the length of the hose and wrap it up. You can also insulate the water valves as this helps in preventing it from being frozen. Both these methods help in keeping them unfrozen, and if they freeze, you can easily thaw them.
Other Buyer Guides
Here are a few other guides to steer you in the right direction: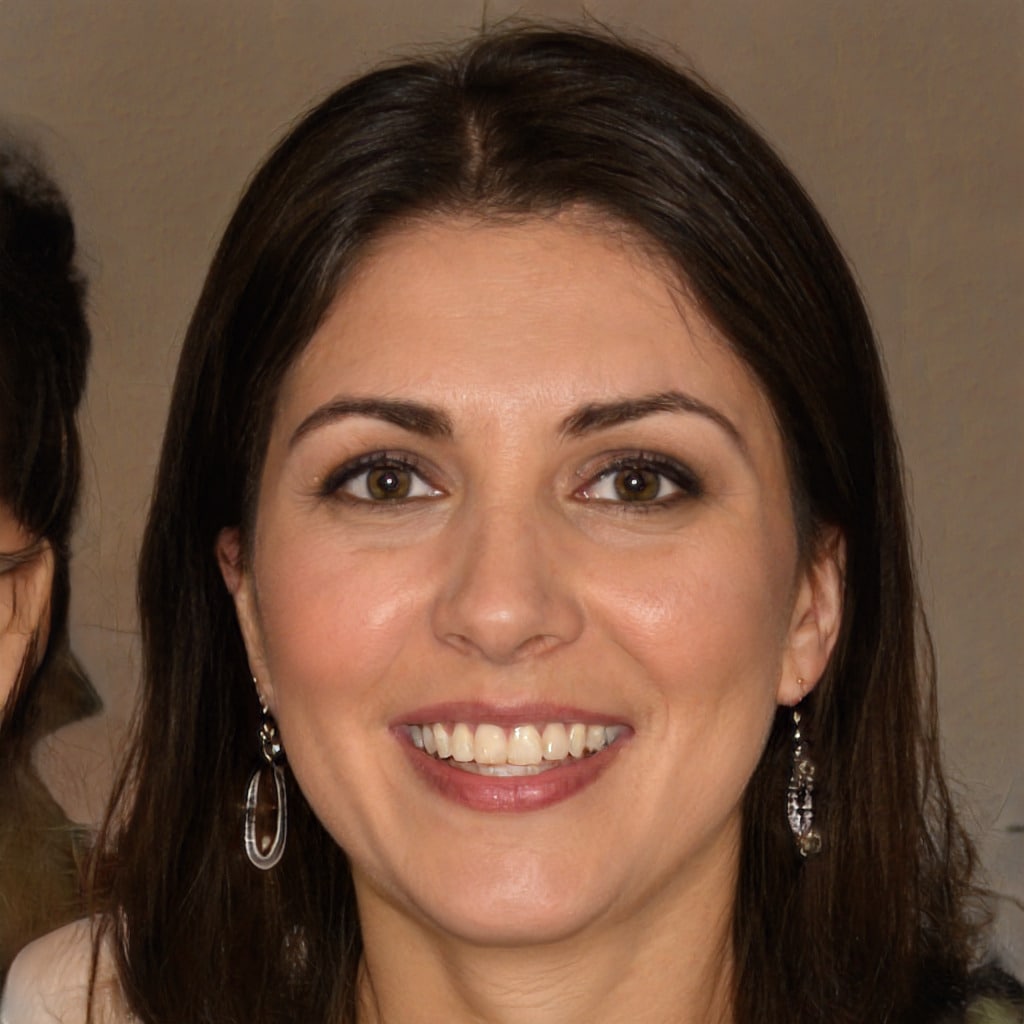 Hello, fellow wanderers! I'm Alyssia. Since 2008, my husband and I have called an RV our home, journeying through life one mile at a time. Our nomadic lifestyle has led us to over 70 countries, each with their unique tales that have shaped our own.
I share our stories and insights right here, hoping to inspire and guide you in your own adventures. Expect tips on RV living, our favorite camping spots, breathtaking hiking trails, and the joys and challenges of an ever-changing view from our window. Alongside, you'll also find practical advice on outdoorsy stuff, designed to equip you for any journey. Join us as we continue to explore the vast, beautiful world on wheels!