The Best RV Cargo Carriers
Looking for an RV Cargo carrier? It's an essential addition to have in your vehicle, especially if you love to go on road trips, camping, and even tailgating.
Space is always a premium when you're RVing, so getting a cargo carrier will give you that bit extra. If you need to load in some spare cans of gasoline or a portable generator, they're best not carried in the rig as they will start to stink your interior out.
Or maybe you just need that extra storage for carrying extra accessories. Whatever the reason for that extra space, an RV cargo carrier will come in handy in more ways than you can imagine.
Finding a good cargo carrier can be difficult. To make things easier, we've cherry-picked a few of the best RV cargo carriers available in the market, and offer them below. From roof to bumper cargo carriers, we've included different types and materials. So, you can be sure there's something for you below.
After the review, we've added a buyer's guide where we go into more detail about the things you need to consider before buying a cargo carrier for your RV.
You'll learn all there is to know about RV cargo carriers, as we look at the different types of cargo carriers and offer advice on the best things to carry in a cargo carrier. And as with all our guides, we end with an FAQ section so all your unanswered questions will be answered.
If you prefer, you can skip straight over the review and read the RV Cargo Carrier Buyer's Guide by clicking the link...
Review of the Best RV Cargo Carriers
First, let's take a look at some of the best RV Cargo carriers available. Make sure you go through the reviews thoroughly to determine which one fits your needs best.
Best RV Cargo Carrier Overall: 
Pro Series Black Reese Cargo Carrier
To start our review we've gone with the Pro Series Black Reese Cargo Carrier, a hitch-mounted carrier that can carry weights up to 500 lbs. It has a cargo platform of 60x24 inches, making it the perfect size, since it offers a lot of space.
This cargo carrier is ideal for bikes, gear, or anything else that can be loaded up and strapped down. There are 5.5 in side rails keep cargo secure and in place. And it boasts smart, rugged mesh floor which makes it light and easy to clean.
The Pro Series carrier, and comes with a rise shank design that keeps your cargo elevated and also increases the distance between the carrier and the ground. This way, your vehicle's rack remains protected and is high enough.
With this cargo carrier, there is no additional drag that may decrease your gas mileage. And the black powder coat finish resists corrosion making it a good quality product that will endure the test of time. There are some complaints about the rattle, but the reviews are mostly positive.
Bottom Line
This product has some great advantages and features that make it a good buy. The black powder coating ensures it is protected against the elements of nature. it's easy to insatll, light and strong, making it a very good cargo carrier in our opinion.
Best Cargo Carrier for the Money:
Goplus Cargo Carrier Basket Hitch Mount
If you don't want to spend loads and still need to grab an RV cargo carrier, then this Goplus Cargo Carrier is for you. This is the ideal carrier which does not cost too much money and still features good quality.
This is long-lasting and durable due to its heavy-duty steel tubular construction. Since steel tends to get affected easily by rust, manufacturers have added a black powder coating to protect it. You can also spray-paint it for longer resistant to corrosion.
This unit is easy to assemble and put together due to its user-friendly abilities. It is also very light, which makes it easy to carry around by a single person. In addition, this unit comes with mounting accessories such as a hitch pin, which is very beneficial to carriers.
The instructions are very easy to understand and installation is easy enough for one person. The bottom of the product is made without mesh and it uses steel panels placed horizontally.
These panels are sturdy and also tend to support weight evenly. On this cargo carrier, you can place items that weigh around 500 pounds or less. Its dimensions are 53x19, and this may not be very wide, but it's good enough for most usages.
Bottom Line
This is a great RV cargo carrier with plenty of benefits. This product stands out due to its numerous features. It comes with a reasonable price point that allows everyone to invest without worrying about emptying their pocket.
Best Frame (Hitch) Mounted Option:
ROLA Vortex Steel Cargo Carrier
The ROLA cargo carrier has been on the market for a while. It has a good reputation and even though it does cost slightly more, it is an excellent cargo carrier. This unit is one of the best frame mount option present in the market. It provides you with good support and even better quality, and can carry around 600 lbs, allowing you to load camping gear, coolers, and other accessories.
It's made with a heavy-duty steel construction and a mesh floor design, and this hitch cargo carrier will hold nearly anything you need it to.
ROLA's racks are built to withstand the worst of conditions, and no matter what the terrain is the ROLA 59502 Vortex Steel Cargo Carrier will be able to support up to 600 pounds without issue.
The RV cargo carrier is finished with a black, scratch resistant powder, so it will last the test of time. Dimension-wise, this hitch rack is 56"x23" and has a depth of 5.25 inches, so it's quite shallow compared to other cargo carriers, but you can stack plenty on and strap them down with cord.
Bottom Line
This is a great hitch carrier and boasts excellent features, such as side rails and strapping, easy attachment, and a large carry capacity. While it costs more, the extra money does get you some excellent benefits, and it will last you a long time.
Best Hybrid Aluminum Steel Carrier: 
Mount-n-Lock GennyGo Cargo Carrier
Mount-n-Lock brings you the best bumper-mounted option in the market. This product will stay solid and stick to one place. It does not produce any kind of noise or vibration, making it the perfect cargo carrier unlike many other hitch-mounted designs that can shake, rattle, and even roll.
It's a hybrid, aluminum and steel cargo carrier lets you haul your heavy goods to the campsite and gives you close access to an outlet without having to unload.
It's lightweight, and with 24" x 24" assembly it holds up to 400 lbs. And to ensure your load is secure there are 60 tie-down points help secure your cargo.
With this product, you can even add in trays for extra width. It can be assembled in three entirely different configurations. Another great thing about this unit is that it is time-tested, road-tested, and even lab-tested.
Cargo carriers like this one are ideal for allowing you to transport your expensive gear safely. This product is made with premium quality materials and coatings. It is protected from rust and even looks good once it is mounted.
Bottom Line
This is an exceptionally good RV cargo carrier with a good carry capacity and great features. This unit is made from durable materials that allow it to last long. If you're looking for a hybrid material, bumper-mounted option present in the market and is worth investing in.
Best Heavy Duty RV Cargo Carrier:
MaxxHaul 70108
What Recent Buyers Report

According to recent buyers' reports, this product is exactly what buyers needed. It is sturdy, lightweight, secure and easy to install. Many comment on its strong carrying capabilities without any issue, and surprising quietness.

Why it Stands Out to Us

MaxxHaul 70108 cargo carrier is made from high-quality aluminum, making this product tough and durable. It also features heavy-duty steel to support the frame. It weighs only 500 lbs, and has built-in reflectors and red corners that provide a clearer vision of the carrier, especially at night.
MaxxHaul Towing Products 70108 Heavy Duty Cargo Carriers are engineered to last. This model has raised rails help keep gear in place and limitless tie-down options to ensure your carriage is going nowhere.
The only issue with this is it needs assembling. That said, it's only a one off and once it's done, you're getting a good quality cargo carrier.

Bottom Line

This RV cargo carrier offers many benefits and makes users' life comfortable. Its 6-inch side rails help keep the items in place and stop them from falling out. There are loads of tie down options, and with excellent construction, you're getting a cargo carrier that will last you a lifetime.
Best Roof Option:
JEGS Performance Rooftop Cargo Carrier
This JEGS Cargo Box is the best roof cargo carrier in the market. It helps in making your journey comfortable and easy since it does not reduce the space in your car. It is made with premium quality material, which makes it incredibly durable.
Due to the aerodynamic design of this product, there's no wind drag to cause your vehicle to slow down and use too much gasoline. It is compact and easy to mount by a single person, and has a good carry capacity of up to 100 lbs. It has great quality overall and is also very durable.
The round/square design of this product allow you to fit it on any vehicle you want. Since it has a space of 18 cubic feet, you'll be surprised what you can get in there, but as its a roof top carrier, weight is limited.
The overall construction of this product provides this cargo carrier with the durability it needs and protects it from the harsh weather, and keeps your belongings clean and dry.
Bottom Line
Rooftop cargo carriers are great for anyone with a car that wants to take extra stuff on their camping trip. They're easy to install, and best of all they're aerodynamic so you won't be spending a lot more on gas just to cart your extras around with you.
Tricam ACC-1F Hitch Mounted Cargo Carrier
The Tricam ACC-1F is a cargo carrier is an aluminum steel hybrid carrier. It's a basic design but its durability and carrying capacity allows you to take all the necessary heavy goods with you on your trips.
This carrier can carry weights up to 500 pounds, and has plenty of tie down options thanks to its strip base. Being aluminum, it's lightweight, weighing only 25 pounds. This makes it super easy for a single person to lift and carry around.
Another good thing about this carrier is that it is easy to assemble. Simply connect the four bolts and this will join the aluminum basket onto the steel frames. Both parts make use of rivets and it comes pre-assembled, so you do not have to screw and unscrew many bolts to fix this unit up.
Bottom Line
To sum up, this RV cargo carrier is a great pick in terms of weight, capacity, and dimensions. It can easily carry plenty of heavy goods for you and is easy to install. A good option all around!
Buyers Guide
Now for the buyer's guide. here you'll learn all there is to know about RV cargo carriers, and we explain exactly what you need to consider before buying one. We look at the different types and offer advice on the best things to carry in a cargo carrier.
To end the guide, there's an FAQ section, so by the end you should know all there is to know on cargo carriers. Happy reading!
What Size RV Cargo Carrier Do I Need?
When it comes down to the size of the RV cargo carrier, 500-pound weight capacity is considered a norm. Now, you may not need this entire size, but something around 200 to 300 pounds can be helpful on your trip. Having 500 to 600 pounds with you is nice insurance, this way you can easily purchase more things and not worry about finding the space to keep it along the way.
Carriers that come with a 200 lbs. maximum capacity are cheaper, so if you think that you do not need something that holds up to 500 pounds, you can go for a 200-pound capacity. Apart from the weight capacity, you must also consider the dimensions of the product. If you tend to pack a lot on your trip, then you must grab a carrier with dimensions of 60x24 inches, at least. One other option to opt for if you do not pack a lot of stuff is 48x19 inches.
However, when buying cargo carriers, it is essential that you pay more attention to the inside of the product than the outside. This means that if the dimension is 48x19 inches outside, then the dimension of the inside will definitely be smaller. Take this into consideration as you make your choice.
How to Choose a Cargo Carrier For Your RV
When buying a cargo carrier for your RV, there are many things you will have to focus on. These include:
Materials
When investing in the best RV cargo carrier, the material used in the making is the first thing to focus on. Most people tend to choose steel construction and the reason behind this is durability. Steel has the ability to go through the harshest conditions without bending or breaking. With this material, you can be assured that there are not going to be any weak spots.
However, if you are going for steel, then it is a good idea to go for a carrier that is powder-coated. This prevents the unit from rusting, breaking, and even getting scratched when kept under the sun.
Noise
Many people tend to not focus on the noise of the cargo carrier, and even expect it. But of course it can be annoying, so make sure you invest in a model that doesn't make too much sound so you don't have to crank the music up too loud.
Locking Mechanism
Staying away from your belongings can be incredibly difficult, especially when you are traveling. You can step away from the carrier or go into a store for a quick snack, however, this increases the chances of people running away with your things, especially if you do not have a lock on it.
Most carriers have a locking hitch pin that makes it difficult to run off with your belongings. This provides you with the peace of mind that you need.
Are Cargo Carriers Universal?
Cargo carriers come in different models and with different features, but most importantly, they come with a universal installation kit or hardware. This allows the cargo carriers to be fixed or attached to any type of crossbar. Just ensure your rear hatch is capable enough to open without harming the cargo box.
Comparison Overview
Cargo carriers are of different kinds; they are made using different materials, which translates to a difference in their constructions. The question is, which one is better? Let's have a look: 
Aluminum vs. Steel Cargo Carrier
Cargo carriers are generally constructed from either steel or aluminum. Both materials are quite tough and durable. However, there are some factors you may want to consider before choosing between the two.
Steel cargo carriers tend to be relatively cheaper, yet they are heavier to carry. Their weight can depend on the carrier's size and quality, but, on average, it weighs 50 pounds. However, one major advantage that steel has over aluminum is that most aluminum carriers have plastic corners, and when they are installed on the same vehicle, the corners melt due to the position of the exhaust.
On average, an aluminum carrier weighs between 20 and 30 pounds, but this depends on the size and quality of the carrier. The biggest advantage that it has over steel carriers is its corrosion resistance. You do not have to worry about maintaining an aluminum carrier frequently. 
Soft vs. Hard Cargo Carrier
Soft and hard cargo carriers differ in many factors, including their flexibility, cost, storage capacity, etc.
The former is relatively cheaper and, on average, costs $100 to $200. Meanwhile, the average cost of the latter is between $300 and $600. 
A soft cargo carrier is designed to be much more flexible than a hard one and can fit in different places, but hard cargo carriers can only fit in a particular place due to lack of flexibility. 
Also, the two cargo carriers may differ in their storage capacity. Make sure you check the instructions and features of the model before purchasing it. Do not assume that hard cargo carriers will have more space than soft ones as manufacturers now have products with all kinds of space capacities.
Pros and Cons of Having a Cargo Carrier on Your RV
An RV can greatly benefit from having a cargo carrier, especially during long road trips. However, these carriers don't come without their fair share of drawbacks. Let's have a look at both aspects: 
Pros
Let's first have a look at the advantages you can get:
Safe and Easy Transportation of Cargo
An RV cargo carrier allows you to easily store your large items without worrying about them falling or slipping away. Instead, you can transport your items safely to your destinations. 
Quick Access
These hitch carriers have much easier access than rooftop cargo carriers. They are right there at the back of your trailer. You can easily get whatever you want from the carrier.
Protection of Cargo From Bad Weather Conditions
Cargo carriers are generally safe and self-contained. They provide complete coverage to the carrier's items and protect them from rain, sun, etc.  
Increase Storage Capacity
Having a cargo carrier helps you increase your trailer's storage capacity. With its help, you can load more things that might not come easily inside your trailer and can even load some other things you want to bring with you along the way.
No Special Skills Required to Hitch up the Carrier
Installing a cargo carrier is easy and does not require any special skills to back up your trailer.
Cons
On the other hand, some limitations you might come across include:
Parking the Trailer May be a Challenging Job
Due to the extra length of the cargo carrier, parking the trailer will become an inconvenient and skillful job.
Attached and Held at the Rear of the Vehicle
Since the cargo carrier is held above the vehicle's rear, the carriers' usable dimensions will be affected as vehicles that have a low profile will be unable to provide much space to the carrier.
Best Things to Store in a Cargo Carrier
Whether you are looking for a good space to store your luggage or to simply carry a generator, these cargo carriers are the perfect option. These products allow you to even carry a golf cart with you while traveling. Moreover, they act as the ideal companion, due to their multiple uses. In fact, you can carry your hunting equipment, as well as things that you usually travel with.
Some items you can easily store in this product are:
Your golf gear
Rifles and gear for hunting
Camping bags and other essentials
A portable and small generator
Water cooler and picnic products
Conclusion
Cargo carriers are essential for people who tend to pack a lot of stuff when traveling and they act as a perfect companion for RV users. So whether you are traveling with a large group of people who come with their own luggage or you have heavy-duty equipment that you cannot leave behind, RV cargo carriers are the perfect solution for you.
People Also Ask
Despite all the information mentioned above, you might still have some questions in mind. Therefore, we have answered some common questions so you might also find the clarity you're looking for in the following section:
Can You Use an RV Cargo Carrier For a Generator?
A generator is a necessity for an RV. But carrying a generator may be a problem as it may require a lot of space and will be heavy. So to carry it, you may want to load it on a cargo carrier. 
You can weigh your generator and then buy a cargo carrier that is capable enough to carry that, but a capacity of 500 pounds should be able to handle your generator's weight easily. It will be best if you purchase a cargo carrier with a ramp.
How Much Weight Can a Cargo Carrier Hold?
Different models have different carrying capacities. The maximum weight that a cargo carrier can hold is 500 pounds, and purchasing it will be ideal as you may buy more things along the way. 
Are RV Cargo Carriers Safe?
RV cargo carriers are quite safe and are an easy option for transporting extra items, but it is good to always take necessary precautions. After you have loaded your cargo on the carrier, check the hitch locks or latches. Check the strapping points as well, and if you do not have one, then buy it. 
Also, evenly distribute the weight on the carrier. Many cargo carriers come with reflectors, making them more visible at night and preventing other vehicles from hitting it by mistake. If your carrier does not have in-built reflectors, you can install them on your own too.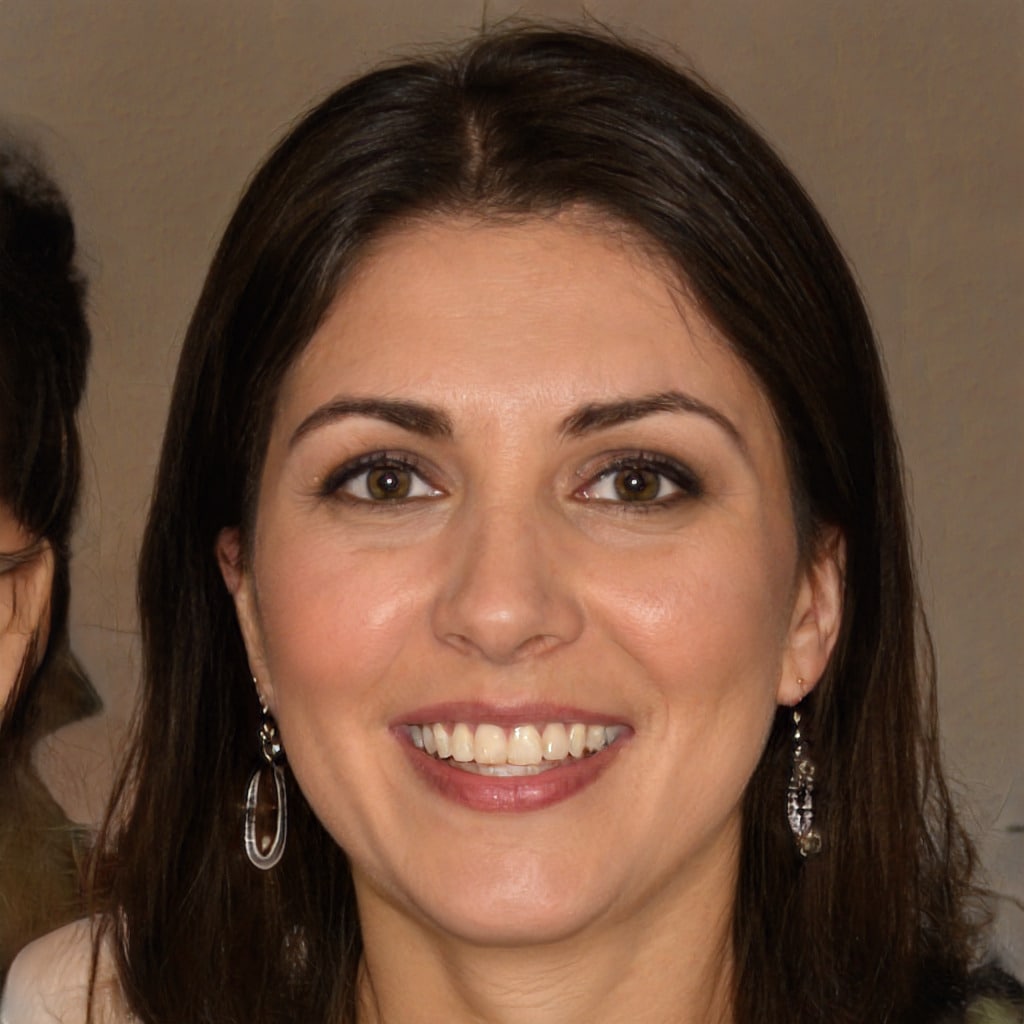 Hello, fellow wanderers! I'm Alyssia. Since 2008, my husband and I have called an RV our home, journeying through life one mile at a time. Our nomadic lifestyle has led us to over 70 countries, each with their unique tales that have shaped our own.
I share our stories and insights right here, hoping to inspire and guide you in your own adventures. Expect tips on RV living, our favorite camping spots, breathtaking hiking trails, and the joys and challenges of an ever-changing view from our window. Alongside, you'll also find practical advice on outdoorsy stuff, designed to equip you for any journey. Join us as we continue to explore the vast, beautiful world on wheels!