The Best RV Composting Toilets
Looking for an RV composting toilet? They're not the crops to mind while building your camping and outdoor world, but they're a tool for anyone who enjoys life on the road.
Nothing screams freedom like hitting the road in your own RV, whether that's in a truck bed tent, an off-road trailer, or something even smaller and more nimble. Traveling in an RV is all fun and games until nature calls you out and you have to dump your junk. Sorry to conjure up the image, but this is about composting toilets after all.
If you are looking for a clean, and environmentally-friendly alternative to nature's call, why not invest in a composting toilet for RV living? These toilets are self-contained, small, sometimes portable, and odorless. They make use of no water at all and requires very little energy, and are great for large motorhomes or the smallest campers.
To help you get you on your way, we have reviewed the best RV composting toilets present in the market along with their essential features. They're not cheap, but anyone who gets one is always happy they did.
Buyer's Guide
Let's start with a buyer's guide o you're introduced to RV composting toilets before you read the review. Here we look closer at exactly composting toilets are, what they do and we also look at the best features that make the better one stand out. 
The buyer's guide will continue after the reviews, where we've also include a step-by-step guide and video on How to Install a Composting Toilet in an RV which you can skip straight o by clicking the link.
What is a Composting Toilet?
A dry composting toilet is a toilet that makes use of no water at all, which means it doesn't require any plumbing. It is completely organic and natural and does not require any chemicals or flushing. It is similar to a mini ecosystem and separates the liquids with the solids and even converts it into humus. This toilet, since it lacks water, is very easy to use and even provides ecological benefit to the environment.
How Does an RV Composting Toilet Work?
RV Composting toilets work by turning your waste into compost. This helps in encouraging and increasing the activity of microorganism already present in your waste.
Composting toilets make use of no water, and only needs a dry medium such as peat moss in order to control the smell and to provide the carbon which the waste needs to start decomposition. Furthermore, in these toilets, your urine and feces are divided and held in separate holding tanks. Similarly, they are also emptied separately as well.
When these tanks are full, urine can be dumped in the toilet, and the composted waste becomes safe to dispose of along with the other trash without any extra treatment.
The compost can further be used as a fertilizer; however, some rules and regulations forbid the use of human compost, so it is a good idea to check the regulations first.
Characteristics of Our Favorite Models
Before investing in an RV composting toilet, it is important to take a look at the top features present in these products. Mentioned below are some things you should consider when searching for these toilets.
Size and Usage
When investing in these toilets, you need to keep in mind that toilets for multiple users are made of tougher materials and come with a large waste tank.
This is because if you overload a small toilet, it can create stress and unwanted odor, causing the life expectancy of the component to decrease. 
Even though there is no exact formula to decide which toilet you must buy, you should search up the expectancy of the product you are buying.
Also, if there are more than four people using this toilet, then invest in a medium or large size one instead of a small one.
Easy Installation
RV composting toilets are relatively easy to install and are self-contained. In fact, installation should not be a deciding factor when investing in an RV composting toilet. However, there are certain features such as handles and vents mounted on both sides that make them very helpful to pick up and use. Moreover, it is a good idea to buy a product that has tech support available readily along with an instructional video as well.
Ease of Cleaning
RV composting toilets are not difficult to clean at all. However, the quality of components does matter. With use, some toilets tend to sag or bow, and this can affect the precision of parts such as the storage tank for waste. Moreover, it can also become difficult to open it, and this makes it susceptible to spilling.
When investing in a composting toilet, it is a smart idea to search for toilets that can be easily cleaned by a household cleaner. Also, try to buy models that do not require special equipment for cleaning.
Review of the Best RV Compositing Toilets
Finding the best compositing toilet for RV can be a tough and tiresome task. You need to search for the best products, go through their features, pros and cons, and multiple reviews to decide whether if it is worth your money. To make this task easy for you, we have compiled the top models present on the market.
Best RV Composting Toilet: 
Nature's Head Composting Toilet with Close Quarters Spider Handle Design
Natures Head Composting toilet is the best toilet present for RVs overall. This unconventional toilet is, no doubt, exceptional due to its great features. It is incredibly famous amongst van-lifers and RV owners since it has a robust construction. It makes sure there is no blank tank at all, and you can remain free from maintaining it. With this one, you no longer have to dup sewage waste and mess into a clogged tank.
Moreover, it uses no water at all during flushing. This not only helps in decreasing the mess, but it also means that the water in your fresh tank will last longer, which is another advantage for owners. Furthermore, you don't need to purchase chemicals separately in order to break down the waste. Since it is an all-natural composting medium, it is good for the environment and is also less time-consuming.
Natures Head composting toilet does not smell at all. It is completely odorless, even when it stores your liquids and solids in them. However, there is a small exhaust fan present inside the toilet that usually pulls fresh air into the toilet and then pulls it out through another exhaust tube. This fan also tends to keep the inside of this unit dry and reduces the growth of mold.
This composting toilet has a capacity of 500 pounds, and the seat on this toilet is also very comfortable and elongated. Since it is made using premium material, you can relax and use this in the long run with ease.
Bottom Line
This is an excellent composting toilet for kids and adults. It does its job properly and is an ideal investment due to its great features. It is odorless, makes no noise, and works efficiently to compost your waste. While it is priced higher than most others, you truly get your money's worth.
Nature's Head Dry Composting Toilet with Standard Crank Handle
This is yet another product by Nature and is as good as the previous toilet. It is manufactured using robust and reliable material, which also makes it ideal in the long run. Also, this is a convenient toilet in terms of use and is light enough to be carried from one place to another.
Nature's composting toilet is safe, natural, and eco-friendly, which makes it ideal for your household, workshop, or cabin. It is a user-friendly item that comes with a hand cracker agitator. This helps in quick and efficient composting of waste. Moreover, the design of this toilet is very innovative and is ideal for personal sanitation.
This is a self-contained toilet and has a diverting system for urine. It makes use of hard stainless steel during its construction, which makes it incredibly tough and robust. Since it comes with odorless features, this unit truly provides you your money's worth. Another great thing about this Nature toilet is the fact that it has a modeled seat present. This seat makes it easy to clean, and does not make a mess.
Furthermore, this RV composting toilet can be disassembled easily without creating an issue. So if you need to pack up and move, you can easily open this product, disassemble it, and carry it with you. It comes with a vent hose measuring 5 inches, a 12-volt power plug, and a bottle cap. It has everything you will need, except an external vent. Also, Nature has great customer service, making this the perfect option in almost every way.
Bottom Line
This Nature's toilet can be a smart investment for your RV for many reasons. It has exceptional features, great customer service, lasts long due to durable construction, and also has a five-year-long warranty. In fact, it is the best you can find as a budget option.
Best RV Composting Toilet for the Money:
Separett Villa 9215 AC/DC
Villa 9215 AC/DC is a composting toilet created by Separett. This RV composting toilet has a simple and incredibly compact design, allowing it to fit in any place you want. It also provides you with great comfort when using it and can be a great item to add in your RV. Not only is this toilet good for off-grid living, but it is also perfect for on-grid living, and you can use this one in your house easily.
Another selling point of this RV composting toilet is that you can easily power the electric fan on this unit using either a DC supply or an AC supply. It depends entirely on your personal choice and needs. This fan helps in evaporating liquid with ease and even keeps solids very dry. Moreover, this composting toilet comes with a seat that is pressure sensitive.
This means that as soon as you sit on it, it senses the pressure and opens the solid bins on its own, automatically. What's more, with this model, you no longer have to face any odor issues, and it comes with separate containers for liquids and solids both.
Bottom Line
This is a great composting toilet by Separett - it has great features and works incredibly well. Since it is ideal for houses as well as RVs, you can think of investing in it with the peace of mind that you'll get as much use out of it as you choose to.
Sun-Mar Excel Non-Electric Self-Contained Composting Toilet
Sun-Mar is another exceptional company that creates long-lasting and durable composting toilets for RV and outdoor life. This self-contained toilet is also a good product. It makes use of a heater in order to evaporate the liquid waste with ease. With these features, this toilet decreases the frequency of emptying your waste again and again and hence improves its overall capacity.
Sun-Mar has a compact and elegant design, making it perfect for your household. Since it is a small toilet, it can fit in any place you want. The handle on this one takes up no lateral space at all and is present on the front side of the toilet. To ensure that it is made using premium quality products, this unit is NSF-certified. It also meets the performance it claims to and is very efficient in its function.
The best part about this toilet is that it has a long five-year warranty on its housing, while the parts have a separate three-year warranty to provide you with the peace of mind you need.
Bottom Line
This RV composting toilet is very expensive, no doubt, but knowing that it can work in your RV as well as your house makes it worth your money. It is compact and portable, allowing you to carry it easily and making it a good RV composting toilet to buy.
Best Budget Portable Toilet
Zimmer FBA_ZI-CT101
What Recent Buyers Report
According to recent buyers, this portable toilet has proved to be very practical for RV owners. They have enjoyed that it is lightweight and easy to fit, which also helps them to travel around with it easily. Also, the large holding tank has provided ease to buyers as it can go up to 70 flushes before it needs a refill. 
Why is Stands Out to Us
This portable toilet isn't a composting toilet, but we've included it as the above toilets are all expensive and if you're looking for an affordable toilet, it won't be a proper composting toilet.
This one is made of heavy-duty polythene, making it last very long. It can carry around the weight of adults and stand against degradation due to sunlight. It is easy to clean due to its smooth design. It has a huge capacity in the holding tank and needs two to three days before you need to empty it. 
It is lightweight and compact, giving users the convenience to travel around with it. The Zimmer portable toilet can be used for outdoor activities, even if you have small campervans. 
Bottom Line
Overall, this one provides you with all the benefits you can expect from a portable toilet. It is made from a strong material, making it durable. Its size makes it easy to carry and has a large capacity of five gallons in the holding tank. You can buy this product and enjoy all of the benefits at a very reasonable price. 
Comparison Overview 
A composting toilet isn't the only option you can opt for when finding a toilet for your RV. There are other variations, too, such as a dry flush and an RV toilet. Here's a comparison between all these so you can figure out which one is the ideal choice for you. 
Composting Toilet vs. RV Toilet
A composting toilet is portable, and, as the name suggests, it works by composting human waste instead of using water and does not require plumbing to drain out the waste into the tank. It is an organic approach as human waste can be recycled and turned into fertilizers. These toilets have separate liquid and solid waste tanks, having no sewage. They evaporate moisturizer and do not stink while composting waste.  
Meanwhile, traditional RV toilets are very similar to the plastic one you would find in households. They are installed above the holding tanks with septic or sewage connection. They require water to work as a normal toilet and need to be connected to an external water supply or RV's water tank. When you flush, the waste drains out to the black water tank, and then it is plumbed out through the hose. Then the waste is dumped out to the nearest dumping point. 
RV Composting Toilet vs. Dry Flush
A dry flush acts like an adult diaper genie. It comes with mylar liner bags that can fit inside the toilet. You can pee and poop inside it and then drain it out. It is very easy to use as once you are done, the bag collapses, twists, and seals up the waste. It comes with 17 flushes and does not require venting or external liquid flushing. It comes with rechargeable batteries and refills cartridges.
On the other hand, as mentioned above, a composting toilet requires manual cleaning of the tanks and requires ventilation.
Composting Toilet For RV vs. Cassette Toilet
A cassette toilet is very similar to traditional RV toilets. It is installed over a small, easy-to-remove waste tank. When the tank is full, you take it out and drain out the waste into a regular toilet. Once you are done, you put the tank back into your RV. It also requires a permanent black water tank. Also, cassette toilets are not chemical-free toilets. 
Meanwhile, a composting toilet is portable and does not need water and has separate tanks. The tanks are then drained out to trash bins or dissolved down a sewer. Composting toilet wastes also do not contain chemicals. 
Composting vs. RV Black Water Toilet 
RV black water tanks are holding tanks that store waste in them. If they are not dumped out to the nearest dump stations or maintained properly, then they can cause big problems. These tanks hold human waste. 
On the other hand, composting toilets do not have black tanks and instead have separate tanks for liquid and solid waste and dumped out accordingly. Solid waste tanks are removed easily and then stored into a trash bag, and liquid waste tanks are drained out into a regular toilet. 
Perks of Investing in a Quality Model
Hearing the words composting and toilet in the same sentence may sound weird and gross. But since you have been conditioned from the start to use a standard flush with water and you believe it to be the only normal way to dispose of your waste in a sanitary fashion, these toilets may push you away. So allows us the opportunity to discuss with you the benefits of these composting toilets and why you should buy one!
No Worrying About a Clogged Toilet
RVs are small, and with many people around, the toilet is bound to remain full and, in most cases, clogged. If your toilet gets clogged, the whole area will smell, and this will lead to more problems. However, with these composting toilets, there is nothing to flush because there are no pipes present where the waste can get stuck.
You can put your plunger behind you and invest in these products. Plus, the bowl of a normal toilet is no doubt large, but it gets compact while trying to fit in the pipes, this can leave mess and stains on the porcelain behind. However, RV composting toilets are ideal because they do not clog at all.
No Noise or Splashing
Another advantage of RV composting toilets is they do not splash no matter how big your feces may be. If you tend to get embarrassed due to the splashing noise, then you do not have to worry. These toilets are completely dry, and so there is no sound at all as you clear your stomach away. Since there is no splashing, there is also no loud flushing noise that may get you more embarrassed.
They Do Not Stink
Many people directly assume that these toilets stink since they do not use water to clear away the waste. In fact, this is far from the truth. With these toilets, there is little to no odor at all. These toilets have no smell, and since it mixes the waste with peat moss, the smell is eliminated easily.
Types of Composting Toilet Perfect For RVers
RV Composting Toilets come in two different types. You can choose the type that is most suited to your requirements. These types are:
Batch Type Units
Batch Type Units come with two or more bins attached to the toilet. Once the bin is full, it gets moved to a different place, where the composting process takes place and gets completed. This process usually takes around six weeks to finish. Once done, the waste is buried, and the pin becomes empty and replaced. The process then repeats itself.
Continuous System
The other type of RV composting toilet is the one which comes with a continuous system and has a single chamber. This chamber is where all the waste goes, and the waste remains in this place until the entire composting process is completed.
However, if you want to opt for a continuous system composting toilet, then you need to have an underfloor space. Also, keep in mind that each pan must have its own chamber.
Replacing an RV Toilet With a Composting Toilet
Replacing an RV composting toilet isn't difficult and involves the following steps: 
Take measurements of the area you want to fit your composting toilet.


Then take measurements from outside the RV, where you are going to drill for the toiler.


Cut a flexible length of PVC and adjust it later on for ventilation.
 
Install the pipe through the hole from under your RV.


Then mount the pipe straps to hold the vent.


The hoses are going to pass through the cabinet after drilling is done to the toilet.
   
Shut the water supply off to the RV so that the freshwater hose does not spray water everywhere while installing the new toilet.


Next, drain the water system by going outside to low point drain tubes.


To remove the old toilet, remove the freshwater supply nuts, and it will come right out.


You will now see a big opening in the floor. Take a plug, install it there, cover it with a piece of wood, and mount the composting toilet on it.
 
Now take the electrical plug that goes into the side of the composting toilet.
 
Take the electrical plug out of there. Open the panel and see volt receptacle and tap the electrical plug in it.
 
The wiring tubes in there will directly run under the bathroom sink.


After the electrical part is done, trace out the bottom of the composting toilet onto the piece of wood and cut the wooden piece according to its size.
 
Install the screws and brackets. Then place the wooden piece down the opening hole to mount the composting toilet on it.
 
Once it is installed, plug in the power in the vent hose, and you can see the exhaust pipe coming out. 
If you're confused about the whole process, the video below will help you learn about the process in detail and walk you through tricks and techniques to make your process easier. 
Conclusion
Composting toilets are no doubt ideal for people who own RVs. They are environment-friendly and extremely good at their job. They do not make use of water, which makes them the perfect solution for compact places and moving home.
We hope that this guide was of help to you. Be sure to make use of the information on best RV composting toilets reviewed above along with your own research. This way, you can invest in the perfect product for your particular needs.
People Also Ask
These composting toilets are a new concept for people today, and there are many common questions regarding these products. Some of these frequently asked questions include:
How to Vent an RV Composting Toilet
An RV composting toilet will need to be vented out. You can use absorbent or natural material to cover the elements right after its usage and to prevent smell. Since composting toilets do not have vent fans, they will need covers to prevent them from stinking. 
How Much Does a Composting Toilet Cost? 
There are many user-friendly RV composting toilets available at a relatively low price. They are portable and do not stink. Those cost up to $150 have smaller holding tank capacities and are not ideal for RV owners who take out their RV more often or those who have big families. 
However, units costing over $150 are comparatively more durable, have stainless steel material, have wider seats, contain vent hoses and fans, and have separate holding tanks for liquid and solid. Thus, they are ideal for larger families. 
How to Empty a Composting Toilet
Emptying or dumping a composting toilet can be a simple task and be done without any hassle. The toilet contains separate tanks for liquid and solid waste and has no sewage. The waste tanks can last for days without being emptied, but the liquid waste tank needs to be dumped frequently. 
Wastewater tanks can be easily removed and dumped in any regular toilet. The process of dumping a solid waste tank is done by removing the whole toilet from your RV or motorhome. Composting toilets have removable latches holding onto the seat. After removing these latches, dump the waste into a trash bag and throw it in any dumpster.
Is it Worth Using a Composting Toilet in an RV?
A composting toilet for an RV is very easy to use. It requires no plumbing and is easy to clean since there is no sewage. It is eco-friendly as it requires little water and human waste can be recycled and turned into fertilizers. 
These toilets prove to be very convenient for RV owners as they are easy to carry. They can also be very affordable in comparison to regular toilets. All these benefits make them quite worthy of buying for an RV owner. 
Do Composting Toilets Smell Bad?
The best part about composting toilets that makes them perfect for RVs is the fact that they do not stink at all. These operating toilets make use of additional bulking material such as popcorn, peat moss, sawdust, etc. and mix it with your waste. This provides the compost pile with proper aeration and allows oxygen to pass through easily. Hence, your compost is made safe and odorless to handle.
Can You Pee in a Composting Toilet?
Yes, these composting toilets can handle all bodily functions, including feces, urine, and even periods. They come with a separate urine area where liquid gets diverted and collected without mixing with the solids. This reduces the number of feces needed to compost, and it can also remove liquid without any issue.
Can You Use Toilet Paper With a Composting Toilet?
Even though you can use toilet paper with composting toilets, you must keep in mind that paper products do not get decomposed as quickly as solid waste does. These products remain visible for a long time after being broken down. However, toilet paper such as marine or any RV toilet paper composts quickly and is more acceptable.
Do Composting Toilets Need Water?
RV composting toilets do not require water at all, and this makes them perfect for RVs. They make use of the natural process of evaporation and decomposition in order to get rid of human waste and recycle. The waste that gets dumped in them is over 90% water, and it evaporates and goes back to the atmosphere through its vent system.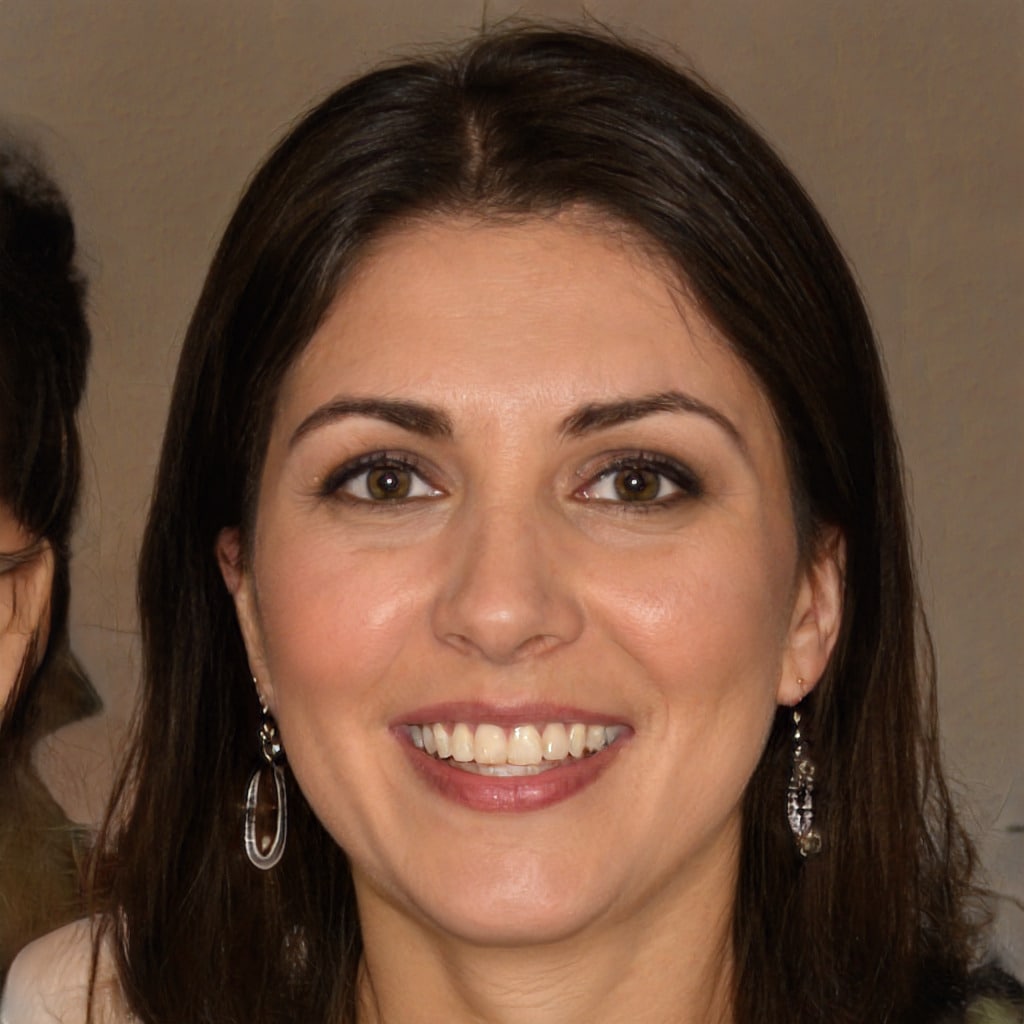 Hello, fellow wanderers! I'm Alyssia. Since 2008, my husband and I have called an RV our home, journeying through life one mile at a time. Our nomadic lifestyle has led us to over 70 countries, each with their unique tales that have shaped our own.
I share our stories and insights right here, hoping to inspire and guide you in your own adventures. Expect tips on RV living, our favorite camping spots, breathtaking hiking trails, and the joys and challenges of an ever-changing view from our window. Alongside, you'll also find practical advice on outdoorsy stuff, designed to equip you for any journey. Join us as we continue to explore the vast, beautiful world on wheels!