The Best RV Toilet Paper
Looking for some RV toilet paper? Comfort is one of the most important factors in a happy RV adventure, and that means in every aspect of RV life, and dare I say it: comfortable toilet paper is nice.
But it's not just about comfort why getting some good quality toilet paper for your home on wheels is important. RV toilet paper breaks down quickly and avoids clogging up your sewage system or holding tank. It is actually designed for outdoor/camping use and is RV septic tank safe, so it won't compromise your RV's plumbing system.
In this article, we review the best RV and camping toilet paper. Each product is perfect for outdoor life, whether you're camping, in an RV, in your boat, wherever it will be high quality biodegradable.
 As well ell as giving a detailed review of each toilet paper we offer more general information, so if you'd like to master the art of RV toilet paper, give this article a good wipe... erm... I mean read!
Are All RV Toilet Papers The Same?
Not all toilet paper has the same qualities, but it's all made to provide the same service and I'm sure we all know what that means. Every product will have different qualities and the same goes for even the most trivial of products, such as toilet paper. There will be products made thicker and "more comfortable", but these won't break as easily when handled with more pressure.
Others will be designed to dissolve and break down faster when hitting the water. Some toilet paper for RV living are made from recycled materials to please a certain demographic, but some say this could sacrifices comfort. Not all toilet paper is designed the same even if they're there to do the same thing.
Aspects to Take Into Consideration Before Buying RV Toilet Paper
As previously mentioned, different brands of toilet paper won't all be the same standard. They'll all have their own different qualities, pros, and cons. This section will discuss the various aspects and considerations to think about before purchasing your next batch of toilet paper for your RV.
What Type Is It? 
The type of toilet paper you are planning on using is a huge factor in the safety of your toilet and your sanitary system. If you use a paper that isn't biodegradable, your pipes and holding tank might suffer from blockages. You could also react to the different perfumes or fragrances used in certain toilet papers, if you have sensitive skin. Choosing the right type is an important factor.
Quantity of Sheets
You want all the value you can get for your money, or great bang for your buck, as they say. Choosing an RV toilet roll that has the most sheets per roll is also important. You don't want to run out halfway through your journey.
Sensitivity Safe
Another key point to remember is that many RV toilet papers are fragranced and could irritate sensitive skin.
You should always check what material is being used and if there are any perfumes added to make the product smell nice, this might affect your skin and cause irritation.
Review of the Best RV Toilet Papers
An important part of the article would be the review section. This is where we would describe, in detail, the multiple qualities, pros and cons of each toilet paper for your RV.
Best Overall RV Toilet Paper:
Scott Rapid-Dissolving Toilet Paper, Bath Tissue for RV & Boats
This toilet paper was specially-designed for RVs, boats, and buses, so you'll be happy to know that it has all the qualities to perfectly suit the RV lifestyle. This product is able to dissolve four times faster than your other standard RV toilet papers, which means you'll very rarely suffer from any form of blockage.

The fast dissolving paper doesn't sacrifice comfort either, as it is gentle on the skin and won't cause any irritation as the paper isn't scented. The product is also septic tank safe and certified as eco-friendly, meaning that both your RV and the wildlife that surrounds it will be safe from damage.

Bottom Line

This RV toilet paper dissolves four times faster than your standard toilet roll, which makes it perfect for use in your RV and flushing down into septic tanks. It's also been certified as being eco and septic-friendly, as most scented toilet rolls often release chemicals into the environment that cause damage.

Standard toilet paper may also easily cause blockages, which is different from this biodegradable toilet paper. The only problem with this product is that it's only one-ply, which means it's not as thick or strong as other products. This is mainly why it's so fast at dissolving, but also means the paper may break while using it.
Aqua-Soft Toilet Tissue - Toilet Paper for RV and Marine
This RV toilet paper has been specially-designed for RV, marine toilets, and septic tanks. The paper is a soft, two-ply paper that is extra-absorbent. With an RV waste system in mind, the paper dissolves faster than your average household products. This fast-degrading process will limit any clogs throughout the system.

With every roll, you'll have 396 sheets of soft and comfortable toilet paper which should last you a good amount of time. The product is also 100% biodegradable so you'll not harm any local ecosystems or wildlife. It's not even perfumed, which usually gives off harmful chemicals.

Bottom Line

This product was specially-designed to keep the septic tanks of your RV clog-free and without any hassle whatsoever. The biodegradable material dissolves quickly but also offers a two-ply strength and comfort.

The benefit of having a two-ply toilet paper is mainly that you won't have to worry about it breaking so easily and that it's softer on your skin. The only real problem with using this product is that because it's a two-ply toilet paper, it'll take longer to dissolve within the holding tanks, which could compound into a clog over time.
Best RV Toilet Paper for the Money:
Camco 40275 1 Ply 4PK
This four pack of RV-designed toilet paper is specially made to be RV septic tank-friendly and fast at dissolving, with almost immediate results. This clog-resistant paper is effective, as the paper is only one-ply, which means that it's only got one layer to dissolve, making it super biodegradable.
Many products use a two-ply solution, which provides extra comfort and strength to stop the paper from breaking so easily, but that's what often causes the clogs. With a one-ply paper, this wouldn't happen. This is also eco-friendly as there are no perfumes added for scent purposes. You'll also have 500 sheets per roll, which is perfect as this will last a long time.

Bottom Line

Your septic tank will have the full benefit of this one-ply toilet paper, as it won't have as much to dissolve compared to that of a two-ply type, meaning less clogs and a healthier septic system. The products aren't scented and don't include any dyes, which is a huge bonus for the environment.

You'll not need to buy these as often, as they come with 500 sheets for every roll so you get good value for money with these rolls. However, the only thing that doesn't get the same benefit, is actually yourself. The paper isn't as strong, as it's only a thin, one-ply type which also means the paper is firmer and doesn't offer the same soft texture or comfort as a two-ply toilet paper.
Angel Soft Toilet Paper, 60 Double Rolls
This two-ply toilet paper was designed to be strong enough that it wouldn't break after handling it with some pressure. However, the two-ply paper doesn't sacrifice softness for the toughness of its paper, as this product is incredibly soft to touch.

With up to 60% more sheets per roll than your standard bathroom offerings, you'll get your value for money, without a doubt. The actual paper itself has been made from trees that are the result of sustainable forestry, making these toilet rolls eco-friendly. The paper is also septic safe and will dissolve faster than your average toilet paper so that it doesn't clog up your system as much.

Bottom Line

The two-ply strength is what makes this product so strong and durable, which are great benefits, as you don't want any broken toilet paper as you use it. You'll also benefit from the 60% increase in paper sheets on these rolls compared to your standard household products.

Not only this, the RV toilet paper is eco-friendly, with a certification that proves they've been produced using sustainably grown trees, which is a huge win for the environment. The only downsides are that it doesn't offer anywhere near as much toilet paper as their competitors, as well as not dissolving as fast as competitors. This is mainly because it is a two-ply sheet and not single-ply, which will degrade faster.
Best 2 Ply RV Toilet Paper:
Freedom Living Septic Tank Safe Toilet Tissue
What Recent Buyers Report
Recent buyers have commended this tissue as it has provided them with great convenience. According to buyers, it easily dissolves, leaving a clog-free tank. They also enjoyed the fact that it eliminates the stress of buying strong and nasty chemical solutions/cleaners to clean toilets and tanks. 
Why it Stands Out to Us
Freedom Living Septic Tank Safe Toilet Tissue has become a user favorite in the market as it provides great benefits. It provides users the comfort of not spending hours cleaning toilets and extremely dirty septic tanks. This is also because it dissolves within a few minutes yet is gently and durably designed. 
It is 100% environment-friendly, which is another big incentive in itself to use this toilet paper. It offers 500 sheets in each roll, making it a valuable purchase. By using this, the user would not need any other harsh/nasty chemical cleaners to clean its toilet or tanks. 
Bottom Line
RV users have loved this tissue as it offers immense benefits, which has provided them with not only ease but also great peace of mind. It allows you to easily clean the toilets and septic tanks, and it's eco-friendly and affordable. There is nothing more a user can ask from an RV toilet paper. 
Best RV Toilet Paper in Bulk:
Seventh Generation White Toilet Paper
What Recent Buyers Report
Users have loved Seventh Generation White Toilet Paper as it has provided them immense comfort. They have enjoyed the chemical and fragrance-free material as it is made from recycled paper. It is soft and comes in great quantity, making it quite affordable. 
Why it Stands Out to Us
This is a two-ply toilet tissue, which is gently and durably designed. It is made from recycled paper, making it an environment-friendly. This also means it is chemical and fragrance-free, which provides more comfort to users having sensitive skin. 
You can buy this RV toilet paper in bulk, which makes it a great investment in the longer run. Lastly, it is a septic-safe tissue paper, further proving to be more useful for users. 
Bottom Line
Overall, this is an affordable, environment-friendly tissue made from recycled paper. Users have praised this product for providing such great benefits and love that it makes cleaning the tank easy. 
Firebelly Outfitters RV Toilet Paper, Septic Tank Safe
This RV toilet paper is a two-ply toilet paper that will dissolve quickly and boasts of being septic tank safe. The product was specifically designed with outdoor living in mind. The pack comes as eight soft rolls with 500 sheets for every roll, meaning that it'll last you longer than your standard toilet roll.

The product is designed to dissolve as the paper flows throughout the septic system. The product is biodegradable, meaning you'll not have to worry about the effect this product has on the environment around you.

Bottom Line

The two-ply strength will allow you to use this in pure relaxation, knowing that the structural integrity won't fail you halfway through using it, which is a common problem with one-ply toilet paper.

This product was designed for outdoor living and for usage inside RVs, therefore you'll know that dissolving this product inside your waste tanks won't be a problem and you'll have the benefit of knowing that it's 100% bio-degradable.

Another benefit is that you probably won't need to restock often, as each roll has 500 sheets. The only problem with a two-ply toilet paper is that there's an extra layer, which means it won't dissolve as quickly as single ply toilet paper.
Amazon Brand - Presto! 308-Sheet Mega Roll Toilet Paper
This pack includes six rolls that have 308 two-ply sheets for every roll. This product is 80% thicker than your standard RV toilet paper, meaning that you'll very rarely suffer from any premature breaking.

The septic safe product is made from pulp that's sourced from sustainably-managed forests, which means that this product is eco-friendly. These rolls also last four-times longer than your average toilet roll. These are also extra absorbent, this means that they'll be easier to disintegrate than standard toilet paper.

Bottom Line

This type boasts of having a four time longer life expectancy than your standard toilet paper, as you'll be getting many more sheets per roll than your standard toilet roll. The two-ply quality is great, as this means they won't break as easily when using them. The 80% added thickness is what gives you the confidence that they won't break halfway through using them like cheaper quality toilet paper.

They're also branded as septic safe and are sustainably sourced. However, because of the extra thickness, they won't dissolve as fast as one-ply toilet paper does. This could lead to blockages, so be cautious when multiple people are using the restroom with frequency. 
Best Eco-Friendly RV Toilet Paper:
A Little Better RV Toilet Paper
This eco-friendly RV toilet paper has been designed to work with your septic tanks and not against them. The two-ply product was designed with your RV and your own comfort in mind. The strength doesn't sacrifice softness, which is a huge priority for any RV toilet paper.

The paper itself is 100% biodegradable and won't clog your toilets like standard household toilet paper would. A common problem with most standard products is that it'll eventually clog your septic system. However, this biodegradable material will ensure this is extremely limited.

Bottom Line

All of the common beneficial features are present in this toilet paper. For example, the biodegradable material allows for the paper to dissolve far faster than many other standard household toilet papers out there, which, if used, will clog up your septic tanks and cause more hassle than it's worth.

The two-ply strength is what stops your paper from breaking when there's some tension. With the strength also comes extra comfort and a soft touch from the paper. The only downside is that because the two-ply variety is thicker than normal one-ply, there's more to dissolve, which ultimately takes far longer than usual and then may cause blockages in your system.
What is RV Toilet Paper?
RV toilet papers are specially designed and made for RV sanitation systems. They dissolve quickly and ensure clog-free and septic-safe tanks. It is strong and durable, yet it is gentle for the skin. 
These toilet papers ensure the protection of your septic and sewer systems from blockage of drainage systems and eliminate the usage of nasty chemical cleaners on tanks. They also provide peace of mind as you won't have to worry about your RV's tank being difficult to clean. 
Comparison Overview 
Toilet papers have a few variations that you might have unheard of. Here's a comparison between RV toilet papers and other counterparts to know exactly what you are looking for. 
RV Toilet Paper vs. Septic Safe
RV toilet papers and septic safe toilet papers are quite similar. There is no major difference between the two.
RV toilet papers are specifically made to dissolve quickly. They are gentle and do not sit at the bottom of the sewer system, which prevents tanks from being clogged. Septic safe toilet papers are designed for the same purpose. They are biodegradable and made from recycled materials. Both rapidly break down. They are chemical-free and ensure septic tanks are safe and cleaned properly. RV toilet papers are known to be septic-safe. 
RV Toilet Paper vs. Regular
RV toilet papers are specially designed and made for recreational vehicles and are very different from regular tissue papers. They are tested to dissolve within a few minutes, and RV owners do not have to worry about clogged holding tanks and insects inside them. 
In comparison to regular toilet papers, RV toilet papers are softer in nature and lighter. They are gentle on the skin. Some are even made from recycled papers or are hygienic and fragrance-free, proving to be safer for RV users having sensitive skin.
Types of RV Toilet Paper
Like we mentioned previously there are different types of RV toilet paper on the market. Some, with a variety of qualities, are more attractive than the rest.
Standard RV Toilet Paper
Standard RV toilet paper is biodegradable and is reliable to break up within your toilet or holding tanks. However, the problem with your standard RV toilet paper is that it takes far longer than most other toilet papers to actually break down or dissolve. These types also usually come with some nice fragrances also.
Biodegradable
Another variety would be the specifically designed biodegradable type that will dissolve at a much faster rate. They're great for keeping your holding tank blockage-free compared to the standard version. This type also provides such a soft feeling when used. However, this type might be faster at degrading. Another factor in the product dissolving is the actual material used.
Conclusion
This might seem like such a trivial thing to research. However, it's far more important than what some people think and that's how they end up with damaged holding tanks and systems. Not only does a quality RV toilet paper help your toilet but it also ensures your comfort.
People Also Ask - RV Toilet Paper FAQs
This part is also important for those that might struggle to understand certain aspects of the article or just want extra clarification. Here are a few commonly asked questions:
How to Dissolve Toilet Paper in an RV
It is important to dissolve the toilet paper so that it doesn't sit at the bottom of your holding tank. You are going to need a special kind of holding tank and products like chemical digesters, cleaner, and enzymes to dissolve the toilet paper. 
What Happens if You Use Regular Toilet Paper in an RV?
It is highly advised not to use regular toilet papers in your RV as they are relatively bulky and heavier in material and sit at the bottom of your holding tanks. This also leads to the clogging of your drainage and septic systems. It also adds more to your expenses, as to prevent the tanks from clogging, you will have to buy cleaners, etc. 
How to Test Toilet Paper For RV
Here are some steps you can follow to see if your toilet paper is RV-friendly:
Take an air tightening jar 
Pour in one cup of water (room temperature) 
Put one toilet paper in the jar
Tightly close the jar and shake it 
Let the paper be inside the jar for an hour 
Keep checking the jar to see if the paper starts dissolving. You will start seeing results within 12 hours
Can You Use Regular Toilet Paper in a RV?
You can use regular toilet paper. However, you'll run the risk of clogging your holding tank system and any pipes connected to it. This could become costly and really isn't worth the hassle. You can find some really soft toilet paper that will easily and quickly dissolve.
What Brand of Toilet Paper is Best for My RV?
Some of the most effective RV toilet papers are from the brand Scott. This brand provides some of the fastest dissolving toilet paper that doesn't sacrifice softness and is perfectly safe to be flushed down into your holding tanks.
What Kind of Toilet Paper is Safe for My RV?
The best would be the biodegradable kind. This usually dissolves up to four times faster than any other type of RV toilet paper. The faster it dissolves, the less chance it'll block up your toilet system. Biodegradable kinds are also more eco-friendly as they don't have any perfumes on them.
Other Related Buyer Guides
Here are a few other related guides to set you in the right direction: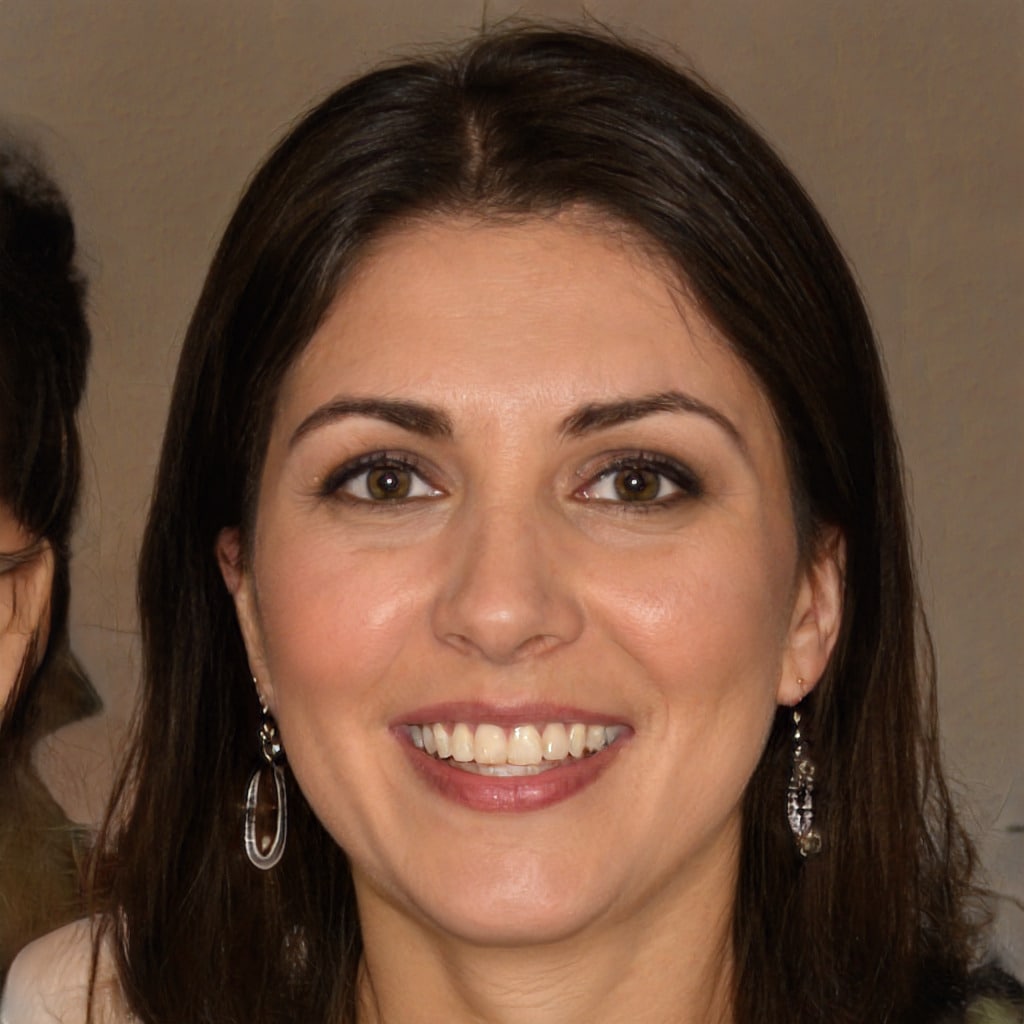 Hello, fellow wanderers! I'm Alyssia. Since 2008, my husband and I have called an RV our home, journeying through life one mile at a time. Our nomadic lifestyle has led us to over 70 countries, each with their unique tales that have shaped our own.
I share our stories and insights right here, hoping to inspire and guide you in your own adventures. Expect tips on RV living, our favorite camping spots, breathtaking hiking trails, and the joys and challenges of an ever-changing view from our window. Alongside, you'll also find practical advice on outdoorsy stuff, designed to equip you for any journey. Join us as we continue to explore the vast, beautiful world on wheels!