The Best Truck Bed Tents
Looking for the best truck bed tent? There are many great products on the market with many offering mobility and flexibility that you don't get with any other camper.
Truck bed tents attract the most adventurous of RVers, as they allow you to camp in the outdoors larger motorhomes will never be able to reach.
Sure, you lose many of the comforts of a luxury vehicle, but anyone that likes to get as off-grid as possible enjoys this. If this is you, and you want the most convenient camping spot for your truck, read on.
We have reviewed some of the best truck bed tents on the market. In the review, we cover different sizes from small to large bed trucks, and tents with different materials and constructions, so you can be sure you'll find something for you.
After the review, we've included a buyer's guide, with more information on the different types and styles of vehicle mounted tents. We offer advice on the main features to look for and what makes th best truck bed tents stand out from their competitors.
If you prefer, you can jump straight to the Truck Bed Tents Buyer's Guide by clicking the link...
Review of the Best Truck Bed Tents
It's time for us to begin our Best Truck Bed Tents Review. We cover the pros, cons, and detail the different features and materials used to make them. Each one offers something different, but we're sure you'll find something to suit your needs.
Best Overall Truck Bed Tent:
Napier Backroadz
What Recent Buyers Report

Recent buyers have shared a lot of positive feedback about this truck bed tent from leading outdoor brand Napier. Many buyers mention how easy they found the process of assembling and taking down this model, with many saying how spacious it is. They also appreciated the customer support they received.

Why it Stands Out to Us

This is definitely up there with the very best truck bed tents for several reasons. In our opinion, its overall quality allows you to use it during spring, summer, and autumn. It's one of the best models when traveling in rainy weather (you get a full rainfly). The full tent floor keeps you clean from your truck and dry from the elements, and with gear loft, gear pocket, and lantern holder there's plenty of compartments to keep personal items organized.

Who Will Use This Most

This is a reliable Napier truck tent comes with excellent quality stitching throughout and is made of durable polyester and mesh material and fiberglass poles, so it can take some hammer if you take your pets for example. With 2 mesh windows and large entrance door offers optimal ventilation, so again good for pets. The process of setting and taking down this tent up is easy, making it a good option for those who wants something easy to work with.

Bottom Line

In our opinion, just can't go wrong when it comes to the exceptional quality of this tent from Napier. It's convenient for off-road travelers who want a base in the great outdoors and feel protected from the wind and rain. 
It can comfortably accommodate two adults and your pet, and with plenty of compartments, things won't stress you out too much and you can keep things organized.
Best Truck Bed Tent for the Money:
 Milliard Truck Tent
What Recent Buyers Report 

According to recent buyers, they were delighted with the level of quality with this truck bed tent, especially at the price point. For many, it was a great purchase, especially for those just getting into camping, with many buyers impressed by its rigidity and durability ever during stormy nights.

Why it Stands Out to Us

The main reason this particular tent stood out to us was the price. This is a truck bed tent that can meet the needs of many travelers with truck beds of 6 ft 5". It offers impressive ventilation, and plenty of storage pockets to store your wallet, books, phone, and other small accessories.
The Milliard Truck Tent is the perfect accessory to start or even upgrade your camping adventure. The strong ripstop grade material is made to last, and the simple setup means you can have your tent up in minutes.

The tent has a sewn in floor which goes over the bed of your truck, so it's easy to keep clean. There's a lantern hook that makes it easy to add light and the interior storage pocket is a great place

We added mesh ventilation screens on the door and windows so you can keep it fresh during the hot summers. There's also privacy closures on the windows  that you can close as well for more peace and quiet.
Who Will Use This Most

If you want good value for your buck, this is a great truck bed tent. It's a reliable tent for those interested in sewn-in floor design. Such a floor will help keep dampness away and easy to keep clean. The ample headroom is helpful to those who are tall and sitting up is no problem.

Bottom Line

From the large door to the ventilation and durability, this tent checks many boxes. On being disassembled, it can easily fit into the weather-resistant carrying case accompanying this product. It is convenient, for many, to assemble.The design is appealing and with ventilated and privacy closures on the  door and windows, you have everything you need for a comfortable camping trip.
Best Kodiak Canvas Truck Tent:
Kodiak Canvas Truck Bed Tent
What Recent Buyers Report

The most significant points shared by recent buyers was about the waterproofness of this Kodiak canvas truck bed tent. The canvas, which the company calls Hydra-Shield, is immense and is arguably the best material of any tent on the market. Buyers liked how safe this tent made them feel during a rainstorm, and many were fans of the design and how the interior felt spacious.

Why it Stands Out to Us
We decided to add this particular truck bed tent from Kodiak because of the overall construction and durability. As mentioned, it features a 100% cotton duck canvas shell. It's watertight, breathable and you know that it can withstand a lot of harsh weather a keep you comfortable.
It boasts Kodiak's unique, clamp-on rail design with integrated, 3/4-inch, steel tube frame that provides unmatched sturdiness and allows for easy set up. So, you'l be able to set it up relatively easy and know that you can be "indoors" within minutes and keep warn and dry year round.
The tunnel-inspired design gives you more room to feel comfortable in, and the large D-shaped door with top of the line YKK zippers is a perfect gateway to this beauty. There are 5 windows that provide excellent ventilation and openness, and one of the windows gives you cab access.
Who Will Use This Most

In our opinion, this truck tent model is great for anyone seriosu about camping and enjoying the great outdoors. The canvas shell makes it a bit heavier, and slightly more awkward to assemble, but if you want to pretty much guarantee a dry and warm sleep even in the harsh winter nights, this Kodiak canvas tent will give you that.

Bottom Line
This is the best truck bed tent, but it didn't make our 'Best' because of the price and awkwardness of setting up. That said, if you're a serious camper, you should consider this Kodiak canvas truck bed tent. It's been designed to withstand harsh weather.
The waterproof construction is better than other materials, and there's even an extended awning to keep the rain away. You also get gear pockets to place your electronic devices, valuables, small tools, and more.
Guide Gear Full Size Truck Tent
What Recent Buyers Report

The general feedback about this model has been positive. People liked the durable construction of the tent, with many remarking on how it felt safe and sturdy, even in strong winds. The waterproof-material guaranteed that rain and dampness were kept out. Some commented on the difficulty they had following assembly instructions, but once they got used to it they had no issues.
Why it Stands Out to Us

This is a very reliable truck bed tent from Guide Gear, and one that's cheaper than most on our review. The sewn-in floor, as well as the rest of the tent, ensures a waterproof sleeping space. You'll benefit from the durable construction when facing different weather conditions.
With a large interior area with 4.75' of headroom and a large D-shaped door it makes for a spacious place to camp, sleeping 2 comfortably.
The lightweight tent isn't exactly a pop up camper, but it's not difficult to set up. It fits truck beds from 72-74 inches compact truck tent for camping fits most pick up trucks.
The tent is made of 190T polyester with 1500mm water-resistant coating, and features mesh windows for ventilation and a sewn-in polyethylene flooring. There are 2 storage pockets to make it easy to remain organized.
Who Will Use This Most

This tent is great for anyone who is starting out and doesn't want to spend too much. It boasts all the essential features and it will keep you comfortable from spring to fall, and can easily sleep 2 people.

Bottom Line

All in all, this truck tent from Guide Gear. Whether it's rain or strong winds this model can face it all. The windows are mesh and promote ventilation. Bugs will be kept away. The sewn-in flooring allows you to easily set a sleeping mattress without worrying about the surface below.
Granville II Truck Bed Tent
Offroading Gear Tailgate Camping Tent
What Recent Buyers Report 
This is a popular truck bed tent with many positive reviews, especially regarding the set up which is super easy. Many mention taking it down was just as easy, too. Some buyers noted how well the tent held up on stormy nights and were impressed by its ability to the wet out. Some negative reviews about customer service, but not too many.
Why it Stands Out to Us
The Granville II truck tent from Offroading Gear is a great tent for anyone serious about camping. It fits nearly any short-bed pickup truck with a 6.5' box and comfortably sleeps 2 adults.
For extra convenience, it features an integrated waterproof floor to keep you dry and clean when resting soundly in your truck. There are 3 windows that can be zipped up for ultimate privacy even without the rainfly on. Each window also features mesh so you can keep the tent ventilated easily.
There's a rear access window that unzips completely to give you access to your truck cabin, which makes it super convenient for grabbing something from your cabin. There's a few choices, too, and you can buy it with or without a fitted awning.
Best of all the Granville II is so easy to set up. It has color coded poles, elasticized straps, scratch-free clips, and you should have it set up in less than 5 minutes.
Who Will Use This Most

This is a great tent if you have a 6.5-feet truck bed. It's not the cheapest so don't get this if you're just experimenting with camping. But anyone who wants an upgrade, this is one of the best truck bed tents on the market, and will keep you dry and comfortable year round.

Bottom Line

If you want something sturdy, durable, as waterproof as you can get, and something that's so easy to assemble, this is the truck bed tent for you. Offroading Gear make some great equipment and the Granville II maintains their standard.
Napier Full Size Long Bed 8' Truck Tent
What Recent Buyers Report 
Many buyers were impressed with this vehicle mounted tent, with a lot of reviews commenting on the ease of set up. Other regular mentions were the durability in stormy weather and space inside was impressive. The only negative comment we found was a customer service issue someone had with delivery, other than that all positive.
Why it Stands Out to Us
A Napier truck bed tent is bound to be of good quality, and this Long Bed truck camper is no different. This is the only truck bed tent on the market with an actual floor, so the extra comfort will be noticeable, especially if you have a thin mattress.
This is made for long bed trucks so the space inside is impressive, and with an interior with over 5.6' of headroom and 4' x 4' awning for shade it really feels like you're glamping. Not quite, but the space and comfort is impressive.
There are 2 side vents and 2 large mesh windows with dividers that offer optimal ventilation and enough privacy when you want it. It boasts easy to set-up with color-coded fiberglass and steel poles, and most importantly you get a full rainfly to protect you against the wettest weather.
Accessory-wise you get a lantern holder, gear loft, and gear pockets, storm flaps in all windows and door for ultimate weather protection, so you will be organized and comfortable if you have to stay indoors for whatever reason.
Who Will Use This Most
Anyone with a long bed truck will enjoy this truck bed tent. It's durable, made of quality materials. it offers great accessories, and with plenty of headroom and with a good sized awning, you can really enjoy the outdoor setting and those evening barbecues.
Bottom Line 
If you're a camping enthusiast with a long bed truck you should seriously consider this camper. This is one of the best truck bed tents and has pretty much anything you need, including plenty of space. Of course, it will keep you dry when you need it, and if you're in a rush to get it up, it's super easy to assemble.
Best Truck Bed Pop Up Tent
 FOFANA Truck Bed Tent Automatic Setup
What Recent Buyers Report

Many good reviews on this model with many commenting on the ease of use. And while it's not a pop up camper, it's as close as you'll get with a truck bed tent. Many people comment on the amazing views this tent offers and with a 6 ft standing room, taller people felt more at home. Some complaints about the durability of the tent, but that could be the tall shape of it.

Why it Stands Out to Us
If you want a truck bed pop up tent this is as good as it gets. There's no awkward color coded pole structure to follow, instead it boasts an automatic pole set up, so you don't have to worry what goes where.
If you like to watch the starry nights or wake up to amazing views, this FOFANA Truck Bed Tent is ideal for you. It comes in a variety of sizes, so short-, mid-, or long bed trucks are covered, and the huge windows offer amazing views. The windows boast flaps too, so if you need privacy you have it.
The cavernous interior is like no other on our review, and with 6 foot standing room, you'll have no problem standing up to get changed, unless you're Lebron James of course. Not many of him about, but seriously, as truck bed tents go, this has an abundance of headroom.
It comfortably sleeps 2 adults, and with a full sewn in floor to keep you dry and clean. Accessory-wise, there are a generous offering of interior pockets and gear loft to store your necessities. There's also zippered access port to run charging cables from the cab so you can easily inflate your air mattress.
The material will keep you dry and comfortable, but in strong winds, the shape of the tent means it feels like it's shaking more than some of the more aerodynamic tents. But don't let that put you off as it's a supper
Who Will Use This Most

This Truck Bed Pop Up Tent has that look of the classic French cars, but in all seriousness it's a very spacious and comfortable tent. if you're tall or you just like that extra comfort and room when you're getting ready, this is a good option.
Bottom Line

This truck bed pop up tent is super easy to set up and very spacious. it's not the most durable, but it will keep you dry even if it gets a bit shaky during heavy storm. And with large windows stretching up to the roof you can enjoy the night skies or early morning sunrise like no other tent can offer.
Buyer's Guide
Now for the buyer's guide. Here we take a closer look at truck bed tents and offer more general advice, such as understanding the sizes you should get. We look at the different features that make the best truck bed tents stand out from the rest.
There''s an FAQ section, too, so by the end of the article, you should have any queries you need answering answered. Happy reading!
What Size of Truck Bed Tent Do I Need? 
The answer to what size of truck bed tent you should opt for depends on a couple of factors. 
The Size of the Truck
Of course, the size of the truck you'll be traveling in will dictate the size of the truck tent you can use. That's why it's important always to record the dimensions of your vehicle for narrowing down your choices.
The Space Your Require
You need to ask yourself about how much space you require while camping or staying outdoors. Sometimes, larger trucks can accommodate smaller sized tents. So, it's not necessary for you to opt for a bigger tent if you can make do with a smaller size.
How Do I Choose a Truck Bed Tent? 
We always advise our readers to take time and research as much as possible before making their final purchase. We believe that you deserve quality for the money you'll be spending. That's why we decided to create this review list and guide.
Do keep these factors in mind when choosing a truck bed tent:
Material and Construction
The material of the tent should be able to withstand a variety of weather conditions. It should definitely be waterproof. The assembled tent should be resistant to strong winds. The more durable the tent is against the forces of nature, the more comfortable your experience will be.
Convenience
No one wants to waste hours trying to figure out how to assemble a tent. That's why you should opt for a model that is easy to build. It should also be convenient to disassemble.
Ventilation
You don't want to feel stuffy while inside the tent, right? There are models that come with windows. So, depending on your ventilation preferences, you should pay for a tent that fits your needs.
Space
As mentioned above, the size of the tent as well as the truck matter. Always go over the dimensions of the tent to make sure it can adequately be used for the type of vehicle you will be traveling in.
What Do I Need To Know Before Buying?
Now that you're familiar with the variety of bed tents for your truck, there are few considerations you should know about.
When selecting a tent for your truck, do consider:
The Design
There are models that are floorless while some have sewn-in floors. With floorless designs, you don't have to move the clutter in the back of your truck. The same can't be said for the sewn-in floor tent.
Accessories
A variety of tents come with certain accessories. You will find models that can hold lamps or lanterns (outside as well as inside the tent). Gear loft and gear pockets are a great accessory as it's extra storage and keeps you organized
Some tents come with extra wind and rain guards, and getting a good sized awning is always nice as space inside is a premium.
Customer Support
Opting for a tent from a company that offers commendable customer support is always a good idea. Convenient customer support lets you know you're buying from a manufacturer you can trust.
The Height
Some people don't always consider the height of the tent. A model giving you the sleeping space you require doesn't always guarantee the height (or headroom) you'll be comfortable with. Low-height tents can cause people to feel uncomfortable (and even claustrophobic). That's why you should look at the height, length, and width of a tent before buying it.
People Also Ask - Truck Bed Tents FAQs
We understand that many of you might have certain questions regarding truck bed tents. And you know what, we welcome such a curiosity. Asking as many questions as possible before buying a product is completely valid.
Below we have tried to answer some frequently asked questions about truck bed tents. We hope our answers prove helpful to you.
Can You Drive With a Truck Bed Tent?
The simple answer to this question is no; you can't drive with a truck bed tent. This is because such tents aren't capable of handling the usual wind speeds during driving. That's why it's recommended you take down the tent before driving. However, you should be able to move your vehicle back or forth a bit (if necessary) with a fully assembled tent.
Can a Truck Tent be Used on the Ground?
It's recommended that you don't use a truck tent on the ground. Such tents are designed to be assembled in the back of your truck. However, you can still try to use it on the ground if you have the necessary pegs and tools to make it work.
What Size Air Mattress Fits in a Truck Bed?
The size of the air mattress you should be able to fit in a truck bed depends on certain factors. You should look at the size of the tent as well as the size of the truck. It also depends on whether you have a long or short air mattress. Some tents can accommodate mattresses that are 8-feet long while others only fit 5-feet mattresses.
Truck Bed Tents - Get Comfortable Off grid
Truck bed tents are super convenient and allow you to enjoy the great outdoors like you can't with other RVs and even tents. They are spacious and warm enough and allow us to make the most of our trucks, too.
As with most things, you get what you pay for, and a good quality truck bed tent will not be cheap. That said, we found a couple of budget models that we believe are ideal for anyone starting out.
So, whether you're an outdoor beginner or an off-grid specialist, we're sure you'll find something to suit you in the above review. And while we recommend all of the models, there are other good quality models that didn't make our list. Whichever one you go for, we hope you get plenty of enjoyment out of your new camper.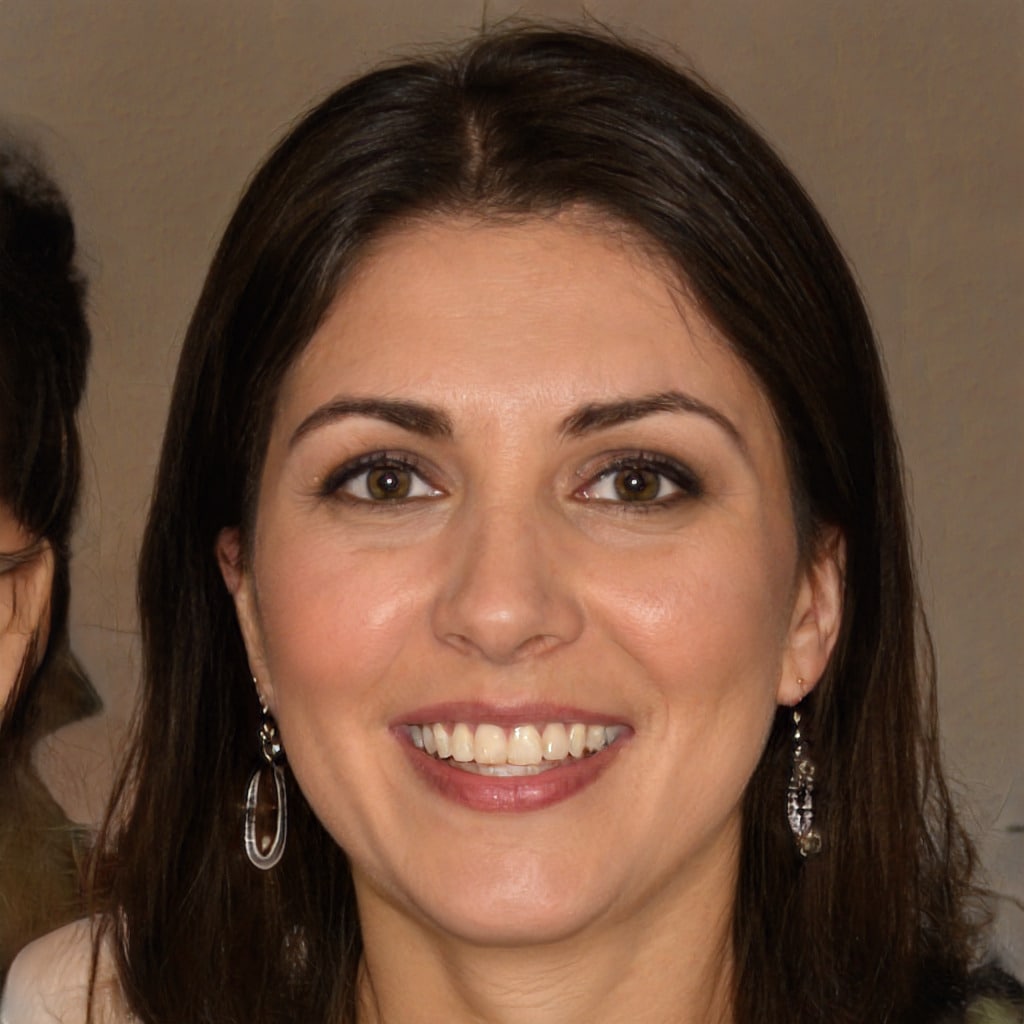 Hello, fellow wanderers! I'm Alyssia. Since 2008, my husband and I have called an RV our home, journeying through life one mile at a time. Our nomadic lifestyle has led us to over 70 countries, each with their unique tales that have shaped our own.
I share our stories and insights right here, hoping to inspire and guide you in your own adventures. Expect tips on RV living, our favorite camping spots, breathtaking hiking trails, and the joys and challenges of an ever-changing view from our window. Alongside, you'll also find practical advice on outdoorsy stuff, designed to equip you for any journey. Join us as we continue to explore the vast, beautiful world on wheels!