Do you frequently get away but miss the luxury of cycling while camped up? A hitch bike rack is a great idea for anyone wanting to transport several bikes on their road trips.
Hitch bike racks are designed to carry more than one bike, and are a great way to transport your bikes anywhere you go, without the worry of getting it damaged.
Of course, they're not all made equally, and the best hitch bike racks don't just carry your bicycles safely, but will be easy to assemble and be made of more durable materials, ensuring it doesn't go rusty. 
We have compiled a review of what we believe to be the best hitch bike racks on the market. There are different styles, and we have included both as there are pros and cons to either.
After the review there's a Buyer's Guide where we go into greater detail on the different features you should be looking for in a hitch bike rack, and what makes a good quality product.
If you prefer, you can scroll straight down to the Hitch Bike Racks Buyer's Guide by clicking the link...
Review of the Best Hitch Bike Racks
For those looking for the best models currently available in the market, we have created this list for you. We go over each item's features, pros, and cons, to help you make an informed decision before you buy.
The Thule T2 Classic Hitch Mount Bike Carrier is definitely a winner and we believe it to be the best. It first came onto the market more than a decade ago, and has inspired innovation in hitch bike racks since.
Assembly is important with any hitch bike rack and loading and securing time with this model is easy, and this rack allows you to load and transport 3 bikes.

The overall durability of this hitch bike rack is impressive, as it's made of steel and has a coating of long-wearing paint, so it will be protected from the harsh elements of nature.
Because of its steel construction, do keep in mind it's a heavier option, weighing approximately 56.1 lbs. But your bicycles will remain safe and secure while you travel. Also, this hitch bike rack offers more versatility than most, as it can accommodate almost any bike as long as the wheelbase is of 48" or less.

Bottom Line

The Thule T2 Classic Hitch Mount Bike Carrier is one of the best hitch bike racks on the market, thanks to its durability and security. It's a heavier model, but it works for a variety of bicycles and will serve you well.
For those interested in a more affordable or Best Hitch Bike Rack for the Money option, the Critical Cycles Lenox 4-Bike Hitch Mount should be an option. From another brand you can trust, this rack allows you to transport your cycles safely and without worry. 
The tie-down cradles and traps are there to ensure your bicycles don't wobble during travel, preventing any possible scratches or worse.
The carry arm spacing works well to accommodate a range of sizes and styles, and when it's not in use, you can easily fold it all up to save space. What's more, the tilting main mast makes for convenient lift-gate access because you won't have to remove the rack.

This bike hitch rack is made from alloy steel. Such a durable construction means it will serve you for a long time, and allows you to carry up to four bikes or 140lbs. A bit of assembly is needed for set up, but the instructions are easy to follow.

Bottom Line

The Critical Cycles Lenox 4-Bike Hitch Mount Rack is our Best for the Money selection. It offers you a range of features at an affordable price. While it is a bit heavy, it does keep your bicycles secure.
If you only need to transport two bicycles, it's better to get one that caters to your needs. Our choice for the best two cycle rack is the Swagman XC Cross-Country Hitch Mount Rack. It's a hassle-free way to secure your bicycles and take them where you want. 
It also has an intuitive construction which enables you to adjust this product to accommodate a range of two-wheelers. This hitch bike rack focuses on security because the frame and wheels are kept locked when in use. You can increase the level of security by using a separate lock cable, of course.

The versatility of this rack is what makes it on our list, however. And whether you have to carry a children's bicycle or an adult cycle it can carry both. It features two upright soft coating ratcheting arms, which you can easily fit cycles with frames of up to 59-cm.
It won't take you long to assemble the entire rack. Once you have secured your bicycles on it, you're free to drive off to any place knowing the cycles are protected. As an added bonus, you can use this for trucks, vans, cars, and even SUVs.

Bottom Line

The Swagman XC Cross-Country 2 bike hitch mount rack is recommended for those who wish to carry only two cycles. It can be used for a variety of adult and children's bicycles, and it folds up vertically and comapct when you're not using it.
Sometimes you have more than two cycles to take around with you, and if you need to carry 3 bikes getting one to handle your ;load makes more sense. Our Best 3 Bike Rack selection is the Allen Sports 3-Bike. 
This model is easy to assemble and you'll install it in no time. The individual tie-downs are present to secure, as well as protect, all three cycles. The tie-downs on this rack are fixed in position on the carry arm, but they do rotate to offer more versatility for carrying different types of bicycles.
Allen Sports is a brand you can trust, which is one of the reasons we chose this for our three cycle carry. With this hitch bike rack, you know your two-wheelers are secure while you're driving over uneven terrain, as the frame helps minimize wobble.
The design allows you to fold the carry arms out of the way when not in use, which helps with saving space. What's more, the tilt-away design offers convenience by giving you easy lift-gate access.
The powder coated frame has a durable make, and is well protected against nature. If you choose this hitch bike rack, it means you're investing in something that will last.

Bottom Line

The Allen Sports 3-Bike Hitch Rest is recommended for those who have more cycles to carry. The overall frame is durable and resistant to corrosion. It prevents wobbling and any resulting damage to the bicycles during travel, and is a good solid hitch bike rack.
We have another spectacular product from Allen Sports to share with you. The Allen Sports 4-Bike Hitch Rack, as the name states, is a model meant for up to four cycles to be carried hassle-free. Whether you have kids bikes, an adult bicycle, or both, this can accommodate a variety of cycles. 
This features Allen's patented tie-down system. Such a system allows the 22-inch long carry arms to secure bicycles individually. You won't have to worry about wobble and any likely damage when using such a rack.

The design of this allows you to fold the arm quickly when it isn't in use. This allows you to save space. Furthermore, the main mast has a tilt-design through which you get easy access to the lift gate. It shouldn't take you more than 5 minutes to have this installed and ready for use. This is also a durable product. It is made of steel and features a black powder finish to reduce corrosion.

When you are looking for a bicycle hitch rack, you should opt for one from a company you can rely on. A lifetime warranty accompanies this model. Such a warranty lets you know Allen Sports is a brand you can trust.

Bottom Line

The Allen Sports 4-Bike Hitch is a great product for those who want to carry four cycles. This is a durable model which is powder coated. The design allows the arms to be folded out of the way when not in use. You can tilt the main mast when required.
Retrospec is another brand bicycle-owners should know about, and the Retrospec Lenox Car is our Best 5 Bike Rack selection.
As the name states, the design can support five cycles at any one time, and it can accommodate a variety of kids' and adult cycles. So, if you are planning on a family trip, you can use this hitch bike rack to ensure everyone's bicycles are onboard.

The rack can handle 5 bikes up to 35lbs each. It features Anti-Rattle Adapter which helps minimize the bicycle's wobble during transport, and the  rack's tie-down straps and cradles will individually keep the cycles in position.

Talking more about the convenient design, the arms can be folded when not in use, which makes parking the vehicle easier because the rack won't take up too much space. The foldable nature aids with compact, storage if you decide to take it off of the vehicle.

Bottom Line

The Retrospec Lenox Car 5 Bicycle Carrier Hitch Mount is recommended for those who have a lot of cycles to carry. The durable construction ensures longevity and being a large hitch rack is no problem as it folds away nice and compact when not needed.
For bicycle-owners, it will do them good to know about Thule, and the Thule T2 Pro XT is another rack that should be seriously considered.
This hitch bike rack is a top quality hitch rack for two to four cycles (with an add-on). It's perfect for cycles with wheels ranging from 20 – 29". The versatility with bike types is unrivalled with this rack, too.
Fat bikes with tires up to 5" - no problem, downhill, mountain, and pretty much any other bike will be secure on this hitch rack.
Installation and removal is easy thanks to the Tool-free Auto-Attach knob. For more convenience the HitchSwitch Lever helps tilt it up and down, and you can easily fold the entire rack up for storage too.

The featured Ratcheting Arm secures your two-wheeler without there being any frame contact. Added with generous spacing between the bicycles, your bikes will be safe from scratches while being transported.

Bottom Line

For those interested in buying the Thule T2 Pro XT 2 Bike Rack, should be confident they're getting a durable rack that. It can carry two bicycles (4 with an extra add on). It keeps your bikes secured, there's no worry about wobble, and best of all it carries a wide variety of bikes.
The Yakima Products Hold Up Tray Style Bike Rack is another reliable rack you should know about. It offers you an easy way to load and carry bicycles anywhere you intend to visit.

The design features a Strong Arm pivot, making this model one of the strongest racks on the market. The side-to-side adjustability decreases the likelihood of the bicycles touching each other during mounting, removal, and transport.
The hitch bike rack from Yakima can carry cycles which fall in the 20-29" wheel range. With a 60 lbs per bicycle load, you can also carry full suspension bikes, carbon road bicycles, and pretty much any other bike-type.
It carries two bikes, but with an optional add on, it can carry up to four bikes. The SKS Locks, included for added security, will give you peace of mind if you have to keep your bikes on the back of your rack.

Bottom Line

Yakima Products Hold Up Tray Style Bike Rack is one of the best on the market. It carries a variety of bikes, and the Strong Arm pivot works great to secure the bicycles without having them touch each other. Added with the SKS Locks, it's a very secure and convenient hitch bike rack. 
The last one on our review is the BV Bicycle Hitch Mount Rack Carrier. You can carry your cycle anywhere without having to worry about proper support or damage. The max load it can carry is 35 lbs. per bicycle.
The tray-styled loops firmly hold your bike in place, and the padded arms can protect your bike from scratching. The patented 2-way anti-wobble design prevents wobble, and ensures your bikes are safe from any scratching.
This bike rack boasts a Tilt Back Design, which allows you to open the rear gates (or trunk) without  the need for you to detach the hitch rack. This feature offers more convenience to you. The convenient Fold-Up design means it can be folded up nice and compact when you aren't using it.
The hitch bike rack also boasts a Safety Reflector, which increases overall visibility, and this enhanced visibility is offers more security and safety during the night.

The only problem with this rack is the limited bike compatability. It's perfect for bikes under 35 lbs each, but there's a 3" maximum tire width, making it no good for fat tire bikes.

Bottom Line

The BV Bicycle Hitch Mount Rack Carrier is a great pick. It is durable. The design keeps your cycles safe, it's easy to install, and you can securely transport your bicycles anywhere you want.
Buyer's Guide
Now it's time for our buyer's guide. Here we go into greater detail about what a hitch bike rack is exactly, and point out the qualities of the best ones that you should be looking for. We also mention things to consider, such as the weight and the amount of bikes it can carry, so by the end of the article you'll have. abetter understanding on which one to get.
What is a Hitch Bike Rack?
A hitch rack for your cycle, as the name implies, is a bicycle rack which attaches to your vehicle by sliding into the receiver of a trailer hitch.
They work with vans, trucks, cars, and even SUVs, allowing you to secure your bike on your vehicle and drive it to your destination. A hitch bike rack is typically designed to transport up to five bikes, and they're generally a platform or hanging cradle style. The type you need depends on the type and number of cycles you want to move.
Using a hitch bike rack ensures your bicycles remain safe. Reliable models help prevent any scratches your cycle might encounter during the ride. And best of all, they're easy to install and use.
What Kind of Trailer Hitch Do I Need for a Bike Rack?
You'll need a Class II or higher trailer hitch for such a rack, as a Class I hitch won't work. Some may not work with anything less than a Class III. Always refer to the model's specifications to ensure you know the correct hitch to get. You should get a hitch from a reputable dealership, and it's a good idea to get the hitch professionally installed.
How to Choose a Hitch Bike Rack
Before you go ahead and buy a hitch bike rack, you should keep certain features in mind to make an informed buying decision.
The Style
You should be familiar with the styles available. The styles are platform (tray-type), hanging (the cycle's frames are suspended from arms), and wheel only (the cycle is suspended by the wheels). Go for the style you like best.
The Types
You need to ensure the one you get accommodates the type of cycles you'll be carrying. Keep in mind, a rack meant for a kid's bicycle might not work for an adult model, and some can't carry fat bikes or mountain cycles.
The Capacity
Do look at the weight capacity offered by the hitch bike rack. This includes the number of cycles you can carry on a rack as well as the total weight the rack can handle.
Design
The hitch bike rack's design is essential, too. Is it foldable when not in use? Can the main mast be lowered for easy access to the trunk? Does it have pads to protect your bikes? Are the tie-downs offering enough security? Does the rack prevent wobble? All the above questions should be answered yes, and then you'll know the design of your hitch bike rack is worthy.
Installation
You should go for a model that's easy to install and remove, including assembly time. No one likes wasting time trying to figure out how to make such a rack ready for use. It will get easier over time, but getting on that's easy to install will make your life easier.
Things to Consider Before Buying a Hitch Bike Rack
How Many Bikes You'll Be Carrying
Each bike rack has a varying number of cradles, with each one able to carry a separate bike. Once you know for sure how many you'll be carrying should you consider the next steps.
Maximum Weight 
The maximum weight of the rack is also as important as it will limit the number of bikes it can carry.
Budget
Everyone has a budget, so make sure you know how much you're willing to spend, because it determines the quality of bike rack that you can get.
Security
Of course security matters, and there will be times when you need to leave your bikes on the rack. So, getting a hitch bike rack that features a locking systems will give you the confidence that your bikes will be safe.
Variety of Bikes It Will Carry
Many racks are limited to the type of bikes they can carry. Of course, you won't change your bike often, but if you spend a lot on a hitch bike rack and you end up wanting to carry a bike that it can't handle, it's no good. Getting one that can carry different types of bikes, therefore, is important for most people.
Pros and Cons of Hitch Bike Racks
Before we finish our guide, we're going share with you a number of pros and cons you should be aware of.
Pros
The assembly and installation are easy: It is easy to assemble and then install a hitch rack on to a vehicle. When not in use, you can remove it.
It is easy to load and unload the bicycles: Reliable hitch racks make it easier for you to load and unload the cycles. Some of them can even be lowered for better convenience.
They feature durable construction: Good quality bicycle racks have been constructed to be durable. Most of them have steel frameworks which are resistant to corrosion.
They are available in hanging and platform styles: You can go ahead and opt for a hanging or platform style hitch bike rack depending on your preference.
Cons:
They can make vehicles burn more fuel: Heavier hitch bicycle racks can make a vehicle burn more fuel.
They need a Class II or higher hitch: Such cycle racks do require a Class II or higher hitch for attachment.
Bicycle Racks can add length to a vehicle: The length of your vehicle will be increased. This can make it difficult for some drivers to maneuver a vehicle.
Hitch Bike Racks - Carry Your Bikes Safely and Securely
Getting the right hitch bike rack is important. Whichever type is bets for you depends on your situation, but it's important to remember that your situation could change.
Getting one, however, will allow you to transport your bikes securely and safely. It will also ensure you and your family have all the freedom you need once you're parked up and enjoying your destination. 
All of the above racks are highly recommended, and whichever one suits your needs you can be sure you're getting one of the best hitch bike racks on the market.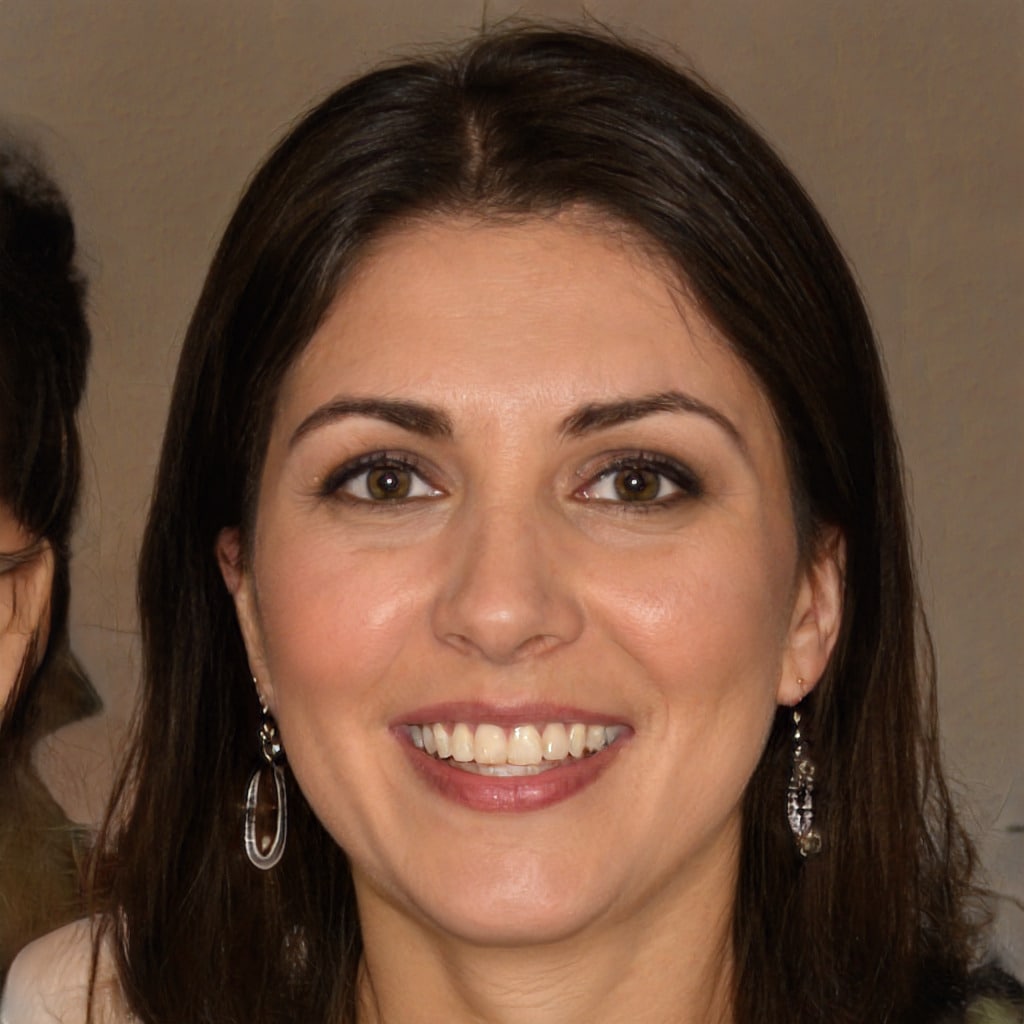 Hello, fellow wanderers! I'm Alyssia. Since 2008, my husband and I have called an RV our home, journeying through life one mile at a time. Our nomadic lifestyle has led us to over 70 countries, each with their unique tales that have shaped our own.
I share our stories and insights right here, hoping to inspire and guide you in your own adventures. Expect tips on RV living, our favorite camping spots, breathtaking hiking trails, and the joys and challenges of an ever-changing view from our window. Alongside, you'll also find practical advice on outdoorsy stuff, designed to equip you for any journey. Join us as we continue to explore the vast, beautiful world on wheels!