The Best Trailer Wheel Locks
Looking for a trailer wheel lock? As popularity in RVing and camping continues to grow, unfortunately so does the risk of theft, and it's not just wheels and even small campers that go missing. 
Even the largest trailers are targeted by criminals, so securing your wheels and vehicle as a whole is essential. Sure enough, nothing is fully secure, but if a thief can see you have wheel locks on, surely they will move on to an easier target. 
A wheel lock can be a cheap, but surely effective, way to deter crime and protect your trailer. But choosing one could be tedious. That's where we come in. Make your way through this review to find the best wheel lock for your trailer.
We have included different types of trailer wheel locks, so you can be sure there's something to suit your needs. After the review, we've included a buyer's guide where we offer all the necessary information you need before buying a set of wheel locks.
We look at the different types of trailer wheel locks and the best features that make the better ones stand out. there's also a guide and video on how to lock a wheel lock correctly. If you prefer, you can scroll straight to the Trailer Wheel Locks Buyer's Guide by clicking the link..
Review of the Best Trailer Wheel Locks
Let's start with the review. All of these are promised to be efficient in protecting your trailer from robbery. As already stated, nothing is 100% secure, but if a thief sees your trailer wheel locks, they will likely look for something easier to take...
Best Overall Trailer Wheel Lock:
Toyota Genuine Accessories Wheel Lock
Provided by Japan's most reputable automobile manufacturer Toyota, Toyota Genuine wheel lock is worth your attention if you are in the market for a quality trailer wheel lock. It guarantees you steel-tough protection against wheel theft.
This high-quality product boasting a number of features is made of rustproof and reliable material. The design is made up of double-steel plate with a chrome overlay to provide exceptional corrosion protection.
Another amazing benefit is that this Toyota product is designed to replace Toyota parts. There is a smart redistribution of weight on the lug nut, so you don't have to worry about wheel rebalancing. Therefore, if you drive Toyota, we find it to be an excellent product worth considering.
Bottom Line
With an artistic touch to its outward appearance, makes it pleasing on the eye and an obvious deterrent to any would-be-thief. It is an aggressive monster when putting to the task.  So considering the amount of security this wheel lock offers, this is a top quality brand specific locking lug nut that is very well designed and built.
McGard Chrome Cone Seat
The user's confidence and trust in this trailer wheel lock are clearly expressed by the incredibly high ratings McGard holds. It offers a sensational experience, firstly by its price tag followed by the extended warranty if the wheel lock malfunctioned.

These are manufactured primarily by nickel and traces of chrome to offer a top-notch product. They are thoroughly hardened to enhance structural integrity in order to provide resistance to pressure. Its first layer protects the wheel lock from corrosion, the second embellishes it, while the third layer is infused with chrome to protect against natural wear and tear. Plus, they are specifically designed for a 20-thread size.

The cross-vehicle compatibility of the lock is enhanced by an octal-hexing architecture to resemble the stock lug wrench. Similarly, the rotating surface is precisely designed in order to improve grip and uniform distribution of load around the wheel stud.

Bottom Line

A high-quality product from a renowned manufacturer, this lock has triple nickel chrome plating for a tough and durable finish. With the amazing features, it gets a spot on our list of best wheel lock options you can consider.
Best Trailer Wheel Locks for the Money: 
Acorn Gorilla Guard Locks
Gorilla is a well-reputed brand for producing top-line automobile products, and they've set the bar with this set of quality wheel locks.

In reference to the the design, the external side is socketed and round, which completely eliminates the risk of unlocking using vice grips. This is because of the smooth surface glides while making an attempt to rotate the grips. The big stand out though is the angled edge, with a slightly wider diameter to spread torque over a large surface area.

The cold-forged hardened steel construction helps to weather external pressure quite effortlessly. This feature makes it  simply one of the toughest around. These are available in five different sizes, thus, you can easily get one that suits the size of your wheel.

Bottom Line

In comparison to its contenders, being equipped with all the key features and appealing appearance, nothing can beat Acorn Gorilla when it comes to being a master of all trades.
Winner International the Club 491 Tire Claw XL
The next product on our review list is the Club 491 Tire Claw manufactured by Winner International. This tire claw is a very portable wheel clamp which has the advantage to offer maximum security for your car, motorcycle, trailer, or other ATV against any potential theft.

With a self-lock mechanism, it is easy to install while difficult to break or pry. This device comes in a bright red color to warn the thieves off before they even try to tamper with your vehicle. It holds the laser-encrypted key for even more security.

This auto anti-theft device is made of steel and has vinyl dips that protect your rim from scratches or damage. It is designed and constructed to be compatible with wheels up to 12" wide, while making it impossible for the thieves to move or drive your property away.

Bottom Line

Just like other trailer wheel locks, the Club Tire claw is more of a theft deterrent than a sure fire way to keep someone from stealing your vehicles or getting on your wheels. The security features of this clamp allow you to secure your vehicle in a campsite just as easily as in your driveway or outside your building.
TMS 4-pcs of Wheel Lock Clamp Boot Tire Claw
You all know that due to size, traditional models are hard to come by. However, this extremely affordable trailer wheel lock from TMS is surprisingly heavy-duty. Made of high-quality material, its exterior is smooth for handling and portability. Similarly, the interior is made of weather-resistant steel to increase durability, vigor, and resistance to damage.

This clamp is simple, quick to install, and doesn't require a lot of strength to secure it onto the trailer. Coming to its design, this has a soft-coated clamp to protect your trailer from scratches or abrasions. Moreover, it features striking visuals. The red and yellow colors are extremely bright and saturated, making the clamp highly visible.

This device offers a good width range, meaning you can use the clamp on most trailer wheels, as well as cars, motorcycles, boat trailers, and trucks. Although the grip of the clamp is not very tight, it gets the job done.

Bottom Line

Constructed with high-quality materials, this low priced wheel clamp is equipped with all the striking features as premium models. The device features a nice design and functions to prevent the vehicle from being driven away and lowers the chances of an actual theft attempt.
Goplus Heavy-Duty Trailer Lock Wheel Clamp
If you want to have peace of mind regarding the safety of your trailer, you could do worse than this Goplus Heavy-Duty Trailer lock wheel clamp. You can easily park your trailer in questionable parking area, as this anti-theft wheel lock keeps your belongings safe.

Manufactured from A3 steel, this wheel lock is strong and tough to ensure durability. It is highly capable of dealing with ruthless weather conditions. What we love about this wheel lock is its compatibility with a number of vehicles. This tire-clamp is heavy-duty in addition to being a universal wheel lock. Plus, the bright yellow and orange colors are perfect for maximum visibility to deter thieves.

It is equipped with soft-coating to prevent it from scratching. Additionally, the coating prevents the wheel from rust and corrosion so you can use it in variable conditions. Moreover, its assembly is not a daunting task and it can be installed quite easily. This wheel lock is suitable for 7 to 11" tires.

Bottom Line

The Goplus is one of the best things you can add to your RV or trailer. Made with high-quality materials and top-of-the-line features, this clamp protects your vehicle from being stolen. The bright colors is also a plus for us as thieves would be able to see your rig is secured.
Trimax TCL65 Wheel Chock Lock
Keep your trailer safe with this Trimax TCL65 Wheel Chock Lock. It's one of the best options that brings advanced features to the regular wheel lock. These features allow users to have protection, regardless of the trailer type.

Talking about installation, this chock lock is easy to install. It adjusts to the size of the wheel, which makes it more versatile. You can effortlessly set the size of your wheel. Since it is manufactured with heavy-gauge steel with a chock, the rolling away of trailers is prevented.

One of the most loved features of this lock is that it has three keys. Therefore, it is safer than usual. These three locks are designed cylindrically and are sturdy, making them unbreakable. Moreover, the yellow epoxy powder coating finish improves the durability of this lock by preventing the rust. Similarly, the rubber coated arms protect the wheel finish.

Bottom Line

This Trimax TCL665 trailer wheel lock is one of the best ways to protect your trailer or RV. Suitable for almost all kinds of vehicles, it functions ahead of its size makes it safe to park your trailer.
Best Heavy-Duty Trailer Wheel Lock:
Trimax Deluxe Universal Wheel Chock Lock
What Recent Buyers Report
According to buyers, this wheel lock ensures the utmost safety for their trailer. They claim that the two key locking mechanisms keep thieves away and save their trailers. It is also very long-lasting and doesn't cause any issue when locking or unlocking it even regularly.
Why it Stands Out to Us
This Trimax Deluxe Universal wheel lock comes with an exclusive dual-action design that helps in locking and chocks the trailer wheel in a single step. It ensures the thieves stay away and prevents the trailer from rolling away. It is easy to install and very quick, too, and is the ultimate security for construction equipment, unattended trailers, boats, and more.
Bottom Line
Overall, this is a universal lock designed to fit your trailer and other transport means. It is very quick to install and doesn't require additional help. Since it has a sturdy built, it can last for a couple of years without any issue, allowing you to get your money's worth.
Best 5th Wheel Trailer Lock:
CURT 23255 5th Wheel Trailer Lock
What Recent Buyers Report
Buyers of this lock claim to love this product as it is strong, well-made, keeps their trailer protected, and easy to install. However, they didn't find this lock's design as something new, but the rest of the product is of very good quality and long-lasting, making it worth their money.
Why it Stands Out to Us
For us, this lock stands out because of the dependable security it provides. It protects your 5th wheel trailer from intruders and thefts, and since it is made from an aluminum bracket and a high strength steel pin, breaking it is not easy. It is also very versatile, watertight, and easy to install and use, making it a great lock to buy.
Bottom Line
In conclusion, this lock by CURT is what you need. It comes with great features and also two keys. This allows you to have a spare in case you lose one. You can also give it to your friend if you are going somewhere, and they can use it for any emergencies to protect the trailer for you.
8MILELAKE Trailer Tire Wheel Lock
This trailer wheel lock manufactured by 8MILELAKE keeps your vehicle safe from theft when you are not there to guard it. It brings some advanced features and helps in adding safety.

Beginning with the most important feature, the installation of this device is very easy. Plus, it requires only a few steps to complete the assembly. Its construction is a very strong frame and the heavy-duty A3 steel adds to the security. It makes the lock withstand extreme weather conditions. The best feature about this is that it is suitable for almost all kinds of vehicles, which make it more versatile than its competitors in the market.

The soft coating on the clamp ensures that your wheel does not get scratched. Plus, it makes the clamp safe to use. Moreover, you can easily store them in any compartment or somewhere else as it doesn't take much space.

Bottom Line

8MILELAKES manages to combine security, cost-effectiveness, and convenience all in one product. This wheel lock is very effective and even if a thief tries to remove the lock from your vehicle, he won't be able to.
Buyer's Guide
Now for the buyer's guide. Here we look at trailer wheel locks in more detail and explain the main things you should know and look out for when shopping for one. There's also a guide on how to secure a wheel lock properly, so if you've never done it before, we're sure you'll find it useful.
What is a Trailer Wheel Lock?
A trailer wheel lock is a sight that most people hate unless they put it on themselves. They are incredibly handy and can lock their truck, boat, car, trailer, camper easily. These locks ensure that your ride is always protected.
Most modern transport methods come with their anti-theft device, but having an extra layer of security can help you sleep more peacefully.
This wheel locks also ensure that your car or trailer doesn't roll away unexpectedly. Many older cars tend to suffer from weak parking brakes, and investing in wheel lock provides these cars with extra precaution against it going down the hill.
Are Wheel Locks Effective?
If you aren't already familiar, wheels locks are specially designed to protect your tires and even your trailer depending on the lock. If you buy them from a reputable brand, you can enjoy the guaranteed effectiveness.
First of all, you will have peace of mind knowing that nobody can easily tamper with your wheels. Plus, let's admit it, investing in these is way cheaper than replacing your rims or wheels. In fact, even the presence of this type of product is sufficient to drive away the thieves as they send out a clear message that your vehicle is protected.
Characteristics of Our Favorite Models
Outlined below are some features that make a product a top model among others. This will help you evaluate and choose more effectively. These are also what we looked for when choosing our top models.
Sturdy Materials Used
An important feature of a top-line wheel line is sturdy materials such as hardened or tempered steel. It allows the wheel lock to last long, improving reliability. However, it is quite difficult to find many manufacturers that can match this kind of quality.
User-Friendly
Nobody wants to deal with a tool that complicates their already complicated lives.  That is why it should be easy for you to use. An option that is incredibly easy to install and remove gets an appreciation of most users.
Versatile
The fit is another important factor. The universality of an item allows you to use your lock easily and even on other cars or RVs when needed.
High Security
The amount of security these can provide to your trailer is optimal. A uniquely designed lock will offer high security and make it harder for other people to damage it and access your trailer.
Types of Trailer Wheel Locks
Broadly speaking, there are a few types of ways you can lock a trailer. Some important types are discussed below.
Hoop Lock
One of the most common types of trailer locks is hitch locks that use hoop lock design. It is quite similar to the U-lock for bicycle or motorcycle security. It works by having a ball fit onto the trailer hitch, followed by a shackle which fastens over the top of the hitch. The shackle is adjusted in order to prevent the slipping of your lock.
However, these locks are not effective in protecting your vehicle from even the most incompetent type of thief.
Wheel Lock
This type of trailer lock is efficient in securing around the tire of the trailer. These are meant to provide safety as thieves won't be able to unlock them. The best ones feature top-of-the-line technology, therefore, prying tools can not fit into it.
Wheel Clamp
As it is clear from the name, these types of lock clamp around the wheel itself. The primary benefit of these types of locks is they offer a highly visible deterrent to the thieves. Additionally, they prevent the entire trailer from being stolen.
They only drawback is that you have to get down on your knees and get the clamps arms wrapped around the wheels of your trailer.
Aspects to Consider Before Buying Trailer Wheel Locks
In case you're looking to protect your trailer from robbery by using a trailer wheel lock, you need to understand what makes a good lock first. In this section, we have discussed some key aspects to consider before making any purchase.
High-Quality Finish
These locks are very tough, whether they are splashed with rainwater or sit out in the snow. Therefore, make sure you watch out for high quality wheel locks. Get your hands on chrome or powder finished locks to prevent corrosion.
Visibility
It is quite important with the clamp designs that they are easily seen. Look for bright yellow or red colors will really help to achieve this.  It helps to deter potential thieves.
Unique Key
A unique key is mandatory if you want to ensure safety.  You must opt for the lock that features a unique key that only you can use for that specific lock.
Fit
Not every set of wheel locks is compatible and will fit your trailer.  You need to measure the size of your vehicle wheel as there are different sizes in the market and it may not fit properly. Therefore, it is important to confirm the right wheel lock to use before buying one.
Construction
Lastly, you should opt for a wheel lock with super tough construction. After all, they need to be strong enough to resist the attempts of a thief to steal the wheel.
How to Lock a Trailer Wheel
Installing a trailer wheel or fifth-wheel hitch is very easy, and you can do it on your own without professional help. However, you must follow the step by step guide mentioned below to ensure that it fits properly and doesn't budge.
1.   First, you must remove the spare tire and position the front base rail. Once it is in the right position, mark the first drill location, and go ahead with drilling a pilot hole.
2.   Then check the pilot hole under the bed of the truck and drill the remaining holes as well.
3.   Enlarge the bolt holes that you have drilled for easy installation.
4.   Bolt down on the front fifth wheel rail and bolt in the under-bed brackets present. Also, measure the fifth wheel hitch height for the next step.
5.   Then attach the fifth wheel legs by positioning the rear end of the fifth wheel-rail.
6.   Drill the holes from the rear base rail and bolt it down.
7.   Install any remaining bolts present and torque all the hardware. This will help secure the fifth wheel hitch, and your camper will be safe.
Conclusion
Using trailer wheel locks is definitely a must nowadays, especially for people living in areas with a high rate of crime. Knowing that your trailer is secure will offer peace of mind.
We have provided you with valuable information regarding the best trailer wheel locks. Now it's completely up to you to evaluate carefully and arrive at the best decision for an effective a burglar-proof trailer wheel lock. Check out how our expertise has been requested on this topic, here at porch.com
People Also Ask
Even with so much information present, people tend to get confused and have more questions than before. We have answered these questions to keep their queries away.
What is a Toy Lock on a 5th Wheel Trailer?
A toy lock is a retractable cable lock that threads through your gear and locks it down with a heavy padlock. It is easily accessible and installs on your trailer frame and RV chassis with ease.
What is a Wheel Lock Key?
Wheel locks are designed to prevent thieves from stealing off the rims from your cars. They come with four special locks and a key. The lug nuts have a special pattern, and only the key that comes with the set can help in removing or installing the wheel lock.
How Do You Remove a Trailer Wheel Lock?
To remove the trailer wheel lock, you will need to use the key that comes with it. Without it, you will have to break through to the wheel lock, which can harm your trailer. For this reason, many wheel locks come with two sets of keys in case you lose one.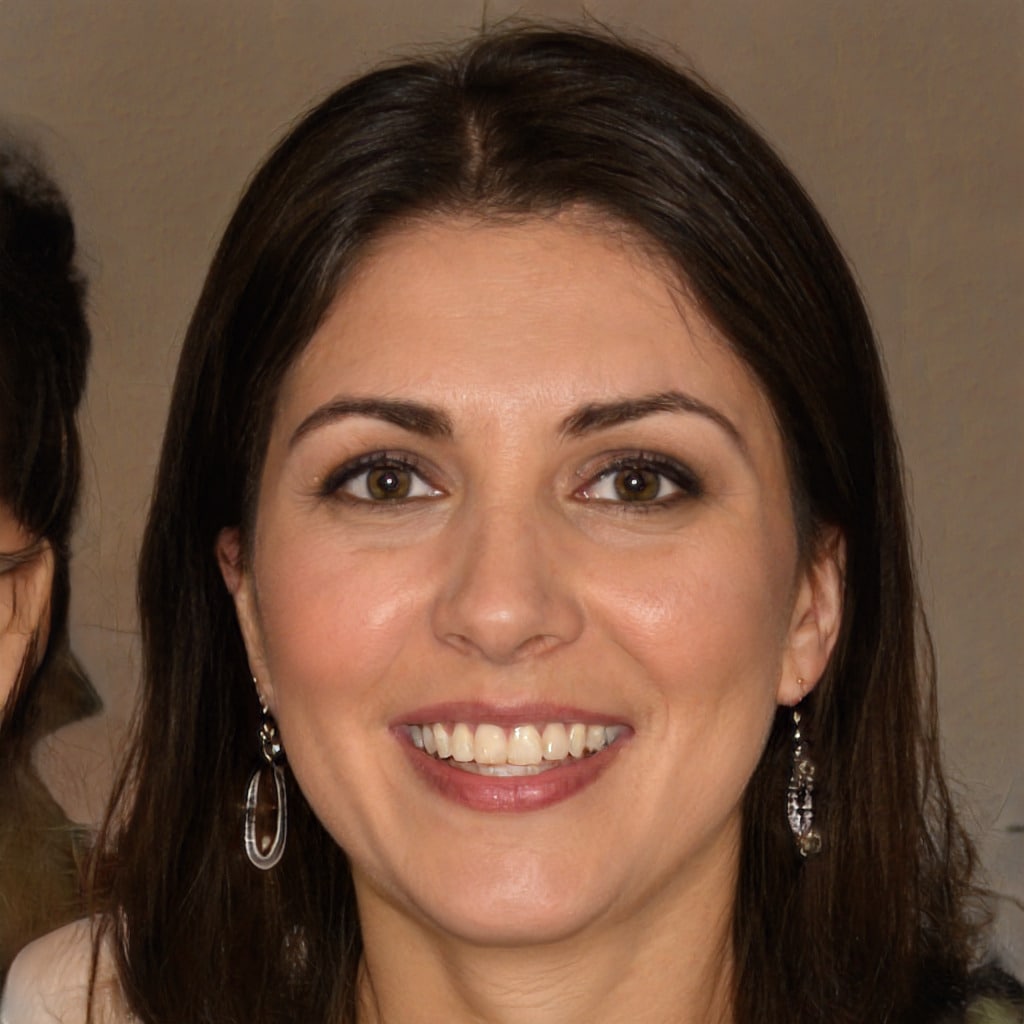 Hello, fellow wanderers! I'm Alyssia. Since 2008, my husband and I have called an RV our home, journeying through life one mile at a time. Our nomadic lifestyle has led us to over 70 countries, each with their unique tales that have shaped our own.
I share our stories and insights right here, hoping to inspire and guide you in your own adventures. Expect tips on RV living, our favorite camping spots, breathtaking hiking trails, and the joys and challenges of an ever-changing view from our window. Alongside, you'll also find practical advice on outdoorsy stuff, designed to equip you for any journey. Join us as we continue to explore the vast, beautiful world on wheels!