Best Bike Racks for RVs
If you're an avid cyclist and enjoy hitting the open road on your bike, you'll know that one of the biggest challenges can be how to take your bike with you on a road trip. Unless you want to spend hours lugging your bike around in the back of your RV, you'll need a good RV bike rack!
RVs are the best way to travel with everything in reach, but if you've spent any time in an RV, you know it's always a battle to find the space to fit everything you need. And anyone that enjoys a good bike ride, should have a bike rack for their RV.
In this post, we review some of the best RV bike racks on the market and provide tips on how to specify the right one for your needs.
We also include a buyer's guide explaining the difference between the three types of RV bike rack: Hitch, Ladder and Bumper bike racks. We've also included a How to Install and RV Bike Rack section with a step-by-step guide, so you'll have no worries about setting up.
And as with all our reviews, we've included an FAQ section dedicated to everything bike racks for RVers. Happy reading and even happier cycling!
If you prefer, you can jump straight down to the RV Bike Racks Buyer's Guide by clicking the link...
Review of the Best RV Bike Racks
With that in mind, let's take a look at some of the best RV bike racks on the market today.
Best Overall RV Bike Rack:
Swagman RV Approved Traveler XC2 with Bumper Adapter
Swagman is a trusted and quality brand that makes different types of bike racks that work well on RVs. One of our favorites from them is the Traveler XC2 with a Bumper Adapter. Made from alloy steel, it allows you to carry one to two bikes with a maximum weight of 35 pounds per bike.
Loading the bikes onto the RV bike rack is fairly simple. There's a push-button ratchet arm that you can attach to the bike frame and easily adjust to make sure your bike is secure, regardless of the size.
The rack can fit into either a 2-inch class 3 hitch receiver or mount to a 4.5-inch continuous steel welded RV bumper. There's a 2-inch bumper mount adapter included for extra convenience. The rack's sliding wheel hoops can fit wheels between 20 and 29 inches. And you can load most bikes without needing to remove the front wheel.
The rack can also fold up when it's not in use, which makes for easy storage and perfect for travelling with. The alloy steel rack is finished with a black powder coat to ensure it stays durable and rust-resistant.
When you are away from your bikes or leave them on the rack overnight, this system makes it easy to securely lock them with a security cable, so you don't have to worry about potential theft.
Bottom Line
Overall, this is a durable, versatile and excellent RV bike rack, and will work for most bike types and sizes. The installation process can be a little tricky compared to other Swagman models, but once the rack is set up, it is super easy to use, adjust, and store. If you're looking for an option that allows you to bring a couple bikes of varying sizes on each trip but does not take up too much space, this is the perfect choice.
Best RV Bike Rack for the Money:
Swagman RV Approved 2-Bike Bumper Rack
The next of our racks is another from leading brand Swagman. The Swagman RV Approved 2-Bike Bumper Rack is sturdy and easy to use. As its name implies, it can carry one to two bikes and is designed to work well with RV bumpers measuring 4 to 4.5 square inches.
Its capacity is a little less than the previous Swagman model, but it can support a maximum of 30 pounds per bike or 60 pounds total. It can also accommodate a range of different bike sizes and frames.
The rack is made from alloy steel with a black paint finish and a powder coat to ensure it is resistant to corrosion. Installation is quick and simple, simply use the included long bolts to secure the rack to your bumper and then you're set.
Bottom Line
When it comes to quality, versatility and value for money, Swagman racks always deliver, and this model is no exception. It can support a variety of bike frame and wheel sizes. With the Swagman RV Approved 2-Bike Bumper Rack, you get a sturdy, reliable, and long-lasting product for a very reasonable price. It will not work on every vehicle, but if you have the correct bumper size, it is easy to install and use.
Lippert Components 429756 Black Jack-It 2-Bike Trailer
This model is heftier than some others on this list. On its own, it weighs roughly 25 pounds. Its maximum weight capacity is 80 pounds, or forty pounds per bike, so it works well if you are taking heavier bikes on your trip. The frame carries the bikes by their wheels with straps and pins for maximum security.

The rack fits most A-Frame travel and cargo trailers. Since it sits higher on the back of the trailer, it frees up the rear hitch for other towing uses. The PowerTower frame is designed to protect the tongue jack from any impact damage.

One of the unique aspects of this rack's design is that you can see the bikes from your rear-view mirror as you drive. You never have to pull over to check if a sharp turn or large bump dislodged the bikes, simply glance in the mirror as you drive, and rest assured everything is still secure.

Along with the rack, you also get two SwayControl cradles, two Lockable NoMotion pins, and three bolts for securing and carrying the bikes.

Bottom Line

Overall, this model is sturdy and effective. The sway control cradles and straps will keep your bike extremely secure and ensure they do not rattle or slide as you drive. It's very space efficient, designed to sit high on the back of your trailer so you can still use the rear towing hitch.
BV Bike Bicycle Hitch Mount Rack Carrier
Utilizing a patented two-way anti-wobbling system, the BV Bicycle Hitch Mount Rack Carrier maintains stability for your bikes through different weather conditions and rough terrain. Its hitch tube can fit a 1.25" by 1.25" or 2" by 2" hitch receiver and includes a 2" adapter.
The tray style rack has a 3-point connection system with two tray-style arms on the bottom to hold the bikes and a vertical arm on top to secure it to the vehicle. The 2-bike rack can support a maximum of 35 pounds per bike or 70 pounds total.
When you need some extra space, the rack folds up for easy and compact storage. If your RV or trailer has a rear door, this bike rack's tilt-back design allows you to open the door without needing to detach it. The ray-styled loops and padded arms hold the bike firmly in place while protecting it from scratching damage.
There's also a rear safety reflector on the rack for optimal visibility and safety at night.
Bottom Line
The BV Bicycle Hitch Mount Rack Carrier works well for both RVs and regular cars. If your vehicle has a rear door or hatch, this rack is designed to tilt down so you can still open and access the rear door without having to detach the unit. The combination of the anti-wobble design, padded arms, and ray-styled loops provides a stable and long-lasting rack that can be used on a wide range of bikes.
Swagman RV Approved Around the Spare Deluxe Bike Rack
The third of our RV bike racks from Swagman. If your RV or trailer has a spare tire on the back, not to worry, this model is designed to mount around most spares. It can support one to two bikes of any wheel or frame size, as long as their total weight doesn't exceed 60 pounds. The rack is designed to attach to a 4" by 4.5" welded steel bumper, so it does not require a hitch.
The anti-sway cradles are designed to maintain stability and keep the bikes from rubbing against each other and scraping the paint. The bikes are safely secured to the rack with sturdy rubber straps. All the necessary hardware to attach the rack to the bumper and to secure the bikes to the rack are included and the installation process is fairly straightforward.
Bottom Line
Another top-quality product from Swagman, the RV Approved Around the Spare Deluxe Bike Rack is a great option for many different RVs and trailers. If you don't have a hitch or if you store your spare tire on the back of the vehicle, this RV bike rack is designed to work around both of those problems.
It's constructed from durable, heavy-duty materials that will last and is easy to install. Because the bikes hang from the rack, there will likely be a little bit of movement as you drive. However, the rack is equipped with anti-sway cradles and rubber straps to keep the bikes securely locked in and prevent them from rubbing or hitting each other.
Yakups Brand Vertical RV Bike Rack
Heading out on an RV trip and wishing you had the space to carry the equipment for all of the fun outdoor activities you have planned? Then the Vertical Bike Rack from Yakups is the choice for you.
Not only can it carry two bikes at a time, it can also easily transport other large sports equipment like kayaks and surfboards, so you don't have to choose just one sport. It can support a total of 150 pounds and any equipment that does not exceed 32 inches in width.
The rack is often used with vans, but also works great with many other kinds of RVs and campers. Just make sure your camper can support the weight of the entire unit when it's full. The rack itself weighs about 100 pounds on its own, if loaded with equipment at the maximum weight, it will be about 250 pounds total.
If your vehicle has a rear door you want to easily access, you can also purchase the hitch swing out mechanism and/or the drop-down wheel. The drop down provides additional support for the swing arm.
Bottom Line
The Yakups Branch Vertical Bike Rack is a hardy and versatile model fit for the RV adventurers out there who want the flexibility to bring different types of outdoor equipment along on every journey. In addition, this rack is simple to use and fits on most types of RVs. It is more expensive than other models on this list, but it is worth it to invest in a high-quality and sturdy rack that will last for years and allow you to easily transport all kinds of gear.
Swagman XTC2 Hitch Bike Rack
The Swagman XTC2 Hitch Bike Rack can carry up to two bikes totaling 70 pounds. It is hitch-mounted and platform-style, allowing it to support bikes with wheels ranging from 20-29 inches.
It has two grip arms that hold the bikes in place as you drive, designed from material that will not scratch the frames. Loading and unloading is a breeze. The bike hooks hold on to the frame while the rubber straps secure the bike wheels to the rack. There is a push button that enables you to adjust the ratcheting hooks for an exact and secure fit.
The center arm is able to fold down, so you can easily access the rear of your vehicle without removing the entire rack. When you need more space, the rack can fold up into a vertically compact unit for easy storage.
It fits into both 1-1.25" and 2" receivers. With a built-in hitch device to prevent wobbling, the rack remains sturdy and secure on tough terrain. It is constructed from steel but powder-coated with a premium finish to protect against corrosion.
Bottom Line
This rack is incredibly simple to install and use. The platform design allows you to place the bikes on to the rack without needing to remove the front wheel and the ratcheting hooks ensure a secure fit. The design could have more features in place to prevent swaying, but luckily the arms are constructed to prevent paint damage to the frame.
Arvika 2 Bike Attachment - 7000 Series
If you prefer a rack that can be attached to the front of your RV, the Arvika 2 Bike Attachment is designed to do just that. It can fit on Travel Trailers, 5th wheel trailers, and Airstream Trailers, as long as you use the correct bracket to attach it. The bracket piece depends on your trailer type and is sold separately.
The rack is able to support two bikes on an aluminum rack base. There are two bike trays, two bike arms, and four wheel straps to hold the bikes in place. You can easily lift the bikes on to the tray and secure the straps, there is no need to remove the wheels and most frames will fit with ease. The longer bike arm clamps on to the outside of the bike and includes a locking knob to create a secure anti-theft system.
Bottom Line    
Specifically designed for RVs and campers, the Arvika 2 Bike Attachment keeps the loading and unloading process simple. All you have to do is lift the bike onto the platform and secure it with the arms and straps. The built-in lock system is an added bonus. Since it is a part of the rack, it is extremely secure and saves you the expense of buying a separate lock. The bracket piece has to be purchased separately because there are multiple types for different vehicles.
Swagman RV Approved Ladder Rack
Another Swagman product we love is the RV Approved Ladder rack. Like the Traveler XC2, this model easily fits two bikes.
One of the aspects that makes this rack stand out is how well it works with different RVs. Its ladder mount carrier is designed to attach to any RV ladder, so installation is a breeze and you don't have to worry about buying any adapters. The ladder mount design also allows you to use your hitch for towing if necessary.
The rack is made from durable anodized aluminum to prevent corrosion and rust, while the cradles that hold the bike are made from soft neoprene to ensure there is no damage to your bike from the rack. It can hold a maximum of 70 pounds, or about 35 pounds per bike.
Velcro straps are also included for securing the bikes and rack.  The rack also comes with reflectors on each arm to ensure maximum safety on the road.
Bottom Line
If you are in search of an affordable, straightforward, and secure bike rack that fits on almost any RV, the Swagman model is the choice for you. The grips are both durable and lightweight with Velcro straps for even more security. If your RV already has a side ladder, this model may not be as compatible, but if you don't, it is easy to use and frees up your hitch for other towing purposes.
Yakima Longhaul Bike Rack
RV approved and easy to use, the Yakima Longhaul Bike Rack is a great option for family vacations. The sturdy and secure rack can support up to four bikes with an individual bike limit of 37.5 pounds. On its own, the rack weighs about 30 pounds and measures 28" x 13" x 41".
The rack is designed for maximum security with super crush zip strip cradles. These cradles also make the loading and unloading process simple and easy. The padded arms and anti-sway cradles help prevent bike-to-bike contact and damage while you drive. When you are not using the rack, the arms easily fold down to make the unit more compact for parking and storing.
It is RV tested and approved, so it is fit for large recreational vehicles. Just keep in mind that it is designed to fit 2-inch hitch receivers.
In addition, this rack comes with an  SKS security kit to protect your bikes from theft at all times. When you purchase the rack, you also get a hitch lock that secures the rack to the RV and a lock down cable that keeps the bikes on the rack. Both are controlled by the same key.
Another fun perk with this model is the built-in bottle opener. What more do you need?
Bottom Line
The biggest draw with this rack is its capacity. It can carry twice as many bikes as the typical rack, which is great if you're traveling with the whole family or a bigger group. It is more susceptible to rust and corrosion, but the structure of the rack is durable and simple to use. With the included security kit, you won't have to worry about investing in a lock to protect your bikes.  
Buyer's Guide
Here we look at bike racks for RVs and what makes the best ones stand out. We also offer advice on what things you need to consider before buying one, and we've included a step-by-step guide and video on how to install a bike rack on your RV.
What Makes a Great Bike Rack for an RV?
There are several features that make a great RV bike. So, when purchasing a new one, keep an eye out for the following:
Quality of the Materials
One of the major factors to consider with anything, and of course that includes RV bike racks is the quality of materials used to construct it. You need to ensure the rack will last a long time, so look for powder-coated units as they extend the metal's life and are corrosive-resistant. The weight distribution rating and the number of bikes it can handle also depend on the material used.
Adjustable Racks
There are plenty of the racks available that are not adjustable enough to fit every kind of bike. So make sure the one you buy is adjustable enough or at least can fit your bikes easily. And always remember, you may go with friends from time to time.
Mounting Process
The ease of installing a bike rack on an RV depends on the model and type you are going to use. Different types require different methods of installation. Choose one that is easy to install, and at leats then you'll have a good start to your next trip.
Can Any Bike Rack Be Used on an RV?
Not all kinds of bike racks can be used on an RV. There are different models made with different features, and some of them are specially designed for particular vehicles. Some of them are designed to be attached to a vehicle's roof while others attach to the bumper, or ladder etc.
There are also different models for SUVs, trucks, or trailers. So, don't just expect any bike rack to work for your RV.
Aspects to Consider Before Buying an RV Bike Rack
Before buying a bike rack for your RV, always consider the following:
Carrying Capacity
How many bikes do you plan on bringing on a regular basis? Most bike racks can support two bikes, but there are options out there with bigger capacities if you're traveling with a few people or want to bring a couple different kinds of bikes.
Bike Size and Frame
Some racks are better suited for specific types of bikes more than others. For example, hanging mounts can be difficult to use on kids bikes or certain types of women's bikes with a slanted frame.
Every rack has a maximum weight capacity. Heavier equipment like mountain bikes may be too much for certain racks, so make sure to check the rack capacity with the weight of the bikes you plan on transporting. The average capacity tends to be about 30 to 40 pounds per bike.
Loading/Unloading Process
Consider how often you plan on using the bikes on each trip. If you think you'll only get them down once or twice, then a trickier loading process may not be that big of a deal. However, if you know you will be loading and unloading them frequently, make sure you're getting a rack that makes the process easy.
Models like ladder and roof mounts provide more security, but it's also harder to reach the bikes, and you usually have to be able to lift the bikes above your head. Wheel mount and frame mount racks provide the best access for frequent loading and unloading.
Mount Options
We will talk about the different mount options in more depth later in the article, but it is important to consider how different types of racks will fit with your bike. Some types of racks will always use the wheels to connect, while others allow you to choose a preference.
Types of RV Bike Racks  
With all of these rack types, always make sure the model you are considering works for RVs and campers. Some are designed to attach to a hitch or bumper of a car and are not safe to use on larger recreational vehicles.
Hitch Mount
Hitch mounts are a very popular choice. As the name implies, they attach to the back of the RV and sit far enough away to avoid causing damage to the body of the vehicle. If your RV has a compatible hitch or receiver, they are a great option because they provide easy access for loading and unloading.
Ladder Mount
Ladder mount racks are usually fairly inexpensive and are easy to install. They mount on to the rear ladder and are available in both platform and hanging styles. They're better suited for lightweight bikes since they typically sit pretty high up on the RV and you have to lift the bikes above your head to place them in the rack.
Bumper Mount
Bumper mount racks are typically built for RVs with square bumpers. If your RV is deigned differently, it is best to look into other options. Bumper mounts are convenient and easy to use, and most can support between two to four bikes at a time. They also free up your hitch for other towing uses.
Benefits of Investing in a Quality Bike Rack for Your RV
Investing in a high-quality bike rack may be a little pricier, but you will be happy you did in the long run. High-ranking racks like the ones on our list have unique, durable designs that make them suited for RVs and campers. Not all bike racks work well on larger vehicles and can cause damage.
Quality bike racks provide security, durability, and flexibility, which are all incredibly important when you are transporting bikes over long distances. You want to be sure that there are features to protect your bikes against common issues, such as theft from an insecure locking system or paint damage from too much bike-to-bike contact during transport.
Many of the top brands, such as Swagman, provide a lifetime warranty when you purchase one of their products. Instead of having to replace your rack every couple years, you can invest in a quality model that will last for a long time with many repairs covered.
How to Install an RV Bike Rack
The following are some steps that you can follow to set up and install a bike rack on your RV easily:
To install the rack, you will have to find a place along your a-frame. Know where the equalizer connections, propane tank, and battery plate are and acquaint yourself with the wiring going through the frame.


Insert the angled post. On both sides, there are two posts to be inserted in, they simply slide in the original trailer brackets.


Now, mount the trailer bracket on the post. If the post is at a specific angle, the integrated openings on the bracket's back side will permit you to rotate this bracket so that it meets the bicycle rack.


With the assistance of screws, you can tighten everything down once the rack is all set up.


Then you will see the bolts holding the bracket on to the base you connected before. You will also see a quick-release pin. These will permit you to fold the rack down if you have a hybrid trailer with a folding bed in the front.  


To have the best access to the rack, pull up the legs, and adjust the rack over the propane tanks.


Insert the thumbscrews into the posts, which will help to keep everything secure and set up.


You would then be able to install the support arm by connecting its brackets to the base of the wrench post by simply utilizing a screw and wingnut framework.
To understand the process visually, here's a video of the whole process:
People Also Ask - Bike Racks for RV Trips FAQs
Still, have some questions in mind? The following section will help you understand RV bike racks further, the type of model that will suit you, and potential problems you might face.
Does a Bike Rack Void an RV's Manufacturer Warranty?
This could be a little difficult to answer as bike racks can damage parts of your RV, and that damage could be hard to claim to the manufacturer. Manufacturers will hesitate to believe if the rack had caused the damage to the trailer and might void the warranty. 
Are RV Bumper Bike Racks Safe?
Bumper bike racks are generally safe, but the added length and weight distribution could cause problems in some cases. The added weight of the rack transfers the RV's balance unknowingly towards the back and makes it hard for you to operate and park the vehicle.  
How Many Bikes Can You Attach to the Back of an RV?
This could highly depend on the model you want to buy and your personal preference. An average bike rack is designed to carry two to four bikes, but there are racks also specially made to carry up to six bikes.
Best Bike RV Racks: Bring Your Two-Wheeler on Every Road Trip
Bike racks provide a space-efficient and secure solution for bike storage and transportation. Finding a high-quality rack that fits your RV and bike will free up more space inside your RV, protect your bike from theft and damage, and allow you to bring multiple bikes along on a trip.
As you know, RV bike racks are not created equally, and there are different types. So, always make sure you know exactly what it is you want, so you can bring enough bikes with you on every road trip.
That said, after reading this blog post, you should now have a better understanding of bike racks for RVs and how to choose the right one for your needs. We hope that you found it helpful and that you'll be able to enjoy many cycling adventures on the open road! Thanks for reading and happy cycling.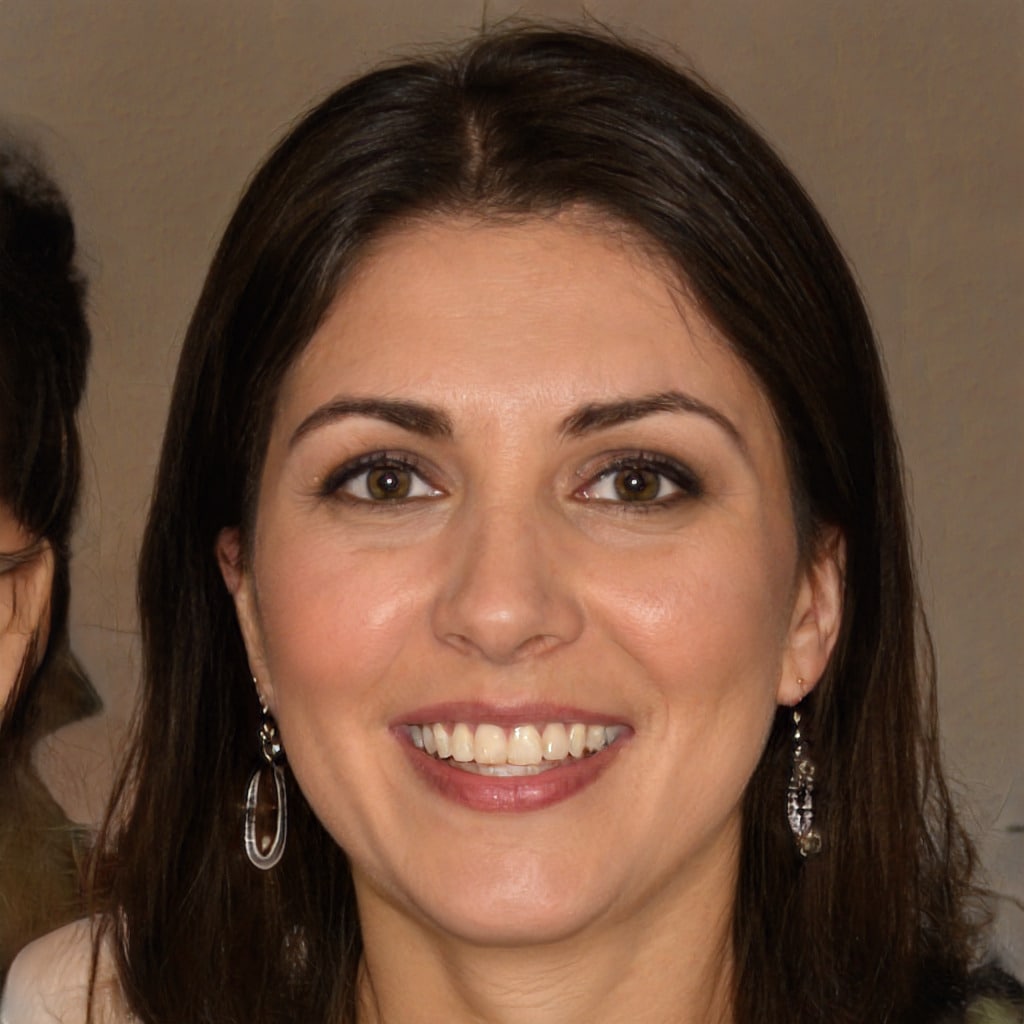 Hello, fellow wanderers! I'm Alyssia. Since 2008, my husband and I have called an RV our home, journeying through life one mile at a time. Our nomadic lifestyle has led us to over 70 countries, each with their unique tales that have shaped our own.
I share our stories and insights right here, hoping to inspire and guide you in your own adventures. Expect tips on RV living, our favorite camping spots, breathtaking hiking trails, and the joys and challenges of an ever-changing view from our window. Alongside, you'll also find practical advice on outdoorsy stuff, designed to equip you for any journey. Join us as we continue to explore the vast, beautiful world on wheels!