The Best Portable Decks for RVs
Looking for a portable deck for your RV? Getting one can truly enhance your entire comfort level, especially if you plan on parking your trailer in a single space for a long time period.  
A deck is basically a leveled and elevated area that provides you with multiple usages, such as relaxing with a book and a glass of wine, watching the sunset, and even a hosting ground for a get together.
Sure you can enjoy the outdoors, well, outside your camper, but if you want the comfort and class of a decking, then a portable deck is a great option, especially if you're staying somewhere long term.
However, finding the best portable deck for your RV isn't a straightforward decision. There are many different types and qualities, so there's a bit to learn before you buy some.
To help you with the decision, we've reviewed some of our favorites, and offer all different types of portable decking you can get for RV life.
After the review, we've included a buyer's guide where we take a closer look at portable decks. We advise on working out what size decking you need for, and also look at the different types of portable decking for RVs. There's a tips and tricks part for planning on installing and then a guide on how to assemble your new portable decking.
If you prefer, you can skip over the reviews and read the Portable Decks for RVs Buyer's Guide by clicking the link...
Review of the Best RV Portable Decks
Finding the best portable decks for your RV is a great addition and makes your trailer feel like home to you. However, with so many options present in the market, it can be difficult to find the perfect fit. If you are stuck between the options present and don't know what to choose, then our reviews can help!
Best Overall Portable Deck for RV Life: 
Pure Garden Patio and Deck Tiles – Interlocking Slat Pattern
This is a great portable deck for your RV since it comes with all the essential features you need. This unit has an easy assembling capability that makes it simple for you to install. Since it comes in a packet with six pieces that can be snapped together, you do not have to use any tools to install it on your patio. Plus, it can be installed within minutes and provide your outdoor with more life.
Furthermore, it is eco-friendly. Each of the tiles present in the pack is made of plastic composite and wood. This means that they won't need sanding or staining, which makes them good for the environment as compared to patio tiles. Moreover, since these resist insect damage, they can last for many seasons without an issue.
Moreover, this deck is weather resistant and has an open design. This provides good airflow as well as water drainage abilities. In addition, it also does not swell up or decay like wood planks. These tiles are also resistant to fading, making them perfect for areas where there's direct sunlight.
These tiles measure 12 inches long and wide, and when assembled, they cover an area up to 5.8 square feet. This makes them perfect for use around pools and tubs, patios and balconies, apart from just RVs.
Bottom Line
This is a great decking at a reasonable price. This deck is weather resistant and resistant to fading and insects. It can be used easily around the RV and is a good product to buy.
 Collections Etc Interlocking Patio Flooring
This portable deck by Collections Etc is a terracotta colored tile that will be perfect for your RV. This unit comes in a set of six interlocking tiles. They are easy to install in your RV and can be secured together in order to provide patio flooring. This unit also creates a walkway and a barbecue area. The openwork pattern design on these tiles not only gives it an elegant and decent look but also acts as an effective water drainage system.
During rain, water doesn't accumulate on the deck but instead passes through the hole present on the tiles. This unit is incredibly durable since it is made using polypropylene. Each tile present in this unit measures eleven and a half inches, and when joined together, they create a paved area of around 3ft x 2ft.
When buying this portable deck for RV life, you can relax and remain confident since they bring you a unique solution for your RV. This unit also has a return policy of sixty days and guarantees you 100% satisfaction. This easy-to-install product is also reasonable and can be bought in a bulk amount if you need a bigger deck.
Bottom Line
This is another portable deck that will make a great addition to your RV. It can attach to your RV with ease, and you can even pack it up when traveling. It is a complete product and is a good investment.
Best RV Deck for the Money: 
Pure Garden Interlocking Tiles
With these portable deck tiles for RVs, you can easily upgrade your space and take it to a whole new level. These floor tiles interlock with one another and create a very stylish pattern. To upgrade your space, you can invest in these tiles as they are cost-effective and can enhance your space beautifully. These tiles are perfect for decks, gazebos, patios, walkways, and even garages.
No matter which hard surface you want the tiles to be put in, these are the best option to buy. They are reasonable in price, and since they come in a set of six, you can easily create a good deck. Plus, since these tiles are made of polypropylene plastic, they are durable and perfect for long lasting usage. Moreover, these tiles have an effective water drainage system.
Since they have an openwork pattern design, they provide you with effective water drainage and good ventilation. They have a height of 0.5" that prevents the accumulation of water. They also promise effortless installation and require no special hardware or tools for installation.
All you have to do is simply snap these tiles with one another on any hard and leveled surface, and they will be joined. You can also disassemble the tiles for cleaning. Overall, these are ideal in terms of money and easy installation.
Bottom Line
This Pure Garden Interlocking Patio deck is an ideal unit to buy. These tiles are easy to install and cheap to buy. They can be assembled easily and disassembled as well for cleaning. The only problem is, you will need to invest in coasters if you plan on putting chairs on this deck.
Bare Decor BARE-WF2009 Solid Teak Interlocking Tiles
Bare Décor flooring tiles are made from solid teak wood and are presented in a pack of 10. The teak wood gives your deck an elegant and gorgeous design, making it perfect for outdoor as well as indoor application. This unit is also easy to assemble and install. The installation process requires no tools at all and is a quick and efficient job.
Moreover, when joined together, the tiles can cover an area of 10 square feet easily. The best part about these tiles is that they provide easy DIY installation, even on uneven surfaces. Solid scratches on this hardwood deck can be sanded out, and since it has floating installation, tiles can easily be relocated and removed if need be.
Bottom Line
Given the space they cover, these units are surely a worthy purchase. They have a stylish and elegant design, which makes them perfect for your deck. Since they are portable, they can be removed and installed easily.
DuraGrid DT24GRAY Outdoor Interlocking Deck Tile
These DuraGrid Outdoor Deck Tiles are available in a pack of 24. These tiles are designed as outdoor deck tiles and can be used as patio flooring too. They are created such that they can withstand extensive exposure from UV rays and even high foot traffic.
Also, each of the tiles present in the unit is anti-microbial, making them resistant to bacteria, mold, and mildew. This tile is the perfect accessory for your outdoor area and can be used in the mudroom, patio, front entry, and, of course, your RV deck.
Furthermore, these tiles release no toxic fumes at all and have an incredibly simple set up. They can easily be snapped together due to their interlocking design and can create any size for your deck. These tiles require no glue or tools at all and have the ability to resist many common chemicals.
And, you can choose between five different colors, and since they have self-draining features, you do not have to face water problems. In addition, these units are low maintenance and easy to clean. Simply spray them with a hose and enjoy your deck without any worry or any hassle.
Bottom Line
The DuraGrid tiles are perfect for your RV deck since they are easy to install and put together. These units are some of the best portable deck tiles and are made from hard plastic. However, this plastic can bend easily, but if you do not put pressure on it, it will work just fine.
Bare Decor EZ-Floor Interlocking Flooring Tiles
This is another portable deck for RV by Bare Décor, which should give you an idea of how reliable the brand is. Made with genuine solid teak wood, the tiles have an oil finish that gives them a natural finish and look. This tile is perfect for application indoor as well as outdoor.
These come with a very easy interlocking system and require no tool or glue for installing them. This unit comes in a set of 10 tiles and can easily cover an area of 10 square feet.
This unit is ideal in terms of looks as well as having an easy DIY installation. Bare Décor flooring tiles can also cover uneven surfaces, making them an ideal investment for your RVs.
Bottom Line
This unit is ideal for use and helps in providing your RV with the deck you need. It has a good look and offers sufficient area coverage, making it one of the best options.
Buyer's Guide
Now it's time for the buyer's guide. Here we look at portable decks in greater detail. We advise on working out what size decking you need for. We also look at the different types of portable decking for RV living, and offer tips to think of before assemble yours, and then a guide on how to install them. Happy reading!
What Size Deck Do I Need?
The first thing you need to decide and plan is the size of the deck required for your RV. This is a very important step, as planning saves you a lot of frustration later on. With the precise specifications in mind, you can easily decide on the amount of material you will need in the construction of your deck.
You also have to keep in mind the weight of the deck, along with some safety issues. To decide on the size of the portable deck, you must first understand that the narrowest stair width is around 36 inches. You can extend this width but avoid going below this minimum number.
Usually, the standard platform available is 45" x 45", which could be the perfect size for your RV. However, before investing in these, make sure that you check the camping ground regulation in your area since many places have strict regulations about adding accessories and modifications.
How to Choose a Portable Deck
To pick one of these, you will have to do a lot of research on their types, material, and other features. To make choosing easy for you, the following are the top features you must look for when buying the best portable deck for your RV or trailer.
Material
Many materials today require no maintenance at all, and this makes them the ideal purchase. Cheap materials do act perfectly well for your deck but require ongoing maintenance such as regular cleaning to prevent them from changing color or rotting. When choosing the material, you get two options; plastic and wood.
Plastic requires minimal maintenance and are the best options to buy. They are durable and are also mold proof. They require no staining at all and are even available in different colors.
On the other hand, natural wood is also a great choice since it comes with inherent beauty. These wood decks are pest-resistant and highly durable, and they can easily last for decades.
Both these options are good, and you can invest in either for your deck.
Type of Portable Decks
You can invest in these decks or get a portable step as well as free-standing step units. Like models that provide you with easy access to the door, these portable steps also have the same function.
They have attachable handrails, similar to the decks, and are also lightweight and compact to use, making them the perfect product to acquire.
Convenience
This is another feature you must look for. A good design that provides you with the convenience you need is a must. Many decks come with foldable steps that make it easy for you to carry your groceries.
Some even come with flooring and railings and the underside has fiberglass on it, allowing them to be painted such that it matches the color of your RV. This convenience provides you with your money's worth.
Types of Portable RV Decks
You can invest in these decks or get a portable step as well as free-standing step units. Like models that provide you with easy access to the door, these portable steps also have the same function.
They have attachable handrails, similar to the decks, and are also lightweight and compact to use, making them the perfect product to acquire. Let's take a closer look at the types of portable RV decks:
Free-Standing Platforms
Portable and free-standing platforms provide easy door level access to every kind of RV. They're designed with attachable handrails and steps, making the system quick and easy to assemble without the use of any tools. These strong and secure platforms are also compact and incredibly easy to transport. 
Long-Term Setups
Long-term or permanent RV setups are usually used in vacation homes and full-time living situations. These installations are more suitable for high traffic vacation spots, like rivers, beaches, and lakes. They can also be equipped with additional features, such as handrails.
Floating Deck 
Floating decks are supportive and sturdy, but not immobile. They do not attach to an RV and can be placed almost anywhere.
Deck vs. Patio - Comparison Overview
If you're planning on investing in an outdoor space, you must consider all the factors. To help you make the correct decision and choose a unit that best suits your needs, we've compared the similarities and differences between a deck and a patio:
Similarities
Decks and patios have one major similarity:
Outdoor Living Space
Both decks and patios offer excellent outdoor living space and countless opportunities for entertaining people and hosting events. Whether you want to have a barbecue night with friends and family, or just want to unwind after work, both create the perfect atmosphere for happy memories.
Differences
Knowing the differences between patios and decks can help you make the right decision. Some of these differences include:
Material
Decks are basically raised platforms constructed with a wide range of materials, including pressure-treated lumber, PVC, composite, and wood. On the other hand, patios are outdoor sitting areas that are usually constructed with concrete. You can also use gravel and stone for a patio.
Location
Usually, decks are attached to homes and sit above the ground. They're accessed through a staircase or are constructed low to the ground, and then raised by joists. Patios sit on the ground and need to be built on a flat surface. 
Cost
Decks are more expensive to build, partly because the building materials cost more, and additional labor and materials are required to build stairs and install railing, joists, and other components.
Deck Building Tips, Tricks, and Hacks for Success
Deck construction differs according to the material, weight support, and place terrain. However, building a deck is difficult and requires tools, materials, and knowledge that you might not have. Here are some tips to help you build a deck:
Always Plan Ahead 
Make sure you plan for everything, especially the material requirement and deck dimension, ahead of time. Having precise specifications will help you determine the exact amount of materials needed for construction. 
It's also advisable to consider the weight your deck will ensure, along with any safety issues you might face. Lastly, check the camping ground regulations as some places have strict rules about RV accessories and modifications.
Gather the Required Tools 
You don't need any high-level equipment, and most of the tools you need can easily be found in a tool chest. Generally, you need a drill, a hammer, a tape measure, a saw, and a screwdriver. It's also advisable to have protective gear as deck construction can generate a lot of splinter and dust.
Choose the Right Material
It's better to keep the weight of the deck as low as possible and choose a tough material and light. While wood is usually preferred, you can also incorporate other materials, like metal or synthetic, as well.
How to Assemble a Portable RV Deck
Assembling a portable RV deck is usually incredibly easy, does not require any tools, and can be assembled in minutes. Although you should follow the instructions that come with the product, the common steps of assembling a portable RV deck include:
Level the ground or choose a flat surface for installation, so the deck doesn't wobble whenever you use it. 
2. Line the interlocking tiles and then step on the seams till you're satisfied that they're locked in. Some models will release an audible 'click' sound to indicate that they've been securely locked in.
3. Use tin-snips to remove the plastic backing if needed. You can also remove planks if you need to hug an angle or accommodate the end of a run. 
4. Use cardboard or cardstock to make templates of the sizes you'll need. 
5. Use a circular saw to cut a bit over what you need, and then sand down the rest to remove any wood splinters.
Conclusion
Finding the best portable decks for RV can be a mind-numbing task. You have to go through plenty of reviews, read their pros and cons, and then decide whether it is worth buying or not. However, with our guide, you can forget this tiresome activity. Simply make use of the reviews mentioned above and the buyer's guide to choose the best product for your RV.
People Also Ask 
Choosing the best portable RV deck can be a difficult and technical job. To ensure you make the right choice and to clear any queries you might have, the following are answers to some of the most frequently asked questions regarding portable decks:
How Much Does it Cost to Build a 12x12 Deck?
A simple deck built with basic materials costs around $15 per square foot, whereas a deck constructed with quality materials costs around $35 per square foot. Thus, a 12x12 deck can cost anywhere from $2,160 to $5,040.
Can I Build My Own Deck?
Yes, you can build your own deck, and it can be an excellent DIY project. The job isn't that hard, usually requires two people, and can take one to three weeks to complete, depending on skill level and experience.
Where Do I Store a Portable Deck in My RV?
A deck is a level and elevated area that can be used for hosting numerous recreational activities. Most portable decks feature floating installation and can be removed and relocated easily. When not in use, you can stack the tiles and can store them wherever you want in the RV.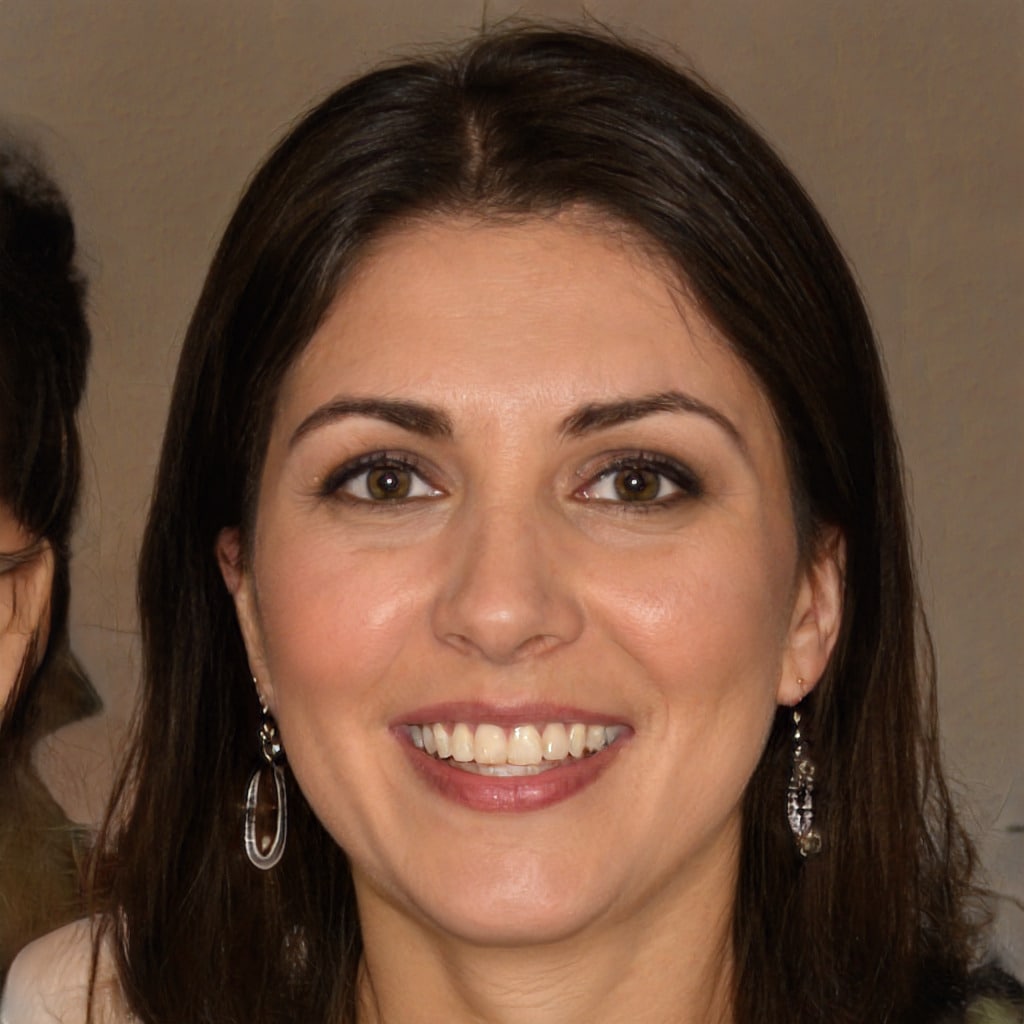 Hello, fellow wanderers! I'm Alyssia. Since 2008, my husband and I have called an RV our home, journeying through life one mile at a time. Our nomadic lifestyle has led us to over 70 countries, each with their unique tales that have shaped our own.
I share our stories and insights right here, hoping to inspire and guide you in your own adventures. Expect tips on RV living, our favorite camping spots, breathtaking hiking trails, and the joys and challenges of an ever-changing view from our window. Alongside, you'll also find practical advice on outdoorsy stuff, designed to equip you for any journey. Join us as we continue to explore the vast, beautiful world on wheels!