The Best RV Battery Chargers
Looking for a battery charger for your RV? Almost all RVs come with their own battery charging system, but these standard systems aren't the best and they could potentially damage the RV battery by overcharging or even undercharging.
Before setting off on any trip, you should consider your RV's batteries. If it's not been used for a while, the battery could be flat, and if it's on its way out, it could go while you're away camping.
Luckily, an RV battery charger will allow you to keep on top of things and ensure your every trip runs as smooth as possible. As well as charging it at home, you can take your charger with you, as they don't take up much room.
But which to get? With so many available getting the best RV battery charger can be an arduous task. We've saved you time and have reviewed some of the best on the market in a wide range of models, capacities, and sizes.
As well as reviewing individual battery chargers, we've added a buyer's guide, where we explain the things you should be looking out for when shopping for one. We explain the main features to look out for, the different types and the best brands that have built up a reputation for producing quality battery chargers.
We look at different price ranges, comparing them so you'll know roughly what to expect for your budget. And there's a How To Use a Battery Charger guide and video, too, so you should be fully equipped by the end of the guide.
If you prefer, you can skip straight to the RV Battery Charger Buyer's Guide by clicking the link...
Review of the Best RV Battery Chargers
Let's get started with the review section. Here you'll find the main features, as well as the many pros and cons of battery chargers that we think are some of the best currently on the market.
Best Overall Battery Charger:
CTEK MUS 4.3 12-Volt 8-Step Battery Charger
The overall best battery charger on the market is the 12V CTEK. The patented eight-step process will maximize the performance of your battery, as well as prolong the overall lifespan. The process includes a desulfation step that removes any sulfate from lead plates. The reconditioning step also helps extremely discharged batteries.
Moving on, the LED display will allow you to monitor the full charging process, which helps limit the chances of overcharging. You'll also have peace of mind, as this charger has plenty of safety features to protect you and ensure the overall effectiveness of the device. These include no sparks, no short-circuiting, reverse polarity protection, as well as protection against water and dust.
Bottom Line
The patented maintenance process is one of the greatest benefits this charger offers. The unique process can maintain and enhance effectiveness and battery life. The safety features are also a large part of why this is the best charger on the market.
The safety features are what offer the customer such great peace of mind. The only downside with this battery charger is that it might take some research to be able to set it up. However, this is expected with all technical products. Another downside is that because of it being a 12V battery charger, it might take a while to charge.
Best Battery Charger for the Money: 
Schumacher 6V/12V Battery Maintainer
This RV battery charger provides your 6V or 12V battery with a 1.5-amp maintenance. You'll be happy to know that the controlled microprocessor has multi-stage charging, which means far longer battery life with no safety concerns, whatsoever. The auto-voltage detection will be able to detect any 6V or 12V batteries.
A great safety feature you'll enjoy is the reverse hook-up protection, which ensures the charger won't work if the clamps are used in reverse. With your purchase, you'll receive a few things, including the battery clamp and ring connector harness which offer you a quick connection.
Bottom Line
There is a good reason as to why this product was voted the best value for money. It has all the features of a normal  charger, such as the multi-staged charging, which enhances the overall performance of the battery and lifespan.
The safety features are also great and save you from making deadly mistakes. A good benefit is that you'll have everything you need to start charging right away. The only real downside is that the multi-stage charging is only four stages long and isn't as effective as other models.
Battery Tender Plus Battery Charger
This battery charger boasts automatic charging and maintenance. The charger is designed to fully charge a battery and maintain the storage voltage with no damaging effects as a result. The charger boasts that the 1.25-amp charger is just as fast as any other 3-amp charger.
You'll have plenty of safety features to protect your battery, including polarity protection, short-circuit prevention, and overcharging protection. With your purchase, you'll also receive a quick-connect harness for hard to reach areas, multiple battery tender ring terminals, and alligator clips. The terminals will automatically switch from full charge to a floating charge.
Bottom Line
This charger is great at what it does. It effectively regulates itself without any problems and will charge just as fast as the three-amp models. You'll greatly benefit from the safety features that are also mentioned.
The only downside with this product is that it doesn't have the best lifespan. If you take a look at the Amazon reviews, they're not the best. The manufacturer also isn't helpful at all when you're looking for a refund or a replacement.
Best Solar Battery Charger:
Battery Tender 5W Solar 12V Battery Charger
This five-watt solar panel has a built-in battery with a three-step microcontroller for smart charging, which regulates your battery so that it doesn't get damaged by overcharging. You have plenty of extra protections, including reverse polarity protection, being waterproof, spark-proof, and also has a built-in temperature compensation sensor for those super-hot days.
The mounted controller is mainly for safety, as this transforms the direct solar energy into a smart charge and maintenance device. The controller also extends battery life. The weight of the product is only 12 lbs, which makes the installation process a lot faster.
Bottom Line
Using renewable energy is always a great benefit to anyone that's trying to do their bit for the environment. The smart charge system works in three steps by making the energy harnessed a lot more battery-friendly. The many protections are always a benefit too, as they're there for your own safety.
What makes the whole installation process a lot faster and easier is the lightweight body of the full panel. The only real downside, if we can call it that, is that this RV solar battery charger is reliant on the sun. Not a problem in Nevada or Arizona, but if you're up north, well you never know. 
Best Trickle Charger:
LST 12V Battery Trickle Charger
This battery charger will be able to charge any 12V lead-acid, flooded, or sealed, maintenance-free battery. It's so small, it can be taken anywhere you need without any struggle or need to make more space. The auto-charging cycle will switch to float mode once it's been fully charged.
The LED lights will keep you updated during the full charging process and will offer all diagnostic information that might be needed. The product is also water and dust-resistant, so it should be able to work in all climates.
The multi-layered protections are another attractive feature of the battery charger. You'll be protected against short-circuiting, over-voltage, over-current, overload, and polarity reversal. Not only do you get a physical product, but you also get the satisfaction of a lifetime quality warranty and one-year refund guarantee.
Bottom Line
This battery charger is the best trickle charger on the market for many reasons. The main benefit of such a charger is that it can charge any battery you need it to. This flexibility is a huge advantage for RV owners. The LED lights will notify you of the status of the battery charger, as well as any needed diagnostics.
You'll also benefit from the multi-layered protections that will ensure the safety of both you and your RV. The last great benefit that comes with this product is that it has a lifetime quality warranty, cementing the confidence that the manufacturers have in their battery charger. The only downside to this charger is that it will take a while to charge the battery fully.
Best 3-Stage Charger: 
WFCO WF-8735-P Power Center
This converter is able to supply your battery with 35 amps of direct current along with a 13.6 V DC, which is perfect to use on your appliances and smaller electronics, like a microwave or blender.
The three-stage charging system will be able to provide a longer battery life as well as is fully automatic, so all this can be done without any human interaction.
There are also plenty of protections built into this device. Most importantly, that the cooling fan creates zero noise, whatsoever. Other protections against polarity reversal, short-circuiting, overcurrent, overload, and overheating are included, as well.  
Bottom Line
This battery charger is the best three-stage charger on the market for many reasons. The benefits that come with the charger include the fact that it can offer 35 amps of direct current. The entire system is also automatic, making it a lot more convenient for RV owners. The built-in fan helps with overheating and is completely noise-free.
The last of the benefits are the many protections the battery has. These save your RV from any damage, which is always beneficial, of course. The only downside to this product is that there aren't many helpful instructions on how to install, making it quite difficult to learn to operate.  
Best Charger Inverter:
KRIËGER 1100-Watt 12V Power Inverter
This charging inverter is fairly compact, yet powerful enough to help operate those smaller appliances and devices during your adventure. The aluminum shell can protect it from most things like spillages or dust, allowing it to last for years. The LCD display will provide you with all the key information necessary, like battery level, output wattage, and input voltage.
The kind of devices this battery charger can help power include televisions, gaming devices, blenders, and microwaves. You can also charge your smaller electronics like cell phones or tablet devices with the two USB charging ports. If you have any problems, the three-year warranty should help you out.
Bottom Line
This charging battery is the best inverter currently on the market for many reasons. It has a convenient LCD screen that helps you monitor any information provided by the inverter. The protective casing acts as a great defense against any external threats such as water or dust.
Another benefit of this device is the USB ports that can be used to charge your mobile devices. The only real downside with this product is that it doesn't have any sufficient internal protections like overheating protection and so on.
Best Portable Battery Charger:
NOCO Boost Plus GB40 1000 Amp 12V Jump Starter
This compact and convenient RV battery charger is currently the best portable charger on the market. It has almost everything that you could want. It'll be able to start dead batteries with a jump-start surge of 1,000 amps. You'll have twenty jump-starts on one single charge.
You can easily connect to any type of battery and the product boasts of being spark-proof and ultra-safe with modern safety technology.
On the smaller side, you'll also get the use of an LED flashlight that has seven different light modes which can be used in emergency situations. Not only does it charge larger batteries, but it also has a USB port for when you need to charge your smaller devices.
Bottom Line
It's safe to say that this charging unit looks as though it can do almost anything you need. With a powerful 1000-amp jump-start and up to twenty tries from one charge, it's hard to see why someone wouldn't want this product. The modern safety technology makes everything operate without any risk. It has two USB ports for charging your devices, which is always great when your cell charger breaks while on the road.
The LED flashlight is also a great emergency tool, as it has several different features including an SOS light. The only downside is that it has a few negative reviews on Amazon. There have been some issues with the charger dying while not in use. However, many users have been satisfied and very happy with the performance of this device.
Ampeak 2/10/25A Smart Battery Charger
What Recent Buyers Report
Most people who purchased this battery charger were satisfied with it, with buyers stating that its huge intuitive display told them precisely what was going on. They were particularly impressed with its recondition mode and said that the wiring loom mounts made it incredibly easy to store. However, some users reported that the unit seemed fragile, while some complained that it only worked with batteries that still had some charge.
Why it Stands Out to Us
This product stands out to us for several different reasons. Firstly, its Smart Detect System automatically detects voltage and capacity and identifies the correct charging rate suitable for the battery. Secondly, it boasts a battery-reconditioning feature that helps extend battery life. Lastly, it features a six-step charging system that optimizes battery power without overcharging or damaging it.
Bottom Line
Although this unit has a bit of a learning curve, it's still an incredibly reliable charger that boasts exceptional features and outstanding performance. Along with being able to quickly charge and maintain a battery, this Ampeak is also UL certified, making it extremely safe to use.
CTEK D250SA 5-Step, Automatic DUAL 12 V 20 A Battery Charger
Camping with your RV can become a huge nuance without a perfect RV battery charger. You need an efficient charger if you want to keep the appliances inside your RV running smoothly for longer durations. And this is where this exemplary RV battery charger comes in handy. It comes with all the features that make it stand out. Here are some of them.
The model is equipped with 2 charging options that allow it to select the current and voltage according to the situation. This is important because traveling on an RV can be quite unpredictable, and you need a charger that can better adapt to the ongoing changing situation.
Similarly, it has a full automation system that comes with a 5 step charger that can shift the charging voltage. This feature is further complimented by the model's ability to charge from a plethora of different sources. These include solar panels or alternators. This also means that regardless of the weather or the environment, you will not have your RV charger lacking behind anytime.
Moreover, this battery charger works well within a wide temperature range, and you should have no problems from -20c to +50c, which means it can cater to a range of appliances easily. Furthermore, the compact size of the model also makes it one of the best and most reliable models in the market.
Bottom Line
For a battery charger to stand out, it needs to have both durability and efficiency, and rest assured that this model has it all. It's equipped with more diversity and a compact design, which makes operations quite easy. Moreover, it allows for multi charging options, which adds to its worth and, ultimately, its appeal.
Buyer's Guide
Here you'll learn all there is to know about getting the best battery charger for your RV. We explain the main features to look out for, the different types and the best brands that have built up a reputation for producing quality battery chargers.
We look at battery chargers in different price ranges, comparing them so you'll know roughly what to expect for the budget you're willing to spend. There's a How To Use a Battery Charger guide and video, too, so you should be fully equipped by the end of the guide.
How to Choose a Battery Charger
Like all good products, there are plenty of features that make a unit unique or stand out from the competition. The following section will highlight and discuss the features you should be looking out for when searching for your next battery charger.
Vibration Absorption
You need to ensure that it can effectively absorb any vibrations that it creates or has some sort of cradle feature that keeps it off the ground. There are two reasons you should look for this; the first reason being that vibrations can damage your charger battery. Secondly, they can cause some serious noise that really gets on your nerves.
Battery Capacity
Battery capacity is measured by how many amps of power it can offer per hour. The higher the capacity, the better your power situation will be
However, a higher the capacity usually means that the battery will be larger, so you'll need to make sure you have the best size for your RV. The best thing to do is to understand how much energy you consume each day and then try to find a battery that can offer the closest to that without sacrificing too much space.
Voltage Power
The voltage is the potential electrical difference. You'll find that deep cycle and starter batteries will have a 12V DC. This can also be achieved easily by using two 6V DC batteries and joining them together. These aren't the most powerful, as you can get natural systems like a solar panel that provides 24V batteries, so make sure to look around for the best option.
Types of RV Battery Chargers
There are a few main types of RV battery chargers. The following section will discuss the features of the most commonly used types.
Converter Charger
This is a basic charging system. It can convert 120V shore power into 12V DC power. This means the battery won't be needed to provide DC when plugged in. It'll also charge the battery only when it has space, eliminating overcharging damage. The device can produce 55 amps of direct current and has the ability to power a variety of appliances. These batteries can either be single-stage or multi-stage
Inverter Charger
Most modern RVs will use an inverter charger. This has all the same features as the standard converter charger, however, it has the ability to produce 120V  of alternating current from the 12V battery, when there's no shore power available.
Solar-Powered Charger
Solar-powered RV chargers are a great way to access a constant stream of energy. Different sizes offer varying levels of power. This also depends on the weather conditions. A large, 150-watt solar panel can fully power your RV for a day, as long as you have a solar panel that offers 14V or more. However, solar panels take a lot of planning and maintenance.
Top Brands in the RV Battery Charger Space
If you're looking for the best RV charger or battery maintainer brands, here are some of the best ones out there.
NOCO
The NOCO is an excellent all-around brand for your RV battery charger. Noco has been around since 1914 and at the top of the game in innovation and manufacturing premium, durable battery chargers. Not only is the brand compatible with a wide range of batteries, but it is also ideal for deep cycle batteries. This amazing charger can discover battery sulfation and acid stratification automatically to help restore any lost battery performance. It starts a dead battery quickly and also maintains your RV battery.
Stanley
Stanley is a household name, and rightfully so. It has a history of designing efficient tools and it's been around since 1843. The brand's RV charger delivers fast and easy results. It provides smart charging, keeps the battery at an ideal charging rate, automatically changes charging modes as needed, and lets you track the charging process and battery maintenance, making your battery last longer.
Powermax Converters
Powermax Converters is a Florida-based company that started in 2005. It has designed quality converters, RV battery chargers, and other products for multiple power supply needs. It works as both an effective battery charger and a power converter. It is travel-ready, thanks to its compact size and built-in three-stage charging.
Price Points of RV Battery Charger
Having a handy RV battery charger makes it easy to power your battery. They come in various styles, capacities, and sizes.
RV Battery Charger Pricing
Under $50
The RV battery chargers in this category do the basics. They charge your RV's battery. A limited amount of extras come with battery chargers in this range. You'll typically get a very affordable deep cycle battery charger with a warranty period, a built-in dual-color LED indicator and a very low charging speed.
$50 to $100
This price range includes battery chargers with useful upgrades that also help you maintain your RV battery. They may provide additional perks toward the high end of the range. These chargers are versatile and you might be able to charge a car battery marine battery. This smart deep cycle battery charger has a comparatively slower charging speed and is safe to use outdoors in all seasons.
$100 and up
These battery charging products offer both high power and impressive additional features. This range includes premium options. You will find that they prevent overcharging and undercharging and can be used for multiple batteries at once. They typically have more than one battery bank, are suitable to jump-start cold batteries, and have many safety features with a high maximum amperage rating.
Comparison Overview
There are several different types of battery chargers, and each has its own unique set of features. To ensure you understand their similarities and differences, and choose a unit that best suits your needs, the following is a comparison between different types of battery chargers:
Deep Cycle Battery Charger vs Regular 
A regular battery charger and deep cycle battery charger can be a bit difficult to differentiate. Here's how they compare:
Similarities 
The main similarity between regular and deep cycle battery chargers is their purpose: 
Operation
Both regular and deep cycle batteries can charge lead-acid batteries and basically operate with the same chemistry. 
Differences
There are several differences between the two type of chargers, including:
Charging Speed
Regular battery chargers usually charge at 10 to 15 amps in fast charging mode, and two amps in slow charge mode. On the other hand, deep cycle battery chargers don't charge faster than two amps, which is good for the battery. 
Cooling Off Period
After recharging a battery to its full capacity with a deep cycle battery charger, you'll need to let it cool off before connecting it to the RV to avoid burnout. However, if you use a regular battery charger, you can immediately put the battery to use.
Battery Maintainer vs Trickle Charger
Both trickle chargers and battery maintainers can keep a battery charged, but are suitable for different purposes. Some of their similarities and differences include:
Similarities
Battery maintainers and trickle chargers have one major similarity:
Purpose 
Battery chargers and trickle chargers have a similar look. Both are plugged into a wall and work by converting the AC power into usable power for the battery. They're also hooked to the battery in a similar way using jumper cable like cords. 
Differences
The two types differ in several ways, such as:
Charging Speed
Trickle chargers have a slower charging speed than battery maintainers. This means that they take a longer time to fully charge a battery. 
Smart Technology
Battery maintainers are programmed to determine the amount of power in the battery to avoid overcharging, whereas trickle chargers continually apply small charges to the battery. This means that they'll keep charging the battery, even if it is fully charged.
Manual Battery Charger vs Automatic
Automatic and manual battery chargers are the two most common types of chargers used to maintain and charge lead-acid batteries. Let's see how they compare:
Similarities 
Both types are similar because they essentially have the same purpose:
Use 
Both manual and automatic chargers are capable of fully charging a battery, depending on the charger's output and the size of the battery. 
Differences
Manual and automatic batteries have several differences, including:
Monitoring of Battery
Since automatic chargers are designed to charge and maintain batteries, you can connect them to the battery for as long as you want without worrying about overcharging. However, you're going to have to carefully monitor the battery when using a manual charger to avoid overcharging or seriously damaging the battery. 
Price 
Manual chargers are usually less costly than automatic ones. They also don't analyze the battery and will continue charging it until they're disconnected from the battery.
Cautious Considerations When Buying a New RV Battery Charger
When using new electronics or technical products, there are certain risks attached and you should always be aware of those risks in order to avoid them. The following section will discuss a few cautions we'd like to offer before messing around with your battery charger. The main risks aren't with the battery charger, but with messing around with the actual battery itself.
Explosive Gas
One of the dangers of lead-acid batteries is the hazardous hydrogen gas it creates. You should ensure adequate ventilation when charging using this method, as a simple spark could cause an explosion.
Life-Threatening Acid
Another hazard is the sulfuric acid that's included inside the battery. If that is spilled on someone, it would burn through their clothes and could mean life-threatening injuries. Make sure to have the necessary safety casings and features to stop these accidents from happening.
How to Use a Battery Charger
Safely charging a dead battery takes more than just connecting a charger. It's essential that you follow the instructions listed in the manual of your specific charger, but the basic steps on how to use a battery charger are as follows:
Disconnect the battery cables from their respective terminals. Remove the negative or black cable first, and then remove the positive (red) cable. 


Switch off the charger and make sure that it's not connected to an electric outlet. 


Connect the positive charger cable to the positive terminal and the negative charger cable to the negative terminal. 


Determine the speed at which you want to charge the battery. A lower charging current and voltage is suitable for a trickle charge, whereas a higher setting will be needed for a quicker charge. Although a trickle charge provides the best results, make sure you read the manual to understand the settings. 


Decide whether the charger will automatically power down once the battery is completely charged or will operate for a certain amount of time. 


Leave the charger in one place and don't move it when the battery is being charged. 


Switch off and disconnect the charger once the battery is completely charged.


Disconnect the cables, removing the negative cable first, and then the positive cable. 
To get a better understanding of how to use a battery charger, make sure you watch the following video:
Conclusion
Charging your battery can be a dangerous process and it can also be a long process. However, if you follow our advice and all the research, you'll be fine. We hope this article has helped educate you on what features to be looking out for when battery charger shopping. 
People Also Ask
With so many different types and models of battery chargers available, choosing the best one can be an extremely confusing and difficult task. To help ensure you choose a unit that best suits your needs, here are some of the most frequently asked questions:
What Size Battery Charger Do I Need For My RV?
A good rule of thumb is that your battery charger should be at least 10% of the Ah rating of the battery. For instance, a 200Ah battery requires a 20 Amp charger as a minimum. Your charger size should be around 20% of the total capacity to hinder overcharging.
Should I Disconnect My RV Battery When Plugged In?
When storing your camper, turn off your disconnect so that your battery discharges more slowly. When you turn off the disconnect when plugged into the shore power, it removes the connection of batteries from the power charging supply.
Do RV Batteries Charge When Plugged Into Shore Power?
Yep, they do. When you switch on your battery and connect it to the shore power, it charges safely. Using shore power to charge your RV battery is a superb way to make sure your battery is ready and prepared for whatever activities you want to take on. 
Can You Use a Trickle Charger on a RV Battery?
Trickle charging is ideal for lead acid battery charging (your RV likely has a lead acid battery) that will be sitting idle for a while. As they sit, they lose their charge slowly. A trickle charge will slowly recharge the starting battery, keep it healthy, strong, and maintaining its life cycle.
How Do I Read a Battery Charger Amp Meter?
Once the charger is switched on, the meter's needle will move to the desired amps. When the battery starts charging, the needle will gradually move down. Once the needle drops to nearly half the desired amp, then this indicates that the battery is fully charged.
How Does a Battery Charger Work?
Battery chargers generally charge a battery by providing a pulsed DC or constant DC power source to it. Usually, a high-quality charger has a slower charging speed because it's designed to use a lower and safer charging rate.
Should You Leave Your RV Connected to the Charger All the Time?
Although you can leave your RV connected to the charger all the time, you'll need to monitor the house batteries. It's advisable to check the electrolyte levels of the batteries every month so that you know if they're low or are about to go dry.
Can You Leave a Trickle Charger Connected All Winter?
Trickle chargers are designed to be left connected to car batteries for long periods of time for recharging. Some models can be left on batteries for an indefinite period of time, making them ideal for vehicles that are stored away in the winter.
What is a Power Inverter?
A power inverter is an electronic device that changes direct current into alternating current. The output voltage, input voltage, and power handling differ according to the design of the device. Power inverters allow you to plug in your devices and appliances, and operate them like you would with an electrical outlet in your house.
Can You Overcharge an RV Battery?
Constant overcharging can cause batteries to sulfate more quickly, resulting in reduced effective performance. Thus, it's better to charge the battery fully and then remove it from the RV during long periods of non-use.
How Do I Know My Battery Charger is Working?
Plug the charger into an electrical outlet and remove any batteries connected to it. 


Switch on the voltmeter unit, and follow the meter's instructions on how to connect the test probes.
 
Use a battery pack or battery that's compatible with the charger, and connect it. 


Check the voltmeter's readout and see which side the pointer is leaning towards. If it's indicating to the left side, then swap the test probes. 


A negative reading indicates a bad charger that needs to be replaced.
How Much is a Battery Charger?
Shelf-model standard battery chargers usually cost around $30 to $100 and are suitable for charging 12V car batteries. The price depends on the size and weight of the charger. On the other hand, the cost of portable car battery chargers can range from $16 to over $500.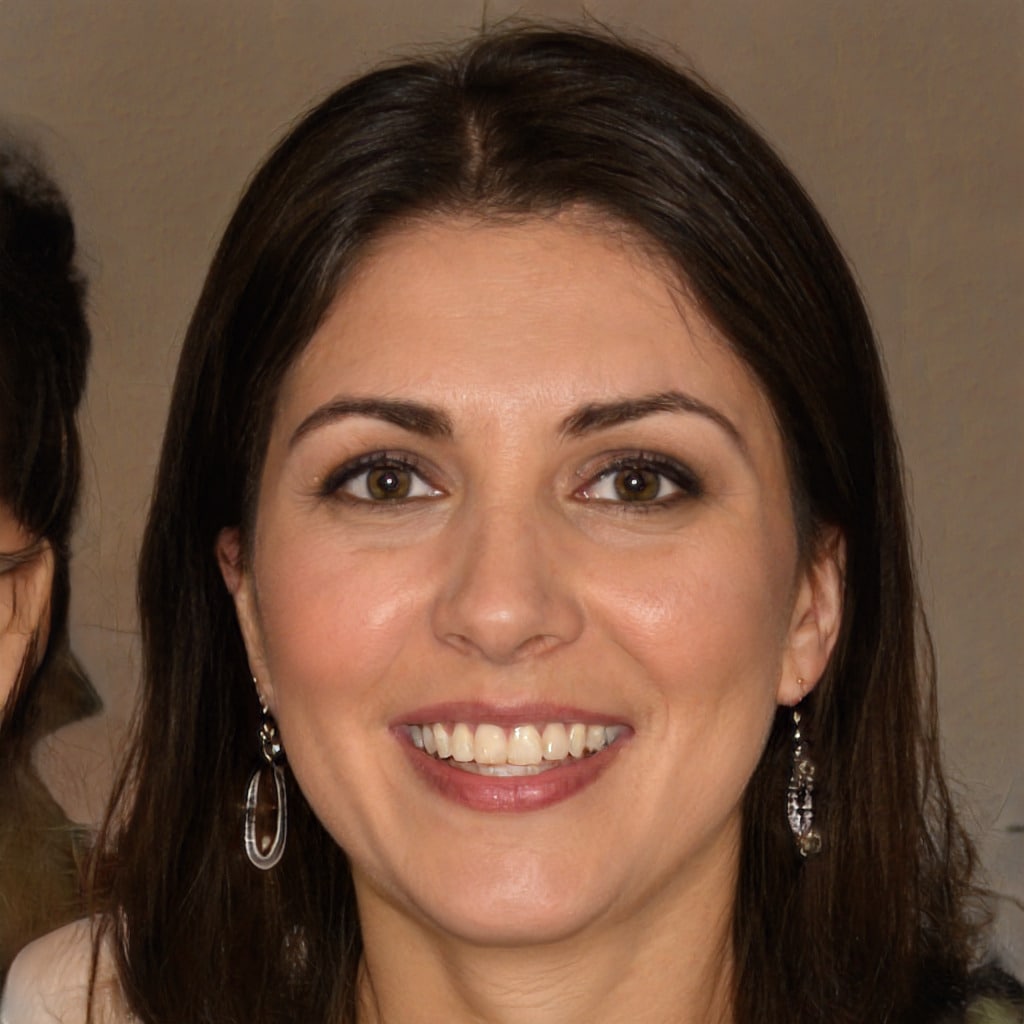 Hello, fellow wanderers! I'm Alyssia. Since 2008, my husband and I have called an RV our home, journeying through life one mile at a time. Our nomadic lifestyle has led us to over 70 countries, each with their unique tales that have shaped our own.
I share our stories and insights right here, hoping to inspire and guide you in your own adventures. Expect tips on RV living, our favorite camping spots, breathtaking hiking trails, and the joys and challenges of an ever-changing view from our window. Alongside, you'll also find practical advice on outdoorsy stuff, designed to equip you for any journey. Join us as we continue to explore the vast, beautiful world on wheels!