The Best RV Hammocks
If you're looking for a way to make your camping experience more enjoyable, then you should definitely consider investing in an RV hammock. A camping hammock is the perfect way to relax and enjoy the great outdoors. 
Not only are they comfortable, but they're also portable, so you can take them with you wherever you go. And whether you want to use them for sleeping or simply relaxing and reading your book in the shade, they're a great addition to any RV vacation.
In this blog post, we review the best RV hammocks on the market and how they can improve your camping experience! We have included what we think are the best models that outdo the rest in terms of durability, price, and comfort.
There's also a buyer's guide after the individual reviews, and in this we pick out what makes a great portable hammock. And if you've ever slept in a hammock you'll probably know how back-breaking it is when you wake up. That's because you sleep in your hammock the wrong way, so we've included a 'How to Sleep in Your Hammock' guide. Important, we know!
There's also a set up guide for your camping hammock, just so you know what to look for when setting up. And if there's any unanswered questions, there's an FAQ section at the end so you'll be well equipped with all the knowledge of RV hammocks.
If you prefer, you can jump straight to the RV Hammocks Buyer's Guide by clicking the link
Review of the Best RV Hammocks
Below are our top RV Hammock picks, each one leading in its own category.  
Best Overall RV Hammock:
ENO - Eagles Nest Outfitters DoubleNest
Our favorite RV hammock is the Eagles Nest Outfitters DoubleNest. With its impressive durable, portable, and versatile design, it is the perfect choice for traveling.

This two-person model weighs only 19 ounces but can support up to 400 pounds. The triple interlocking stitching provides extra strength and support. When it is unfolded, it stretches 9.4 feet long and 6.2 feet across. It's constructed from quick-drying 70D High Tenacity Nylon Taffeta, which has the strength to support two people's weight while still being light and breathable.

The portable hammock condenses into a super compact unit when you need to transport it. It can be folded down into a 5" by 5" space to fit into the attached storage bag.

Another perk is its versatility, and you can use it basically anywhere. Aluminum wire gate carabiners and nautical grade line with stainless-steel snap links are also included, so you can easily attach it to a range of objects, including trees, poles, or even a flat surface like a wall.
Bottom Line

Overall, the Eagles Nest Outfitters DoubleNest is a high-quality product with a long-lasting and compact design that makes it perfect for RV trips and camping. You can use it practically anywhere and it collapses into a small bag for easy transportation and storage. Made from quick-drying, sturdy nylon that can support two people at a time, it is a versatile product that will last for years to come.
Runner-up:
Legit Camping - Lightweight Parachute Portable Hammocks
Following close behind the Eagles Nest Outfitters DoubleNest is the Legit Camping Lightweight Parachute Portable Hammock. Designed for a myriad of outdoor activities, from backpacking to lounging at the beach, it's the perfect companion for any trip.

This lightweight but spacious choice can support a maximum of 400 pounds but can easily be stuffed into the compact storage bag when you're on the move. It's made from military-grade 210T nylon, which provides strong support and optimal comfort, and at a mere 2.2 pounds, it is incredibly light and easy to carry.

To set it up, all you need to do is attach the rope and two steel carabiners around a tree or post. When it's unfolded, it stretches about 10 feet long and 6.6 feet wide. The pre-knotted ropes with carabiners are easy to set up and the ideal space between the two trees is about 10 feet.

It's also available in over ten different colors, so you can choose the exact color combination you like.
Bottom Line

This portable, camping hammock is the perfect companion for all kinds of outdoor adventures. It is an affordable, lightweight option that can easily support two people at a time and is simple to set up. Some users have reported issues with the material being a bit thin, but if you do encounter issues, there's a lifetime warranty policy.
Best Rated RV Hammock on Amazon:
Wise Owl Outfitters Double & Single with Tree Straps
With outstanding user reviews on Amazon, this RV hammock is an excellent alternative to our first two picks. It's made from 210T parachute nylon with triple interlocking stitching, making it both comfortable and highly durable.

There are two size options available, a single and a double size. The SingleOwl weighs 16 ounces on its own and measures 9 feet by 4.5 feet. The DoubleOwl weighs 26 ounces by itself and measures 10 feet by 6.5 feet, and can support two adults. For portability, it's perfect and can be packed into the small carry bag you can hold in one hand.

The included tree straps and carabiners allow for quick and easy set up. The straps themselves are each 9 feet long, which provides more flexibility. You won't have to spend time trying to find two trees or posts close enough together to support it. There are also five separate loops, so they can be adjusted to the perfect height.

Beyond being extremely adjustable and adaptable, the Wise Owl camping hammock is super customizable with over 25 different choices for color combinations.
Bottom Line

With 90% five-star reviews on Amazon, the Wise Owl Outfitters is a crowd favorite for good reason. It's constructed from durable nylon that can support up to 500 pounds but can still fit into a carry bag the size of a grapefruit when you're on the go. If you're tall or want one big enough for two, the 10-foot long DoubleOwl will provide more than enough space for you to lie comfortably.
Best Camping Hammock with Stand:
 Vivere Double with Space-Saving Steel Stand
The Vivere Double with the Space-Saving Steel Stand is a great hammock for frequent RV trips. Coming with its own stand, you don't have to stress about finding two objects the right distance apart to attach it to. Just grab it from the RV, find a comfortable spot, and set it up wherever you like.

There's a convenient carrying case included so you can easily pack it up and stand when it's not in use. It doesn't come pre-assembled, but the assembly instructions break down the process and guide you through each step. There are no tools required for set up.

It's made from tightly woven cotton thread, and measures 7.7 feet by 5.3 feet, so it can support up to 450 pounds, easily fit two adults.

The stand is 9 feet long and is constructed from long lasting heavy gauge steel. On its own, it weighs about 35 pounds. There are adjustable hooks along the stand so you can adjust the height to fit your preference.

You can choose from 26 different vibrant color combinations of the fun striped pattern. The sturdy, yet breathable cotton version is our favorite, but it's also available in polyester and Sunbrella fabric. To clean the cotton hammock, simply hand wash it in cold water with non-bleach detergent.
Bottom Line

The Vivere Double Camping Hammock with the Space-saving Steel Stand is a comfortable, convenient model that is low stress and easy to use. With the handy carrying bag, you can take it with you anywhere. Because of the stand, it's much heavier than a standard model, but you only have to worry about assembling it once and then it's ready to go.
Best Straps:
XL Hammock Straps Set 2000+ LBS
If the straps on your parachute hammock just aren't cutting it, these are the perfect solution. Made from heavy-duty, no-stretch 100% polyester webbing material with triple stitched seams, the straps together have a 2,000-pound weight capacity.

Setting up the straps is simple and takes less than one minute. Each strap is 12 feet long and one inch wide, so they won't damage trees and allow you to suspend the hammock between trees that are over 25 feet away from each other. There are 20 attachment loops on each strap so you can adjust the hammock to your exact height preference. The straps can be secured using the free-locking carabiners.

There's an included drawstring carry bag for easy storage as well, so you can coil the straps and other accessories into a compact unit when you're not using them.
Bottom Line

The Tree Straps Set is a simple and affordable addition that will vastly improve the longevity and capability of any standard parachute model. The material and design of the straps ensures that they are incredibly sturdy and long-lasting.
With an impressive 2,000-pound weight capacity and a reach of 25 feet, there are few situations the Hammock Tree Straps Set can't handle. It is important to note that the carabiners have very sharp points, which can damage the straps if used incorrectly or cause a minor injury, so be very careful when handling them.
Best 2 Person Hammock:
 Honest Outfitters Hammock with Hammock Tree Straps
While there are other models on this list that can accommodate two people at a time, the Honest Outfitters with Tree Straps is designed specifically for that purpose.
Most models, even doubles, have a maximum weight capacity of 300-400 pounds. This camping hammock is made from highly durable 210T nylon that can easily support up to 500 pounds at a time. On top of that, the nylon has trip interlocked stitches for extra strength and support.

It is 9.83 feet long and 6.5 feet wide, so two people can comfortably fit with room to spare. On its own, it weighs just 1.5 pounds and can fit into a compact carrying sack for easy storage. The 10 feet long straps can also fit in the carrying sack with it.

With the adjustable tree straps and two solid steel carabiners, set up is simple and easy. There are nine different color combinations available, but most are charcoal on the inside with a brightly colored trim.
Bottom Line

The Honest Outfitters Camping Hammock with Tree Straps has a high weight capacity that allows two people to lounge in it comfortably. With adjustable tree straps that can reach a total of 20 feet, it is easy to set up and works well in many different environments. Both the hammock itself and the straps can fit into the provided carry sack, so you can pack everything into one compact unit for convenient storage and transport.
Best Sleeping Pad: 
Klymit Insulated Static V Sleeping Pad
If you primarily want a hammock for sleeping, it's worth considering a sleeping pad. The Klymit Insulated Static V Sleeping Pad is a durable and effective option designed to keep you warm and comfortable in any season. It's a lightweight air mattress that utilizes the Klymalite insulation technology and a unique v-chamber design to restrict air movement and keep the heat in.

Fully inflated, the sleeping pad measures 2.5 inches thick, 6 feet long, and 1.91 feet wide. On its own, it weighs roughly 25 ounces. It typically takes about 10 to 15 breaths to inflate it completely, so it is quick to set up. When you deflate it, it condenses into a 5x8-inch unit that's light and easy to carry.

Because it's so lightweight and portable, the Klymit Insulated Static V Sleeping Pad is perfect to use in a hammock in a variety of settings, including long RV trips, backpacking, or just relaxing on your own front porch. When you order the sleeping pad, it also comes with a stuff sack for easy storage.

It's made from 75D polyester material that is resistant to tears, punctures, and abrasion. If you do encounter any problems, there is an included patch kit you can use if you need to make a quick repair on the go.
Bottom Line

This sleeping pad is lightweight, compact, and highly durable. It fits comfortably in a typical portable hammock, and provides extra support to keep you comfortable through the night. Its v chamber design helps keep air in for extra warmth and protection, but in harsher climates, it's recommended to have another source of insulation to go with it.
Best RV Hammock for Big Guys: 
Winner Outfitters Double Camping Hammock
If other models have you feeling cramped and restricted, the Winner Outfitters Double is a roomy, comfortable, and reliable alternative, and is available in four different colors.

Made from 210T nylon parachute fabric, this portable RV hammock weighs about 1.5 pounds and measures 9.83 feet tall and 6.5 feet wide, and is capable of supporting up to 500 pounds. Not only is it both spacious and reliable, it's also very comfortable. The nylon cloth is soft, breathable, and mildew-resistant.

With the included ropes, straps, and carabiners, set up takes less than three minutes. All of the attachment pieces are high-quality and sturdy. The carabiners are made from solid steel and the ropes are incredibly strong with a 0.3-inch diameter. Each strap is about 4 feet long and 1 inch thick, so they can support it without causing damage to the trees.
Bottom Line

The Winner Outfitters Double RV hammock is a high-quality model that is perfect if you feel constricted in a standard single hammock or prefer to have more space to lay back as you relax. Its sturdy nylon material is able to support up to 500 pounds while still being breathable and comfortable.
The hammock itself fits easily into the convenient storage bag when you're on the move, but the straps are a little bulkier and have to be carried separately.
Best Underquilt:
 Eagles Nest Outfitters - ENO Ember 2 UnderQuilt
Regular parachute hammocks are perfect for relaxing in the sun or sleeping out under the stars, but once the weather starts getting colder, you'll probably want a little more coverage to stay warm. That's where the ENO Ember 2 UnderQuilt Hammock by Eagles Nest Outfitters comes in.

This is designed to keep you comfortable throughout the year. There's a polyester-filled quilt that wraps around the sides and bottom, providing a temperature rating of 50 degrees. The under quilt is water resistant to protect you from mild weather or built-up moisture overnight.

To set it up, simply arrange it at the exact placement and height you want with the adjustable shock straps. When it's unfolded, the hammock is 7.11 feet long and 3.9 feet wide. For easy transport, there's a nylon compression bag that you can stuff the hammock in when you're on the move. When stuffed in the bag, the unit is only 15 inches by 8 inches.
Bottom Line

The ENO Ember 2 UnderQuilt will keep you comfortable and warm through all four seasons. Set up is simple and fast, so you don't have to spend time out in the cold getting it ready to use. This model cannot turn into a cocoon like some other insulated models, so if you plan on being in more extreme conditions, it's best to bring an extra layer to put on top of you during the night to keep warm. That said, it's perfect for using beside your RV in chilly or windy weather and is even water resistant for extra protection.
Best Inflatable Hammock:
Legit Camping Inflatable Lounger with Carrying Bag
If you want a more versatile option that can be used to relax both beside your RV or while floating around in the pool, then the Legit Camping Inflatable Lounger with Carrying Bag is a great option.
When it comes to easy set up and transportation, this is perfect. Unlike other inflatable furniture and pool toys, you don't have to spend a significant amount of time inflating it. The double inlet design speeds up the whole process so it only takes one minute to inflate and then you're ready to go. There's no pump required.

It's made from sturdy Ripstop Nylon that's both comfortable and durable, and it holds the air in well, so you don't have to pause your relaxation to re-inflate it. The inflatable lounger weighs just three pounds but is capable of supporting up to 400 pounds at a time.

There are extra little features that make this model stand out. Both sides of the lounger have a pocket, one wide enough to hold a magazine or iPad and another with an elastic strap that can securely hold a nice cold beer. There's also a complementary bottle opener included with the lounger and secure stakes that help keep the lounger in place.
Bottom Line

The Legit Camping Inflatable Lounger is a high-quality, comfortable model that lets you lie back and relax anywhere. It can double as a bed or just a place to relax while you float around in a pool or lake. The two pockets are a handy addition that most don't have and allow you to keep your entertainment and refreshments right by your side.
Buyer's Guide
Now it's time for the buyer's guide. here we look at at hammocks and look at the details of what makes a good quality product stand out. We also offer our opinion on what features you should consider before buying one.
We've also included a couple of guides: How to Set Up a Hammock outside your motorhome, and more importantly How to Sleep in a Hammock. They can be uncomfortable if you spend too long in one and you don't lay correctly!
What Makes a Great RV Hammock? 
Wondering how to spot the perfect camping hammock? Here are the things to look for:
Sturdy, Lightweight Material
Since the primary use of any camping hammock is lounging or sleeping, you want to make sure you have one made from a reliable and comfortable material. Most quality models are constructed from some kind of nylon, which is soft, sturdy, and often water resistant. Some are also made from cotton, which are comfortable but also tend to be bulkier and more susceptible to weather damage.
Easy Set Up
The last thing you want is to spend time on your precious vacation trying to figure out how to assemble your new RV hammock. The best attachment method will vary depending on the kind of places you plan on using it, but for most RV camping, a standard hanging option will be fine. These can be hung up between trees, posts, or other study objects nearby.
If you know you'll be traveling to areas without trees or prefer not to have the hassle of tying up the hammock each time, inflatable loungers, and options with a stand are great alternatives.
Compact Storage
Since you'll be taking it with you, you want a model that's big enough to support you (and another person, if you get a double) but is also able to fold down into a compact unit when you're on the go. A quality, portable hammock will come with a storage bag to make it easy to carry.    
When Would I Use an RV Hammock?
RV hammocks are designed for various purposes and can be used in many scenarios, including:
While Camping
Camping hammocks are a great option available for campers as they can just set it up and use it as a bed or a comfortable spot when taking a break or resting. They're easy to set up and are lightweight.
Replacement for a Bed Inside the RV
If you think a bed is going to occupy a lot of space inside your RV, then setting up a hammock would be a great idea. A hammock can be a great replacement for a bed outside or even inside the RV since it takes up much less space. You can easily set it up in the corner of your RV and still have plenty of room to move around.
While Backpacking or Hiking
Backpackers use portable hammocks during their trip as they're a safe and light option. Tents can fly away, or the rain can make sleeping on the ground uncomfortable. But by using a hammock, you can stay safe and comfortable. 
Aspects to Consider Before Buying
There are different factors you need to consider and be aware of before buying an RV hammock. These include:
Comfort and Appearance
Ensure the hammock you choose is comfortable, otherwise, you wouldn't be able to spend a lot of time on it. Also, you can also choose one that matches your RV's aesthetics. 
Durability
The hammock's durability is the most important factor because if it's not made with quality materials, it may cause some serious injuries. Make sure the quality of the hammock is excellent, long lasting, and can withstand extreme weather conditions. 
Size
RV hammocks come in various shapes and sizes. There are single and double hammocks. You'll need to see the space available to fit your hammock and the number of people who are going to use it. Then select the right size accordingly.
Bug Nets
Some camping hammocks come with bug nets that prove to be extremely useful in hot or humid weather. These will help you avoid bugs or mosquitoes and let you rest comfortably.
How to Sleep in a Hammock
If you don't have the right position, sleeping on a hammock can be quite uncomfortable and absolutely back breaking. To make sure you get a good night's sleep, here are some tips:
Firstly ensure your hammock will be comfortable enough, check its length. The longer the hammock, the more comfortable it will be, at least for most people. Longer hammocks help flatten out your body position.


Another position that can help flatten your body and bend your knees is to lie at a diagonal angle.


Then, use a structural ridgeline, which is a gray rope attached from one end of the hammock to the other.


Then with the head end placed six to ten inches lower than the foot end, install your hammock. This will help your body to move closer to the head end, further decreasing calf ridge.


Then to get in and out easily, install your hammock at a convenient height. You can use your hammock as a chair too so make sure it is low enough for you. However, your hammock's edge should not push your knees while your feet touch the surface. Again, it should not be tall enough that it becomes for you to sit in and stand up from the hammock.


To support your neck and head, use a pillow.


Lastly, find yourself a sweet spot. This spot will give you additional comfort. For the perfect place, you might have to make some little adjustments like changing the diagonal angle, shifting your body weight slightly, etc. 
Here's a video to help you understand these tips in details:
How to Hang a Hammock Outside Your RV
To hang a camping hammock outside an RV, there are a few simple steps to follow. This tutorial will work for most of the standard parachute hammocks mentioned above.  
First, find two sturdy objects, preferably ones with hooks, that will be capable of supporting it and your own weight. Also, check to make sure there's enough open space to hang one between them.
If you need extra support, purchase a hanging kit with steel hooks and attach those to the objects you plan on hanging it from. If you have those, clip the carabiners through the hooks. If not, just hook them onto a sturdy and secure part of each object.
Double check that the carabiners are secure, and then your set up should be ready to go!
If you want a visual aide for setting up your camping hammock, be sure to refer to the video below for a full overview of what was just described.
People Also Ask
Still, have some questions in mind? Here are some common questions that we get regarding portable hammocks:
Can You Use a Hammock Inside an RV?
This depends on your creative skills. To hang a hammock inside an RV, you'll need to drill holes and need a heavy stand or weight where you attach it to. Normally, drilling holes in an RV is not safe. 
However, you can build yourself a strong stand to attach the hammock so it can pick up your weight. You can also use an airstream hammock and choose a cabinet or wall that can secure it into the structure of the airstream and hold its weight.
How to Set Up a Hammock Without Trees
Setting up your hammock without trees can be a little tricky, but it is still possible. You can use wooden poles or bamboo or even posts, like telephone poles, fence posts, etc. Just make sure these posts and poles are strong enough to hold the weight. Other than this, you can use hammock frames, stands, cars, or trucks. You can even construct your own hammock stand.
How Much is a Hammock?
RV hammocks are available at very reasonable prices. The prices start from $20 and can go up to $99. But, on average, you can buy these products under $60.
How to Wash a Hammock
Washing your portable hammock can become a necessity if you own one. Mud, sweat, and dirt will accumulate on your hammock, and the longer you use it the more you'll have to wash it. To wash your RV hammock, follow these steps:
Remove and separate the carabiners


Gently start cleaning the hammock, then dry it


Wash your carabiners


Then you either store or use the hammock
Who Invented the Hammock?
A hammock has been used for centuries. From Central to Southern America, it kept spreading and was used for different purposes in different areas. However, it's believed that Christopher Columbus introduced the hammock in Europe after seeing its use in the Bahamas. The hammock design we know today was incorporated during Spain's colonial period as cotton and canvas were brought to America.
How to Stay Warm in a Hammock
You may want to keep your hammock warm in order to feel more comfortable during the cold weather. You can place warm clothes or insulate the bottom of your hammock with the help of a sleeping pad or foam. You can also use hammock under quilts, which come in various varieties. You can also get a tarp for wind protection. So, use synthetic under quilts, wear more warm clothing, use top insulation, or use a tarp. 
RV Hammocks - Ensuring Absolute Comfort on the Road
If you're looking for a way to make your camping experience more enjoyable, then you should definitely consider investing in an RV hammock. They're comfortable, portable, and can be a great replacement for a bed inside the RV. Hammocks also provide great ventilation, which is important on hot summer days.
Whether you're looking for one to lounge in by the pool or use as a bed on RV trips, there's hammock out there for you. From lightweight parachute hammocks to inflatable loungers, each item has its own unique design that is perfect for its specific purpose.
 So what are you waiting for? Get out there and enjoy the great outdoors with a portable hammock!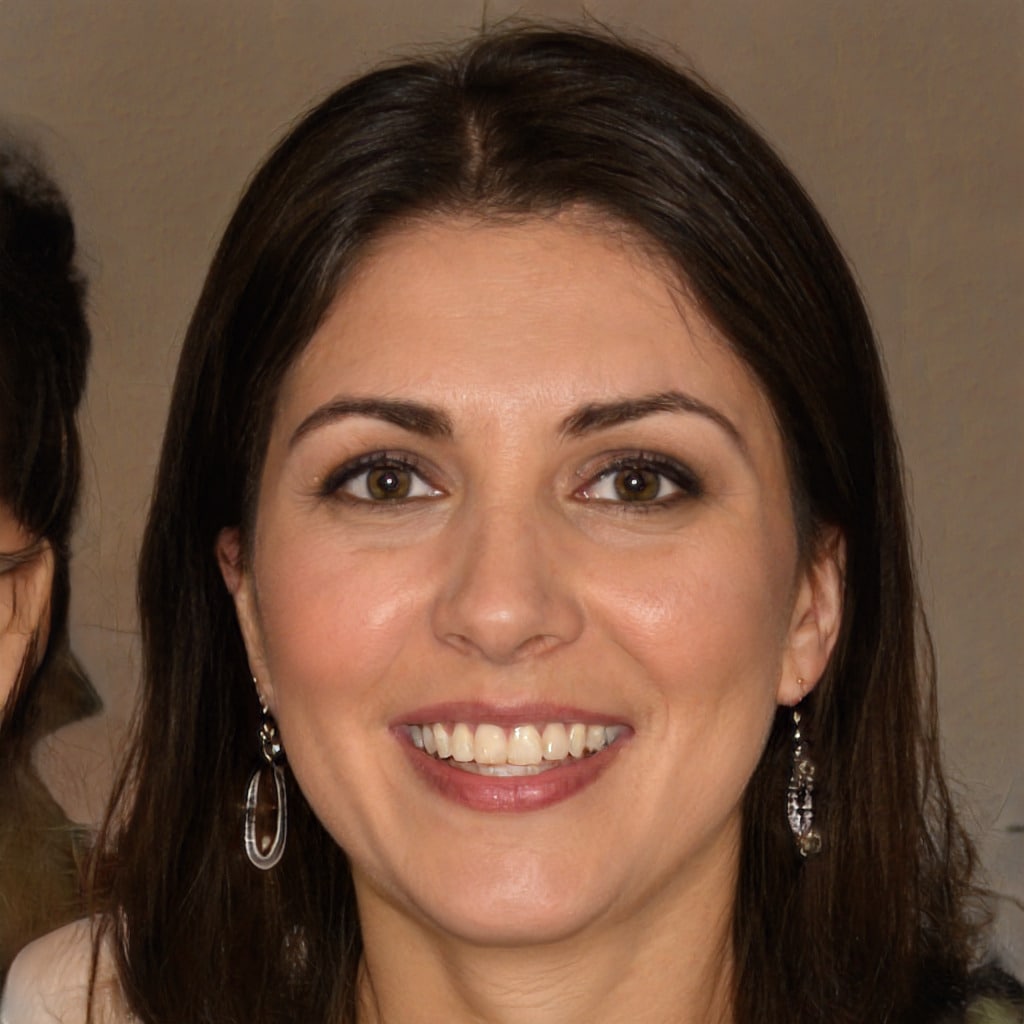 Hello, fellow wanderers! I'm Alyssia. Since 2008, my husband and I have called an RV our home, journeying through life one mile at a time. Our nomadic lifestyle has led us to over 70 countries, each with their unique tales that have shaped our own.
I share our stories and insights right here, hoping to inspire and guide you in your own adventures. Expect tips on RV living, our favorite camping spots, breathtaking hiking trails, and the joys and challenges of an ever-changing view from our window. Alongside, you'll also find practical advice on outdoorsy stuff, designed to equip you for any journey. Join us as we continue to explore the vast, beautiful world on wheels!