RV window blinds are essential for anyone who enjoys their own privacy. Erm, that's everyone, of course. But seriously, you wouldn't leave your home windows clear for everyone to see in, so why would you with your RV?
They don't just offer privacy, either. Good RV shades and blinds can help keep the temperature down, and of course keep your bedroom darker for longer on those early morning summer sunrises.
Whether it's light outside or there are neighbors nearby on the road, RV blinds can help you in many circumstnaces. If you're in the market for some, we have compiled a list of the Best RV Blinds on the market.
After the review, we've included a Buyer's Guide where we offer all the informatuon you need to understand what makes certain RV blinds stand out from others. We also do a comparison overview of the different types of blinds and shades.
There's also step-by-step guides on how to measure for blinds, how to clean blinds, and also how to restring blinds if ever you need to. There's also an FAQ section dedicated to all things blinds and window shades.
If you prefer, you can jump straight to the RV Blinds and Shades Buyer's Guide by clicking the link...
Review of the Best Blinds for Your RV or Travel Trailer
Now you understand what RV blinds are and what their purpose is, the next thing to decide is which type you actually need to buy. To make that easier, we've collected information on some of the best available out there.
Best Overall RV Blinds: 
RV Day / Night Shades and RV Blinds
These RV day/night shades and blinds are perfect in every way. Fully customizable, these blinds can be made to order as per your preference, allowing you to select your preferred size and fabric.
The width can be selected from 5.5'' to 71'' and height can be picked anywhere between 5.5'' and a whopping 84''. Top rail color, daytime sheer fabric color, and nighttime fabric color can all be of your own particular choice.
The bottom rail mounts can be a standard square rail with lift knobs or a rounded fingertip rail as per your preference. In addition, the EZ lift feature removes the need for cords and clips; you can simply push the blind up and down and a tension mount keeps the blinds in place. The RV day/night blinds are in a standard cord tension-style.
Bottom Line
It's clear to see these blinds are simply the best. With absolutely no cons, these blinds are easy to mount and are fully customizable. Not only are they delivered on time, but they're also a great fit when they arrive.
Perfect for any room or RV, they can be color coded to your preference, and you can even pick your favorite fabric. The EZ lift feature removes the hassle involved whilst using cords and clips. The only minor downside is that a user manual in't included and some people may find it a little tricky to install. Once you understand these RV blinds, however, everything else is a breeze.
A Very Close Second for RV Blinds: 
LUCKUP Cordless Light Filtering Pleated Fabric Shade
LUCKUP blinds are designed using 100% non-woven fabric that's non-toxic, but is breathable. They don't cause your RV to get stuffy and are in no way harmful if children are nearby.
The material makes the RV blinds eco-friendly and allows them to block out the sun's harmful UV rays. What's more, dust and allergens are also blocked, making these blinds extremely useful and kind to you and your fellow travelers.
Available in white, grey, and black, you can pick the shade that matches the interior of your RV without ruining its aesthetic. These blinds are extremely easy to install as you only need to trim/cut/tear them to size and paste them.
This easy installation prevents the hassle of drilling holes and ruining the inside of your RV with useless holes. The RV blinds are also perfect for windows of all shapes and sizes as it can be adjusted to any window frame. And if that's not enough, they're easy to maintain as dust can be easily wiped off of the blinds.
Bottom Line
These RV blinds are perfect for those that want a hassle-free installation. However, don't expect complete blackout, because they're not that. The lightweight blinds are an easy option for those looking to add privacy to their RV, especially those looking for either black, white, or grey blinds. 
Good Quality Privacy Focussed RV Window Blinds: 
RecPro RV Camper Pleated RV Shades
These pleated blinds measure 32'' by 24'' and are suitable for windows that are similar in size or even slightly smaller. This cappuccino-colored RV blind is pleated and offers UV protection, which is important even inside. This prevents the harmful rays of the sun from entering the room, thereby protecting you from skin cancer and other skin ailments.
Also, these RV blinds prevent the room from heating up too much during the day by warding off excess light and heat. They're also perfect for those that want 100% privacy, as the material is extremely thick and not see-through at all.
Although opaque enough to prevent the invasion of privacy, the material used is light and won't collect dust and allergens. These pleated RV blinds are easy to install with the mounting hardware included in the packaging.
Bottom Line
The only downside to these excellent RV blinds is that they might not fit your window. Also, it's only available in a cappuccino color which may or may not match your décor. However, they do what they promise and are very easy to install.
Best RV Blinds for the Money:
Original Light Filtering Pleated Paper Shade White, 36" x 72"
These RV blinds can easily be trimmed to the size of your window frame and can accommodate windows as large as 36'' by 72''. After trimming them to the perfect size, you simply paste them on. This prevents the hassle of drilling holes, installing hooks, etc. Although only available in white, the blinds softly filter out light to allow both privacy and UV protection.
As it's a product that can simply be pasted, it doesn't come with cords, making it a safer option to use around kids.  Clips are included in the packaging that make it easy for you to lower and raise the blinds. The durable paper used to design the blinds promises long life and prevents damage from the sun's rays and yellowing of the blinds.
Bottom Line
While these RV blinds might not be suitable for those looking for a very long-lasting product, they're perfect for those who are looking for decent coverage for a little amount of money. The blinds do as they promise, although you may need to get some better adhesive to keep them up. As well as this, you probably won't be able to paste them onto every kind of material. Regardless, they're a good investment since you get six sheets in one pack.
Best Mini RV Blinds:
Achim Home Furnishings Cordless GII 1" Light Filtering Mini Blind
Achim Home Furnishings' cordless RV blinds are child and pet safe as no cords are included so there's no tangling and they're hassle-free. Measuring 22'' by 64'', these blinds cover most regular mini windows quite easily. As well as this, a fashionable headrail and hidden brackets not only make installation easy, but also adds nice aesthetics to the window where these RV blinds are placed.
These heavyweight PVC blinds allow protection of privacy and prevent light from entering with ease. PVC promises durability and strength. It's easy to adjust the position of the blinds - simply lift them from the bottom and pull them back down.
Plus, the tilt wand allows you to control the tilt of each blind, thereby controlling both light and privacy effectively. These RV blinds come with complete hardware and installation instructions, thus ensuring convenience and ease.
Bottom Line
Sizing is an issue and also the tilt wand has malfunctioned for some people, and some people complain about the "unattractive valence slats". That said, the blinds do filter out a decent amount of light and are perfect for mini windows. And best of all, they're cheap, so the pros and cons are really balanced in this regard.
Best Blackout Blinds for an RV:
Original Blackout Pleated Paper Shade Black, 36" x 72"
These RV blinds by Redi Shade are perfectly suited for a complete blackout. If you're one of those that wants 100 percent privacy and doesn't want any light sneaking into your RV, then these are the blinds for you.
Measuring 36'' by 72'' in total, the blinds fit windows of similar frame size or smaller, made possible by its trimmable feature. The shades can be trimmed and pasted easily.
The black, pleated shades come together in a pack of six, making them a great buy. Installation doesn't require a drill machine for drilling holes, as the blinds adhere themselves to the window frame. Although the blinds are cordless, which makes it safe to use around pets and kids, clips have been included for when you would like to lower or raise the blind. 
Not only do they block out light and ensure privacy, but they also help ward off the sun's harmful UV rays that cause innumerable skin ailments. The non-woven polyester also helps ward off excess heat and helps keep the RV cooler and more comfortable. 
Bottom Line
An excellent product for blacking out your RV, these blinds work like a charm to ward off the light and heat whilst maintaining your privacy. They're easy to trim and stick, and they come in a generous pack of six. Overall, these are a great investment and a simple solution, and if its RV blinds you're after, do consider these.
Best Aluminum Mini Blinds for RV:
Taiyuhomes Mini Blinds
What Recent Buyers Report
It seems like buyers find these RV blinds easy to install and use. Another excellent feature is that you can install them on old dimensioned windows as well. Their design makes this possible, as the mounting brackets don't really have to capture the ends. These RV blinds are durable and will last a long period.  
Why it Stands Out to Us
There aren't many companies that offer you with customized RV blinds, but if you're looking for a customizable option, then these could be for you. You can get blinds made for your RV that will be a perfect size and match for your RV's interior. 
These RV blinds are made using high-quality aluminum and are both durable and resistant to fading. They feature thick vanes that can withstand bending and abuse, which is great especially if you have children or pets. 
They feature a safety clip that helps in preventing children and pets from causing damage to the aluminum vanes as they are quite sensitive. They even come with a hold-down bracket to prevent swinging. 
Bottom Line
After going through all the facts, it's clear to see the Taiyuhomes Aluminum Mini Blinds are an excellent choice. They're made to fit, and they're easy to use, durable and will last you a long time, even if you have wild kids or pets. 
Best RV Venetian Blinds:
Chicology Horizontal Venetian Slat Window Shade
What Recent Buyers Report
People prefer these RV venetian blinds as they're both easy to use and install. Also, you don't have to worry about having to evenly lower them down or raise them up as they're very easy to operate. As well as this, they're very aesthetically pleasing, and you can hang them up in your RV without lowering the tone. 
Why it Stands Out to Us
This is a cordless model from Chicology that features a sleek and durable design. The RV blinds are stylish and available in a wide range of colors for you to choose from. They're warp and moisture-resistant, which makes them very easy to maintain, and they last a long time, as well. 
The blinds feature a wand that allows you to change the lighting of the room by simply opening and closing the slats by rotating the wand. All in all, these are ideal RV blinds if you have kids and pets, as the cordless feature helps in providing a safer environment. 
Bottom Line
Overall, these RV blinds provide you with privacy, and you can easily change the lighting according to how you want it. The cordless feature makes them a safer option, and they're durable and will last you a long time. 
Best RV Blackout Blinds:
RecPro Black RV Roller Shades
What Recent Buyers Report
The installation process with these blackout blinds is very easy. You can set them up within minutes and start using them straight away. They not only look good, but also fit well and provide you with complete blackout and privacy when desired. The black roller shades block the light and the heat from entering the RV windows. They can be easily adjusted, and overall they operate smoothly, making them a worthy consideration.
Why it Stands Out to Us
The RecPro Black RV Roller Shades are a favorite among people. These roller shades are made using high-quality 4-ply linen, which helps keep the lights out even if dozens of RVs surround you. Not only do they prevent light from coming in, but also stops anyone from seeing inside your RV, ensuring one's privacy is intact.
These RV window blinds also feature a top knob that's mounted onto the RV, and the bottom knob suspends as it holds the screens. They don't feature any seams, which means that you don't have to worry about them getting damaged easily.
Bottom Line
In a nutshell, the RecPro Black RV Roller Shades are the perfect option, especially if you're someone who enjoys getting off a lot. The shades protect you from the UV rays and from prying eyes. They're also durable and will last you a lifetime, especially if you maintain them well. 
Best RV Roller Blinds:
Camco 42913 Retractable Lights Out Vent Shade
The Camco 42913 shade is suitable as a sunshade for an RV and is also retractable. Available in a cream color, this blind is perfect for blocking out sunlight from your RV roof. What's more, you can open it up whenever you want sunlight to shine down into your RV as it is self-storing. It can cover a window that is 19'' long.
Made out of reflective vinyl, the shade reflects sunlight and heat away, keeping your RV cool. The shade is vented on one side and designed to be mounted inside your RV. The shade also acts as an insulator to keep either warm or cool air inside the RV.
Bottom Line
Overall, it's an inexpensive shade and a simple solution for blocking out the sunlight entering from your RV roof. During the night, it prevents moonlight, streetlight, and any other light source from seeping into your RV.
Not the most durable design, it does what it promises. The self-storing feature makes it easy to retract during the day and pull out during the night. The reflective vinyl also prevents your RV from heating up and keeps it cool and comfortable.
Buyer's Guide
Now it's time for the buyer's guide, where you'll learn all the necessary features that makes the best blinds stand out from the others. There's also separate step-by-step guides on how to measure, clean and restring your blinds, so you'll be quite a dab hand by the time you've read them.
Of course, we've added an FAQ section dedicated to all things RV Blinds and window shades, so you'll know pretty much all there is to know by the time you get to the end.
Are All RV Window Blinds The Same?
All RV blinds are definitely not the same. Not only are they available in different RV shades and colors, but they're also built to suit various purposes, such as being useful both day and night privacy, and those that are made of paper and not fabric.
All RV blinds have their own light reflecting/absorbing capacity. Some can be pasted to your window while some others require mounting. The length of different RV blinds isn't the same either as they're made to suit different window sizes.
What to Consider Before Buying Blinds for Your RV
Before you make your investment, it is important to consider a few factors:
RV Brightness 
It's important for you to consider how bright you want the inside of your RV to be. Some blinds blacken out the room, while others allow in some natural lighting.
Aesthetic
Pick RV blinds that match the furnishings in your room and go well with the décor. Install some without ruining the aesthetic of your room. It's more important than you think.
Window Placement
Window placement is important as a bathroom window blind requires a hardcore blind compared to a regular room.
Privacy 
Decide on how much privacy you need. Should you be able to see outside? Should no one be able to see inside? Does it bother you if no one can see in- or outside?
Window Size 
One of the most important aspects to take into consideration is the window size. Pick an RV blind that will fit and cover your entire window.
Types of RV Blinds 
If you're thinking of buying blinds for your RV, you need to be aware of the suitable type for you. The market is filled with a variety of different RV blinds, which makes it a lot difficult to choose. So which one you should choose mainly depends on what you prefer and require. 
The main differences between blinds are mostly material, design, style, and purpose. Here's a list of the different types of RV window blinds available you can go through to see which one is more suitable. 
Vertical RV Blinds
Vertical RV blinds are very common and are preferred by many people. They feature a simple yet elegant design and are very easy to install, use, and clean. Their slats are vertical and are tilted to provide you with privacy. You can easily control the amount of light peeking in the room as these blinds usually feature a wand that allows you to push and pull as you wish. 
RV Roller Blinds 
RV Roller blinds are a traditional option for you to consider. They're very easy to install, use, clean, and even repair when needed. They're mostly made using a fabric material, which is rolled into a tube that's placed atop the window. The sidewinder chains let you lift and lower the blinds. RV roller blinds are very versatile and are readily available.
Horizontal RV Blinds
Horizontal RV blinds are the most common type, and almost every RV has them. They feature several blind slats placed horizontally, and a cord and a pulley system which allows you to control them. They're also budget-friendly and are very easy to use.
Comparison Overview for RV Owners
If you're an RV owner and you're always on the road, then you would know how important it is for you to have either blinds or shades in your RV. They not only help in protecting you from UV rays, but they also prevent the light from waking you up, and allow you to maintain your privacy. 
Especially when you're in a campground with many other RVs, you want to prevent prying eyes from peeking in through the windows and invading your privacy. However, since the market is filled with various RV window blinds, you might be curious about the main differences between them. Here are some comparisons you can go through to see which one is a better fit for you. 
Blinds vs. Shades
While RVs are usually equipped with metal blinds, people also opt for shades as well. The difference between these two is that RV blinds are usually made using metals, whereas RV shades are made from different fabrics. 
RV Window Shades are a lot easier to clean, whereas metal blinds feature sharp edges that make them a possible danger. Blinds often let both light and prying eyes peek in through the slats when open. Meanwhile, shades not only prevent light from entering your RV but also don't allow anyone to see inside both at night or in broad daylight. 
Curtains vs. Blinds
Curtains allow you to completely block the light out. On the other hand, in the case of blinds, some light will always drift in from the sides and the base.
Curtains are preferable for rooms or bigger area, but for smaller areas, blinds are preferred. Curtains help in keeping the room both warm and cool and make your RV look homely, whereas blinds don't. That said, it's down to personal preference.
Cordless vs. Corded Blinds
The main difference between cordless and corded blinds is safety. If you have kids or pets, cordless is always a better option. This is mainly because the corded blinds poses a safety concern, so regulalrly keep a check that your kids or pets don't choke on the cords.  
With cordless blinds, you don't have to worry about keeping the cords out of the reach of your kids and pets. As well as this, without the cords hanging off, the blinds tend to look more clean and aesthetically pleasing. 
Both cordless and corded blinds, however, are available in a variety of colors, designs, and styles, so you can definitely find one that suits your needs. 
Dark Blinds vs. Light Blinds
What differentiates these two types of RV blinds is the amount of light entering your interior. You can keep more light out with dark blinds, whereas light blinds usually allow more light in. Apart from that, light ones make the room look bigger and cheerier, whereas dark blinds don't, instead making the room look cozier. 
Real Wood Blinds vs. Faux Wood
The primary difference between these two is the material used for making them. As the name suggests, real wood blinds are made using real wood, whereas faux wood blinds are made using PVC. 
Real wood blinds is preferable for larger windows, whereas faux blinds are split into a number of blinds for one headrail as they tend to be a lot heavier. On top of this, real wood blinds aren't meant for areas with higher humidity such as the bathroom or the kitchen, whereas faux wood blinds are more suitable for handling higher humidity levels. 
Both real wood and faux wood RV blinds are available in different stains and paints, which allows you to choose according to your preference. 
How to Measure For Blinds and Shades in an RV
RV window shades and blinds are a must-have for all recreational vehicle owners as they help provide you with both privacy, and make your interior look complete. Now you must get the blinds or shades for your RV that fit the window perfectly. 
If you're thinking of replacing the blinds that your RV already had, then you should know that there are many different options for you to consider. However, you must get the right measurements. 
Mentioned below are some steps that will make it easier for you to get the right measurements for your RV windows, but before that, here are some additional tips and tricks that you should know. 
Tips for Measuring
Record all measurements in inches and fractions of an inch to the nearest ⅛ of an inch.


Always measure the width first, then the height, measuring to the nearest ⅛ of an inch.


When measuring the width, first measure horizontally starting from the left, and when measuring the height, measure vertically from the top.


Make sure to write down all the measurements clearly so that you don't rely on your memory and end up making mistakes. 


Ensure you measure correctly because customized orders are not returnable.


Again, not everything in an RV is square; therefore, make sure to measure both the top and bottom width of the window.


For windows with angles, you will require templates. 


You need to record your measurements correctly. First, write down the width and then the height side by side.
Start Measuring
Here are the steps you need to follow when measuring your windows: 
Measure twice and see if the measurements are the same.


For an inside mount, you either install the blinds inside the window casing or inside the window balance. 


Measure the inside width of the window casing. Start measuring from the left to the right and make sure to get the exact measurements.


Then, measure the inside height of the window casing. You will have to measure from the top to the bottom of the inside edge, making sure to get the exact measurements.  


Make sure to measure both the top and bottom width of the window for accuracy. In case the widths are different, then for an inside mount, write down the smaller width. The rails for the shade will be cut to the exact measurements. When end caps are installed on the rail, they are a quarter-inch to the overall measurement. Do not take any deduction from the measurements. 


For an inside mount, you will measure the width first then the length. 


Measure twice and write down the measurements as width times length. 


Now for the outside mount, the installation process takes place on the outside, and the blinds should cover an area larger than the window. 


Measure the exact width you want to cover and make sure you allow for extra coverage since this helps control the lighting and ensures privacy. 


Next, measure the exact height to be covered. Again, make sure you allow enough extra coverage to ensure proper light control and coverage.


The rails will be cut to the exact measurements. Remember, the end caps will be counted; however, in this case, these do not matter. 


For an outside mount, measure the width first and add 1½ inches to it as you will also have the mounting brackets at each end of the window frame. This way, you'll have enough fabric to cover the opening. 


Write down the measurements as width plus 1½, then measure the length.


If you're going to have the shade placed above the window, then make sure to start the measurements where your shade will sit. 


Write the measurements, and make sure to measure twice. 


On manual roller shades, the fabric width should be 1¼" less than your overall bracket-to-bracket width. 


In the case of motorized roller shades, the fabric width should be 1" less than your overall bracket-to-bracket width. 


Make sure to measure your windows correctly for a perfect fit. 
In case you're still confused, here is a video that you can refer to in order to get rid of all of your queries. 
How to Clean Blinds
While RV blinds allow you to maintain your privacy inside, they can be awkward to clean. So if you have roller shades or day-and-night shades, you should follow these steps to clean them properly without causing any damage to them.
The things you will need are: 
Spray Starch
OxiClean
Bathtub
Vacuum
Warm water
Steps to follow:
Start vacuuming the shades while they're still in place and are suspending.


Once done, detach the shades carefully.


Use warm water and fill up your bathtub.


Next, add about a cup of OxiClean to the water.


Stir the mixture then soak your shades into the water for about 30 minutes.
 
After 30 minutes, take the shades out and then drain all the water.


Rinse the shades using clean water, and then let them hang to dry.
8. Use a starch spray on the blinds to restore the creases.
9. Then let the blinds dry before you fold them up to keep the creases crisp.
Here are some additional tips and advice that you should keep in mind when cleaning your blinds:

The cleaning method mentioned above is only suitable for fabric shades.
Make sure you do not wash paper shades as they must only be vacuumed and dusted.
Do not scrub your fabric blinds to get rid of stains as that would only do more damage. You can use an old toothbrush to clean them instead.
If you don't have OxiClean, you can use mild laundry detergent as well.
Before you steam clean your RV window shades, make sure to test a small area beforehand just to make sure that the texture and the color won't get changed.
How to Restring RV Blinds
Troubled because your RV blinds' string has snapped? Although old, your RV shades work perfectly and the only problem is a sagging, loose string or a snap? Wishing you could fix this instead of spending more on a new one? Then, you've landed in the right place.

Here, we discuss in detail, the steps you need to follow to repair and restring an RV blind by yourself. Save both time and your RV shades by following the simple steps listed below:

The first thing you need to do is gather the materials and tools required for fixing your shades. These include 20 to 25 yards of 1.2 or 1.4mm string, a flat head screwdriver, scissors, and a thin gauge wire or fabric needle for stringing.

Watch this video to grasp a better understanding of the disassembling process before attempting it. It will help you clearly understand what you really need to do.

After taking out the old string, thread your string to the needle or wire and string it through the blinds in the same way it was strung before.

Make sure every string length is equal and that you give equal spacing to the four sections.

Tie knots to secure the blinds in place.
People Also Ask - RV Window Blinds and Shades FAQs
If you're thinking of going on an RV tour, it's better to equip yourself with all the important things, and RV blinds fall in that category. They're important, especially if you're planning on staying on a campground with other RVs. 
However, considering the market is filled with so many options, you might still have a few unanswered questions. Check below for our FAQs on everything RV Shades and Blinds...
How to Remove RV Blinds
If you want to decorate your RV, then changing the blinds is a good idea. In order to remove your RV blinds, you'll have to unscrew all the screws that are holding up the valance and the blinds. After that, remove all the brackets, and you should then be able to remove it.
How Do Cordless Blinds Work?
Cordless blinds are very easy to use. The cordless system makes it very easy for one to lower and raise the blinds, making it easy to control the amount of light entering, and of course your privacy. 
These RV blinds feature cords that go through the slats and operate them. If you want to lower them, simply pull the bottom rail down, then tilt the rail at the bottom back and forth. This will tilt the slats. And if you want to raise the blinds, just raise the rail at the bottom.
What Size Replacement Cord For RV Pleated Blinds?
You will firstly have to locate your blind's work order number. This number is usually present on either the original paperwork or can be found inside of the headrail. Then call your manufacturer's customer service and ask them to send you the specific length cords you need for your blinds. 
How Much Do RV Blinds Cost? 
RV blinds usually cost around $20 to over $80, but the price range is mostly dependent on the fabric, what brand you have opted for, how durable the blinds are, and size. If you get made-to-measure blinds, these will be more expensive.
How Do You Replace Blinds in an RV?
If you're planning on replacing your blinds, then you'll need to remove your previous shades or valance, then install a lightweight wrap around your curtain rods to hang the blinds onto. You can even make use of the holes that were used for the valances. Use bolts to hang the rods and the blinds. 
Make sure you get blinds that fit your RV window perfectly. Mount the curtain rods and then hang your blinds onto them. 
Should RV Blinds Be Inside the Window Frame?
RV blinds can be installed on both sides of the window frames, but it is better to install them on the inside. Before you do so, make sure to see that the window frame has enough depth so that you can easily mount the blinds inside. 
What Color RV Window Shade/Cover Gives the Most Privacy?
You can't control your surroundings. You can't prevent the sun from shining or the streetlight from functioning, but you can prevent the light from entering your RV. For that, you need blackout shades. These RV window shades are made using blackout material that helps keep out the light completely and also provides you with complete privacy. 
RV Blinds and Shades - For Privacy and Better Sleeps 
There's an RV blind for every kind of person out there. Whether you want an RV shade for a window or for your sunshade, there's an array of options to choose from.
There are mounted versions, other can be trimmed and pasted. You can also choose if you want a full blackout or simply want mellower sunlight.
Even the color and fabric can be picked and you can also decide on how much you want to spend. RV shades and blinds are definitely a great investment.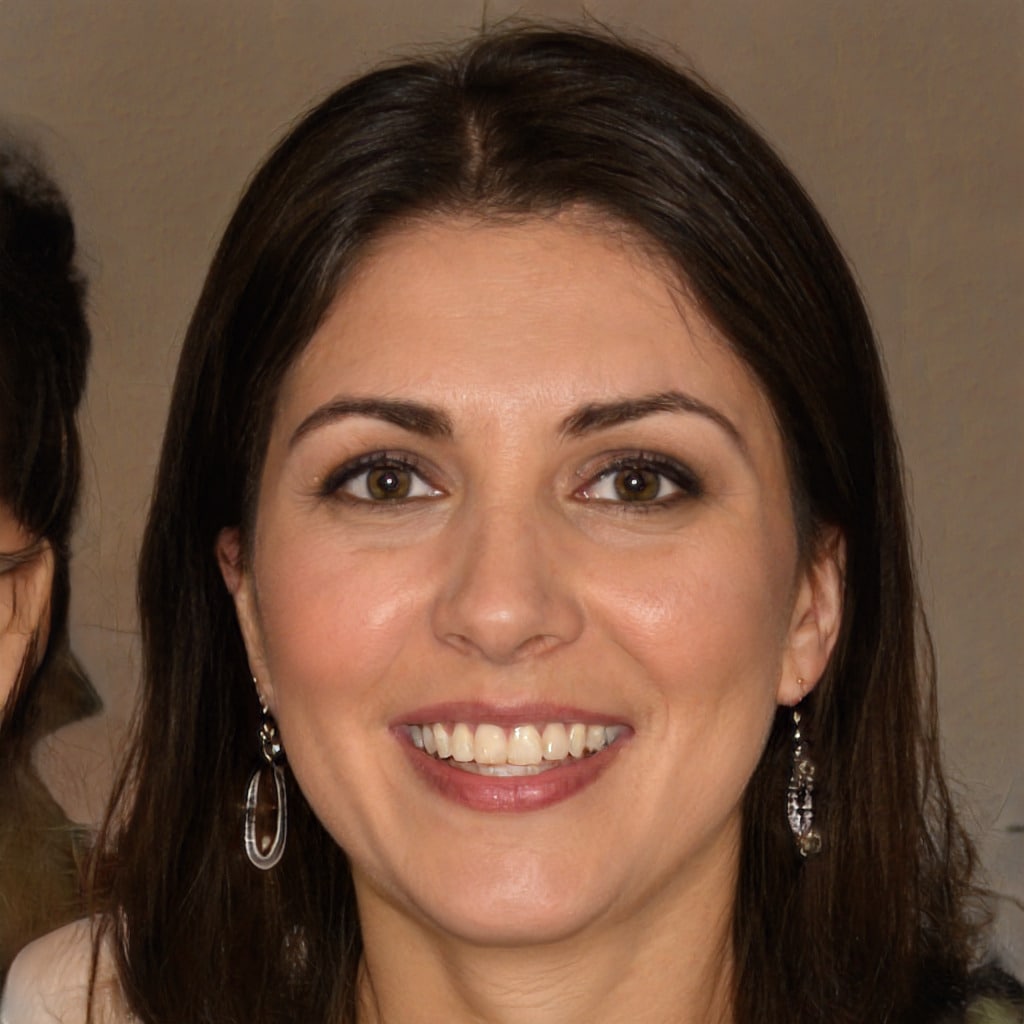 Hello, fellow wanderers! I'm Alyssia. Since 2008, my husband and I have called an RV our home, journeying through life one mile at a time. Our nomadic lifestyle has led us to over 70 countries, each with their unique tales that have shaped our own.
I share our stories and insights right here, hoping to inspire and guide you in your own adventures. Expect tips on RV living, our favorite camping spots, breathtaking hiking trails, and the joys and challenges of an ever-changing view from our window. Alongside, you'll also find practical advice on outdoorsy stuff, designed to equip you for any journey. Join us as we continue to explore the vast, beautiful world on wheels!