Your RV tires are among the most important things on your vehicle, so choosing the right ones is essential. As well as moving your RV, they're the component that keep you safe on the road, so taking care of them properly is as essential as getting the right ones.
But of course, tires degrade after time, so replacing them or upgrading to something better is a necessity. What's more, making sure you get the best RV tires for your vehicle is also critical.
So, if you're in the market for some tires for your RV, you're in the right place as we've reviewed what we believe to be the best in the market.
We've also included a buyer's guide where we discuss in detail the various types of RV tires you can get and the pros and cons that come with each. We also look at what makes for a good tire and the materials used. We discuss what you should expect with the amount you're willing to pay, as each price entry will offer different standards.
There's also an RV Tires FAQ section, so by the end of the article you should be ready to get the best tires for your set up. If you prefer, you can jump straight to the RV Tires Buyer's Guide by clicking the link...
Review of the Best RV Tires
This section discusses in detail the various features, pros, and cons of the best RV tires currently on the market. We hope this section helps you in choosing the perfect tires for your Recreational Vehicle.
Best Overall:
Radial Trail HD Trailer Tire-ST205/75R15
This is a radial trail trailer tire, which means it has a strong and robust frame made for long distance journeys. This product is made specifically for trailer position axles only and will be able to support larger loads.

The tread wear on these tires has been improved from previous models, making the traction control fairly advanced for a radial tire. The improved heat resistance is also a huge factor, as this will last in the hottest of summer days and won't have any heat penetrate the tire to cause damage.

Bottom Line

This is one of the most durable and strongest RV tires that you'll be able to find on the market. Because of the incredibly strong sidewalls, you'll be able to support larger loads. The improved tread wear will give your RV great traction and control when driving. The overall improvements made to this tire allow the lifespan of the product to increase by 10%.

The special tires are heat resistant which limits the damage that the heat can cause when if it penetrates the inside. The only downside to radial tires is that you can't use them at the same speeds as you can with their counterparts like the light truck tires.
Best Michelin RV Tires:
Michelin XPS RIB
This Michelin radial tire is the best of its range. The tread compounds have been specifically designed for larger vehicles like RVs, and best of all they will last longer than any other tire in its range.

The steel reinforcement adds strength to this product and maintains a long lasting life. Radial tires will be able to carry larger weights, which is ideal for any RV owner. Having been engineered for more industrial uses, this tire will provide great dry and wet traction.

Bottom Line

This product is specifically designed for more industrial uses, which already gives your RV a great advantage on the road. The wet and dry traction control is amazing to say the least. The radial tire is greatly reinforced from the inside which means you can support heavier loads like a medium or large sized RV.

These also enhance the stability of your RV and make sure that the driving experience is comfortable and quiet. The only downside to these RV tires is that the traction isn't the best when used on ice.
Best RV Trailer Tires:
Gladiator 20575R15 ST 205/75R15
These heavy duty trailer tires will be able to provide support for even the largest of RVs with thanks to the reinforced structure. This tire is so reinforced it can hold a weight of up to 2,150 lbs.

The stability the tire offers is something that RV owners have dreamt of for a while now, offering a balanced experience as well as exceptional traction control on dry and wet roads. The main reason these tires are so strong is because of the steel belt that is placed within them that stops them from buckling under the weight.

Bottom Line

These RV tires are exceptionally good for wet or dry climates, and no matter the environment, this tire should be able to handle it. The only problem with traction you might have is when driving on ice, which can be expected with almost every tire. Therefore, you should always be aware of the risks when driving on ice, no matter what tires you have.

These tires also have a great balance control on them, which gives you extra stability even while holding such incredible weights. Overall, these are some of the best RV trailer tires money can buy and you should seriously consider investing in some.
Best RV Tires for Fifth Wheel:
 Premium Grand Ride Trailer Tires ST235/85R16
This set of two premium quality radial tires are some of the best on the market for fifth wheel RVs. They have a width of 6.5 inches, making them thinner than most other radial tires. However, the maximum load is far greater than other radial tires as it can hold 3,640 lbs of weight - an outstanding amount of pressure.

The pressure of each tire is 80 PSI, making them fairly strong, with a speed rating of 75 MPH, meaning they can travel 15 MPH faster than what the standard radial tire can. The tires have a nylon overlay across the tread area that acts as a significant upgrade and stops them from blowing out. If you ever find a fault within the first year, you can have them replaced thanks to the warranty.

Bottom Line

These seem to be the best tires for a fifth wheel RV. They allow you to travel 15 MPH faster than the average radial tire, which might seem insignificant, but really is a huge upgrade. These are also some of the strongest on this list, lifting a phenomenal weight of over 3,640 lbs.

The nylon overlay is a safety feature of this tire that will limit the strain and chance of it bursting. If you do have any problems, the one year warranty should cover it. The only real downside to these RV tyres is that they can't handle snow or ice very well and you should take caution during poor conditions.
Best Class A RV Tires:
Goodyear G670 RV ULT
One of the strongest and best RV tires on this list, which can withstand 4500 lbs of weight from your RV. This reinforced commercial truck tire will offer great traction control on any surface during the wet or dry days, it really doesn't matter.

The deep-ribbed grooves act as great irrigation during those wet days, allowing water to pass through easily without any disruption. These are best suited for long journeys that take a toll on your standard tires. And for added life cycle, the tires also have antioxidant compounds that will save them from cracking while driving regularly in dry weather.

Bottom Line

This product is specially designed to provide the best experience possible for the RV owner. The antioxidant compounds helps combat dry days and tire cracking. The deep ribbed grooves also battle again wet weather as they provide an option for the water to go through, these grooves give your tires outstanding traction control.

The reinforced structure also helps them withstand the 4,500 lbs of RV placed on top of them. These are among the strongest tires on this list. But as with most other RV tires, care should be taken while driving on snow and ice. They're also incredibly expensive, but for an all weather tire they'll surely last a long time, so a worthy investment in my opinion.
Best for Class C: 
Goodyear G647 RSS
This tire is the best currently on the market for Class C RVs. The Goodyear brand has built of a strong reputation as being the brand of choice when looking for the best RV tires. And with these, you'll get great traction on all surfaces and thanks to their smart design you'll benefit from fuel efficiency, too.

The lower resisting tread is what offers you this fuel efficiency, and with it you'll be driving around as quietly and comfortably as possible. These tires can also withstand a significant amount of force and travel both long and short distances without any uncomfortable experiences.

Bottom Line

These RV tires provide great traction for those dry and wet days when conditions aren't ideal, thanks to their ribbed design. The smart design and low resistance tread mean you'll also benefit from a fuel efficient tire, which ultimately saves you money. The tread also offers you the the quiet and comfortable experience while on the road, a great benefit for any RV owner.

Be advised that you'll need to take care while driving through ice and snow, as this is a common problem with these tires. There is also a limited range of sizes when it comes to these tires, so finding something that fits your RV might be a challenge.
Editor's Pick:
Goodyear Endurance - ST225/75R15 117N E BSW
What Recent Buyers Report
According to Goodyear, users prefer these tires over many other options because they provide fuel efficiency. These RV tires can handle curvy mountain roads really well, and unlike other tires, you shouldn't experience blow-outs and body damage with these. The sidewalls are thick, and very well-constructed.
Why the Tires Stands Out to Us
These tires feature rugged fabric-steel construction, which makes them extremely durable, making them arguably the best RV tires. Due to their construction, the tires can hold up intense road conditions, including bumpy back roads. 
Apart from that, the construction of these tires is flexible as well. This helps in limiting any damage caused by wear and tear. These tires offer an overall great performance and will also last you a long time. 
Bottom Line
Overall, these tires make use of enhanced rubber compounds that help in preventing scuffing and debris-caused damage. This helps ensure that these Goodyear tires offer an overall great performance and make for a safer option. These tires are definitely worth considering before you make your final decision. 
Best Goodyear RV Tires:
Goodyear Unisteel G614 RST Radial Tire
These tires are up there with the best of the Goodyear range, and should be considered as some of the most reliable tires currently on the market. What's more, they're perfect for hauling heavy loads for long journeys.

They come with unique features that help with the effectiveness of the tire. The shallow tread patterns will improve the overall stability of the tire along with the solid shoulder ribs that helps with traction and control on wet or dry roads.

Bottom Line

These tires are extremely reliable in various situations and climates, and they come from a trustworthy brand that have been producing some of the best RV tires for a long time. The reinforced structure will allow these tires to hold an incredible amount of weight, meaning almost any RV should be able to use them.

The unique design ribbed shoulder and shallow tread allow for great traction in both wet and dry environments. However, they're not suitable on ice, even compared with others that don't perform well on ice. These tires are also incredibly expensive, but, you get what you pay for: an incredible tire for your RV.
Best RV Tires 19.5":
Boto Tyres BT926 Radial Tire
Currently one of the best rated RV tires, these are without a doubt the best 19.5 inch tires currently on sale. The tread will allow you to quietly and comfortably drive from A to point B without a hitch as well as offering enough space for water to flow between, which increases traction.
The stability of these tires really is something to brag about. Radial tires are best known for long distance journeys but these tires also work just as well for small weekend trips in the summer. The five-rib design allows for great traction in any climate but seem to perform best on wet roads.

Bottom Line

These are the best 19.5 inch tires you'll find anywhere, they offer a unique ribbed design which is great for traction in dry and wet climates.
The radial tire has a great reinforced steel structure that allows you to support a vast amount of weight, like your RV and everything inside. These are great for both long and short journeys, which isn't always the case with radial tires.

Again, radial tires aren't known to travel at speeds over 65MPH, but these can survive such speeds and more, which is a huge bonus for anyone thinking about buying them.
The only downside to these tires is that heat sometimes penetrates them and can damage the inside rubber. This isn't usually the case, but there have been complaints about that.
10. Hankook Vantra RA18- 185R14 102R 8-Ply
This tire is by far the best of the Hankook range. It's a high-quality tire that any RV owner would like as their backup. These boast great waterproofing abilities, as well as heat resistance for those hot summer days. The enhanced rim joint also reinforces why this RV tire is so much better than most at traction control.

They can withstand any dry or wet climate, and the specially designed grips and treads on this tire are far different from their competitors. Heat generation is a primary cause of why your tires need to be replaced so often, but with these the belt structure helps reduce the heat generation.

Bottom Line

The main attraction of this product is that its heat resistant properties are far superior to other tires on the market. This is a huge problem for manufacturers and RV owners, to have a tire that can successfully and continuously fight back against heat and friction. The smart design and the enhanced rim joint are the main selling point and will give you outstanding traction control, and a somewhat seamless experience when travelling across the country.

They can operate with 100% effectiveness in almost any climate. However, a recurring theme for RV tires is the lack of effectiveness in snowy or icy areas. Another known problem is the poor waterproofing, especially if you're in wet climates more often than not. These tires are known to degrade after a while if constantly exposed to wet environments.
Buyer's Guide
Here we look at the different types of RV tires and compare them. We also look at what makes for a good tire and what materials used. Each price entry offers a different standard of course, so we discuss roughly what you should expect with the amount you're willing to pay.
There's an FAQ section dedicated to all things RV tires, so by the end of the article you should be well aware of everything and be ready to get the best tires for your set up.
Types of RV Tires
There are a few different types of tires that will provide different experiences for your RV. It's best you find the most suited for your RV before purchasing, as they're very specific to which RV they work best on.
Special Trailer Tire
These are designed especially for trailer-position axles only and are designed with larger polyester cords and robust sidewalls, which increases their durability and ability to handle larger weights.
Light Truck Tire
These aren't as strong as other truck tires, but are still stronger than your standard car tires. They are far more flexible but not as strong, which means they're more likely to puncture or cripple under heavy loads. The only real benefit is that they can be used at faster speeds compared to their counterparts.
Radial Tire
Many modern RVs come with radial tires, which have steel belts that sit at a 90-degree angle from the thread's center line. This basically translates to radial tires having a stronger overall frame, meaning less blow-outs.
Bias-Ply Tire
Bias-Ply tires have something similar: a nylon thread that sits at a 30-45 degree angle from the center line. These tires are cheaper and work best for short family vacations in the RV, whereas radial tires are best suited for longer lasting adventures.
What Makes a Great Set of RV Tires? 
RV tires can be pretty expensive, which is why you need to make sure that the one you're choosing features all the right attributes. So to help ensure you're making the right investment, the following are the features you need to be on a lookout for.  
Size
You need to know the size of the tires you'll need. Now, identifying the size isn't that difficult, simply examine the old tire's sidewall to locate a combination of letters and numbers. This combo indicates the size of the tire and helps you in finding the right replacement. 
The combination indicates the type of tire you need, the width it should feature, the height, etc. Once the size is determined, you need to look for a new tire that has the same combination. This process makes it easier to narrow down the number of options that are available for you when shopping for the best RV tires. 
Load Rating and Maximum Weight
You need to know the amount of weight your tires will carry. Make sure to include the weight inside the RV when taking this number into consideration. A smart move on your part would be to get tires that have a load rating above your required maximum weight. This ensures your tires will be able to handle the weight of the RV. 
A load rating is found on the tire's sidewall, and you'll find the maximum weight written there. The load rating refers to the amount of poundage a tire can handle when it is fully inflated. 
Sidewall Strength
Regardless of how often you plan on using your tires, you still want them to feature a durable sidewall. You want this particular feature to prevent tire failure and other dangerous situations. Make sure that whatever tire you are opting for has this feature.
Class Type
If you own an RV with an engine, then it is important that you know the RV's class as well. There are three classes when it comes to RVs with engines, class A, B, and C. 
Class A RVs are basically large motorhomes that are filled with everything you could ever want. These have a terrible mile per gallon rate and are similar to tour buses.
Class B RVs are the smallest ones you'll find in this class system. These are similar to the campervans. They are van-shaped and have a smaller living room, bathroom, and kitchen.
Class C RVs come attached with a cab. These are similar to the ones in class A, but they have less space and are comparatively cheaper. 
You need to keep these three classes in mind before you make a purchase to ensure that you are opting for the right option. 
Aspects to Consider When Buying New RV Tires
There are a few questions that you need to ask yourself and various considerations to be made before buying your new RV tires. The following section will discuss the different aspects that you need to take into account before buying.
What Type of Tire do I Need?
This is important to ask yourself when looking for new tires, as there are different tires for different kinds of RV. For example, special trailer tires are designed specifically for trailer position axles only. Another example could be regarding the length of your journey. Bias-ply tires are best suited for shorter journeys and radial tires are more suited to longer adventures.
Load Weight
The weight of your RV can also be a deciding factor. If you're driving a large RV with plenty of appliances and people, you'll need something that can survive the weight for long periods of time. You don't want blown out tires if your overweight aunt climbs aboard, she'd be heartbroken. Oops! So, it's important that you find a suitable tire to support the weight of your RV.
Weather and Terrain
Another consideration should be the environment and climate you're planning on travelling through. What type of roads and weather will you be travelling in? There are special tires that should be used for more hazardous environments and you need to figure out what exactly you're putting yourself, your family, and your RV through before plowing ahead.
Price Points of RV Tires
As with any automobile product, RV or motorhome tires range in price considerably. In this section, we're checking out the average price range for these tires, and whether spending more for a new tire set is even worth it. 
Important Note: Before we examine the typical range of prices for RV tires, we have an important caveat to add. The price does not always directly correlate with quality when it comes to RV or motorhome tires. In many cases, spending more money gets you bigger tires, which might be a requirement if you own a bigger recreational vehicle (Class A, B, or C motorhome). Additionally, you might be paying extra simply for a recognizable brand name, such as Goodyear or Michelin. Keep this in mind as you read through our tiers: 
$50-200 – Cheap
As mentioned above, it might be that a "cheaper" tire means lower quality, but it might also be the case that you don't need as big a tire. That said, you can expect a cheaper tire to have weaker tread width, poorer traction, and a lower load rating. The tire's sidewall strength will be weaker, too. Of course, since tires need to meet a minimum legal standard to avoid tire failure, they should still be serviceable, so long as they are rated for your vehicle. 
$200-400 – Average
We know. A $200 range is a big window, but there's so much variability with RV tire size and tire quality. That said, for most RV tires, you should be able to find a high-quality product in this price range. These tires are from reputable brands and boast strong sidewall strength, higher inflation pressure, a more advanced tread pattern for better traction, and a longer lifespan. Be sure to do your research.
$400+ – Expensive
As with motorhomes themselves, RV tires can get pretty extensive. It can be difficult to find a tire that costs this much, but it is possible and might even be necessary if your RV is a true behemoth and you need a big travel trailer tire. Needless to say, if you're paying this much, you can expect a top-quality tire with strong sidewalls, traction, tread width, inflation pressure, etc.
How Often Should RV Tires Be Replaced? 
It is important to understand that even the best RV tires will eventually fail after some time. To keep your RV in good condition and prevent any accident from happening, it is important that you change your tires. 
Now, on average, it is recommended that you replace your RV tires every three to five years. However, the actual lifespan varies for each case. There are numerous factors that affect the lifespan of these tires, such as the weather, the road conditions, how often you travel, etc. 
Regardless of how often you are on the road, it is crucial that you replace your tires before they hit the five-year mark. Also, it is important that you keep checking your tires for any signs of wear and tear and see if they are damaged. 
Make sure to check if the sidewall has any cracks on it. If any of the internal components are exposed, make sure that the tread depth isn't shallow, and try to see if the tires can handle the roads or if they are deteriorating. 
If you notice either of these signs, it is crucial that you get your tires replaced before they fail. A blowout damages the vehicle and puts everyone in extreme danger, so it's better to get your tires replaced. 
Comparison Overview 
Before making your final purchase, it is always important that you draw up comparisons between the different options that are available to you. This allows you to make the right decision. 
With so many options available for you to consider, picking the best RV tires for you might seem almost impossible. You want to make sure that you are actually making a wise investment, so let's look further into comparing different types of tires.
Winter Tires vs. All Season
The main difference between winter and all-season tires is that winter tires feature more sipes and cuts in the tread compared to all-season tires. This allows them to flick more water off the road. They also feature a design that allows them a better grip and lets them hold more snow while all-season tires experience far more traction when used on the snow. 
Winter tires not only offer faster and better acceleration, but they also offer shorter stopping distances, which makes them a lot safer than all-season tires. 
Summer Tires vs All Season
The primary difference between the summer and all-season tires is the tread depths. The latter features deeper treads compared to summer tires. All-season tires have a longer tread life, but they aren't as responsive in high-speed cases. They are mainly designed to offer comfort, longevity, and adaptability. They also offer a decent amount of traction during the winter as well. 
On the other hand, summer tires are designed to offer higher performance. The treads on these provide a better grip on the road in the summers. They also provide a higher level of responsiveness when being driven at fast speeds. 
Goodyear vs Michelin Tires
Goodyear manufactures high-quality tires designed to meet every possible driving need. They can withstand extreme driving conditions. They feature creative designs and cutting-edge technology that ensure that they provide optimum traction in both wet and dry conditions. These tires feature ArmorGrip, which makes them extremely strong and durable and Active Corner Grip that improves the safe handling and the tire grip. 
Meanwhile, Michelin offers a wide range of tires for all sorts of vehicles. They offer durability, safety, and optimal performance. They feature EverGrip technology, which makes them expand when they are worn down. 
Both Goodyear and Michelin are highly recommended if you get the right tire type for your vehicle.
People Also Ask - RV Tires FAQs
This section will help all those who might be left with additional questions on the topic. We've compiled a list of common questions and answered them the best we can. We hope this helps you out.
Why Are RV Tires So Small?
Without sounding obvious, RV tires don't need to be large. Many towable trailer homes and RVs are a lot lighter than fully autonomous RVs. Because the towing vehicle is doing most of the work, the RV can get by with smaller tires. That said, once you get into bigger, self-autonomous motorhomes, you'll see the tires get a lot bigger! Tires are as big as they need to be.
How to Fill RV Tires with Air
Many RVs are fueled with diesel, and they also feature air suspensions, brakes, and air compressors. This leads to the driver having to refill the tires on the spot. Now, this is not an ideal situation as due to the air compressors, the accuracy is always a bit off. 
Moreover, you are required to keep the engine running. This leads to excessive exhaust and makes really loud noises as well. So an alternative is to carry portable air inflation systems with you while on the road. A good option is portable nitrogen systems. These are not only quiet and clean but are capable of handling high pressures as well. 
How Much Does It Cost to Replace RV Tires? 
There are many different RV tires available in the market, and the costs of these differ widely. The price tag mainly depends on a number of factors, including the RV class the tire is designed for, the construction, its load capacity, etc. The tires' quality also affects the pricing, which basically means the cheaper the tire, the lower the quality. Some good quality RV tires can cost up to $300 to $600. 
Should RV Tires Be Rotated?
It is important that you get your tires rotated, as it helps prolong their life by evening out the wear and enhancing safety while driving. During the rotation process, each tire is removed from the vehicle and then moved to a different position. This helps in ensuring that all the tires wear evenly, and they last longer. 
How Often to Rotate Tires
Regular rotation helps in extending the life of the tires and improving their performance. Vehicles with dual rear wheels should also get their tires rotated. Regular rotation is necessary for your RV tires. It's recommended to get a rotation done every six months or after every 6,000 to 8,000 miles.
How Long Do RV Tires Last?
No matter how good your tires are, it is important to understand that even the best of them eventually need to be replaced. You need to know when it's time to change your tires in order to maintain your RV's conditions. It is recommended that you change your tires every three to five years. 
The right time to switch your tire depends on different factors such as how often you are on the road, your tire's quality and durability, etc. However, you should not use your tires for more than five years. A quality set of RV tires, if well maintained, will last you about 80,000 to 120,000 miles. 
However, if you drive daily just like a commercial truck, then the tires will likely need replacing every couple of years. For an RV that is not on the road full time and drives 5,000 miles per year, a good set of tires can last close to 20 years. 
How Do You Know If Your RV Tires Are Bad?
Even if you've recently changed your tires, it is always important to give them a quick check every now and then, especially before a road trip. If the tires are wearing unevenly, or have very little tread left on them, then it is important that you change them. 
It is important to understand that every rig is different, and every road you travel on is going to be different as well. If your tires look a bit worn out, then it is better to replace them before any mishap happens. 
Does Michelin Make RV Trailer Tires?
Michelin has introduced its new range of tires called XRV tires. These will replace the dual models as they feature improved load-bearing weight capacity. 
XRV tires provide a stable tread, and due to the low heat, their durability has improved along with the handling as well. They use a cool running compound to provide a lower heat temperature, which helps in preventing the burning of more tread, unlike other tires.
How Long Do RV Tires Last?
Different tires will last various amounts of time, depending on what kind of travelling you're doing. However, the common rule of thumb is to change them every 3-6 years. It's not common for an RV tire to last this long but it does happen.
Should You Balance Travel Trailer Tires?
They do not need to be balanced. The reason for this is because a trailer tire's main role is to simply support the vertical load and not for steering and cornering.
How Many Wheels Does an RV Have?
This might seem like a really simple question, but you can get RVs that come with varying amounts of tires depending on the size and load. You can have RVs with three tires that connect to the back of your car (more like caravans) or you can have your standard four wheeled RVs. Larger RVs could have up to six wheels in total because of their weight and size.
Why Cover RV Tires?
You should cover your tires as this protects them from the harsh damage that the heat from the sun causes, which can penetrate inside the tire. You should also cover them from the wet environments, as sometimes they can degrade faster if they're constantly wet. 
Conclusion
The overall lesson here is that there are plenty of tires for multiple different situations, which should be considered when travelling throughout North America. Different RVs will require different tires and you need to know your RV inside out before you should be making upgrades. We hope that this article has helped increase your knowledge on the matter.
Other Related Buyer Guides
Here are a few other related guides to set you in the right direction: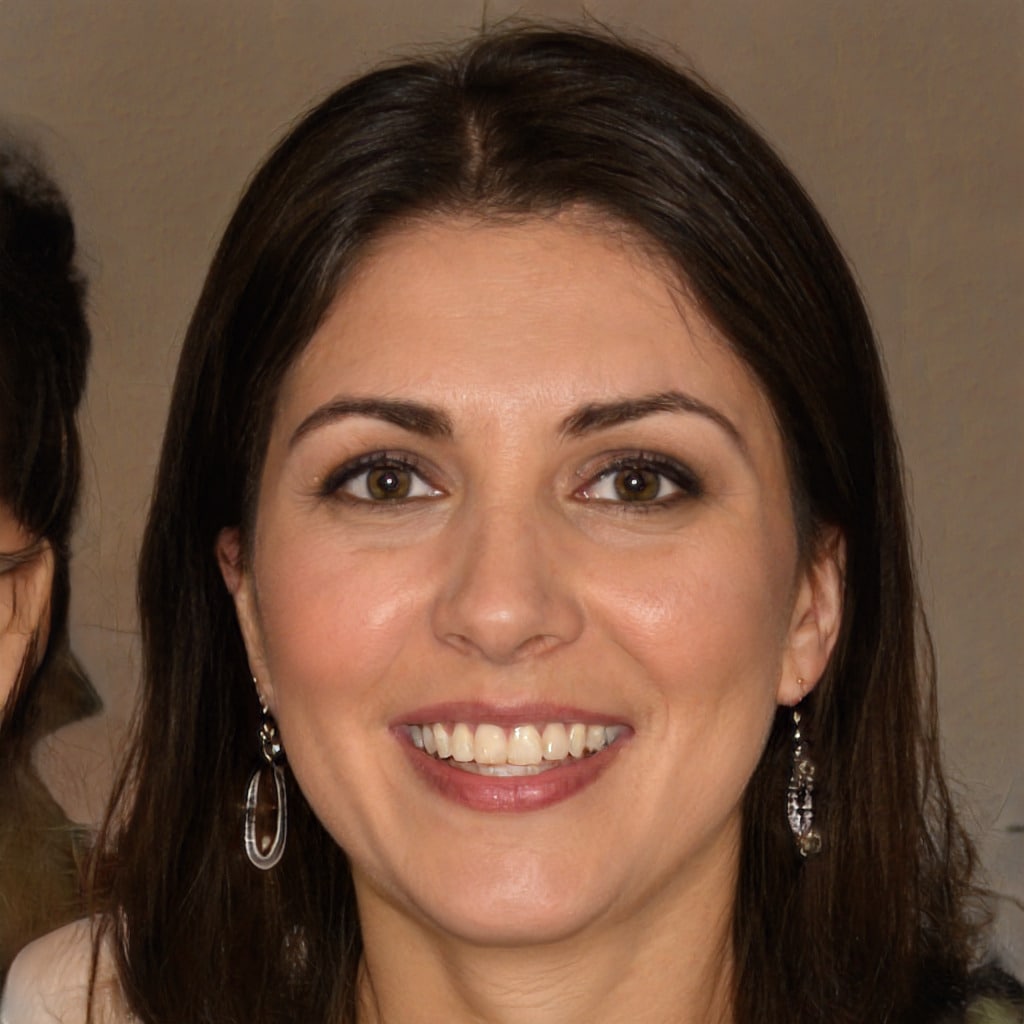 Hello, fellow wanderers! I'm Alyssia. Since 2008, my husband and I have called an RV our home, journeying through life one mile at a time. Our nomadic lifestyle has led us to over 70 countries, each with their unique tales that have shaped our own.
I share our stories and insights right here, hoping to inspire and guide you in your own adventures. Expect tips on RV living, our favorite camping spots, breathtaking hiking trails, and the joys and challenges of an ever-changing view from our window. Alongside, you'll also find practical advice on outdoorsy stuff, designed to equip you for any journey. Join us as we continue to explore the vast, beautiful world on wheels!