The Best Inverter Generators
Looking for an RV Inverter Generator? If you're someone who enjoys taking their RV out on the road, having one with you can be absolutely crucial.
An inverter generator can make your entire trip go a lot smoother, making it easier for you to relax and enjoy your time, especially when the power suddenly cuts.
There are some great inverter generators for RV life and the great outdoors, so you can be sure you'll have all the power back up you need on any trip. But with so many on the market, how do you break it down and choose the best available?
Fear not, as we've put our experience and also researched the market to bring you a select few worthy of getting. Each one offers something different, so be sure to read them all before choosing one.
After the review, we've included a buyer's guide where we take a closer look at Inverter Generators for RV set ups. We explain exactly what one is and how it differs from a traditional generator. We explain the main features to look for when shopping for one and how to work out which size inverter you need.
If you prefer, you can skip straight to the RV Inverter Generators Buyer's Guide by clicking the link...
Review of the Best RV Inverter Generators
Below, you'll find in-depth reviews for the best five inverter generators for RVs on the market. We have chosen them for their main features, and also how much value you'll get for your money...
Best Overall Inverter Generator:
 Champion 3100-Watt
What Recent Buyers Report

With this being the best overall RV inverter generator, there are a lot of things recent buyers love about it. For starters, they love how quiet it is. This will not only make you happy but any neighbors you have while camping will be pleased, as well. They also enjoy the quality of the generator you get for the price tag, as well as how portable it is. It also takes most users less than 25 minutes to get it running.

Why it Stands Out to Us

The main reason this inverter generator stands out to us has to be the remote start capability. While this has the downside of the battery needing to be running, having a wireless remote start can come in handy, especially during the colder months. So you have an all-season generator that will get you through bad weather all year long. It's definitely the generator that will come in handy when you're at home.

Who Will Use This Most

This inverter generator is perfect for those taking the RV out on a road trip or camping who need power without wanting the noise that comes with a generator. This is a really great generator that just about anyone will enjoy for year-round use. If you want to be prepared for when nature does her worst, you may want to rely on a generator like this for all your power needs.

Bottom Line

The bottom line here is that there are other inverter generators on the market which can do similar things but they'll cost you two or three times as much as this champion model. So why not save money, have power in your RV, and get all the amazing features that more expensive models have?
Briggs & Stratton 30545 P3000
What Recent Buyers Report
Most new users were pretty happy with the generator as a whole. They managed to keep it running for quite awhile in both their homes and RVs. One user even said he was able to get through an entire night without the power after a bad storm. On top of that, he needed the electricity to power his CPAP machine for sleep apnea.

Why it Stands Out to Us

Of course, the Briggs and Stratton brand might just be your best bet when it comes to finding a reliable inverter generator. In fact, they have been a leading name in making small engine mechanical goods for over a century. This generator will be great for powering a good handful of appliances and will do so quietly. Even if you have to run it all night, it won't be loud enough to disturb your sleep. If you want the best power source when electricity is not available and you want a generator that operates quietly, this might be what you need.

Who Will Use This Most

This might be one of the most portable inverter generators on the market. So if would make sense to use this on camping trips. If you want to provide a good amount of power to your RV or camper, this generator will give you a little bit more than you expect. But don't be surprised if it's equally useful at home.

Bottom Line

The Briggs & Stratton Inverter Generator will be the kind of versatile generator that can be used in just about any outdoor setting. You can power your camp, RV, or your own home when no power is available. Don't be left in the dark with the rest of the neighborhood or when deep in the woods.
Best Inverter Generator for the Money:
Pulsar PG4000iSR
What Recent Buyers Report

Most new buyers were happy with the generator for its ability to operate quietly rather than producing a lot of noise. Furthermore, they were even happier knowing this was able to power multiple small appliances at the time without the fear of overloading. One user said he was pretty stoked when he found out the generator could power everything in his RV. He even managed to watch TV during the night in his RV without tripping any circuits.

Why it Stands Out to Us

For something that is affordable, the Pulsar generator stands out as one of the most efficient and reliable generators you can use for your camper or RV. In essence, you're going to get a lot more than what you've paid for. The generator also has a remote start capability, so you can start it from the right range without ever having to step outside. The cold weather might keep you inside, but it certainly won't stop you from starting this generator.

Who Will Use This Most

This generator was built for the outdoors (and rightfully so). If you want something that can get the job done during your camping trip, tailgating, barbecue, or anything that might rely on a generator, this might be the best inverter generator to go with.

Bottom Line

Everyone loves a bargain, which is why we chose this generator as the best budget option. It has plenty of amazing features and won't break the bank. The Pulsar 4 will surprise you with its ability to power your RV and camper like nothing else. For the price it's going for, you've got plenty of energy to work with.
Most Portable Inverter Generator:
WEN 56200i
What Recent Buyers Report

A lot of recent buyers liked the generator for a few good reasons. One, it was light enough for portability purposes. Second, it can run like a champion, even if you have it on a half-load setting. Simply put, they bought this for the purpose of having a generator that would be long-lasting, regardless of which power setting they set it on. One user said it came through in a clutch so many times while he was out camping.

Why it Stands Out to Us

The WEN Generator might just be one of the best generators for both home and on the road. You'll still have plenty of wattage to work with in order to power your most basic appliances. While you're out camping, it's more than enough to keep the lights on and then some, rather than leave you in the dark. You'll be amazed either way with this generator's ability to make sure all the appliances you need are in functional order at any given time.

Who Will Use This Most

This will definitely be a generator worth using if you happen to be camping for the weekend. It will be something that will give you a lot of running time, so if you need a generator that will get you through pretty much the entire camping trip, this may be what you should consider investing in. Even with a half-load, the generator seems to run forever.

Bottom Line

The WEN Super Quiet 2000-Watt Portable Inverter Generator will likely be a good choice to have if you want a power source for your camping trip. While it might be used for basic appliances at home, it will certainly excel as an outdoor generator that will give you many hours of power.
Best Honda Inverter Generator:
Honda EU2200i
What Recent Buyers Report
New buyers said the generator was easy to start up right out of the box. More importantly, they also considered this to be one of the most environmentally friendly (and noise friendly) generators on the market. They were happy with it not being really noisy, all while being able to power all sorts of appliances at home or in an RV.
Why it Stands Out to Us
If you want an inverter generator that stands out as one of the most portable and lightweight, this could be the one you'll want on hand. Not to mention, it's made by one of the best names in mechanical appliances and vehicles. The Honda brand strives to make a name for itself in a few industries, but they have truly set the bar high with this generator. 
Who Will Use This Most
If you want an RV inverter generator that is versatile and will power just about any home or RV, this Honda generator will ensure that you'll have all your appliances in working condition, despite the rest of the neighborhood being out of power. Not to mention, you might use this while you're in the woods where no power sources exist. Either way, you take this with you and you will certainly give yourself all the power you'll need for whatever you need to use. 
Bottom Line
The Honda generator will be one of the best possible options for anyone that wants a generator to power their home or RV. No matter what, it's a lightweight, portable generator that can power multiple appliances without any issue. If you want a generator from a brand you can trust, the Honda name might just be right up your alley. 
Buyer's Guide
Here we look at RV inverter generators close up. You'll learn exactly what one is and what features make the best models stand out from the rest. We also help you work out what size inverter generator is best for your RV set up.
We end the guide with an FAQ section dedicated to all things Inverter generators, so you should know all there is to know by the end...
What is an Inverter Generator?
An inverter generator is designed specifically to use more AC electrical energy than DC. What this does is allow the generator to fluctuate how much power it gives out. This can make your generator last a lot longer, produce fewer emissions, and inverter generators are generally much quieter.
Inverter generators use more AC electrical energy per engine rotation and are unique because they cannot turn the AC electrical energy into a form that can directly be used. The AC electrical energy has to turn into DC power before it can work.
What Size of Inverter Generator Do I Need for RV?
Since inverter generators come in a variety of sizes, it's important to get a proper generator for your needs. Many experts suggest buying the smallest generator that will give you the amount of power you need, which uses less fuel and can save you money.
A generator up to 2,000 watts can power a refrigerator, a laptop, five to ten lights, a smartphone charger, and a home security system. If you use things like a stove, washer and dryer, or an AC unit, you may want to increase the number of watts you're using from there. 
How Do I Choose an Inverter Generator?
Below you'll find some of the main features to look for when comparing an inverter generator. 
It may be important to find a generator that's as quiet as possible. Thankfully, inverter generators produce less than 60 dB of sound. This is comparable to conversations you may hear in an office or classroom.
Fuel Efficiency
Fuel efficiency is important, especially if you need a generator to last you hours, days, or even weeks, depending on the situation you're in. If you are in a long-term power outage situation where restoration will take days, you'll need a generator that will be fuel efficient to run for hours on end. Of course, you'll need plenty of fuel to ensure that it stays running for longer periods.
Portability
If you are taking this to a campsite or storing it in the garage and need to take it outdoors, portability will certainly be a requirement for most prospective buyers. Not to mention, it needs to be at a reasonable weight, so the portability is a lot easier rather making it look like you're moving around a one-ton boulder.
Cost
If you are on a budget, the price tag shouldn't be the only consideration. What should matter most is investing in the best quality and performance available on your budget. Don't sacrifice it all because you just wanted to save a few extra dollars. Also, you may need to spend a little higher on the budget spectrum. Don't let that discourage you from getting something that will be of value to you when disaster strikes. 
Run-Time
As you just read, inverter generators burn a lot less fuel than other types of generators do. The caveat to this is that inverter generators have smaller fuel tanks. This is something to consider when you're on the hunt for a new generator. Remember, fuel efficiency and your available power sources will also play a role in run-time. 
Power
Another thing to keep in mind when you're comparing one inverter generator to another is the power it can supply. This is mostly based around how many watts the inverter generator can put out. You'll notice that as watts increase on an inverter generator, so does the price tag.
Advantages and Disadvantages of Inverter Generators
Below, we wanted to include some of the main advantages and disadvantages of inverter generators. You can use the section to see if an inverter generator is right for your needs.
Advantages
Below are the main advantages:
Sound
One of the biggest advantages of using an inverter generator is how quiet it is. This is one of the main reasons people actually choose inverter generators over other types. It can be important to have a generator that's quiet enough that you can hear in a conversation over it without any issues.
Portability
Another great advantage of inverter generators is how portable they are. They're easy to store in your RV and you don't have to be a bodybuilder to lift it or move it around as needed.
Efficiency
Lastly, they're incredibly efficient. Whether you're trying to lower the number of emissions produced or you're trying to only use the amount of power you need thus, saving your fuel, inverter generators are perfect for all those things.
Disadvantages
Below are the main disadvantages:
Fuel Tank Size
One disadvantage of using an inverter generator and placement of another type of generator is that the fuel tank size is usually much smaller. This means you'll have to put fuel in the generator more often. But, with a smaller tank size, inverter generators actually use less fuel and have a longer run time.
Power
Another disadvantage is that inverter generators may not be able to produce the amount of power you desire. While they come in a variety of power levels, they may not produce as much power as other generator types. 
Conclusion
Overall, inverter generators can be incredibly useful, especially when you're on the road. As you've already read, they use a lot less fuel and produce fewer emissions than other power sources. Hopefully using the reviews above, you can find an inverter generator that works for you. Happy camping!
People Also Ask
We know that when you're making a big purchase, you may have questions or concerns. For that very reason, we've included a few of the most frequently asked questions below. Hopefully, any questions you have on your mind get answered here.
What is the Difference Between an Inverter and Generator?
The main difference between an inverter generator and a regular generator is the way that they use energy. Inverter generators produce AC energy and need to convert it to DC before it can be used.
Why Are Inverter Generators so Expensive?
The main reason that inverter generators are more costly is because of the features. They are quieter, more fuel-efficient, portable, and easy to use. Regular generators are a lot more bulky and loud, which is why they may cost less.
Is an Inverter Generator Better Than a Conventional Generator?
The answer to this depends on the person. For most people, an inverter generator is better than a conventional one. Again, this is due to the amazing features.
Do You Need an Inverter Generator for an RV?
You do not need an inverter generator for an RV. While some RVs have built-in power capabilities, you don't necessarily need the power that a generator provides to enjoy your trip in your RV.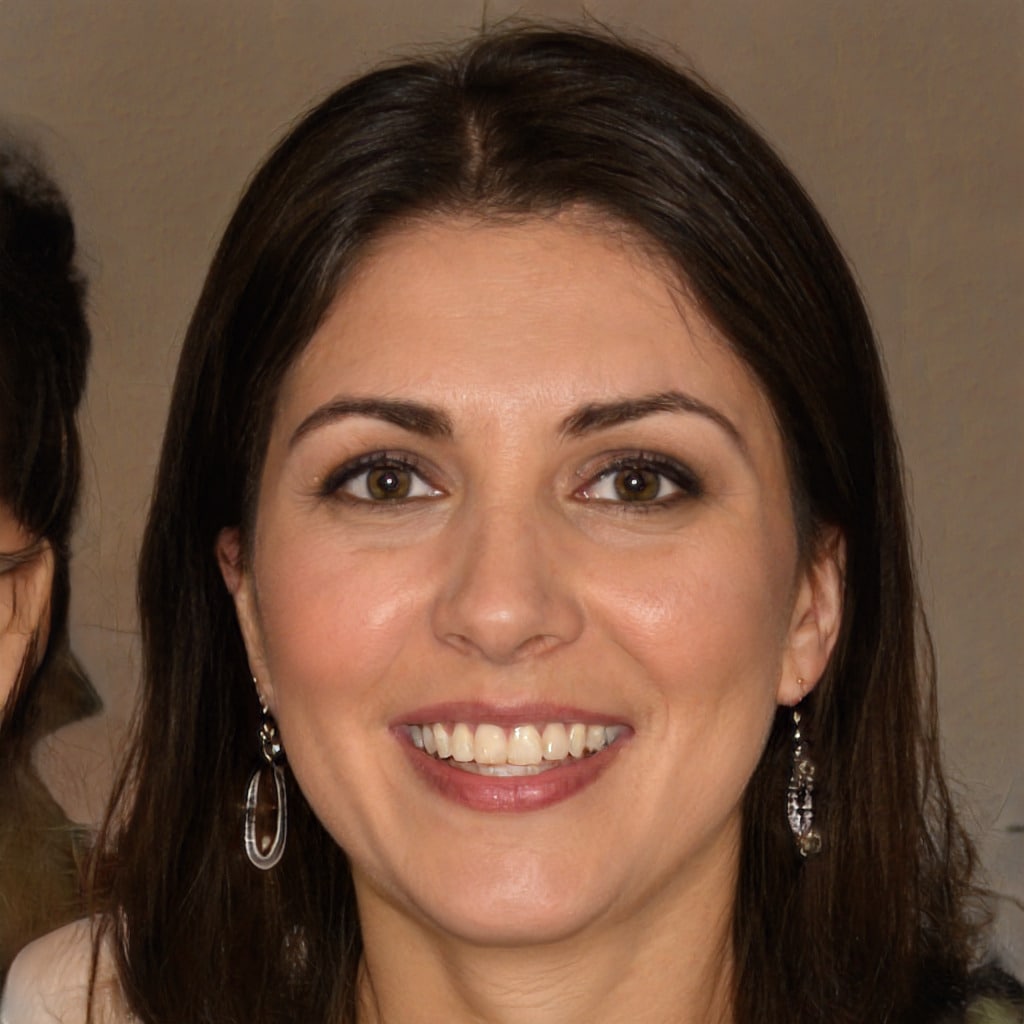 Hello, fellow wanderers! I'm Alyssia. Since 2008, my husband and I have called an RV our home, journeying through life one mile at a time. Our nomadic lifestyle has led us to over 70 countries, each with their unique tales that have shaped our own.
I share our stories and insights right here, hoping to inspire and guide you in your own adventures. Expect tips on RV living, our favorite camping spots, breathtaking hiking trails, and the joys and challenges of an ever-changing view from our window. Alongside, you'll also find practical advice on outdoorsy stuff, designed to equip you for any journey. Join us as we continue to explore the vast, beautiful world on wheels!