The Best RV Mattress Toppers
Looking for an RV mattress topper? Unfortunately, many RV beds come with cheap mattresses that don't provide adequate support or comfort. For some this can be really distressing, as it can ruin a night's sleep and ultimately your road trip.
Mattress toppers are an easy and affordable way to quickly enhance the quality of any basic mattress, and with it a much better sleep. What's not to like already?
They're light, portable, and make all the difference. But not all RV mattress toppers were created equally. What makes the best ones stand out depends on a variety of factors, but fear not as we've reviewed some of the best toppers on the market.
You can find the review just further down, but after the review we've included a buyer's guide where we go into more detail about RV mattress toppers, and discuss what makes the better ones stand out. We also do a comparison of the different types of materials, as some people prefer one to the other.
If you prefer, you can scroll straight down to the RV Mattress Topper Buyer's Guide by clicking the link...
Review of the Best RV Mattress Toppers
With that in mind, let's review our top RV mattress toppers.  
Best Overall RV Mattress Topper:
eLuxurySupply RV Mattress Pad King
Our top pick is easily the eLuxurySupply RV Mattress Pad for king-sized beds. It is made from a comfortable and durable polyester-blend with a plush bamboo cover filled with 25 ounces of hypoallergenic alternative down cluster fiber.
The fiberfill has the same feel as authentic goose and duck down without the uncomfortable feathers poking out or common allergenic components. There is also a double needle baffle box stitch that prevents the fill from shifting around as you sleep.

This topper is designed to work well with a variety of mattresses, including innerspring, latex, and memory foam.

There are also options for other bed sizes, including Full/Three-Quarter, Short Queen, Queen, and Regular King beds. The RV King version measures 72 by 80 inches.

If you prefer to support local brands, this manufacturer is entirely owned and operated by veterans. All of their products are made in the United States.
Bottom Line

We're not the only ones who love this RV mattress topper. It has one of the highest ratings for mattress pads made for recreational vehicles. What sets this product apart is the attention to detail. Every aspect of its design is there to ensure ultimate comfort. The soft cushion like Revoloft fiberfill offers a more humane and hypoallergenic alternative to authentic down while the bamboo cover creates a soft and easy-to-clean surface.
Lifestyles Short QueenMattress Pad
If you're in search of a quality option that provides support and works well on a bunk bed, this is a great model. It is designed specifically to fit in RVs and campers with a short queen mattress size measuring 60 by 75 inches. It can fit over mattresses 10 inches thick or less. The mattress topper itself is nearly an inch thick, providing well cushioned support.

The outside is made from a soft white 100% cotton fabric and the inside is stuffed with 100% polyester fiberfill. There is thin elastic sewn in around the edge to easily secure it to the mattress.

This product can be washed in a normal wash cycle in a washing machine, but it is best to let it hang dry. It will be fine in the dryer as well, just make sure to use the tumble dry low setting and remove it as soon as it's done. 
Bottom Line

This model is ideal for RV bunk mattresses that need a little extra support. Designed specifically for campers and RVs, the short queen size will be the perfect fit for most bunk beds. With a cotton outside stuffed with polyester fiberfill, it is soft and comfortable. It does not provide as much cushion as some other models, but still provides the extra support most bunk mattresses lack on their own.
Best Budget RV Mattress Topper:
Mattress BPP-GM-2.5SQ Topper
A high quality RV mattress topper with a low price tag, this model is perfect if you want something reliable and comfortable that won't break the bank.

It is 2.5 inches thick and filled with gel infused memory foam that will mold to accommodate your sleeping preferences and provide pressure-relieving support. This option is ideal for those that have trouble sleeping because of pain or pressure points.

On top of that, the memory foam improves both the comfort and temperature of the mattress. Its ventilated design creates a cooling effect by increasing the air flow and preventing body heat from becoming trapped.

The Short Queen is the perfect size for most RV mattresses, but there are also five other options available: Twin, Twin XL, Full, Queen, and King. The Short Queen is one of the more affordable options. It measures 40 by 18.1 inches.

In addition, this model is certified by the CertiPUR-US for its superior performance, emissions, and environmental conduct.
Bottom Line

This affordable model has a unique design that is extra supportive and comfortable, especially if you have pressure points that prevent a peaceful night's sleep. It has six different sizes so you can choose the exact fit for your mattress. The topper cover is not included when you purchase the mat itself, but it is also available for a low price.
Best RV Queen Mattress Topper:
RV Bamboo Pillow Top Mattress Pad w/Fitted Skirt
This topper is the perfect fit for an RV queen mattress. Cozy and sleek with extra safety features, it will easily enhance the stiff mattress that come on most RV beds. It is 60 inches wide, 80 inches long, and 1.5 inches thick. The exterior is made from a white, water-resistant bamboo material and is stuffed with Revoloft fill, a well cushioned and hypoallergenic alternative to traditional down material.

There is also a fitted skirt to keep it secured on the mattress and create a more cohesive look.

When traveling in the confined space of an RV or camper, fire safety is especially important. This mattress topper has been laboratory tested and certified safe by the Consumer Product Safety Commission based on its lack of flammable materials.

If you like this model and also want to get it for another mattress in your RV, there are short queen, king, RV king, and three-quarter sizes available.
Bottom Line
Overall, this RV mattress topper is high quality, reliable, and comfortable. The Revoloft filling provides a soft and cushioned feel without the poking or allergens of traditional down. It does not do well in washing machines, so it is necessary to carefully clean it by hand. Luckily, the bamboo exterior provides a sleek and water-resistant surface that is easy to wipe down.
Best RV Short Queen Mattress Topper:
eLuxurySupply RV MattressPad Short Queen
Another excellent RV mattress topper from veteran-owned eluxurySupply, this model is cozy, hypoallergenic, and made entirely in the United States. It measures 60 inches wide and 75 inches long, which will easily fit on top of a typical short queen-sized mattress. Its elastic skirt can be secured around mattresses that are up to 18 inches thick.

The stain and water resistant cover is made from soft 123 thread count cotton secured with a double needle baffle box stitch that holds the fill in place. It has a diamond quilted design and each pad is stuffed with 25 ounces of cooling and hypoallergenic Revoloft fiberfill.

It is easy to clean and is machine washable. Just make sure to wash it in a warm, gentle cycle and tumble dry it on a low setting to avoid causing any damage.

There are also many other sizes available if you want to purchase this topper for a different sized mattress in your RV. They offer five size alternatives, including the RV Full/Three-Quarter, Queen, King, RV King, and Bunk.
Bottom Line

This RV mattress topper has a unique design perfect for a short queen bed with a hypoallergenic and cozy filling that utilizes advanced cooling technology for a comfortable and restful sleep experience.
The elastic skirt can reach about 18 inches, which provides versatility but also means it can be too loose on thinner mattresses. This prevents it from securing the mattress in place and allows it to slide around on top. However, this is easy to remedy by tucking the skirt under the mattress or using bands to secure it.
Best RV King Mattress Topper:
Zinus 4-Inch Green TeaMemory Foam Mattress Topper
For RV king beds, this topper fits like a dream. It is 74 inches wide, 78 inches long, and 4 inches thick.

This topper consists of a 1.5-inch thick section of memory foam on top of 2.5 inches of high-density support form. The top section is made from top-quality memory foam that has been certified by the CertiPUR-US for its exceptional durability, performance, and content. The foam is also infused with green tea extract, castor natural seed oil, and active charcoal, which all help absorb moisture and naturally prevent the growth of odor and bacteria.

Like many of the other options on this list, Zinus designs toppers for a variety of bed sizes. They also offer this model in Twin, Full, Queen, and Short Queen sizes. For even further customization, there are also four available thickness levels. We recommend the 4-inch version for its comfort and coziness, but if you prefer something a little thinner, it is also offered in smaller sizes ranging from 1.5 inches to 3 inches thick.
Bottom Line

This RV mattress topper will add extra support and comfort to any normal mattress. While its unique two-layer design may make it heavier and stiffer than some other models, it also makes it more durable and long-lasting.
CertiPUR-US certified and infused with natural ingredients to prevent the buildup of mold and bacteria, it is also a very safe option. If you do encounter any problems down the line, Zinus offers a generous five-year warranty to ensure you can continue using this topper for years to come.
Best RV Memory Foam Mattress Topper:
LUCID Memory Foam Mattress Topper
Memory foam is hard to beat when it comes to coziness and pressure relief. Of all the options out there made from this innovative and comfortable material, this is one of the best. It features 2-inches of LUCID memory foam that is ventilated to improve air flow and keep it cool. It also utilizes open cell technology that forms to your shape while you sleep but prevents lasting body impressions.

The foam has been tested and certified by CertiPUR-US for its excellent content, physical performance, indoor emissions, and environmental stewardship.

This topper is sized to fit perfectly with RV/Short Queen beds. The RV/Short Queen size measures 60 inches by 75 inches. If you want to use it on a different bed, they make this model in a wide variety of sizes, including Twin, Twin XL, Full, Full XL, Queen, King, and California King.

There may be a chemical smell when the product first arrives, which is normal for memory foam products, but it will disappear if left in a well-ventilated room for about 48 hours.
Bottom Line

This RV mattress topper is made from CertiPUR-US certified memory foam that provides comfortable support and pressure relief. It is two inches thick, which is the perfect size to create extra cushioning. With memory foam mattress toppers thicker than that, you sink into them and they can quickly become uncomfortable and too warm. This model offers the ideal amount of support and cushion that will relieve pressure points.
Best Cooling RV Mattress Topper:
Linenspa Gel Infused Memory Foam
What Recent Buyers Report
Most RV owners love this LINENSPA model as it offers a good amount of extra cushion, providing the hips and the shoulder with sufficient support. If you have a firm mattress, then this mattress topper is the best thing you can buy as it provides plenty of cushioning, and the combination of the firm mattress and the soft topper allows one to sleep peacefully. 
Why it Stands Out to Us
The LINENSPA Gel-Infused Memory Foam Topper features an ultra-plush memory foam that allows it to ease the pressure and helps in aligning the spine. Moreover, it features a durable design, which allows it to easily handle all sorts of wear and tear. As a result, it will last you for a long time. 
It also features heat-regulating gel beds, making it a great option for all those who sweat a lot while sleeping. Furthermore, it is available in two different thickness styles; one is the two-inch option, and the other one is the three-inch option. This way, you can opt for a thickness that suits your requirements.
Bottom Line
Overall, this is a great RV mattress topper for one to consider as it helps by contouring your curves and alleviating the pressure points, making it very comfortable to sleep on. It is suitable for all RV owners as it helps in keeping the temperature in check. Moreover, you can use it even in case of extreme humidity.
DreamFoam 2" Gel Swirl Memory Foam
What Recent Buyers Report
Most DreamFoam users prefer this mattress topper as it is very easy to use. It is very comfortable and is a good option, especially for people who suffer from lower back pain and pain in their pelvic area and their knees. It eliminates tension and allows you to sleep soundly. Moreover, it does not overheat; therefore, you don't have to worry about sweating in the middle of the night. 
Why it Stands Out to Us
The DreamFoam Bedding Gel Swirl Memory Foam Topper is not only affordable but also offers a number of features. This model features a top-tier memory foam that helps in increasing the mattress's comfort. Moreover, it makes use of open-cell technology to help provide a cooler environment while you're sleeping. 
With this feature, you get to experience a cooler sleeping situation as the open-cell technology helps increase the airflow and spreads the heat away from the body. This model is also available in eight different sizes so you can find the right size for your mattress.
Bottom Line
With the ability to draw heat from the body and increase air circulation, the DreamFoam Gel Swirl Memory Foam Topper allows RV owners to enjoy a good night's sleep. It draws heat from one's body, increases the blood circulation, adheres to one's posture, and eliminates all the pressure points. It also offers comfort and makes it easier to fall asleep. 
Buyer's Guide
Now for the buyer's guide. Here we look at RV mattress toppers in general and offer more advice on what exactly makes a better quality product. We also discuss the benefits of getting a mattress topper for your RV bed and things to consider before you buy one.
We discuss the different types and materials and do a comparison among the more popular RV mattress topper types. There'a n FAQ section to round things up, so by the end you'll be fully aware of what to get. 
What is a Mattress Topper and What is it Used For?
A mattress topper is a supplemental layer of cushioning that can be added to a mattress to improve its support. Instead of investing in an entirely new mattress, you can buy one and immediately enhance the comfort of any mattress that does not align with your sleep preferences. Whether it is too firm or too soft, there is one out there that will be able to address its faults and improve your sleep.
Benefits of Investing in a Quality RV Mattress Topper
While it may be tempting to buy a cheaper RV mattress topper, it will not be beneficial in the long run. There are many great quality options that are still affordable that will provide the extra support and comfort you need. 
Cheaper models usually have shorter life spans and are more likely to lack the important features that prevent the development of bacteria growth and odors. And of course, they're not as comfortable!
Cautious Considerations to Keep in Mind 
Mattresses are very expensive, and buying one is like making an investment, which is why many times, people prefer getting mattress toppers as an alternative to replacing their old mattress. A mattress topper helps in extending the life of the mattress. The market today is filled with many different toppers for you to consider. Here are some important factors that you need to keep in mind before you make your purchase. 
RV Mattress Topper Material
There are many different toppers available made using different materials. You can opt for one that is made using a blend of feather and polyester, wool, polyfoam, latex, and memory foam, depending on your requirements and preference. 
Thickness
It is always preferable to opt for RV mattress toppers that are two to three inches thick. However, if you feel that you need a topper that should be even thicker in size to sleep comfortably, then there is a high chance that your mattress needs to be replaced.
A Proper Fit
You must opt for a mattress topper that actually fits your mattress perfectly. Placing two small toppers together or having one that hangs off from the sides will be very uncomfortable to sleep on.
Body Support and Comfort
You need to first decide what you're looking for in your mattress topper. Do you want it to provide additional cushion, or are you looking for a way to keep you cool while you sleep? Ask for help from a topper expert and narrow down the options and opt for one that suits your requirements.
Price
Toppers usually cost you half the cost it takes to replace a mattress. So before you make your final purchase, you need to make sure that your mattress will last you a good while, and a topper will help make things easier. However, if your mattress has lost its support, then it's better to get a new one. 
Advantages and Disadvantages of RV Mattress Toppers
You might ask yourself if you really need to buy yourself an RV mattress topper. Well, these are optional, and you can still sleep on the mattress without them; however, pairing the two together is always a good idea. These toppers have quite a few advantages to offer, but they don't come without their fair share of disadvantages. Let's have a detailed look into both aspects.
Advantages
Provides Support to the Body
A topper helps in alleviating chronic back pain and joint and hip pain. If you're especially using an RV mattress on the firmer side, then a topper can help get rid of this problem. A mattress topper contours according to one's sleeping posture and provides support to one's head, neck, and back throughout the night. Moreover, it helps eliminate all the pressure points from the body.
Offers Comfort
In the case of a firm mattress, you can opt for a mattress topper to provide you with comfort. It helps in making the mattress soft like a cloud, which helps provide a good night's sleep. 
Controls Temperature
Many toppers are available that control the temperature so that you can sleep peacefully. 
Extends the Lifespan of the Mattress
RV mattresses happen to be quite an investment, so replacing them frequently would put quite a big dent on your bank balance. However, a mattress topper costs a fraction of the price. It not only helps in lengthening the lifespan of your mattress but also protects them from allergens and dust mites, etc. There are many waterproof options available in the market as well. 
Disadvantages 
Overheating 
If you live in an extremely humid area, then there is a high chance that you'll experience overheating and sweating during the night with certain toppers.
Comparison Overview 
If you're living in an RV, you will know that you need to sleep properly and be free from all sorts of back and body aches. However, replacing your RV mattress frequently is not that easy, as it is quite an investment. Therefore, it is always preferable to get a mattress topper instead to help. Now the market is filled with various options, and you might be curious about the main difference between all of them. Here are some comparisons that you can go through to see which one is a better fit for you. 
Mattress Pad vs. Mattress Topper
A mattress pad is basically a thin layer of padding that is usually made using: 
Wool
Feather 
Cotton
Latex
Synthetic fibers
Memory foam
The layer of padding is then covered with quilted fabric. Mattress pads are used to make the beds feel softer and help in protecting them from damage and stains. The main difference between a mattress pad and a mattress topper is that the former is comparatively thinner than the latter. They are a lot easier to clean, and some models can even be washed in the machine. 
Mattress toppers are thicker and are used for altering the feel of one's bed. They are used as an additional layer on a mattress to make it firm and provide support. Mattress pads help by adding plushness, whereas mattress toppers are used for both adding plushness and for making the bed firmer. 
2 Inch vs. 3 Inch Mattress Topper
Mattress toppers are available in different sizes of thickness. Those that are about two inches in thickness provide you with extra comfort; however, they can be a bit too firm if the density is high as well.
They are more suitable for people who own a firm mattress and are looking for a way to relieve themselves of backaches and support their bodies when sleeping. 
Meanwhile, some mattresses are three inches in thickness. They provide you with a good level of softness overall. They also support you and are more commonly preferred. 
Latex Mattress Topper vs. Memory Foam
The main difference between latex mattress toppers and memory foam is temperature control. The latter is known for retaining heat, which causes one to sweat while they're sleeping. Meanwhile, very few people face heat problems when using the former. 
Memory foam mattresses are more affordable, whereas latex mattress toppers are more expensive compared to other options. Memory foam is very easily available in the market, whereas the latex mattress toppers are difficult to find since its availability is very limited. However, both offer comfort. Memory foam allows you to sink in when you lay on top of it, whereas latex toppers can make the mattress both soft and firm. 
Memory Foam vs Gel Mattress Topper
The main difference between memory foam and gel mattress topper is heat retention. The former traps the body heat because of how dense the foam is, so the heat gets accumulated in the mattress. This can cause one to break out in sweats during their sleep. 
Meanwhile, the latter actually reduces body heat while you're sleeping. It provides a cooler sleeping condition, regulates the body temperature, and provides pressure relief and a softer mattress to sleep on. 
Featherbed vs. Mattress Topper
The main difference between featherbed and mattress toppers is that the former is made using goose feathers, whereas the latter is made using memory foam or other alternatives. 
Featherbeds are usually placed on top of a fitted sheet, so you directly lay on top of it, whereas a mattress topper is placed between the mattress and the fitted sheet. The latter is a good choice for all those people who want to replace their mattress but don't want to spend so much money. They are a good option for all those suffering from back pain and body aches. Meanwhile, the former is more like a luxury item; it can help make your firm mattress softer, and it is comparatively less expensive.
Types of Mattress Toppers
There is a wide range of materials used for mattress toppers. There are options made from wool, latex, and featherbed, but they are typically not as comfortable. Models made from cotton, polyester-blend, or memory foam tend to be the most comfortable and supportive.
Cotton and polyester-blend toppers are breathable and easy to wash. They tend to be the most affordable, but generally wear out faster than memory foam models.
Memory foam provides relief for pressure points and forms to your body while you sleep. It is very soft and cushioned while still providing substantial support. Look for models that have some kind of cooling mechanisms, like gels, that help keep it at an even temperature as some memory foam products can become quite warm during the night.
How to Choose a Mattress Topper
A few things to bear in mind when you want an RV mattress topper:
Size
The first and most basic aspect to consider is the size. RV beds are often shorter than standard beds. Luckily, there are many companies that design mattress toppers specifically for RV beds with sizes like Short Queen and RV King.
Exterior Material & Filling
If you want something that is easier to clean, a cotton or polyester-blend is probably the way to go. Memory foam is more difficult to clean, but it provides form-fitting support and is especially helpful for those with painful pressure points.
If you invest in a model that is stuffed, it is also best to avoid traditional down filling, as it can have pokey feathers and is a common allergen. Hypoallergenic alternatives such as Revoloft fiberfill and polyester fiberfill are much better options.
Support
It is important to understand your own sleeping preferences so you can find a model that supports your needs. For example, if you have painful pressure points that keep you up, memory foam can help relieve that pressure. Some people like a firmer surface while others like to have a very cushioned topper they can sink into while they sleep.
How to Clean a Memory Foam Mattress Topper
Putting memory foam in a machine will destroy it, so it is necessary to always clean it by hand. For the best results, vacuum both sides every one to two weeks.
To start this process, take the mattress topper from the bed and move it to a ventilated room. Place it on a tarp or some other kind of floor covering, then check it for moisture, stains, and smells.
Start by vacuuming it to clean the surface. If you have a water-based vacuum, that is the best kind to use.
If you didn't notice any stains or bad smells, mix some gentle hand-washing detergent with warm water and put it into a spray bottle. Be careful not to use too much and soak the foam. Just cover it with a light mist and that should be enough to clean it.
To clean a stain, scrub the stain with a mix of water and baking soda until it disappears or fades. Leave it to soak for half an hour, then use a damp cloth to remove the water and baking soda solution. If there is still water, blot it with a dry cloth. For harsher stains caused by things like blood or pet accidents, you will need to use a stronger enzyme cleaner. Hydrogen peroxide will damage memory foam and should never be used to clean it.
To remove a bad odor, repeat the vacuuming and spray-cleaning steps a few more times and leave the topper out in the sun to dry. If that doesn't work, try sprinkling a light layer of baking soda across the top. Let it air out overnight (or for a minimum of eight hours), then vacuum it again to remove the baking soda.
Conclusion
Investing in an RV mattress topper is the quickest and easiest way to vastly improve your sleep while you travel. A quality model will provide the extra support and comfort you need for a more restful sleep.
And while the best material is a subjective matter, memory foam or latex are the most popular. We recommend all of the above, and are sure they'll improve your sleep.
People Also Ask
Still have questions? Scroll down to read the answers to our frequently asked questions on this subject.
How to Keep an RV Mattress Topper From Sliding
In order to prevent your mattress topper from sliding off from the mattress, you can do a couple of things. You can make use of bed straps or place a non-skid mat between your mattress and the topper. You can use velcros as well; simply attach the fasteners to your topper and then connect them to the parallel side of your mattress. 
Carpet tapes are another great option. Apart from that, you can use sheet suspenders, safety pins, duct tapes, or simply place a tightly fitted sheet over the mattress and the topper to prevent the sliding. 
How to Store an RV Mattress Topper
Usually, you are required to follow the basic care when storing these toppers; however, if you want to be thorough and make sure that you store it properly, then it is recommended that you refer to the user manual. The storage method is never the same for different brands and models. Therefore, the instructions will guide you properly on maintaining and storing your topper so that it stays in top shape and lasts you a long time. 
Which Side Goes up on a Memory Foam Mattress Topper?
Most memory foam mattress toppers look the same on both sides, so you can use either side on the top. However, if the design varies, then you need to check which side is meant to be placed on top. Some toppers feature a memory foam layer on top, but if you're unsure which side is meant to be up, press your hand into your topper and see which side conforms to your hand's shape the most. That side will go on the top. 
How Often Do You Need to Replace a Memory Foam RV Mattress Topper?
The lifespan of a mattress topper depends on several factors, such as how you care for it, how you store it, what material it is made from, the brand and cost, etc. Now, if you look after your mattress topper and it features durable construction, then chances are that it might last you well over a decade. 
What is the Difference Between a Mattress Topper and Protector?
A mattress topper is basically a layer of cushioning that is placed on top of the mattress to provide additional support and comfort. It measures between one and four inches in thickness and isn't meant to protect against stains and contaminants. You can get one for $150-$300.
Meanwhile, mattress protectors are quilted pads that help in protecting the mattress from dust mites, allergens, etc. These protectors measure about one inch in thickness and fit the mattress just like a fitted bedsheet. They fall in the price range of $50-$100.
A mattress protector is what you need for allergies control if you're looking for something to protect your mattress from water and provide comfort. On the other hand, a memory topper is what you need if you're looking for a way to alleviate back, joint, and hip pain, especially if your mattress is a bit hard.
What Size Mattress Topper Do I Need For My RV Bed?
You need to opt for a mattress topper that perfectly fits your mattress and remains in place even when you're asleep. Choosing the correct size is very easy. First, measure your mattress or read the manual and find out the size. The different sizes available consist of one for a short queen mattress, a king mattress, an RV queen mattress, etc. 
Once you know the size, you can opt for the correct one; however, in case you are unable to find one within the required size, you can always opt for a trimmable option instead. These toppers can be cut to fit different-shaped RV mattresses.
Will a Mattress Topper Help a Sagging Mattress?
If your mattress is beginning to sag, it is in your best interest to invest in an entirely new mattress than to try and fix it with a topper. It will only be able to mask the issue temporarily. Toppers are great if you want a smoother surface over a bumpy or hard mattress, but for bigger issues it is best to buy a new mattress.
What is the Difference Between a Mattress Topper and a Mattress Pad?
Mattress toppers and pads are similar but are designed for different purposes. A mattress topper is a removable supplement that is put on top of a mattress to enhance its comfort and/or support. They are typically more expensive than pads. A mattress pad is a thin padding that attaches to the mattress like a sheet to either protect or improve it.
How Thick of a Mattress Topper Do I Need?
The ideal thickness will depend on your own sleeping preferences and needs. The standard model is about 1.5 – 2 inches thick, which will work for most people. It is the perfect balance between being too thin to offer much comfort and being too thick to provide adequate support.
It will also vary by material. For products made from stiffer material, the thickness will not make as big of a difference. For softer materials, such as memory foam, the thickness of the product will have a significant impact on the amount of support it provides.
Do You Put Mattress Topper Under a Mattress Pad?
In most cases, using both is redundant and unnecessary. However, if you have a topper that isn't water resistant or you are concerned about protecting the original mattress underneath, putting a pad under the topper can be an easy way to add some extra protection.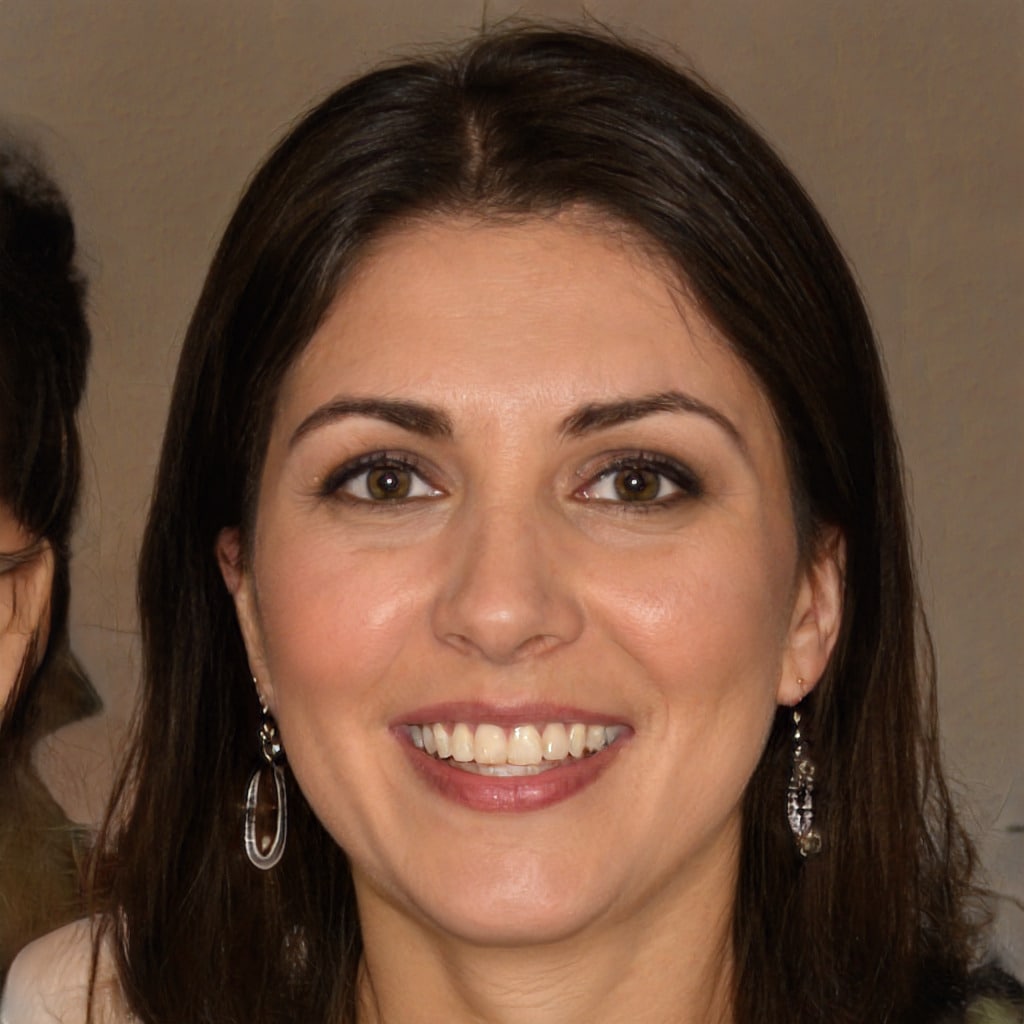 Hello, fellow wanderers! I'm Alyssia. Since 2008, my husband and I have called an RV our home, journeying through life one mile at a time. Our nomadic lifestyle has led us to over 70 countries, each with their unique tales that have shaped our own.
I share our stories and insights right here, hoping to inspire and guide you in your own adventures. Expect tips on RV living, our favorite camping spots, breathtaking hiking trails, and the joys and challenges of an ever-changing view from our window. Alongside, you'll also find practical advice on outdoorsy stuff, designed to equip you for any journey. Join us as we continue to explore the vast, beautiful world on wheels!