An RV outdoor shower enclosure kit is more desired than one might think. Even those those with the luxury of having an indoor shower realise the benefits showering outside and are starting to buy or even build their own.
Indoor showers might seem luxurious, and they are nice, but they can create problems down the line. There's no problem with moisture if using an outdoor shower kit. Whereas a trailer with an indoor shower, will create damp and mold if not looked after.
Some people prefer the feeling of the great outdoors when showering, and with more space than an interior bathroom an outdoor shower enclosure will give you all the luxuries and privacy that you will get indoors.
It's not only us that an outdoor shower kit comes in handy, either. If you're a pet owner that regularly needs a good clean, you'll know how messy indoors can get. With an outdoor shower you don't have to worry as much with the mess.
Whatever your reason for wanting an outdoor shower enclosure kit, it will definitely be a good purchase. And if you're not sure what to look for, we have reviewed the best RV outdoor shower enclosures for you.
After the review, we offer a buyer's guide in which we go into further detail on outdoor shower kits, and we also discuss the pros and cons of owning one. And if you have any unanswered questions remaining, there's an FAQ section.
If you prefer, you can jump straight to the RV Outdoor Shower Enclosure Buyer's Guide by clicking the link...
Review of the Best RV Outdoor Shower Enclosures
The idea of taking a shower away from home seems unpleasant. However, you can make the experience of showering outdoors a little better by opting for a good quality outdoor shower enclosure kit. Here are some top picks we recommend:
Best Overall RV Outdoor Shower Enclosure:
 Green Elephant Pop Up Utilitent
While this pop-up tent was built with several activities in mind, it's the best option if you're in search of the best RV outdoor shower enclosure. And given its height, it works equally well for children and adults.
Made using high-quality, water-repelling polyester, the Green Elephant Pop Up Tent is sure to last. Its durability is further ensured by stitches that stay put, rugged, reliable material, a strong build which doesn't lose its shape, and a heavy-duty zipper that is equally sturdy. All these features combine together to offer excellent dependability, making it one of the best outdoor shower kits.
Given its size, the tent allows comfortable movement and free standing within. The mosquito netting on the shower opening at the top offers maximum lighting and air circulation, while at the same time, maintaining your privacy pretty well. The tent also comes with several accessories like pouches and hangers, which add to the user's convenience.
Bottom Line
The Green Elephant tent is a brilliant unit in more than way. It boasts several good selling points which make it ideal for a wider audience. While setting it up is slightly time-consuming, it's not difficult, making it the best RV shower enclosure overall.
WolfWise Pop Up Shower Tent
Another product that promises good value for the money is the WolfWise Pop-Up Shower Tent. Not only is it durable, but it comes with several quality features that earn it a place on this list.
Let's discuss the construction first. This shower tent is made of superior polyester and flexible steel, making it highly durable. It's waterproof as well, so even if it starts raining while you're in the shower, the rainwater will not leak inside. In addition, the structure of the outdoor shower kit is made using tough steel wire, making it sturdy and solid.
Another thing we really like about this outdoor shower enclosure kit is its convenience. Firstly, it has a large zipper door which is super easy to open, given the smoothness of the zipper. The door also features velcro in case you want to keep it rolled up. This WolfWise tent also works to ensure good air circulation, for this reason it has a mesh-type roof and a zippered window.
The enclosure also promises fast setup and teardown since it comes with pre-assembled frames. The bottom comes with an open design, which makes it not only easy to clean but also stable in windy conditions. Lastly, the outdoor shower enclosure kit comes with additional features like a pouch for storing small items and a clothesline for drying your clothes.
Bottom Line
Given its low weight, this shower enclosure is highly convenient. Plenty of light can get in, there's plenty of space, and it's easy to assemble - everything we like in a good outdoor shower kit.
Leader Accessories Pop Up Shower Tent
If you're someone who loves your space inside the shower and think that a shower tent might be too restrictive, then this Leader Accessories tent is the perfect pick. The size of this pop up shower tent is big enough to leave you in awe and allows you to enjoy the space you need.
Despite its big size, you won't have any issues in taking it along with you, as it's designed to be folded down easily and placed in a bag. The bag also has handles, which makes it easy for you to take the enclosure wherever you need.
There's a large zippered door for ease of access, and once you're inside, you'll have complete privacy. The frame is also made of dependable steel, so it will last a long time if looked after.
Bottom Line
Perhaps the best thing about this pop up shower tent is its spacious interior. It's taller than many tents, so it can easily cater to the whole family. The only downside is that it's not ideal to use in sandy areas, but that problem can easily be solved by putting down a mat.
Lightspeed Outdoors Privacy Tent
The Lightspeed Privacy Tent can be converted into three rooms - restroom, changing room, and a shower room with all three sufficiently spacious.
It's made out of polyester and is coated with 800 PU, which makes it rain-resistant. Meanwhile, the floor is also made of polyester. To hold the tent into place, it features fiberglass upper poles and lower telescoping poles made of steel.
The tent's shower room comes with a solar-powered shower shelf. It also comes with a mesh floor you can unfold to drain water while using it for showering, or fold it so that it can fit in a portable potty while using the tent as a restroom. In addition, there are mesh windows with zipper closures on the ceiling that allow extra lighting and good ventilation.
Like all other tents on this list, this one also comes with several features for convenience. There's a compression hub that makes it quick and easy to set up and take down the tent. It also comes with additional items like mesh-type interior storage pockets, a long clothesline, and an extra-large storage bag.
Bottom Line
This RV shower outdoor enclosure is highly versatile since it can be used for three different purposes. What's more, the solar-showered shelf, interior storage pockets, and the clothesline make it a complete package, especially great for longer trips.
KingCamp Outdoor Portable Room
What earns this portable room a place on our list is its excellent engineering. The outside of the tent has one pocket as well as an inner rope and both have different purposes. You can use the rope for hanging your clothes or towel, while the pocket can be used for keeping your items dry.
The interior has four compartments suitable for storing small objects. Another key feature of the outdoor shower kit is the high level of ventilation it offers. This is possible because of the two double-layered windows that can be switched from mesh to an opaque material, thus allowing air to come in while keeping bugs out.
It comes with poles made of fiberglass, which allow it to stand in a sturdy manner, while the complementary pegs and ropes are designed to boost the the outdoor shower kit's strength. Finally, on the bottom, there's a mesh flooring which deals well with water draining. The center of the floor is also made of durable polyester, which helps keep your feet clean.
Bottom Line
The King Camp outdoor portable room is one of the most well-built and durable RV outdoor shower enclosure kits you can find. It's a multi-purpose tent that is well-ventilated and comes with several additional accessories, making it an ideal accessory for trips.
Ozark Trail 2-Room Outdoor Shower Kit
The Ozark Trail-2 Room Outdoor Shower Kit is truly one of the best, given that it works to make the outdoors extremely convenient. It can be used either as a shower room or a changing room. What makes it stand out among the other units on this list is that it is accompanied by a solar shower. The shower obviously receives power from the sun and has a hot water capacity of five gallons.
The outdoor shower enclosure kit comes with an attached frame that facilitates the ease of setup. It's made using strong and durable polyester and steel, which means it should last a long time. Its walls are coated with silver aluminum which offers full privacy, while the mesh-type panels ensure proper ventilation. There are two windows to allow for the entry of natural light and ventilation in and out of the RV outdoor shower enclosure.
The shower room also features a mesh drain which makes the draining of water quick and easy. Additional features include a detachable rain fly, a toiletry holder, and a towel rack.
Bottom Line
There are two things that make this shower enclosure stand out. The first being the  separate changing room and shower room. The second is the solar-powered hot water shower, which isn't standard in most other units in the market. 
Campla RV Outdoor Shower Enclosure
The Campla RV Outdoor Shower Enclosure is a truly portable pop-up shower and changing room. It comes in a compact cover and when you take that out, it automatically converts into a ready-made tent. It's so easy to put up and down and it's nice and compact, making it an ideal accessory for your RV.
The tent is made using water-repellent taffeta nylon polyester, which makes it suitable to use the tent even when it is raining. Meanwhile, the durable and flexible steel structure makes sure the tent stays in place. The fabric, on the other hand, is not only high-quality but is also coated to help block out harmful UV rays.
The ventilation on this unit is pretty impressive. The addition of the zipped windows and a mesh roof vent enhance the inner air circulation. As well as this, the double-way zippers make it convenient and easy to unzip and zip the door.
Apart from using it for showering, this outdoor shower kit can also be used as a space for the restroom, toilet, and dressing. It comes with a storage bag inside which can hold your devices or other important items. In addition, the tent's bottom part is removable, making it easy to clean.
Bottom Line
This RV outdoor shower enclosure is a convenient and portable item that can be folded up effortlessly, making it a space-saving unit. It has multiple uses and with easy build/take down features, it is ideal for life on the road.
Advanced Elements Private Outdoor Shower Enclosure Kit
If you want to get the best unit a small sum of money can buy, then your best bet is the Advanced Elements Private Outdoor Shower Enclosure Kit.
This outdoor shower kit promises the ultimate in privacy for showering outdoors. Apart from using it for your RV, it's also a great option for hiking, fishing, and camping as it's nice and light. The walls are made of PVC for privacy and there are air chambers at the top and bottom for stability.
The enclosure also offers side-entry access and a see-through porthole that also serves to provide additional ventilation. The enclosure also comes with tie-down stakes that make sure it remains close to the ground.
Bottom Line
This RV outdoor shower enclosure offers everything you'd expect from one. It's compact, lightweight, and easy to set up and take around with you. As well as this, it's well ventilated and so light, you can take it hiking.
Buyer's Guide
Now it's time for our buyer's guide. here you'll learn exactly what one is and how to choose the right one for you and your RV set up. We offer our opinion on the pros and cons of owning one, and also an FAQ section, so by the end of the article, there should be no stones left unturned...
What is an Outdoor Shower Enclosure Kit and What's It Used for?
If you just got started on your RV adventure, the idea of showering in it will definitely make you apprehensive. At home our shower has plenty of space with proper flooring and four walls, and complete privacy. However, the setup within an RV is something entirely different, especially with an outdoor shower kit. For starters, an RV shower is smaller, and instead of walls, there's a shower enclosure for privacy.
How to Choose an RV Outdoor Shower Enclosure
After a day in the outdoors, we all want to get rid of the dirt and grime stuck to our bodies and enjoy a blissful shower.
However, it's nearly impossible to enjoy the water cascading down your back if your privacy isn't fully respected. For this reason, you must ensure you take care of the following aspects when choosing an RV outdoor shower enclosure.
Size
Before you settle on one, think about the people that are going to be using the the outdoor shower kit. You must be sure that the enclosure you're wanting is big enough that all corners of the shower are fully covered while you're using the toilet or taking a shower.
Weight
An RV outdoor shower enclosure is lighter than a tent, so it's imperative you check the enclosure's quality thoroughly. Plus, the enclosure will be one of many things you'll be taking along for your trip, so it shouldn't weigh much at all. And since most outdoor shower kits are below 5 lbs, you must ensure they're both strong and rigid.
Material and Construction
The materials used for constructing an RV outdoor shower enclosure help to determine their portability and durability, so choose the material carefully.
The same goes for the enclosure's closure type. If it has a zipper closure, then that's often the weakest part so you must ensure that the zipper is of the highest quality. The material should also be such that it doesn't allow you to be seen at all from the outside, of course. 
Poles and Stakes
Like a tent, an outdoor shower kit generally relies on poles to hold it up. For this reason, they must be made out of materials that don't bend easily. Similarly, the stakes that keep the enclosure rooted to the ground must also be sturdy, so not to blow over if the wind picks up.
Pros and Cons of RV Outdoor Shower Enclosure Kits
Pros
Despite all the hard work involved in setting up and taking down the enclosure, there are several benefits.
They generally fold up into small sizes and can be easily transported.
Saves you getting your RV bathroom wet and from possible mold.
Low maintenance and cleaning isn't a hassle either.
Great for cleaning pets, so you won't make a mess in your RV.
Cons
Not as private as an indoor shower.
Tend to smell if you don't look after them.
When it rains, the canvas walls get wet, making the unit feel uncomfortable and damp.
It gets cold outside!
RV Outdoor Shower Enclosure FAQs
Are outdoor shower kits waterproof?
Not much is truly waterproof, but a good quality outdoor shower enclosure kit will be made of material that's water resistant, and will keep you dry from any rainfall. Of course, it's not ideal in torrential rain, but apart from duck life, what is?
How do I protect my outdoor shower kit in the winter?
You probably have it tucked away in the winter, but if you do use your outdoor shower kit, it's a good idea to turn the shower faucet handles to the "on" position. Let the water run so you drain the pipes, and then leave the faucet on so no moisture can accumulate in the pipes. 
Where does the water go in an RV outdoor shower enclosure?
Outdoor showers simply drain into the ground. You can get a drywell shower tray that collects the water, but for most people, letting the water soak into the ground is fine.
RV Outdoor Shower Enclosure - Keep Clean in Nature
When it comes to RV outdoor shower enclosures, there are several options. While some models are only basic with just a door, three walls, and roof, others are more complex and are accompanied by features like solar-powered shower bags, interior pockets, and clotheslines.
With the innovations taking place in these outdoor shower kits, individuals can enjoy comparatively more privacy if they purchase one of the best models. An outdoor shower enclosure kit will never be as secure or private as an indoor shower, but these are often a necessity when traveling.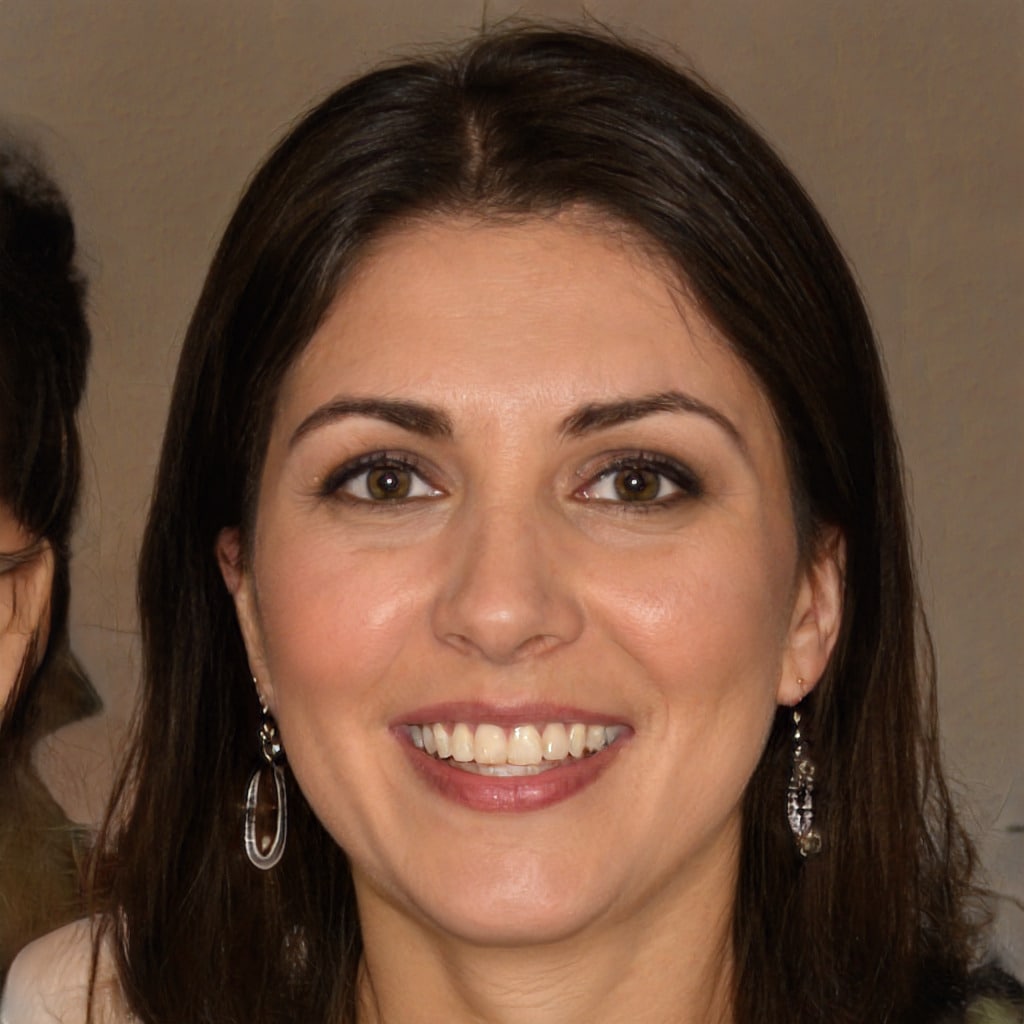 Hello, fellow wanderers! I'm Alyssia. Since 2008, my husband and I have called an RV our home, journeying through life one mile at a time. Our nomadic lifestyle has led us to over 70 countries, each with their unique tales that have shaped our own.
I share our stories and insights right here, hoping to inspire and guide you in your own adventures. Expect tips on RV living, our favorite camping spots, breathtaking hiking trails, and the joys and challenges of an ever-changing view from our window. Alongside, you'll also find practical advice on outdoorsy stuff, designed to equip you for any journey. Join us as we continue to explore the vast, beautiful world on wheels!