The Best RV Batteries
Looking for an RV battery? Running out of power is the last thing you need when you're away on a road trip. Just imagine not being able to watch the TV, use the AC, or even worse not able to get a shower after a day's hiking.
Every RV will need a battery to operate on, so you'll want one with a particular set of qualities and features so that your trips away run as smoothly as possible.
Sure, if you're staying at an RV park, you can hook up there, but if you're staying somewhere without electricity supply, a good quality, reliable RV battery is a necessity.
In this review, we bring you what we believe to be the best RV batteries on the market. We offer a variety of batteries for RV living such as flooded, AGm batteries and also 12V and 6V batteries.
After the reviews, we've included a buying guide for things to look for when shopping around for one. We highlight their features, pros, cons and compare the different types and sizes of RV batteries. We've included 2 guides with videos on How to Maintain an RV Battery, and How to Install a Battery in an RV. There's an FAQ section to round things up, so by the end, all your queries shouldd have been answered.
If you prefer, you can skip straight to the RV Batteries Buyer's Guide by clicking the link...
Review of the Best RV Batteries
This section is one of the most important parts of the article as this is where we will discuss what the market currently has on offer with the various products, their features, pros and cons.
Best RV Battery Overall:
Vmaxtanks Vmaxslr125 AGM Deep Cycle Battery
This AGM battery requires very little maintenance which is a key reason why this battery was voted best overall. The life span of this product is great, with up to 10 years of life built into this product, you'll get more than your value for money.

This RV battery was specially designed to resist any severe vibrations or shocks, one of the greatest features of using an AGM is the fact that it absorbs any electrolytes which ensures the battery is non-hazardous and won't spill. The durable tank allows protection for the tight plates. The high-quality grids also ensure that the battery is performing to a high standard.

Bottom Line

This product is famous for its convenience as it doesn't require much maintenance to continuously produce great results, it's also got a lifespan of up to 10 years which is even better.

A protection that should be common amongst RV batteries is shock protection which is included in this battery will ensure that it's completely safe from hazards or spillages. The only complaint that we could come up with is that this battery does need recharged more frequently than its competitors.
Best RV Marine Battery:
Renogy Deep Cycle AGM Battery 12 Volt 100Ah
Currently the best RV marine battery on the market would have to be the Renogy 12 Volt 100Ah deep cycle AGM battery. This product will be able to provide you with several features or benefits that you'll never want to live without after this, this product won't just power your RV but any appliance that you need to keep your RV running like extra lighting and larger appliances that require extra power.

This product, like all AGM devices is maintenance-free, spill proof and non-hazardous. You'll also benefit from a few extra features like the prevention of overcharging your battery or bringing back a long dead battery from storage. These batteries were also designed specifically for solar energy storage, so if you have a solar device and want to charge up your battery for emergencies, feel free.

Bottom Line

This battery requires almost zero maintenance which is always a benefit for whoever is using it. The non-hazardous and spill-proof battery will provide you with energy for a number of appliances throughout your RV, use it as a main battery or even your backup. This battery was also specially designed for solar powered battery storage, so you could even use solar power to recharge this battery anywhere you want.

There are also plenty of protections against the elements such as fighting back against corrosion which can become a serious problem. The only downside to this product would be the fact that it weighs roughly 60 lbs which is significantly heavier than the other batteries on the list.
Universal 12v 100AH Deep Cycle AGM Battery
Currently the best 12 Volt battery option on the market. This deep cycle AGM battery is a reliable battery for your RV. You'll be able to mount the battery which means that it offers flexibility. You'll be amazed at the wide range of products and appliances that you can power with this battery.

The anti-vibration and shock technology stops any damage from happening during transport as roads can really rattle your RV around. Another feature is that the overall effectiveness of the device can be manually controlled via a valve, meaning you can have full control if you please. Because it's an AGM battery, you'll know that this product is really low maintenance and doesn't spill or leak due to the reinforced structure.

Bottom Line

This product is up there with the best 12V batteries that you can buy, in our eyes. You'll have full benefit of the anti-vibration technology that will limit any damage caused by those bumpy roads.

The best benefit of an AGM battery is that you don't need to regularly conduct maintenance on it for it to keep working like a charm, you'll also never suffer from any leaks or spillages of any hazardous or corrosive chemicals. The only downside to this product is that it's really heavy at around 60 lbs which is double what these batteries are usually.
Best RV House Battery:
WindyNation 100 amp-Hour 100AH 12V
This deep cycle battery will offer you some great power alternatives or even act as a backup battery for when your current battery somehow dies. The main attraction of this product is that it's been designed to work with solar energy and store that energy for when you might need it. The solar charging ability is interesting, what's just as good is knowing that the unit is fully sealed and won't be leaking or spilling any hazardous material anywhere.

As mentioned before, AGM batteries don't need as much maintenance, this is the most attractive trait of this particular battery as well as it being protected by an ABS plastic housing which will protect it from any vibrations or fall damage; within reason. The high-quality plates will be able to offer some deep and repetitive discharges and has been specially designed to provide a successful deep-cycle performance.

Bottom Line

This battery for RV living has the ability to store solar energy and keep it in reserves until you really need it, a smart idea and this would be great for any emergency situations. The fully sealed unit is what stops any corrosive chemicals spilling out or damaged the rest of the battery.

The durable, ABS plastic is what stops any significant damage from being caused to the battery. However, if dropped from high enough or continuously, you'll soon realise that even the ABS plastic can't save the battery all the time.
Battle Born 100 Ah LiFePO4 12 Volt Deep Cycle Battery
This product is a 12V lead-acid battery with a continuous output of 100 amps and a surge of 200 amps for around 30 seconds. This battery can power your RV with no problem whatsoever. You'll have the benefit of this battery lasting between 3000-5000 cycles which is a long time.
If anything does happen where it somehow breaks and you need a replacement, your warranty lasts for up to eight years which speaks volumes for the confidence felt for this product by the manufacturers.
This RV battery is also quite lightweight at only 29 lbs which is far less than what other competitors currently offer, meaning less of a load for your RV to carry. The easy setup also helps with the entire process as well as the protection that are on offer, your battery will have the ability to protect itself against all of the outside elements and even things like overcharging or a deep discharge which can be common problems after those long winters in storage.

Bottom Line

This product is the perfect battery for carrying around as a backup or even for small RVs due to the lightweight and compact design that allows for it to be stored anywhere. The battery also has plenty of protections on offer such as weather resistance and battery overcharge protections, these are all common problems that aren't a risk anymore because of these features.

The long lasting life is another bonus as you'll not need to fork out your cash regularly for another battery for your RV, this is also backed up by their own eight year warranty which proves on confident they are in their own products. The only downside to this battery is that it can be quite expensive.
ExpertPower 12v 33ah Rechargeable Deep Cycle Battery
This RV battery has an easy one time installation that you'll greatly benefit from, no more of those long complicated installations. It uses AGM technology and can offer a 12 Volt, 33 Watt battery power with a 10 hour deep cycle.

This product is also free from any maintenance as it's a lead-acid battery. The product is also quite lightweight for a battery which makes this product more portable and easy to move around when needed. It has protections against the elements and times that it might overcharge.

Bottom Line

This product was voted the best for the money for the reason that it doesn't offer the same as what the other batteries might be able to offer. However, it does the job to an extent. You'll greatly benefit from the lightweight and compact design, being able to carry this battery around is great. It also can offer plenty of protections against the elements.

However, there are a few problems such as the battery not lasting that long before recharge, the overall expectancy is also poor. The whole point of a battery is to provide power, this battery just doesn't offer the best service when it comes to that either.
Best RV Deep Cycle Battery:
 Optima Batteries D34M Deep Cycle Marine Battery
The best RV deep cycle battery award has to go to the Optima D34M, this battery lives a double life as both a deep cycle battery and even a starting battery; something that no other battery has been able to offer up until now. The lightweight design will allow you to carry it around from appliance to appliance, providing power wherever it's needed.

The performance of this product should never come into question as the powerful SpiralCell design will constantly provide clean and safe electricity. The reserve capacity allows for a longer shelf life of power, meaning that you'll have access to power far longer than what other batteries can offer. Like most other batteries, you'll also have beneficial features such as the shock absorber that will limit any damage caused by constant driving.

Bottom Line

This RV battery really is living a double life by offering both a deep cycle and starting battery which hasn't be featured on this list up until now, this is always a benefit, the more the better. The product is also easy to carry around thanks to the lightweight and compact design.

Not only that, the SpiralCell design will provide you with some of the cleanest and safe electricity while also creating electricity reserves that have a great shelf-life, you never know when you might need them.

The only problem with this deep cycle battery is that although it has effective vibration protection, the battery can be seriously damaged if dropped or hits a surface hard, so caution must be taken.
Best Lithium Ion RV Battery:
 Renogy Lithium-Ion Phosphate Battery 12-Volt 100Ah
This is the only lithium Ion battery that has featured on this list, the product was designed with safety as the main priority as the housing is fully sealed with a stable waterproof casing which stops the battery from leaking or corroding away. The lifespan of this battery sits at around 2000 cycles which is double that of a standard acid battery.

The RV battery management system is something new that works to balance the cells in order to optimize the batteries performance. By optimizing the battery, you're also protecting against over-charging, over-discharging, over-current, short-circuiting and overheating. The self-discharge is below 3% every month which maximizes the longevity of the battery.

Bottom Line

This product is one of the best currently on the list and without a doubt the best Lithium Ion battery for your RV. The waterproof casing and durable ABS housing unit is what will keep your battery safe, it's a huge benefit to have as many protections as possible, the sealed housing unit will ensure that no hazardous materials or corrosive liquids will escape the battery.
What's impressive is the attempt at maximizing the lifespan past the known 2000 cycle, by using a battery management system the whole battery can be regulated and will last far longer than first calculated, the same goes for the 3% monthly discharge rate. The only downside is that the battery needs to be regularly cared for as it will most likely be damaged from continuous falling or violent vibrations.
Best AGM Battery for RV:
Lifeline Marine AGM Battery - GPL-4CT
This battery was designed for marine use. However, it can be voted as the best AGM battery for an RV because of the effectiveness that it maintains throughout its lifespan. These batteries will last you for up to eight years and if you take care of it might it might live to ten years old.

There are no hazardous leaks that causes corrosion so this product is completely safe even after years of use. You'll also have an impressive discharge rate of 50% at nearly 1000 cycles. This product is reliable and can even be used for solar applications like the previous battery.

Bottom Line

This battery is one of the best currently on the market and without a doubt is the best AGM battery for your RV. You'll benefit from the amazing discharge rate of 50% and lifespan of up to ten years which is far more than what other batteries are offering.

The protections of this battery are even better as you'll not experience and leaks or hazardous material spilling out and corroding the battery. Another use would be for storing solar power as this is what it's been made for. The only downside to this device is that it's really heavy and bulky which makes it hard to move around.
Best RV Battery for Boondocking:
VMAXTANKS 225Ah AGM Battery
What Recent Buyers Report
The majority of buyers were extremely satisfied with their purchase and said that the battery worked flawlessly. They stated that its performance was consistent even in low-temperature conditions, and loved the fact that it was maintenance-free. While most users reported that the unit could easily handle the demands of the RV, some complained that it didn't hold a charge. 
Why it Stands Out to Us
This battery is designed to provide an uninterrupted and strong flow of power to your RV and offers several different options to users on how to charge and use it. Boasting up to 225Ah and six-volts, it's capable of supplying continuous power for almost 20 hours. It can also function under extreme conditions and has an operating temperature range, which starts from -4oF and goes as high as 140oF.
Bottom Line
With a maintenance-free AGM design, strong amperage, and numerous recharging options, this unit ensures that you don't have to worry about ever running out of power. However, this RV battery would be better if it featured other terminal options as well.
Best Interstate RV Battery:
Interstate Batteries DCM0035
What Recent Buyers Report
Most people liked this RV battery, with one user stating that it worked great. They found that it held a charge well, lasted a long time, and wasn't as heavy as larger deep cycle batteries. Customers also said that it was easier to carry and could fit into tight compartments. However, some buyers reported receiving defected products, while some complained that the battery failed after a few months.  
Why it Stands Out to Us 
This battery stands out to us for several different reasons. Firstly, its lightweight than other conventional deep cycle batteries and can easily fit in tight places. Secondly, its durable, efficient, and one of the most reliable units available today. Lastly, it boasts a maintenance-free operation and can hold a charge for a long time, so you don't need to worry about its maintenance.
Bottom Line
If you're looking for a budget-friendly model with exceptional performance, then the Interstate Batteries DCM0035 is the one for you. It can do almost everything that batteries with larger power capacities can do. However, the company's quality control could be improved. 
Buyers Guide
Here we look at batteries for RV living in more general. We consider the different sizes and types of batteries. We also explain important things you need to consider before you spend your hard earned dollars.
We've included 2 step-by-step guides and videos on How to Maintain an RV Battery, and How to Install a Battery in an RV. There's an FAQ section to round things up, so by the end you should be an conquering RV battery pro!
Aspects to Consider Before Buying an RV Battery
Of course there are a few things you need to know before going ahead and buying your next battery. The following section will discuss the various considerations that need to be thought of before buying an RV battery.
Type of Battery
RV batteries can come in several types, they'll all be able to offer unique qualities that will benefit you during different situations. Certain types will require more maintenance than others, which can be affected by how busy you are or if you can be bothered with the hassle, we'll discuss more in detail about particular types of RV batteries later.
Size
The bigger the RV battery the more power it can offer you. Depending on what you are going to be using your battery for, you'll benefit from knowing this simple trick that seems more like common sense. Some appliances will require certain amounts of power to operate smoothly and you'll need to understand more about what the appliances need and how much the battery can offer.
Power Outage
Similar to what we previously mentioned, depending on what you're looking to use your battery for, you'll need to know what sort of power outage the battery can offer. If you don't have enough space for a large battery, you could always combine two smaller ones that are more compact and create the power needed this way.
Life Expectancy and Recharge Time
Another important consideration is how long your battery is expected to survive when running your appliances. You don't want a battery that dies shortly after using a few appliances over a period of time.
As well as that, you should always consider how long before the battery can be recharged. You don't want to be without power for hours on end, you might even benefit from two batteries for this exact situation.
Types of RV Batteries
Like we mentioned there are a few different types of RV battery to choose from, so we've provided you with a description of three of the main types of RV battery in the following section.
Flooded RV Battery
This is widely used RV battery and you'll find these in abundance in any RV campsite you go to. They operate using water and should be topped up regularly, they also hold their charge quite efficiently. However, they're not the best design wise and break easily.
AGM Battery
This variation is a more modern option of lead-acid battery, you'll find that these are becoming more common as the years go on. The AGM battery is mainly popular due to the lack of maintenance needed for them to operate continuously without a hitch. They're also spill proof and shock resistant.
GEL Cell Battery
This variation use sand or silica instead of sulphuric acid as their electrolyte. They won't be able to provide a powerful charge. However, they're often seen as a more internally sound structural alternative to that of the flooded battery.
What Size Battery Do I Need For My RV?
The ideal RV battery size is one that best suits your needs. 12-volt batteries offer more power and are a bit heavy, while six-volt models are lighter and fit into the RV easily. If you want more power but don't have space, you can use two six-volts instead of a full 12-volt battery. 
In order to determine the best battery size for your vehicle, you'll need to first determine your energy requirements. Make sure you calculate your daily power requirements as well and then select a battery that can provide that amount of power without draining fifty to sixty percent of its maximum capacity. 
When is it Time to Replace My RV Battery?
The average life of an RV battery depends on how often it's used and the amount of power it provides regularly. Typically, an RV battery lasts around four to five years, but it can have a shorter lifespan if you have several high-powered appliances in your RV. 
The battery's fluid levels are an excellent indicator of whether it should be replaced or not. If the fluid levels have dried up completely, then the battery needs to be replaced. Similarly, if any fluid is leaking from the battery or the battery casing is distorted or swollen, then the unit needs replacement. Lastly, if you find any corrosion or rust on the terminals, then you need to replace your battery. 
Comparison Overview
Most recreational vehicles available today operate using deep cycle batteries. Appliances like portable coffee machines, refrigerators, microwaves, televisions, water pumps, and air conditioners depend on this battery. It's important to understand its various types, so you can properly decide which one best suits your needs.
Lithium RV Battery vs. Lead Acid
You can only discharge lead-acid batteries down to a 50% level of charge before damaging them. On the other hand, lithium batteries can be discharged down to an 80% level of charge. As a result, lithium batteries have more usable amp hours compared to lead-acid batteries of the same amp-hour capacity. 
In regards to the number of cycles, lithium batteries last around ten times more than lead-acid ones. However, lithium RV batteries cost around $5000 to $15,000, making them almost three times as expensive than lead-acid units. 
RV vs. Marine Battery 
RV batteries are generally lead-acid batteries, which means they have numerous cells connected in a series, and each cell produces around 2.1 volts. Instead of making electricity, these batteries simply store it. 
Meanwhile, there are three types of marine batteries. The first type is a flooded battery that uses lead plates and sulfuric acid. Secondly, there are gel batteries that are incredibly sensitive to overcharging, and are, thus, not used by most boaters. The third type is AGM batteries, which feature glass mat separators. 
A marine battery generally lasts for around one to six years, while an industrial deep cycle battery has a lifespan of approximately 10 to 20 years.
6v vs. 12v Batteries for RV
Fully charged 6V batteries boast bigger capacities than 12V ones. They have bigger recharge and discharge capacities, which means that users can recharge and discharge them more often than 12V batteries. 6V batteries are also less susceptible to charge memory. 
With the right care and maintenance, 6V batteries can further last longer than 12V batteries. These batteries have an average lifespan of around four to eight years, making them more durable than 12V ones. Unfortunately, 6V batteries cost a lot more and can be a bit difficult to find in case of emergency replacements.
Car Battery vs. RV Battery
Both RV batteries and car batteries are lead-acid batteries, and are designed to power electrics, but they are different. 
Since an RV battery is a deep cycle battery, it produces a constant amount of current over an extended time, whereas a car battery produces a large amount of current in a short period. 
In simpler words, a car battery starts your engine and offers a quick surge of power, while an RV battery powers the electronic appliances in the RV when the engine is idle.
How to Maintain RV Batteries 
Getting a proper understanding of how batteries work and how they're maintained will help you achieve maximum longevity. Following are some tips and tricks on RV battery maintenance that you can follow:
Sulfation is the most common reason behind lead-acid battery failure. Over time, sulfate crystals slowly start forming on the battery's lead plate as it undergoes numerous discharge and charge cycles. Make sure you properly condition your battery immediately after its discharge cycle to minimize sulfation. 


It's also advisable to reduce the battery's depth-of-discharge as it helps increase its life. A unit that's discharged down to 50% regularly will last almost twice as long as one that's discharged to 20% every day. 


Overcharging and hot temperatures significantly reduce battery life. During periods of high temperatures and high battery usage, make sure you check the fluid levels in the cells more frequently. You can actually save your RV battery by keeping track of its electrolyte levels and increasing its water levels as required.


Only add water after the battery has been charged unless the plates have already been exposed before charging. In case of exposed plates, add just enough water to submerge the plates, and then charge the battery. 


Make sure you don't remove the vent caps when charging the battery as they help prevent water loss from gassing and bubbling. 


Frequently clean battery terminals to remove corrosion. You can use a commercial spray-on terminal cleaner or a mixture of water and baking soda to get rid of rust.
For a visual representation of how to maintain your RV batteries, make sure you watch the following video:
How to Install an RV Battery
The following section will go through step by step how you would go about installing an RV battery. If you need a more detailed description or just to see someone carrying out the process please take a look at this Youtube tutorial - watch
There isn't much too actually installing the battery to your RV circuit, you'll firstly want to locate the battery box and then take off the lid. If there's a battery already there, take it out and replace it with the old new one.
You'll want to take the red wire and connect this to the positive side of the battery and the white wire should be connected to the negative side of the battery. The positive should always be hooked up first otherwise you'll create an electrical spark if you do it the other way round. You'll then just need to put the battery box back over the actual battery unit and fasten it back up.
Like we mentioned, if you want a demonstration, please take a look at this Youtube video: 
People Also Ask
Plenty of people will have questions after reading this article, we've compiled all of the most commonly asked questions that we receive or see being asked and answered them to the best of knowledge.
How to Charge RV Batteries
When your RV is hooked up to an electrical outlet, it will automatically start charging the batteries and will power your electrical appliances as well. The RV sends power using the converter/inverter, which then transmits power to the batteries and the breaker panel. You can also keep your batteries powered up with solar panels.
How Long Do RV Batteries Last?
If an RV battery is properly maintained, it can last for more than six years. Ultimately, the life of your battery depends on how frequently you use it, the type of battery you own, and how well you take care of it. Deep-cycle batteries can last for around 400 to 500 charge cycles, while lithium-ion batteries can last for 5000 cycles.
How Long Will RV Battery Last Boondocking?
With normal use conditions that include phone chargers, lights, a water pump, and a propane refrigerator, a 12V RV battery can last around two to three days. You can increase this time by conserving water, conserving electricity, switching off lights that are not in use, and by adding extra batteries.
How to Connect 2 RV Batteries Together?
To join two RV batteries in parallel, you'll need two jumper wires - one to connect the negative terminals and one to connect the positive terminals of both units to each other. If you connect your load to only one battery, it will start draining both equally.
What Voltage Should an RV Battery Be?
RV batteries are usually lead-acid batteries, so they feature several cells that are connected in series. Every cell produces around 2.1 volts, which means that a 12V RV battery should produce a voltage of 12.6 volts.
What is an LE RV Battery?
A lithium extension RV battery helps enhance the performance and increase the capacity of lead-acid batteries. They're compatible with most existing and new 12V lead-acid batteries.
Why Does My RV Battery Keep Dying?
There can be several different reasons why your RV battery keeps dying. One reason can be the numerous electronic devices in your RV that drain the battery, even when you're not using the vehicle. Also called parasitic loads, these appliances include electronic circuit boards, the TV antenna booster, and the LP gas leak detector. Having a low charge for a long time, or having too high of a charge can also lead to dead batteries.
How Much Does an RV Battery Cost?
The cost of an RV battery depends on the type of battery you purchase. For example, a single, wet-cell 12V battery can cost a few hundred dollars, whereas lithium batteries can go as high as $15,000.
What Kind of Battery Does My RV Use?
Most RVs will use a flooded RV battery, these are the most commonly seen batteries amongst RV's. However, just because it comes with this battery doesn't mean you need to stick with this forever.
Is it Ok to Leave an RV Plugged in All The Time?
As long as you're not using any power from the battery there shouldn't be any problem with leaving in connected all the time. The battery will only drain away if you're using the electricity it provides.
Does the RV Battery Charge When Plugged In?
There might be some batteries out there that can do this. However, the types we've mentioned today shouldn't have this feature. If you can do this while plugged in, you'll eventually just break the battery by having it do too many things at once.
Should I Disconnect an RV Battery When in Storage?
Should you unplug your TV from the socket during the night? It's the same principle, you don't need to, although it would always be less risky to do this whenever you're in storage.
How to Disconnect an RV Battery
Disconnecting your battery is just the reverse of installing it, make sure that your appliances are switched off before disconnecting the positive then the negative wires from the battery pack.
RV Batteries - Life and Energy on the Road
The point to take away from this is that there are different variations of RV batteries that can all offer something unique and beneficial during certain situations. We recommend all of the above and are sure if you get one for your RV set up, you'll get plenty of stability and life out of it
Other Related Buyer Guides
Here are a few other related guides to set you in the right direction: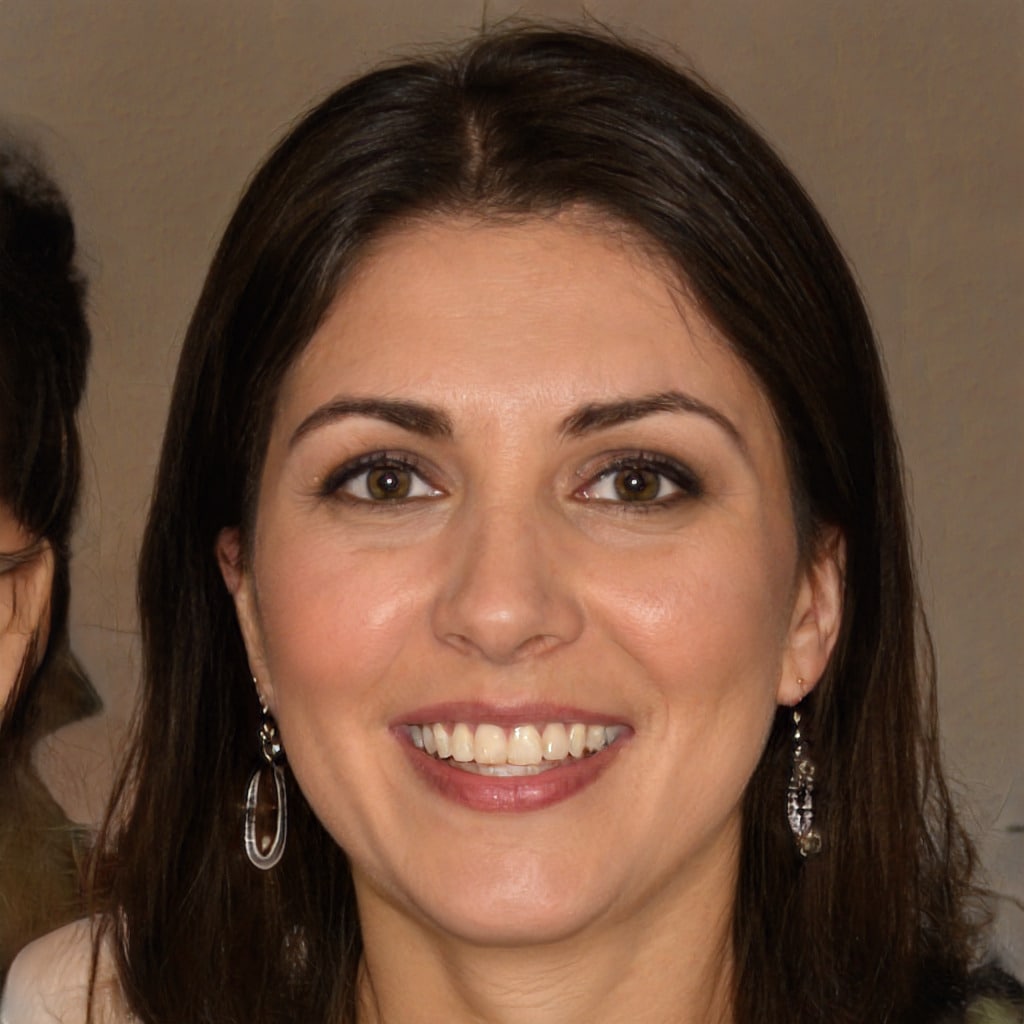 Hello, fellow wanderers! I'm Alyssia. Since 2008, my husband and I have called an RV our home, journeying through life one mile at a time. Our nomadic lifestyle has led us to over 70 countries, each with their unique tales that have shaped our own.
I share our stories and insights right here, hoping to inspire and guide you in your own adventures. Expect tips on RV living, our favorite camping spots, breathtaking hiking trails, and the joys and challenges of an ever-changing view from our window. Alongside, you'll also find practical advice on outdoorsy stuff, designed to equip you for any journey. Join us as we continue to explore the vast, beautiful world on wheels!