Best RV Air Compressors
Looking for an RV air compressor? You'll never know when you might need one, but when you do, you'll be so glad you have one.
Life on the road is full of obstacles and flat tires are an annoyance, especially on such large vehicles. Sure, you can call in the professionals, but what if you're in a remote place?
Having your own portable air compressor is important for your own safety and convenience, and they're much more useful than just inflating tires. You can use them to winterize your RV, and much more.
There are many on the market, but how to know which is the best RV air compressor? Fear not, we've taken our expertise and scoured the the internet to bring you what we believe to be the best models on the market.
We dive deep into the products and help explain the different features each one contains, so you'll be able to make a more educated decision when shopping for an air compressor.
After the review, we've included a buyer's guide with all the information you'll need on portable air compressors. Included in the guide are 2 step-by-step guides and videos on how to inflate your tires and how to winterize your RV with an air compressor.
If you prefer, you can scroll straight down to the RV Air Compressor Buyer's Guide by clicking the link...
Review of the Best RV Air Compressors
Now onto the main event, the most important part of your search for a quality RV air compressor is looking for amazing products that are on the market. Thankfully, we've provided you with a list of top quality compressors that we believe deserve your attention based on multiple high-quality features.
Best Overall RV Air Compressor:
Viair 45043 Automatic Function Portable Compressor
This air compressor works with a 150 PSI maximum pressure and a 1.80 CFM air flow which is an adequate level for an RV. This means that this compressor will be able to provide you with the most PSI at a semi-decent rate. The 35 ft. hose also helps things along as you can connect it from almost anywhere you've placed your compressor.
The automatic shut-off function allows you to save on air that you might be wasting when you're not using it. The heavy-duty battery clamps limit the times when they might fall off, along with the anti-vibration tray that will protect your product from damage and making excessive amounts of noise.
Bottom Line
This device comes with a few decent features like the automatic shut-off. This function will allow you to save money and time by shutting off when you're not using it. The 150 PSI rating will let you inflate some of the largest tires around and should have no problem sorting out your RV tires.
The 35 ft. hose can be a great help, meaning you might not need to move your compressor from where you're storing it to fill your tires back up. The only downside or improvement that could be made is that the CFM sits at 1.8, this rating means that your tires will take longer to fill than what they would with other brands.
Viair 00088 88P Portable Air Compressor
The second product of the list has some similar features and functions. The 120 PSI maximum is a decent PSI rating for a portable air compressor, indeed on the higher end. The CFM rating is slightly better than the last product as it sits at 1.47 CFM.
The device is also on the smaller side making it far more portable and suitable for any RV. the power cord is 10 ft., and the air hose adds another 16 ft. All in all, the full product can span 26 ft. from the power supply. The manufacturer said that the product works best with 33 inch tires.
Bottom Line
This is overall a decent air compressor. It provides you with most everything you could want with only a few minor improvements that can be made. The benefits include the 120 PSI which is more than enough for most RV tires. The flow at which this pressure comes out at - 1.47CFM - is a bit better than the last product.
The overall length this compressor can reach is 26 ft., as well as, being easily carried around. The only downsides are that the CFM can still be improved upon, as well as, the overall length of the hose. This is far too small, and you shouldn't rely on the power cables to make your compressor reach further.
VIAIR 45053 Silver Automatic Portable Compressor Kit
Similar to the past few products this portable air compressor can offer your RV tires 150 PSI of air with a flow rate of 1.80 CFM. This product can connect to any car battery or RV battery. The product comes with a tire inflation gun and a gauge that only increases the accuracy of the air pressure you can provide it.
The overall reach of this product is 60 ft. which is an incredible length and will be great for any size RV. The vibration resistant sand plate limits the damage that can be caused, as well as, any noise.
Bottom Line
This product is excellent in many aspects. The 60 ft. hose will allow you to connect your compressor and RV tires from almost anywhere. The 150 PSI rating will inflate any tire on the market for RV's. The precision quality is also fantastic with thanks to the inflation gun and gauge which help you gain pinpoint accuracy. The 1.80 CFM is a considerable improvement compared to other brands we've mentioned. The manufacturer also states that this product is vibration resistant. However, this is a bit of an exaggeration as this product still vibrates to the point it can cause damage to the product.
Porter-Cable CMB15
A strong contender for the overall best RV air compressor. With a 2.0 CFM, this product will fill your flat tire within a minimal period compared to other brands. It also has a maximum PSI of 90 that sits in the Goldilocks zone of RV tire pressure. The product also sports a 1.5-gallon tank which makes it easy to move around.
As well as the 90 PSI, this model also includes a 150 PSI max tank pressure that can store more air in the tank for longer run times. The oil-free pump means that you won't have to conduct maintenance on this product continually, it does have pump lubrication which is no hassle and not oil based. This product also comes with a 25 ft. hose cable that is plenty of space for most RV's.
Bottom Line
An excellent upgrade in terms of CFM. The rating for this portable air compressor regarding its air flow rate is 2.0, which is a steady flow of air allowing your tires to inflate far faster than most other products mentioned. The PSI rating for this product is at the perfect level of 90 PSI but can stretch further to a maximum tank rating of 150.
You have the best of both worlds with this product. The pump itself doesn't require much maintenance either with its oil-free design. It only uses special lubrication that doesn't cause any hassle or need any special cleaning. The only noticeable downside to this product is that it's heavier than others currently on the market.
Porter-Cable C2002
Just like the previous product, hailing from the same brand, this portable air compressor runs without any messy oils and only on special lubricant. The portability is a crucial feature of this model, making it easy to transport anywhere. The manufacturers say it is ideal for any motor-vehicle, especially RV's.
The built-in induction motor is an essential piece of technology that will ensure the performance of the product is at 100%. Running at a maximum PSI of 150 means you'll be able to store more air in your six-gallon tank, ensuring more long-term use. The rubber feet and drain valve make this product stable, safe, and easy to use while also being reliable in running during the cold.
Bottom Line
The product has a plethora of great functions and features. The portable design with the handle makes this device easy to carry around and store. The induction motor technology means that the device performs at its very most 150 max PSI, which is exceptional for any compressor that offers 2.6 CFM.
The oil-free function makes this RV air compressor a low maintenance job by functioning with only a special lubricant. Ironically, the thing that this lubricant is supposed to protect - the pump - breaks easily.
Best Budget Option:
VIAIR 85P Portable Air Compressor
For a more budget friendly option, this portable air compressor is better suited to those who are more strapped for cash or don't want anything too much. It can provide your RV with 60 PSI which is considered a decent amount for your typical RV. As you can tell, the CFM will be roughly matching at a rate of 1.26 CFM which mimics that of our earlier products.
This product was mainly designed for its essential functions and portability as it comes with a bag that it will fit snugly into. The built-in pressure gauge also allows you to monitor your tire pressure at all times, easy to use during the dark too, with the bright LED light.
Bottom Line
We need to remember that this product was designed for portability and as a budget option also. It ticks the box of being portable as it comes with its bag and has a compact design. The PSI gauge included keeps you monitoring your PSI at all times when in use with accurate readings which means you'll be safe.
The built-in LED is helpful during those flat tires at night. Not to be too harsh as this is only to be expected. However, the PSI of 60 isn't impressive at all, this gadget would struggle to inflate many tires out there. Not as if that's bad enough the 1.26 CFM would mean you'd be standing there all night. As we said, this is a budget-friendly compressor.
Best Portable Air Compressor for RV:
Viair 40047 400P-RV Automatic Portable Compressor Kit
This is by far the most portable air compressor on the market at the moment. This powerful little compressor can work on tires as large as 35 inches, using a 12V motor and still not break a sweat. The 8 ft. long power cable and 30 ft. hose extension allow this compressor to stretch around the largest RV. The PSI on this little beast is 150 PSI with a CFM of 2.3.
The device also comes along with a few helpful tips for inflating the tires, as well as, for the battery clamps. The inflation gun and pressure gauge fit perfectly into the bag provided. You are making your tire inflating experience, safe, accurate, and secure. This product like others on the list can last for long periods of time, this compressor can survive up to 40 minutes.
Bottom Line
This is a bear hiding in a rabbit's body. The 30 ft. long hose should extend around the largest of RV's while working on 30-inch tires at a max PSI of 150 and CFM of 2.3. This device is something of only myth and legend. For a small, portable product to produce such great results is fantastic.
The helpful tips, inflation gun, and pressure gauge all help limit the risk attached to air compressors, making it a very accurate and easy procedure that will take half the time compared to other brands. However, there's always a downside. This product will not be suitable for anyone on a budget as it's quite pricey.
Best 12V Air Compressor for RV: 
Helteko Portable Air Compressor Pump 150PSI 12V - Digital Tire Inflator
Last but not least. This portable air compressor is made from sturdy ABS plastic and stainless steel making it extremely durable and resistant to all sorts of problems. The shut-off feature is perfect for anyone that doesn't have much time on their hands. The device shuts off when the desired air pressure is restored.
The large LCD digital display also highlights the levels of PSI which means it's easy to monitor. The compressor can inflate your tire within 5 minutes of application which is an excellent time for this small, slim bodied device. The 150 PSI product can use the hose of 11.5 ft. which is a semi-decent size to inflate the tires. The noise level is also below the recommended limit which is excellent, the device produces under 50 db of noise.
Bottom Line
This device is great. The LCD digital display lets you read everything that's going on and keep an eye on it at all times. This limits the risks attached to compressors. For such a small compressor the PSI rating is impressive, 150 PSI can work on any tire, with this model boasting only five minutes until full inflation. The noise created by the compressor is lower than the recommended amount of 50 decibels.
The compressor will automatically shut-off when it's fully loaded the tires with air, this limits the risk of tires blowing up and also limits any waste. The only downside to this device is that its hose is relatively small for what its used for. At only 11.5 ft., the compressor would struggle to fit around anything larger than a medium sized RV.
Buyer's Guide
Now it's time for the buyer's guide. here we look at RV Air Compressors in more general. You'll learn exactly what one is and when you'd likely need one. We also offer reasoning behind owning a good quality device, and explain how an Air Compressor for RV works, and what to look for while you're shopping for one.
We offer our expertise on the size air compressor you'd need to inflate your RV tires and there are 2 step-by-step guides and videos on how to inflate your tires and how to winterize your RV with an air compressor.
What is an Air Compressor? 
An air compressor is a device that has a tank full of air. You can later use this tank for many purposes. When it comes to RV air compressors, the tank is connected to a power supply that allows the air to pass through an air hose and allows you to inflate your RV's tires.
How Does an Air Compressor Work? 
An RV air compressor comes with a tank that is full of air. This air passes from the tank to the tires through an air hose. All you have to do is connect the tank to a power supply, and it will automatically fill with air. This stored air can then be used in case of an emergency, especially when you need to inflate your RV tires. 
An air compressor also works to inflate the tires of a vehicle to the required pressure. It also functions as a precautionary measure, so in case your tires do deflate, you can increase their pressure. 
What to Look For in a Portable RV Air Compressor
When looking at the different brands of air compressors, you will be amazed by the different variations, and changes manufacturers can make. Your decision should boil down to only a handful of features and qualities that the perfect air compressor should have. The following are the features you should be looking at.
The PSI and CFM Rating
PSI is the most critical factor when choosing your compressor. If your tires have a PSI rating of 40, but your compressor can only manage 30, there wouldn't be a point to buying it. You won't be able to fix your tire correctly. The CFM rating is also vital as this refers to the rate that air flow travels into your tire. The higher the CFM rating, the faster your tire will be fixed.
Noise Level
As we all know, compressors, generators, or anything gas operated will make more noise. It's important to find a compressor that will create the least amount of noise possible. The average sound created by these products is around 40-90 decibels. Anything below 50/60 should be decent enough not to wrack your brain.
Weight
The weight of the compressor is also crucial to think about before purchasing. You will need a compressor that does its job and provides you with the best PSI and CFM ratings. However, this quality usually means the product will be heavy and bulky. Storing your compressor needs to be a smooth experience, just because a company advertises the product as portable doesn't mean it's not heavy. The recommended weight should be around fifteen pounds or less.
When Would an Air Compressor in an RV Come in Handy? 
An RV air compressor is a valuable tool that offers you various benefits. You can use it for a number of purposes. These include:
Refilling Your Tires 
Air compressors are very convenient, therefore, having one of them with you while you're out on a trip is essential. In case you're in an area where there is no gas station nearby, and your tires have deflated, you can make use of this tool to overcome the issue. 
Moreover, most units present at gas stations aren't always in their best shape since they go through heavy usage. This makes it difficult to fill up the tires while using a gas station air compressor. However, you won't have to experience that issue if you use your own.
Used With Other Tools
An RV air compressor can also be used for repairing. You can connect an air compressor to other tools that are air-powered in order to repair things. These include an air nailer, impact guns, etc. Therefore, these air compressors are great for repair work. 
You might think that electrical tools are a better option, but they are not only bulkier, but they also use up a lot of power, which leads to higher bills. Electrical tools don't last a long period either. Hence, air-powered tools are the way to go, especially when you have an air compressor on hand. 
For Painting and Decorating 
In case you decide that you want to change how your RV looks and you want to be a bit more creative with it, an air compressor will come in handy. This versatile tool can be connected to a spray gun, which allows you to spraypaint your RV and give it a new touch. 
You can be creative and use it for decorating your RV, or you can simply use it to apply a fresh finish on the vehicle. Not only will an air compressor make this work go quickly, but it will also be a lot more efficient than other options.
How to Use an Air Compressor to Inflate RV Tires
If you're using an air compressor to inflate your RV's tires, then it is always a good idea to follow some tips to achieve good results. Inflating a tire using an air compressor is quite easy and straightforward. 
You need to connect your air compressor to the tire valve then set the pressure according to your requirements. However, to ensure that you get the best results, follow the steps below: 
You will need twin extension hoses, that is if you own a long RV, along with a double foot chuck, and an integrated pressure gauge present in the handle. Once you have all the materials, here's what you have to do: 
You can run the unit on a regular car battery but make sure that you start the engine a few minutes before using the compressor to provide you with an extra boost from the alternator. 
Once the power is turned on, the automatic shutoff mechanism ensures that the vehicle doesn't run continuously. It simply pressurizes the hose and then it shuts off until the next time you need more air. 
Next, press the chuck onto the valve stem. This will allow the gauge to display the tire pressure. To add pressure, simply pull the trigger, and the compressor will start working. Release the trigger once again to check the current tire pressure.  
Once the compressor repressurizes the air hose, it'll go back to being silent. 
You can even use the compressor for your front tires, which requires higher pressure compared to the rear tires.
If you end up accidentally adding too much air, press the release valve to let some out. 
You'll be able to use the twin extension hoses to fill each tire of your RV.
By following these simple steps, you can ensure that your air compressor provides you with the best results. However, if you're still confused about something, have a look at the following video:
What Size Air Compressor Do I Need to Inflate RV Tires?
This mostly depends on what and where you're planning on using the air compressor. If you're thinking of taking it with you on trips, then it's better to opt for a unit that features a small tank. Larger tanks are more difficult to travel with as they tend to be quite heavy. This way, in case of an emergency, you won't have to lug the tank around.  
However, if you are getting an air compressor with a small tank, make sure that it has a higher psi so that it doesn't take ages to fill your tires. 
How to Winterize an RV With an Air Compressor
Most RV users don't use their vehicle all year long. If you're planning on storing your recreational vehicle away during the winter, you must winterize the water lines first. You need to protect the plumbing system from freezing. Therefore, you must know how and what to do so that you're able to achieve better results. 
Although you could pump the plumbing system with antifreeze, using compressed air to blow the water out is another great option. Even with the latter option, you will require a couple of gallons of antifreeze. 
You could use the built-in compressor on your vehicle or get a portable unit, but remember that any compressor that makes use of a tank can blow oil or other contaminants into the freshwater system. Therefore, it is always better to use an air compressor that features a pressure auto-cutoff mechanism. These units feature a filter that protects the system from all sorts of debris.
Here's how to use your Portable Air Compressor to winterize an RV: 
Use a blowout plug to connect the air compressor to your water system. This helps in preventing excess pressure from rupturing the plumbing. You can attach a standard water pressure regulator inline with the plug. 
Next, use an adjustable regulator with a male quick connect on one side and a female on the other. Attach the blowout plug to the regulator and connect these two components to the compressor's air gun. 
Then set the regulator all the way down to about 50 psi to protect the plumbing from getting exposed to more pressure than what is required.
The night before, open the freshwater tank low point drain, shut off the propane, and the electricity being provided to the water heating.
The next morning, dump, flush, and empty the black and grey tanks. 
Once done, leave the grey valve open. 
Then disconnect the water supply and turn off the water pump. 
Open the pressure relief valve on the water heater and remove the drain plug or the anode rod. 
Flush the water heater and remove all the loose scale and sediments.
Attach the blowout plug to the hose and connect the compressor to the power supply and turn it on. 
Close the pressure relief valve and pull the trigger. This might take some time to blow all the water out. 
Pull the trigger one or two additional times until you see only a trickle of water coming out. 
Reinstall your drain plug or anode rod. Wrap it around with Teflon plumber's tape on the threads and then tighten it in place. 
Turn on the water heart bypass valves and put them into bypass mode. 
Open the hot and cold low point drains and then turn every faucet in your RV to warm. 
Once the water has stopped running out of the low point drains, close the valves and turn off all the faucets inside the RV. 
Open one faucet at a time and turn it on warm. To open both the hot and cold water lines, blow compressed air through the system once or twice until the water clears out. 
Repeat this process one by one for all of the faucets. 
Pour a cup or two of antifreeze into each drain. 
To protect the water pump from freezing, pump it dry, turn on the outdoor shower, and run the pump for about 15 to 20 seconds. 
Blow all the remaining water out using compressed air. 
To clear the water from the freshwater tank fill line, turn on the valve and blow it out using a backflow preventer inline. 
Attach a hose to your black tank flush and blow it out. 
Close the freshwater tank low point drain and the grey valve and store the sewer hose away for the winter. Leave all the faucets inside the RV open, and you're done. 
In case you're still confused regarding the procedure, make sure to watch the video attached below. It will provide you with a full overview of what was just described, and hopefully, it'll help clear things up. 
Benefits of Investing in a Great RV Air Compressor
Buying your RV an air compressor can save you a lot of time, money, and effort. You are handed a range of benefits compared to buying more simple or cheap compressors. You don't want your compressor breaking down, blowing up or failing to pump up your tire when you need it. Investing in a quality compressor will be an investment well-made.
Practical
Having an easy to use air compressor is a convenient way to inflate your tires without having to break a sweat. All you need is to attach it to the tire and turn the machine on. The compressor will do the rest.
Safe
Using an updated air compressor will allow you to feel safe and provide you with that piece of mind. You need to set the specifications, and the machine will do the rest of the work. These specifications will be met precisely, meaning you can rely on the product to provide you with exactly what you needed.
Portable
Buying an excellent air compressor means the portability of the product will provide you with great value. You will be able to store it quickly and bring it back out once needed again. Without having to struggle carrying it, you'll make the whole process more comfortable if you can promptly pull it out anytime.
Conclusion
This article will hopefully help you find the best air compressor for your RV. There are different needs for a variety of RV's, you'll need to do some of your research such as your RV tires PSI rating. However, the information we provided will work with any air compressor, not only those mentioned on this list.
People Also Ask
This section will be dedicated to multiple questions people have about air compressors. This section helps those who might not understand the jargon the first time around. The following are the most asked questions out of them all.
Where Do I Store an RV Air Compressor?
To store your RV air compressor, you need to make sure that you have adequate storage space. Look for a clean, dry location that is spacious as well. It is always recommended that you store your compressors indoors. Only store your compressor outdoors if you know that the area will have a stable and regulated temperature and will also offer proper insulation. Do not store your compressor in a basement as there is always a chance of flooding. 
Moreover, you need the area to be properly insulated to prevent the units from rusting. Also, make sure that you have a raised platform inside your storage area so that the compressor is placed above the ground to prevent moisture damage caused by groundwater and condensation that might collect on the ground. 
How Do I Silence My Air Compressor?
There are many portable air compressors available on the market, and some of them are designed to ensure reduced noise pollution. However, if you own a cheaper option, then you must know that a compressor that isn't built to be quiet cannot be silenced using other products. However, you can use some methods to try and reduce the level of noise being created. 
To make your air compressor quieter, cover some of the parts of the unit with rubber to help reduce the vibrations, making it quieter than before. You can also change the location, and instead of placing it on the ground, place it on a rubber mat. Another option is to take the intake and the exhaust system and modify them. If the noise is a big issue, then simply buy a quieter option instead. 
How Much is an Air Compressor For an RV?
You can find RV air compressors costing less than $100 to those that cost up to $400 and even more. Those that fall under $100 are some of the affordable options that you can opt for. They are portable, lightweight, and feature a compact design. They also feature a lower air discharge rate as well. However, they are not suitable for large tires. 
Units that cost over $100 are the best options you'd find. They are equipped with specialized features and equipment, including the automatic shutoff feature, a 100 percent duty cycle, a changeable inflation gun, as well as a carrying case. They have a discharge rate that is higher compared to other cheaper models. They also provide you with faster inflation while working at minimum pressure. They are a lot more durable and are designed to be used for larger tires. 
How to Drain an Air Compressor
For your air compressor to last you a long time, it is important that you maintain it well. Therefore, you must drain all the moisture from the compressor's tank. 
The first thing you must do is turn off your compressor, unplug it from the outlet and switch it off. Then reduce the tank's pressure to less than ten psi. Pull the ring on the ASME safety valve and release the pressure. Make sure that you wear safety glasses just as a precautionary measure. 
Continue pulling the ring until your tank is empty. Then see where the tank drain valve is, open the valve and drain all the moisture out of the tank. Tilt the tank to make sure all the moisture gets out. Once completely drained, close the valve, and you're done. 
What Size Air Hose Do I Need For My Compressor?
High-quality RV air compressors offer you long cords and hoses and provide flexibility. These hoses tend to vary in length from three to four feet. However, opting for the latter won't really be of any help as it won't be that long. Therefore, it is recommended that you opt for a 20 to 26-foot long hose, as you'll have plenty of room to wiggle around and work comfortably. 
What is an Air Compressor Used For?
An air compressor is used to inflate things like footballs, basketballs or other inflatable products. In terms of RV's, they can be used to inflate your tires if they ever get punctured or just deflated over time. Using a good compressor means you'll do minimum work.
What Size Air Compressor Do I Need For My RV?
Depending on what PSI rating your RV tires are, will depend on what size of air compressor you should get. If your tire requires 50 PSI, you need to buy a compressor that can provide 50 PSI or more. It also depends on if you'll be storing it inside your RV, if you are, you'll want one with a small tank. However, smaller tanks might not provide you with great PSI or CFM.
What Does PSI Mean in an Air Compressor?
PSI is basically pounds per square inch. It is a metric used to measure air pressure. In an air compressor, this psi rating also indicates the amount of pressure that you can fill the tires up to. Your RV tires also come with a suitable psi rating that is mentioned on the sidewall. You want to use an air compressor that can provide you with a maximum output that can fill your tires requirements. 
What is a Good PSI For an Air Compressor?
On average, air compressors can provide up to 90 PSI. However, the best PSI usually sits at around 150-200 PSI, more heavy duty air compressors would provide this. You won't often need the larger industrial air compressors. This would take up too much space and weight.
What is a Stage 2 Air Compressor?
A stage two compressor is when the machine compresses the air twice, which results in double the pressure. The same principle applies to a single stage compressor, its compressed once. The mechanism compresses this air between the inlet valve and the tool nozzle.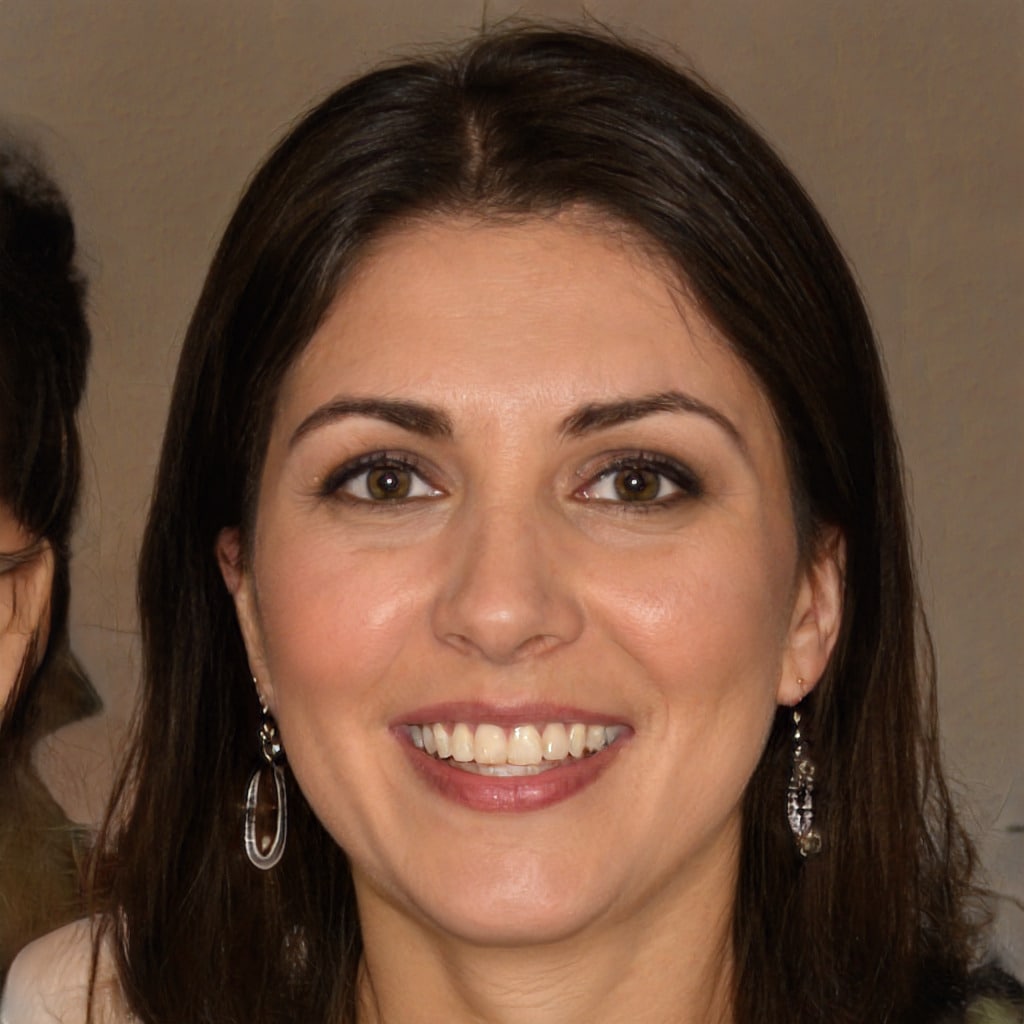 Hello, fellow wanderers! I'm Alyssia. Since 2008, my husband and I have called an RV our home, journeying through life one mile at a time. Our nomadic lifestyle has led us to over 70 countries, each with their unique tales that have shaped our own.
I share our stories and insights right here, hoping to inspire and guide you in your own adventures. Expect tips on RV living, our favorite camping spots, breathtaking hiking trails, and the joys and challenges of an ever-changing view from our window. Alongside, you'll also find practical advice on outdoorsy stuff, designed to equip you for any journey. Join us as we continue to explore the vast, beautiful world on wheels!