The Best RV Slide Toppers
Looking for an RV slide topper? A slide-out room has become an integral part of an RV assembly as it provides you with more space and convenience, so you really should look after them.
And whether it's some slide lubricant to keep them working optimally or a slide topper to protect it form the elements of nature and any debris, keeping on top of the maintenence will ensure your rig remains in good working order.
They're not the most interesting of accessories to research, so to help cut your boredom, we've reviewed a selection of the best models on the market.
After the review, we've included a buyer's guide, where you can get even more bored - only joking, where you can learn more abut these useful pieces of equipment. 
In the guide you'll about the perks of having an RV slide topper, and the main features to look for when shopping for one. We discuss the different types of toppers, and have also included a guide on how to replace your old one. There's an FAQ section to round the guide off so you should know all there is to know about slide toppers by the end. 
If you prefer, you can skip straight to the RV Slide Toppers Buyer's Guide by clicking the link.
Review of the Best Slide Toppers
Let's start straightaway with the RV slide topper review. Most of them are available in deifferent size lengths, so there should be something to suit you. Let's get started!
Best Solera Topper:
Solera V000168109 13'6" Slide Topper
What Recent Buyers Report
Users find this RV slide topper extremely useful in protecting their vehicles from harsh elements. They report that it comes with amazing dimensions that totally cover the vehicle. Moreover, the fabric is highly durable with extended sides. Lastly, the hardware is strong enough to bear the pressure, and its installation is a breeze.
Why it Stands Out to Us
Solera is a well-known brand in the market of slide out toppers. This model stands out to us due to its high-quality construction and its width range of 152" to 157 ¾". It comes with a black fabric that is composed of fine materials to endure tough conditions like a pro. Moreover, there is black hardware to hold the whole setup properly.
Who Will Use This Most
This model is established from quality products that ensure weather-resistance. It is, therefore, an ideal choice for those who love to travel and want to keep their extended room protected from any potential damage. Moreover, it can also be used for protecting the vehicle when left in storage.
Bottom Line
An extraordinary slide topper with superior performance, this model from Solera is the best overall product for multiple reasons. The black fabric is not only appealing to look at but also tends to last long, thanks to its quality build. Moreover, you can select the product width according to your requirements.
Carefree White 47" x 200" SideOut Kover II Roll
What Recent Buyers Report
This slide topper for RV has succeeded in winning the confidence of its customers with its top-notch functionality. According to them, the material is durable and capable enough of withstanding tough conditions without compromising on the performance. Moreover, it comes with a reliable warranty, which is quite impressive for some customers.
Why it Stands Out to Us
A fine product from Carefree, this fabric is equipped with water-proof capabilities that ensure no water leaking. Moreover, the dimensions are just perfect to go with almost all models, and you don't have to worry about measuring the exact dimensions for the purchase. Moreover, you get to enjoy an impressive warranty as well.
Who Will Use This Most
A great model with multiple features; this fabric is just the right choice for those who want to protect their vehicle from potential damage caused by harsh elements. With this topper onboard, you can easily park your vehicle outside in the rain without worrying about it. Moreover, it can also be used on the campsite to avoid UV rays.
Bottom Line
One of the finest RV slide toppers on the list, this is made with quality materials, which makes it capable of enduring harsh weather conditions easily. Not only is the design good, but the fabric is waterproof as well to ensure protection to your vehicle whenever you want. In the end, the reliability of the product is tremendously increased by the manufacturer's warranty.
The Best RV Slide Topper:
CareFree SideOut Kover III Awning
What Recent Buyers Report
This product is highly popular among users even with its expensive price tag. With high-end features, many buyers report that vinyl material is strong enough to withstand tough environmental conditions without any hassle. And, the automatic functionality of this product eases the task to a great extent.
Why it Stands Out to Us
Another great product from Carefree, this model is expensive, but if you're willing to pay the extra, you won't get a better RV slide topper.
The durability of this topper and quality performance is second to none. It comes with a vinyl fabric that is weather-resistant and suitable for multiple roof sizes. It incorporates a wind deflector, plus there is electrical integration to allow the automatic opening of the topper with the slide room.
This slide topper integrates with your RV's patio and window awnings for a sleek, modern unified look. There's also a concealed, built in cradle support that prevents the roller assembly from sagging, ensuring you have something that doesn't just look neat but is also built to last.
Who Will Use This Most
From the price point of view, this RV slide topper might be out of most people's budget. But you can be sure that you're getting absolute quality, and one that will last a long time. I would say, if you're serious about getting the best set up, it's worth spending that bit extra.
Bottom Line
This Rv slide Topper from CareFree is expensive, no doubt. That said, it comes with durable fabric and automatic functionality to enhance the comfort and utility. And, there are wind deflector properties as well to mark perfection. 
SunWave Slide Out Cover Fabric 154"
What Recent Buyers Report
Users of this RV Slide Topper are highly impressed with the functionality of this model. One of the most appreciated qualities of this fabric is its quality build that is not only appealing to look at but also reliable enough to protect your vehicle against multiple damages. Moreover, it goes with a number of toppers.
Why it Stands Out to Us
With several features, this topper from Sunwave is known for its durability, reliability, and quality. The white fabric is sleek in design and can be cut to fit multiple models, measuring up to 154 inches. Since it is equipped with pre-installed cording, the model is quite easy to install and saves the user from calling for professional help.
Who Will Use This Most
Easy to install, this product is suitable for those who do not want to get in the fuss of calling for professional help. And, the water-proof capability of this model, in addition to the weather-sealed design, makes it one of the finest choices for protecting the vehicle on the campsite.
Bottom Line
A reliable model with a great set of features; this fabric comes with a sleek white design that is not only visually appealing but also strong enough to protect the vehicle from multiple damages. Moreover, the installation is just a breeze and does not require too much struggle from the user.
Another Excellent Carefree RV Slide Topper:
Carefree LH0810042 White 74" – 81" Slideout Cover
What Recent Buyers Report
This RV Slide Topper has earned a great response from its customers. They report that it is highly durable and meant to serve them in the long run. And, it fits almost all toppers, saving the user from the tension of frequent purchase. Similarly, it is also backed by an impressive warranty.
Why it Stands Out to Us
Similar to other products from Carefree, this model is boasts many top-notch features. It's not as expensive as the Kover III, but is highly versatile and suitable for multiple models, measuring 74"to 81". It is meant to provide protection against dirt, sun rays, and water damage. Moreover, the installation process does not take too long.
Who Will Use This Most
With a great design and efficient dimensions, this product is just the right one to cover multiple models ranging between 74 inches and 81 inches. This fabric is equipped with weather-resistant and water-proof capabilities to act as a protective layer for the vehicle. Moreover, its easy installation makes it the right choice for those who do not want to spend extra money on professional help.
Bottom Line
One of the versatile products on the list, this RV slide topper is ideal for anyone that wants a high quality fabric without spending loads. There are cheaper ones, but CareFree are quality and the design perfect. The features are efficient enough to withstand harsh weather conditions like a pro, and it is backed by a warranty to enhance the confidence of the user in this product.
Best Dometic Slide Topper:
Dometic Slide Topper
What Recent Buyers Report
The customers of this product have found it extremely durable and efficient for combating tough weather conditions. They report that the design is classic enough to go with their vehicle. Plus, there are no complaints regarding the top-notch performance and quality construction of this product. Similarly, the installation does not require too much struggle.
Why it Stands Out to Us
An exceptional product at an exceptionally high price. That said, if you want quality, you have to pay. With a great set of features this product includes a white fabric that is meant to last for a longer time period. It is equipped with weather-resistant capabilities to protect your vehicle from harsh conditions of the changing weather.
Not only does it offer protection from dust, pollen, leaves, branches and other unwanted debris, but the fabric reflects heat and light to help keep RV interiors cooler.
Who Will Use This Most
Known for its durable and quality features, this RV Slide Topper is just the right choice to protect your RV from pollutants, dust, debris, sun rays, and other contaminants that can cause damage to the vehicle. Moreover, it is water-resistant so you can park your trailer outside in the rain and snow without worrying about any damage.
Bottom Line
If you are looking for a versatile and high quality product that fits almost all models and makes, then you should get your hands on this one from Dometic. It is white in color with a classic appearance and the fabric is as durable as any. It incorporates weather-resistant capabilities to ensure the maximum protection of your vehicle from any potential damage.
Best A&E Slide Topper:
Trim to Fit Slideout Cover Fabric to 93"
What Recent Buyers Report
This trim-to-fit fabric is quite appreciated by customers for its user-friendly design. Its durable construction has satisfied a lot of users out there. Moreover, some additional features, like electronically welded poly-cord to avoid any leaks, have improved the overall experience of the customers.
Why it Stands Out to Us
INNOVA has continued to provide amazing products since its establishment. This cut-to-fit product has made its way to our list for its quality features, including non-hemmed edges to prevent any leakage, water-resistance to avoid any damage and vinyl fabric that is reliable enough to endure harsh elements without compromising on the performance.
Who Will Use This Most
Due to its quality build and flawless features, this RV slide topper is an ideal choice to protect your RV from potential damage caused by snow, rain, and UV rays. Moreover, it is relatively less expensive when compared to other models on the market and, therefore, just the perfect choice for those who are on a tight budget.
Bottom Line
Made from vinyl, this fabric is best known for its durability. It is highly versatile and goes with multiple toppers. Moreover, you get to choose from two different color options according to your requirements and taste. Lastly, this model perfectly fits your budget. Overall, it has everything you are looking for.
Buyer's Guide
Now for the buyer's guide. Here you'll learn about the main features that help the best models stand out. We also discuss the different types and have included a guide on how to replace your RV slide topper...
Perks of Getting a New RV Slide Topper
Getting an RV slide topper onboard not only brings value to your money but is also associated with a number of benefits. This section discusses some of the significant perks of owning an RV slide topper. This will help you understand why you should invest in one of these products.
Protection
One of the major benefits that come with this product is the protection of your RV vehicle. In case you are not using the vehicle and have parked it in storage, then a topper can be employed to protect the vehicle from any debris.
Similarly, when it comes to the campsite, there is always a potential risk of snowfall or rain. This slide-out topper makes sure that your slide-out room is completely protected from any flood. In short, it acts as a protective layer for your vehicle against debris, rain, and any other harsh environmental condition.
Maximum Coverage
It is a fact that the RV vehicle on a campsite is always exposed to a number of environmental conditions, dust, water, and multiple contaminants. In addition to damage caused by water, the vehicle is prone to sun damage as the UV radiations lead to discoloration and weaken the materials.
These problems can be easily solved by employing a slide topper as they are manufactured from weather-resistant materials. This product effectively deals with tough conditions and enhances the durability of the vehicle.
Comfort
Another important perk of owning a slide topper is the level of comfort it offers to the user in the slide-out room, especially in summer. In the absence of this cover, the sun rays would provide discomfort to the user by directly entering the room.
Therefore, investing in this product can improve your overall experience, especially when the weather is unforgiving.
What Should I Look For When Buying a Slide Topper for RV?
Whenever you are in the market to purchase an RV slide topper, there should be some attributes on your check-list. It is quite important to make a valued purchase and ultimately avoid any regret in the future. Below are some factors that must be kept in mind in order to help you decide the right model for your requirements.
Installation
One of the major factors to consider when shopping for an RV Slide Topper is the ease of installation. It is recommended to go for a model that does not give you a tough time during the installation process. The awning installation usually takes 2 hours if you don't call for professional help and do it by following the instruction manual yourself.
However, some of the best toppers around can be even set up in minutes; therefore, you must make the decision wisely.
Material
The type of material used for the manufacturing of the topper directly affects its durability. The topper must be capable of enduring constant pressure and exposure to harsh environmental conditions like sun rays, wind, and rain.
Most of the reliable toppers are composed of vinyl that is not only lightweight but also very durable. Therefore, before making any purchase, look into the material, and always pick the best one.
Size
RV Slide Toppers fall into a variety of sizes. The best way to get the perfect size for your slide-out rack is by measuring the dimensions of the rack first and then purchase the topper accordingly.
Types of RV Slide Toppers
RV slide toppers are usually not categorized into multiple specific categories. In fact, most of them typically look the same. However, there are certain characteristics that make one of the toppers stand out from the other. These include:
Weather Shield
Toppers exhibiting a weather-shield are quite important and reliable. There are multiple ways in which the vehicle can get damaged, including changing weather conditions, UV rays, and dust. Therefore, this type of toppers ensures full protection of your vehicle even if you leave the RV outside in the rain.
The shield is ideally designed to protect the fabric and increase longevity. So, whether you are traveling or not, the weather shield topper is there to offer protection to your RV.
Anti-Billowing Mechanism
Since not all the toppers are the same, those equipped with anti-billowing mechanisms are thought to be of premium quality. The incorporation of an anti-billow device helps you avoid opening of the slider during the drive. This might seem to be a minor concern; however, it can be quite crucial in some cases.
Quality and Durability
One most important characteristic of reliable toppers is quality construction. Vinyl or acrylic materials are commonly used to build top-notch slide toppers. This type of toppers is lightweight and water-proof, thanks to the vinyl material.
How to Replace RV Slide Topper
An installation instruction manual is likely to vary from one brand to another. Therefore, it is always better to at least go through the manual once before heading towards the installation of the topper. Similarly, in case you want to replace the older topper, you can just repeat the same instructions for the installation of a new one.  
It is a bit hard to compile a general procedure for all the toppers, as all of them differ a little in the way they're installed. However, the whole setup process does not take too much time and struggle by the user. Similar to installation, replacing the RV slide topper is not complicated either. You just need to follow these simple steps:
Measure the Size
Use a measuring tape to get the exact dimensions of the RV slide topper. This step is quite crucial in getting the right model for your needs.
Measure the Distance
Stand on a ladder, and then measure the distance between the left and right end cap of the topper. Similarly, measure the exact distance from the outside wall of the slide-out rack to the outside wall of the vehicle. This way, you will get exact measurements for a right-sized topper.
Unscrew the Rails
Then unscrew the rails of the topper in the RV vehicle and remove the fabric by gradually pulling it at one end.
Set the New Fabric
Now, get a reliable fabric and insert it in the rails and tape multiple portions in order to properly fix the topper. Lastly, tighten the screws to end the process.
Tips
During the installation process, you must take some precautions, including:
Unplug the battery or disconnect any electric supply near the installation area.
Don't forget to wear protective gear.
In order to get a proper understanding of what was just described, you are recommended to refer to the video below.
Conclusion
Having the right slide topper will protect your RV from any debris and harsh elements even when it is in a storage room. There would be no tension of any damage caused by the sun's rays, flood, and water. This will not only enhance the lifespan of your vehicle but will also add to your comfort level. You can use this buying guide to pick the right model you are looking for.
People Also Ask
The major concerns of RV owners include damage caused by harsh environmental elements like dust, snow, rain on the campsite as well as in the storage room. This part of the article has tried to answer some of the frequently asked queries by customers regarding certain products. Hopefully, it will help to alleviate their concerns about having a slide topper.
Are Slide-Out Awnings Necessary?
A slide-out awning can be really helpful in protecting the RV from multiple potential damages. It not only improves the longevity of the vehicle, but it also provides maximum coverage against the harsh elements. However, it is not compulsory to own a slide-out topper as it does not completely eliminate the risk of rain leaking. In short, it could act as a protective layer but is not necessary to own.
How Do RV Slide-Outs Work?
RV slide-outs can be electric or hydraulic. In the case of an electric one, a motor is employed to move the slide-out rack. On the other hand, a 12V motor is used to power the hydraulic pump. This is followed by the production of a pressure that is ultimately utilized in moving the slide in or out.
How Wide Are RV Slide Outs?
An RV slide out is an important part of the RV vehicle as it offers an extended space to improve your overall experience. The typical width of an RV vehicle is 8-8 ½ feet, while this slide room provides you a room extension of 1-3 feet so you can freely move in or out.
How Do I Remove My RV Slide Topper?
Removing the RV slide topper is as simple as its installation. First of all, remove the screws in the awning rail on the RV vehicle. After removing the nails, make sure to cut every taped portion to ease the task. Then start pulling the topper fabric from one side and gradually remove the whole fabric from the rails.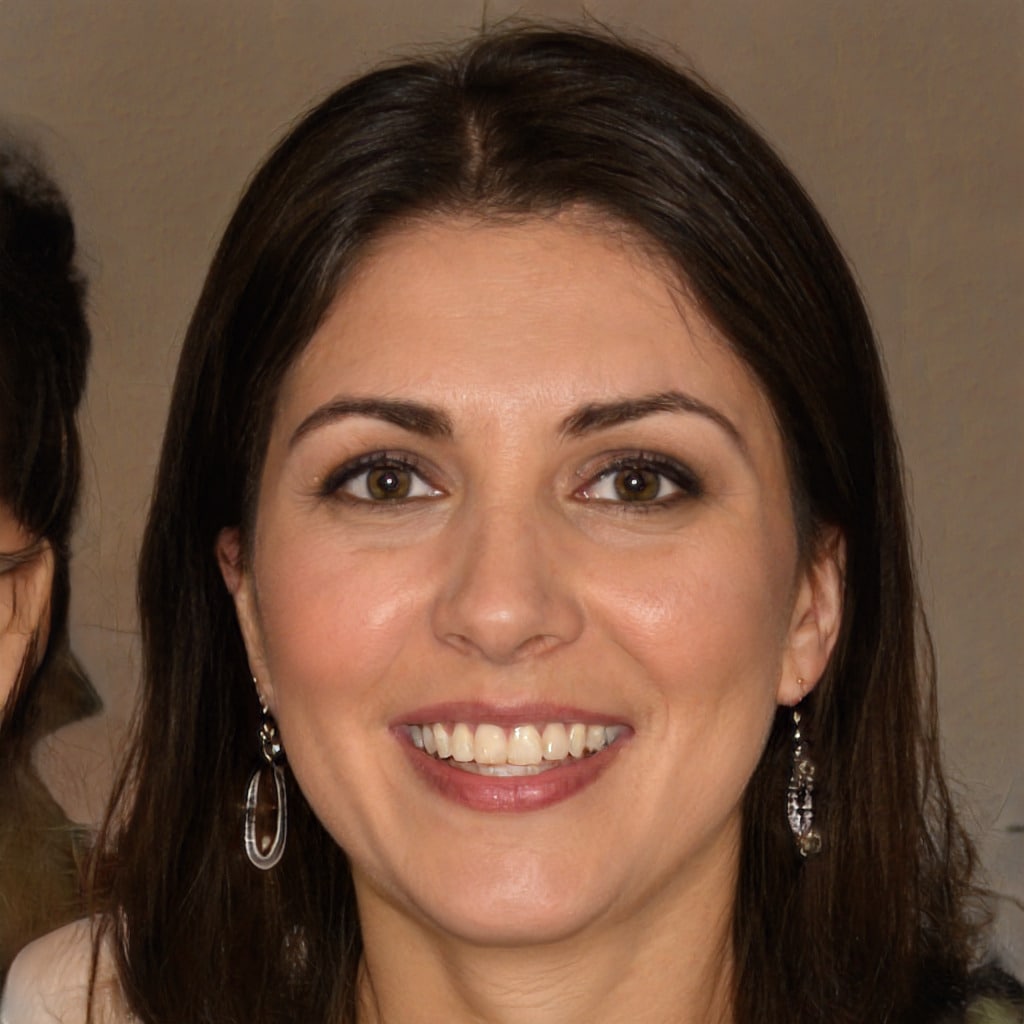 Hello, fellow wanderers! I'm Alyssia. Since 2008, my husband and I have called an RV our home, journeying through life one mile at a time. Our nomadic lifestyle has led us to over 70 countries, each with their unique tales that have shaped our own.
I share our stories and insights right here, hoping to inspire and guide you in your own adventures. Expect tips on RV living, our favorite camping spots, breathtaking hiking trails, and the joys and challenges of an ever-changing view from our window. Alongside, you'll also find practical advice on outdoorsy stuff, designed to equip you for any journey. Join us as we continue to explore the vast, beautiful world on wheels!