For every RV owner, there are simply some must have travel trailer parts and accessories that are necessary to complete your RV equipment. 
From safety, to protecting your RV, to making that perfect morning brew, we've compiled a list of must have RV accessories that will improve your RV life tenfold.
For instance, tire pressure monitors ensure your tires are in good working condition and a high-quality grill will help take your trip to the next level. These accessories don't come with the travel trailer but are important to make RV life comfortable and convenient.   
So, if you are an RV novice, or your vehicle has been sleeping for the last couple of seasons, make sure you have the following travel trailer accessories in good working condition before embarking on your adventure.
Whether you're planning a long-term expedition or just a short outing, they will all will come in handy when you're out on the open road.
Travel Trailer Must Haves Accessories
Travel Trailer Accessories No.1 - Wheel Chocks
The first of our travel trailer accessories are wheel chocks. These are very important for your safety as they ensure your travel trailer doesn't roll or shift after you've parked it. Chocks are basically wedges that are put under the tire to keep the travel trailer in place.
They're particularly helpful if you park your travel trailer on a road that has an incline. They prevent the wheels from any backward or forward movement. Wheel chocks also work as lifesavers when you want to work under the travel trailer without worrying that the RV might start rolling.
Make sure you get them in a bright color. For example, orange or bright yellow are good choices, as shown in the above picture. A bright color is easy to notice, and will prevent you from forgetting them on the campsite.
Must Have RV Accessories No.2 - Sewer Hoses
Nobody likes to think about the sewers, but as travel trailer parts and accessories go, a sewer hose is essential. Waste removal is a serious problem for travel trailer owners and a good quality sewer hose helps make the job easy.
Before buying a sewer hose, however, there are a few things to take into consideration. Make sure the length of the hose is neither too long nor too short. Also, choose a hose with a translucent or clear elbow because it allows you to see when the hose is empty before disconnecting it.
And most importantly, buy a sewer hose from a reputable company so that it doesn't break or crack easily if you step on it. It happens, and it's obviously not good!
Travel Trailer Must Haves No.3 - Sewer Hose Supports
Keeping with the sewerage theme, our next travel trailer must have is important smart RV ownership and maintenance. Sewer hose supports are instrumental in ensuring your sewer hose is stable while is are doing its job.
These supports facilitate a smooth and consistent flow of drainage. The best thing about them is they provide a strong foundation for the sewer hose without exerting significant drainage on your funds.
Sewer hose supports are very easy to set up, as is clear from the above picture. There are various models available in the market but make sure you choose one that's perfect for your travel trailer.
Travel Trailer Accessories No.4 - Hitch Lock
There are travel trailer owners who disregard the importance of having a good quality trailer hitch lock. They believe nobody is going to make an effort to rob something as big as a travel trailer, but for us it's one of the most important must have RV accessories.
There are several instances where people have been robbed of their travel trailer. Imagine that: going back after a long hike and your trailer isn't there!
With the help of a hitch lock, you can ensure that you never encounter such a nightmare experience. Various companies offer hitch locks and it's vital to choose the shape and size hitch lock which is compatible with your travel trailer.
Travel Trailer Accessories No.5 - RV Cover
An RV cover is essential for any camper as it saves the travel trailer from harsh outdoor elements and uncertain weather conditions such as rain, snow, and wind. If you cover your travel trailer with a good quality cover like is shown in the above picture, your rig will not suffer from early wear and tear, and you'll save on repair bills.
It's not just the harsh northern winters that can damage your trailer, either. If your vehicle is stored in a sunny location, using a trailer cover will protect it from UV light which could cause the paint job of your vehicle to deteriorate, and ultimately damage the exterior of your rig.
RV Must Haves No.6 - Surge Protector
A surge protector is another important travel trailer accessory. Installing one will protect your vehicle's electrical system, TVs, computers, and other electrical appliances from serious damage due to voltage fluctuations. Getting a good quality surge protector not only saves you money in repairs, but it also provides travel trailer owners with peace of mind.
The campground owner isn't responsible if any of your electronic devices malfunction due to a power surge. If you plug in your travel trailer to an outside power source without protection, it could result in short-circuiting your entire rig. Therefore it's vital to ensure electrical protection with a good quality surge protector just like the one shown in the above picture.
Travel Trailer Accessories No.7 - Grill
Ok, our next tip isn't a life saver, but as travel trailer parts and accessories go, a good quality RV grill is essential. Enjoying a barbecue will always be an essential part of camping trips. In fact, it's what many RVers look forward to most when they're out on the road with friends and family.
With a grill, you and your loved ones can enjoy scrumptious grilled dishes, whether it's a traditional hamburger or barbecued chicken. It's also a great way to bond with your friends and family and makes camping and outdoor adventures even more enjoyable. To put it simply, a camping trip is never truly complete without a good, old-fashioned barbecue!
Travel Trailer Must Haves No.8 - Awning Lights
If you love partying and having BBQs with your family and loved ones, then awning lights are certainly another travel trailer must have! Along with providing brighter surroundings, they also beautifully complete the relaxing and fun mood of a travel trailer camping trip.
With awning lights, you can improve the vibe of parties and outdoor events, making the event even more special. The lights also allow you to make the party livelier, so you can be sure the gathering is going to be even more memorable and enjoyable.
And if you like it quiet, get a beach chair outside, pour a cold beer, and the some ambient awning lights, you have perfect serenity. However, you enjoy your social setting, awning lights are important travel trailer accessories. 
Travel Trailer Accessories No.9 - Coffee Maker
A well-equipped kitchen and a well-stocked pantry can be the difference between a smooth, memorable camping trip and one with countless problems. Having small appliances in the kitchen can be extremely useful when you don't want to cook full meals.
For many individuals, one essential appliance is the coffee maker. There's nothing like the tantalizing smell of freshly brewed coffee to awaken the senses and get your day off to a good start!
If you're camping with a large family and have a long way to go, a fresh cup of coffee can be both soothing and healthy. For us, camping without a coffee machine is a no no, so getting one is up there with the most important travel trailer accessories.
Travel Trailer Must Have Accessories
A travel trailer is your home away from home and by fitting it with these must have accessories, you not only ensure the safety of you and your family, but you will also feel right at home in your travel trailer.
All the travel trailer parts and accessories discussed above are important for RV owners one way or the other. So, if you're ready for a trip in your travel trailer, make sure you have all the important equipment necassary for a safe and comfortable road trip.
You can create a checklist and tick them off as you get them to ensure that no important travel trailer must have is left behind.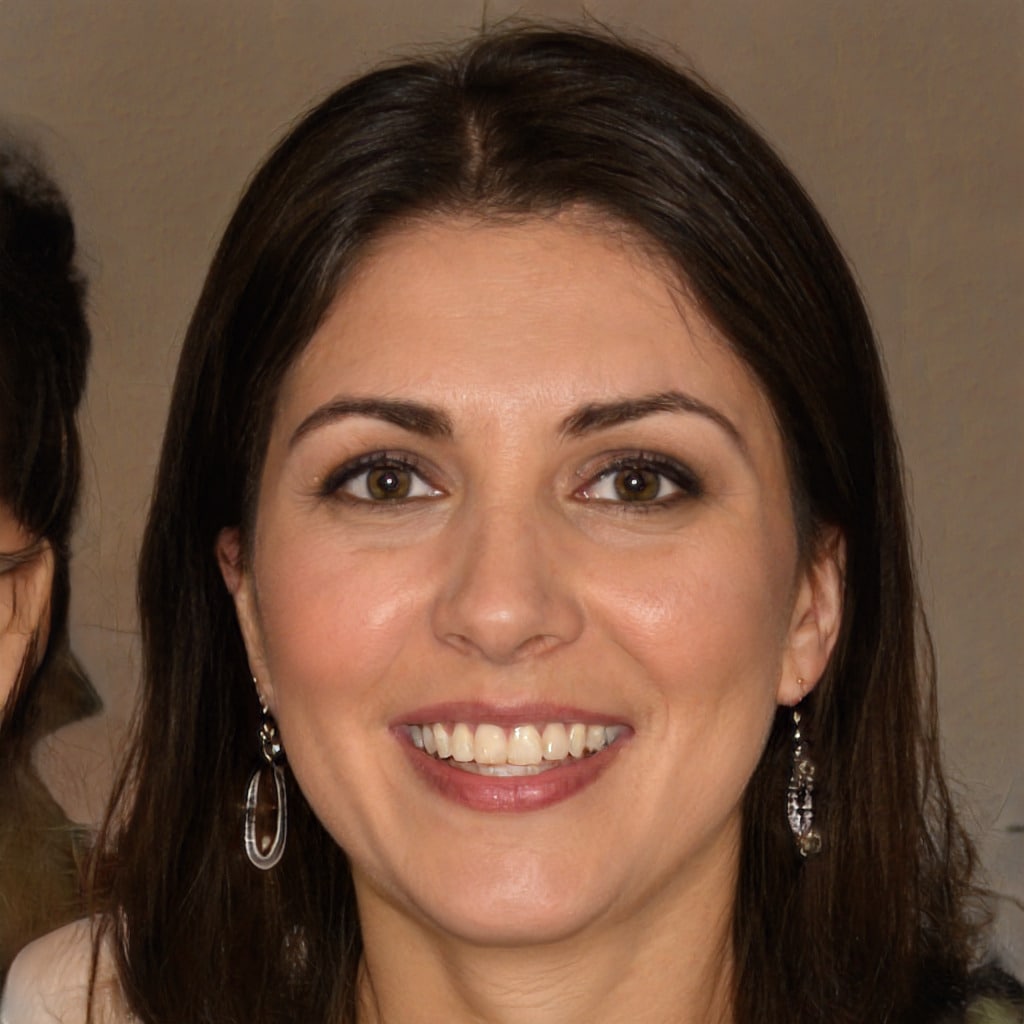 Hello, fellow wanderers! I'm Alyssia. Since 2008, my husband and I have called an RV our home, journeying through life one mile at a time. Our nomadic lifestyle has led us to over 70 countries, each with their unique tales that have shaped our own.
I share our stories and insights right here, hoping to inspire and guide you in your own adventures. Expect tips on RV living, our favorite camping spots, breathtaking hiking trails, and the joys and challenges of an ever-changing view from our window. Alongside, you'll also find practical advice on outdoorsy stuff, designed to equip you for any journey. Join us as we continue to explore the vast, beautiful world on wheels!