The RV Slide Lubricants
Looking for some RV Slide Lubricant? If you do, it's a good problem to have as you likely have a Class A motorhome, 5th wheel or a nice luxury travel trailer with one or more slide-outs. How exotic!
Slide-outs are great and make such a difference to your living space, but as we drive through different terrains the slide outs pick up all sorts of debris. To combat this you must look after it with a Slide Topper and some RV slide out lubricant.
A good quality lubricant applied regularly will keep your slide outs in perfect working order and keep your maintenance costs down, so it's well worth keeping on top of.
In this review, we cover all the best RV slide out lubricants to save you the time and effort of looking through all the different options. The quality of lubricant differs from product to product, and we've covered what we think are the best in the market and a few budget options that do the trick, too.
After the review, we've included a buyer's guide where we look at RV slide lubricant in more detail. We explain the different qualities of lubricant and offer advice on what you should consider before you get some.
We've also included an FAQ section and a guide and video on how to lubricate your slide-outs, so you should fully equipped with everything you need to know about RV slide out lubricants.
If you prefer, you can scroll straight down to the RV Slide Lubricant Buyer's Guide by clicking the link...
Review of the Best RV Slide Lubricants
Now it's time to look at the best RV slide lubricants. All lubricants are recommended. Some are better than others, but they will all do the job, and help you keep on top of the maintenance of your second home.
CRC Power Lube Industrial High Performance Lubricant with PTFE
CRC Power Lube Industrial High-Performance Lubricant with PTFE is definitely up there with the best RV slide out lubricants. This product gives a high performance as well as being a multi-purpose choice.
The great thing about this item is that it makes use of PTFE (Polytetrafluoroethylene) along with what is known as extreme pressure additives, both of which offer you unparalleled performance. Furthermore, it boasts twice the load carrying capacity when compared to most of the general purpose option found in the market.
Due to it being multi-purpose, you can use this product for a variety of things. This one can be used on gears, motors, cables, bearings, rollers, linkages, guide bars, cams, pulleys, ball joints, slides, hinges, pistons, cutting tools, taps, conveyors, lifts, doors, lifts, and fans. If there is something you wish to protect, there is a good chance this lubricant can do it, while offering effective lubrication.
Being a spray can, you can easily carry it around with you. Simply unscrew the cap when you wish to use it. Having a sturdy cap means the components won't escape while you carry this spray can around in your tool bag.
 Thetford Premium RV Slide Out Lubricant
Next the Thetford Premium RV Slide Out Lubricant, and again an excellent RV slide out lubricant. One of the most noteworthy things about this product is the amount of versatility it offers. You can easily use this for cars, boats, RVs and even particular stuff around the house. 
This product has been formulated to prevent rust, and as long as you keep on top of things you'll never hear any squeaks. It also gets rid of binding, and reduces friction. And, it can displace moisture from equipment, helping keep parts safe from corrosion.
You can easily use this product on a variety of items, such as slide outs, gears, door hinges, rollers, brake parts, repair tools, and more. If there is a squeaky fan in the house, you can use this lubricant on that, too. Another great thing about this item is how you can spray it upside-down, allowing you to get into more nooks and crannies. 
Camco Slide Out Lube
Camco Slide Out Lube is another reliable product you should know about. We all know how immensely annoying it can be when the RV slide-out is squeaky and doesn't work as efficiently as it should, well using some of this regularly will eradicate that.
Applying it for the RV slide-out means you are protecting the area for rust and corrosion. It keeps the moisture in the air at bay and thus, reduces the damage caused by oxidization. Furthermore, due to the nature of this lubricant, it also wards off grime and dirt. So, by using this slide out lube, you will be able to keep the area clean of the damage or dirtiness caused by environmental factors.
Simply use this product on the RV slide-out and you're good to go. And yes, it can also be used on a variety of repair tools, chains, gears, rollers, and more. If there is any item giving you a difficult time due to poor friction and squeakiness, you can use this lubricant to handle the problem efficiently.
Thetford Premium RV Slide Out Conditioner and Protectant
We have another from Thetford to share with you. Thetford's Premium RV Slide Out Conditioner and Protectant does just what the name states. It offers effective lubrication, as well as protection.
This product allows you to increase the longevity of your RV's slide-out, and due to the overall versatility, you can use it on boats, cars, and even on certain stuff in your home.
The chemical composition of this slide out lubricant has been formulated to make things easier for you. This product prevents cracking, fading, and deterioration. Sounds good for your vehicle, right? Specifically talking about RVs, you can use this item on the RV's windows, tires, doors, and seals. It works on all of these things to offer protection, as well as lube.
You won't have to wipe anything away when using this product. The easy-to-apply formula means you just apply the components present in this can and let them work their magic. This product has been formulated with graphite. This means that it will coat the surface of the item you apply it on with a water-repellent film. This film helps keep the area clean and shiny. It also protects against damage from UV rays.
Protect All Slide-Out Dry Lube Protectant
Protect All Slide-Out Dry Lube Protectant has been specially formulated to lubricate, as well as protect, all of the metal parts of the slide-out assembly. This means it will protect the cables, gears, and even the support arms. This is an all-around solution for all your RV slide-out troubles. Simply use this and see the components beginning to work more effectively.
This product has been designed to quickly penetrate between and around the parts of the slide-out. It offers a lot of coverage and thus more protection as well. The formulation makes it able to displace moisture.
Not only that, but this lubricant also prevents rust and corrosion from occurring. By using this product, you are coating the area of application with a firm, dry, waxy, protective amber-colored film. Such a film will help it function as good as new.
Another thing you should know about this product is its ability to work under extreme conditions. It has been tested by the American Society for Testing and Materials. It can also withstand a lot of humidity and salt spray. This means it will do a decent job in keeping your vehicle safe from environmental factors. You can easily use this product for cars, boats, bikes, fans, windows, repair tools, and more.
3-IN-ONE RVcare Slide-Out Silicone Lube
What Recent Buyers Report
Almost everyone who purchased this RV slide out lubricant loved it, with buyers stating that it returned their seals to their original shape. They said that it extended the life of their rubber seals, and made them silky and soft. While users loved the fact that it reduced highway noise, some complained that a lot of clean-up was required after use. 
Why it Stands Out to Us
Specially formulated to lubricate and waterproof slide outs, this unit will protect your RV's slide out from water damage and any other squeaking issues. It can be used on several different surfaces, including vinyl, metal, and plastic, so you won't have to worry about purchasing different lubricants. It also features a spray nozzle that offers users more control, making the unit incredibly easy to use.
Bottom Line
If you want to increase the lifespan of your RV's slide out, then the 3-IN-ONE RVcare is certainly worth a try. It's extremely easy to use, boasts a smart straw that regulates lubricant flow, and prevents corrosion and rust. However, it is a bit runny. 
Buyer's Guide
Now for the buyer's guide. Here we look at RV slide lubricant in more detail, and explain how often your slide outs need to be lubricated. We also look into RV slide out lubricants and offer advice on the things you need to consider before buying some.
There's a step-by-step guide and video on how to lubricate your slide-outs. Ending with an FAQ section, you should know all there is to know and be ready to go shopping once you're finished with the guide.
What is RV Slide Lubricant?
As you travel through different terrains, your RV gathers dust, dirt, and several other elements. Due to the different environmental factors, and the changing weather and temperature, dirt, snow, rust, and dust particles start accumulating on the slide-out. The build-up of these elements then causes the slide-out to get stuck, and this is where an RV slide lubricant comes in.
A specially formulated product that helps keep your RV's retracting system in shape, an RV slide lubricant decreases the friction that's caused by a build-up of corrosion and dirt in the window. It also tackles debris and makes it easier for RVers to clean problematic areas.
How Often Should You Lubricate Your Slide-Outs?
Experts suggest that it is always) a good idea to stay on top of maintenance when it comes to an RV or other vehicles. And this includes proper lubrication.
The answer to this question does depend on the model of the RV slide-out. Always remember to consult the vehicle's manual to learn about the recommended number of times you should lubricate the slide-out. Certain experts say you shouldn't do so more than once every eight weeks.
However, lubrication also depends on the type of environment the RV will be facing. You will need to apply more if you are going to travel in areas with a lot of moisture, cold, or snow. Going through areas with high heat would also make for a more enjoyable experience if the RV slide-outs are lubricated.
Just remember to have control and not go overboard with the process. Too much is going to cause more harm than good in the long run.
Are All Lubricants The Same?
When you go looking one, you will see a lot of options for you to choose from. Now, wondering whether or not all are the same is a valid question to have. However, upon further research, you will see that no, not all lubricants are the same.
Depending on the kind you choose you will notice some have a dry consistency while some are wetter. Furthermore, some have petroleum added while some make use of silicone.
Some types available in the market start as liquid vapors (in the form of a liquid spray) and then turn into a greasy protective layer on the area they have been applied to. Particular lubes are fluids and have to be applied with a cloth instead of being sprayed.
How to Choose Slide Lubricant For Your RV
When looking for a lubricant for your RV, should you simply go ahead and pick the first you see? No, you need to do proper research to find the perfect option. By doing so you will be able to extend the longevity of your vehicle, which is something we all want, right?
Here are a few essential factors you should keep in mind when buying:
Level of Lubrication
Obviously, you are purchasing this type of product for lubrication purposes. That is why it is crucial to see the extent of lubrication the said item is able to provide you with.
Level of Protection
A reliable option is one which protects the area of application. Ensure the lubricant you buy protects the surface from rust and corrosion. It should be able to repel water and resist heat.
Ease of Use
The lubricant should be easy to use. Does it come in a spray can or will you have to first apply it to a piece of cloth and then to the intended surface?
Is it Runny?
No one appreciates an option which drips or is runny after application. Such an option can cause a lot of mess. So, make sure the lubricant you select isn't runny and doesn't drip.
Cautious Considerations to Keep in Mind
Selecting the best RV slide lubricant depends on several different factors. To ensure you make the right decision, here are some considerations to keep in mind:
Lubrication Quantity
The amount of lubricant needed to be sprayed differs with every situation and depends on the efficiency of the lubricant, along with the seriousness of the issue. When selecting the right quantity, make sure you consider the amount that would be needed in the lubrication process, the frequency of the process, and the amount needed to maintain the slide-outs condition.
Since most slide-out mechanisms require regular lubricant applications, it's advisable to buy the product in bulk.
Lubrication Level 
Simply put, the lubrication level refers to the efficiency of the product. All slide-out lubricants have different lubrication levels suited for solving different problems. Mild lubricants are suitable for average and mild lubricant problems, whereas heavier lubricants are ideal for solving long-existing problems.
Identify the type of situation you're in regards to window lubrication, and then decide the kind of lubrication power that will best suit your requirements. 
Price 
If you're on a budget and have a small lubrication issue, then it's better to purchase a mild slide-out lubricant, as it's cheaper than a stronger one. However, if you have a longstanding problem, then it's advisable to buy a strong lubricant, and consider it an investment towards future travels.
How to Lube Your RV Slide-Outs
Knowing the proper way to lube an RV's slide-out is essential if you wish to experience the full benefits of the lubricant you will be using. A lubricant won't be much help to you if you aren't able to use it properly. So, let's go over some of the steps you should keep in mind to properly lube an RV's slide-outs.
1. The first step is to pull out the slide-out. Only by having the slide-out fully extended will you be able to lube the required surfaces for efficient functioning.
2. Some of the most essential parts of the slide-out, which needs to be lubricated, are the rubber seals. You need to protect them from cracking or prematurely decaying.
3. Simply grab your lubricant and spray the rubber seals. You will need to keep in mind that you need to cover all of the rubber seals (from top to bottom).
4. The same goes for the gears, sliders, and other metal parts of the slide-out gear.
5. You can either go for a spray can or you can apply the lubricant to a piece of cloth and then use the fabric on the rubber seals.
6. Remember not to go overboard with the lubricant. A single application on the rubber seals and slide-out gears should be enough.
Make sure to check out this video to better understand the process involved in lubing the RV Slide-Outs (including the rubber seals and metal parts).
Conclusion
Maintaining an RV doesn't need to be a hassle for anyone. If you have the proper tools and products, you can easily be on top of the maintenance process. One of the things you need is a reliable RV slide-out lubricant. We hope this article, which includes a review list, has helped you learn more about slide-out maintenance and the type of lubricant you should go for.
People Also Ask 
With so many different products available today, choosing the best RV slide lubricant can be a stressful and frustrating task. To help you make the right decision, and to clear away any queries you may have, here are some of the most frequently asked questions:
Do You Have to Lubricate Your Slide-Out?
Although RVs are designed to be as maintenance-free as possible, it's better to lubricate your slide-outs to keep the internal moving parts and seals lubricated. Most manuals suggest that RV slide-outs should be lubricated once every eight weeks.
Can I Use RV Lubricant on My Slide-Out Seals?
Yes, RV lubricants can be used on slide-out seals. You can directly apply the lubricant on your RV's rubber seals. It's advisable to clean the rubber first and remove any dirt or debris that has accumulated.
Will Using Too Much RV Slide Lubricant Damage My Slide-Out?
If you're traveling in colder areas with a lot of snow or moisture, then it's better to apply more lubrication. However, make sure you don't go overboard as too much lubricant can do more harm than good, and can negatively affect the lifespan of your slide-out.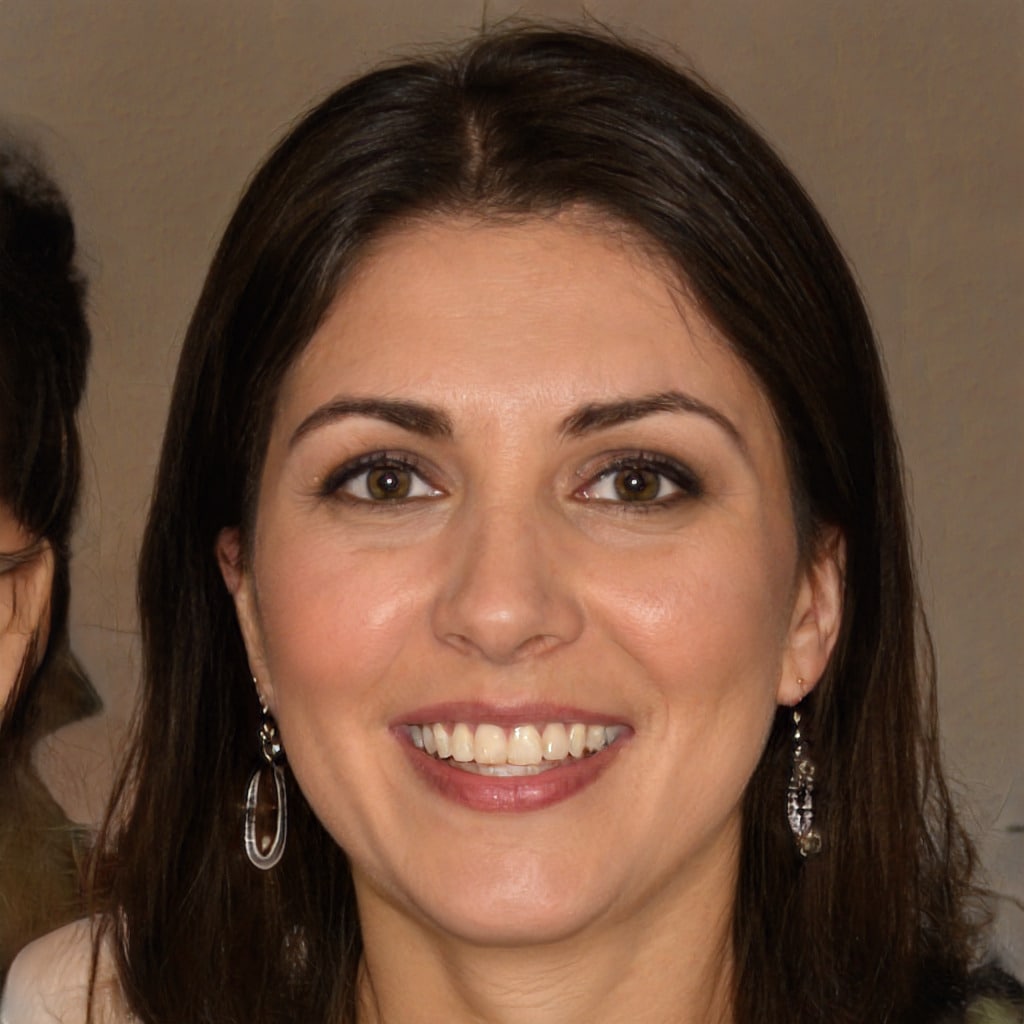 Hello, fellow wanderers! I'm Alyssia. Since 2008, my husband and I have called an RV our home, journeying through life one mile at a time. Our nomadic lifestyle has led us to over 70 countries, each with their unique tales that have shaped our own.
I share our stories and insights right here, hoping to inspire and guide you in your own adventures. Expect tips on RV living, our favorite camping spots, breathtaking hiking trails, and the joys and challenges of an ever-changing view from our window. Alongside, you'll also find practical advice on outdoorsy stuff, designed to equip you for any journey. Join us as we continue to explore the vast, beautiful world on wheels!