Looking for the best RV washer dryer combo? It's an essential feature and will save you plenty of time while you're out on the road.
When you are traveling, options for cleaning clothes are limited, and laundromats getting more expensive, the costs can add up and many are very unsanitary. Never mind the costs, it's nice to have the convenience of always having a washer and dryer with you so you're not restricted and of course, is there anything more boring than siting in a laundromat?
An RV washer dryer saves you all the time and beats any boredom as you can easily wash and dry your dirty washing on your RV.
In this article, we introduce you to the best RV washer dryer combos, explaining what features to look for. Our review goes into detail about each RV washer dryer combo model, and afterwards we explain in more depth what to look for. Then to end the article, as always, we answer any FAQs we regularly get from our readership regarding RV washer dryer combos.
If you prefer, you can jump straight to the Best RV Washer Drier Combos Review by clicking the link…
Aspects to Consider Before Buying a Washer Dryer for Your RV
The best RV washer dryer combo depends on individual scenarios, such as how often you expect to do laundry on your trips and what kinds of clothes or other items you will typically be washing.
Size / Capacity
Washers and dryers are one of the bulkiest items you can buy for an RV, so it's important to consider what kind you can fit in yours. If you're working with limited space, it's best to go with either a portable or stackable RV washer dryer combo. If you know you'll be washing larger items on a regular basis and you have enough space to accommodate them, you can go with a combo that's closer to full size.
Wash Programs / Water and Energy Use
Some RV washer dryer combos are simple and straightforward with very few adjustable settings, while others include a variety of wash programs to choose from. If you prefer to do things manually, having fewer program options will help keep things simple. If you like automatic systems better, it's best to have a machine that provides different programs and settings you can adjust for each load.
Noise
Some washer dryers for RV can be very loud, especially when the water is draining after the wash cycle. For some people it's not a problem, but if you think you need to do laundry early in the morning or late at night, it's probably best to invest in a quiet model that won't wake up the whole campground.
Durability
Unlike the washer and dryer in your home, an RV combo needs to be able to withstand the normal turbulence that occurs in a moving vehicle. The best models have features like springs or shock absorbers to help protect them from damage.  
Review of the Best RV Washer Dryer Combos
The size, capacity, and capabilities of RV washer dryer combos vary greatly. We'll walk you through the best options out there that can support all kinds of laundry routines and preferences.
ZENY Mini Twin Tub Washing Machine
When you're constantly on the move, it's important to have an RV washer and dryer combo that's easy to take along with you. This model from ZENY is great value, compact, and highly effective. Measuring 23.6 by 27.2 by 15 inches, it will easily fit in the majority of RVs and campers without a problem.
The twin tub is the perfect design if you're limited on space but still want an option that can both wash and dry clothes. The washing tub can be set for different load sizes up to 8 pounds and has varying cycles lasting a maximum of 15 minutes.
The other tub has a spin cycle that can dry loads weighing up to 5 pounds and runs for up to 5 minutes at a time. Both cycles can run simultaneously if you need to do a few loads in the same day. Once you're done, the washer can be drained into a bucket or bathtub.
On top of that, it runs quietly with no annoying vibrations, making it a perfect RV washer dryer combo to use it in the early morning or late at night without waking or annoying your neighbors.
Bottom Line
This is a versatile and lightweight option that's ideal for traveling, especially when you're in a compact space like an RV. Both tubs in the unit are effective at cleaning and washing clothes, but it may take a couple cycles. Luckily, you can run both at the same time to speed up the overall process.
The only downside to this washer dryer combo is that you might struggle drying bulky and heavy items, such as blankets or jeans, because of its portable size.
Pros
Great value
Quiet while running
Easy setup and drainage
Lightweight, compact, and portable
Both washer and spinner dryer included
Cons
Works best with small, lightweight items
Can be time consuming
Giantex Portable Mini Compact Twin Tub Washing Machine
Very close behind the ZENY Mini Twin Tub Washing machine, we have an excellent portable RV washing machine and spinner from Giantex. Like the ZENY model, it has a compact twin tub design with both the washer and spinner built into the same lightweight unit. The entire unit weighs less than 30 pounds, and with dimensions measuring 24.8 by 28.6 inches with a depth of 15 inches, it really is 
The RV washing machine has an 11-pound capacity and the rinse cycle can be easily customized based on the load size. The built-in timer can go up to 15 minutes and washes clothes quickly but thoroughly. The spinner dryer has a 6.6-pound capacity, so most loads will need to be split into two different groups for drying.
The dryer is much quicker than the washer, and the timer only goes up to five minutes, so it will take roughly ten minutes to dry the entire load. There is also a drainage tube that allows for quick and effective draining.
Bottom Line
Overall, this option is easy to use, energy efficient, and environmentally conscious. Because of its compact design, you'll have no problem bringing it along on a trip in a confined space. The washer has twice the capacity of the spinner dryer, but the spinner can complete a cycle in five minutes or less, so washing and drying an entire load should never take more than 20-25 minutes.
Pros
Energy-saving
Easy to operate and drain
Lightweight and compact
11-pound washing capacity
Fast and thorough
Cons
Built for small, lightweight items
Spinner has half the capacity of the washer
Splendide WD2100XC Washer Dryer Combo
Vented washers and dryer combos are a great option for RVs because they're more water and time efficient than non-vented alternatives. However, to use them you first have to install a ventilation system.
This vented RV washer dryer combo has a wash capacity of 15 pounds and a dry capacity of 11 pounds. It's slightly larger than other options, measuring 33.1 by 23.5 by 22.6 inches and weighing about 130 pounds in total.
The brushless AC motor can reach speeds of up to 1200 RMP and runs smoothly and quietly, and the increased speed helps it dry items up to 20 percent faster.
It has an automatic water level control that adjusts to maximize efficiency, but there are options to set it for low spin or water temperature, depending on the specific requirements of each load. In total, there are 10 programs for washing and three for drying.
Like the Splendide stackable unit, this vented RV washer dryer combo is built for travel. It has durable springs, shock absorbers, and a stainless steel drum to protect it from damage.
Bottom Line
Vented models may require a little extra work in the beginning, but they save on time, water, and energy in the long run. This model has the options and capabilities of most washers and dryers you have at home but is still fairly compact. On top of that, it has extra features like springs and shock absorbers to keep it protected in an RV.
Pros
Large capacity
Quiet AC motor
Extra wide loading door
Water and space efficient
Heavy duty springs and shock absorbers
Adjustable
Cons
More expensive than other options
Requires installation of ventilation system
KUPPET Portable Washer Dryer Combo
If you're really tight on space, the KUPPET Portable Washing Machine is the ideal choice. Weighing a mere 10 pounds and barely more than 20 inches tall, this RV washer dryer combo will fit in even the most compact of spaces. It utilizes the twin tub design, with both sections able to run simultaneously to save on time and energy.
The unit has a substantial load capacity considering its small size. The washer has a maximum capacity of 5.5 pounds while the dryer has a capacity of 4.5 pounds. It's powered by a 1300RPM motor with a maximum frequency of 60Hz, which allows it to dry clothes faster and more thoroughly than many of its competitors.
The washing machine has a drainage tube to make getting rid of the dirty water easy. Because the model is so lightweight and compact, it's super easy to transport. It should prove no problem if you need to move it in and out of the RV at different sites. It's also a very durable RV washer dryer thanks to the high strength plastic, and for choice the model is available in purple or blue.
Bottom Line
This RV washer dryer combo is incredibly lightweight, portable, and efficient. It's ideal if you need a unit that is small and easy to move frequently. It probably won't be able to handle bulkier items, but it's a quick and easy way to clean most laundry items during your travels.
Pros
Includes drainage tube
Energy and time efficient
Easy to set up and operate
Lightweight, small, and portable
1300RPM motor for efficient drying
Cons
Not ideal for larger items
Splendide Washer ARWXF129W Washer Dryer Combo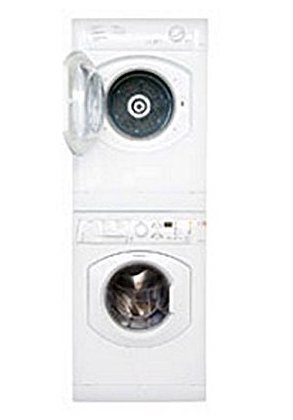 If you prefer a full RV washer and dryer combo but don't want to lose a ton of space, this stackable duo is the perfect solution. Available in a sleek white design made for travel, it's a convenient and durable model that is ideal if you want something with full washing and drying capabilities that will last for years.
The washer can support 15 pounds at a time with 13 washes per cycle. It has an automatic water level control that adjusts itself based on the size of the load, but it typically uses between 7 and 16 gallons each cycle. The washing machine measures 23.5 by 32.7 by 22.8 inches.
The digital display makes it easy to adjust the settings and see how much time is left in a cycle, and there are four special wash options.
With heavy-duty springs and shock absorbers, this stackable RV washer dryer combo is ideal for traveling over varied terrain. The unit is also equipped with stainless steel drums and reinforced cases for further protection, so it will last for a long time in the more strenuous environment of a moving RV.
Bottom Line
This stackable unit is ideal if you want one with a larger washing capacity and full dryer (instead of a spinner). This stackable RV washer dryer combo stands out because it has those capabilities while still being relatively compact.
Its washing capacity is smaller than the average washing machine but is still good considering the overall size of the unit. The heavy-duty springs and shock absorbers enable it to withstand the normal bouncing and rattling that happens while driving.
Pros
Special wash settings
15 lb. washing capacity
Space-saving stackable design
Capable of full washing and drying cycle
Built for travel
Cons
Load capacity is small for the unit size
Types of RV Washer Dryer Combos
Below are the most common types of washer and dryer combos:
Portable Washer and Dryer
Portable models are lightweight and compact. Most use the twin tub design with a washer and spinner dryer. Since they are so easy to move, they're a great option if you're limited space or want a model you can also use elsewhere. Most use no or minimal electricity.
They're designed to clean lightweight items, and shouldn't be considered an exact substitute for a standard washer and dryer. But they still work well for most clothes you would bring travelling. Portable RV washer dryer combos usually finish a complete wash/dry cycle in under 20 minutes, making them economical on time and energy.  
Stackable Units
By using a stacked washer and dryer pair, you'll save space while still having access to a full washer and dryer (instead of a spinner). Most of these units have washers and dryers that are very similar to the kind you find in a typical home, but are usually a little smaller. They tend to have a good range of wash programs and can wash and dry larger items most portable units cannot.
Vented Washer and Dryer
A vented washer dryer combo sucks the air from the room and warms it to help dry the clothes. It then expels the moisture-filled air in the form of exhaust. For this reason, you need to install a proper ventilation system in your RV so the exhaust has a way to get out. The set-up process is more complicated for this type, but in the long run they tend to be more efficient when it comes to water and time.  
Non-Vented Washer and Dryer
Ventless washer dryers do the opposite. They take the hot air from inside the dryer and recirculate it, so there's no need to install a ventilation system for the air to get in or escape.
People Also Ask – RV Washer Dryer Combo FAQs
Can you put a Washer and Dryer in an RV?
Some RVs come with a washer and dryer, but many don't. Most units can be installed fairly quickly with minimal adjustments to the RV. Vented washer and dryer combos, however, require the installation of a proper ventilation system.
How does an RV Washer Dryer Combo work?
The mechanics of a washer dryer combo varies based on the type but investing in a combo for an RV is always worth it. Washer dryer combos are efficient, save space, and are easy to operate.
Do RV Washer Dryer Combos need venting?
Only vented washer and dryer combos require the installation of a venting system. All other types have their own systems and do not need to take or expel air to work properly.
How big is an RV Washer Dryer Combo?
The size of an RV washer dryer combo varies by type. Twin tub models, where the washer and spinner are together in one unit, are often small enough to fit inside a shower or closet. Washer dryer combos with units that are closer to full size will take up more space, but you also get a larger load capacity, and a wider range of settings. Stackable RV washer dryer combo units are a good compromise when it comes to space.
Getting an RV Washer Dryer Combo
The best RV washer dryer combo depends on many factors. These include the type of items you wash on a regular basis, your wash program preferences, and the amount of space you have available for a unit.
There's a wide range of options out there to accommodate for all different kinds of recreational vehicles and laundry routines, so make sure you know which type you want before buyng.
You'll of course have to consider the space first and foremost, but once measured, you'll have to decide on which type of RV washer dryer combo is best for you.
The above article should have helped, but if you have any other questions, make sure you contact us.
Share to Pinterest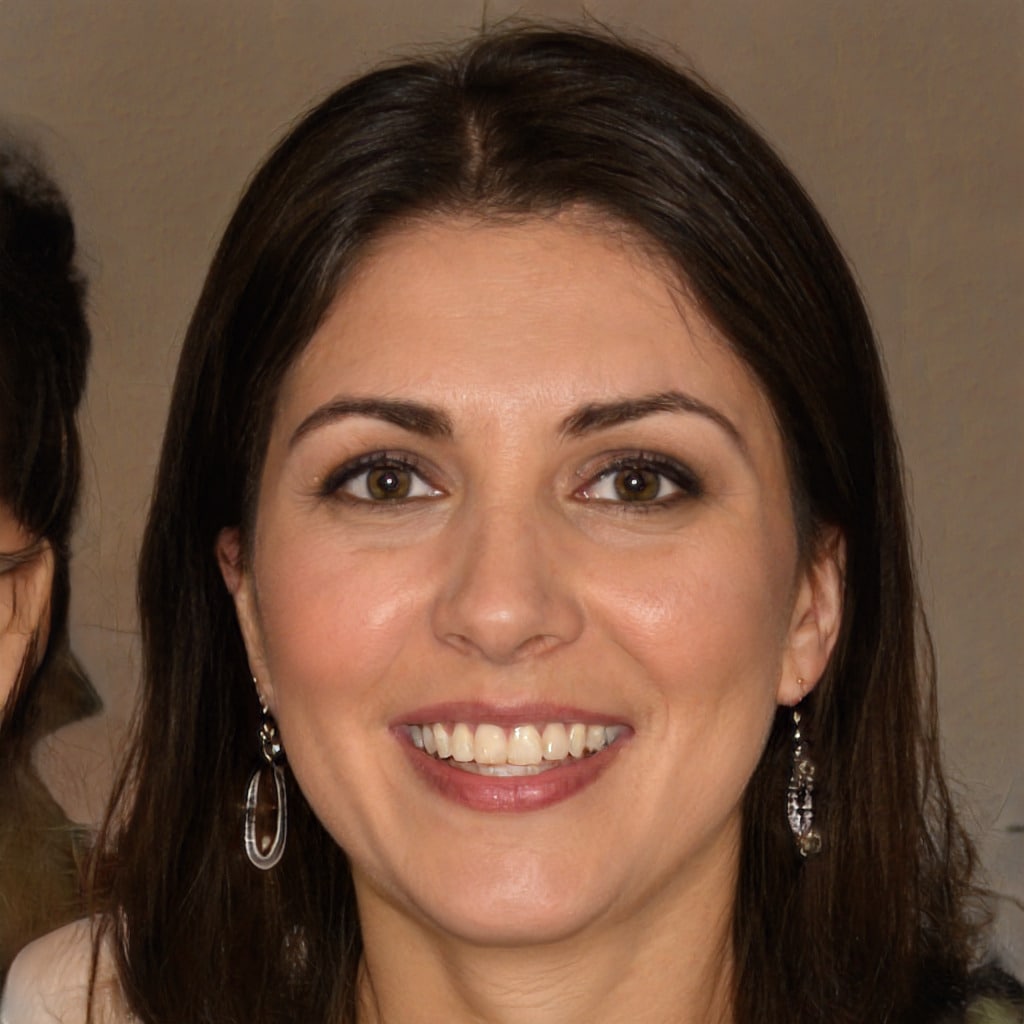 Hello, fellow wanderers! I'm Alyssia. Since 2008, my husband and I have called an RV our home, journeying through life one mile at a time. Our nomadic lifestyle has led us to over 70 countries, each with their unique tales that have shaped our own.
I share our stories and insights right here, hoping to inspire and guide you in your own adventures. Expect tips on RV living, our favorite camping spots, breathtaking hiking trails, and the joys and challenges of an ever-changing view from our window. Alongside, you'll also find practical advice on outdoorsy stuff, designed to equip you for any journey. Join us as we continue to explore the vast, beautiful world on wheels!