RV Water Hoses
Looking for an RV water hose? It may seem like straightforward decision, but there are certain factors to consider. Design, length, safety, storage… are all considerations before investing in one.
What type of hose do you want for your RV? Is it just for drinking or general use? Do you spend a lot of time in the north? If so, do you need a heated RV hose or one with freeze protection? Knowing how to choose and use the right types for different purposes will decrease the time you spend on maintenance and keep you safe on your next big trip.
There are many things to consider, but fear not as we've reviewed the best RV water hoses on the market. We have included many different types of hoses at different budgets, so you can be sure we have something that will suit your needs.
After the review, we've included a buyer's guide, where we discuss the important factors to consider, such as the price entry, length, type and diameter of the hose, among other things. Ad remember, an RV water hose isn't your typical garden hoses, so make sure to read until the end of this guide to discover more about the high quality RV water hoses.
If you prefer, you can skip straight to the RV Water Hose Buyer's Guide by clicking the link.
Review of the Best RV Water Hoses
After much research, we've selected our top choices for RV water hoses. They are all excellent options: durable, flexible, and long-lasting. We'll take a close look at each product to help you decide the best hose for you.
Please keep in mind that not all of these products are designed for drinking water. Unless specified that the hose is approved for drinking water, do not use it for that purpose.
Best Overall RV Water Hose:
HoseCoil 3/8 inch Self Coiling Water Hose
The HoseCoil is the best of the best RV water hoses. It is at the top of our list because of its ease of use, durability, and versatility. It has ¾ inch GHT anti-corrosion brass connectors that are compatible with most outdoor home and garden faucets in the United States.
The hose itself is made from Polyether material, making it both strong and flexible. If you want a hose you can use across multiple appliances, this is a great option. It is designed to work well with RVs, boats, and home gardens.
Another perk of this RV water hose is how easy it is to store. This self-coiling 15-foot hose takes up only 4" x 4" x 10" of space when it is completely coiled up, allowing for more flexibility when in use without taking up all of your storage space.
Bottom Line
With its flexible yet durable design and excellent flow rate, this model is an easy favorite. It is slightly shorter than some of the other hoses on our list but is still long enough to work well in most contexts and is easy to store in a compact space.
Best Heated RV Water Hose:
Camco 25ft 22922 TastePURE Heated Drinking Water Hose
If you'll be using your RV in cold temperatures, a heated water hose is a great investment. The Camco 25-foot TastePURE Heated Drinking is a top-quality product guaranteed to keep your water flowing through even the most intense winters. Camco's tests have shown that it keeps water flowing even when the outside temperature dips down to -40 degrees Fahrenheit.
The heated water hose has a self-regulating heat source that keeps water moving at a consistent temperature without the need for a thermostat or temperature controller.
There are matching female hose fittings included, so you can use the plug on the supply or discharge end of the hose. The nickel-plated fittings are also designed to resist corrosion and strain to keep the hose in excellent condition for a long time. The 16-AWG power cord is six feet long with an illuminated LED indicator.
This hose is NSF-61 certified and free of lead and BPA, so it is safe to use for drinking water. It is made in the United States.
Bottom Line
Overall, this is an excellent RV water hose to have if you live in or frequently travel to areas with low temperatures. Its minor issue with being too stiff is outweighed by its durability and quality design that keeps water moving in even the most extreme winter weather.
Best Collapsible RV Water Hose:
zero-G 4001-50 Lightweight, Ultra Flexible
If you're a little space-limited or simply in search of a more compact option, the zero-G 4001-50 is the way to go. The zero-G advanced technology makes it weigh roughly half of a normal vinyl hose, so it is super flexible and easy to use. The Tru-Flex Inner Core makes it less susceptible to kinking and keeps it flexible, even in cold weather.
It also includes a G-Force high density jacket that gives it the durability of a commercial grade hose, which prevents against leaks and punctures. Its design doesn't allow it to expand or retract, ensuring a continuous high water flow rate. If that doesn't convince you, it also boasts a 600+ PSI burst rate.
The couplings have a sturdy, long-lasting design and are crush-proof up to 900 pounds. It is also manufactured in the United States. This hose is lead-free and safe to use for drinking water.
Bottom Line
With its innovative zero-G technology, this product has the durability and flexibility of a commercial-grade hose and works well in a variety of settings. It is drinking water safe and a great option to use for an RV, but it also has the capacity to work well in home gardens as well as in professional contexts filling containers and mixing concrete. While it has some leaking issues when attached to a sprayer, overall this is a product built for easy use and longevity.
Best Flexible RV Water Hose:
Flexzilla HFZG550YW 5/8" X50 Hose, 50'
The Flexzilla HFZG550YW is a great RV water hose to use if you will be in sites that may have obstacles or greater distances the hose will have to reach. It is extremely flexible in a wide range of weather conditions, from -40 degrees to 150 degrees Fahrenheit.
Its design allows it to be extremely flexible and easy to maneuver while still maintaining its durability. There is an abrasion-resistant outer cover for extra protection. The hybrid polymer material and rib inner core design allows it to lay flat with no memory, preventing kinks and making it easy to coil.
The O-ring design ensures durability and a leak-free connection at the spigot, so it will last for years to come. While we recommend the 50-foot version, it is also available in six other lengths ranging from 3 feet to 100 feet long. This hose is drinking water safe and lead-free.
Bottom Line
If you are tired of constantly trying to untangle the knots and fix the kinks in your RV hose, the Flexzilla HFZG550YW is the perfect product for you. Even with a whopping 50 feet of length, it remains flexible in a wide range of temperatures and is easy to maneuver around common obstacles like trees and other vehicles.
If it is stored outdoors for a long period of time, its bright green color may start to develop black spots, but if it is used for an RV or kept indoors, this is an easily avoidable issue.
Best RV Drinking Water Hose:
Camco 50ft Premium Drinking Water Hose
Twenty percent thicker than the average drinking hose, Camco's Premium Drinking Water Hose is heavy-duty and built to last. We recommend the 50-foot hose, but it is also available in shorter lengths, including 4 feet, 10 feet, 25 feet, and 35 feet.
Its NSF-certified design makes it completely safe for transporting drinking water and, unlike some hoses, it does not leave a strong plastic taste in the water. It is completely free of harmful chemicals, including lead, BPA, and phthalate. For even further reassurance, it complies with strict California and Vermont low lead laws.
UV-stabilized material, machined fittings, and strain-relief ends all ensure that it will last for a long time. It utilizes a kink-free design and the ID is 5/8 of an inch, providing a continuous and high water flow rate.
Bottom Line
The Camco Premium Drinking Water Hose is designed with your safety in mind. On top of that, it is built to be extra durable and long-lasting. You can use it as the water drinking hose for your RV or for other purposes, such as camping, gardening, and outdoor washing.
Best RV Black Water Hose: 

Camco 25ft RhinoFLEX Gray/Black Water Tank Clean Out Hose
Our top pick for a clean out hose is Camco's 25-foot RhinoFLEX Gray/Black Water hose. It is made specifically for flushing tote tanks and black and grey water. The extremely sturdy connectors are also compatible with standard garden hose threads, so you'll never have an issue connecting it at a U.S. site.
Designed from durable PVC, it is built to last for a long time in different conditions and environments. It is also flexible and easy to coil, so storage is no problem.
Its bright orange color helps you stay organized and avoid the dangerous mistake of mixing up your RV water hoses.
Bottom Line
The Camco 25-foot RhinoFLEX is a durable, effective, and budget-friendly sewer hose that is easy to use and store. The bright orange color helps you keep you and your fellow RV travelers safe from hose mix-ups and contamination. It is very compact when coiled and is compatible with standard garden hose threads, so you can transport and use it anywhere.
Best Insulated RV Water Hose:
Camco 25ft 22911 TASTEPure Heated Water Hose with Energy Saving Thermostat
The Camco 25-foot TASTEPure Heated Drinking Water Hose is another effective product for cold and extreme weather conditions. Its superior insulating design provides water line freeze protection in as low as -20 degrees Fahrenheit. It even includes an energy-saving thermostat, which will help cut down the electric bill.
The exterior jacket on this RV water hose provides extra protection from the elements for the water flow and electrical components. The heavy-duty fittings keep it sturdy and corrosion resistant.
The hose also includes a female-to-male adapter for added convenience, so you can connect the water supply to either end of the hose. Further, it is lead-free and NSF-61 certified to be drinking water safe. If you prefer a different length, it is also available in versions 12-feet and 50-feet long.
It is ideal for a range of residential and commercial uses, from providing clean drinking water for your RV during the harsh winter months to agricultural watering. It is NSF-61 certified and free of toxic chemicals like lead, BPA, and phthalate.
Bottom Line
While it is slightly bulky and stiff, the Camco 25-foot TASTEPure Heated Drinking Water Hose is extremely durable and highly effective at keeping water from freezing in extreme conditions. At 25-feet, it is the perfect length for the majority of sites. The material that is used to insulate the hose is strong and long-lasting without using any of the toxic substances that could contaminate the water.
Best RV Quick Connect Water Hose Connector:
Camco 20135 Brass Quick Hose Connect
Camco delivers another top-quality product with the 20135 Brass Quick Hose Connect. It simplifies the connect and disconnect process for all kinds of hoses, and shuts off water flow automatically when it is disconnected. It is excellent for RV and residential hookups. Made from solid brass, it is sturdy and built to last for a long time.  
Designed for optimal safety, it is 2010 compliant, CSA low lead content certified, and adheres to California and Vermont low lead laws.
Bottom Line
The minor rusting issue with this connector is greatly outweighed by the convenience and durability of the product. It makes connecting and disconnecting your hose that much easier. CSA low lead content certified, it simplifies the process for you without affecting the quality or taste of the water.
Best 100 Ft RV Water Hose:
zero-G 4001-100 Garden Hose
What Recent Buyers Report
You can use this RV water hose for different purposes. It is suitable for your garden, lawn, and even for your washer. The casing doesn't fry. It is a very lightweight option that allows it to be carried around easily. The hose doesn't lose its pressure. Plus, it is visible; therefore, you won't trip over it for sure. 
Why it Stands Out to Us
A Zero-G hose is a lightweight option that is very easy to handle. It is kink-resistant and offers lasting performance. It also features the zero-G advanced technology, which helps to prevent the hose from kinking. It remains flexible even in the cold weather, and it is very easy to maneuver.
This water hose is suitable for drinking water as it is free from lead. It features a maximum feed water temperature of 80-degrees Fahrenheit, which means that it doesn't expand and retract. 
Bottom Line
Overall the Zero-G water hose is suitable for all lawn and garden applications. You can also use it for other light professional uses as well, like filling containers for cleaning and mixing concrete. This water hose can be used with most standard hose reels. You don't have to fully extend it from the reel for the water to flow properly. 
It is made using material that prevents it from deteriorating due to fertilizers and gasoline. It is also very easy to use. 
Best Flat RV Water Hose:
Garden Layflat Hose by FireHoseDirect
What Recent Buyers Report
This water hose is very lightweight, and you can easily carry it around and storing it will be no issue. It is a durable option that is built to withstand different climate conditions. You can easily leave it out in the sun without worrying about it getting damaged. Keep the hose straight, and the water will flow easily without causing you any trouble. 
Why it Stands Out to Us
With this Garden Layflat hose, you can tackle different tasks. It is lightweight and is known as a mop-up hose; however, it is not meant to be used for your house garden. The jacket is constructed using a filament polyester yarn along with filler yarns that help provide it with high strength and low elongation. 
Moreover, the filament polyester helps make it lightweight and increases its flexibility. It features brass garden hose threaded couplings along with a gasket. It has strain reliefs inside of the ferrules that help protect the hose.
Bottom Line
While this RV water hose isn't suitable for your lawn or garden, it is a great option for your trailer and can even be used for different types of firefighting (forest, brush, grass, wildland) and is also suitable for light industrial use. It is a lightweight option that is durable and can withstand different weather conditions. Overall, it is a great option for you to check out before you make your final decision. 
Best Zero-G RV and Marine Water Hose:
Teknor Apex 400650 Company 4006-50 Hose Zero-G 1/2X50 Rv/Marine
The Zero-G RV and Marine Water Hose is a durable product suited for both RVs and boats. It leverages superior zero-G technology to create a top-quality hose with the Tru-Flex inner core ensuring flexibility in temperatures as low as 35 degrees Fahrenheit and the G-Force High Density Jacket providing sturdiness. Its durability is demonstrated further with its 600+ PSI burst rate.
It has a high flow rate that is consistent with that of a standard 5/8-inch hose. The long-lasting aluminum couplings are commercial-grade and ergonomic.
It is flexible, easy to use, and significantly lighter than standard vinyl hoses. Its design keeps it smooth and sturdy for a long time, so you won't have to worry about the changing conditions while camping in your RV or sailing out on a boat wearing on its quality and effectiveness.
It is made in the United States and is certifiably safe for drinking water.
Bottom Line
You may experience a garden hose taste when drinking the water after it travels through the hose, but it is completely safe and free of any toxic substances. This minor inconvenience is overshadowed by the cutting-edge zero-G technology that creates a durable, long-lasting product.
Buyer's Guide
Now for the buyer's guide where we offer all the necessary info you need to understand RV water hoses. We look at everything you need to consider before buying one, and look at and compare the different types of water hoses.
We also offer advice on things like when it's time to replace your RV water hose, and round up the guide with an FAQ section, so you should be well prepared by the end of the guide. Happy reading.
Aspects to Consider When Buying an RV Water Hose
An RV water hose may seem like a fairly straightforward purchase, but there are many important factors to weigh before selecting the right one for your RV.
Hose Material & Length
First, it is important to remember that there are several different RV water hose types and each has its own distinct purpose. For example, garden hoses have toxic chemicals that will not impact you when they are used for their intended purpose, but can be very dangerous if used for drinking. The safest material for a drinking water hose is polyurethane.
Hoses are available in many different lengths. The ideal length for your RV will depend on the kinds of sites you like to visit. The length should be enough to connect the RV to the water source without straining or damaging the hose. If possible, it is convenient to have hoses at various lengths to use in different circumstances.
Flexibility
One of the most common issues with RV water hoses is the development of kinks and knots. If you buy a low-quality hose that uses materials susceptible to tangles, it will only cause more trouble down the road. Zero-G hoses are made to be extremely flexible and durable, so they are less likely to form kinks. Flexibility can also be affected by weather conditions. Many top hoses have specific parts of their design that ensure they are just as easy to maneuver in extreme warm and cold weather.
Storage
Before buying a hose, make sure you have the space and tools to properly store it in your RV. Using a hose bag or reel will help keep the hose in good condition. Longer hoses can come in handy if you are at a site where the water source is far away, but they also require more storage space.
Types of RV Water Hoses
There are five main types of RV water hoses to choose from. The most effective products will combine features from multiple types.
RV Drinking Water Hose
This type's sole purpose is the safe transport of clean drinking water. Always double check the certifications to ensure the hose has passed the correct tests to qualify as a reliable vessel for drinking water. You cannot use just any hose for drinking water since many other types contain toxic substances such as lead, BPA, and phthalate.
RV Heated Hose
If you know you will be using your RV in cold temperatures, it is worth it to get a heated hose. If you have one of these, you don't have to worry about going through all of the steps to insulate your hose on your own during extreme weather. It does all the work for you and keeps water flowing. Many work in temperatures as low as -20 degrees Fahrenheit.
RV Potable Water Hose
This type is designed specifically for potable water. This water is not meant for drinking but can be used for other purposes, from washing your face to cleaning the RV.
Since you will often use this type of hose to wash yourself, it is still important to find options free of common toxic chemicals.
RV Water Hose with Freeze Protection
Similar to the heated water hose, this type is meant for low water temperature and cold weather. This kind of hose does not have its own heat source and instead uses other structural components to keep water flowing in extreme temperatures.
Kink-Resistant RV Water Hose
The top-quality hoses will have built-in technology that helps prevent kinks and tangles from happening. Kinks decrease the effectiveness and longevity of a hose, so finding one that is designed to minimize these issues will last much longer and be easier to maneuver.
Drinking Water Hose vs. Garden Hose - Comparison Overview 
If you drive an RV, then you would know that you need a water hose to provide you with drinking water. Now while you may want to use a regular garden hose rather than a drinking water hose, it is better if you don't. This is mainly because the former is different from the latter. Here is a comparison between the two:
Material 
A garden hose is normally made using materials that contain toxic chemicals that are harmful and should not be consumed. These include BPA, lead, and phthalates. Meanwhile, an RV drinking water hose is made using high-quality materials that do not contain any such toxic chemicals. Instead, it is made using a special vinyl. 
Cost
While garden hoses are comparatively cheaper than drinking water hoses, they are harmful to health. 
Durability
Garden hoses are designed in such a way that they are heavy-duty and can withstand different kinds of weather conditions. Similarly, drinking water hoses are hard-wearing, lightweight, and easy to use. Both are highly durable. 
What is the Basic Difference Between a Water Hose and a Garden Hose?
The main difference between these two hoses is primarily the material they're made of. Drinking water hoses need to be made using safe material as they must follow health regulations for them to be introduced in the market. 
When is it Time to Replace My RV Water Hose?
RV owners who spent most of their time out in their vehicles will agree that a leaky water hose is probably the most common issue that they ever face. This problem is both annoying and wastes a lot of drinking water. So in case, your RV water hose starts leaking, you can try to get it fixed; however, if it develops more than one leak, then it is preferable to get a new one instead. 
Moreover, you should replace your water hose in the case of algae. If you notice that the water has a weird smell or taste, then it is better to investigate; there might be some green goo growing in your hose. Algae can contaminate the water, which makes it harmful for drinking, bathing, etc. It can be both toxic and non-toxic and can have severe side effects on your health; therefore, if you spot some in your water hose, change it as soon as possible.
People Also Ask
Still have questions? Scroll down to read the answers to our frequently asked questions on this subject.
What Diameter Are RV Water Hoses?
When buying a water drinking hose for your RV, you need to keep a few factors in mind. One of the main things that you need to check is the diameter of the water hose. You need to buy a model that features a diameter that is wide enough so that it can withstand high pressure. Most water hoses feature a diameter of ⅝ inch; you can check to see if it is wide enough before purchasing. 
How to Store Your RV Water Hose
To protect your drinking water hose, you must store it away from all the harmful elements and harsh environments. To keep your hose in a working condition, you need to store it properly neatly and securely. Therefore, when buying a water hose, make sure to opt for one that is easy to store. It is always a good option to get one with a recoil memory as these can be easily coiled away, and you can store them without any hassle. 
Are All RV Water Hoses Safe For Drinking Water?
The majority of RV water hoses are safe for drinking water as they are made using materials that are free from all sorts of toxic chemicals, including lead, BPA, etc. These drinking water hoses need to be free of all of these toxic chemicals for them to enter the market. However, when making your purchase, make sure to thoroughly check what the hose is made of. Examine it thoroughly and read some reviews before making your final purchase. 
How Much is a Water Hose?
If you're someone who spends most of their time in their RV, you surely want an option that will meet all of your requirements. Considering there are many different options available in the market, you must opt for a hose that is actually worth the coins. 
There are some less pricey options available as well that cost $8 to $12. These feature the standard fittings that allow you to easily connect them; however, they're not healable. Some hoses are available for $15 to $30. These are high-quality units that are longer; meanwhile, some options feature a heating unit as well. 
Other options fall in the $40 to $120 price range that offers some fancy features, such as premium hoses for colder conditions. While you don't have to spend so much on a water hose, if you're planning on traveling in your RV for longer periods, then high-quality ones should be your preference. 
How to Fix a Hole in a Water Hose
Your water hose is essential for your RV; however, a bent or tear can make life a lot difficult. You can easily fix these tears. 
In the case of small holes, you can use an electrical tape since they feature PVC backing and a rubber-based adhesive so they can effectively plug the hole. Meanwhile, for larger tears, a hose mender is a good option. This is basically a short plastic or metal tube that is used to replace the damaged section and is easily available on the market.
How Do You Insulate an RV Water Hose?
Start by wrapping the outside water lines in heat tape and encasing them in foam pipe insulation. Repeat this same process for the RV's water hook-up hose as well.
After you have done this, place a tank heater on the bottom of each water tank. Plug the tank heater into the RV electrical system or battery. Then, put pipe heaters on the piping of the holding tank.
The final step that will keep your hose from freezing is buying and installing skirting around the bottom of the RV. This helps keep the cold air out and there are many skirting options that are relatively easy to install.
How to Keep an RV Water Hose From Freezing
To keep an RV Water Hose from freezing, either follow the steps above to insulate the hose yourself or replace your regular hose with a heated one when you know you will be in cold temperatures.
Heated water hoses are an investment, but a worthwhile one. Simply connect it to the RV electrical system or battery, depending on your set up, and it will regulate the heat to keep water flowing, even in negative temperatures. Most have self-regulated systems, so you can relax and don't have to constantly monitor the hose temperature.   
How to Unfreeze an RV Water Hose
If your water hose does freeze, that are several steps you can take to fix it. The best and easiest way is to detach the frozen hose and transport it to a warmer location to thaw on its own, but this is usually not an option.
If you are going to try and thaw the hose on your own, make sure you turn off the water supply before you begin. Once you are sure this is turned off, determine the section of the hose that is frozen. The frozen sections will be cold to the touch and unbendable.
Next, use a hair dryer to start thawing the frozen part of the hose. Be careful not to melt the rubber of the hose. Start on the lowest setting and do not let the dryer get closer than 2-3 inches from the hose. Keep moving the hair dryer back and forth around the frozen area.
Once you have done this for a while, wrap the hose with electric pipe heat tape and plug the tape in. These two steps together will help thaw the frozen hose.
What is a Zero-G Hose?
A zero-G hose is 50% lighter than a normal hose and was designed to address some of the most common hose issues. Its tru-flex inner core design provides increased flexibility, preventing kinks and allowing for easier use and storage.
Zero-G hoses also have a high-density woven fiber jacket that make them smoother and less susceptible to leaks and punctures.
How to Sanitize an RV Water Hose
Keep in mind that sanitizing hoses is to keep them relatively clean for potable water and other uses; it will not make them safe to use for drinking water.
If you want to sanitize another type of hose, mix a little bit of bleach with water and pour the mix into the hose. Move the hose around to make sure the substance reaches different sections. Then, coil the hose, connect both ends, and leave it overnight. In the morning, drain and rinse the hose.
What Size of Water Hose Should I Get For My RV?  
Hoses are available in several different sizes. The most common are 6, 12, 25, and 50 feet in length. Longer hoses will give you more freedom when it comes to selecting a campsite since they can reach further, but it is also important to make sure you have enough room to store the hose when it is not in use. If you are able, it is good to have a couple of hose sizes for different sites and situations.  
Are Water Hoses Lead and BPA-free?
 As long as you are using a drinking water hose designed for RVs, it should be free of lead and BPA. Always check that is has an official certification and proof that it is safe to use for drinking. Since garden hoses are not intended for this purpose, many contain toxic chemicals such as BPA, lead, and phthalate.
RV Water Hoses - Keep the Water Running
There are many different types of hoses out there and it is essential to understand the different types that are necessary to have a functional RV. If you know how to correctly select, use, and protect hoses for their own unique purpose, you can guarantee that you and your passengers will have a safe, easy, and enjoyable trip.
The above RV water hoses are excellent products and up there with the best in their categories. If you choose one, please be sure to let us know how you get on with your purchase.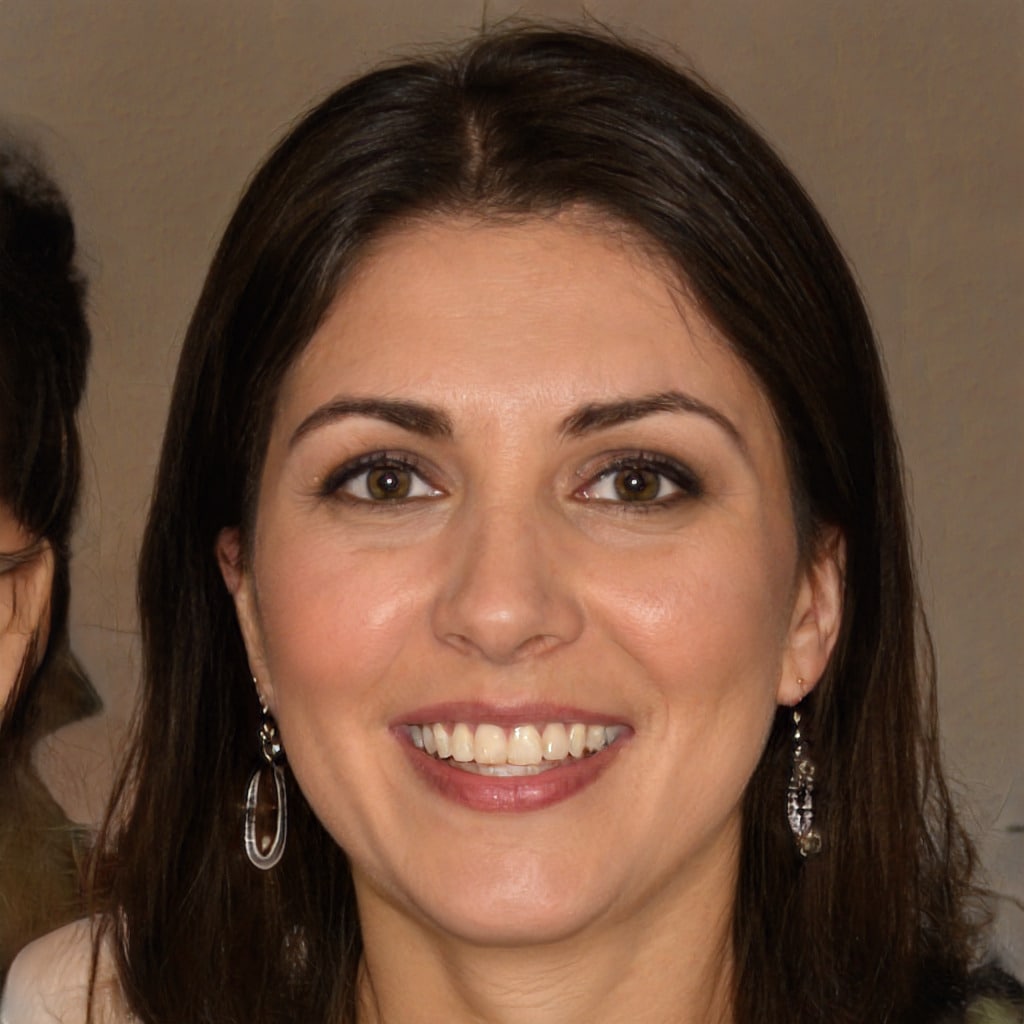 Hello, fellow wanderers! I'm Alyssia. Since 2008, my husband and I have called an RV our home, journeying through life one mile at a time. Our nomadic lifestyle has led us to over 70 countries, each with their unique tales that have shaped our own.
I share our stories and insights right here, hoping to inspire and guide you in your own adventures. Expect tips on RV living, our favorite camping spots, breathtaking hiking trails, and the joys and challenges of an ever-changing view from our window. Alongside, you'll also find practical advice on outdoorsy stuff, designed to equip you for any journey. Join us as we continue to explore the vast, beautiful world on wheels!