RV Must Haves
What are the most essential RV must haves? No matter how many times you travel, you will always think of something new that would come in handy. And sure enough, over time, we all put together the perfect set of accessories for your RV.
RV must have items will differ from person to person, but there is a core of essential accessories that you simply must have. Without them, your camping trips just wouldn't be the same.
If you travel often, you'll be aware of the importance of creature comforts and the part they play in improving your journey. Making sure you have all the essential accessories and vital upgrades is as important as deciding where to go.
The following are some of the coolest must-have items, accessories, and upgrades that you should check off your list before your next trip:
1. Pick Up a Propane Fire Pit - No More Shivering
What camping trip is complete without barbecues and s'mores? Campfires are an excellent way for family and friends to get together and spend some quality time together. However, many national parks and campgrounds have restrictions on campfires, which makes propane fire pits a definite choice in our RV must haves list.
These pits allow you to enjoy the cozy feel and warm glow of the campfire without violating any regulations. They are enclosed and raised off the floor, which ensures no contact with the ground. Moreover, the ash is contained within the fire-pit bowl, which makes it easy to clean.
Another great thing about these pits is that they are smoke-free. Thus, you will not be annoying any fellow campers nor will your clothes have an unpleasant smell on them. And, these pits are powered by a standard propane tank which, unlike the traditional campfires, makes the flame more controllable. You can choose a pit which is lightweight and uses natural lava just like the one shown in the above picture. These rocks imitate an effective flickering flame, thus replicating the look and feel of an actual fire.
2. Foldable Chairs Are a Must
It's amazing how many people forget about foldable chairs, but for us they're a definite RV must have. Investing in a few outdoor chairs to bring along on your trip is a sure way to enjoy every stop on the way. There are a wide variety of foldable chairs available. However, it is vital to explore the qualities of these chairs to ensure that you find some that fit your preference and style.
Make sure tyou choose chairs which are comfortable, collapsible, and lightweight. They should fold down and fit inside your RV storage space. Consider the measurements of the available chairs and pay close attention to weight ratings.
Choosing folding chairs that are durable and comfortable can ensure a pleasant time while enjoying nature. The above picture shows how choosing the right chairs can add to the overall feel and look of your outdoor living space beyond the confines of the interior of the RV.
3. Coffee on the Road - Uh, Yes!
Who said you can't have a freshly brewed cup of coffee first thing in the morning while you are on the road?
First-time RVers usually think that, as they will be mobile, it would be easier to get coffee somewhere along the way. However, this is not only impractical and costly, but it also does not guarantee that you will find it to your liking. Worse, you will not be able to enjoy a cup when you are feeling lazy and just want to relax. 
Therefore, it is ideal to have your own coffee maker in the RV. That said, do make sure you find a model that is user-friendly, a space-saver, easy to clean, and more importantly, able to make coffee just the way you like it: latte, espresso, cappuccino, etc. After all, there's nothing better than that freshly brewed coffee first thing in the morning.
4. Get a Hand-Held Vacuum to Make Cleaning a Breeze
Cleaning an RV's air of allergens, pet hair, dust, and other contaminants is important for your health and the health of your family. An RV has mixed flooring, which is why a broom is not the solution to get rid of dirt from many shoes coming in and out from the campground. You need an RV vacuum cleaner to keep the place clean, particularly a hand-held one, which makes it easier to clean all the hard-to-reach places. 
However, before investing in a held-held model, research a little to find one which is lightweight, easy to store, has a powerful motor, and is suitable for the carpet in your RV.
5. Leveling Blocks Are a Crucial Accessory That's Always Needed
Many a time you must have visited a campground which does not have leveled parking grounds. When you park on uneven ground, your RV will shift or tilt to one side. This will tilt your appliances and even cause damage to them.
A number of smaller lightweight trailers and travel trailers do not come with hydraulic jacks which necessitates the use of RV leveling blocks to get your rig leveled. These blocks ensure that your RV does not shift to one side and cause a problem or an accident. For instance, it can be quite problematic to cook if your RV shifts to the side.
Leveling blocks, like the one shown in the above picture, provide you with peace of mind by protecting your sensitive electronics such as refrigerators and washing machines from damage due to uneven ground.
6. Get a Tire Pressure Monitoring System (TPMS) to Stay Ahead of Flats
A Tire Pressure Monitoring System (TPMS) is a must have for safety when you are on the road. They are specifically designed kits that help in monitoring the temperature and air pressure inside the pneumatic tires of the RV. These readings are then reported to you through a monitor display as you can see in the above picture.
Therefore, it is vital to buy the right one which can deliver accurate results in real-time similar to the one in the above picture. For instance, if one or two of the tires are under-inflated, this kit will provide you with warnings and reports.
With the help of a TPMS, you can not only ensure your safety but also increase the life span of your tires and improve fuel efficiency. This system also eliminates the need to monitor the tire pressure manually, thus saving you time.
7. Kick Back and Relax in a Hammock After a Long Drive
It is very relaxing to lie back in a hammock and read a book or just take a nap after a long drive. You can easily set them up inside your RV as shown in the above picture or you can enjoy the sun outside, lying snuggly in a hammock between two solid trees.  
Hammocks are available in various sizes and are made from different materials. Make sure you find one that fits the space in your RV. Hammocks make a perfect gift for the ardent RVer for any occasion - be it Father's Day, Christmas, or just because. Quite simply a hammock is one of the most absolute RV must have accessories.
8. Stay Connected With the World and Get a WiFi Booster
It can be quiet frustrating to find a poor and unstable WiFi connection while camping. It can be very stressful not being able to stay connected to your family, answer your emails, or get in touch with your office.
Getting a good, quality WiFi booster can help overcome this problem as it can boost your existing WiFi network connection and even locate weak and far away signals and boost them for better reception.
So, if you want to shop online, browse the web, or don't want to miss an episode of your favorite TV show, make sure you choose a model that can boost even weak WiFi signals and is not hard to install.
9. You Can Never Have Too Many Extension Cords
Extension cords are vital for an RVer. It is best to have various lengths of extension cords to ensure that you do not have any problem when you visit various campgrounds. Make sure that you use extension cords from reputable companies to protect your electrical appliances from any damage.
They should be both safe and durable and able to bend in all manner of positions. This will provide high connectivity for your electrical devices.
It is not a given that you will find a parking spot close to a power source every time you enter a campground. Therefore, if you are going to invest in just one extension cord, make sure that you buy one which extends to 25 feet so you can easily reach the faraway outlets and sources easily. 
10. Invest in GPS, So You're Never Lost
Another safety device which is a must for a recreational vehicle is the GPS. This device makes it easier to plan for the trip ahead and avoid the trouble of guessing the exact location of RV-specific activities.
The GPS also ensures that you will arrive at your destination in a timely manner. It lowers the risk of getting lost and allows you to save money on fuel by providing the most fuel-efficient route to a particular destination.
There are various models available, which can not only point us in the right direction, but also provide real-time traffic and weather updates. If you love to travel to new places and explore new campgrounds, then a GPS is a must have for you.
11. Stay Dry By Adding a Vent Cover
Vent covers allow you to keep the inside of your RV fresh and ventilated no matter what the weather outside is like.
RVs can get very stuffy when they are all closed up. However, having a constant flow of fresh air through the cabin can help keep your RV smelling and feeling fresh.
You can keep these vents open even when it is raining or when you are traveling and still enjoy high-flow ventilation. These can be easily installed with the help of mounting hardware provided.
12. BBQs + Side Clamps = On-The-Go Grilling Gourmet
No camping trip is complete without holding a decent barbecue party. It is a great way to not only enjoy grilled food but also to bond with family and friends while you are on the road.
It can make outdoor adventures and camping, including picnicking and tailgating more enjoyable. Make sure you choose a model that makes cooking easier and more convenient.
An RV grill is a nice alternative to cooking on the stove. You can cook in the midst of nature and enjoy the twilight while grilling burgers for your family. It is also a great way to get rid of the stress of everyday life. Doing something as practical and simple as grilling can bring some comfort into your rather complicated life. Just don't forget an outdoor dinnerware set and a good quality camping table to makes sure you have the perfect set up.!
13. Don't Be Caught Dead Without a Battery Charger
Power is more crucial for all of us than ever before and one the most important accessory for an RV is a battery charger. It is very helpful in keeping your vehicle charged and maintained throughout the year. Although most RVs come with a built-in charging system, they do not effectively charge the RV battery while it is plugged in at the RV park.
It is better to invest in a good, quality battery charger to protect your batteries, whteher they're standard or deep cycle batteries from damage caused by over-charging or under-charging. Find out the type of battery used in your RV and invest in a battery charger most suitable for it.
14. Fresh Water is Needed for a Number of Reasons - Invest in a Quality Hose!
A freshwater hose is essential to get city water into your trailer. Some people get really funny about water hoses. They insist that a freshwater hose should only be of white/clear color, just like the one shown in the above picture, as they are the only ones that are safe. However, this is not the case, because all colors are safe. Just make sure it is lead-free so it is safe for drinking.
Also, ensure that you get a different color hose for the black water tank so that you do not mix them up. The ideal length of a freshwater hose is 25 inches. Anything longer than this could be quite difficult to manage.
15. Just in Case You Break Down, Be Sure to Have Some Tools Handy
It does not matter whether you are a full-time or a seasonal RVer, a tool kit is a must-have for all. RV troubles never happen when it is convenient. They typically happen when the nearest RV dealership is miles away. That's why it's crucial to always have a tool kit onboard.  
Although with limited space and carrying capacity, it might be difficult to take all the tools with you. However, you must take some essential tools to make sure you do not face any problems while on the road.
RV Must Haves - Don't Get Caught Short
Investing in an RV is the first step in getting the most out of a road trip. By investing in some essential accessories, getting ahold of the above-mentioned RV must haves and upgrading key components, you'll surely make some unforgettable memories. There are many more, but we believe these make for essential listing.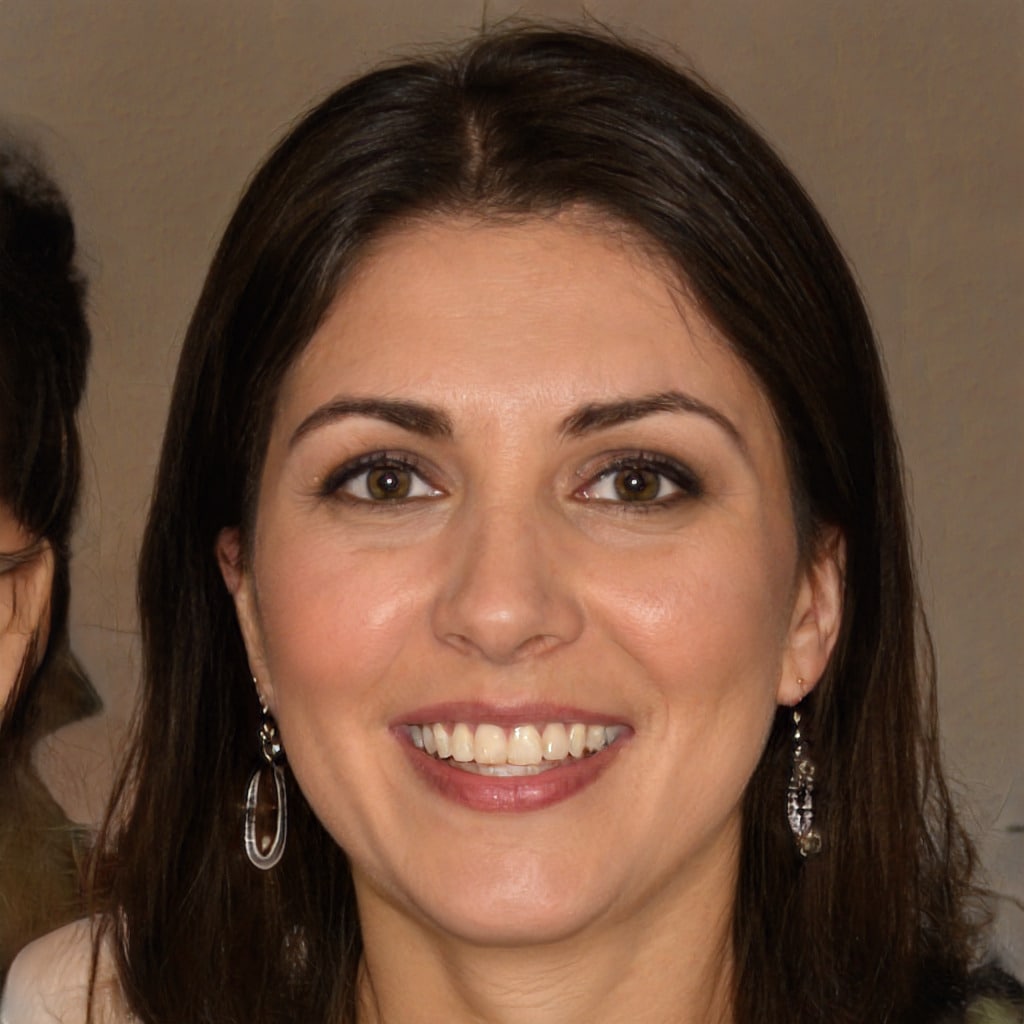 Hello, fellow wanderers! I'm Alyssia. Since 2008, my husband and I have called an RV our home, journeying through life one mile at a time. Our nomadic lifestyle has led us to over 70 countries, each with their unique tales that have shaped our own.
I share our stories and insights right here, hoping to inspire and guide you in your own adventures. Expect tips on RV living, our favorite camping spots, breathtaking hiking trails, and the joys and challenges of an ever-changing view from our window. Alongside, you'll also find practical advice on outdoorsy stuff, designed to equip you for any journey. Join us as we continue to explore the vast, beautiful world on wheels!