The Best Solar Charge Controllers
Looking for an RV Solar Charge Controller? They are an essential element to any solar panel system, and will prevent your batteries from overcharging and even discharging through the solar panel array at night.
A solar panel kit is a valuable asset, as it gives you the freedom to harness the sun's free energy and convert it into electrical power quickly and easily. It can also increase the life of your RV battery by keeping it charged and prevents it from draining.
A solar charge controller is an important element of a solar power system. It's the heart of the system that regulates the flow of power from the solar panels to the batteries, and they can help improve the efficiency of your solar power system by up to 50%.
Of course, not all RV solar charge controllers were created equally, so make sure you know what to look for. Read the review below of different models so you'll have a better idea of which to get.
We've also shared more information on RV solar charge controllers before and after the review, so make sure you read the full article...
What is a Solar Charge Controller?
An RV solar charge controller, or charge regulator, is a device that prevents the batteries from overcharging. It regulates the current and the voltage from the solar panels to the batteries, thus ensuring optimal performance of your batteries.
The best solar charge controllers regulate the unstable power generation from the solar panels and channel it to your battery in a controlled manner. Most 12-volt panels produce 16 to 20 volts. If there is no regulation, your RV batteries will be damaged from overcharging, as most batteries require only 14 to 14.5 volts to get fully charged.
Another important function of solar charge controllers is preventing reverse-current flow. This could happen during the night when the solar panels are not generating electricity. The stored electricity can flow backward, thus draining the batteries.
A good charge controller can detect when there is no energy flowing from the solar panel and open the circuit. This disconnects the solar panels from the batteries and stops reverse flow saving all the power that was stored during the day.
How to Select an RV Solar Charge Controller
There are various charge controllers available in the market. It is vital to know how they work and learn about their characteristics to make a durable and safe purchase. The following are some considerations to keep in mind to help you choose the right product for your RV:
Amp Rating
The first thing to consider before buying a charge controller is the amp rating. This measures the highest amperage the product can output to the batteries. For instance, a 10-amp charge controller will not be a good fit for two 100 watt solar panels that have a power of six amps. The two panels combined will create 12 amps while the output of the controller is ten amps, which mean that two amps will not be utilized.
The best thing is to choose a solar charge controller with a rating that is 25% higher than the peak power of your solar panel. This will also be helpful if you add more solar panels in the future.
Battery Temperature Sensor
A battery temperature sensor is an essential feature as it protects the batteries from being over or undercharged. It ensures the efficiency of your battery by keeping it at a perfect charge level.
Weight
Aside from features and functions, you should also find out the weight. It is better to choose a compact and lightweight design so that it does not add much weight to your RV.
Ease of Installation
Make sure that you choose a model which comes with a complete set of detailed instructions so that you can easily install it yourself. Hiring an expert to install a complicated unit will lead to extra costs.
Price
RV solar charge controllers can get quite expensive, therefore, it is important to keep an eye on your budget while shopping for them. You must know the features you want in this product and equate that to an acceptable price range.
Review of the Best RV Solar Charge Controllers
Time to get into the review and take a look at each model that made our list:
Best RV Solar Charge Controller Overall:
EPEVER Upgraded 30A MPPT
The Epever MPPT solar charge controller is one of the most popular and top-rated solar charge controllers available. This reliable product is designed to provide a boost to the life of your solar power generation system.

The best thing about the Epever MPPT solar charge controller is that it comes with a monitor to provides more information than other monitors. All the readings are presented on a high-contrast, easy-to-view LED screen. This helps in viewing power generation statistics from the Epever MPPT throughout your power generation system, thus providing you with a better understanding of your power, usage, and capabilities.

Another innovative feature of this dependable solar charge regulator is that it can also be monitored remotely with the help of a smartphone. Moreover, this solar charge controller is able to work with a wide range of batteries, including lead acid, gel, and lithium. It is compatible with both 12V and 24V batteries and you can easily program it to work with your specific battery setup.

This high-quality product has advanced maximum power point tracking (MPPT) technology with an efficiency rating of no less than 99.5%. It comes with a temperature sensor and a connection cable, thus enabling you to adjust it to create optimal energy flow in all conditions.

Bottom Line
When it comes to MPPT controllers, the Epever solar charge controller is the best there is. They are ideal for RVs, as they are easy to install and operate because of the remote display.
Renogy Wanderer 30 Amp 12V Solar Charge Controller
The sleek and clean black design and versatile features of the Renogy Wanderer solar charge controller make this product the runner-up on our list. This product integrates efficient PWM charging to improve system performance and increase battery life. Its uncomplicated interface makes it easy to use while the LCD keeps you updated about battery information.

This technologically-advanced product is designed for off-grid solar applications and works with both 12V and 24V batteries. This product is also very easy to install due to its compact size. Moreover, it is equipped with electronic protection functions, thus protecting this unit from damage due to system faults or installation mistakes.

The Renogy Wanderer is a negative ground controller, thus ensuring compatibility with any negative ground system. Any negative connection on the battery, load, and solar module can be safely earth grounded as needed. It charges in four stages – Bulk, Boost, Float, and Equalization, thus saving the batteries from overcharging, short circuit, overload, and reverse polarity.

This RV solar charge controller also compensates for temperature fluctuations by automatically correcting charging and discharging parameters. This, in the long run, helps increase battery life. This product supports gel, sealed, and flooded batteries.

Bottom Line
The Renogy Wanderer is a compact and efficient solar charger ideal for small power needs such as RVs or camping. It's reliable and works extremely well, even under non-ideal conditions.
Best for the Money:
Sunway Solar Car Battery Charger 12V Battery Trickle Charge
The Sunway Solar Car battery Charger is an excellent product available at a very reasonable price. It is simple, light, and does not require a lot of maintenance to keep working smoothly. The unique shape and size of this product distinguish it from the other chargers available. Instead of the traditional wide rectangular shape, it is a longer, thinner rectangle. This makes it more efficient for being placed on a dashboard, thus blocking less of the windshield.

This lightweight solar charger comes with 15 volts of power and an easy-to-use and ergonomic power cable that makes it very simple to shift from a 12-volt adapter to direct connection clips. Moreover, the built-in LED light indicates the level of the battery, thus protecting the battery from overcharging.

A dedicated glass protector safeguards the cells of the solar panel from getting damaged by natural elements. This means you can leave them outside without worrying that they might get broken. However, you cannot leave them out in pouring rain as they are water-resistant, not waterproof.

The solar panel works to keep a 12V battery topped up. It helps to avoid battery drain in any season. It also works well even on cloudy days. The mount holes on this solar charger make it easy to mount on any suitable place.

Bottom Line
The Sunway Solar Car Battery Charger is an eco-friendly way to charge your RV battery. Even if you do not drive your RV, often this solar charger will prevent your batteries from draining completely.
MidNite Solar 150 SL MPPT Solar Charge Controller
The MidNite Solar 150 SL MPPT Solar Charge Controller is one of the more popular models among RV owners. It is one of the advanced controllers available which will charge up to 72-volt battery banks using wind, hydro, and solar power. It is the safest controller due to its built-in ground fault protection.

This solar charge regulator is also the easiest to use and set up. The MidNite solar enables you to set up your system with the help of your local internet. It works with Whizbang Jr., which is a setup wizard with voice prompts. This wizard helps by walking you through battery hookup, PV combiner selection, breaker selection, wire sizing, voltage drop calculations, and sunrise and sunset program set up.

It has a maximum output current of 96 amps, works with 12 to 72-volt battery systems, and has an operating voltage of 159 volts. This amazing solar charger substantially increases the range, features, and flexibility found on MPPT controllers at an unbelievable price.

Bottom Line
The Classic MidNite Solar Charge Controller is a powerful MPPT charge controller which provides the right features at the right price. Moreover, step-by-step instructions make it very easy to set up.
Battery Tender 5W Solar 12 Volt Battery Charger
The Battery Tender 5W Solar Maintainer is a safe and reliable charging controller well-known and preferred by many RV owners. It is designed with a built-in smart charging controller that makes this product more user-friendly, as it ensures  your battery will never overcharge. The extra protection provided by the three-step micro-controller makes it doubly convenient.

It is lightweight and easy to carry, which makes it ideal for RVs and camping. This product is waterproof and spark-proof, which makes it completely safe for outdoor installation. The built-in temperature sensor enables the charger to provide just the right amount of power that your battery needs. This CE-approved product also provides reverse polarity protection.

The Battery Tender 5W Solar Maintainer activates immediately upon exposure to sunlight. Direct sunlight during peak sun hours helps maximize efficiency. It is 100% portable and ideal for battery maintenance and charging and for storage spaces without power access.

Bottom Line
It is not always possible to store a vehicle near a power outlet. RVs are more vulnerable to a dead battery as power is not always easily accessible. However, with Battery Tender 5W Solar Maintainer, this is not a problem. With this incredible product, you can charge your battery anywhere the sun shines.
HQST 40A PWM Negative Ground Solar Charge Controller
The HQST 40-Amp Solar Charge Controller is a remarkable solar charge controller with various features that increase battery life. It is a negative ground controller, thus making it compatible with any negative ground system.

This multi-functional and intelligent controller is designed for off-grid applications. It can be used with both a 12V or 24V battery bank. Its features of temperature compensation and smart PWM charging improve system performance and increase battery life.

Backlit LCD displays error codes and system information, thus making it easier for users to self-diagnose or adjust settings. Moreover, it provides protection to the battery against over temperature, battery short-circuit, over current, reverse polarity, load short-circuits.

It comes equipped with innovative electronic protection functions and comprehensive self-diagnostics that keep this unit safe from system faults and installation mistakes. In addition, the 5V 1A USB output can be used to charge speakers, tablets, phones, etc.

Bottom Line
The HQST 40-Amp solar charge controller is an intelligent and multi-functional controller. Its ease of use and simple installation allow you to use it straight out of the box. Its sturdily build and the backlit LCD display ensures years of usage without any problems.
Victron SmartSolar MPPT 75/15
What Recent Buyers Report
Buyers have loved Victron SmartSolar MPPT 75/15 as it provides them great usage convenience. They have enjoyed the long battery life and solar charger as it regulates voltage on how much energy is required. According to reviews, this product has been worth the money, and the software, installation, and usage have been impeccable. 
Why it Stands Out to Us
Victron SmartSolar offers immense benefits which no other model does and has proved to be most favorite in the market. It is a high-quality device with a built-in Bluetooth, allowing you to control it through a remote and use it from wherever you are. 
After installation, it connects to your internet connection, giving you full access to it regardless of where you are. This product also offers intelligent load output function, which protects the batteries from becoming flat and improving battery life. 
The MPPT technology used also makes sure that excess battery is not wasted and saved for later use.  
Bottom Line
This RV solar charge controller has a lot to offer: high Bluetooth connectivity, MPPT technology used to save excess energy for later use, intelligent load output function which protects batteries from being damaged, and easy installation and use. These features make it highly valuable and better than most models. 
Renogy 50 Watts 12 Volts Polycrystalline Solar Starter Kit
The Renogy 50-Watt Polycrystalline Solar Starter Kit is designed specifically for customers who are new to solar energy. They are perfect for off-grid applications such as RVs due to their quiet power production and grid independence.
This solar kit comes with a 10A PWM charge controller compatible with lithium and lead-acid battery packs. These include AGM, GEL, and flooded batteries, thus covering all storage options in the market. Moreover, the uniquely designed Z-brackets provided in this kit make mounting easier.

The added tray cable provided with this kit makes it easy to connect the battery with the charge controller. It also comes with a USB port and one pair of 20-foot MC4 connector adapter kit with MC4 male and female connectors.

The Renogy 50-watt Polycrystalline Solar Panel comes with a corrosion-resistant aluminum frame making it perfect for extended outdoor use.

Bottom Line
The overall reliable construction and high-quality of Renogy 50 Watt Polycrystalline Solar Starter Kit make it perfect for off-grid applications. Moreover, Z-brackets make for quick and simple mounting. Overall, the price is great for a 12V battery charging kit.
WindyNation P30L LCD 30A PWM Solar Charge Controller
The WindyNation P30L LCD 30A PWM RV Solar Regulator Charge Controller is a premium-grade PWM charge controller. It has many features that make this product one of the top choices among RV owners.

It is designed with a battery temperature sensor that prevents the battery from overcharging or undercharging. The LCD digital display allows you to monitor the entire charging process very easily. The safety of this product is ensured with multiple layers of protection, which keeps this product safe from overloads, reverse polarity, and short-circuiting.

Ease of use is another feature that increases the versatility of this product. Its system settings are easily adjustable with the help of up, down, and mode buttons on the LCD display.

Bottom Line
The WindyNation P30L PWM 30-Amp Solar Charge Controller is a perfect solar charge controller for RVs due to its top performance and durable components. It provides all the system information on the digital display, thus making it very reliable and easy to use.
How Does an Solar Charge Controller Work? 
An solar charge controller is the center of an RV. It regulates the current transferring from a solar panel to the battery. This contributes to improved efficiency and protects batteries from being damaged (by overcharging) and ensures a long battery life.
The most basic charge regulator fundamentally controls the electronic devices' voltage and opens the circuit. It stops charging when the battery voltage reaches a specific level. Charge controllers use a mechanical transfer to open or shut the circuit, stopping or starting the force reaching out to the storage devices. 
An RV solar charge controller normally goes through three main stages when RV batteries are being charged to ensure effective charging; bulk, absorption, and float charges. Then the fourth stage known as equalization is only needed as per the manufacturer's recommendation or wet cell, flooded lead-acid batteries require it. 
However, a solar charge controller generally uses 12V of batteries, and it can convey much more voltage than it is required to charge up a battery. Even if the charge voltage is being kept at an ideal level, the time expected for the storage device to fully charge will reduce. This allows the system to operate continuously. 
By producing higher current flow in the wires from the panels to the controller, power squandering in the wires is decreased fundamentally. These controllers can also manage to reverse the power flow as they know when there is no power being generated from the panels. Then open the circuit, which separates the solar panels from battery devices and stops the reverse power flow. 
What Size Solar Charge Controller Do I Need?
It may sound stressful to decide which size of the solar charge controller to buy, but, in reality, it is not. It depends on the solar panel's voltage and solar array currents/amps your RV requires. 
You are going to need a charge controller that is big enough to accommodate the power generated by your RV's solar energy system. There are different volt and amperage rates, and you need to choose one that best handles your RV solar energy system.  
However, for lighter loads, you can use an LVD output. It has low voltage and turns off any connected device when disconnected, keeping the battery from dying. For larger loads, you can use an MPPT controller. 
PWM vs. MPPT Solar Charge Controller - Comparison Overview 
Following are some factors mentioned for you to understand the difference between PWM and MPPT solar charge controllers; 
Battery Life and Charging Difference
A PWM battery process goes through three-stage charging, i.e., bulk, float, and absorb. Meanwhile, the MPPT has a multi-stage charging process. The efficiency in conversion of the latter is 30% higher as compared to the former.
Conversion Rates
A PWM controller has a conversion rate of 75% to 80%, whereas an MPPT controller has a conversion rate of 99%.
Size Difference
Generally, a PWM controller comes in 20A to 60A controller size. Meanwhile, an MPPT controller comes in 30A to 100A controller size.
Expandability of the Two
A PWM controller's application applies to a range of more than two KW for smaller solar systems. On the other hand, an MPPT controller application widely applies to a range below two KW for larger power systems.
Difference in Array Voltage and Array Sizing Method
The PWM array voltage and voltage of the battery should match, whereas MPPT array voltage can flow higher than the battery voltage.
Types of RV Solar Charge Controllers
The various types of solar charge controllers are:
Shunt Charge Controller (Simple On/Off Controls)
This is the most basic type of charge controller that simply monitors the battery voltage and opens the circuit. It stops charging when the battery reaches a specified level. On the other hand, if the battery level falls below a certain level, it automatically switches off, thus allowing the current in. Until the battery is fully charged the controller regulates the array of current flowing in.
These charge controllers are not commonly used nowadays due to their limited functionality. However, if you want a dependable and affordable product with simple functions, then this is the product for you.
Pulse Width Modulation (PWM)
Many charge controllers are designed with Pulse Width Modulation. This technology decreases the amount of power applied to the batteries as it nears its set maximum charge point. When the battery reaches its maximum level, the controller utilizes the trickle effect by allowing less current in to keep the battery topped up. This keeps the battery fully charged with less stress on the battery, thus increasing its life.  
Maximum PowerPoint Tracking Charge Controllers (MPPT)
These are the most recent, sophisticated, and expensive charge controllers available today. They can be used to pair panels and batteries with different voltages. They regulate the current flow by allowing much higher voltage into the wires from the solar panels.
These controllers are able to convert 10% to 30% more energy into amperage compared to PWM type, thus allowing for optimal operation of the solar power system. Moreover, they reduce power loss and prevent reverse-current flow, which prevents power drainage.
PWM charge controllers are ideal for smaller PV systems while MPPT charge controllers are recommended when you want more power, i.e., for cooking, lighting, and heating purposes. They are able to handle higher currents and can utilize it more effectively.
Conclusion
Choosing the best RV solar charge controller can be very rewarding. It can charge your battery and protect it from draining while using the natural power of the sun. However, when you choose one, it is important to know what to look for in a solar charge controller.  
The above article aims to provide you with detailed knowledge about the various models available. With all this new knowledge, finding the best solar charge controller for your RV should a simple process.
People Also Ask
In case the information mentioned enough is not enough, and you have more queries related to a solar charge controller, have a look at this section: 
How to Size an MPPT Solar Charge Controller
To size your MPPT solar charge controller, count the number of panels, multiply it with watts, and after you get the total watts, divide it by the voltage of your battery. After this, you will get the amps and then add 25% to it. 
Where Do I Mount My Solar Charge Controller?
This could depend on the model you are going to use as different models have different sets of instructions. However, the best location is close to the batteries or under sunlight, where a little heat or sunlight comes. The ideal place all depends on your setup. 
How Many Solar Panels Can I Connect to a Charge Controller?
Commonly, the solar string system is based on 60 cell solar panels in series. Three in a series is the safest option for most MPPT controllers. However, classic controllers having higher voltage may take in four or five strings. It all depends on your solar panels and local weather conditions.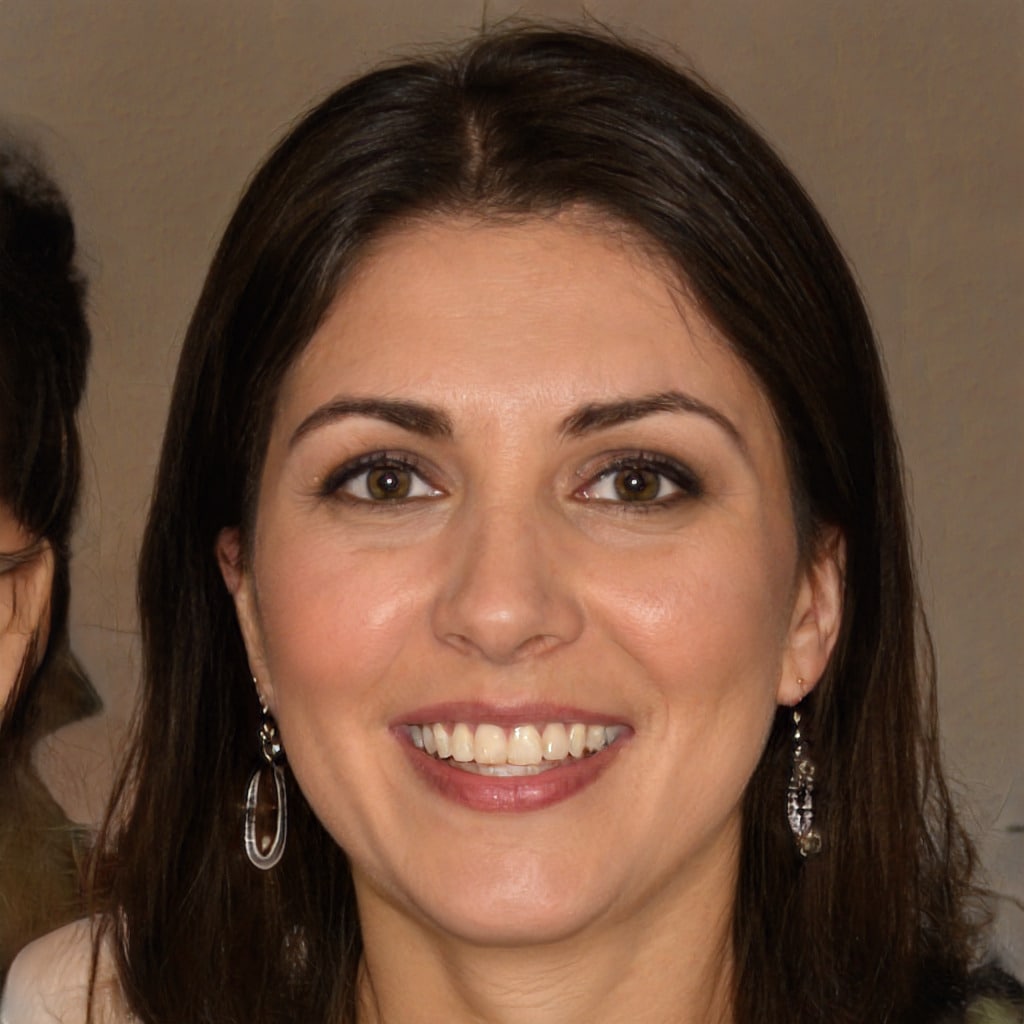 Hello, fellow wanderers! I'm Alyssia. Since 2008, my husband and I have called an RV our home, journeying through life one mile at a time. Our nomadic lifestyle has led us to over 70 countries, each with their unique tales that have shaped our own.
I share our stories and insights right here, hoping to inspire and guide you in your own adventures. Expect tips on RV living, our favorite camping spots, breathtaking hiking trails, and the joys and challenges of an ever-changing view from our window. Alongside, you'll also find practical advice on outdoorsy stuff, designed to equip you for any journey. Join us as we continue to explore the vast, beautiful world on wheels!