Best Travel Trailer Batteries
Are you planning an epic road trip and need the best travel trailer battery? If you don't have a good quality battery, or if you haven't replaced your old one for a long time, you're risking it.
Imagine getting ready to embark on your next road trip, only to find that you've run out of power. It happens, and it's very inconvenient to say the least.
You can prevent these problems with the aid of a travel trailer battery that can supply constant power to your RV electronics without any worry. There are many different types of batteries on the market, so it can be difficult to decide which one is right for you.
So, if you're look for a battery for your trailer, we've reviewed some of the best on the market, including the different types and different price entries, too.
After the review, there's our buyer's guide where we offer more general information on travel trailer batteries. You'll learn what features to look for in a good quality battery and exactly which size and type is best for your set up. 
We also look at the tell tale signs of when it's likely time to replace your old battery. There's also a step-by-step guide on how to install a battery in your trailer, and an FAQ section to wrap things up.
If you prefer, you can jump straight to the Travel Trailer Batteries Buyer's Guide by clicking the link...
Review of the Best Travel Trailer Batteries
Now that you know the things to look for in a travel trailer battery, let's examine the best models available. Investing in one of these high-quality options should grant you greater peace of mind.
If you're looking for a deep cycle battery with superior performance and renowned for its durability, the WindyNation deep cycle battery should be high on your list. What we love most about this travel trailer battery is that it's fully sealed and perfect for many applications including marine, airports, healthcare facilities, and many more.

This battery provides 100 amp hours at a rate of 10 hours and is perfectly suited for all off-grid power supplies in case of emergency or extended use. The durability is guaranteed by ABS plastic material of high-quality, which ensures that the battery performs under the toughest conditions.

What's more, the voltage for charging is about 12 volts and operates at temperatures between roughly 25 degrees Celsius and 50 degrees Celsius. Additionally, this battery features heavy-duty plates to make it suitable for longer run times, these plates can be easily discharged. The lead used to lower the discharge rate is pure virgin lead, thus guaranteeing durability and efficiency.

Bottom Line

Competitively priced, this WindyNation battery is specifically designed to offer excellent deep-cycle performance. This versatile and ideal travel trailer battery ensures the most value of your investment.
One of the best 12-volt deep cycle batteries, the Mighty Max battery is well-known for its versatility and top-notch performance. Apart from its applications in electric vehicles, golf carts, and medical mobility, it's ideal for access control devices, emergency lighting, and portable tools. And we like that it can be used as storage for solar or wind energy.

This battery has a sealed design that makes it spill-proof and leak-proof regardless of its mounting position. There's no worry of adding water or checking of an electrolyte by virtue of AGM technology. It can be operated at all temperatures, which is something you should definitely be looking for.

It can perform well, no matter the conditions, and is certified safe for use in many types of terrain, including water, land, and sea. This travel trailer battery is a better choice than a flooded wet cell battery that needs time to time fluid addition.

Bottom Line

This heavy-duty battery can be used anywhere you need 12V power. Whether it's for travel trailers or boats, you can totally depend on its sealed design, solid performance, and long lifespan.
This Interstate travel trailer battery is a dependable source capable of working for a long time without relinquishing itself. It offers reliable power needed for lighting, agriculture, and medical mobility. 

This sealed battery is easy to install without any worry of a specific position. The sealed covering will save the risk of spill and any leak. Even under tough conditions, it will keep working as intended.

As mentioned above, this deep cycle battery can deal with extreme temperature and all types of weather and will keep its top performance. There's no need for adding water to check for specific gravity during its float life. All in all, this battery is versatile and acts as power storage that provides constant power to your electronics and appliances onboard.

Bottom Line

With this Interstate battery, you don't have to worry about its performance even in snow. It's impressive for its versatility and is ideal for all types of transport, including on water, air, or ground. And it's at a good price entry, too!
The small and standard size makes VMAXTANKS VMAX batteries a great choice for recreational vehicles. One of the stand out points with this battery is the chemical and physical structure of its plates, which are more reliable and higher in quality than others.

What we like most about this is the absorbed glass matt or AGM between the plates. This design maximizes its ability to resist any vibration or shock. The sealed tank is tightly packed with the inner plates, reducing the chances of spilling.

This battery is specifically designed for cyclic applications which make it capable of recovering fast even after doing repeated deep discharges. Another feature to highlight is the heavy-duty grids that offer improved performance and better service life, whether you use it for cyclic or float applications.

Bottom Line

This small-sized battery works with heavy-duty purposes and allows users to enjoy uninterrupted power supply. Safe from the hassles of maintenance, this is an excellent choice to provide the promised output.
One of the top-rated batteries fro travel trailers in stores, the Universal Power Battery is well-known for its solid performance and heavy-duty build. Its flexibility gives you the opportunity of mounting it in various positions, and also gives you a multi-purpose source of power that can be used in RVs, boats, golf carts, scooters, and other gadgets that need such a battery.

With a simple design, this battery uses 12 volts to charge and gives output of rates up to 100 AH hours. Additionally, it is specifically manufactured to recharge and discharge without compromising the durability of the plates.

Based on AGM technology, this battery is resistant to shock and vibration, no matter the position. Plus, you have the opportunity to control and regulate the performance by virtue of a valve. And if that's not enough, it can store energy as well as any other on the market.

Bottom Line

If you are looking for a versatile and flexible battery for a multitude of vehicles, you shouldn't miss this Universal Power battery. You can have peace of mind throughout its lifespan, as the rugged design and strong exterior makes it more durable.
This Renogy travel trailer battery is our top choice for a Lithium-ion model. Available at a premium price, this battery lasts 10X longer than a regular wet lead-acid deep cycle model. Its low weight and compact design make it a great option to build a power back with several batteries in parallel.

This deep cycle battery features a built-in battery protection system, ensuring that it runs at peak performance. Additionally, the short circuit protection and an internal cell fuse make this model truly plug-and-play.
The sturdy exterior embodies fire retardant additives and an explosion-proof stainless steel case, and the battery won't falter even with repeated 100% depth of discharge.

Bottom Line

It's expensive, but you won't regret investing in this unit as it's more lightweight than other models, robust, and incredibly durable. Plus, it charges really fast, so you'll have no major issues with it.
If you are looking for solid performance and a true deep cycle battery, then look at this Optima deep cycle battery. What is really impressive about this is its dual service. Besides functioning as a deep cycle unit, it also operates as a starting battery.

The 12-volt charging capacity makes it safe and suitable for daily use. It can be used to start an engine, plus it acts as a great power supplier for uninterrupted supply. The design of this model allows for operation in all positions without worrying about the strength of the job needing to be done.

It provides optimum performance, thanks to a distinctive Spiral-Cell design together with continuous lead plates. This battery is 15 times more resistant to various forms of vibration compared to other marine batteries. It's also versatile enough for applications such as dry camping, boondocking, and other outdoor adventures.

Bottom Line

Ideal for RV, boats, and motorhomes, this battery is a fantastic source of power even in harsh conditions. With durable and solid features, you can rely on this battery to maximize your investment.
To get the most value for your purchase, this Odyssey PC925 travel trailer battery is strongly recommended for its superb performance and superior functions. With this battery, you get 15% more when it comes to the plate surface area, which ensures more power storage. This will give you peace of mind that you can rely on a steady power supply for your appliances.
The huge starting power of this battery cannot be compared with other traditional batteries available on the market. Designed in a sturdy manner, it can withstand any shock and vibration. The battery is highly powerful and comes with a longer lifespan, which is 70 percent longer than other models. Plus, you can mount it in any position thanks to its ability to tolerate even the most extreme conditions.

The most striking feature of this battery, however, is that it can supply 330 cold cranking amps, giving you great ease in starting your vehicle or appliances. It is an efficient option to offer up to 400 cycles and at an 80% discharge depth. And if all the above isn't enough, it boasts quick charging and a warranty of 4 years.

Bottom Line

Built with a sturdy design, this Odyssey battery is ideal for daily or emergency use, as it can withstand even the harshest weather conditions. You should not miss this travel trailer battery for its ultimate versatility, durability and overall performance.
Whether you're looking for a battery specifically designed to offer backup power or daily use, this Renogy battery serves its purpose well. It's suggested to potential users, and it is highly favorable to work as a general-purpose deep cycle battery, meaning it can serve many functions.

The most impressive thing about this battery, however, is that it works well when it comes to dealing with solar energy storage applications. And the sturdy design makes it maintenance-free, spill-proof, and leak-proof.
It's also highly suited for a steady temperature of 25 degrees Celsius. Another advantage of this battery is that it can prevent the risk of over-discharging batteries. And, you can interconnect this battery to another deep cycle battery by employing interlinking cables. It is, therefore, an ideal option for off-grid applications and recreational vehicles.

Bottom Line

With a robust design, this Renogy travel trailer battery guarantees full and safe recharge. It's a suitable option for a flexible battery for the recreational vehicle. You can totally rely on it for many applications, ensuring more value and versatility of your investment.
What Recent Buyers Report
Most buyers stated that this travel trailer battery offers the great value of money and perfectly matched the connections and size of the factory battery. Users appreciate the fact that it comes fully charged and that it holds a charge for a long time.
Why it Stands Out to Us
Providing power whenever you need it, this battery boasts a calcium-alloy, heavy-duty grid that offers outstanding service life and performance in both cyclic and float applications. The model further features a valve regulated design and AGM technology, enabling use in indoor environments without having users worry about maintenance or leakage.
Bottom Line
This Mighty Max unit is, undoubtedly, one of the best travel trailer batteries because of its top performance and versatility. With its long lifespan and sealed design, the ML5-12 is perfect for people looking for a high-quality and heavy-duty RV battery.
Buyer's Guide
Now for more general information on travel trailer batteries. Here you'll learn what features to look for in a good quality device and exactly which size battery you'll need for your set up. We also look at the tell tale signs of when it's likely time to replace your old battery.
We also look at the different types of batteries available for RVs, and offer a step-by-step guide on how to install one. There's an FAQ section to wrap things up so you should know all there is to know about RV batteries by the end of the article.
What Size Battery Does My Travel Trailer Need?
The size of your travel trailer battery is crucial, but there's no specific answer to this question. It all depends on the power requirements in your rig, plus the hours you're running each appliance or electronic on board. A larger battery will store and provide more power, and always consider the space and weight carrying capacity you have available.
The amp hour rating of most batteries helps a user estimate the amount of power a battery contains. So, you should first determine the power needed and compare the different options available before making a purchase.
When Is It Time to Replace My Travel Trailer Battery?
If a deep-cycle battery is properly maintained, then it can last for more than six years. However, some RVers replace their RV's batteries every one or two years. You'll need to replace your battery if it reads 0 volts, as it can be a sign of a short circuit. If your battery is unable to reach higher than 10.5V when it's being charged, then it has a dead cell and needs to be replaced.
Lastly, if you have a fully charged RV battery, but have a voltage of 12.5 or less, then it's sulfated, and it's better to install a new one.
How to Choose a Battery For Your Travel Trailer
You'll find a huge variety of travel trailer batteries available on the market, each having its own positives and negatives (no pun intended). Choosing the right battery is important to ensure that your vehicle continues to run as efficiently as you have hoped for. Make your way through this buying guide to select the right product for you.
Capacity
The capacity of a battery is rated in Ampere-hours (Ah), and it helps to determine how much current the travel trailer battery can deliver over time. Choosing one with a high capacity is ideal as it can serve longer and store more power.
Depth of Discharge
This is normally expressed in percentage and refers to the amount of power discharged by the battery. It's recommended to look for a deep cycle battery with a depth of discharge that, when followed, optimizes its life cycle.
Power Requirements
Another critical element to consider is the power requirement. It's important to look at the CA (Cranking Amps) and CAA (Cold-Cranking Amps) to access its tendency to start engines at variable temperatures.
Maintenance
Travel trailer batteries are categorized into low maintenance and maintenance-free. Maintenance-free batteries are sealed with an electrolyte flowing through them on its own. Conversely, their low maintenance counterparts have unsealed caps which are used for water filling.
Voltage
This refers to the electric potential difference, which is typically 12V for a starter, as well as deep cycle batteries. Some users combine 6V batteries to construct a 12V battery for RV use. Similarly, some solar kits and other chargers can also work with 24V batteries. You might need a power converter to convert DC to AC current in order to perfectly fit your battery.
Are Travel Trailer Batteries Universal?
Yes, travel trailer batteries are universal. Along with providing power for RVs, they can be used with smaller vehicles, like electric wheelchairs, bikes, boats, and scooters. However, since travel trailers consume more power than passenger cars and small vans, it's advisable to choose a deep cycle battery that's specifically designed for travel trailers.
A good travel trailer battery should be lightweight and compact and should have enough power to handle all your electrical needs. These batteries are an excellent backup power source for portable generators and solar applications as well.
What Are The Different Types of Travel Trailer Batteries?
A single battery type is not suitable for all trailers.
Flooded or wet RV batteries are well-known for their low price, and are usable as long as their internal fluid lasts. The most common type of batteries used in RVs is deep cycle batteries because of their longer lifespan and durability.
Another type is the Lithium-ion battery, which is lightweight, highly reliable, and maintenance free. VLRA (valve-regulated lead-acid) batteries are equipped with regulated lead acid and safety valves.
Is There a Difference Between a Deep Cycle And Marine Battery?  
A marine battery is a combination of deep cycle and starting batteries. However, the main difference between a marine and a deep cycle battery are the plates. Deep cycle batteries are designed with solid lead batteries, while marine batteries feature lead sponge plates that are thinner than deep cycle battery plates.
How to Install a Travel Trailer Battery
Installing a travel trailer battery can be a difficult task, but after some instruction and practice, it should become easier. Following are the steps you can follow when installing a new battery:
Switch off the power draw, including all accessories and lights. Make sure the negative cable doesn't spark during removal.


Remember the battery's position in the tray regarding the polarity.


Disconnect the negative cable and then the positive cable.


Remove the old unit and ensure that the hold-down hardware and carrier are corrosion-free.


If you're not installing a maintenance-free battery, then make sure that the new battery has the right amount of electrolytes. To increase electrolyte levels, you just need to add distilled water until you reach the correct volume.


Use a wire brush to thoroughly clean both terminal posts.


Install the new battery in the same position for polarity as the previous unit.


Connect cables to the new battery.


Screw in the hold-down hardware.


Test all RV lights and appliances.
In order to get a better idea of how to install a travel trailer battery, you can watch the video mentioned below:
People Also Ask - Travel Trailer Battery FAQs
How Long Should a Battery Stay Charged in a Travel Trailer?
The answer to this question depends on how long you're going to power the appliances, lights, and other electrical devices in the RV. Typically, the battery should last two to three days while dry camping. However, this time can be extended if you're not going to use any lighting or heat.
How Much Do Batteries For a Travel Trailer Cost?
With such a wide range of batteries available, the price range is just as wide. Low-quality batteries can cost around $50, while higher quality ones can cost as much as $700.
Do I Need a Battery For My Travel Trailer?
Yes, you must have a battery for your travel trailer as it powers the system that allows the brake lights, electric wheel brakes, dash accessories, tail lights, and marker lights function. If these features are not operating correctly, then you can't legally pull your trailer.
Adding a Second Battery to a Travel Trailer, How Do I Do it?
When installing a second battery, it's advisable to choose a model that's identical to the first one. Make sure the bridge cables are of the same length and are routed through the same path. Link the batteries to each other and make sure you only have one connection to the chassis.
How to Test My Travel Trailer Battery
You can check whether the circuit of your travel trailer battery has any electricity with a multimeter. Switch the motor off and check whether the alternator is charging the battery. If the voltage is somewhere near 12V and jumps to 13.8V when you switch on the motor, then the charging system is working fine.
If you own flooded batteries, then make sure you check if the water is at the correct level. Lastly, you should completely charge your battery and then measure open-circuit voltage.
Does My Travel Trailer Battery Charge While Driving?
Most vehicles pulling a travel trailer will charge the trailer battery when driving. However, they cannot completely charge a depleted trailer battery. Thus, you'll only have a partially charged battery.
How to Charge a Travel Trailer Battery
Most recreational vehicles come with a charging system for batteries. However, some of them don't deliver good performance. One of the best is the converter charger that has the purpose of converting 120V shore power into 120DC. What's more, you can always charge your battery by employing a generator or a solar panel.
How Long Does it Take to Charge My Travel Trailer Battery?
it really depends on how much it has been used, and the amperage of your onboard charger.  For example, charging at 15 Amp would take 9.6 hours. Similarly, under full sun conditions, using a 100-watt solar panel would take over 28 hours to charge your battery.
Will a Generator Charge One of These Batteries?
Yes, a generator can charge these batteries. In case you opt for a generator to charge RV battery, you must follow some steps. First of all, you need to fully charge the generator or plug it into an AC outlet, which runs at 120 Volts. Maximize the charging process by turning off the recreational vehicle. Plug your RV into the generator, and it should take max 2 hours to charge the battery fully.
Should I Leave My Camper Plugged in All Winter?
Yes, you should leave your camper plugged in during winter as disconnecting your battery won't be feasible. New models come with different gadgets or devices in them, and disconnection will only increase the problem. The only thing you should monitor is the electrolyte level of the batteries to make sure that they haven't gone dry.
How Long Will a Battery Last?
The lifespan of an RV battery is dependent on its usage. It can last for up to 5 years approximately if given proper TLC. You must consume your battery completely similar to a marine battery. Another thing to monitor is the electrolyte level, your battery might fail prematurely in case of a low level of electrolyte, also preventing the overfilling.
Best Travel Trailer Batteries - Powering Up Your Road Trips
Finding the right battery for your RV can be a challenge. Of course, they're not all made equally, and there are several aspects to consider before getting the right one for you.
Getting it right and looking after your battery will ensure you get the best out of it for years to come. We hope this review has given you enough information along with some great choices so that you can choose the besttravel trailer battery for your own use. Happy Camping!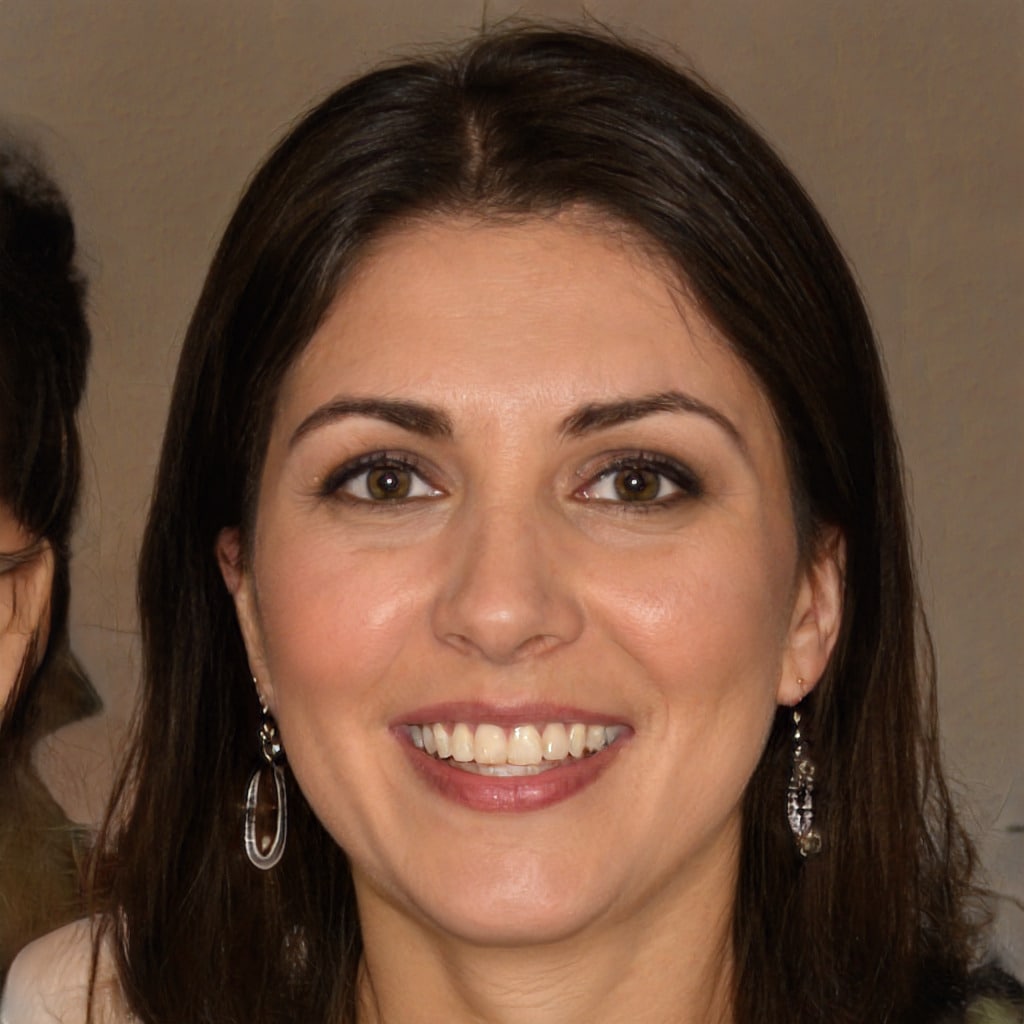 Hello, fellow wanderers! I'm Alyssia. Since 2008, my husband and I have called an RV our home, journeying through life one mile at a time. Our nomadic lifestyle has led us to over 70 countries, each with their unique tales that have shaped our own.
I share our stories and insights right here, hoping to inspire and guide you in your own adventures. Expect tips on RV living, our favorite camping spots, breathtaking hiking trails, and the joys and challenges of an ever-changing view from our window. Alongside, you'll also find practical advice on outdoorsy stuff, designed to equip you for any journey. Join us as we continue to explore the vast, beautiful world on wheels!