A portable air conditioner is a must have for anyone enjoying life on the road during a heat wave or traveling through the scorching summers.
Not having access to anywhere you can cool yourself down can make you extremely uncomfortable and can even be deadly. So, getting an RV portable air conditioner will help ease any discomfort.
But which unit is best to get? As with most other things when maintaining and doing up your wheels, there's no out and out best air conditioner for an RV. 
The following review will guide you in buying one that's best for your set up. And after the RV Air Conditioner Review, we go into more detail about specifications of different units, and discuss the best brands in our Buyer's Guide.
We also look into the all-important cleaning an air-con unit and offer a step-by-step guide on how to a portable Air Con unit, while also covering many FAQs asked when people are unsure of portable RV air conditioners.
If you prefer, you can jump straight to the Portable RV Air Conditioner Buyer's Guide by clicking the link...
What Makes a Portable Air Conditioner Ideal for an RV?
Air conditioning units for an RV are pretty expensive, which is why it's important to make sure the one you're opting for includes all the right attributes. And for you to make the right investment, we have listed the following features to lookout for.
Type
Depending on how humid your area is, you may have to consider whether you want an evaporative or non-evaporative unit. Most of these portable air conditioners are non-evaporative, which means that they take in the air to cool it and exhaust it back out into the room. This helps in making your RV a lot less humid and cool instead. 
Evaporative units blow the air over icy water and evaporate it while cooling the air in the process, but this ends up making the air more humid, making these units not ideal for very dry climates. What's more, these portable RV air conditioners will need a good amount of either cold water or ice in order to operate.
Room Size
You need to make sure that the size of your RV and your air conditioner is compatible with each other so that the unit offers efficient performance. Getting a unit that isn't powerful, and you won't be able to cool your RV fully, whereas a unit that is too powerful would be a waste of money. 
BTU Power
BTU, also known as the British Thermal Unit, helps in letting one know which air conditioner unit is more suitable for your RV, based on the size and weather conditions. Now, the average BTU power that a unit features is 13,500 BTU, which is enough to allow the unit to cool down even larger RVs. If your local weather is mostly humid, then you will have to opt for a unit that offers more BTU power.
Review of the Best Portable Air Conditioners for RV
The main part of the article is the main review of some of the best quality portable RV air conditioner units on the market. We discuss their different features and capabilities to give you an idea of what you could be buying.
Best Overall Portable RV Air Conditioner:
Midea Smart 3-in-1
Specs
Cooling Capabilities: Has an ASHRAE rating of 12,000 BTU for fast and effective cooling for spaces up to 275 sq. ft

Extra Features: WIFI enabled and voice-activated

Installation: Easy installation and portability with built-in wheels and a 5 ft adjustable window hose

Air Filtration: Removable and washable air filter

Cooling Modes: 3 cooling modes, including cooling, dehumidifying, and fan-only options, and an adjustable timer
Review
If you are looking for a portable air conditioner for RV with a built-in dehumidifier, the Midea Smart 3-in-1 is an excellent choice. The unit is compatible with smart devices, making it perfect for those who would benefit from the ability to control the temperature of their RV remotely. Despite its relatively low price point, it is powerful and can cool down an entire RV in very little time.
The built-in wheels and convenient window hose are perfect for those who would like a unit they can quickly move from one area of their RV to another.
Bottom Line
Overall, this is an excellent air conditioning unit perfectly suited for use in an RV. While it might not be powerful enough to use in a full-sized home, it offers the perfect amount of cooling power for a medium-sized RV.
Runner-up:
SereneLife SLPACHT108
Specs
Cooling Capabilities: 10,000 BTU cooling power can cool a 350+ sq. ft. room

Extra Features: Built-in dehumidifier and air filter; heating mode for winter

Installation: Portable designed easy to install and operate

Air Filtration: Double screened washable air filter
Cooling Modes: 2 cooling modes, a fan mode, dehumidifier mode, and heat mode for the winter months
Review
One of the things we liked the most about this air con unit is how lightweight and portable it is. The sleek body and built-in wheels make it easy to move it from one end of your RV to the other. It can also be a portable space heater in the colder months, ensuring you get use out of it all year. The dehumidifier also works well and can remove 1.5 liters of moisture out of the air per hour, which is great on those humid and sticky afternoons.
Bottom Line
This is a great option for those looking for a portable air conditioning unit for their RV. The remote control is easy to use and allows you to adjust any setting from a distance. The dehumidifier, air purifier, and heater settings also make this an incredibly versatile unit.
Best Portable RV Air Conditioner for the Money:


BLACK+DECKER BPACT08WT
Specs
Cooling Capabilities: 8,000 BTU for 150 sq. ft. spaces

Extra Features: Top-mounted LED display with 24-hour timer and bucket-free, self-evaporating operation

Installation: Easy installation and portability

Air Filtration: Washable air filter

Cooling Modes: 3 functions, including a cooling mode, fan mode, and dehumidifier mode
Review
While this relatively small unit lacks some of the power you get with the larger air conditioners, it's perfect for smaller spaces. It takes up very little space and is surprisingly energy efficient, which is great for those that use solar panels to take their RV off-grid. The dehumidifier function works well, and the bucket-less design means it automatically dries itself, so you don't have to pour water out of a moisture trap each day. Users will also enjoy how easy it is to clean the air filter and install the unit.
Bottom Line
If you own a smaller RV or are only looking for an air conditioner for one area, such as the bedroom, this high-quality, energy-efficient unit could be exactly what you need. While it lacks the power of some of the larger portable RV air conditioners, you get reliable performance from a unit that draws much less electricity.
Specs
Cooling Capabilities: 14,000 BTU cooling capacity for 500 sq. ft. spaces

Extra Features: Dual-hose system cools rooms much faster than single hosed units

Installation: Fairly easy installation, but dual hose system requires a large window

Air Filtration: Washable pre-filter and activated carbon filter

Cooling Modes: 3 operating modes, including pure air conditioning, fan, or dehumidifier only
Review
This unit is extremely powerful for a portable air conditioner. The dual hose format and powerful motor combine to cool rooms much faster than a conventional single-hosed unit. If you have a larger RV, the 14,000 BTU cooling capacity will come in handy. We also really liked the carbon-activated filter, which ensures any dust and debris inside your RV is removed from the air. Those who need a powerful unit will be impressed, it's worth noting that it is a fairly loud air conditioner, especially on its highest setting.
Bottom Line
For those with large RVs or who want a powerful unit that will cool the interior of their RV quickly, this portable unit from Whynter is an excellent choice. Just keep in mind that it runs fairly loud and requires a larger window than some of the less powerful options out there.
Honeywell HF8CESWK5
Specs
Cooling Capabilities: 8,000 BTU perfect for 350 sq. ft. spaces
Extra Features: Advanced safety features and overheat protection
Installation: Easy installation due to adjustable window brackets and tube

Air Filtration: Fully washable dual dust filtration system

Cooling Modes: Three fan speeds and an energy-saving mode
Review
What we liked about this particular RV portable air conditioner was how quietly it runs. Due to Honeywell's unique dual-motor system, this unit produces about 51 decibels in its most powerful setting. Compared to other portable air conditioners, this one is incredibly quiet, which is great for small spaces, like RVs. We also liked how energy efficient the unit is and how easy it is to install and move. If you're looking for a quiet air conditioner that comes with some handy extra features, this Honeywell portable unit is an excellent option.
Bottom Line
This option is perfect for anyone with a medium-sized RV, thanks to its dual washable filtration system, quiet motors, multiple fan settings, a dehumidifier, and built-in wheels. It's a perfect choice for light sleepers who don't want to deal with excessive noise when trying to get to sleep.
Buyer's Guide
In our Buyer's Guide you'll learn everything about portable air con units. Of course, not all AC units are made the same, so we offer our opinion on why it's better to get a good quality portable Air Con system, and what you should expect from different price points.
We also compare portable RV air conditioners to other AC units that you can get in a trailer, and also offer a step-by-step guide on how to clean one. If you have any unanswered questions, there's an FAQ section for all things portable Air Con units, so by the end of the article you should be all clued up and ready to go shopping.
How Does a Portable Air Conditioner Work? 
Portable air conditioners work similarly to refrigerators, the only difference being they cool down the room instead of what's inside. Air conditioners will send chemicals to the compressor mechanism as a low-pressure gas. They enter as a cold gas and leave compressed together as a high-pressure hot gas.
The condenser then uses metal fins to reduce the temperature which then turns into a liquid. This liquid drips off a cold coil and is then evaporated, collecting heat from the air which more fins help with a process called thermal exchange. So the cold air is replaced with the hot air, and the cycle continues.
Benefits of Getting a Good Quality Portable Air Conditioner for RV
There are many benefits of using a top quality air conditioner. You should be able to live in comfort without ever having to sweat profusely because you don't have a quality air conditioner. Some benefits include:
Easy Setup
Being able to set up your portable air conditioning unit should be as simple as plugging it into a socket and letting it do its work, but this isn't always the case with cheaper models. A portable air conditioner will also get rid of the hassle of installing a full air conditioning system in your RV.
No Noise
You'll not be distracted by that horrible buzzing noise that the cheaper models make. In a perfect world, your portable RV air con unit should make no noise whatsoever, but many cheaper models make so much noise you can't hear yourself think. Investing in quality will ensure you won't need to suffer ever again, especially if you need air coin at night.
Portable
A high-grade quality portable air conditioner is going to be suitable to travel around with you in your RV. It should be light and easy to carry, which many cheaper models are not. Some brands will advertise them as portable air conditioners when they actually weigh too much to carry.
Top Brands in the Portable ACs for RVs Space
Given how many different brands now offer their version of a portable air conditioner, it is worth taking a look at some of the best brands in the industry:
LG Electronics
LG is a real household name. Based out of South Korea, they are a multinational electronics company established in 1958. While portable air conditioners represent just a small portion of their product line, all of their appliances, including their AC units, are known for their outstanding quality. Their products feature state-of-the-art technology and are made to a reliable standard.
Black+Decker
The Black+Decker brand was founded in 1910 and is headquartered in Connecticut. The brand is known around the world for making reliable power tools and portable appliances. Their portable air conditioner units are designed to last and are perfect for use in an RV.
Honeywell International
Honeywell is a major American company headquartered in Charlotte, North Carolina. While they offer an incredibly diverse product line, the brand has a reputation for finding the perfect balance between quality, performance, and affordability.
Price Points for Portable ACs
While price is not always an indicator of quality, it is worth familiarizing yourself with the various price ranges for portable Air Conditioner units for RVs.
Under $300
Portable air conditioners that cost under $300 are considered entry-level units. In most cases, the low price point is because these units aren't meant to cool larger spaces. Some will offer under 5,000 BTU of cooling power, which means they're only suitable for cooling the smallest spaces. They also tend to be more susceptible to breaking down over time, so they shouldn't be considered a long-term investment.
$300 - $450
These mid-range portable air conditioners are usually powerful enough to cool down an RV, but some of them will lack the extra features you get with the more expensive units, such as air filtration systems, built-in dehumidifiers, and smartphone compatibility.
Over $450
Portable air conditioners that cost over $450 are usually extremely powerful and offered by the more reputable brands, like LG.
These units are much more powerful and usually have a much quieter operating volume than even the less powerful air conditioners. In many cases, they will also offer plenty of useful features, like an effective air purifier and a built-in dehumidifier. If you want your AC to last or own a large RV, you might be better off investing the extra money into a more expensive unit.
Types of Portable ACs for RVs
Now before you make your final purchase, you must draw up comparisons between the different options available on the market. This helps in ensuring that the decision you've taken is the right one.
Vent-Free Air Conditioner
Vent-free or ventless air conditioners are compact units that don't use an exhaust hose. While this makes them more portable and easier to set up, they tend to be less effective than air conditioners that vent the hot air. They use a tank of water to cool down the warm air that passes through them, and essentially, it's the natural process of evaporation used to cool down a room. While they are easy to operate and move, they rarely lower the temperature as quickly or effectively as a vented unit.
Vented Air Conditioner
Vented air conditioners work by pulling hot air from the room into the unit. The motor inside the unit then cools the air and circulates it throughout the room. These units also take the warmest air in the room and push it outside. This process helps remove moisture from the room, which cuts down on humidity and makes space feel even cooler. They work well for RVs, but they can take up quite a bit of space.
Window Air Conditioner
Window air conditioners work in the same way as a vented air conditioning unit, but they sit inside a window frame. While they take up less space than vent-free and vented units, they're not always practical for RVs, as they can create drag when the RV is on the road. They also require a large window and are not exactly portable because they must be properly installed into a window and securely held in place. They tend to work better for cooling down houses and apartments rather than RVs. 
How Do Portable Air Conditioners Compare for an RV?
With so many options available, picking the right portable RV air conditioner out can be almost impossible. They're quite expensive, so you want to make sure that you are actually making a wise investment. Most people are often confused even at this point regarding the differences between different air conditioning units that are available for your RV and what sets them apart. If that's you, read on for an explanation on the differences. 
Portable Air Conditioner vs Roof Air for an RV
While both types of air conditioning units have their benefits and drawbacks, one of the main differences between the two styles is the overall cost. On the one hand, portable air conditioner units tend to be fairly affordable, and it is possible to get a high-performance unit from a reputable manufacturer for under $500. Whereas, roof-mounted air conditioners for RVs usually start at $1,000 and can easily exceed this price.
Roof air conditioners need to be professionally installed, and are a more permanent style of installation. Where roof units are fixed into place on the roof of the RV, portable air conditioners are brought inside, and the hose is attached to a window.
While portable air conditioners are cheaper and easier to install, they can take up unnecessary space. Roof air conditioners don't take up space, which can be a deciding factor for those with smaller RVs that do not have the floor space. However, a portable unit can be taken outside of the RV during the cooler months when it's not needed. Since roof units tend to be secured to the exterior of the RV, they're difficult to remove and can cause drag when the RV is on the road.
In the end, the decision is usually one made according to personal preference and budget.
Dual Hose Portable Air Conditioner vs Single Hose
The primary difference between dual and single hose portable air conditioners is, as the name suggests, the number of hose these units feature. A dual-hose unit offers an efficient exchange where the air is drawn into one of the hoses where it gets cooled, and the second hose vents out the warm air outside of the RV.
A single-hose unit not only draws the air but also vents the moisture and the hot air outside. With these, hot air is most likely to leak into the RV, and they're not as efficient as dual hose portable air conditioner units. The benefits mean the dual house systems tend to cost more than the single hose units. 
Portable Air Conditioner vs Window Unit 
Both portable and window units feature a small size. The main difference is that the former can be moved around the RV, whereas the latter has to be mounted into the windows.
Evaporative Air Cooler vs Portable Air Conditioner
Unlike a portable unit, evaporative air coolers don't need an exhaust hose, so these units can be used outdoors as well. Evaporative air cooler units are also suitable for year-round climates.
You don't have to vent these units, so they consume less electricity compared to AC units. And since they use no chemicals to operate, it makes them an eco-friendly choice.
What to Look For in a Portable Air Conditioner For Your RV
Thanks to the many brands that manufacture portable air conditioners, you'll realize that finding the best one isn't an easy task. Thankfully, we've compiled a list of features and functions that we believe make a good quality portable RV air conditioner.
Weight and Portability
As already mentioned, portability, weight and overall design of the portable RV air conditioner is a huge factor in making any product a good choice. Your device should come with a few wheels, so you to move it around easily.
As well as this, handles and a compact design that makes it fit into any environment. The weight is also a huge factor, and you'll want a conditioner that's light enough you'll be fine carrying or wheeling around. Indents are also helpful as this provides extra grip, this design could replace the need for handles.
Remote Control
Having a remote control makes the experience a lot easier. If you're busy making dinner and you can feel the heat starting to get to you, simply grabbing the remote control and adjusting the fan settings could make a world of difference.
If you don't have a remote, walking over and changing the settings manually via the buttons and dials just isn't practical in such a modern time. Of course, it's not the end of the world, but having one is still a great feature to have.
Added Functions
You've got your box standard portable air conditioners that provide one service, and that's cooling down the hot air. And that's great, but added features like energy saving mode, faster fan speeds or automatic timers can make a huge difference in making your RV experience a comfortable one. If you're willing to pay for the extra features, they're more than worth it.
How to Clean a Portable Air Conditioner
To ensure your portable air conditioner is clean and effective for years to come, you'll need to maintain it regularly. Cleaning it out can be simple if you follow the correct steps, so we've made a step by step guide on how to do exactly that.
You'll need to find a flat, stable surface to lay your AC down on. Once you've sorted that it's time to remove the cover and place it to the side with any screws you've removed also. You don't want to lose these.


Take a cup's worth of bleach and then pour it inside the drain tray so it can start cleaning out any of the sludge. You should leave the bleach reacting for around 10 minutes and then begin spraying down the full air conditioner with a hose.


Wait until the full conditioner has dried out ,and then give it another rub down with a clean cloth. Rinse out the tray that has bleach and sludge inside and then add more bleach allowing it to sit for another ten minutes. Once time's up, rinse it out and dry it.


Once the device has air dried, screw the housing unit back on and plug it back into the socket to test it out. It's vital that the full AC has had time to dry, turning it on while still wet could be risky. If you carry out this cleaning process properly, you'll only need to clean your AC once every year.
People Also Ask - Portable ACs FAQs
An important section for anyone that might feel confused about certain terminology or topics we've discussed in the article. We've compiled some of the most asked questions and answered them to the best of our ability.
Can You Run a Portable RV Air Conditioner With Solar Power?
Running an air conditioner unit inside your RV using purely solar power will depend on the amount of solar energy you can generate. All air conditioner units use a significant amount of power, which means you will need a fairly large solar array to run the unit for any long period. While possible, it's unlikely your solar panels can feed your air conditioner enough electricity to run for a full day unless you have invested in a highly efficient solar power system with a high-capacity solar battery bank.
Is a Portable Air Conditioner Quiet?
The thing about portable air conditioner units is that it's all built into one casing, which means the compressor will make noise no matter. Some tend to be quieter compared to others, and the decibel ratings vary from unit to unit, so make sure you get one you're comfortable with.
How Much is a Portable Air Conditioner?
Air conditioners can be quite pricey, so you should get a good quality unit. There are cheaper options and you can find some units under $200, but understand that most of these low price units are not designed specifically to be used in RVs. 
In fact, these units are your typical units mounted on the windows. They consume more energy, and they produce quite a lot of noise pollution. Units that fall in the $200-$500 price range offer good performance - they consume less power and are mostly suitable for small to medium-sized RVs. 
Units that cost over $600 are among the high-quality units suitable for all types of RVs. They offer top-notch performance along with quiet operation and also feature a high cooling capacity as well. 
Are Portable Air Conditioners Safe in an RV?
Portable air conditioners are mini air conditioners made for your RVs. They feature wheels and handles that allow you to move them around easily. You can easily travel with them, and they are available in different compact designs. 
These units feature either one or two hoses for ventilation. They ventilate the air inside the RV, absorb this air, and cool down the condenser, and all the warm air is expelled outside the RV. 
Is a Portable AC Difficult to Use?
Portable air conditioning units operate exactly like a refrigerator. They feature a refrigerant and a compressor, and even the inner workings are similar to that of a refrigerator. what's more, running a protable air conditioner in your RV is as easy as running a refrigerator.
What Size Portable RV Air Conditioner Do I Need?
Before you purchase a portable RV air conditioner, you need to consider where you're going to keep it and how much space is needed. Since it's a portable unit, you can put it anywhere you like. Make sure to measure the space where you're planning on keeping the unit and purchase one that has the appropriate dimensions. 
How to Vent a Portable Air Conditioner Without a Window
Usually, the easiest way of venting your portable air conditioning unit is through the window, but you can also do this through the door. 
You can vent your unit through a sliding door. There are kits available for sliding doors through which you can vent your AC outdoors. But the main concern for most people is the length of the hose, which makes it difficult to vent the unit unless it is placed close to the door.
If you can't keep the door open, you'll have to use the entry point to vent the unit. You can also vent it through the wall instead. For this, you'll first have to drill a hole into your wall, then pass the hose through it and seal the hole. Another option is that you can vent through the ceiling, or vent through the dryer vent, although most experts are against it. 
How to Drain a Portable Air Conditioner
Generally, portable air conditioning units don't need draining. Many units make use of the condensation exhaust system. This allows them to expel the water vapors that are collected during the cooling process. The moisture collected is then released along with the hot air. 
When the weather is humid, the water that has been collected cannot be exhausted. This ends up filling the internal water reservoir instead, so you'll need to drain the water tank. To do so, find the drain pan and move your unit so that you can drain it easily. The drain plug is on the back of the unit, move it along with the rubber stopper and drain the tank. 
How Often Do You Have to Drain a Portable RV Air Conditioner?
Like we mentioned before, you should be draining this tray out once every year. Every time you clean it, you should be doing this.
Do All Portable Air Conditioners Have to Be Vented Out a Window?
You will need to vent most portable air conditioners out into the open. To cool the room effectively, you'll need to let the hot air outside. You can do this via the window, an open door or make a hole through the wall.
How Much Power Does a Portable RV Air Conditioner Use?
Different brands will offer AC units that consume more or less power, the amount of energy absorbed depends on the features it provides and how efficient it can run. You'll always see the power consumption in the information description.
What Size Portable Air Conditioner Do I Need?
The larger the portable RV air conditioner, the more effective it usually is, but larger AC units will be far heavier and less portable. You should choose an AC unit depending on the size of your RV, for every 200 sq. ft. you'll need at least 4000 BTU.
Conclusion
By now, we hope that you've learned a few things about what makes a great portable AC unit for an RV. If you don't buy anything from this list, at least you're now equipped with the information to go ahead and find something that suits your taste.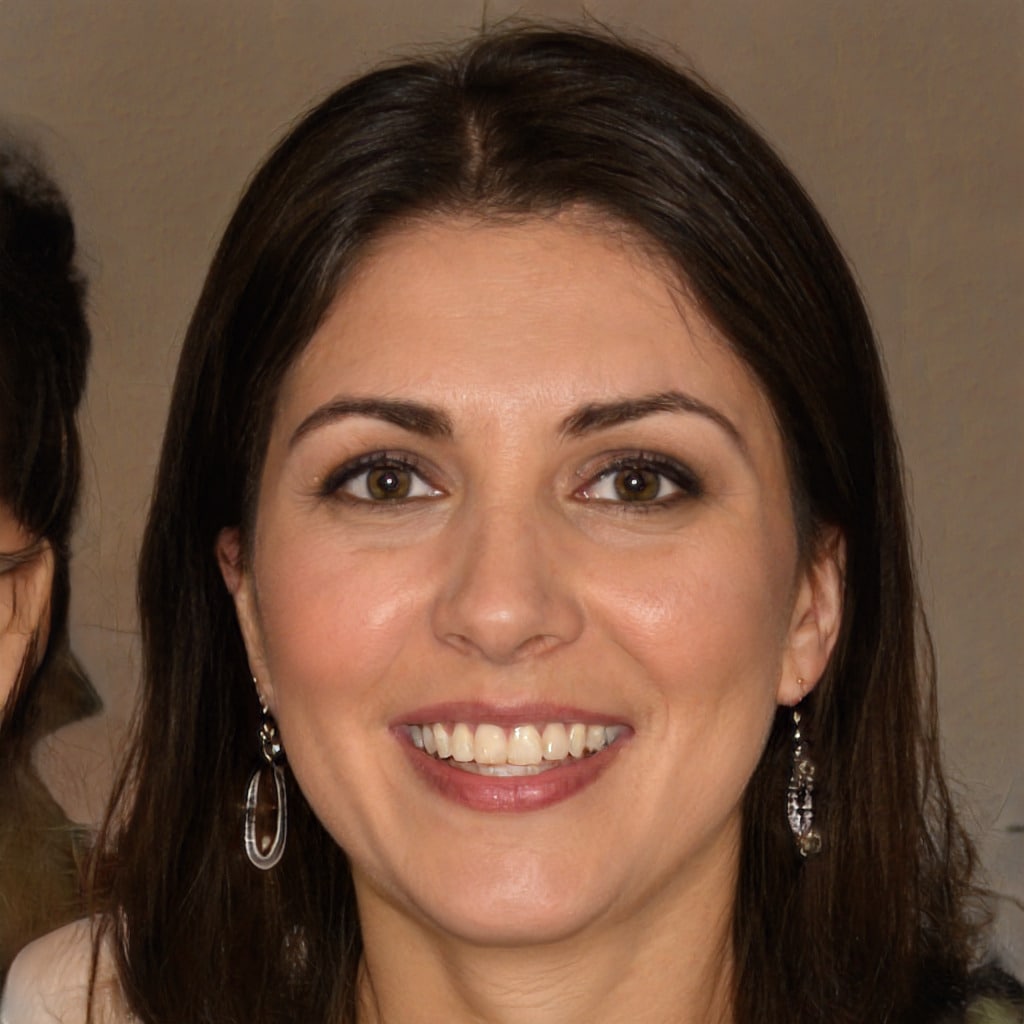 Hello, fellow wanderers! I'm Alyssia. Since 2008, my husband and I have called an RV our home, journeying through life one mile at a time. Our nomadic lifestyle has led us to over 70 countries, each with their unique tales that have shaped our own.
I share our stories and insights right here, hoping to inspire and guide you in your own adventures. Expect tips on RV living, our favorite camping spots, breathtaking hiking trails, and the joys and challenges of an ever-changing view from our window. Alongside, you'll also find practical advice on outdoorsy stuff, designed to equip you for any journey. Join us as we continue to explore the vast, beautiful world on wheels!