The Yamaha EF2400iSHC 2400 watt inverter generator is one of the best on the market, and should be a consideration for anyone buying a portable generator.
Whether you're traveling across town or across country, having power is a luxury that is difficult to live without, especially if you're in an RV.
While camping in tents may be easier to get by, the need for running water and electricity in an RV is something that can often be taken for granted.
With the recent trend of campers and RVers flooding the world, many parks have incorporated power hookups to accommodate visitors. But not all, so make sure you've got yourself an RV generator.
Since electricity is a must to operate your water pump, air conditioning, or lights, having a generator by your side can alleviate future headaches and mishaps. Even if you're not an avid camper, having a dependable generator can be a blessing in disguise when you least expect it.
Take a look at this article if you want an in-depth look at some of the best quiet RV generators. If you've been on the hunt for a new Yamaha inverter, either for your RV or job site, then this review could be for you.
Today, we'll be covering one of the best inverters on the market: the Yamaha EF2400iSHC. Check out the price and reviews here on Amazon…
Yamaha EF2400iSHC Generator
Check out the User Manual
Protection: California Air Resources Board (CARB), United States Forest Service (USFS), and EPA emission protected in all 50 states
Warranty: 1, 2, or 3-year limited warranty
Frame: Aluminum die cast
Motor: 171 cc, 5.5 HP, 3400 RPM, air-cooled overhead valve (OHV), single cylinder, 4-stroke 
Gas: Unleaded
Gas Tank: 1.6 Gallons
Run Time: 8.6 Hours
Starter: Pull-rope
Power Panel Controls: oil watch warning light, fuel petcock for gas shut-off, on/off switch, fuel gauge
Power Outlets: (2) 120V 20 Amp standard receptacles and (1) 12V8A DC outlet
Current: 16.7 / 20 amps @ 120V
Wattage: 2000 Watts; max 2400 Watts
Amperage: 8 Amps @ 12V
Transportation: (2) carrying handles on top of unit
Weight: 75 lbs
Dimensions: 20.8" L x 16.5" W x 18.2" H
Main Features of The Yamaha EF2400iSHC
Now that we've covered a little bit of background on the Yamaha EF2400iSHC 2400 watt inverter generator, let's see what's under the hood and dive into the main features of this portable inverter.
Efficiency
First off, one of the best features of using an inverter compared to a generator, is the model's ability to match power output. This means engine speed is adjusted to match your needs at that moment.
Yamaha's innovative, Smart Throttle technology automatically adapts to accommodate a variety of power needs.
If you're using the Yamaha EF2400iSHC inverter to power lights, the output will be constant. But let's say you're operating a pressure washer, the inverter will spike in RPMs to keep up with the power demands when the pressure washer throttle is used.
This creative design contributes towards an ultra quiet unit that's geared for maximum fuel efficiency.
With only 1.6 gallons of unleaded gas, the Yamaha inverter can run for up to 8.6 hours at ¼-capacity load.
Portability
Another benefit integrated within the Yamaha EF2400iSHC generator is its user friendly, easy to manage design.
Constructed from an Aluminum die-cast frame, and fashioned with a lightweight flywheel and Aluminum TCI rotor, worrying about heavy lifting is a thing of the past.
Overall, this Yamaha EF2400iSHC inverter generator weighs 75 lbs. (dry) and is equipped with two carrying handles on top of the frame.
Power
The design team at Yamaha did their part to ensure you receive the best when the topic turns to power output.
Don't be fooled by its size, the Yamaha EF2400iSHC generator is a beast of a little inverter. The 171 cc, 5.5 HP, air-cooled OHV 4-stroke motor is plenty powerful and possesses High Current delivery.
As Yamaha states, "the High Current model starts most high efficiency 13,500 btu AC in temperatures up to 110° F."
Versatility
Lastly, this Yamaha used Pulse Width Modulation (PWM) to yield high-quality power to all electronics, similar to as if you were at home.
Due to this high-tech technology, users can use the Yamaha EF2400iSHC 200 watt inverter generator with any microprocessor device or appliance in full confidence.
Pros of the Yamaha EF2400iSHC 2400 watt Inverter Generator
Looks Great
Let's face it – sometimes, looks matter. The last thing some people want when camping is to have to look at an old, rugged generator – especially one that's loud and outdated.
Luckily, the Yamaha EF2400iSHC generator is extremely pleasing on the eye and can almost be seen as an accessory for those who have royal blue accents on their RV or camper.
Easy to Transport
As we briefly discussed, the Yamaha EF2400iSHC inverter generator is much easier to transport and carry than competing models.
Its lightweight, Aluminum design ensures that users can easily manage where it's placed and for how long. Another major advantage of this model is that it can be set and packed up with in no time.
Compact and Powerful
Matched by its ultra-light design, the Yamaha EF2400iSHC inverter generator is also extremely compactand can be quickly tucked away when it's not in use.
Since it measures 20.8" L x 16.5" W x 18.2" H, another quality of this model is that buyers can store it in a number of places, unlike large, traditional generators.
Additionally, it might be small and compact, but don't be fooled as the Yamaha EF2400iSHC 2400 watt inverter generator is extremely powerful. The 171 cc, 5.5 HP motor is perfect for supplying power to your phone and computer chargers, TV, or outdoor lights.
Environmentally Conscious
When it comes to the overall design of the EF2400iSHC Yamaha generator, engineers worked vigorously to instill trust that their model is environmentally conscious.
Another supreme quality of this model is that it's CARB, USFS, and EPA emission protected in all 50 states.
Complemented by the unit's quiet design, users can sleep easy knowing this Yamaha inverter generator can be taken anywhere. Out with the old and in with the new as loud, gas hungry generators are a thing of the past.
Excellent Warranty
One of the best things we love about this model is it's warranty.
The Yamaha EF2400iSHC generator comes with your choice of a 1, 2, or 3-year limited warranty to add another piece of confidence to the package.
Cons of the Yamaha EF2400iSHC Inverter Generator
Price
The only real drawback we came across is the price. To be fair, we think it's good value, because it's made with high-quality construction, but still the price might be out of reach for some.
Bottom Line
Taking everything into consideration, the Yamaha EF2400iSHC 2400 watt inverter generator is perfect for those who are on-the-go and looking for a dependable, powerful, quiet inverter.
Backed by a top of the line warranty and being environmentally friendly means no camping trip is out of reach – users can easily bring this along to power computers, phone chargers, lights, fans, etc.
As mentioned, the only drawback to the EF2400iSHC Yamaha generator is its price tag, which is a little above average compared to competing models.
The bottom line with the Yamaha EF2400iSHC inverter generator is that it is expensive, but you certainly are buying a fantastic piece of equipment, that won't let you down. And it will last!
Yamaha Portable Generators: Powerful, Dependable, and Durable   
Since their inception in 1887, Yamaha has evolved to become a leader in electronics and power sports equipment and they surpassed consumer expectations when they released the Yamaha EF2400iSHC 2400 watt Inverter Generator.
Known by many for being powerful, dependable, and durable, Yamaha products are built to last and can handle a multitude of environments.
Recognized as one of the top models on the market, the Yamaha EF2400iSHC inverter generator is a crowd pleaser and quite simply a beast of a model.
More often than not, the term generator is with or as inverter, but the two models vary in a number of ways. But let's be clear, an inverter and a generator deliver the same result and that's why they're commonly used together.
The main difference is generators consume raw power from the alternator while inverters recycle and clean the power for immediate use.
Generators tend to weigh more while inverters are easier to manage and transport.
Generators operate at a near constant cycling rate, yet Yamaha EF2400iSHC inverters match motor RPMs to the power needed – 'when demand for power goes up, engine speed increases.'
Watch the visual representation of the Yamaha EF2400iSHC 2400 watt inverter generator:
What is the Yamaha EF2400iSHC Best For?
On the whole, the Yamaha EF2400iSHC 2400 watt inverter generator is ideal for a number of situations that require power.
One of the most notable demands is supplying electricity to your RV or camper. With this model, musty, hot evenings are forgotten by AC units and flashlights are kept tucked away.
If you're looking to invest in a unit to supply power to accessories outside of camping trips, this is perfect for job sites and DIY projects.
From those who've used the Yamaha inverter firsthand, many it's a versatile and adaptable inverter. Although, if you're on the hunt for a generator to supply power to your house, you might want one that's a bit more powerful.
For larger, more demanding jobs, we recommend the DuroMax XP4400E, or you can check out our in-depth review here.
The Yamaha EF2400iSHC Inverter Generator
In the end, choosing a new generator or inverter doesn't have to be burdensome. While some many think that reviewing model after model is a chore in it's own, we hope reading this review has explained things for you.
The Yamaha EF2400iSHC is a fantastic inverter generator. It's portable, economical, and will allow you to run all your appliances while out camping.
It might not power a house, but if you're reading this, you probably want an inverter for your RV, and the EF2400iSHC Yamaha generator is well worth considering.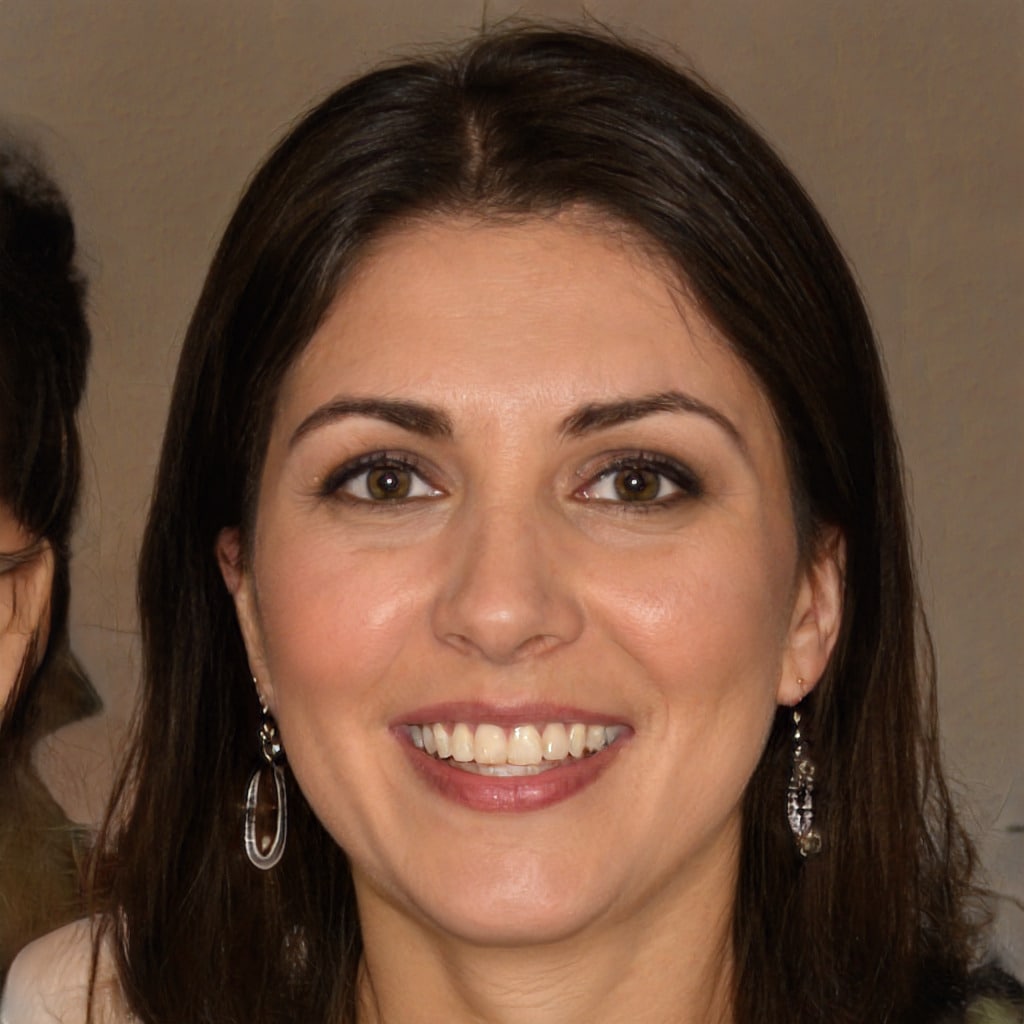 Hello, fellow wanderers! I'm Alyssia. Since 2008, my husband and I have called an RV our home, journeying through life one mile at a time. Our nomadic lifestyle has led us to over 70 countries, each with their unique tales that have shaped our own.
I share our stories and insights right here, hoping to inspire and guide you in your own adventures. Expect tips on RV living, our favorite camping spots, breathtaking hiking trails, and the joys and challenges of an ever-changing view from our window. Alongside, you'll also find practical advice on outdoorsy stuff, designed to equip you for any journey. Join us as we continue to explore the vast, beautiful world on wheels!