The Best RV Jack Pads
RV jack pads don't ignite excitement when you're planning your next road trip, but believe me they're very important. If you've recently invested in a set of RV leveling jacks, you'll understand the common problem of having them sink into soft ground and totally wipe out any improvement to the angle or height of your RV.
The solution is to put an RV jack pad under each of your leveling jacks to stop it from sinking. This will absolutely stop your RV from feeling all uneven, but of course not all RV jack pads are created equal.
The following review will help you find the best RV jack pads currently on the market. We have compiled our RV expertise together with hundreds of reviews and brought you what we think are the best jack pads for RVs.
After the review, we've included a buyer's guide where  we look at Jack Pads and go into more detail on what they are and what role they play. We also look at the different sizes and types of jack pads on the market, so you'll know which ones are best for your RV. 
There's an FAQ section to finish the article, so you should be fully equipped with all there is to know about RV Jack Pads. If you prefer, you can jump straight to the RV Jack Pads Buyer's Guide by clicking the link...
Review of the Best RV Jack Pads
The review section of our article will discuss the various jack pads for RV living that we think are the best on the market. This is the most important part of our article as we've already done the hard part of researching some of the best options for you.
Best Overall RV Jack Pads:
RV SnapPad Permanently Attached Leveling Jack Pad
These come as a pack of six and will be able to withstand the weight of your RV forever. They're commonly thought to be the best RV jack pads on the market thanks to the quality recycled tire rubber and construction. They boast some serious surface area of around nine inches, which greatly limits any sinking. They're fairly easy to install, and if left on permanently, you'll have no hassle when it comes to leveling your RV.
The rubber material helps provide extra grip on slippery terrain because of the recycled rubber that's used to make them. The pads are also created to be UV-resistant as well as protected against water, heat, oil, tar, and mud which helps keep your leveling jacks healthy and will ensure they last a very long time.
Such a good quality set of RV jack pads will also take a lot of stress out of your leveling jacks and help prolong their life cycle. What's not to love?
Bottom Line
These are the best you can buy, and the use of recycled tires makes them eco-friendly as well. These will offer around nine inches of surface area to your leveling jack, making them absolutely stable and preventing them from sinking into any soft ground.
They will also limit any environmental damage that could be caused because of their protective qualities. The construction and materials ensure they're protected from anything the elemnets of nature can throw at them, including rain, sun and freezing temperatures.
The only downside with these RV jack pads is that they aren't easy to remove. Once they're snapped on, it's a real struggle to get them off, which can be bad news if you aren't settling down for a while.
Runner-up and Best Heavy Duty RV Jack Pad:
ABN 5-½" Large Jack Pad Universal Fit Cross Slotted Frame Rail Protector
This 5.5-inch pad is best used to lift your RV for maintenance and not long term, but they do offer excellent support for your leveling jack. They're very durable and will withstand some of the heaviest loads while also cushioning your RV and limiting any damage caused.
The jack rubber pad is made of sturdy rubber that protects your vehicle from harm and enhances safety. The textured grooves on the bottom side of the slotted rubber jack pad assist in ensuring a good and safe fit on the jack without slipping.
The textured grooves make these RV jack pads perfect for use in any weather, ensuring your vehicle will remain still even in the slippiest of terrains. And while the jack pads work perfectly, they're not universal and are probably best suited for smaller RVs.
Bottom Line
These are great for using as a strong surface to rest your leveling jacks as they've got a 5.5-inch diameter that will evenly spread the weight. The rubber material can also survive some of the greatest weights without stressing them out - a huge advantage to any RV owner.
Another benefit is that the textured grooves that are designed into the pad are great for limiting any slipping on wet surfaces. The only downside with these is that their main use case is as a cushioned support for car jacks when carrying out maintenance, so they should only be used on smaller RV's.
Best RV Jack Pads with Handles: 
Camco Mfg Inc Large Stabilizer Jack Pad w/Handle
These RV jack pads are some of the largest, covering around 13-inches in diameter, which is a huge amount of surface area. This ensures the weight will spread evenly and you'll have no problem with sinking if you use these long term.
They're specifically designed for use with stack jacks, fifth wheel stabilizers, swing down stabilizers and awning arms, and will keep them from sinking into soft ground.
They boast an effective interlocking design with a handle that can be used to move the pads around when setting them up under your RV. They're also compatible with any leveling jack on the market, so you'll have no problem with the overall set up.
Bottom Line
These are some of the largest on this jack pads for RV review. This quality should never be overlooked as they'll be able to cover a larger surface area, which also ensures you'll be able to support large weights without sinking even on soft ground.
Another benefit of these is the handles. They come in handy and will allow you to move the pads around far easier than getting down and dirty and moving them underneath the RV. The only downside with these is that there's no draining channel which means they can gather pools of water when it rains.
Best RV Jack Pads by Bigfoot:
Bigfoot RV Outrigger
Before we start, I should say these are the best rv jack pads on the market. The reason they haven't taken our 'Best' title is because they're so damn expensive, and are way out of most people's reach.
They're the largest jack pads on this, spanning over an 18-inch diameter to create more than adequate surface area for your RV no matter how big. They weigh 17 lbs each and are equipped with an easy to use safety handle to move them into place far easier.
They're made from highly-durable composite, that's water-resistant, electricity and corrosion resistant, all common problems for RV owners.
The thickness of these RV jack pads is 1.5 inches. And as with all RV jack pads, the weight they can withstand depends on the surface they're sitting on, but these will definitely handle more weight than any other pads on our review.
Bottom Line
This set is probably the best you'll find, if you want to splash a lot more on some jack pads. The 18 inch surface area allows for such an even spread and limits any sinking. The diameter, along with the 1.5-inch thickness, work together to make any trailer on pretty much any surface stable.
Another benefit is the safety handles. They make it easy to set up and carry around. Apart from the cost, the only downside to these is the weight, as they are pretty heavy.
Camco Universal Flex Pads for Leveling Blocks
These 8.5-inch diameter flex pads offer your RV some of the best support on the market. They're able to evenly spread out your RV's weight and limit any sinking that might be caused because of soft ground.
These Camco flex pads are great when placed underneath jack pads and act as an extra layer of support for your leveling jack and RV. They're soft yet firm material is great for use on uneven surfaces such as gravel, tree roots and rough earth to help create a more even surface. It also helps prevent the leveling blocks from cracking due to uneven stress. 
And best of all, the non-slip pads are UV resistant, weather-proof, and constructed of recycled materials, so you're not only getting some flex pads that will last a long time, but they're also eco-friendly.
Bottom Line
These are a great way to add some extra support to your leveling jack and will stabilize your RV on the most uneven of grounds, within reason. They've got a decent diameter that will help spread that weight for the jack pads.
What makes these stand out is that they're eco-friendly having been made from recycled material. Not many recycled products have the same protection against outside elements such as water or corrosion, so Camco deserves credit here.
However, there is a downside: the soft and flexible material used to make this product will degrade and the edges are known to waste away quicker than other RV jack pads.
Camco Stabilizer Jack Flex Pads
Another from Camco. These are what keep your jack pads safe from cracking and the outside elements. Flex pads are a great way to add an extra layer of support for both your jack pads and your RV. They're made from recycled material, and they're also weather-resistant and UV-resistant, making them relatively durable against whatever Mother Nature throws at them.
They're great when used on uneven surfaces and are compatible with any Camco stabilizer or jack pads of a diameter up to 6.2 inches. To make the whole set up easier, the manufacturers have included a safety handle which makes moving around such large weights a lot easier and safer.
Bottom Line
These are a great extra layer of support for any jack pads or leveling jacks out there. They offer plenty of protection from the elements and you'll greatly benefit from the safety handle which makes installation a lot faster and safer.
Other benefits include its compatibility with other Camco products that range around 6.2 inches in diameter. The only downside with these flex pads is that they don't offer the same traction control as their counterparts.
Buyer's Guide
Here we look at Jack Pads and go into more detail on what they are and what role they play. We also look at the different sizes, so you'll know which ones are best for your RV. We also look at the different types of jack pads, so you can make a more informed decision before you get some.
There's also an FAQ section to finish the article, so you should be fully equipped with all there is to know about RV Jack Pads.
What Are Jack Pads and What Are They Used For?
RV jack pads are basically flat mats that go under your RV leveling jacks to distribute the weight and prevent your rig from sinking. They come in different sizes and thicknesses depending on the make and model of your RV. Some have handles or loops for easy transport while others are just a simple mat.
They're excellent for RV owners because sinking is relatively common and jacks are one of the only ways to help your leveling jacks to do their job properly, other than parking on solid stone.
What Size RV Jack Pad Do I Need? 
The size of your jack pad will be determined by the size and weight of your RV. If you have a lightweight pop-up camper, you can get away with a smaller mat. For a larger travel trailer or fifth wheel, you'll need something much bigger and thicker.
When buying jack pads for your RV, it's better to go for wider pads as they are better the quality. You'd often see that high-quality jack pads are comparatively wider and can cover larger areas to provide stability.
Wider pads prevent the jack from sliding off onto the surface below it. This way, the pad's foot doesn't bend and get damaged. Hence, it is advisable to go for the largest, heavy-duty jack pad within your budget.
How We Chose These Jack Pads For Your RV or Trailer 
Like all products, there are a few features that make each one unique and stand out from the competition. In the next section, we'll discuss these qualities and characteristics that you should be looking out for when buying a new set of jack pads for RV living.
Weight Capacity
Your RV jack pads will be supporting a lot of weight, and you'll need to choose ones with the best weight capacity. You'll find some jack pads with a weight capacity as high as 40,000 lbs.
This is way more than you'd need as the maximum weight of a large trailer filled. That said, it's important to know the weight of your filled trailer and get some RV jack pads that can easily absorb that weight capacity.
Design
The design covers both the size and shape, these are two important factors. If you have a larger pad that covers more surface area, this will limit any sinking as the weight will be spread out more evenly. Larger models will also protect your leveling jack from any damage like bending when it's being used or electronically extended.
Material
This feature is similar to the weight capacity section, you'll need to ensure that your jack pad is made from highly durable materials as it'll be supporting some serious heavy-duty weight. If your jack pads can't properly suit your RV, you could easily cause some damage that could become fairly serious over time.
You'll need a material that isn't affected by temperature changes or constant sun exposure. The best have a high-strength resin built in, while some manufacturers believe that a strong compressed plastic or rubber are the best materials to use for jack pads.
Are All RV Jack Pads The Same? 
There are many different types of RV jack pads available for you to choose from. There are differences between each unit, and their form, construction, and function. And which type is better for you is mainly dependent on how you use your RV. 
The main difference between most of the jack pads in the review is the material used to make them. They're either made from rubber or plastic, and of course each brand uses different technologies in their construction.
Rubber RV jack pads offer you a tight and stable grip, and are much better in cold, weather when there is more chance of slippage. Rubber RV jack pads can be used with other levelers and blocks to provide even more stability.
Meanwhile, plastic jack pads are much cheaper, but do the job efficiently. However, the cheaper the plastic, the more likely it is to crack under the extreme weight of your RV. 
Types of RV Jack Pads
If you're planning on getting yourself some jack pads for your RV, then you need to know which type to go for. The main difference between all the different options is the material used to make them, and each material will suit different scenarios.
Rubber Jack Pads
These jack pads are known for their durability since they're made from heavy duty rubber. This allows them to withstand extreme weight without getting damaged. Many brands also prefer using recycled goods like recycled tires to make these pads, which allows them to handle extreme weights without cracking or breaking.
Plastic Jack Pads
You will find a wide variety of plastic jack pads in the market. Many brands claim their pads to be unbreakable, but you should always bear in mind that the cheaper the plastic used, the more likely it is to break or crack under heavy weight. This is usually reflected in the price, so don't go cheap cheap. 
Permanent Jack Pads
Usually, jack pads are designed to be used when needed. Most of them are temporary units that can be used when needed.
However, there are permanent jack pads also available that you can easily install. They will stay in place and so you won't have to remove them and put them on again and again when needed.
Why Would You Want New Jack Pads?
There are many benefits to buying a new set of RV jack pads. The following section will discuss these benefits in more detail.
They Protect Your Leveling Jack
Jack pads are used for several reasons. You'll find that they're great for protecting your leveling jack from any possible damage like bending when being extended or other environmental risks. Some jacks also have built-in drains that limit any rust damage.
Great Support Solution
The main benefit to jack pads is that they offer your RV a stable surface so that it doesn't sink into the soft ground. This is a common problem for any RV owner. RV jack pads have wide dimensions which spreads out the weight equally to limit any sinking.
Stops Your RV From Sliding
Another problem RV owners might have is that while using your leveling jacks, you'll notice the RV might slide slightly if it's been raining. Jack pads add extra traction to your RV, and decrease the rate at which your RV might slip or even prevent sliding altogether.
People Also Ask - RV Jack Pads FAQs
How to Flatten a Bent RV Jack Pad
To flatten your bent jack pad, you first have to set the jack down on a sturdy piece of wood. Then using a sledgehammer, pound the bent parts. This should flatten it, but if it's not, it's advisable to call customer service and ask them what you should do. 
Can You Use Jack Pads Under Leveling Blocks?
Yes, jack pads can be used under leveling blocks, especially if they are made of plastic. This way, you'll be able to protect your blocks from damage by rocks and gravel, as the uneven ground can cause the plastic blocks to crack. By using these jack pads underneath them, you won't have to keep changing them.  
How Much Weight Can Jack Pads Handle?
This is mainly dependent on the type of jack pads and the ground they're supporting. High-quality RV jack pads are capable of withstanding a load capacity of about 40,000 pounds and above. Such jack pads will be able to bear your RV's weight easily. However, make sure that you know your RV's weight and the terrain you'll likely be spending time on before you get some. 
What Are RV Jack Pads Made Of?
Generally, jack pads are either made using rubber or plastic. Some also feature resin that is added to provide additional strength. Meanwhile, some brands also make use of a combination of both rubber and plastic to provide you high-quality RV jack pads. 
How Long Do RV Jack Pads Last?
This depends on the type of jack pads. A high-quality jack pad from a reputable brand can last you a very long time. They're capable of withstanding heavy weights, so they won't damage that easily. 
Are Jack Pads Really Necessary?
Parking your RV on even ground is extremely important, as appliances like your RV refrigerator needs to be leveled for it to function properly. Every RV park or campsite is flat or leveled. At times, however, one side of the spot tends to be higher than the other, or even lumpy and uneven.
How Many Jack Pads Do I Need For My RV?
This mainly depends on your personal preference. There are various buying options available when it comes to quantity. This gives you the option to either buying in bulk or one at a time. When bulk buying, you can either get four or ten pads. 
For most people, bulk buying is a better option as this way, you'll always have a backup in case you break the one you're using. RV jack pads that come in a packet usually feature an interlocking design, which means you can use the extra jacks. Simply stack them on top of the other, and it'll provide you with a higher lift when needed.
The Best RV Jack Pads 
Jack pads are one of the most useful accessories for your leveling jack and RV. They provide many benefits to your whole RV adventure whenever you settle down for the night on some uneven ground.
They come in different sizes and thicknesses to accommodate different RVs and can be used on a variety of surfaces. When choosing a weight capacity for your rv jack pads, make sure to consider the weight of your RV, the number of jacks you have, the size of your jacks, and the type of ground you'll be using them on.
With so many different options on the market, it's important to do your research to find the best RV jack pads for your needs. That said, if you follow the tips and advice we've provided within the article, you'll have no problem getting the best RV jack pads to stabilize your every trip.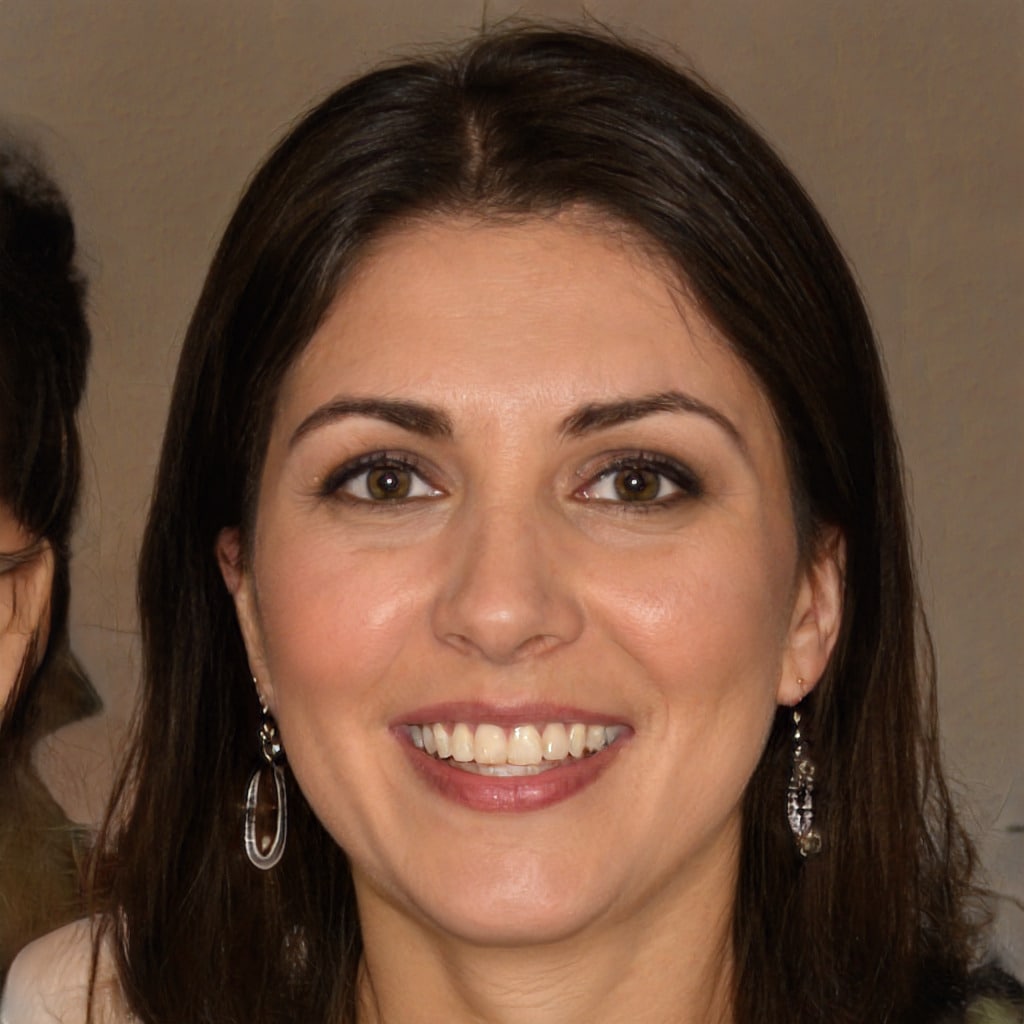 Hello, fellow wanderers! I'm Alyssia. Since 2008, my husband and I have called an RV our home, journeying through life one mile at a time. Our nomadic lifestyle has led us to over 70 countries, each with their unique tales that have shaped our own.
I share our stories and insights right here, hoping to inspire and guide you in your own adventures. Expect tips on RV living, our favorite camping spots, breathtaking hiking trails, and the joys and challenges of an ever-changing view from our window. Alongside, you'll also find practical advice on outdoorsy stuff, designed to equip you for any journey. Join us as we continue to explore the vast, beautiful world on wheels!