The Best RV Leveling Jacks
RV Leveling Jacks are an important piece of equipment and come in handy for many RVers. They can be used to ensure your trailer is balanced and is at a steady angle, and they make living on the road much more comfortable.
They're an upgrade from your standard leveling blocks that you drive on to, as these leveling jacks for RV can be adjusted electronically, or by hand if you prefer.
Many RVs come with their own leveling system, but if yours doesn't have one, some leveling jacks will make life on the road much better, and you'll notice a huge difference to the comfort of your motorhome.
This article will discuss the various RV leveling jacks on the market. We review the best ones on the market and look and explain their features, pros and cons, as well as what features make a great leveling jack for an RV.
After the review, we offer our Buyer's Guide, where we go into more detail about the types of leveling jacks, such as what they are exactly and why and when you need them. We also look at how to choose the right one for your RV, and the different types, and brands known for making the best kits
There'a also a Stabilizer Jacks and Leveling Jacks comparison overview, so you'll know the difference if you don't already. And we've added a guide and video on how to level your RV with some jacks, so you'll be safe and secure the next time you hit the road.
If you prefer, you can jump straight to the RV Leveling Jacks Buyer's Guide by clicking the link...
Review of the Best RV Leveling Jacks
The review section is probably one of the most important parts of the article as this will discuss some of the best RV leveling jacks currently on the market, mentioning their various features, pros, and cons.
Best Overall RV Leveling Jacks:
 Libra Set of 2 RV Scissor Jacks
These jacks have plenty of great features, such as the wide bow-tie bases which make it easier to level and stabilize your RV, even on softer surfaces. The jacks can also extend up to a maximum of 24", with a height of 4" when retracted.
The two jacks require manual adjusting using the crank handle provided, but you can make life easier by using a power drill thanks to the ¾" hex magnetic socket included.
Bottom Line
This set of two leveling jacks for RV has lots to offer, the main feature being the wide bow-tie bases. These add extra support and help with leveling your RV, even if it is not on a harder surface such as concrete.
The jacks require you to self adjust the height by the use of a crank handle which may become tiresome. Thankfully, they come with an attachment that allows a power drill to be used to make the job easier. The only major disadvantage is that each jack can only hold up to 5,000 lbs which is only useful if you have a smaller RV or trailer.
Runner-up: 
Pro Series A-Frame Jacks
This jack is very basic in its design but will get the job done. It doesn't take long to install and can be used with little to no adjustments needed. When extending the jack, little effort is required and could be easily done with one hand.
The jack weighs just under 5.5 lbs, meaning it's relatively light compared to other jacks, adding to its simple, yet effective design. If you find yourself needing some repairs after a while, you'll have the benefit of a warranty.
Bottom Line
Overall, if you're looking for a simple, yet effective RV leveling jack, then this has all the basic features that you'll need. The installation is quick and easy in any situation making it useful for any replacements.
The compact design allows for making adjustments with ease. This does come with disadvantages though as it lacks a wide base which makes it prone to sinking, specifically on softer surfaces. It's also known to rust easily over short periods of time, putting it at risk of damage and thus needing to be replaced more often.
Best Scissor Leveling Jacks for RV
EAZ LIFT 48800
Specs
5,000-pound capacity


Expand from 4 3/8-inches to 19 ¾-inches high


Includes two stabilizing scissor jacks


Designed for bolt-on or weld-on installation


Available in four sizes
Review
The Eaz-Lift Scissor Jack uses durable materials that increase its longevity. It is very stable and will securely stabilize an RV, trailer, or car. You won't feel movement when inside walking around, nor will the vehicle disengage from the lift.
Furthermore, the lift is collapsible, so it doesn't take up much space and can be easily stored. This feature is an asset in an RV or trailer where you want to free up as much space as possible.
Bottom Line
Overall, people loved two things about this product: durability and ease of use. The product lasted and was made of quality materials. It's resistant to rusting and corrosion, making it superior to other products available on the market.
Best for Class A:
Ultra-Fab Products Scissor Jack (Pack of 2)
This twin pack of scissor jacks has many great features that make it useful for RV owners. Each jack can extend to a full height of 30 inches, meaning it's suitable for RVs with higher frameworks.
Both jacks also have 5" x 9" footpads which help prevent them from protruding downwards or tilting on uneven, soft surfaces. The powder black coating will ensure that you'll never have to suffer from rust damage. The leveling jack can support up to 6500 pounds, which is very respectable for RV leveling jacks.
Bottom Line
These jacks ensure added stabilization for your RV. The widespread base on each jack distributes the weight and prevents the jacks from sinking, further helping the leveling of your RV.
The 6,500 lb weight support is suited to the majority of RVs and with the 30" extension height, these are suitable for a variety of rigs. The powder coat adds a protective finish to the jacks, which helps prevent rusting. The only minor downfall of this product is the manual adjustment, but even still it cranks up relatively quickly.
Best Electric RV Leveling Jacks:
Husky Brute Power Jacks
These electric RV leveling jacks have lots of features which add to its lifetime and efficiency. The storage bracket, which is built into the jack, protects cord ends from any water damage during damp weather conditions. Protection is also provided for the switches located on the jack to ensure there's no damage to the electrics.
The jack also has a 5.5" footpad which further supports the capacity weight, of 4,500 lbs, by distributing that weight across the plane and reducing the risk of the jack sinking into softer terrain.
Bottom Line
This jack design has excellent features to help level out your motorhome. The best selling point for these electric RV leveling jacks, however, is the weather protective brackets and covers. They provide vital coverage to the electronics of the system, which, if water damaged, would drastically shorten the products lifetime.
The jack even had a three-sided LED system which makes it easy to use on those dark camping nights. The only area where this product lacks is the lift capacity. It has an average weight support of 4,500 lbs, which is still good, but there are better options available.
Best RV Hydraulic Leveling Jacks:
Torin Big Red Air Hydraulic Bottle Jacks
RV hydraulic leveling jacks are another great way to stabilize life on the road. This one is powered by a quick air pump that's specially designed to lower the lift time. The jack also has a four-foot air hose attached, which can turn 360 degrees in any direction and comes with switches to power up as well as other fittings.
The hydraulic leveling jack has a lift capacity of a whopping 40,000 pounds and its lift ranges from roughly 10" to 20". The system can either be used manually or pneumatically.
Bottom Line
This jack's main feature is without a doubt its lift capacity. It can support up to an incredible 40,000 lbs and manage to lift this in a short period of time.
Its air valves include integrated filters which help to block off the hydraulic unit and prevent any contamination. The heavy lift strength of these RV hydraulic leveling jacks come with a price though: it weighs in at a whopping 32 pounds so not for the fainthearted.
Best Self-Leveling Jacks:
 Lippert Components Leveling Kit With Wireless Remote
These self-leveling jacks have lots to offer any RV owner. With the one-touch automatic leveling, it makes the job easier than ever. The system includes an easy bolt-on installation providing a swift set up.
The system is a 12V electric powered system and also offers the ability to control it wirelessly from anywhere you wish. The jacks can support a massive 20,000 lbs.
Bottom Line
This automatic system with self-leveling jacks offers a great deal of efficiency for anyone with an RV. It makes stabilizing and leveling your RV quicker and strain free, and even has an auto re-hitch memory option which makes the system personalized to your RV.
The large total capacity supported by the addition of base plates on each jack is a great feature to have. The only downside to such a system is the weight. This system weighs in at 229 pounds, which makes it difficult to transport compared to other smaller jacks on the market.
Best Automatic Leveling Jacks for RV:
Lippert Components 6 Point Ground Control (675817)
What Recent Buyers Report
Buyers love this product for various reasons. Firstly, it's created to be twice as fast as the previous systems. The hall effect technology features also enable it to make more accurate measurements. Furthermore, it comes with a very useful automatic, one-touch control panel included.
Why it Stands Out to Us
It ticks all the boxes for an exceptional quality leveling jack kit. Firstly, the product is incredibly durable and well-constructed. This means you're getting reliability and durability for your money. Furthermore, it has hall effect technology, one of the most advanced features RV leveling jacks have today.
Bottom Line
Overall, it is a great product. It's slightly more expensive and may not fit everyone's budget but surely is worthy of the splurge given the spectacular performance and construction. These automatic RV leveling jacks will definitely improve your stability and make life more comfortable on the road.
Editor's Pick:
Cynder 00672 Leveling Scissor Jack
What Recent Buyers Report
Most of the people who bought these leveling jacks are impressed for multiple reasons. It has a sturdy and robust construction, which allows it to be an excellent investment. The construction is impeccable even though some buyers did complain it had no handle. Nevertheless, it is a consumer favorite.
Why it Stands Out to Us
This tried and trusted product captured our attention with its impeccable construction and fantastic design. It features a black powder-coated design that is rust-resistant, adding on to its durability. Furthermore, it can extend from 4 to 24 inches, which eliminates the need for wooden blocks.
Bottom Line
Overall, it is one of the best RV leveling jacks you can get your hands on. It has a sturdy and durable construction and is incredibly heavy-duty in its operation. It's versatile and can easily be installed via a bolt-on weld-on setup. It is usable with pop-up trailers, campers, motorhomes and RVs.
Camco Olympian Aluminum Stack Jacks
These stack jacks come in a set of four and are useful for basic stabilizing and support. They're made out of cast aluminum which is extremely durable and will last over long periods of time.
The square base on the jacks helps to evenly distribute the weight and prevent the jack from sinking too far into the ground. Each jack can hold up to 6,000 lbs, giving a total supported weight of 24,000 lbs for the pack of four.
Bottom Line
This set of leveling jacks has plenty of advantages, the main feature being the ability to support such large weights. These jacks were voted best for money due to you getting not just one jack, but four, that are extremely durable and efficient.
The disadvantage to these jacks is that they have a maximum height extension of 17". Therefore, they're more suited to lower framework RVs. or you may find yourself having to make up the extra space with wooden blocks or bricks to fully stabilize your RV.
Buyer's Guide
Now the buyer's guide. here you'll learn more general things about leveling jacks, such as what they are exactly and when you need them. We also look at how to choose the right one for your RV, and the different types, and which brands are known for making the best kits
There'a also a Stabilizer Jacks vs Leveling Jacks comparison overview, so you'll know the difference if you don't already. We've also added a guide and video on how to level your RV with some jacks, so you'll be safe and secure the next time you hit the road.
How to Choose Leveling Jacks for an RV
There are a few features or qualities that you should be keeping an eye out for when looking for your next leveling jack. The following section will discuss the qualities that make or break an RV leveling jack whether on our list or not.
Weight Capacity
Your RV is going to be extremely heavy and it's important that your leveling jacks can withstand the weight.
Before buying your leveling jacks, understand the weight of your RV and remember that the more weight that it can hold the better. Weight capacities mainly range from 5000 lbs up to 35,000 lbs or even more in some cases.
Type of Jack
You should also look into both types of leveling jacks and weigh up the pros and cons of each. Luckily, for the products on our list, we've already done this for you to help make the decision easier. Depending on how many people you'll be traveling with, it might be handy to have an electronic jack installed if you're going alone or with children. If there are a few more adults going, a manual system might be an easier setup for you.
Number of Jacks
Depending on the situation, you might only need one jack or even up to four to fully raise your RV off the ground. Most leveling jacks come as a set of two as they're only needed for each axle. If your purchase only comes with one individual leveling jack, this isn't the best situation to be in, always try to get as many leveling jacks as possible with each purchase.
What Are RV Leveling Jacks?
Leveling your RV correctly is an essential aspect of RVing. It has many benefits and they will have a major effect on the comfort of your entire trip. What's more, your appliances will work better on a leveled RV, and the overall experience will be smooth.
RV leveling jacks are a crucial part of driving and balancing the vehicle. They work with other components to ensure that your RV is secure and balanced at the right and steady angle. 
Convenience, durability, and setup are critical factors to consider when buying a leveling jack.
Types of RV Leveling Jacks
There are plenty of designs that will offer different benefits to leveling your RV, but there are two main types of leveling jack. The manual jack and the electronic/hydraulic leveling jack. This section will discuss these and you'll soon understand the best and worst qualities of both. 
Electronic/Hydraulic Leveling Jacks
Electronic RV leveling jacks are the most convenient method when it comes to leveling out your RV. They're so simple, all it takes is for you to flick a switch and they'll give you with a more balanced and stable angle for your RV to rest on. However, they do take longer to initially set up as they need to be installed and connected into the RVs circuit board.
Manual Leveling Jacks
Manual leveling jacks for RVs are a bit more awkward to work with and might take more than one person to use. However, these types of leveling jacks are hassle-free when it comes to setting up, as all it takes is for you to put these underneath your RV and start cranking the jack to your desired height. They're also cheaper than electronic models.
Stabilizer Jacks vs Leveling Jacks - Comparison Overview
People tend to confuse stabilizer jacks and leveling jacks, which can be a huge mistake. Just so you don't make such mistake, we have a side-to-side comparison of both the types of jacks and how they perform compared to one another.
Let's take a look at their similarities and differences.
Differences
Purpose
The two serve very different purposes. Leveling jacks lift the RV rig if it is parked on an uneven platform or ground. Stabilizers ensure that the camper is steady and reduces the amount the RV moves when walking inside it.
Contribution
The capacity and the frame strength are two distinguishing factors between the two. Stabilizers aren't meant to lift, instead just minimize (not altogether remove) movement inside the trailer. Therefore, they may not carry much weight.
Meanwhile, leveling jacks lift and hold the load, so they have a higher weight capacity and frame strength than stabilizers.
Similarities
The only similarity really is that they both work together to keep the vehicle steady once leveled.
Importance of Leveling Your RV
The last thing that any RV owner wants is for their trailer to sink or sway. A leveling system allows for greater stability and limits swaying movements when parked. No one wants their RV to move when they are inside. It can be very dangerous.
You also don't want to risk your trailer sinking into the ground. By using a stabilizing jack pad, the RV level is more secure, preventing sinking into softer surfaces.
Level your RV soon after the vehicle is parked while no one is inside to ensure the proper level is achieved.
Top Manufacturers of RV Leveling Jacks
These are manufacturers who are heavily investing in making a durable product. Each has its pros and cons. Ultimately, it's up to the user to select one that meets their trailer's weight and specifications.
When considering top manufacturers, two names come to mind: Libra and Husky.
Libra
Libra has been in operation for almost ten years. Its products have a low price and the brand has implemented strategies to ensure a quality product. Libra's goal is to create products that are innovative and cater to new industry development.
Libra offers a set of four scissor jacks that can accommodate a vehicle up to 7500 lbs. It's made with galvanized steel and is steady on soft surfaces due to its wide bow-tie base.
Much like the Camco products, it can be bolted on or welded. The crank handle makes for an easy install with little effort, which their customers love the most about this product.
Husky
Husky is known for durability and creating rugged products. They're precision-engineered, made with durable, quality materials, and thoroughly tested to ensure industry safety standards are met. 
Husky has quickly become a favorite for those who have a travel trailer or 5th wheel trailer. It has a durable, long-lasting build.
Husky jacks have a black, powder-coated finish which prevents rusting. Customers appreciate that this product is easy to use, as well.
This jack has a swivel handle making leveling quite easy and effortless. The installation process is seamless with this product.
Users appreciate the 35 square inch base plate as it provides a cushioning between the jack and any surface. It prevents the jack from scraping against a rough surface or sinking into soil/sand.
How to Level an RV
The first step to setting up your RV once you've reached your destination is to situate and level your rig. Although many new to RVing think it's awkward and arduous, it's really simple, especially when you've done it a few times.
We already know why it is essential, now let's have a quick look at how to level an RV:
Measure how many inches you need to raise the left or right or front to back rig using a device and app readily available.
The rig needs to be leveled side to side first.
First, put a pair of levelers that look like wedges underneath your tire and drive on them and place the second one behind. This will work kind of as a wheel chock.
Then, drop the front feet and disconnect the vehicle and level it from front to back and you're done!
If you feel as if you didn't quite grasp how to level an RV yet, then watch the video below, which offers further clarity on the matter.
Leveling Jacks for RV - FAQs
A lot of questions tend to arise when it comes to buying the best RV Leveling Jacks, so we have taken them onboard (no pun intended) and answered them for you. 
How Do RV Leveling Jacks Work?
The entire purpose of leveling jacks is to ensure your RV is on an even platform. The process is a lot easier if you own an auto-leveling system installed in your RV. The purpose that hydraulic jacks serve is that they lower the RV corners so that your RV can be easily leveled.
Can You Level an RV With Slide-Outs?
It isn't a recommended practice. Most professionals recommend that the RV should be leveled first, and then deploy the slide-outs.
If you try to level your RV while your slide-outs are extended, you will put a lot of strain on the leveling jack, which in turn may damage some leveling components.
Why Does an RV Need to Be Level?
There are many reasons why an RV needs to remain level. However, the most important one is that it's crucial for the working of some of your equipment like the refrigerator.
For the refrigerator to work correctly, your RV must be leveled, otherwise the ammonia/water solution will not flow properly.
How Do You Level an RV on a Slope?
If parking on a slope cannot be avoided, then the best way to level your RV on a slope is to dig the ground a few inches so that it is leveled. This provides some additional blocking, which is essential in this case scenario, which otherwise wouldn't have been a problem if the base would've been flat.
How Many Leveling Blocks Do I Need for an RV?
Generally, about ten leveling blocks are needed to build a solid ramp ahead of your wheels.
Where Do I Put Leveling Jacks on My RV?
You're supposed to level the RV from side to side and front to back, so once you have set it flat, you can then go ahead and place the leveling jack on the rear bumper. For front to back leveling, place on the window frame or the RV step.
Should You Leave Your Leveling Jacks Down in the Winter?
Experts recommend leaving the jacks down during the winter months, as it alleviates the weight of the trailer off the tires and suspension. The jack prevents flat spots from occurring on the tires and prevents stress from happening on the springs.
However, many people argue it's more a matter of location. They say that if you're storing it in a warm and dry environment, you may not need to. Where as, if the area is windy or cold, it is a definite consideration for all of the reasons mentioned above.
Can Leveling Jacks Be Added to Travel Trailers?
Yes they can. Many manufacturers have a one-touch leveling feature, but they can be added to a travel trailer.
RV leveling jacks are a necessity for anyone owning a trailer. They maintain the stability of the vehicle and prevent it from sinking when parked on softer surfaces.
Conclusion
RV leveling jacks are helpful products that can really balance your rig and this helps you out in many ways that you might not have considered.
It's important to find the best set possible. Of course, you can get manual or electric RV leveling jacks as well as RV hydraulic leveling jacks, and each have their pros and cons.
You have to consider how much weight your RV is, the size of your jacks and how to set them up. Manual jacks aren't difficult to work with, but definitely electric and hydraulic makes life easier. 
Other Related Buyer Guides
Here are a few other related guides to set you in the right direction: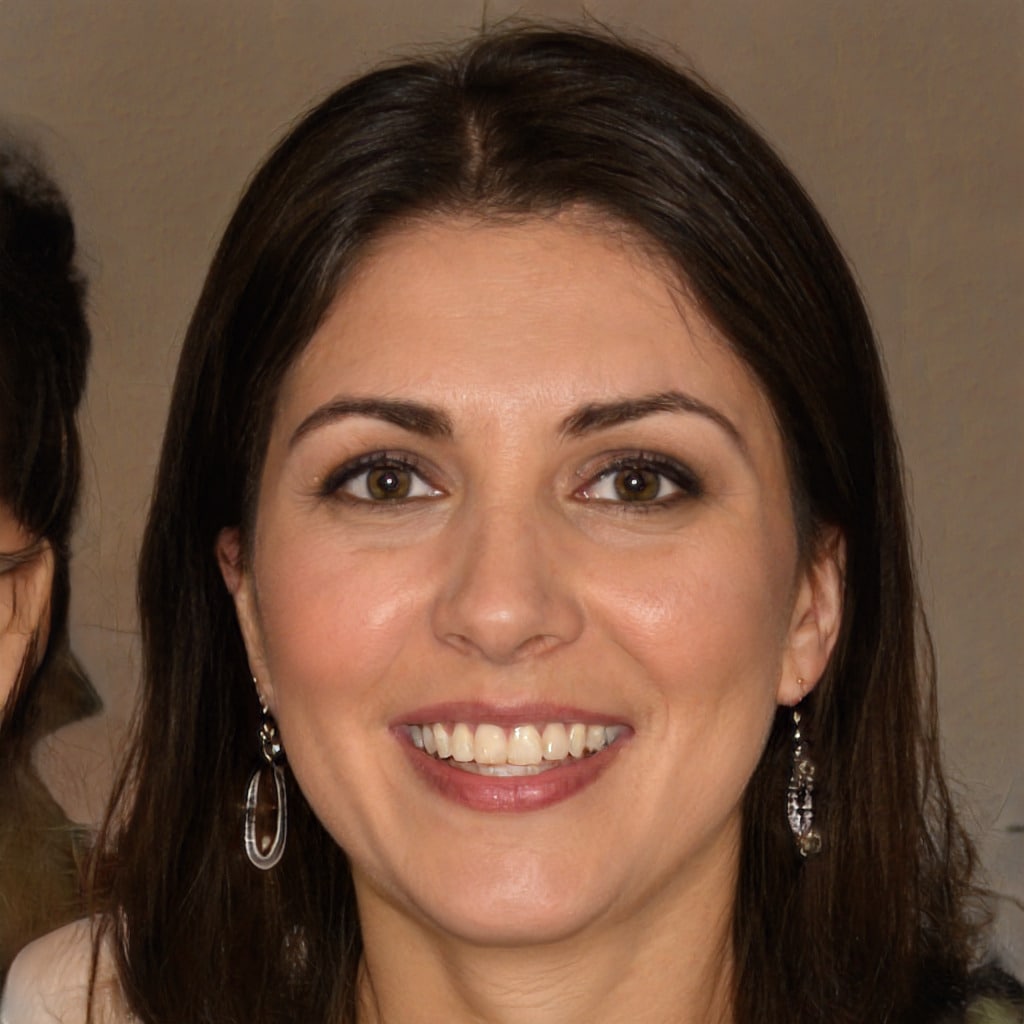 Hello, fellow wanderers! I'm Alyssia. Since 2008, my husband and I have called an RV our home, journeying through life one mile at a time. Our nomadic lifestyle has led us to over 70 countries, each with their unique tales that have shaped our own.
I share our stories and insights right here, hoping to inspire and guide you in your own adventures. Expect tips on RV living, our favorite camping spots, breathtaking hiking trails, and the joys and challenges of an ever-changing view from our window. Alongside, you'll also find practical advice on outdoorsy stuff, designed to equip you for any journey. Join us as we continue to explore the vast, beautiful world on wheels!