The Best RV Macerator Pumps
Getting an RV Macerator Pump isn't the first thing an inexperienced RVer thinks about. But, the more you get into hitting the road, the more you realise it's one of the most important pieces of equipment you should own.
The word 'macerate' means to soften something in liquid, so you might now have an understanding where this is going already.
When you are removing sewage from the RV, you might experience the struggle of getting everything out due to blockages caused by large chunks of waste. Hence it might need macerating.
It's a painful process, but it can be solved by adding the services of an RV Macerator Pump. If you're not sure, it's a waster pump that grinds up any chunks or pieces into a fine slurry. This slurry will then be able to travel through the smallest of hoses into the sewage system.
Not the nicest of images, but a necessity for anyone planning a road trip. So, what are the best RV macerator pumps? We have reviewed some of the best on the market, so check it out.
After the reviews, we've also included a Buyer's Guide, where we discuss the many different aspects to consider before buying a waste pump. We also look at what a macerater pump is and how it works, and we also compare the best macerator pump brands.
We've included step-by-step guides on how to install a macerator pump and how to clean one, so you'll be a waste pump pro by the end of the article. And of course we've added an FAQ section, so all your remaining questions will be answered.
If you prefer, you can jump straight to the RV Macerator Pump Buyer's Guide by clicking the link.
Review of the Best RV Macerator Pumps
Now that we've touched on the key aspects to consider before buying one of these pumps, let's check out the top RV Macerator Pumps of the year. 
Best Overall RV Macerator Pump: 
SewerFlo Quick Release
This portable macerator pump is the best-rated product on Amazon. The inlet hose will allow you to clean out the full inside of your hose and tank, getting rid of most waste still in your tanks. The quick release also makes the cleaning process a little bit faster, ensuring any less technologically-savvy RV owners out there don't struggle.
The same thermal protection included in other products is present in this one, and this protection is more than adequate in helping limit any damage caused by overheating by shutting itself off. This product can also pump waste up to 9 feet in height. The portability will also provide you with more flexibility in where you can empty your waste tanks.
Bottom Line
The different functions this RV macerator pump provides are what make it the best-rated pump on Amazon. The inlet hose allows you to flush out every last piece of debris inside your tanks and hose, giving your RV a thorough clean.
The quick release function allows you to limit the time spent on cleaning, as this function makes it easy to disconnect the device. 
The fact that the device is portable also means you have more flexibility in how you clean your tanks out. Protection against overheating is also included and is an essential aspect of keeping your macerator working for years on end. 
The only downsides to this macerator is that it can break easily with the materials used on the adapter. The other downside is that this product doesn't come as part of a kit, meaning you'll need to buy the hose and any other extra necessities yourself.
Best 115-Volt RV Macerator Pump: 
Jabsco 18690-0000 Marine Run Dry Heavy Duty Macerator Waste Pump
The 115V AC Macerator will provide you with effective waste management at a faster speed than any DC unit on the market. This heavy-duty macerator will grind down any waste down to a ⅛", which allows the particle size to flow through the thinnest of hoses.
The pump can efficiently spew out 30 gallons of waste slurry in an incredible three minutes, meaning a fast and easy cleaning process. In only 15 minutes, this pump can release over 180 gallons of fluid. That's a whole lot of dump, so hopefully you won't exceed that!
The run-dry feature means that once your tank has been emptied, it'll shut off and will save your pump and waste system from being damaged. Durability and reliability shouldn't be a concern with this product, thanks to the stainless steel motor and shaft.
Bottom Line
What makes 115V AC units so popular is that they work faster than any other type of RV macerator pump. The alternating current is far more efficient when running the pump, which means that the waste tank will be emptied at a faster rate.
The run-dry feature is an added bonus that will automatically switch off when your tank is empty, meaning you can go about your business without having to wait and turn it off. While, the durability is no concern with the help from the stainless steel materials.
The only negatives that come with the product are that it can easily overheat because of the high-powered design, whereas, the run-dry feature isn't as effective as the manufacturers make it out to be, but then again what is?
Best Flojet RV Macerator Pump:
Flojet 18555-000A Portable RV Waste Pump with Garden Hose Discharge Port
Specs
Material: Stainless Steel
Dimensions: 13 x 12 x 6 inches – 1 pound
Connection: Directly to RV Waste Outlet
Motor: Fully Enclosed 12 Vdc Permanent Magnet Type
Macerator Cutter: Stainless Steel
Review
The Flojet Macerator Pump is a well-built pump that works. The motor is powerful and efficient and makes quick work of maceration for a maximum particle size of 3.17mm. Pumping is quick and efficient as well. If you pair this device with a 3-4" hose, you can expect it to pump well over 50' on flat ground.
Most of the time, a freshwater rinse (or an empty of the gray tank) is all that's needed to flush out the hose. A remote on/off switch with a 6' wire is also included, so you don't have to get up close and personal with the device.
Bottom Line
The Flojet RV Macerator Pump is built to work, and it's built to last. It macerates and pumps efficiently and pumps over solid distances. This is just about the highest praise you can give a device like this, and it's no wonder the device continues to sell well.
Amarine-made 12V Quick Release RV Mount Macerator
One of the greatest value for the money macerator pumps you can buy for an RV which allows for fast and easy to use macerating.
When a macerator is continuously working for more than 15 minutes, they're known to overheat. The included thermal protection in this device, however, will ensure it won't overheat, a common problem when working out those large chunks. Instead the macerator will just shut off when it detects the device is overheating. 
The portable design ensures the flexibility needed to empty your tanks in a far away sewage tank. This product can supposedly pump to heights of up to 12 feet, which should suffice for most areas and situations. The pump can empty at up to 12 GPMs, meaning your tank will be emptied in no time.
Bottom Line
Providing you with peace of mind with thermal protection, overheating is a common problem that only some devices can protect themselves against.
The portable and flexible nature will allow you to use this pump on any RV and in any situation. The 12-foot uplift will also help in reaching those sewage tanks that are higher up. Along with this, the 12 GPMs will also empty your tank in no time, whatsoever.
The only downside to using this product is that the kit doesn't come with all the extra parts and features other RV macerator pumps do. You'd have to buy all of those parts separately. 
Best Shurflo RV Macerator Pump:
Shurflo 3200-001 12V
The next RV macerator pump is from Shurflo - a durable waste pump with a unique dual blade and housing construction, ensuring problem free pumping, 
This unit primarily stands out to us because of its dual-blade design. This feature means that you won't face any problems with the pumping, and won't have to worry about the unit being blocked or backed up with waste. Along with being able to quickly reduce solid and liquid waste for faster dumping, this model can run dry without damaging the motor.
Thanks to the dual blade system, the macerator grinds up and pumps out everything you throw at it. Although, it's known to slow a bit when it hits a bigger clumps, it will keep going. Some of the other pumps have a maximum duty cycle which means you will have to stop and let them rest occasionally, but the Shurflo RV macerator pump just keeps going.
What Buyers Reported
Most people who purchased this unit loved it and said it performed as advertised. They found installation to be a breeze, with users saying that they experienced no problems connecting it to the existing wiring.
Bottom Line
One of the fastest and most efficient pumps available today, the Shurflo macerator pump for RV certainly deserves a place on our list of top picks.
Boasting a maximum flow rate of 13 GPM, it enables users to empty their water tanks quickly and easily. However, the unit might have to be replaced annually.
Seaflo Macerator Waste Water Pump 12V
What Recent Buyers Report
The majority of the buyers who invested in this product were satisfied with it and said that it worked great. Users stated that it ran quiet, cool, and strong, and did not clog or cause any trouble. However, some customers complained that it had zero lift, and would not prime after being installed three inches over the static waterline. 
Why it Stands Out to Us
This RV macerator pump stands out from its competition because of its numerous exciting features. It boasts a triple-sealed motor that protects the unit from external and internal damage, while its quad-blade chopping design reduces clogs and ensures an incredibly fast dumping process. It also features an easy clog removal function, which makes the pump extremely easy to use.
Bottom Line
All in all, this model has excellent features, including an exceptional anti-clog function. While it can macerate and turn liquid and solid waste into a slurry, its inability to pump uphill can be disappointing for some.
Best Portable RV Macerator Pump:
Clean Dump CDTO Twist-On Portable Macerator System
A lot like our first product on the list, this RV macerator pump comes from the same brand. The only difference being that this one is portable.
This pump comes with a full kit and is everything you need to start pumping out your waste tanks. Working up to 150-feet, this pump will travel as long as you need it (within reason) to reach any sewage drain on the campsite. 
The durability of the shaft shouldn't come into question because of the stainless steel materials used. The kit includes a ten-foot hose, alligator clips, adapters, and a 20-foot power cable. Using the tap would also help manually regulate the flow of the wastewater.
Bottom Line
This portable macerator is included with a full kit of materials and features that other brands wouldn't bother to include. The pump itself can work up to 150 ft, depending on the environment and the flow of waste can also be regulated, thanks to the plastic tap. However, even though the distance capability of 150 ft seems impressive, it's not what you get in the box.
The hose included will only reach ten feet away. The stainless steel effectively protects the shaft. However, the plastic material that's widely used isn't as durable as you'd require and won't last long if abused.
Clean Dump CDPU Permanently Installed Macerator System
This permanent RV macerator pump brings a whole host of benefits. It is a reliable and well-designed device, and it's easy to use. The pump can reach distances of up to 150 feet, meaning you'll be able to park wherever you want and still have the opportunity to use any sewage tanks within the camping site, giving you the flexibility you need.
The box comes with everything you need to set the product up with your RV. One added benefit of this macerator pump is that it can pump uphill as well, meaning no sewage tank is out of your reach. The simple tap design allows you to control the flow of your waste effectively.
Bottom Line
This pump is a simple, yet effective, product that doesn't really possess any faults. It can effectively flow uphill with the help of the pump enhancing the pressure.
The simple and straightforward design of the tap will ensure you can control the flow of your waste and the design also allows your pump travel up to 150 feet to any sewage spot you need.
Because it travels uphill, you could also connect this to a secondary waste tank when on the road and even to a bathroom toilet in your own home. But, the design also comes with a flaw, as the adapter isn't as secure as we'd like.
Buyer's Guide
Now it's time for the buyer's guide. here we discuss the different things you have to consider before buying one. We also look at what a macerater pump is and how it works, so you'll have a much better understanding of them.
We look at the best macerator pump brands and what the differences are with each products. And we've included step-by-step guides on how to install a macerator pump and how to clean one, nice!
If you still have any questions that haven't been answered, we end the guide with an FAQ section, where surely your questions will be answered, so by the end of the post, you'll know exactly what to look for when you go shopping.
Aspects to Consider When Buying an RV Macerator Pump
Every brand makes its macerators differently. There are also many factors you'll need to consider when buying your pump. There are different benefits and downsides that come with every pump. The following list will be the different aspects to consider and what makes an excellent macerator pump.
Does it Pump Uphill?
Many features make a great pump and an uphill pump function is one of them. Picture the scene: You've parked up on the only available spot on the camping site, you need to empty your waste tanks, the only available sewage connection is uphill, but your pump can't provide the pressure needed to carry out such a task. The same also applies if you need to empty the tank, but you're not anywhere near a connection point, you can empty your tank into a secondary tank built into your RV.
Easily Installed
Some RV macerator pumps will take a lot to hook up to your RV. These devices are electrically operated, so you'll need to connect it to your battery via the RV's circuit. You could also connect it to an external secondary battery that you can use whenever you are cleaning out the tanks. An extra battery would be the best option as you won't be unloading the waste too much, and it would save a lot of hassle.
Extra Features
Manufacturers have two options, provide a simple and basic macerator pump with minimal features. Or, create a pump that not only does its job flawlessly and provides you with extra value features like a water cleanout system. This feature will allow you to connect a water hose to the pump and flush out the extra slurry liquid from your tanks, ultimately cleaning your tanks as well.
What is a Macerator Pump?
As mentioned above, the macerator pump is a piece of kit that will turn larger chunks of waste into smaller pieces or a slurry of waste. This slurry can then easily pass through your hose into the sewage system.
A decent pump will provide your hose with enough pressure to travel uphill and eliminates the struggle of getting the waste out of your tanks.
How Does a Macerator Pump Work?
When you macerate your waste, it means you're softening and breaking it down. This method is similar to a food disposal unit in your sink. By breaking down the waste, you'll make it easier to get rid of.


When the waste enters the unit, it will be blended by a rotating blade that works at fast speed, the following is a step-by-step.


The tanks begin emptying through the macerator unit, which triggers the blades to begin rotating.


Macerating blades can work up to speeds of 3,600 RPM, which is why any waste can be turned into such a fine liquid.


When the liquid has been blended, the closed valves leading into the sewage system will then open up, at which point the unit pumps any blended material into the sewage drains.
When and Why Do I Need an RV Macerator Pump?
As you know, a macerator pump is ideal when you need to empty your RV's black and gray tanks. A good one will "macerate" the waste you flush down your black water tank. It turns this waste into a slurry, which can be efficiently pumped over a greater distance. 
Easy Draining and Waste Removal
Because the pump grinds the waste into a slurry, it drains much more easily making for easy waste disposal. A drainage hose might struggle to pump your black water tank's standard waste.
However, because the macerator has a pump unit as well, the waste is quickly and efficiently pumped through the drainage hose. This means that it will pump further and faster than a standard drainage hose, although the exact distance will depend on the model you buy. Permanent RV macerator pumps are even capable of pumping uphill!
Less Odor
The macerator pump is connected to a narrow hose, and the hose is connected right to the sewer drain. Provided you purchase quality components, you'll notice next to no odor during the sewer cleanout process (compared to a standard emptying hose).
Less Cleaning
Because the pump grinds the waste into a slurry, it drains much more easily. A drainage hose might struggle to pump your black water tank's standard waste. However, because the macerator has a pump unit, the drainage hose pumps waste quickly and efficiently.
It will pump further and faster than a standard drainage hose, although the exact distance will depend on the model you buy. Macerator pumps are even capable of pumping uphill!
More Pleasant Overall
Let's face it, emptying your toilet black water tank is not an enjoyable process. But a macerating pump alleviates just about every one of the major issues you might encounter. It's faster, it's cleaner, and it's a whole lot more efficient.
Top Macerator Pump Brands
In this section, we're picking our two favorite brands of macerator pumps. Each brand has received its reputation by crafting quality, dependable macerator pumps (among other products) for years. Let's check them out:
Flojet
Flojet is a major subsidiary brand of Xylem technologies. Headquartered in Rye Brook, New York, Xylem has a mission statement of "solving water" by creating innovative and unique solutions to the world's water and energy needs. As a result, they are major players in the world of macerator pumps.
Xylem focuses on making quality products that work, with a major focus on sustainability. By providing solutions across the entire life-cycle of water, Xylem can focus on waters reuse and redistribution. Their Flojet line of macerator pumps are a great choice for your RV, and you can check out our above review for more info.
USA Adventure Gear
USA Adventure Gear is headquartered in Denver, Colorado, and has been making outdoor products for years. USA Adventure Gear has a mission of producing "innovative products that provide outdoor enthusiasts with what they need to enjoy the outdoors with ease".
They focus on high-quality materials that exceed customers' expectations, and this attention to detail extends to their macerator pumps. USA Adventure Gear makes every effort to source all parts and labor from the USA, except when parts are unavailable from US manufacturers.
Another reason we like USA Adventure Gear is it gives parts of its proceeds to national parks, national forests, and publicly owned outdoor space.
Who Does
NOT
Need a Macerator Pump?
Generally, if you have an RV and frequently empty your RV toilet black tank, then we'd recommend a macerator pump.
That said, if you use your RV very recreationally, then you may not need to splurge for a permanent macerator pump. These pumps can become quite pricey. So if you can't justify their usage, then you probably don't need one, or you may want to consider a portable RV macerator pump.
Additionally, if you make a conscious effort to avoid using your RV's bathroom and opt for rest stops whenever possible, then a macerator pump may not be necessary.
Aside from that, if you can justify the price, then we think you'll be more than happy with your purchase of a macerator pump. The pros far outweigh the cons when it comes to the unpleasant process of emptying your RV's black water tank.
Types of RV Macerator Pumps
There are various types of RV macerator pumps that bring a variety of benefits and options when flushing out your waste tanks. The following section will discuss in detail these types of macerator pumps.
Permanent Macerators
This variation of the macerator pump can be installed underneath your RV. This will be a permanent solution to emptying your waste tanks. These devices run on 12-volt direct currents. DC methods won't work as fast as others that use the alternating current method.
Portable Macerators
A similarity between the portable and permanent pumps is that they both run on a 12V DC. These pumps have the benefit of being moved around a lot and are flexible in how they work. This option is one of the most popular. However, this includes the hassle of setting it up.
110V Macerators
The most powerful macerator out-pumps the lot. This pump will provide you with an incredibly powerful device that's able to flush out your waste far faster than the previous types. By using an alternating current, your device is much faster and more powerful.
However, this power comes with a price. However, they're expensive and could damage your RV system.
RV Pump Basin vs. Macerator Pump - Comparison Overview
With so many different types of pumps available today, it's important that you understand their differences before making your decision. To ensure you choose a unit that best suits your pumping needs, we've compared some of the most common types:
RV Pump Basin vs. Macerator Pump
An RV pump basin is similar to a sewage pump as both are designed to pump waste solids. However, pump basins usually handle solids that measure 3/4" or less in diameter and drain greywater, which is neither sewage water nor clean water.
On the other hand, macerator pumps are similar to garbage disposal units and can pump waste solids measuring up to two inches in diameter. These motorized grinders turn black tank liquids and solids into a slurry and then drain it longer distances with a small sewer hose. And since macerators feature an electric pump, they're able to move waste uphill as well.
Sewage Grinder Pump vs. Macerator Pump
A sewage grinder pump is designed with cutting blades for grinding raw sewage and waste into a slurry and passing it through a discharge line. These units can handle the same kind of materials as sewage ejector pumps but are able to pump tougher solids as well. 
Most macerators cannot run dry and need to have liquid constantly flowing through the pipe. They work better with small solids, such as wipes, plastics, hair, and rags, as compared to larger, heavier solids. Although macerators are unable to grind hard solids like metal and rocks, some models are designed with heavy debris removal traps.
Ejector Pump vs. RV Macerator Pump
Instead of grinding blades, ejector pumps are designed with impellers that spin raw sewage from the base of the pump, forcing it out of the outlet and passing it through the discharge pipe. These units are typically designed to pump solids measuring up to two inches in diameter.
Whereas, RV macerator pumps connect to a waste outlet and grind up the waste. The waste is then pushed through a hose into a proper waste-containing zone, enabling users to quickly dump their waste into a sewer opening, a holding tank, or a private septic system.
What Size of Macerator Pump Do I Need? Are They Universal?
Macerator pumps are universal and don't come in specific sizes. If your RV doesn't feature a built-in macerator or doesn't have a designated place for proper macerator pump installation, then you can use a portable model. 
Portable units don't require any additional installation and are suitable for all RVs. You just need to pick it up, connect it to a waste outlet, and let it work. 
However, you'll need a clear elbow or a connector to connect the pump to the tank. Make sure you check whether the elbow is compatible with the pump and the RV before making your purchase.
How to Clean a Macerator Pump
It's essential that you clean your RV's macerator pump at least once a year to avoid blockages. These units don't require constant upkeep, and the cleaning process isn't extensive as well. Here are the steps you can follow if you want to clean a macerator pump:
Turn off the electricity access and water supply of the pump. 


Make sure the holding tank is empty and does not have any waste inside it.


Unscrew the macerator pump and then disconnect the hose from the pipe. 


Use a wrench to remove the seal connecting the pump's tube and the holding tank pipe. 


Fill a bucket with soapy water and soak the pump's tube in it for a few hours. 


Pump running water through the tube to clean it entirely. 


Remove the blades from the pump and use a damp dishrag or towel to wipe off the residue.


Clean off any debris or residue left and place the pump back in its proper location.
How to Install a Macerator Pump
Installing your macerator pump might differ depending on the brand and type you go for. However, we will help you install your device with this step-by-step guide that should work for most, if not all, macerator pumps.
Connect your adapter to the RV sewage outlet. This should look like any normal piece of piping that will connect to the macerator pump.


Once you've placed the pump onto the adapter, you'll need to ensure it's fastened down. To connect your pump to the power supply, you'll want to take the wiring that comes with the device and connect this to your RV's power supply. Some RVs will have a power box in the same compartment as the sewage system for these exact reasons.


These wires should come in two colors. The red wire that connects to the 12V fuse and the yellow wire connects to the ground.


Now that you've connected one side, take the other side and connect this to the wires protruding from the macerator device.


You'll now want to start assembling the hose and getting ready for your first test run. If you have any hose clamps, you'll need to put them on and ensure everything is sealed as tightly as possible.
People Also Ask - Macerator Pumps FAQs
Choosing the best macerator pump for your RV can be a difficult and time-consuming task. To ensure you don't end up wasting your money and to clear away any queries you may have, the following are some of the most frequently asked questions:
How Far Will a Macerator Pump?
The exact distance depends on the waste pump you purchase, the flow rate, and the direction/elevation you are pumping. As a general rule, though, a macerator pump pumps further and more efficiently than the standard RV waste pump. It is much easier to pump macerated materials. Top-of-the-line models can pump up to 150 feet, but most models will be under 100 feet.
How Long Do Macerator Pumps Last?
Once again, the answer depends on the quality of the permanent RV macerator pump or portable RV macerator pump you purchase. Purchasing a higher quality unit will extend its lifespan. It also depends on how often you use the pump, and the care you take of it. Effective cleaning, storage, and use will prolong the life of your macerator pump. You can get years of use out of a macerator pump with proper care.
Can a Macerator Pump Uphill?
Yes, because the waste is macerated into a liquid, it can be more efficiently pumped, including pumping uphill. Of course, the actual efficiency of uphill pumping will depend on the RV pump and the strength of its pump. It will also depend on the steepness of the elevation, with a steeper/longer hill requiring a stronger pump.
Can You Use Any Toilet With a Macerator?
Generally speaking, any RV should be able to have a macerator pump installed. Of course, you'll need to double-check that the specific pump is compatible with your RV. A macerator pump should install between the shut-off valve and holding tank under your RV quite easily.
What Are the Advantages of a Macerator Pump in an RV?
Dumping and handling waste from your RV is a messy and smelly job, especially if you're using the three-inch sewer hose. A macerator pump helps make this task easier. Since the pump uses a smaller diameter hose, there's less smell in the air around the RV when waste is being disposed of.
Can You Put Toilet Paper in an RV Macerator?
Using toilet paper can cause issues in an RV's black tank or septic system. If you're using a macerator, then it's advisable to use a paper that dissolves easily and quickly moves along. Make sure you avoid any paper residue on the sensors or in the tank.
How Expensive Are Macerator Pumps?
Quality macerator pumps usually cost around $200 to $300. Although models cheaper than this are available, they're often less durable, so you'll be forced to buy another pump in a few years.
How Often Should a Macerator Pump Be Cleaned?
It's advisable to clean your RV's macerator pump at least once every year. This will allows you to monitor the condition of the unit and clear away any blockages.
Conclusion
Setting up your RV macerator pump can be a tricky task and so can be finding one to suit your needs. Hopefully, this guide has provided you with the valuable information you need to find the best macerator pump on the market.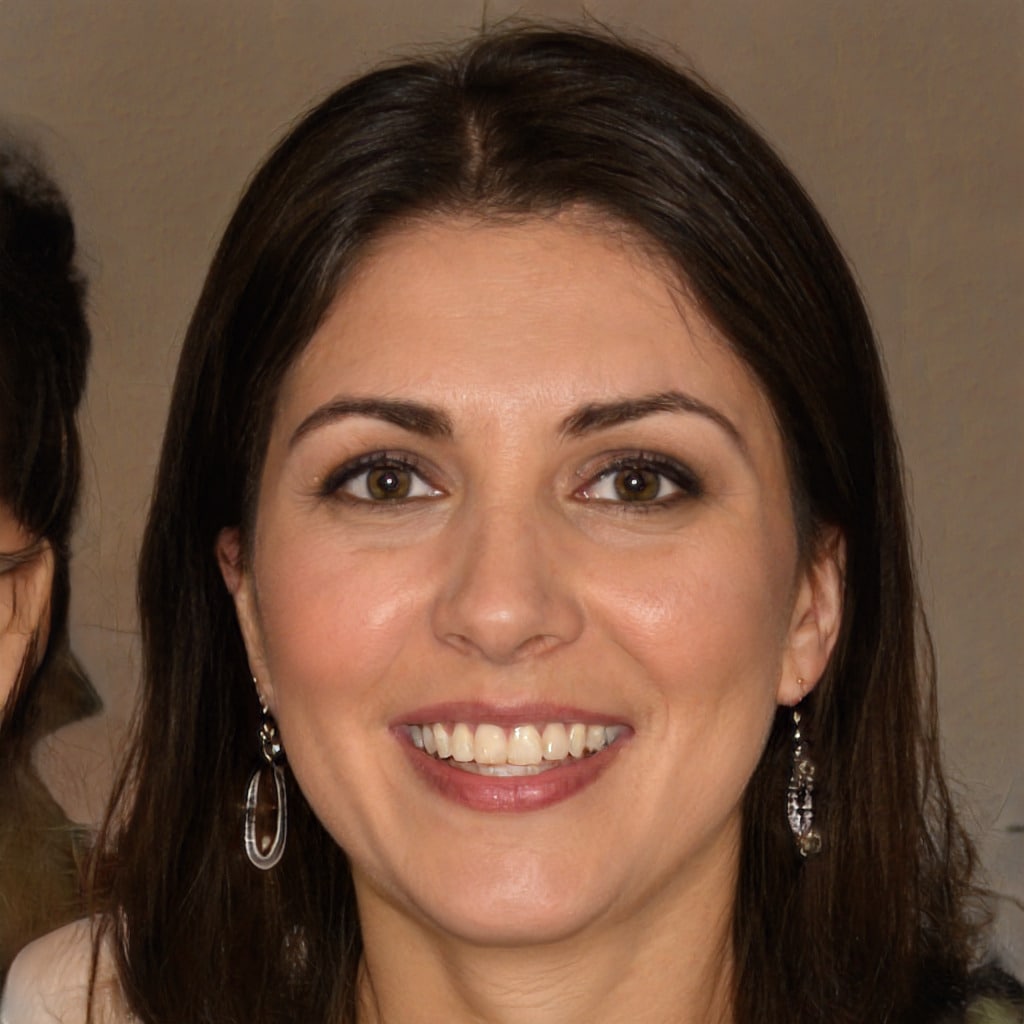 Hello, fellow wanderers! I'm Alyssia. Since 2008, my husband and I have called an RV our home, journeying through life one mile at a time. Our nomadic lifestyle has led us to over 70 countries, each with their unique tales that have shaped our own.
I share our stories and insights right here, hoping to inspire and guide you in your own adventures. Expect tips on RV living, our favorite camping spots, breathtaking hiking trails, and the joys and challenges of an ever-changing view from our window. Alongside, you'll also find practical advice on outdoorsy stuff, designed to equip you for any journey. Join us as we continue to explore the vast, beautiful world on wheels!