The Best RV Thermostats
Looking for an RV thermostat? If you want to really feel like you're at home, it will help regulate the temperature and help you maintain comfort much easier than without one.
As well as comfort, a thermostat for RV interiors makes life much more convenient as you won't need to keep getting out of your seat every time the temperature goes above or below comfortable.
That said, it's not a straightforward decision and you may find it difficult to find the right one. ALways look at a few different models as they all offer something different.
To help you decide and pick an RV thermostat, we have reviewed some of the best in the market. We have included different types of thermostats and different budgets so you can be sure there'll be a thermostat to cover your needs.
As well as reviewing the best RV thermostats, we've included a buyer's guide. In it you'll find all the extra information you'll need, such as the features to look for when shopping for one.
We look at the different types of RV thermostats and compare digital and analog thermostats, highlighting their pros and cons. We've also included a video and guide on how to install an RV thermostat, so you'll be fully loaded by the time you reach the end.
If you prefer, you can scroll straight over the reviews and read the RV Thermostat Buyer's Guide by clicking the link...
Review of the Best RV Thermostats
In this section, we'll discuss the best RV thermostats available on the market and review their pros and cons.
Best Analog RV Thermostat:
Coleman RV Camper Mach Manual Thermostat
This simple analog thermostat is among the most effective products on the market at the moment. It offers a few features like a cooling and heating system that can be switched between, as well as multiple fan speeds that you can play around with.

The easy to move slide allows you to set the temperature between 55 to 90 degrees. The small, thin, and basic design allows for this RV thermostat to blend into any interior.

Bottom Line

Analog thermostats are some of the least popular currently on the market due to their basic design and being a bit old fashioned. However, if there was one thermostat that broke this stereotype, it would be this one.

It may be simple, but this means that it's easy to use with the simple analog sliding temperature controls. The various features and modes are what make this product so much better than what stereotypes might have you think. Sometimes simple and basic are what win the gadget race.
Best Dometic RV Thermostat:
Dometic Heat/Cool Analog Thermostat
This is another analog thermostat, that's without a doubt the best on the Dometic range. The simple design allows you to control the temperature as well as the fan system all from one device.

You can set different fan speeds and adjust the controls as you see fit. The slide controls allow you to set the temperature from 40 - 90 degrees. The small design and generic colors allow for this thermostat to blend into any RV walls.

Bottom Line

These analog RV thermostats are incredibly easy to use and extremely simple; the various features and modes are just as easy to get working. The sliding controls are what make it even easier.

The product blends in well with the background of any RV as it's a compact product. Unfortunately, these products are known to break and become less effective over time.
Best RV Water Heater Thermostat:
Suburban 232306 130-Degree Thermostat
This thermostat is great for regulating the temperature of your hot water. Many times there have been times when hot water can reach fairly unsafe temperatures and have even scalded people with some serious burns because of poor water temperature regulation. This water heater thermostat will allow you to regulate and monitor the temperature safely.

Considering that this is a really basic device that is used just for this one purpose, there isn't much to mention about it. It comes from a reliable brand and will be able to heat water up to 130 degrees. You also benefit from a really simple installation as it's such a simple device; there isn't much to wire up.

Bottom Line

The main benefits of this product are that it comes from a reliable brand and has raving reviews as an effective temperature regulator.

Thanks to the sheer simplicity of this device, the installation process is almost effortless. The appearance of this product leaves much to be desired; it actually looks more like a broken light switch. This has absolutely no impact on its performance, of course.
Best RV Digital Thermostat:
Honeywell TH5110D1006
This RV thermostat is the best digital/programmable thermostat currently on the market for use in your RV. The easy to use and read 1.5 inch display offers plenty of space to have all the information displayed on one screen.

The product allows for you to accurately set the temperature that you feel most comfortable in with one heat and one cooling system. The product is dual powered, as it operates from a battery and from being hardwired into the RV circuit. These products are a lot more reliable and easy to use, thanks to their superb accuracy.

Bottom Line

This product is a lot more modern than the past few thermostats we've discussed. The 1.5 inch backlit display will provide you with an accurate reading of everything that's going on temperature-wise. This monitoring is important so you know that your thermostat is working, making this a huge benefit.
It's also really easy to use once you get used to all the terms and buttons. It offers a really good heating and cooling system that is dual powered with either battery and hardwired via the RV circuit.
These types of RV thermostats are some of the most reliable and accurate on the market at the moment. As we mentioned, is they might take longer to get used to as they're digital and not manual.
Best Coleman RV Thermostat:
Coleman Airxcel 8330-3862
This digital thermostat is part of the Coleman range and is without a doubt the best of that range. This thermostat offers a tiny display that will show you the exact temperature of your RV, which is great for finding that sweet spot or goldilocks zone.

The accuracy is a main attraction for many people; it offers all of the same features, including both heating and cooling modes as well as the speed of the temperature change and whether the fan speed should be high or low.

Bottom Line

This product is quite simple, which makes it easy to use. The controls are similar to that of an analog thermostat. However, the only thing that makes it a digital thermostat is the really small screen in the top corner that displays the temperature reading.

However, this temperature display is a huge advantage, despite the size, as this makes your temperature regulation far more accurate. It offers the same basic stuff like the heating and cooling controls. It is a bit unfortunate that this unit doesn't offer a larger screen for more information.
Best Programmable RV Thermostat:
Dometic Duo Therm Comfort Control
This truly modern and well-crafted digital thermostat is an easy to read and easy to use product that will work to your pre-arranged temperature, allowing you to sit back and relax. The large SMX blue light display will show you all the information you need to properly regulate your temperature and make your RV really comfortable. You'll also be happy to know that the installation is also extremely fast and easy.

The built-in sensors will accurately read the temperature of the room in order for them to control and manage the temperature to your standards. You can even heat or cool down up to four different areas of your RV at one time. The 12 button display makes the whole experience more streamlined and comfortable to control as everything is right there for you to mess around with.

Bottom Line

This is one of the best RV thermostats, and offers a more modern and sleek design to that of your standard ugly analog design - a bit of flavor never hurt anyone.

The large blue light display also offers you more information on one screen that lets you monitor and alter the temperature accurately at any time; the same goes for the temperature sensors that will effectively help self-regulate the temperature. The 12 button display also offers more features at only a push of a button.

Bear in mind that if you aren't used to digital thermostats, they take a long time to get used to, especially something as advanced as this.
Best RV Wi-Fi Thermostat:
Emerson Sensi Wi-Fi Smart Thermostat
What Recent Buyers Report
A majority of the recent users found this RV thermostat very effective, saying that it works perfectly in any condition. The users also praised the quality and performance of the unit alongside its compatibility. 
They report that it is very easy and simple to use, and the wifi control makes it perfect for getting the temperature ready.
Why it Stands Out to Us
Wifi controlled makes this RV thermostat stand out compared with the others. It uses Sensi which helps monitor the performance and efficiency of your HVAC system. And you can control it by using handsfree applications like Alexa and Google Assistant.
This RV thermostat is labeled as the best value for money device. It is simply because it offers a lot of features and reliability within an affordable price. It not only saves a lot of energy but is also very simple and easy to use. Installation is pretty quick, and it is compatible with most HVAC equipment. Besides, it can be controlled via a remote and supports multiple voice commands. 
Bottom Line
All in all, it is a great smart device. If you are looking for a hands free, smart device to regulate your AC, this is your best bet. It comes with a multitude of features and solid performance that surpasses any other traditional unit.
Best RV AC Thermostat:
Dometic RV Air Conditioner Thermostat
The Dometic brand are market leaders in the RV thermostat industry, which is why it shouldn't come to you as a surprise that they've been featured on this list a few times already. This digital model is fairly convenient for most RV owners as you'll be able to control the three different fans speeds and air distribution throughout the RV.

The auto fan mode works as a self-regulating system that works to ensure your preferred temperature is acquired. The large LCD display also makes working this product a lot easier and user-friendly than most others on the market. Along with all the many features, you'll also have a two year warranty that's included in the deal.

Bottom Line

This thermostat belongs to such a reliable brand that it would be hard to imagine it doesn't work. The three fan speeds can be adjusted to help evenly spread out the cool air throughout the room. You'll also benefit from the auto fan mode, which self-regulates the air temperature.

The large LCD display will ultimately help you monitor and understand the information presented to you. It also comes with a two year warranty, which is always a good thing. Like all digital thermostats, this product might initially be a struggle to understand or learn.
Best Duo Therm RV Thermostat Replacement:
Dometic/Duotherm Comfort Control
This RV thermostat is from the Dometic range and is a great programmable thermostat that will ensure your pre-arranged settings are met as fast as possible. Once within this temperature level, your thermostat will then ensure that the temperature stabilizes at this level.

The smart memory of this thermostat will make sure that during a blackout or powercut your customized settings will be remembered and start back from there. The model also recognizes and is able to recreate four different climate zones within your RV at once.

Bottom Line

This is one of the most advanced RV thermostats currently on the market. It offers a smart memory which will remember all of your customized settings during a powercut and restart with the same settings; that's something an analog thermostat can't do. You'll find after using a digital thermostat that there's a lot an analog can't do.

The temperature regulation is also far better as it will ensure that the temperature meets your expectations. Another huge feature is that it can create four separate climate zones at once. The only downside to using digital is that it might take a little longer to get into the swing of things and learn the various controls.
Best RV Comfort ZC Thermostat:
Coleman Thermostat, Digital, Heat/Cool/Heat Pump
This RV thermostat is the best of its range; it offers you a decent-sized digital screen that will display various pieces of information, which makes this product extremely accurate for anyone using it.

This accuracy allows you to effectively monitor and regulate your temperature at any time. The different features of this product are pretty much standard across all thermostats, including the heating and cooling modes as well as the speed and changes in fan speed.

Bottom Line

This thermostat is incredibly simple; the simplicity of these products is what allows people to learn how to use them fairly quickly. The controls are just a few buttons next to a digital display that allows you to monitor whatever is happening and adjust the temperature accurately.

This display is probably the biggest advantage of any digital thermostat as it offers accuracy that no analog thermostat could offer. The two heating and cooling systems are the box standard for any thermostat, an advantage nonetheless. Another benefit is that the box blends in pretty well with any background. Our only gripe is that the screen could be bigger for a more clear view of the temperature controls.
Best 12-Volt Thermostat for RV:
Honeywell RTH111B1016/E1 Digital Thermostat
This 12V thermostat has an easy to read display that provides you with lots of basic information; you'll receive a breakdown of the temperature at that particular time, which will help you accurately regulate the temperature. The temperature control is fairly easy to understand and can be done fairly accurately by using the two buttons at the side of the display.

You also have the option of both heating and cooling air, as well as an auto fan feature that will self-regulate the temperature around you using smart sensors. If you ever experience a power outage, you'll have the benefit of having the smart restart function, which will remember your previous customized settings and retain those same settings for when you gain power back.

Bottom Line

For a digital thermostat, you'd expect more features. However, there were a few decent benefits such as the easy to read display and temperature controls that didn't take much learning before you understand how to work them. The thermostat offers the basic heating and cool air along with a self regulating auto fan mode, this works with the help from internal temperature sensors.

The main attraction here is the smart restart function, which will retain the previous custom setting throughout a power outage and then start from where it left off when you gain back power; this feature is a little more advanced. The main problem with this product is the boring design, there's no flare to the product exterior. However, it does its job quite well.
Buyer's Guide
now for the buyer's guide. Here you'll learn all the essential things to know about thermostats. Might sound boring, but it's important to understand what you're buying. We look at the main features of the better thermostats, and why they stand out.
We look at the different types of RV thermostats and compare digital devices to their analog counterparts. We've also included a guide on how to install a thermostat in your RV, so you'll be fully equipped by the time you reach the end.
How to Choose an RV Thermostat
Choosing your thermostat seems like such a trivial task. But in fact, it's really important. Your thermostat can make your life a living hell if it's too complicated or just doesn't offer everything you need. But, how do you know what you need before you need it? The following section will discuss what exactly to look for when thermostat hunting for your RV.
What Features Does it Have?
Thermostats will offer various features that may or may not be beneficial to you as an RV owner. These features include being able to control your thermostat with an app and having a setback feature in case of a power outage; such features might come in handy to one person, but might be unneeded nonsense to someone else. If you like the look of the features, why not give it a shot?
Warranty
The warranty of your product is important; if the thermostat that you're about to order doesn't have a warranty, do not buy it. Not having a warranty means that you're simply setting yourself up for failure. Thankfully there aren't many of those out there. However, keep your eyes peeled.
Quality
Of course, the most recent reviews of the product are fairly important to look at before buying. Make sure you have a look at different places like Youtube and Amazon reviews as well as blogs like ours before buying. The various types of thermostat are also an important factor as some are really basic and others fairly advanced and new.
Benefits of Investing in a Quality RV Thermostat
RV thermostats are quite common nowadays thanks to their superb performance and energy efficiency that makes them quite desirable. Most modern RV thermostats feature a modern design and mechanisms that blend with most recreational vehicles.
They allow you to control indoor temperatures with great efficiency and reliability. They also look pretty good at a glance and blend with most interior setups. Here are some benefits of investing in a quality RV thermostat.
Temperature Control
An RV thermostat is a modern way to control indoor temperatures. Like it hot or cold? Well, an RV thermostat is all you need to switch your room temperature to the desired state. Modern units offer a number of temperature control settings and features that further enhance your indoor experience.
Energy Efficiency
Without a doubt, these devices are highly energy-efficient. They consume significantly less energy while delivering the task quite effectively. They are also highly convenient with their digital displays and remote control, which is fantastic.
Design
Modern RV thermostats feature sleek and beautiful designs that look highly attractive. Most of these devices blend perfectly with your interior room settings, which pleases the eye. Now, you don't have to worry about your interior as these devices add to the elegance.
Comparison Overview
There are different types of thermostats available on the market. Which one is ideal for you depends on your individual preferences and requirements. To put it in perspective, we have listed some comparisons to help you find the right device.
Analog vs Digital RV Thermostat
In the old days, analog thermostats were used commonly; however, with modern technology, digital RV thermostats replaced them. Let's have a look at some of their similarities and differences.
Similarities
Here some common aspects that can be found in both analog and digital RV thermostats.
Temperature Control
Both devices are equipped to control indoor temperatures according to your needs. They provide effective cooling or heating abilities based on your requirements.
Energy Efficiency
All thermostats, whether they are analog or digital, provide energy-efficient performance. They consume significantly less energy while delivering reliable performance.
Differences
Some major differences between the two are given below.
Display
Unlike analog thermostats, digital RV thermostats feature a digital display or panel. It looks quite attractive but, at the same time, offers a lot more information than an analog one.
Accessibility
A digital RV thermostat can be accessed remotely via a remote or voice commands, unlike an analog thermostat. It is not only more convenient but also saves quite some time.
RV Thermostat vs House Thermostat
An RV thermostat and a house thermostat feature the same functionality, which is controlling the room temperature. However, they differ from one another in quite a few aspects. 
Similarities
Some of the similar aspects between the two are as follows.
Design
Both these thermostats feature almost similar designs and are usually wall-mounted for ideal use. They provide indoor temperature control, whether it's an RV or a house.
Differences
The following are some differences found between an RV thermostat and a house thermostat.
Purpose
An RV thermostat is ideally designed to control indoor temperatures within an RV. Meanwhile, a house thermostat functions in most homes and residential areas.
Power
A house thermostat requires more power to operate than an RV one. Typically, it requires 24 volts to operate while an RV thermostat requires less power.
Types of RV Thermostats
There are four main types of thermostat, all with their own benefits and downsides that you'll experience when using them. The oldest type of thermostat is the analog, which are rapidly declining in popularity because they just haven't kept up with the times.
They're fairly cheap and do their job with average effectiveness. The next would be communicating thermostats, which are the latest in thermostat technology and are usually accompanied by an app that you can control from anywhere in your RV.
The most common thermostat would be the electronic type; these work the same way as their analog cousin. However, they're far more effective. The programmable thermostat is also a decent variation that is easy to use, all you need to do is set your desired temperature and you're all set.
How to Replace the Thermostat in an RV Water Heater
Replacing a thermostat in an RV water heater can be difficult without proper guidance. Therefore, in this section, we will guide you on how to replace the thermostat in your RV water heater.
The first thing you need to do is to make sure the water heater is off.


Next, you need to find the thermostat. Some water heaters have two thermostats; an electric and a propane unit. 


Remove the faulty thermostat and replace it with a new one while opening the screws. Make sure you safely remove the thermostat from the connectors to start the replacement.


Once removed, attach the connectors to the terminals of the new thermostat.


Install the screws back such that they hold the thermostat.


Now, the electric thermostat is installed and ready to use.


To make sure that the propane thermostat is working properly, check the gas kit. If it is not installed properly, slide it into the cover and put it back on.


Now put the cover back on both the thermostats and reinstall the screws.


Put the water heater cover back on, and you are good to go.
If you're still unsure of the process, here is a short video for an overview of what was just described.
How to Install an RV Thermostat
Installing your thermostat can be easy if you know what you're doing. If you don't know what you're doing, well, you're in luck, as we've put together a helpful step by step guide on installing your brand new thermostat.
Remove the old thermostat and ensure that all power has been turned off. Disconnect the negative cable from the main batteries, take the cover off the thermostat and remove the screws that secure it.


Disconnect the set of colored wires that are connected to the thermostat using a small screwdriver. It's important that they don't make contact with one another at any point during the process.


Tape off the blue and red wire as they're not required. The brown wire goes to G, white to W, yellow to Y and green to Rh. The jumper must stay between Rh and Rc.


Secure the plate back into the wall, pop the new thermostat back into place. Open the panel doors and ensure it's been switched to off and have two AA batteries installed to power it.


Reconnect the negative cable to your batteries and turn all the power back in. Give your new thermostat a test.
If you need anymore information, please take a look at this YouTube tutorial 
People Also Ask
This section will include all of the most commonly asked questions that we get sent. We've tried to answer these in the best way possible and we hope that they help you.
What is a Thermostat?
In its most basic sense, a thermostat is simply there as the control in order to regulate the temperature of a heating system. You set your preferred temperature and the thermostat will work towards that temperature and eventually keep it stable at that set temperature level.
How Does an RV Thermostat Work?
Thermostats are used to regulate the temperature of your RV or home. They do this by using sensors in the thermostat to monitor the temperature of the air around them, if the temperature isn't at the pre-arranged level, the thermostat will then work towards changing the temperature to fit this arrangement between you and the thermostat.
How to Tell if Your RV Thermostat is Bad
The way that most people know when their thermostat is not working or just not effective is if it can't regulate the temperature effectively and at a decent rate. You can also tell by the different features that it offers; is it up to date? These are all ways you can tell, a simple Google search also helps a lot. 
RV Thermostat - Regulate Your Camper with Ease
So, there you have it: our RV Thermostat Review and Buyer's Guide. We hope you found it useful and a fair spread among the reviews. We recommend all of the above thermostats, so if you find one that suits your set up, we're sure you'll be more than satisfied.
Remember to consider all the features before you go for what you prefer. And whether it;'s an analog, digital, or top of the range WiFi controlled RV thermostat, we're sure you'll have much comfier trips as soon as you get it installed.
Other Related Buyer Guides
Here are a few other related guides to set you in the right direction: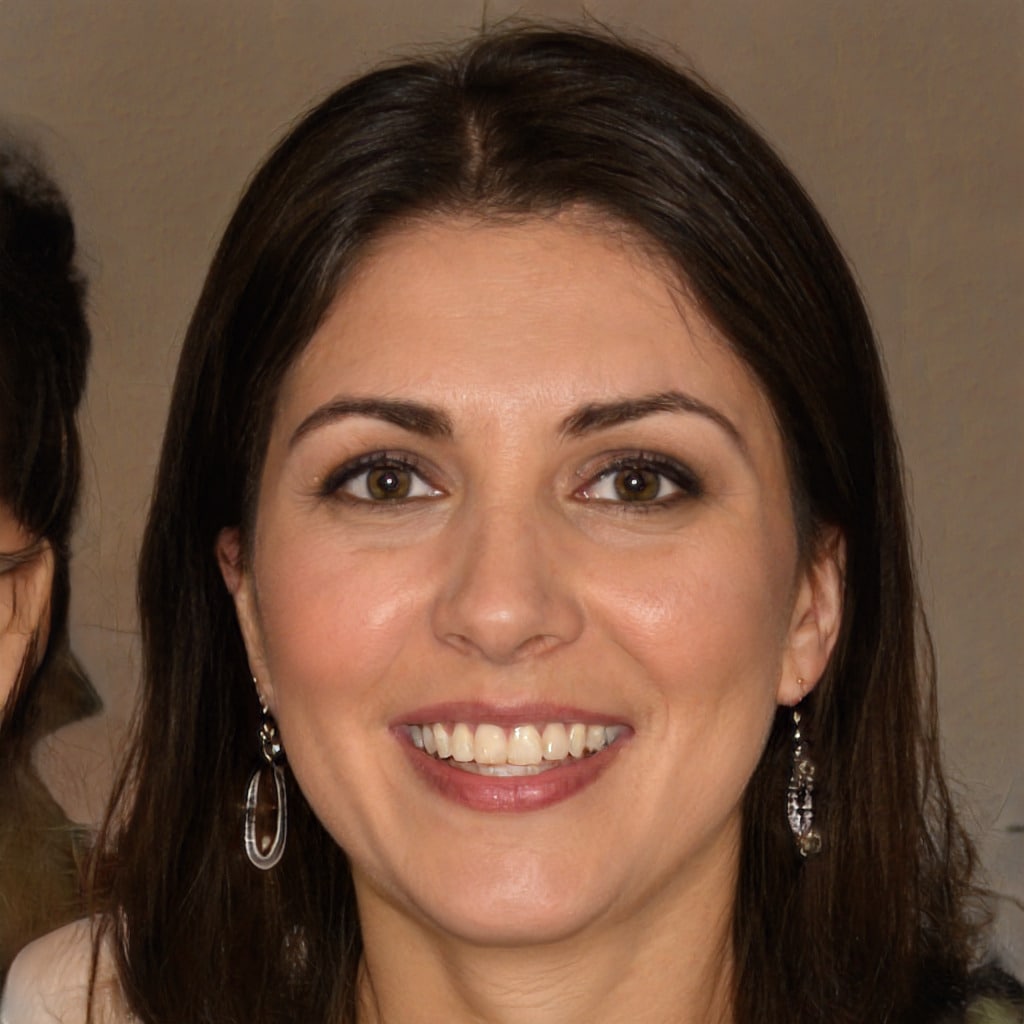 Hello, fellow wanderers! I'm Alyssia. Since 2008, my husband and I have called an RV our home, journeying through life one mile at a time. Our nomadic lifestyle has led us to over 70 countries, each with their unique tales that have shaped our own.
I share our stories and insights right here, hoping to inspire and guide you in your own adventures. Expect tips on RV living, our favorite camping spots, breathtaking hiking trails, and the joys and challenges of an ever-changing view from our window. Alongside, you'll also find practical advice on outdoorsy stuff, designed to equip you for any journey. Join us as we continue to explore the vast, beautiful world on wheels!