Best RV Wheel Chocks
When the time comes to set up camp and settle in for the night, having a great set of RV wheel chocks is essential. The last thing anyone wants to happen is to be enjoying a relaxing event then suddenly see their RV start inching away. Or even worse, have a storm come through and displace your setup. 
To help alleviate any future headaches or mishaps, it's important to get yourself some wheel chocks for your RV. In this blog post, we look at what we think are the best RV wheel chocks on the market.
There are 2 different types of wheel chocks: standard under-the-wheel chocks and x-chocks. Both do a great job for different types of RVs, and we explain the differences further down. As well as reviewing RV wheel chocks, we also include a buyer's guide, explaining what to look out for before going shopping.
And if you still have any unanswered questions, there's an FAQ section dedicated to all things wheel chocks, so by the end of this post, you should be more equipped to buy the best RV wheel chocks for you.
If you prefer, you can jump straight to the RV Wheel Chocks Buyer's Guide by clicking the link...
Review of the Best RV Wheel Chocks
Now that we've identified different types of wheel chocks and what to look for, let's switch gears and take a look at some of the best RV wheel chocks that made our list. For each product, we'll be diving into the main features, looking at the pros and cons that set these models apart.
Best Overall RV Wheel Chocks: 
X-Chock Wheel Stabilizer
The first and possibly the best RV wheel chocks, is the X-Chock Wheel Stabilizers. Equipped with a handle for ease of use, this model is one of Amazon's #1 Best Sellers and for good reason. They not only work to prevent tire shifts and minimize movement while you're moving around inside, but do it to the highest stability.
The most unique feature of the X-Chocks is their ability to work in-sync with movement of the tires as they try to move and shift. Most other wheel chocks will work against the tires' natural movement, so these x-chocks from BAL ensure the highest stability.
What makes these further stand apart from competing models by having the ability to tighten in incremental actions, ensuring you get the perfect stability.
This is a set of two. If you're looking for one BAL X-Chock, take a look here...
Bottom Line
The bottom line with the X-Chock Wheel Stabilizers is that they will stop your RV from swaying. it's a problem we all face until we get some good quality wheel chocks, and there is no better wheel chocks than these. Check out the Amazon reviews for yourself, many happy customers.
Runner-up: 
Buyer's Products Wheel Chock
What Recent Buyers Report
According to most buyers, this product well exceeded their expectations. Many positively opined about he wheel chocks ability to hold their RVs stable. Many mention the durability of the blocks and how much holding weight they can take as opposed to other brands.
Why it Stands Out to Us
The reason we appreciate this under-the-wheel chocks so much is because it does what its supposed to do, and does it very well. No matter the weather or terrain, the grips and hard rubber material used make for solid RV wheel chocks. The bright colored chocks, make for greater visibility that could be of assistance if you're using them for repairing your RV.
Who Will Use This Most
It would be useful to people with trailer tires of up to 17 inches as that is the recommended measurement for it. Anyone with a small to medium sized RV, that just wants to secure their rig and know that it's going nowhere in all weathers.
What Could be Improved and Why
An improvement in the design of this product would be a longer rope, as it's not wide enough for it to work for larger vehicles. That's pretty much the only design flaw these under-the-wheel chocks have.
Bottom Line
All in all, this offering from Buyer's Products is a great set of RV wheel chocks. Even though the smaller rope and 17-inch tire recommendation limits use, it still satisfyingly serves its purpose. It's also made of high-quality rubber, making them durable and able to grip the ground surface well enough.
Checkers Safety UC1500 General-Purpose Utility Wheel Chock
What Recent Buyers Report
The majority of buyers were very pleased with their purchase and found the chock to be durable and solid. Users were impressed with its height and grip and stated that it was easy to maneuver. They're also impressed with its holding weight capacity.
Why it Stands Out to Us
We like how they're designed with a mounting hole and a recessed handle and is bright orange to ensure clear visibility. And the fact that they can be positioned against the RV's wheels to hold the vehicle steady and in place. Also, these wheel chocks are made from a polyurethane construction, making it resistant to wear, water, and heavy impacts.
Its curved surface further enables it to be positioned flush to the RV's wheel, while its mounting hole allows users to connect a chain, bracket, or rope to the chock. Rated for tires measuring 35 inches in diameter and for vehicles with a gross weight of 70,000 pounds, the UC1500 is available in pairs or singles.
Bottom line
Designed with lightweight and durable polyurethane, this set of RV wheel chocks is best for use with trailers, utility vehicles, pickups, and over-the-road trucks. It's also weather-resistant, which enhances its durability, reliability, and longevity. 
Best Trailer Wheel Chocks:
BALDELUXE Tire Chock
What Recent Buyers Report 
Some buyers complained about the weight of this set of x-chocks wheel stabilizers, but the heavy-duty metal ensures durability and stability to the highest degree, which more buyers were extremely happy with. The material of these made them weatherproof, allowing them to work well on all terrains and conditions.
Why it Stands Out to Us 
The heavy-duty construction, durability, and performance were the features of this product which called out to us. This ensures durability and stability which is all you can ask for. Sure, there are lighter models, but you want something that will guarantee your RV aint moving.
What Could be Improved and Why 
If this product were made slightly lighter, handling it wouldn't be such a hassle. Another issue with this unit is that it can be time-consuming to set up, so making it a bit more user-friendly and time-efficient would make it a much more obvious buy.
Bottom Line 
All in all, this is a great product from BALDeluxe. Even though it's not that user-friendly (for some), its great quality and performance make up for it. It's durable and powerful, so if you don't mind a bit of weight, take a closer look.
Best Budget RV Wheel Chocks:
MaxxHaul 2 Pack Solid Rubber Wheel Chock
What Recent Buyers Report 
Most of the buyers seem to like this set of budget RV wheel chocks a lot, with many opining about its impressive build, strength, and performance. Some buyers complain about the rubbery smell, but they don't seem to consider it a deal-breaker as the scent does eventually go away.
Why it Stands Out to Us 
First and foremost, they're cheap, not the cheapest, but fairest value for money. And not only will you be saving a packet, these budget wheel chocks are a reliable set. The strong construction and strength works well, and they're durable against harsh weather conditions. It can withstand a lot of abuse and at the price you pay, you don't mind. Sure they won't last a lifetime, but for the price, they're a good introduction for new RVers feeling their way in.
Who Will Use This Most
This product works great for a lot of people, and of course anyone on a budget. Of course, they don't offer the most stability of chocks on our list, but they will secure your trailer.
What Could be Improved and Why 
If the manufacturer could construct such a tool from a mix of materials which could somehow diminish the horrible smell, that would be a significant improvement. If we asked for more durable material, then the price would undoubtedly go up, so let's keep it at that.
Bottom Line 
This is a great product indeed, from MaxxHaul, and does its job. The only noticeable downside is the terrible smell. It does go after a while, but if you want a cheap introductory pair of RV wheel chocks without breaking the bank, look no further.
ABN Rubber Wheel Chocks
What Recent Buyers Report 
Most buyers deemed this product to be one of the best wheel chocks they have used. Consumers reported that the heavy-duty design and performance exceeded their expectations, and appreciated how easy it was to use.
Why it Stands Out to Us 
It is got a decent price entry and also great functionality. The large sized chocks boasts a durable build, and will stop any heavy vehicle from rolling down a hill. it also boasts built-in steel eyebolt which is there for attaching a chain or rope, making it easier positioning and removal.
Who Will Use This Most
Anyone from trailer owners to boat owners, and everyone in between. This product has been constructed from durable material, and the big but heavy chocks will hold the weight of the heaviest vehicles.
What Could be Improved and Why 
This product would be ideal if the manufacturer got rid of the horrible smell which lingers for days. They're also a bit heavy, but this makes them ideal for vehicles of all sizes, so be careful what you wish for.
Bottom Line 
These wheel chocks from ABN are great for pretty much anyone, even though it is a bit on the heavier side. They do a great job of keeping your vehicle in place while parked on different terrains or when you're doing repairs.
Supreme Wheel Chock - 2 Pack
What Recent Buyers Report 
Most buyers like this set of chocks and complement the simple design, which gets the job done without hassle. According to buyers, while it may look a bit cheap, the durable material used to construct these is impressive, ensuring any small to medium sized vehicle won't slip away.
Why it Stands Out to Us 
Another bargain set of wheel chocks for RV living. this offering from Supreme stands out from the other similar products because it is lightweight, yet durable. It's simply designed and easy to use and works well under most circumstances. 
Who Will Use This Most
These budget wheel chocks will be great for trailers and RVs, but not for the largest and heaviest trailers. The bright yellow design allows for more visibility and so makes them ideal for the workplace too. 
What Could be Improved and Why
Whiule these are a cheap st of RV wheel chocks, there are complaints about the sharp edges, so the manufacturer should smooth the chock edges a bit.
Bottom Line 
This wheel chock offering from Supreme is a great product at an impressive price entry. The design is simple, and being lightweight and cheap, they make for a great introductory set of wheel chocks for any RVer.
Best Tandem Axle RV Wheel Chocks:
Fastway ONESTEP Wheel Chocks
Fastway is dropping jaws with the ONEstep model. These wheel chocks are made to stop any tandem axle vehicles, including travel trailers, 5th wheels, boats, cargo, and horse, farm, and utility trailers. 
With these highly-effective chocks are in place, there's no more worrying about the trailer or hauler rocking when you're inside hanging out. Setup is made easy thanks to their design team, and they can be installed and removed from a standing position! That means no more squatting or kneeling when installing and your knees won't be hurting.
Fastway decided to add single or two-pack options for customer convenience. The width of these range from 16 to 30 inches as well, so they cover a wide range of tire sizes. Quite literally, they will stop any sized vehicle from sliding or shaking.
Bottom Line
The Fastway ONEstep will ensure your tandem axle vehicle doesn't go anywhere. Having stability means no more shaking or having things fall off counters while moving around inside. With its durable construction and ease of use, this high-quality chock is tough to beat. 
Valterra Red A10-0908 RV Wheel Chocks
What Recent Buyers Report 
According to recent buyers, this set of RV wheel chocks is well-suited for lighter and smaller vehicles. Customers really loved the price and how this chock performs well even on icy terrain, giving all peace of mind over any slippage.
Why it Stands Out to Us 
The reason we decided to add this item to our list is because it works well for a good price. This tire chock is for smaller vehicles and it performs well. It has a bright, vibrant exterior which is easy to see from a distance and even under dim lighting. And it has a synthetic nylon cord, which makes it easy to pull out.
Who Will Use This Most
This item could be a reliable option for a small trailer, small RV, or car owners. It just doesn't have wider construction or heavy-duty weight endurance capability for larger vehicles. However, it works great even on rough terrains and icy ground, which is a great advantage for people in colder areas.
What Could be Improved and Why
The manufacturer could improve the material used for construction, but for anyone looking for cheap wheel chocks for an RV aint gonna get the best. Really for the price, it's difficult to improve.
Bottom Line 
This is a reliable set of RV wheel chocks. They work great for lighter and smaller vehicles, boasting good grip over the ground even during cold conditions, including icy terrain. The bright color offers a lot of visibility, as well.  
Best RV Wheel Chock With Handle:
Homeon Wheels AC-007
What Recent Buyers Report
Buyers loved these RV wheel chocks, saying the Homeon Wheels AC-007 works extremely well. The red color makes them stand out on the road, and the hard, durable material is something several buyers were impressed with. 
Why it Stands Out to Us
Homeon Wheels AC-007 is made with high-quality materials and very easy to use. Plus, since they're rubber-made, they provide extra slip-resistance. The material used also ensures a longer life, and the handles are also very useful for obvious reasons.
Bottom Line
To sum up, this set of chocks offers many benefits to RV users. The high-grip and extra slip-resistance that prevents the wheels from rolling, ensures higher stability. It's made from heavy-duty material, proving to be durable, and the price is pretty cheap too.
Buyer's Guide
Here we look at what wheel chocks are and the different types of wheel chocks. We also look at what makes better sets stand out from the inferior ones, and when you should actually use some.
There's an FAQ section at the end of the article, so by he time you're done reading, you'll know all there is to know about wheel chocks.
What Makes a Great Pair of Wheel Chocks?
Having a great pair of wheel chocks for RV life is vital when setting up for a few hours, a few days, or even longer. However, depending on your experience level, identifying the perfect pair may be a challenge. Let's take a look at some of the qualities that contribute toward a great set.
Ease of Use
Setting your RV wheel chocks up should be a straightforward process that requires little to no effort, leaving you to tend to more demanding matters. We understand you may want to set up (or take down) camp at various hours and having a set you can collapse or remove in a matter of seconds is ideal. Keep this in mind when reading through our review!
Material
The material is also a piece of the puzzle that shouldn't be overlooked. While shopping, taking a closer look at the material they're made of, it can mean all the difference in the long run.
The benefit of investing in a solid set outside of your typical, DIY wheel chocks (2x4's and logs) is they're more secure and a reliable piece of equipment. With this, having the perfect pair of wheel chocks can stabilize your RV while walking around inside.
Common materials include wood, rubber, (hard) plastic, and steel. While they each serve the same function in keeping your RV stationary, the material can play a role in how long they last and how secure the hold is.
Placement
Taking everything we've said so far into consideration, how (and where) you place them can surely make a pair good or bad. While some pairs simply slide behind the wheel, others have the option to expand between wheels.
The difference between the two may not seem like much, but you'll quickly find this not to be the case when they're put to the test. Models that slide behind wheels have the tendency to slip, while expanding (tandem) wheel chocks lock tightly in between wheels.
Types of Wheel Chocks
Unfamiliar with with these things? Here are a few different types of wheel chocks explained.
Under-the-Wheel Chocks
An extremely common type that slides under the wheels of your RV or camper and work to help safeguard your rig from rolling or moving.
While this type is inexpensive compared to expanding wheel stabilizers, they're also less secure and can demand more attention. If you're on the budget or don't have tandem (side-by-side) wheels to look after, under-the-wheel models are the way to go.
X-Chocks
Depending on the style of your RV, X-wheel chocks are a surefire way to keep your RV in place and secure. Walking in and out of your RV can cause things to become offset and unbalanced.
However, with X-wheel chocks, your wheels are stabilized and immobilized. If you're an RV owner who wants the soundest investment to look after your equipment, these are the top picks.
What Are Wheel Chocks? 
Wheel chocks are handy products designed for RVs and other heavy duty vehicles. They're quite easy to use and immensely useful. The thing about RV wheel chocks is you don't appreciate them until you try them, or if you no longer have them.
Also called wedges, these are placed under the tires of your campervan to keep it in place. They prevent the wheel/tires from rolling. The bottom tire will be kept pressed tightly against the ground by chocks. They can be used when you park your campervan and to stop the movement of the wheel, especially on sloppy roads. 
When Should Wheel Chocks Be Used? 
Wheel chocks are very important for RV owners. They're affordable and easy to use. They prevent your RV wheels from rolling and slipping away on steep surfaces, and ultimately preventing accidents. It will only take one second for your RV to lose grip, making it essential to install some chocks. 
To Prevent an RV's Movement While Servicing
In case a person is working under the RV, and the wheels start to move, it could cause great damage or may even take a life. Therefore, it's important to block an RV before working under it. 
To Prevent Accidents
It is important to block a free-standing trailer as it could lose grip at any moment and hurt people in front of it or damage the surroundings. 
At a Dock
When arriving at the dock, park your trailer carefully and close to the locking mechanism present at the docks. Place the chocks on each side of the wheel. If the wheels aren't blocked properly, the trailer might lose grip, causing a risk to safety.
Perks of Having Quality Wheel Chocks
Safety Purposes
There's always a safety hazard while working with heavy vehicles. There are certain measures one should take to prevent any mishaps from occurring, and this is what wheel chocks do best. To put it simply, they provide security and stability to your stationary vehicle.
Ease of Repair
If you're performing repairs on a car and you've lifted it with a jack, then you would probably want to further secure its position with a wheel chock. This is because if your vehicle drops due to an insufficient jack, it will cause a lot of damage. A wheel chock doubles your RV's security and stability. This way, not only does it make it safer to work under, but it stays perfectly still while you do so, making the work much easier to handle.
Parking Your RV Becomes Easier
Imagine you're out on a camping trip or a road trip and you want to park your RV to spend the night somewhere. You wouldn't want your vehicle just slipping away now, would you? Massive rocks are not the solution. The best and most economical option would be investing in good quality RV wheel chocks.
Trailer and Boats
If you own a boat or trailer, a wheel chock will be of great assistance to you. Trailer owners can quickly secure their trailer while loading and unloading goods from their trailers with greater stability and security. And, docking your boat will be easier and damage-free with this device as well.
People Also Ask - RV Wheel Chocks FAQs
How Many Wheel Chocks Needed for an RV?
The number of wheel chocks required for your RV highly depends on the type of chocks you get. People buying c-chocks will only require a pair as it will balance both sides of your RV. However, you could always buy supplementary wheel chocks.
What Are Wheel Chocks Used For?
Wheel chocks are basically devices to elevate your vehicle and provide it with better support and stability while you do repairs, unload, or simply park for an extended time. They're multi-functional and can work for RVs, trailers, cars, boats, etc. They grip the surface and provide you a stabilized vehicle to work on or live in. Whether you want to unload goods from your trailer or dock your boat, wheel chocks have many uses.
Are Wheel Chocks Necessary for an RV?
Wheel chocks are necessary for your RV or travel trailer and will stop them from rolling away if the ground is even slightly sloping. Parking brakes work well to keep your rig stable, but the older your rig is the more worn the parking brakes will be. And remember, there's a lot of weight in an RV. Also, they're great for ensuring your safety if you intend to do any work under your RV.
How to Use Wheel Chocks
You place the wheel chock in a precise, strategic manner against the tire of your vehicle, which then prevents it from slipping or sliding. It restricts any movement of the vehicle and secures it in place by gripping the ground firmly. 
Where to Place Wheel Chocks?
Wheel chocks are supposed to be placed in the center and squared with your tire, and then position them directly against the tire tread. Its positioning plays a vital role in its working. And, you should always use them in pairs. 
RV Wheel Chocks for Security, Stability, and Peace of Mind
The thing about wheel chocks is that you don't really appreciate them unless you try them for the first time, or you don't have them anymore. They kind of go unnoticed, but are essential for RV living.
Whether you get under-the-wheel chocks or X-Chocks you should know that they will improve your outdoor experience, and the safety of everyone in your vicinity.
When it comes down to it, choosing the best RV wheel chocks can make all the difference when you're on vacation. Be sure to keep in mind the key qualities that make a set worth having: ease of use, material, and placement.
Other Buyer Guides
Here are a few other guides to set you in the right direction: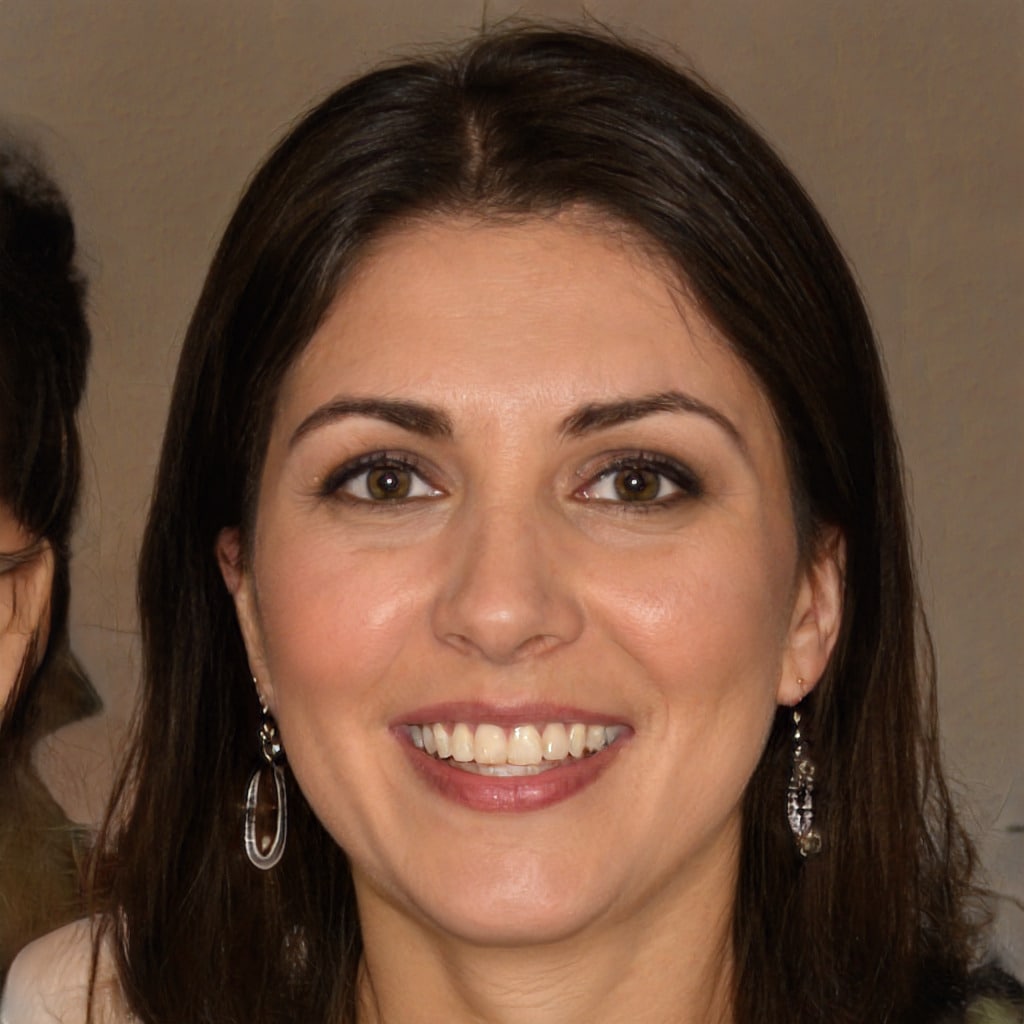 Hello, fellow wanderers! I'm Alyssia. Since 2008, my husband and I have called an RV our home, journeying through life one mile at a time. Our nomadic lifestyle has led us to over 70 countries, each with their unique tales that have shaped our own.
I share our stories and insights right here, hoping to inspire and guide you in your own adventures. Expect tips on RV living, our favorite camping spots, breathtaking hiking trails, and the joys and challenges of an ever-changing view from our window. Alongside, you'll also find practical advice on outdoorsy stuff, designed to equip you for any journey. Join us as we continue to explore the vast, beautiful world on wheels!