The Best Trailer Brake Controllers
When you're out on a road trip towing your trailer, you want to feel confident you and your family are as safe as possible. One important safety feature for RVs is a trailer brake controller, a device that ensures your trailer brakes are working properly when you need them. 
When you're towing a trailer without a trailer brake controller, your towing vehicle's brakes will be used to a stop all of the weight and momentum of both vehicle and trailer. This will impact the breaking/stopping distance of your vehicles, and could potentially cause a serious accident.
One way to ensure enhanced safety on the road is to install a trailer brake controller in your vehicle. But with so many different brake controllers on the market, which one should you choose? In this post, we provide a review of the best Trailer Brake Controllers available today.
After the review, we've included a buyer's guide where we discuss the different types of trailer brake controllers, and we break down the features of the best trailer brake controllers, so you know what to look out for when shopping for one.
There's also a step-by-step guide for how to install one in your trailer, so you won't be stuck. There are extra guides on how to wire a trailer brake controller, and how to use one, too. We've included a guide on how to troubleshoot a trailer brake controller, so by the end of the article, you'll be a pro.
If you prefer, you can jump straight to the Trailer Brake Controllers Buyer's Guide by clicking the link...
Review of the Best Trailer Brake Controllers
In order to pick the absolute best trailer brake controller, you need to ensure the units you're considering are on the top of their game. To help you with that, we've made a list of some of the best brake controllers and reviewed them. 
Best Overall Trailer Brake Controller:
Tekonsha Prodigy P2 Electronic Brake Control
If you are looking to equip your unit with the absolute best, you can stop right here. Allow your vehicle to enjoy the smooth and instant braking regardless of the tough terrain you drive in with this electric trailer brake controller by Tekonsha, and ensure safety for everyone around you.

This Tekonsha Prodigy P2  is designed to provide you with its absolute functioning using a hydraulic electric over-brake system. The complex functionality of this unit ensures you are never threatened by a failing brake, even when faced with the toughest of situations.

What's more, it's capable of automatic adjustments, so you do not have to get involved in the hassles of manual adjustment and control. What we really stands out with this one is that no level adjustment is necessary, because it adjusts itself to varying terrain as you drive.
It has a clear digital display, and with easy installation and removal, you have a top quality trailer brake controller. If you're not convinced yet, there's a limited lifetime warranty with this device, too.

Bottom Line
Topping the review, this unit is the best of the best. Finding a trailer brake controller as efficient as this one with all its given features won't be easy. It has everything you need and works perfectly.
Best Trailer Brake Controller on a Budget:
Reese Towpower Brakeman Brake Control
Reese is a well known brand for vehicle accessories and this brake controller is another good quality product, especially for the price. The unit isn't one with up-to-date technology, and doesn't even feature a screen or any buttons. 
It's controlled by a small plastic slider, giving it a classic touch. But does that have any impact on its functionality? Absolutely not. One may doubt its efficiency at first glance, but once you've experienced how it works, you will find yourself recommending it to others.

The trailer brake controller is extremely easy to install and you don't have to worry about watching a number of tutorials to get it right. And given the compact size of the unit, it can be placed just about anywhere. With a time-based design, you get an anti-lock compatible unit which will efficiently keep your vehicle from crashing while towing.

Bottom Line
If you're not one to keep up with the latest tech but do not want to compromise on functionality, this piece will provide you exactly what you need. It is a perfect example of how sometimes, simplicity is key., and for the price, you're getting a good quality trailer brake controller.
Best Value the Money:
Reese Towpower Brakeman IV Digital Brake Control
Here's another unit by Reese. Why? Because products by Reese are that good and we wouldn't want you to miss out on them. If the last one was for anyone on a budget, if you don't mind spending a few more dollars, we think this is the best value for money in the trailer brake controller market.
This one features a lot more of the modern touch and improved features, but that's not the best part. This model is designed for use with one to four axle systems, making it a very versatile brake controller.
The bright and prominent digital display clearly indicates the output setting, sync setting, brake overload or short connection, so you're always in control. 
It also boasts smoother braking starts with a sensing device that determines the voltage power that's delivered to the towing vehicle's brakes. This helps in accurately adjusting the trailer brakes for city or highway driving.
The easy installation is something we already know Reese incorporates into its products. With the plug-and-play model, all you need to do is put the unit in place and let it do its job. It's as simple as that.
Bottom Line
Save yourself the cost of investing in a fancy trailer brake controller when you can get the same functionality, at a much cheaper rate. This unit will provide you with the best of functionality, convenience, and at a portion of the more expensive devices.
Good Quality Electric Trailer Brake Controller: 
Draw-Tite I-Stop IQ Electronic Brake Control
Electronic brake controllers are some of the most convenient types of models to use. They're simple and efficient, and this model by Draw-Tite is definitely one of the best. It's a simple, proportional model that is efficient at what it does.

This unit will allow you to control up to three braking axles, which is ideal for providing the best of functionality in most trailer sizes. So no matter how big or small your truck is, this unit has you covered. Like any other good unit, this one also provides you with plug-and-play operation, which makes its use very convenient.

What we love about this unit is its installation. It is extremely easy, like a good unit should be. But that's not all. It also comes with a snap in mounting clip, which makes it very easy to remove the device when not in use.

Bottom Line
Electric brake controllers are designed for enhanced convenience and this unit will be sure to provide you with the best of that. From its bright display to easy installation, everything about this model will impress you, and in that, it does not fail. 
Best Wireless Model:
Tekonsha Prodigy RF Electronic Brake Control
Let's start this review off with an honest assessment: it's expensive! That said, wireless brake controllers take brake controlling units to another level, and you don't have to fiddle about all the under dash wiring. It's a self-leveling unit that spares you from the trouble of leveling the vehicle, making its use all that much easier. 
This trailer brake controller is perfect for anyone that tows multiple vehicles because it can tow pretty much any vehicle. it boasts true proportional trailer braking, forward or reverse, which is supplied via 7-Way Connector from the vehicle.
The easy-to-read  LED display shows trailer brake voltage, power output and continual diagnostics scanning with a visual warning display. What really stands out with this trailer brake controller is the remote hand control, which utilizes the brand's Prodigy Boost system. Ultimately this allows for different levels of customized braking and ultimately safer towing.

Bottom Line
It's expensive and will likely put many people off, but if you want the ultimate trailer brake controller that makes for easy usage, ultimate control, and more importantly highly effective braking safety, then you should consider this.
Best from Curt: 
CURT TriFlex Electric Trailer Brake Controller
Curt is another reliable name when it comes to vehicle accessories, so it's only fair to share with you the best trailer brake controller this brand has to offer. Just like all the outstanding products on this list, this one, provides you with a number of features that will ensure the ideal functionality of the unit.

The stand out feature of this model has to be its Boost button. When towing a load you may need a little extra effort from your trailer's brakes to ensure a smooth, safe, comfortable stop. The boost button increases the sensitivity of the brake controllers inertial sensor and enhances the participation of the trailer's brakes, making for a smoother and safer stop.
The accelerometer is another great feature. This built-in motion sensing features will sense the acceleration of your vehicle and adjust the brakes accordingly. All of this is done automatically, so you don't have to do any extra work.

Bottom Line
This trailer brake controller is perfect for those that need a device that adjusts to all sorts of motions of the vehicles. It's a smart device that provides you with the best of the features and it goves you a lot of control over your stopping. Highly recommended.
Best Trailer Brake Controller from Hopkins:
 Hopkins Reliance Plug-in Simple Brake Control
Hopkins may be the last, but is by no means is it the least brand on our list. The best trailer brake controller by Hopkins provides the user with features that prove to be great competition for other brands. All these features combine to provide functionality that is matched by very few.

The unit is extremely easy to set up, requiring no tools for installation. It's equally easy to operate, even if it is a bit basic looking. You'll find yourself at ease with these processes and they will pose no issues. The simple plug-and-play design allows you to install it and put it to use right away.

It also provides a time-based control system, which can be set using the digital display provided on the model. This makes adjusting the unit considerably easy. The efficiency of this model is truly outstanding and one that you need to experience for yourself.
For full control over your stopping, the digital LED display is clear and by showing the percentage of braking power, you always feel like you're in control.

Bottom Line
The trailer brake controller is efficient at the job that it does. It will provide you with great functionality, it's easy to use, and is also one of the cheaper devices on our review. What's not to like?
Best Reese Trailer Brake Controller:
Reese Towpower 8508211
If our first two Reese picks were budget options, we think it's only fair to show you the best Reese trailer brake controller. It might be more than double the price of the others, but at under $100 it's still relatively cheap.
What Recent Buyers Report
Most buyers absolutely loved this product and found installation to be very easy. They stated that quick changes and fine-tuning could be performed on-the-fly, and said the device was automatic and intuitive. One user reported that braking was super easy and even driving through the mountains broke no sweat.
Why it Stands Out to Us
Boasting large buttons and a clear, LED display, this trailer brake controller is easy to install and use. It doesn't need leveling and is designed with a diagnostic mode to help solve any issues that may arise. It also comes with a boost feature that can be used to apply more initial braking, making it ideal for towing heavy loads.
Bottom Line
A popular proportional brake controller, the Reese Towpower can send braking power to a total of four axles. With reverse battery protection and an LED display, it's great for those looking for a reliable and affordable option. 
Buyer's Guide
Now we look at trailer brake controllers in greater detail. We explain exactly what one is and how the work. We also look at the features that make the good quality ones stand out, and compare the different models and compare so you can choose the right one for you.
We've included a few guides, so if you need to learn how to install a trailer brake controller, how to wire one, or even how to use one keep reading. We've included a guide on how to troubleshoot a trailer brake controller, so by the end of the article, you'll be well equipped with all you need to know.
What is a Trailer Brake Controller? How Do They Work?
For those who do not know what a trailer brake controller is, to keep it simple they're units that are wired to your towed vehicle in order to help the breaking ability of both vehicles. While towing a a vehicle, if you press your brakes, a signal is sent to the vehicle being towed, allowing its brakes to engage in order to stop it from moving any further.
If a brake controller isn't used, both vehicles would be at risk of lengthening the stopping process of both vehicles, which could be catastrophic, especially if you ever need to slam on the brakes. Without one, the vehicle being towed cannot stop on its own and it would continue moving even if the trailer has stopped. 
A trailer brake controller not only activates the trailer's brakes smoothly when the driver steps on the brake pedal up front, but it also keeps the wheels turning smoothly as they're being backed into a campsite or parking space. It can also notify the driver to any faults in the electronic chain that connects the trailer to the towing truck or trailer brakes.
How to Choose a Trailer Brake Controller
There are a number of trailer brake controllers, but you can't pick one at random and expect it to be the best. There are a few specifics of these units that need to be evaluated before you make your final choice.
Budget
Always an important factor when considering any sort of product, but safety must come first. These units can vary in range depending upon the features they offer and the brand that produces them. It is entirely up to you to decide how much you want to spend on a trailer brake controller, but remember cheaper products are cheaper for a reason. That's not to say the most expensive trailer brake controller must be the best. It's all about finding something within your budget and making sure the materials used are of good quality.
Voltage
Voltage is an essential element when considering a trailer brake controller. These devices are available in either 12 volts or 24 volts, and you need to pick one that matches with your vehicle's electrical systems. If you don't, it may render the device useless and leave your vehicle prone to accidents. So make sure the voltage of the unit is compatible with your device.
Mounting Hardware
A unit needs specific mounting hardware to be wired into both vehicles. Looking for these separately can be a painstaking task. It is, therefore, better to ensure that the model you pick comes with all the necessary mounting hardware.
Aspects to Consider Before Buying
There are several things to think about before choosing a trailer brake controller. Ease of installation, easy-to-read displays, the number of axles, and simple controls are just as crucial as the range of braking capacity offered by a specific trailer brake controller. 
Types of Trailer Brakes
Before you make a choice, you need to know about the different types of trailer brake controllers. It's important to have a basic idea of all the features each offers in order to make the right choice for yourself. Look through all the different types and decide which one works the best for you.
Number of Axles
Different units allow you to use a different range of axles. The best ones are obviously those that allow you to choose from the full range to ensure you can use the one that works the very best. So, ensure that the unit you find provides the liberty of choosing from a wider range.
Display Type
The display type offered also differs from unit to unit. The best type of display offered by these devices is LED monitors. These are the most reliable and easy to read displays and are offered by the best of units. Other types of displays are also frequently used and could work in your favor.
Easy Installation
You don't want to get something you struggle to install, so always make sure a trailer brake controller is easy to install.
When is it Time to Replace My Trailer Brake Controller? 
If your trailer brake controller stops operating properly, then it's time to replace it. A failing controller can apply brakes continuously or intermittently, drag brakes, or even fail to apply brake functions.
If your brake controller stops working, then it's probable that these issues are caused by a wiring problem or by the device not being level. You can use a circuit tester to test the red wire at the back of the controller to determine whether it's a wiring issue. However, make sure you properly check your controller to determine the true cause.
How Long Do Trailer Brake Controllers Last?
Trailer brake controllers can last a long time as long as you don't overcook it. Their lifespan depends on several factors, including voltage, type, number of axles, size, and maintenance.
What Are The Components of a Trailer Brake Controller?
A trailer brake controller usually includes a four-wire configuration that can be connected to the wiring of the braking system. The main components of this device include:
Trailer Feed
This wire supplies the trailer connector with brake power.
Ground
This component establishes a connection between the controller and a negative, grounded source.
Brake Switch
This wire transfers power when a driver presses the brake pedal.
Battery Power
As the name suggests, this wire transfers power to the controller.
Monitor/LCD Screen
Brake controllers typically have some kind of built-in monitor, which, if positioned correctly – usually beneath the instrument panel, close to the driver's right leg – is clear and viewable to the driver. Digital screens display the amount of voltage that's being transferred from the controller to the brakes.
The more pressure you apply on the brake pedal, the higher amount of voltage will be transferred to the brakes. Similarly, if you press down on the pedal lightly, less power will be transferred. To put it simply, the LCD screen or brake controller monitor displays the amount of power and pressure a driver is applying to the brakes.
Are Trailer Brake Controllers Universal?
Although most trailer brake controllers are not designed to be vehicle-specific, the parts needed to install the device can still be specific to a model/make/year. Every brake controller is connected to the vehicle with a four-wire setup, but the technology of every model is what makes them different.
It's also important to remember that there are different types of trailer brake controllers. Make sure you consider how much you'll be traveling and the type of trailer you'll be towing before you make your decision.
Trailer Brake Controller Proportional vs. Time Delay - Comparison Overview
There are many different styles of trailer brake controllers, but the device can be simply divided into two groups – time-delay controllers and proportional brake controllers. To help you make the right decision, we've compared the two types:
Proportional Brake Controllers
These controllers boast a motion-sensing component that detects the speed of a stopping tow vehicle. As soon as the driver presses down on the brake pedal, the controller transfers the same pressure and power to the brakes of the trailer.
Thus, if the truck or RV stops quickly, the controller will cause the trailer to stop at the same speed.
In other words, a proportional unit will stop the trailer at the same speed and time as the RV or truck. These controllers deliver smooth braking and reduce the wear on the braking system of both vehicles.
Time Delay Brake Controllers
This type of controller delivers a set amount of pressure and power to the brakes of the trailer once the RV stops. The amount of power is determined by the driver beforehand and depends on the weight of the trailer he's towing.
The controller causes a delay once the brakes are applied, but drivers can adjust and determine the delay's length with the included sync switch. Although a time-delayed brake controller puts more wear on the braking systems, it's simpler to install and less expensive than a proportional brake controller.
How to Install a Trailer Brake Controller
Installing brake controllers is not a task that most of the population is familiar with. For some, it might be completely unheard of. For all those who need a step-by-step guide to install these devices, here is exactly what you need.
Find the Right Place
The first step is to figure out where you want to mount the device. There are a couple of factors that could play a role in the final decision, the most important one being the length of the wires. The usual place of installation is on the driver's side, to the right.
Install the Brackets
Once you've figured where to mount the device, mark the spot for drilling.  Begin drilling and eventually installing the bracket at the decided spot.
Mounting
Once the brackets have successfully been installed, you can go ahead and mount the device to the bracket. It is as easy as sliding it into place. Ensure that the jack for the wires is located away from the front view.
Wiring the Device
Open the junction box and fit the cord of the controller into it. The cord usually fits into the second socket from the left. If you're not sure, get professional help instead of poking wires in random sockets. That's never safe. Once done with the junction box, fit the other end of the cord into your device.
Secure the Wiring Away
The wiring of the device should not be left hanging. Instead, pull it up and secure it with a zip tie using the fang framing provided in the vehicle.
How to Use a Trailer Brake Controller
Once the device has been installed, you can finally move on to using it. The unit needs to be set up before it functions and if you need help with that, do not be worried. We've got you covered.
Buttons
The standard unit usually features two buttons, one with a plus, and the other with a minus. In addition to these, there is usually a squeeze button that you can squeeze together between two fingers.
In some units, the plus and minus buttons are replaced with a dial that provides the same functioning.
Setting up
The unit can be set up using the two plus or minus buttons. The plus button will increase the braking power and the minus button reduces it. The faster you go, the more braking power you will need and the slower you go, the less braking power you would need.
The squeezing buttons provide the greatest safety feature of all. It is an override feature that greatly helps in cases of the towed vehicle being fishtailed.
Digital Display
Not all, but some units feature a digital display that initially requires set up, too. It will require you to input the weight of the towing vehicle and the vehicle being towed.
State Laws
There are state laws regarding the use of brake controllers. The rules are regarding various aspects such as height and weight of the vehicles. In order to make sure you're abiding by the rules, you should look up the rules relevant to your state.
That's the basic functioning of all the standard trailer brake controllers. If you think you still haven't gotten the hang of it, you can refer to the link below for further guidance.
How to Wire a Trailer Brake Controller
Connect the four-pole adapter of the seven-way connector to the four-pole trailer connector of the vehicle.

Twist in the white wire to the vehicle's frame.

Cut open the duplex cable's sheath and separate the two wires present inside.

Connect the duplex cable's black wire and the 12V hot lead with a butt connector.

Repeat the above step for the brake wire and the duplex cable's white wire.

Move the duplex cable underneath the vehicle and route it to the engine compartment.

Route the brake wire into the vehicle and connect it to the controller.  

Connect the brake controller's black wire to the battery's positive post and the white wire to the negative post.
How Do You Troubleshoot a Trailer Brake Controller?
Engage the unit by connecting the trailer to the tow vehicle.

Check the brake controller's position, and make sure it's positioned at the mounting angle that's suggested by the owner's manual.

Models with LED or digital display screens will identify and display troubleshooting codes if the controller is not working.

Check the wiring of the device and the voltage continuity between the connector harness and the controller.
How Does an Integrated Trailer Brake Controller Work?
An integrated trailer brake controller enables drivers to manually or automatically activate the EOH trailer brakes or the Electric Trailer Brakes for enhanced braking performance. They offer four different options for different types of trailers.
People Also Ask - Trailer Brake Controllers FAQs
How Does a Brake Controller Know if a Trailer is Connected?
Brake controllers check whether a trailer is connected by sending a small amount of voltage through the brake output wire. If the trailer is connected to the RV, the magnets in the brake assembly will generate a power draw. The brake controller will know the trailer is connected once it detects this power draw.
How to Remove a Trailer Brake Controller
The wiring harness included with a trailer brake controller should have a release tab on the ends of the brake controller and the vehicle. To remove the brake controller, press down the tab and pull the connectors apart. Different controllers will have different connectors, but almost all of them will have a press-down release tab.
How Much to Install a Trailer Brake Controller?
The cost of installing a trailer brake controller depends on the type of device and can range anywhere from $75 to $800.
How Much Does a Trailer Brake Controller Cost?
Low-quality brake controllers are priced under $50, whereas high-grade units cost as high as $150. High quality wireless units will cost even more than that.
At What Weight Do You Need Trailer Brakes?
A trailer requires brakes if the gross weight is more than 4,500 lbs. If a trailer weighs between 4500 and 15,000 pounds, it won't need brakes if it's towed at less than 30 mph.
Do I Need a Trailer Brake Controller?
Yes. These units are very crucial for your trailer when on the road. While towing vehicles, braking of the vehicle can cause the two vehicles to crash. In order to ensure that you avoid such unfortunate mishaps, it is vital that you have a brake controller installed in your vehicle.
Can I Tow a Trailer With Electric Brakes Without a Brake Controller?
Trailers are ideal vehicles for towing, so yes, you will be able to tow vehicles with your trailer even without a brake controller, but the brakes won't work on the towed vehicle. The electric brakes on a trailer are powered by a brake controller, so due to the absence of the device, there will be no brakes. And that is not safe at all, so it is not recommended.
How Do You Test a Trailer Brake Controller?
To test the proper functioning of the unit, set the power gain to the maximum limit. Apply the manual override on the device and use a circuit tester to test the pin at the trailer connection. The circuit tester will let you know if the brake controller is sending electrical signals to the other vehicle.
How Do You Test a Brake Controller Without a Trailer?
The brake controllers can also be tested without a trailer itself. The first thing you do is press down on the brake pedal while observing the lights on the device. If functioning, the lights will turn on.
If the lights don't light up, try checking the fuse and replace it if need be. If even that fails, use a multimeter at your tow connection while pressing down on the brake pedal.
How Do You Test Trailer Brakes With a Multimeter?
For this, you will need the help of an extra person. Ask your helper to push down on the brake pedal while you go behind the vehicle with your multimeter. Probe the terminal that is connected to a blue wire in the connector. If your brake controller is working, you will be able to detect some voltage on the multimeter.
How Do I Know if My Brake Controller is Bad?
To test the brake controller, you can opt for any of the above-mentioned methods to check for functioning. But in order to completely ensure that it is the brake controller that is faulty, perform a bench test.
Using a circuit tester, check the red wire that exits from the brake controller. If the controller works, the wire will go hot only when you have the brakes on the vehicle pressed.
How to Adjust Trailer Brake Controller
The brake controller can be adjusted using the buttons or the dial present on the unit. You can use the plus side to increase the power gain and the minus to decrease it. Remember that the gain needs to be increased when going at higher speeds and decreased when going at lower speeds. The squeeze button or lever can be used to switch the device into override mode.
The Best Trailer Brake Controllers - Ensuring Your Safety at All times
Trailers are great to drive but road safety comes first, so you really should have a brake controller installed in your vehicle to ensure complete safety.
Installing a trailer brake controller is an important safety measure for all RVers. With so many options on the market, it's important to do your research to find the best one for your needs.
We hope this blog post has helped you in your search for the perfect trailer brake controller! Safe travels!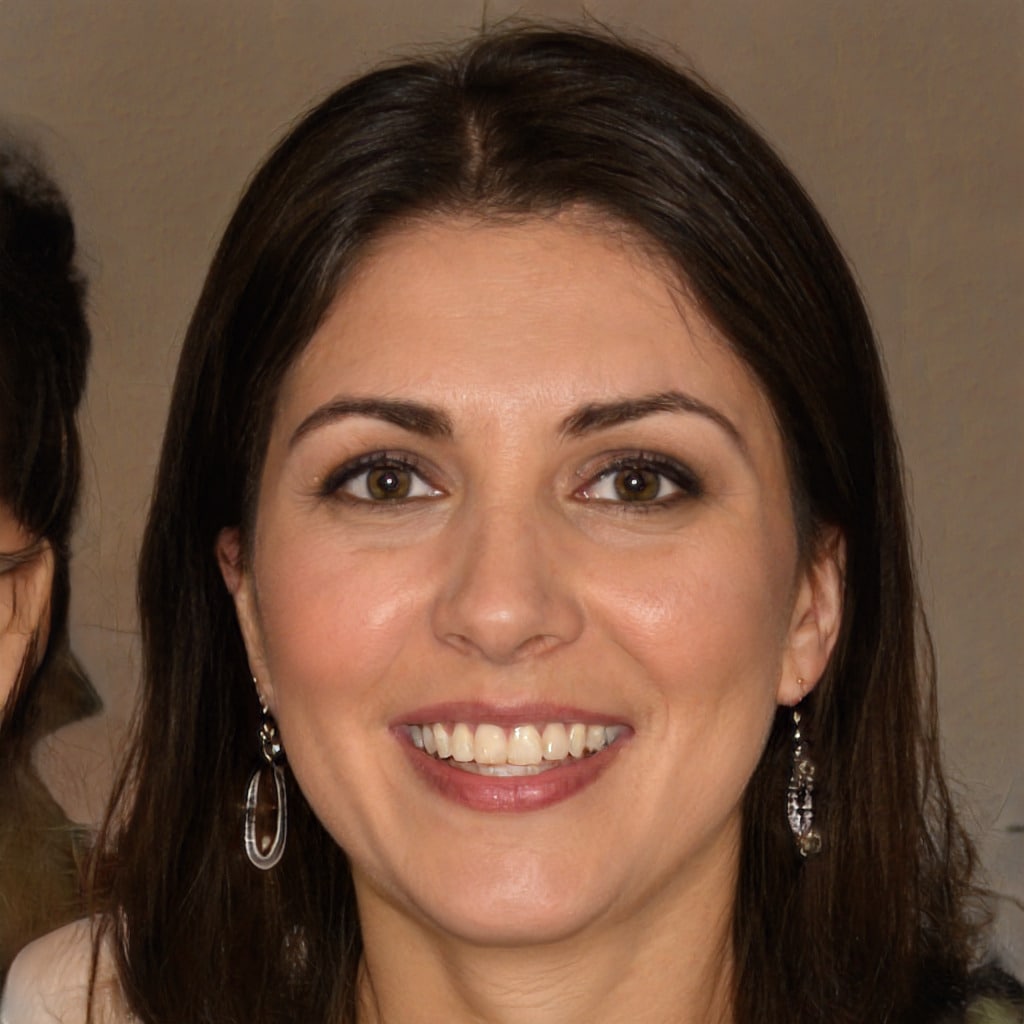 Hello, fellow wanderers! I'm Alyssia. Since 2008, my husband and I have called an RV our home, journeying through life one mile at a time. Our nomadic lifestyle has led us to over 70 countries, each with their unique tales that have shaped our own.
I share our stories and insights right here, hoping to inspire and guide you in your own adventures. Expect tips on RV living, our favorite camping spots, breathtaking hiking trails, and the joys and challenges of an ever-changing view from our window. Alongside, you'll also find practical advice on outdoorsy stuff, designed to equip you for any journey. Join us as we continue to explore the vast, beautiful world on wheels!