The Best RV Backup Cameras
Looking for an RV backup camera? Driving an RV can be challenging, and back up is arguably the biggest challenge we RVers face while driving such a large vehicle.
The number of blind spots and the size of the vehicle makes backing up a potential danger, so getting a back up camera for your RV will help you massively.
A back up camera gives you a clear picture of the areas that your mirrors may miss, so that you can safely navigate tight spaces, and get around any obstacles that might be in your way.
In this review we cover all the best RV back up cameras on the market. We discuss their best features and why we think they're a good purchase.
After the review, we've included a buyer's guide where we go into more detail on these helpful devices. We look at what makes the better ones stand out, and what aspects you need to consider before buying one.
We've also compared the different types of back up cameras, and included a guide and video on how to install one. To end the guide, there's an FAQ section, so you should know all there is to know by the end of the article.
If you prefer, you can skip straight over the review and read the RV Backup Cameras Buyer's Guide by clicking the link.
Review of the Best RV Backup Cameras
Now on to the most important section of our article, the in-depth review of each product we think deserves a spot on this list.
Best Overall Backup Camera for RV:
ZEROXCLUB Digital Wireless Backup Camera System
As RV backup cameras go, this rear-view camera is up there with the very best. With 100% promise of no interference even when traveling up to 75 MPH, this camera has the best video capabilities on the market with 18 infrared lights and a high-definition processor that gives you the best night vision quality.
The 140-degree range of view will give you an accurate and proportioned mirror image of what's happening outside. The waterproofing will help this device take whatever Mother Nature can throw at it. The easy installation means it takes no longer than ten minutes for everything to be set up and ready to go.
Bottom Line
This RV backup camera has many features which make it the most advanced: the infrared, high-definition, and night vision make this camera stand out from any competition. It has a setting for every situation as we discussed earlier and this is crucial as you never know when you might need to use it.
The waterproofing should be a no-brainer to any manufacturer, and this device has one of the best waterproofing on the market. The set up for the camera and monitor should only take you roughly 10-15 minutes, which is the beauty of being wireless.
The only downside to this camera is the warranty could be improved upon and many of its competitors do much better deals regarding this area.
Best Wireless Backup Camera for RV:
4Ucam Digital Wireless Camera + 7" Monitor
This wireless camera promises zero no interference and a bright display. It boasts of easy installation on your RV with no multiple wires. Just like the previous review, this camera also offers various video settings with the help of 11 high powered LED infrared lights, which give you excellent night vision capabilities up to 50 feet.
If by any chance the camera does fall off the RV, it can withstand up to 10G of force. The monitor is a good size of seven inches, which provides you with some crystal clear quality, and should cause no problems wherever you are positioned.
Bottom Line
This easy installation, no wires, and no interference RV backup camera is an excellent device for anyone needing an extra pair of high-definition eyes with infrared technology. If it by any chance does fall off your RV, the 10G shock-resistant technology will be there to save your camera. Along with the advanced waterproofing, this camera can stand up against any storm nature can throw at it.
The only downside to this camera unit is that bright lights can affect image quality. However, this can be fixed by adjusting the camera slightly. All in all, this is an excellent product for any RV owner.
 iBall Trailer Hitch Rear View
This RV backup camera is perfect for smaller/medium-sized RVs with a range of up to 25 feet, this kit is fully wireless and relies mainly on transmissions. You can easily find a space for the monitor to be mounted, whether that be on your dashboard or on your windscreen, and it can be plugged into any lighter port.
This device runs on a rechargeable battery which lasts an average of three hours after continuous use and is waterproof. One of the main benefits of this device is that it literally takes five minutes to set up. The camera gives you a 120-degree angle view of everything behind your rig.
Bottom Line
This battery-powered device allows you to work with a 120-degree angle, giving you a great view of the RV rear. The waterproof camera can work for up to three hours of continuous use and the small battery time seems terrible at first. However, it gets better when you learn it can only be used when trying to reverse and can't be used when driving so it won't run out as fast. The magnetic mount sounds like a bad idea until you understand it would most likely be used for five minutes at a time when reversing.
Having to keep getting in and out of your RV isn't the most practical solution. However, this camera is a great option for those smaller RVs. One thing that does require some improvement is the small screen size.
Best Voyager RV Backup Camera:
Voyager WVOS541
This is the best RV back-up camera within this range. This unit provides you with the option of adding four additional wireless cameras. This model also has a built-in microphone that allows you to hear anything that is rustling around behind you.
This wireless system can work with feeds up to 60 feet away using a patented technology called WiSight that locks both the camera and the monitor together which stops any interference from outside signals.
This camera offers a 117-degree angle with a CMOS sensor and has 14 infrared lights that help show video even in low light environments. Two wires are included, one to connect the dashboard and the monitor and another that connects the camera to the light circuit for power.
Bottom Line
This kit has plenty of features, including the ability to add up to four additional cameras to view. It also has a built-in microphone on the camera they provide that will let you know what exactly is going on behind your RV.
The unit works up to 60 feet with bare minimum wires with a somewhat perfect angle view of 117 degrees, using patented signal technology that locks both the camera and monitor together to limit any interference. The only real downsides to this unit are that they don't have parking guidelines on the monitor and the screen isn't as big as we hoped.
Best RV GPS with Backup Camera:
Surveil GPS Touchscreen Dashcam
This backup camera for RV driving is built specifically for smaller vehicles. A seven-inch display, similar to a tablet with its smart screen capability and provides you with a 3G wireless hotspot  you can use to browse the internet. The GPS system is great for when you need it, is very reliable and better than using a traditional map or the small screen of your phone.
The two cameras for back and front are connected via Bluetooth. The gadget also allows for hands-free calls and music streaming and is compatible with all modern devices. The rear view camera offers a 720p definition with the front camera sporting 1080p and can take pictures and record while driving. This unit also provides night vision, a microphone, and gravity sensors, which are great added benefits to any rear-view unit to help park safely.
Bottom Line
This device is constructed mainly for cars but will do fine for a small RV. The seven-inch display is great to view your surroundings in detail and works fine with the night vision setting. The smart screen can also be used for music and is connected via Bluetooth. It also provides you with a great GPS system that you definitely will use.
The only downsides to this are that the Bluetooth connection might be interrupted due to weather, as well as decreased image quality for the same reason. This device is built for cars but can be used for small RVs.
Best Remote Backup Camera for RV:
DVKNM Backup Camera Kit
One of only two wired cameras on this list, this is for a good reason as this camera is controlled via remote control. This unit is capable of accommodating two cameras at the same time. The unit is high-grade waterproofed. The quality of the cameras is color HD-quality with 18 infrared lights that ensure a crisp video, even at night.
The video cable can be extended up to 67-inches, which makes this kit able to operate on any length of RV. The full package includes a seven-inch monitor, an IP69 camera, 67-inch video cable, bracket, remote control, power cable, double-sided adhesive, and a user manual for your easy installation.
Bottom Line
This back up camera for RV drivers is impressive and is only on this list due to its remote nature and the fact it is reliable. The seven-inch monitor provides you with a great image, thanks to the high definition of the camera, the option of two cameras is also available.
The only downside to using this unit is that you'll need to use a video cable that will span the length of your RV. If it's a smaller RV, it will take up a lot of extra room due to the spare wire. This would be best suited to larger RVs if you don't find a reliable wireless model.
Best Rear View Hitch Camera:
LeeKooLuu HD 960P
What Recent Buyers Report
According to most LeeKooLuu users, the rear camera offers a bright display that you can fit into your dashboard. The unit is self-contained; you don't need any external transmitter or receiver at either of the ends. All you have to do is hook up the power supply, and you're done. The unit is very robust, and you can install it very easily as it comes with a manual to guide you as well. 
Why it Stands Out to Us
It is a quality backup camera that has a durable, sturdy build, which is made to last you a long time. The monitor provides you with sharp, clear images with vivid colors. Another appealing feature of this unit is that it features a 150-degree viewing angle. This ensures that you have the perfect view while reversing your RV, which can be difficult. 
Moreover, the camera is fog-resistant and provides you with night vision as well. This makes your driving experience a lot more safe and comfortable in less than ideal situations. 
Bottom Line
This backup camera is a great wireless option that offers its users a lot of range. It is a perfect fit, and you can use it as your RV's fifth backup camera. You don't require any static for it to work. The images it offers are sharp and clear. The LeeKooLuu HD Digital Wireless Backup Camera is easy to install and use, and it is definitely a good option to consider. 
Rohent HD 960P
What Recent Buyers Report
This Rohent backup camera is preferred by many. It is very easy to mount and use. It is a well-made, sturdy unit that will last you a long time. It offers a clear quality picture without any lagging or stuttering. The weather does not affect the camera; you could drive your RV in the rain, and it would not affect the visibility. 
Why it Stands Out to Us
The unit is weatherproof; the camera is fog-resistant and also features night vision ability. This allows you to drive your RV even in non-ideal conditions. The picture quality is sharp and clear. It also features a built-in monitor in the digital wireless receiver. 
Moreover, you can wire the unit for reversing by powering the camera with either the reverse lights or with a car battery for a full-time constant view. 
Bottom Line
Overall, the RV backup camera offers quality images. It allows you to use the camera even in unpredictable conditions. This backup camera makes reversing an RV a lot safer and prevents you from getting into accidents. It is definitely a good option to consider. 
Best Wired RV Backup Camera:
Rear View Safety Backup Camera System
This is the second wired backup camera on this list and it's here for a good reason. This color back-up camera has 18 infrared lights that allow you to see up to 50 feet behind you in the darkest of nights. The perfect viewing angle will also help a significant amount when reversing, giving you an exceptionally accurate video-feed of what's going on.
The rear-view camera comes with a 66-inch video cable, which means it can be used in the largest of RVs. One of the added benefits of this cable is that it is high-grade and the materials are the same which are regularly used on aircrafts. Everything you need to install this gadget is in the kit, making it as simple a process as possible.
Bottom Line
This is a great accessory for anyone that can't find the perfect wireless RV back-up camera. If you think they're not as reliable, this is definitely the best option for you. This camera gives you a great view, even in the dark with the help of the 18 infrared lights and 130-degree viewing angle.
The 66-inch video cable ensures this device can be used in some of the largest RVs and you won't need to worry about damaging the wire inside, as its made from high-grade materials. The real downside to this is that you do have great wireless options out there that do the exact same and more. Also, the wire itself can be too long and may take up extra space if the RV is on the smaller size.
Best Furrion RV Backup Camera:
Furrion 381556 FOS48TAPK-BL
The best RV backup camera of its range, this back-up camera offers a plethora of features and abilities. With no interference, this camera can operate on vehicles of up to 100 feet. It's safe to say that this kit is perfect for any RV.
This camera boasts a powerful, infrared, wide angle lens that allows you to see even the smallest of details in your rear-view. This model can provide clear video, not only in the day time, but also at night, with its crystal-clear night vision feature which can operate up to 26 feet. This unit has everything you need for easy installation. The mounting bracket is included as well as a step-by-step instruction guide. The smart climate technology means that the camera can withstand any climate.
Bottom Line
This rear-view camera is ideal for any size of RV with a range of up to 100 feet. The infrared, wide angle lens allows for a reliable picture and crystal-clear night vision capabilities of up to 26 feet.
This camera comes as part of a kit including a mounting bracket. If you hit problematic weather, you don't need to worry as it has smart climate technology that will help in any climate.
The one downside to this backup camera for RV drivers is that the display is only four inches, which is quite small for a camera monitor. This could impact your ability to see at times.
Best Backup Camera for RV Trailer:
eRapta Backup Camera
This high-grade rear view kit is one of the best on the market for any RV and especially those with RV trailers. This video kit provides you with a rear view and the possibility of adding another camera which can be placed anywhere you need.
The seven-inch monitor has plenty of space to show you both feeds at the same time and will do so accurately with the help of the 149-degree angle field of view that sits right in the Goldilocks zone. This model also offers night vision mode, high-grade waterproofing, and best of all, an adjustable sun visor which fixes a central problem for any camera.
Their customer service is also impressive according to buyers. They offer a two-year factory warranty and brand new replacement post within 24-hours, as well as a 24-hour help desk and lifetime support.
Bottom Line
This camera solves one of the most significant problems faced by most RV back-up cameras and that's the sun's glare. With a sun visor, this is no longer a problem, the same goes for the weather, with the high-grade waterproofing.
This camera offers a range of benefits including the 149-degree angle view which is in that perfect zone we spoke about earlier. It also allows you to connect two cameras to the monitor, which helps with larger RV trailers as there can be a few blind spots.
If you do find any problems with the products, you have a two-year warranty and 24-hour customer support to benefit from. The only real downside to this product is the resolution on the monitor.
Best Tadibrothers Wireless RV Backup Camera:
TadiBrothers Wireless RV Camera
The best of its range, this RV back-up camera offers a range of up to 50 feet, meaning it can work on most RVs unless you are driving around in one of those mega RVs fit for kings. The monitor is roughly four inches wide and three inches tall. The color-rich screen gives you a vivid picture of what's happening behind you at all times.
The 120-degree angle is perfect for those blind spots, all while giving you an accurate view of your rear. With a weatherproof and shock-resistant case, this model can deal with all kinds of weather including that of the sun, with the help of a sun visor. There are no wires involved and it is fully wireless.
Bottom Line
This fully wireless system is excellent for any RV owner, being able to operate up to 50 feet, the camera is great for all environments, sporting a top-of-the-range sun visor that can protect from glare and pebbles, as well as features high-grade waterproofing.
A field angle range of 120 degrees gives you a tremendous all-around rear view, limiting the likelihood of any blind spots. The only thing that brings the value of this RV backup camera down is that the screen size is a bit small.
Buyer's Guide
Now for the buyer's guide. Here we look at back up cameras in greater detail, and discuss what makes the best devices stand out from the not-so-good back up cameras, so to speak. We discuss how they work, and have also included a guide and video on installation, so your RV backup camera should be ready to go, no problem.
What Makes a Great RV Backup Camera?
A great RV backup camera will make it feel as though you have an extra set of eyes on the back of your RV. A great camera has a list of features which make it stand out as the best. Considerations must include video settings, field of view, being interference-proof, and ease of installation.
Video Settings
To be considered as a decent quality back-up camera, having multiple video settings such as infrared, black and white, full color, and night vision are a must. Having a video setting for nearly every situation is something only the best RV cameras have. Reversing at night? Night vision would be perfect. Parking on a busy street and it isn't bright outside? Infrared would be helpful to see anyone walking behind you.
Field of View
Field of view is an essential part to think about, if this feature is done correctly, you'll have no problem reversing almost seamlessly. Many people believe that bigger is always better. It can safely be said this isn't the case with your field of view. The perfect picture would be roughly 130 degrees, or the Goldilocks zone. This allows you to see everything  in your blind spots.
Interference-Proof
This section covers a few smaller features grouped together. You should consider things such as cables and if it provides a digital signal or not, as this would limit any interference or static. You should always get a waterproof camera, mainly because if you don't and it starts to rain, your fancy camera will be no more and you'll need to fork out on money another camera.
How Does a Backup Camera Work? 
RV backup cameras work based on the installation option you have chosen. You can wire the camera into a reversing light that will allow you to reverse while making sure you don't run into any cars or walls. Alternatively, you could wire the camera to a constant power supply; this makes it a lot easier for you to reverse while driving on the highway. 
With backup cameras, you can safely drive your vehicle without having to worry about getting into any accidents. This is what makes backup cameras extremely helpful each time one is reversing. They include features, such as night vision, which provides you a clear view of the spot behind your rear bumper at night. It provides you with a mirrored image. 
You can also point these cameras downwards and use them to see any potential hazards or obstacles that might be on the ground.  
Comparison Overview 
It is always important to draw comparisons between different products to make sure that you are actually making a wise investment. Many people are still confused regarding some differences in different backup cameras and other similar products. So here is our attempt at explaining these differences. 
Wired vs. Wireless RV Backup Camera
The main difference between wired and wireless RV backup cameras is that the latter is more technologically advanced. With a wireless system, you can have wireless backup cameras integrated into your car's navigation system as well. The latter costs a lot less as well, mainly because it requires less equipment, which helps keep the cost down. 
Backup Sensors vs. Camera
A backup parking sensor beeps to alert the driver of how close they are to an object while reversing to prevent them from backing into something.
Meanwhile, a backup camera provides the driver a video feed from behind the vehicle to let the driver know how close they are to an object while reversing to prevent them from backing into something. 
120 vs. 170 Degree Backup Camera
The camera angle helps in determining the width of the view that you will be able to see. The wider the angle will be, the wider the image will be captured by the camera. Backup cameras with a 170-degree view are perfect for parking, whereas a 120-degree camera view is more suitable for mounting trailers.
How to Install a Wireless Rearview Camera
The following step-by-step guide on how to install a wireless rear-view RV camera should help get your unit up and running in no time.
Find the most convenient spot to mount your monitor. Most people usually install it somewhere on their dashboard or suction cup it to the front window.


It's not entirely wireless, as you do need to plug your monitor into the lighter port. It would be helpful to place your monitor as close as you can to this socket.


You want to find a spot in the center of the RV that you can fit the mount. Above the rear-view window is the best place. Once you find a location for the mount, mark it and drill four holes so you can screw the mount in.


Take off the clearance light and unscrew any other protections, making your way to the wires. Once you have that sorted, it's time to screw that mount into the four holes you drilled earlier.


Secure the camera to the mount. This is usually done by screwing them onto the mount, easily done using an Allen-key.


Now you're going to feed the wires through a larger hole. Once the cable is through, you'll need to attach the wires to the bulb's circuit.


Once everything is in place, go ahead and put the light back and ensure the antenna is in a vertical position.


Once you pair both devices together via the pairing button, it should be working. Start testing it out and if it needs some adjustment, just sort it out.
People Also Ask
Like everything RV-related, chatting in detail can often lead to confusion with all the jargon and complicated information. This section is to help everyone that got lost in the sea of details.
Why is My Backup Camera Upside Down?
If your backup camera is showing you upside-down images, it could indicate a fault in the camera, or it could even be the unit that might be at fault here. However, if the image is merely reversed, you need to find out whether the camera is designed to transit a mirror image. Your camera might be showing upside-down images because it might be programmed to reverse the images so that it shows the correct mirror image view. 
Why is My Backup Camera Screen Black?
If your backup camera isn't showing you any pictures, and instead, the screen is all black, then you should troubleshoot the wire first. Make sure that both your monitor and camera are well connected to each other. 
However, if that also doesn't work, then check your camera. The issue could be because of a blown fuse. Refer to your manual to aid you in locating the fuse and follow the given directions for troubleshooting the issue. 
How Do I Reset My Backup Camera?
If your camera displays 'no signal' or the screen is all black or white, you might have to check your camera and see if it needs a reset. If you have a Wi-Fi camera, and it was working fine previously, then it is very likely that it needs a reset. 
Make sure to check both the fuses and the power cables of the camera. Sometimes, a blown fuse can also lead to display issues. The fuse might have blown a wire, causing the wire to fray and disconnect. 
In case you have a wired backup camera, then the wiring is most probably the problem here. Check the fuse and the wiring again. If the display is embedded in your dashboard, then you'll have to start with the camera and work your way to the display. 
In both cases, it is better to reset the system to make sure that it wasn't just a glitch. 
How Accurate is the View From an RV Backup Camera?
Backup cameras are very helpful, especially when driving a big vehicle such as an RV or simply driving on the highway. These cameras make reversing such vehicles a lot easier by making sure you don't run into another vehicle or into a wall and help prevent accidents. 
While some cameras allow you to see a 90-degree field of view, other backup cameras allow you to see a 120-degree field of view. This means that you'll be able to see accurately; however, it also depends on the camera model you are using. 
How Much Does a Backup Camera Cost? 
Buying a backup camera for your RV is quite an investment. These cameras can be quite expensive, especially if you are on a budget. However, there are cheaper alternatives available, as well. Before you decide to purchase the first backup camera you see, you should consider other options as well. 
Usually, you can find a backup camera for under $100 units; however, since these are comparatively cheaper, they don't come with a mounting bracket. Most high-quality wireless camera systems are available at $100 to $200, and some high-end models can even go over $200.
Can I Put a GPS on a Backup Camera in an RV?
It is possible for you to put a GPS on your RV backup camera. In fact, having one up would allow you to know where you are actually going. You can not only just see what's happening behind you, but you simultaneously also know where you are going and where you need to head. Having a GPS system paired up with your backup camera allows you to increase your RVs safety. 
Should I Mount My RV Backup Camera in a Higher Location?
The placement of your RV backup camera mainly depends on the mounting option of the camera that you have purchased. Most top-rated backup cameras come with a design and shape that you can mount your camera on the right side and height of your RV. This placement is the area where you'll have more control over your device. 
So do make sure to go through the instruction manual and directions before mounting your device. Since these backup cameras are an investment, it is better if you check the directions before you do anything. 
What is an RV Backup Camera?
An RV backup camera is a camera placed at the rear of your RV. It allows you to see what is going on behind the RV via a monitor. It helps avoid any accidents, like pedestrians walking in your blind spots or to help you park.
Do Wireless Backup Cameras Work Well?
Wireless backup cameras work best compared to their wired counterparts. Interference is the main problem for wired cameras.
What Does "Backup Camera Ready" Mean?
This usually means that a camera bracket and the wiring are installed and ready for a camera to be set up.
Where is the Best Place to Mount a Backup Camera?
The best place is just underneath a reversing light, on the top end of the RV, above the window in the center.
Is a Backup Camera Worth it?
If you travel alone and don't have anyone to guide you when reversing, it is definitely worth it. Like we said, it can help in many situations, not just this one.
How Long Does it Take to Install a Backup Camera?
Depending if your RV has a mount and wiring ready or not, it can take from 15 minutes to half an hour, typically.
The Best RV Backup Cameras
It's clear that not every RV backup camera has the same features and none of them are perfect. However, as long as they do all the basics and have a few added features, you're on the right track. 
Ensure you get one to suit the size of your vehicle. This means the display should be big enough to see from all angles you might find yourself in while driving your RV. 
We recommend all of the above, but there are many others that didn't make our review, so if you don't see anything, keep searching as there is something to suit.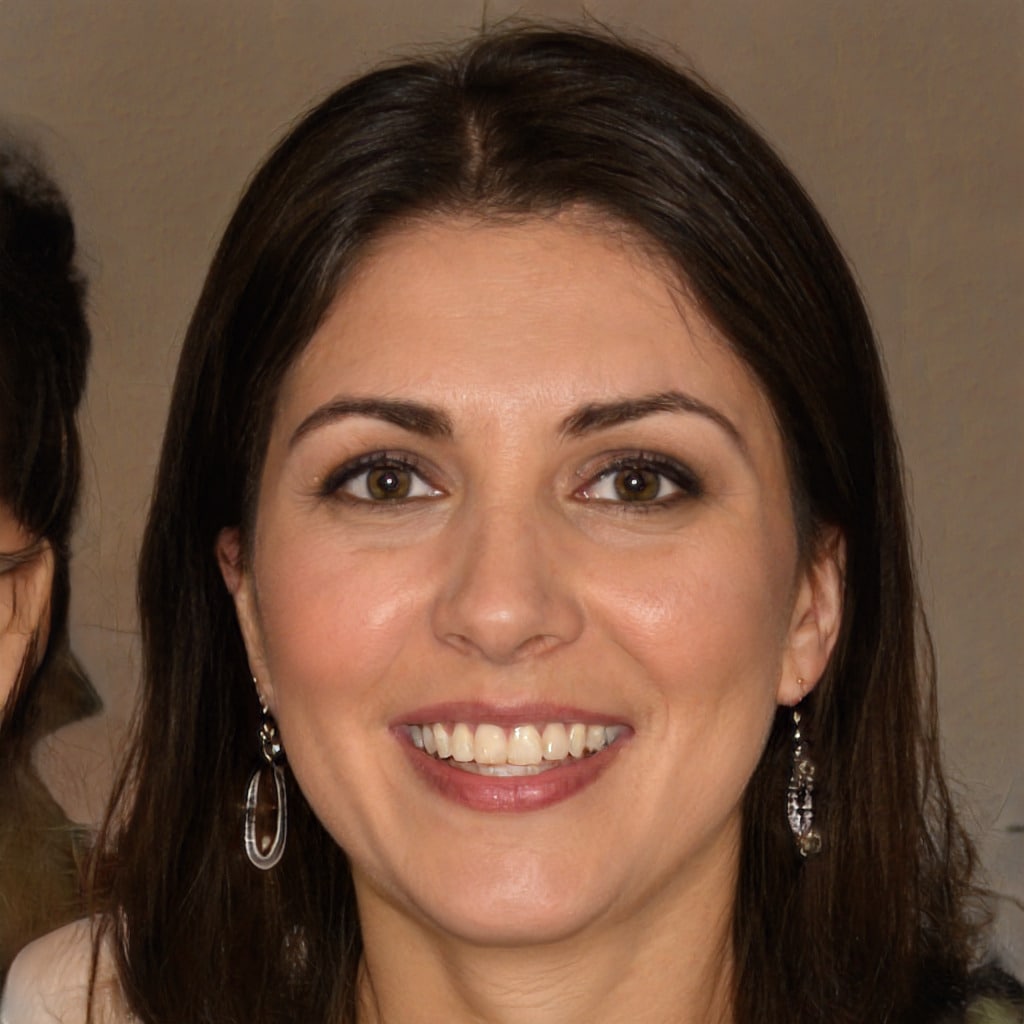 Hello, fellow wanderers! I'm Alyssia. Since 2008, my husband and I have called an RV our home, journeying through life one mile at a time. Our nomadic lifestyle has led us to over 70 countries, each with their unique tales that have shaped our own.
I share our stories and insights right here, hoping to inspire and guide you in your own adventures. Expect tips on RV living, our favorite camping spots, breathtaking hiking trails, and the joys and challenges of an ever-changing view from our window. Alongside, you'll also find practical advice on outdoorsy stuff, designed to equip you for any journey. Join us as we continue to explore the vast, beautiful world on wheels!