If you're looking for the best 12 RV volt refrigerator, we've got you covered.
Portable refrigerators have come a long way from the early days of 12 volt coolers that didn't do much more than keep your drinks cold. Now, you can find 12 volt refrigerators with all kinds of features, from small ones that fit under your seat to larger units that are big enough to hold a whole turkey.
There are a few things to consider when choosing the best 12 volt refrigerator for your needs. First, think about how much space you need. If you're just using it for drinks, a small unit will suffice. But if you want to be able to store food as well, you'll need a larger unit.
Some units come with built-in freezers, while others have compartments for ice cubes. And some units even come with USB ports so you can plug in your phone or other devices to keep them charged while you're on the go.
So, to make your next road trip even better, it would be a good idea for you to invest in a reliable and portable 12 volt refrigerator, and that's why we're here to help. 
In this article, we've compiled some of the best 12V refrigerators on the market, among which you'll find the one which best fits your needs.
After the reviews, we've added a Buyer's Guide with more information on the different types of 12V refrigerators. We go into detail about how they work, and what things you should consider before buying etc. There's also an FAQ section so you won't be left short by the time you've read the article.
If you prefer, you can jump straight to the 12V Refrigerators Buyer's Guide by clicking the link...
Review of the Best 12V Refrigerators
Here are some of the best models of 12V refrigerators you can get your hands on. To find out more about them, keep on reading!
Best Overall 12v Refrigerator: 
Whytner FM-45G 45 Quart Portable Refrigerator
This 12 volt refrigerator has made it to our top choice is this one. We consider this the finest overall since it meets or exceeds all of our criteria and most certainly is one of the best you can spend money on. For a variety of reasons, we've given this fridge our highest accolade overall.
This is a fridge with an incredible appearance. It's small, portable, and has a high-end build. It's created with the greatest quality materials and built with the goal of being user-friendly in mind. Its smart and portable design allows it to fit into your RV or other vehicle without taking
It's also lightweight, making transportation easy. It's great for fishing excursions, camping trips, RVs, and boats. And because of its excellent design, you don't have to worry about your food or drinks getting chilly since it is one of the most fun refrigerators around. You need not be concerned about food or drink spoiling when you possess
This 12v refrigerator is a great companion on your road trips, since it keeps your food items cold for longer. It must be connected to a standard 110V outlet or a 12V automotive battery.
Bottom Line
This is one of the finest 12v RV refrigerators you can buy and a purchase you will not be sorry about. It has every standard excellent quality refrigerator function except for being a little heavy, although that shouldn't put you off.
Runner-up:
COSTWAY 54 Quart Mini Fridge
This product has earned a runner-up spot in our review. COSTWAY is a well-known brand around the world thanks to its high-quality goods, and this 12v refrigerator is another fantastic item you won't regret purchasing.
COSTWAY has done an excellent job with this refrigerator's design. It's one of the most well-engineered and innovative models in recent memory for a 12V fridge. It boasts a small, elegant form that appears to have insufficient space, but it offers a substantial capacity of 54 quarts, which is unusual in most 12v RV refrigerators.
The design is fantastic, but the performance beats it. It has a compressor system that can lower the internal temperature of the device to as low as -4 degrees Celsius. You may use this for a wide range of items, including medicines and cosmetics. Its sturdy construction allows it to withstand rough roads without breaking. 
Finally, it has a rapid cooling mode that can rapidly cool the machine from 90 degrees Fahrenheit to 32 degrees Fahrenheit in 30 minutes. The ECO option ensures that the equipment is energy-saving by allowing the device to save power.
Bottom Line
Overall, this 12v refrigerator is a fantastic device, as you're getting an extremely powerful compressor that runs in eco-mode and has excellent power efficiency. Some customers were dissatisfied with the customer service. However, when compared to similar products, it is unquestionably a bargain. 
Best 12 Volt RV Refrigerator for the Money:
Alpicool C20 21 Quart (20 liters)
This is a product that delivers the most bang for your buck. It's without a doubt one of the most cost-effective and efficient 12v refrigerators available. Alpicool is a well-known brand, and it's done an outstanding job with this item.
This fridge has a beautiful design that is lightweight, portable, and small in size. This is one of the smallest portable refrigerators available. It's constructed of sturdy plastic that's both durable and lightweight, making it easy to transport. And it has the ability to store up to 25 cans of soda or 21 Quart (20 liters)in it.
But you know what they say, size doesn't matter, and that rings true when it comes to the performance of this product. It features a compressor technology similar to that of a premium 12v refrigerator. It's great for keeping medicine and cosmetics cold on camping trips, boats, and RV trailers.
This 12v RV refrigerator can keep the temperature of your foods as low as -4 degrees Fahrenheit, which is much lower than with conventional ice. It's great for long trips since it has excellent thick and dense foam insulation that prevents the chilly temperature from leaking out, ensuring that your meals are safe.
Bottom Line
If the size of this refrigerator is perfect for your needs and you don't need a larger fridge, this could be an excellent choice. For the price, it's a fantastic investment that will last you a long time. You won't be sorry if you buy it.
Best Compressor Refrigerator:
COSTWAY Portable Refrigerator
Another COSTWAY product that truly raised the quality of our refrigerators higher. With such amazing goods, the brand has undoubtedly shown its worth time and again. As a result, we have chosen to call this model the best compressor refrigerator.
The main drawback of this refrigerator is that it has a rather substantial design. That said, it's one of the most capacious portable refrigerators on the market, and with ease, you can store a lot of things in a big amount of space.
The large size make it pretty heavy, but with two attached metal handles on either side, transportation of this 12v refrigerator is no problem for most people.
The most appealing aspect about this 12v refrigerator is that it can be used as a fridge as well as a freezer. It has vast potential, and it's a quiet machine that won't make much noise while in use. A removable wire basket is included too.
The COSTWAY portable refrigerator isn't just a reliable model that has been built to last. It also features fast freeze technology, allowing it to rapidly drop below -4 degrees Fahrenheit while maintaining precise control. The MIN mode is intended for energy-efficient operation, while the MAX mode is designed for rapid cooling.
Bottom Line
The only issue with this compressor refrigerator is that it's somewhat heavier than most products. The benefits greatly outweigh the drawbacks, however, and you'll struggle to get a better deal than this. It has all of the essential characteristics at an excellent price from a reputable brand.
Best Marine Refrigerator:
Koolatron 36 Quart Kool Kaddy Cooler
Here's another fantastic product that we've chosen as one of the top marine refrigerators. It's ideal for trips and boasts technology that makes it superior to home refrigerators and more suited to travelers.
The Koolatron 36 Quart Kool Kaddy Cooler has an excellent plastic exterior and is made of high-quality yet lightweight materials. It can store about 36 quarts and is approximately 36 inches long, 5 inches wide, and 6 1/2 inches tall.
It has the ability to cool to 40 degrees below ambient temperature and heats to 135 Fahrenheit. While it features a superb insulation mechanism that prevents the cold temperature from escaping, making it an ideal travel companion.
Bottom Line
Overall, it's a great investment. It has gotten excellent reviews and will undoubtedly become a satisfied purchase. it is very efficient, with good storage capacity, and perfect for anyone who travels regularly.
Best 12 Volt Refrigerator for Camping: 
Igloo Iceless 40 Quart Cooler
Here's another fantastic product for camping or road trips that we think is ideal. It has a capacity of approximately 40 quarts and is a medium-sized cooler. It operates on the basis of standard cooling fan circulating air. It also includes both vertical and horizontal dual orientations and can be used as an ice chest as well as a refrigerator.
It drops to 38 degrees Fahrenheit from the ambient temperature. It may be used with a regular household 110V outlet as well as a 12V automobile battery connector. It boasts an excellent appearance that's both attractive and effective at performing. And with a capacity of 1.33 cubic feet and weighing 19.75 pounds when empty, it's ideal for any road trip.
Some reviews complain that the lid isn't that durable, but these complaints are few and far between, and it's mostly positive reviews.
Bottom Line
This is another excellent option for a refrigerator, even if there's a design flaw with the lid. Apart from that, the overall 12v refrigerator works great, and is particularly good for camping trips thanks to its dual orientation.
Best 12v Refrigerator from Dometic:
Dometic CFX 65DZ 12V Cooler
The CFX 65DZ 12V Cooler is our best pick from leading brand, Dometic. The company has once again demonstrated the value of its high-quality items. If you could combine efficiency, performance, and durability into a single product, it would be this one. 
This fridge has a beautiful design and lots of storage. It has the capacity to hold around 60 liters, which is unusual for a portable refrigerator. This one offers a variety of settings that enhance its performance considerably.
This 12 volt refrigerator may be stored in a variety of places, as it's not too bulky for something so surprisingly big inside, with up to 60% more space than your average portable fridge. The refrigertaor is capable of reaching and maintaining a temperature as low as -7 degrees Celsius thanks to the high-performance compressor.
What's more, the compressor electronics consume less power and can work on solar energy as well as AC and DC power source. All this makes this makes this a very efficient 12v RV refrigerator in both space and production.
Bottom Line
Dometic is a well-known manufacturer that has been providing quality products to customers all over the world for decades. This is another great product with all of the characteristics you'd expect from Dometic, and it performs beyond expectations. Given its amazing storage capacity and performance, it can save you a lot of time during your journeys.
Best Portable 12V Refrigerator:
Wagan EL6206 -6 Quart Portable Electric Cooler
Here's our final selection for this review. This product has been chosen as the best portable 12V refrigerator because to its small size and mobility. Obviously, this is due to the fact that it's so small in terms of capacity and movability.
Despite the fact that it lacks a significant quantity of storage space, it performs admirably, and it has a built-in carry strap for ease of transportation.
Thanks to its dual functionality, it can keep food cold for longer than regular coolers. For anyone who likes to watch their carbon footprint, this 12v portable refrigerator is environmentally friendly as it doesn't produce any CFCs in the environment, unlike some other products that deplete the ozone layer.
Bottom Line
Another fantastic investment for anyone looking for a portable refrigerator. It works effectively and is a solid product, albeit a little too cramped. Its size has no bearing on its performance, however, and as long as you're not travelling with large groups regularly you'll be pleased with this one. 
Buyer's Guide
You've made it past the reviews, and now for some general information on 12 volt RV refrigerators...
What is a 12V Refrigerator and How Do They Work?
Portable 12v refrigerators are the perfect accessory for people who love to travel. The best part about them is that they keep your food and drinks cold, so you won't have stop making stops during trips!
12v RV refrigerators are very different from an ice cooler. You have to keep stocking an ice cooler with ice which it eventually runs out, and they also leaves your food soggy. A 12 volt refrigerator is an important investment but will prove to be a worthy one. They aren't necessarily cheap, but we believe they are definitely worth it.
Aspects to Consider Before Buying
These are some of the factors you should consider before investing in a 12V refrigerator.
Size and Storage Capacity
If you want a 12V refrigerator, you're most likely looking for a portable option with a sleek design and isn't hard to store. Therefore, size is an important factor to take into consideration. Bulky and heavy refrigerators will only become a hindrance. 
As well as this, you'll want to figure out the storage spaces you are looking for as it will determine the quantity of contents you will able to keep inside while traveling.
Power Usage
This is the most important factor to consider. You'll be using your vehicle's power to operate your 12 volt RV refrigerator, so you want one that's very efficient. You can get solar powered 12v RV refrigerators, but they're not common. It would be a major plus if your refrigerator can work on an AC source since most of them work on a DC source.
Insulation
Every good refrigerator is well insulated, so the cooling doesn't leak from anywhere.
Types of 12V Refrigerators
12V refrigerators are basically divided into three types. 
Thermoelectric Refrigerators
Thermoelectric refrigerators don't exactly carry a compressor. Even though they may look like compressor refrigerators, their functioning is very different, and they're much cheaper than compressor refrigerators, too. For some people, the problem with these refrigerators is that the internal temperature is guided by the external temperature, as they cool to a temperature about 35 to 40 degrees lower than the external environment.
Compressor Refrigerator
Compressor refrigerators work on the same principle as your household fridge. They have a true compressor and have both compressor and freezing technology. They're the most expensive type of refrigerators, more than both absorption and thermoelectric, but for a good reason. They're the coldest refrigerators you will get your hands on, and they're energy-efficient, too.
Absorption Refrigerators
Absorption refrigerators can run on a variety of power sources, be it AC, DC, or gas, but they work best on gas. These are a portable option as they're particularly designed to be fit in your RV or boat. They aren't exactly temperature controlled and not the best at cooling either, as they only cool to 30 degrees below the external temperature.
How We Choose These Models
These are all the factors we take into consideration before a product makes it to our best of lists. These major concerns are a product's overall performance and how it holds up long term, and are therefore important to consider.
Portability
Portability is a major concern when looking for a 12V refrigerator. While on a road trip or camping trip, you wouldn't want a bulky product that's hard to store. So, all the products we recommend are portable in nature.
Durable
All 12 volt RV refrigerators we have reviewed are of excellent quality and come from brands which ensure their durability. They're all made from high-quality material with innovative technology and design that adds to their durability.
Price Range
We've added products from different price entries, so you can choose one best suited for your needs and budget. Flexibility in price range is important for a good product.
Warranty
A 12V refrigerator isn't the cheapest thing you'll buy, so you'll want a refrigerator that has a good and long warranty plan from a well-trusted brand. All of the mentioned brands have a decent warranty plan, and just as important: good customer service.
People Also Ask - 12 Volt RV Refrigerator FAQs
Still got some questions? Here's a selection of the main ones we get from our readership.
What Size 12v Refrigerator Do I Need?
The size of the 12v refrigerator you need depends on a few factors. This includes the number of people you're traveling with, how long your trips are, and what you need to keep in your fridge. It's different for everyone, but definitely consider the factors mentioned.
How Much Power Does a 12V Refrigerator Use?
It differs from product to product, but generally a 12V refrigerator will draw about 120 to 180 watts. This is a general estimate, and a good refrigerator should take up energy well within this range.
What is the Best 12V Refrigerator?
If you want a 12v refrigerator that is good in every aspect, then Whytner-FM-456 is one that won't leave you disappointed. It's one of the coolest refrigerators you can get, it looks great and is portable as well. 
How Long Will a 12V Battery Run a Refrigerator?
This time period depends upon your usage, your refrigerator's power consumption, and related factors. You should be able to get 24 plus hours of use, but that would depend again on the above-mentioned factors.
What Size Solar Panel Do I Need To Run a 12V Fridge?
The size of the solar panel you need to run a 12v fridge depends on the power consumption of the fridge and the average daily sunlight hours in your area. That said, it's recommended to go for slightly less than double the Ah of battery storage in watts of solar. So a 100Ah battery would have about 200 watts of solar.
Does a 12V Refrigerator Need Ventilation?
A 12v refrigerator needs ventilation to prevent the build-up of condensation and to ensure optimal performance. Ideally, you should have ventilation on the sides and top of the compressor. A fan will help rid the hot air the compressor creates, and if you can it's a good idea to leave your windows down to help heat escape.
The Best 12V Refrigerators - Keep Everything Cool While Traveling
A 12 volt refrigerator is an amazing investment, given how frequently we travel now. They're a great addition to any road trip and make sure you never have to worry about food going bad or drinks getting warm.
There are a lot of different 12 volt refrigerators available in the market, from different brands, with different features, and at different price points. It's important, therefore, to choose the one that best suits your needs. 
We hope this article helped you understand 12 volt refrigerators better and made it easier for you to choose the best one for yourself!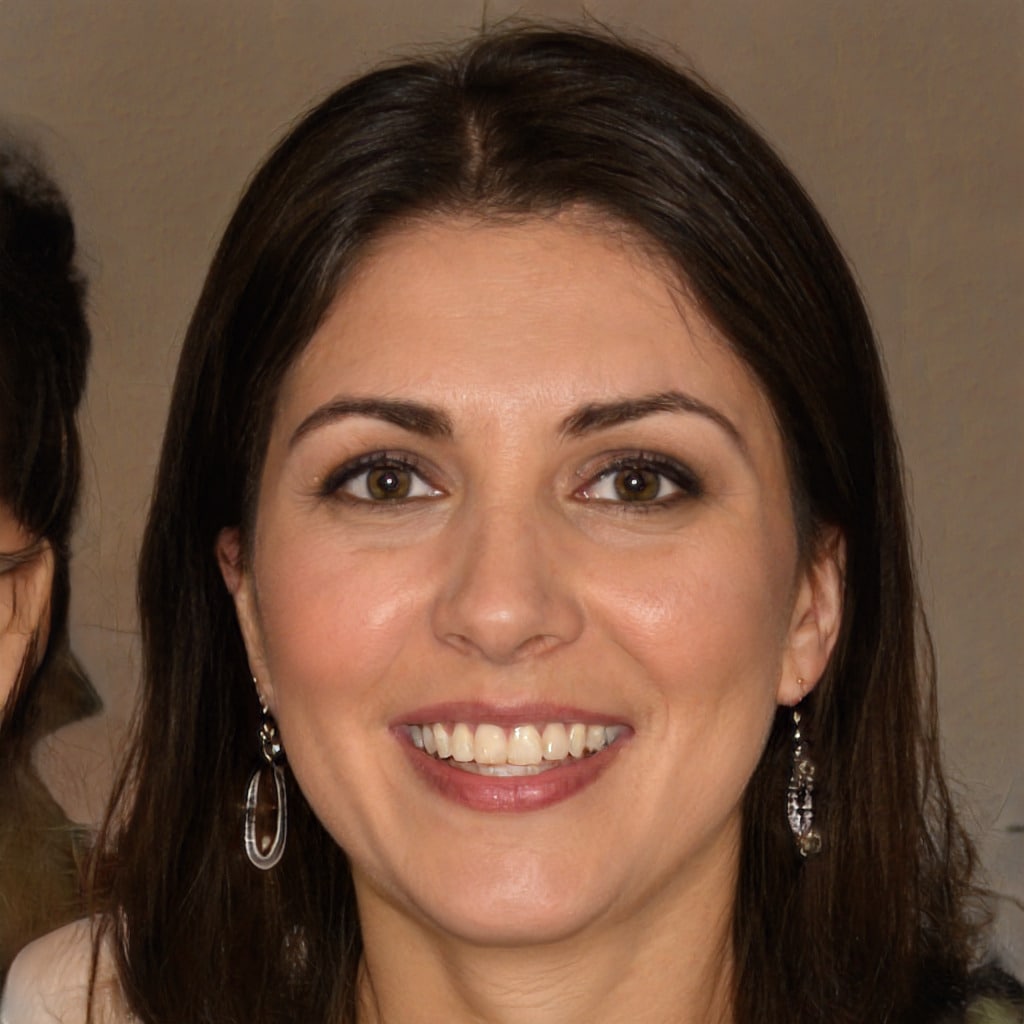 Hello, fellow wanderers! I'm Alyssia. Since 2008, my husband and I have called an RV our home, journeying through life one mile at a time. Our nomadic lifestyle has led us to over 70 countries, each with their unique tales that have shaped our own.
I share our stories and insights right here, hoping to inspire and guide you in your own adventures. Expect tips on RV living, our favorite camping spots, breathtaking hiking trails, and the joys and challenges of an ever-changing view from our window. Alongside, you'll also find practical advice on outdoorsy stuff, designed to equip you for any journey. Join us as we continue to explore the vast, beautiful world on wheels!