The Best 12V Air Compressors
On a road trip with no car workshop nearby? Need to refill the air in your tires for that smooth trip? Worried that a deflated tire will ruin your holiday? Fear no mare because a 12 volt air compressor will take care of your every need.
When it comes to 12v air compressors, there are a lot of different options on the market. How do you know which one is the best for your needs? What makes an average and what makes one the best 12 volt air compressor?
In this review, we take a look at some of the best options on the market and help you decide which one is right for you. Whether you need a small compressor for light-duty work or a heavy-duty compressor for tougher jobs, we have you covered!
After the review, we include a buyer's guide where we look at the different features of 12 volt air compressors, and why certain ones are better for different occasions. There's also a guide for how to use one, and if you have any unanswered questions left, there's an FAQ section for everything 12v air compressors.
If you prefer, you can jump straight to the 12 Volt Air Compressors Buyer's Guide by clicking the link...
At a Glance: Our Top Picks for Best 12 Volt Air Compressors
Review of the Best 12-Volt Air Compressors
Let us delve into details of the best 12V air compressors available on the market. By going through these reviews, you'll be able to determine which unit is right for you. If you're looking for other Air Compressors for your RV, check out this article...
Best 12 Volt Air Compressor Overall: 
Viair 00088 88P
Viair's 88P is a portable yet powerful and portable 12v air compressor. The tool can easily take on tires as wide as 33 inches, and is perfectly suited for ATVs, sedans, trucks, and SUVs. The 12V air compressor has dual battery clamps, which are heavy-duty.

For inflation, the clamps need to be connected to the engine and a tire valve stem needs to be connected to the unit. The pressure build-up inside can be simply checked using the 120PSI gauge built into the top of the unit. A ten-foot long power cord, a 16-foot long air hose, and a three-piece inflation tip kit are also included with this unit.

An LED light acts as a power indicator for the unit. Plus, a solid brass twist has been added to the chuck for added strength, durability and prevention of possible air leaks. The duty cycle of the equipment is 25 minutes, given it is working under 30PSI.

Bottom Line

Overall, the Viair 00088 88P isn't cheap but it's definitely one of the best 12v compressors available in the market. We have owned one for a few years, and it does the job perfectly. 
The Slime 40026 2X Heavy-Duty Direct Drive Tire Inflator is another excellent 12v air compressor. It has two cylinders built into it, which enables the compressor to exert maximum power for super-fast tire inflation.

The 12 volt air compressor is also a direct drive unit which allows you to connect it directly to the battery so the pump can work on maximum power for super-fast results. In fact, the pump can inflate a standard car tire within two minutes.
A coiled air hose that's 30 meters long and an in-line dial gauge ensure that you perform the task of filling up your tires with ease. Plus, the twist connecting cone that attaches to the air hose is a bonus.

What's more, a built-in internal thermal break prevents the unit from overheating by switching it off whenever the compressor gets too warm. The shock-resistant housing protects the compressor from getting damaged while in use and also prevents the parts from coming loose when your car jerks or bounces.

If all the above isn't enough to convince you, an added bonus is the LED light that helps you work in darkness. It also comes in a storage box to help you store and easily carry the inflator around, and the aluminum folding handle and air adapters are added features which definitely make this pump stand out amongst many.

Bottom Line

This is a great 12v air compressor unit overall. It works as promise and is perfect for taking with you on the road. It boasts so many features, but what makes it stand out is its speed for inflating tires, so we're sure you'll be happy with your purchase.
Best for the Money:
 EPAuto Digital Tire Inflator
The EP Auto 12-Volt DC Portable Air Compressor Pump is one of the most popular on the market, and for good reason. It is a great all-around option that can be used for a variety of different applications, albeit smaller vehicles such as an SUV.
It plugs directly into the cigarette lighter of your car and is up and running in seconds. And it comes with an easy-to-read digital display so you can quickly see how much pressure is in your tires. 
The digital display makes it easy to read pressure measurements: PSI, KPA, BAR, and KG/CM even in the dark. A built-in LED flashlight makes the job of inflating tires even easier if the need to perform inflation arises in a dark place.
This compressor comes with a carrying case for easy storage and portability. It comes with additional adapters and nozzles that allow you to inflate things like basketballs, kayaks, swimming pools, or any other inflatable accessories, making it great for taking with you on your camping trips.
It is important to note that the compressor has not been designed to inflate truck tires or other heavy-duty objects. The maximum pressure this model can reach is 70 PSI.

Bottom Line

Overall, this is a great unit for medium-sized tires and inflatable accessories, but it's not suited for heavy-duty inflation. However, for the price you get a good quality 12v air compressor that's portable and will do its job quickly.
Helteko Portable Air Compressor Pump 150PSI
Helteko's Portable Air Compressor Pump is made from high-quality materials, including high-grade ABS plastic and stainless steel. These high-quality materials ensure durability and longer life, and the compact and beautiful design makes the compressor even more likeable.

The large LCD display helps display measurements clearly and accurately, and gives off readings in PSI, BAR, KPA, and KG/CM². The compressor can easily inflate a medium-sized tire in three to five minutes. Also, it comes with a spare tire inflator that has a long 3.5-meter-long cable. This enables you to inflate wheels of cars, bikes, SUVs, and even motorcycles.
If you are not yet impressed, then you will be pleased to know this compressor is totally digital and automatic. Helteko's Digital Tire Inflator has an automatic switch-off feature. As soon as the tire reaches the correct pressure, this feature turns the compressor off automatically.
It comes with extra nozzles so you can use this for inflating smaller things such as your bikes, balls and your inflatable jacuzzi, making it ideal for your road trips.

Bottom Line

This is a cheap 12v air compressor that's good for small to medium sized vehicles. Its large digital display makes it easy to control, and for the price you are getting a good quality product.
Best from Klutch:
Klutch 12-Volt Heavy-Duty Portable Tire Inflator
Klutch's 12-Volt Tire Inflator is a heavy-duty pump, and is perfectly suited to fill the tires of larger vehicles with ease. It connects to the vehicle battery via alligator clips and impressively pumps out air to maximum power, and allows you to fill large tires very quickly.

The 26-foot-long polyurethane air hose makes the compressor even easier to use. It's easier to extend the hose to allow easy inflation of tires without having to place the pump right beside the tire. Plus, three different nozzle adapters allow the pump to work with a variety of inflatable objects. A pressure gauge is included to help you monitor pressure.

In addition, a 5.3 CFM airflow with a maximum pressure of 150 PSI is supported by the unit. The compressor also comes with its own carry bag, which makes it super portable and makes storage easier and safer. The unit is also designed to protect itself during an overload.

Bottom Line

All in all, this is an excellent, heavy duty 12 volt air compressor unit for larger vehicles. It does exactly what it promises, but with no digital display or LED light, it makes life a little more awkward.
Best from JACO:
JACO SmartPro Digital Tire Inflator Pump
JACO's SmartPro Digital Tire Inflator is a 12-volt portable air compressor that can exert a maximum pressure of 100 PSI for powerful tire inflation. The design features the smart pressure technology, which allows you to set your desired pressure level and then just sit back and relax, as the unit turns itself off automatically once it reaches the desired level.

A bright LCD screen makes the unit digital and not only makes it easy to monitor and read off pressure readings, but it also allows you to work in the dark. The 12v air compressor accurately measures pressure between zero to 100 PSI with an accuracy of one PSI.
The power cord only measures about ten feet, but it's enough to reach all four tires, as the power adapter plugs in smoothly to any 12-volt DC outlet, such as your cigarette lighter adapter. It comes with two different kinds of nozzles, allowing you to inflate sports balls and other inflatables

Bottom Line

This is a good versatile 12v air compressor. The cord is shorter than some others, but for the price you're getting a good quality pump that works efficiently.
Best Kobalt 12 Volt Air Compressor:
Kobalt 120v & 12v Air Compressor
What Recent Buyers Report
Most buyers love this unit and say that it works great. They say the quick connect hose makes it easier to connect the hose to the tire and like the fact that they can set the air pressure. Many reviews say that it's relatively quiet, easily transportable, and had nice storage compartments.
Why it Stands Out to Us
Boasting a compact and small design, this unit provides a maximum of 120 PSI and quickly inflates air mattresses, beach toys, and tires. It's also designed with an LCD that displays both the target pressure and real-time pressure. Furthermore, it's equipped with LED lights that allow easy nighttime use.
Bottom Line
With an incredibly adaptable design, the Kobalt 12v air compressor is extremely easy to use. Simply connect it and set the max pressure before hitting the unit's start button. It's also designed with a digital display, further making it easy to read the real-time pressure.
Buyer's Guide
Now we look closer at 12 volt Air Compressors. We explain the differences with 12 volt air compressors, and also look at how they work. We also look at when a scenario would crop up so you'd need one.
We offer our opinion on the pros and cons of owning a 12v air compressor, and what to look for when shopping for one. We've also included a step-by-step guide on how to use a 12v air compressor on your trailer tires so you'll be able to fix things up yourself. 
There's an FAQ section to end the article, so by the time you reach the end, you'll be a pro anyway. Happy reading!
Are All 12-Volt Air Compressors The Same?
There are several different types of 12-volt air compressors available today. Some are designed with an in-built tank and an adjustable regulator for ease of use. It's advisable to choose a unit with a two-gallon surge tank as it can quickly inflate tires.
Different air compressors also have different power capacities and can range from two to ten HP. The power source of air compressors also varies from model to model. For example, some units use the cigarette lighter socket, while others are equipped with a rechargeable battery. A battery-powered unit can inflate two tires with one charge and is ideal for individuals who travel regularly.
How Does a 12-Volt Air Compressor Work?
A 12v air compressor is equipped with a motor that directly draws in air from the atmosphere and pumps it into the connected object. Operating on direct current, the air compressor is designed with plugs that connect directly to the cigarette lighter sockets. Some models are made with alligator clips and can be connected to a car battery directly if needed.
Since these units can quickly inflate objects, such as tires, when there's no alternating current power available, they're extremely useful when you're on the road. It's also important to remember that most 12v air compressors are not equipped with compressed air tanks, so they need to be run continuously for a short time when you're using them for inflation.
Pros and Cons of Having a 12-Volt Air Compressor With You
Pros
Prevents Worry
You're bound to get worried if you end up with a deflated tire in the middle of an empty road. With no workshop or help nearby, a 12v air compressor will definitely be a life-saver.
Saves Money
You don't need to pay to get your tires refilled at workshops. You can simply pull out your compressor whenever and wherever and fill all of your tires to the correct levels.
Smooth Drive
Perfectly inflated tires ensure a smooth driving experience and also reduce the risk of potential accidents.
Easy Plug-In
You can easily plug in the device to your cigarette lighter socket or attach it to your car battery for tire inflation.
Cons
Yes, there are some:
Battery Drainage
Connecting the compressor to your vehicle's battery or lighter socket may take a toll on the vehicle and drain its battery faster than usual.
Over-Heating
In case the unit heats up, it's dangerous to place it back in the car before it cools down completely.
Storage
Although most 12 volt air compressors are compact, portable, and store easily, you may still have to create a proper space to store the unit. You may also need a little extra space to make sure nothing bangs with the compressor and damages it during the ride.
How to Choose a 12-Volt Air Compressor
There are some things that you need to take into consideration when investing in anything. The same goes for a 12V air compressor, so always look out for the following features:
Portability
The most important thing is that your 12v air compressor is portable enough for you to move it about easily. Not only this, but it should also be compact and you should be able to store it easily. 
Auto Features
Not all pumps come with automatic features built into them. Some are manual and require you to switch them on and off or adjust other settings. it's worth paying a little extra for auto features, then you know you won't over-inflate your tires.
Duration
Each pump will inflate tires at a different pace. Also, each pump fills small, medium, and large tires differently as well. How slow or fast you want your inflation to be should be taken into consideration before you invest in an air compressor.
Cycle
The duty cycle determines how long it will take for your pump to cool down before it can be reused. This further determines how long you have to wait before you go about inflating another tire.
When Would a 12-Volt Air Compressor Come in Handy in an RV?
Along with inflating RV tires, 12V air compressors have numerous other uses. Since they're very small in size and extremely portable, they can easily be carried around and taken to different jobs. Following are some instances where a 12-Volt air compressor would come in handy:
Inflation
These small and compact compressors are ideal for inflating bike and car tires, camping equipment, and all types of sports balls.
Reseting Tires
If your RV's tires have started to slip from the rim, you can use a 12V air compressor to reset them. Along with saving time, this will save your money too.
Powering Pneumatic Tools
12-Volt air compressors can also be used for power tools, such as nail guns, although they shouldn't be used to power pneumatic tools for an extended period. Since 12V compressors are not equipped with a high CFM, they're not suitable for big air tools.
How to Use a 12-Volt Air Compressor on RV Tires 
The use of a 12-volt air compressor can be a bit awkward and confusing for beginners. To ensure you don't over-inflate or under-inflate your tires, you can follow these steps to use a 12V air compressor in the right manner:
Check for Tire Chuck
Before you start filling your RV tires, make sure the air compressor has a tire chuck. This tool depresses the RV's tire valve, thus allowing air to flow in. Although the chuck can be fitted later, it's better to choose a unit that's already equipped with the tool.    
Set the Hose
Attach the compressor hose to the tire valve and make sure it's locked securely in place. If the unit is designed with a pressure gauge, then check the tire's existing pressure before you turn the compressor on.
Switch it on
Plug the unit into a power source, turn it on, and keep an eye on the gauge until it reaches the desired PSI. Some compressors are designed with a shut-off mechanism that enables users to set their desired PSI. Once the gauge reaches the set PSI, the unit will shut off automatically to prevent over-inflation.
For a visual representation of the above steps, you can watch the following video:
People Also Ask - 12v Air Compressor FAQs
Choosing the best 12-volt air compressor can be a time-consuming task. To ensure you don't end up wasting your money and to answer any queries you may have, the following are the answers to some of the most frequently asked questions:
How Much Battery Power Does a 12-Volt Air Compressor Use?
The power draw of a 12V air compressor depends on the model. Units with high power draws can inflate tires quickly but negatively affect the RV battery as well. In this case, it's advisable to choose a model with 120W or lower power draw.
How Many Amps For a Small 12-Volt Air Compressor?
If the compressor uses the cigarette lighter socket as a power source, then it will typically draw 10-15 amps. However, if the unit comes with alligator clips and connects directly to the RV's battery, then the amperage is usually between 20 and 30 amps.
What PSI Pressure Should I Inflate My Camper Tires To?
Different campers need different tire pressures, and the psi ratings vary according to the tire types. However, most campers have a tire pressure between 40 and 65 PSI. These ratings are ideal for RVs that weigh between 1,500 lbs and 15,000 lbs.
What Do the Numbers and Letters Mean on an Air Compressor?
There are three important specifications on an air compressor. CFM or cubic feet per minute determines the volume of air delivered by the compressor. PSI, or pounds per square inch, measures the amount of air pressure. Horsepower indicates the power produced by the motor. Higher numbers on a compressor mean that the unit can compress a higher volume of air in the tank.
12v Air Compressors - A Necessary Companion for Every Road Trip
All in all, investing in a good quality 12v air compressor for your RV is a great idea. It will allow you to enjoy a road tip knowing you won't be stuck in the middle of nowhere if your tire pops.
They also allow you to keep on top of your tires. Properly filled tires make the ride safer and smoother, and vehicles carrying a heavy load are also more prone to accidents, so making sure your tires are inflated correctly and regularly is important.
Most 12 volt air compressors are portable and lightweight and storing them is simple. Some even allow you to fill up other inflatable objects as they come with a variety of different nozzles, so getting one surely is a win-win situation.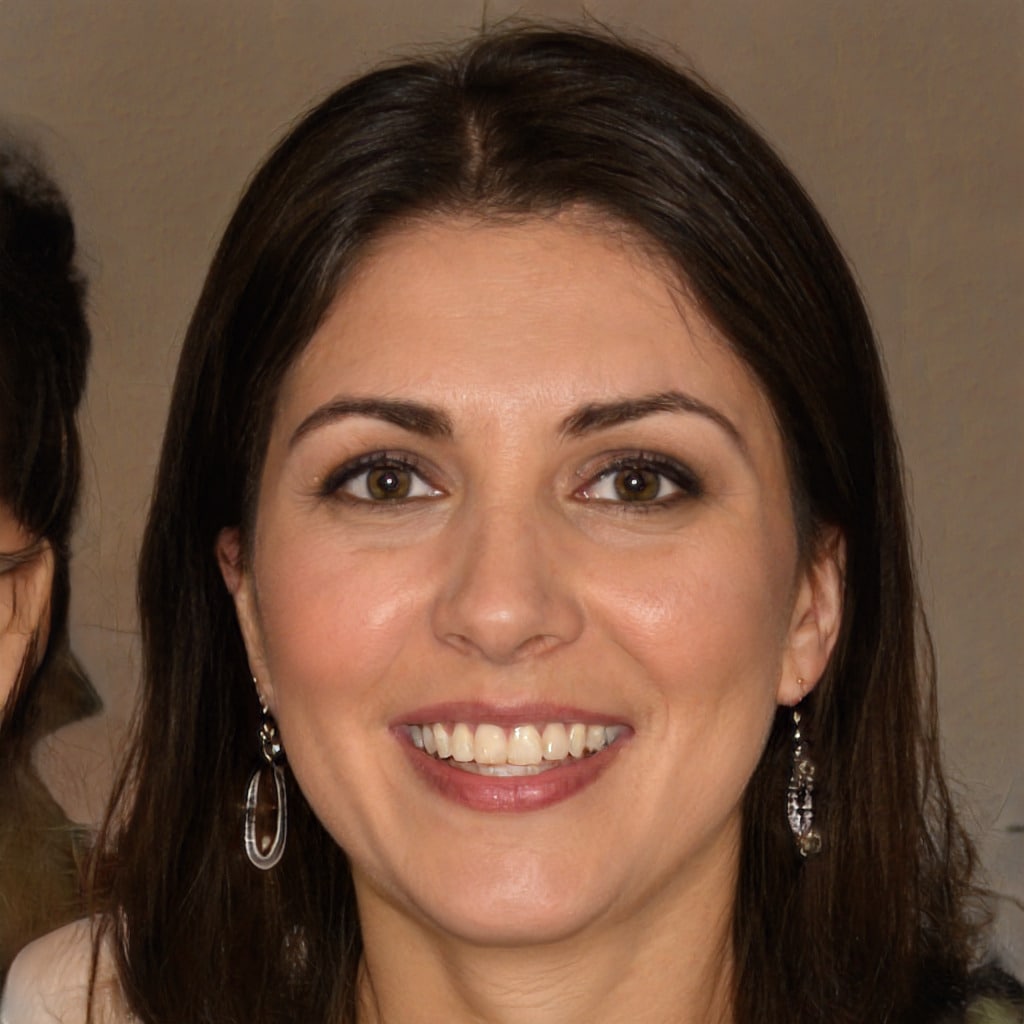 Hello, fellow wanderers! I'm Alyssia. Since 2008, my husband and I have called an RV our home, journeying through life one mile at a time. Our nomadic lifestyle has led us to over 70 countries, each with their unique tales that have shaped our own.
I share our stories and insights right here, hoping to inspire and guide you in your own adventures. Expect tips on RV living, our favorite camping spots, breathtaking hiking trails, and the joys and challenges of an ever-changing view from our window. Alongside, you'll also find practical advice on outdoorsy stuff, designed to equip you for any journey. Join us as we continue to explore the vast, beautiful world on wheels!