5th wheel hitches are perfect for anyone wanting to tow a trailer. There are different types of fifth wheel hitches, and the ideal one for you depends on the trailer you're wanting to tow.
A 5th wheel hitch is different from your typical ball hitch that you get on your vehicle. Instead, this assembles on the bed of the truck, and it helps even the combined weight so your ride is smoother and safer.
Due to their design and weight capacity, 5th wheel hitches are used for pulling big trailers, and if you're here, you're probably looking for one.
Considering the cost of fifth wheel hitches are, many people question whether it's really worth getting one. Of course, there are other alternatives in the market, such as a ball hitch, but they're not as efficient and won't last as long. For more features on why it's worth getting a fifth wheel hitch, read on...
There are different types of fifth wheel trailers such as the Slide Bar jaw, the Double Jaw, Single Jaw and the 2-Way Pivot Head. They all do a job, but depending on your set up will determine the type of hitch you should get.
As with everything else, there's no straightforward best one to get. There are plenty of good quality 5th wheel hitches on the market, and getting one for your needs narrows down your choices.
Of course, we understand your problem, and so we have compiled a review of the best fifth wheel hitches on the market. And to help you in your research, we've added a Buyer's Guide after the review in which we explain the differences of each type of 5th wheel hitch, and the reasons for buying one.
And of course, if you still have any unanswered questions, there's an FAQ section regarding everything fifth wheel hitches, at the end of the article. If you prefer, you can jump straight the the Fifth Wheel Hitch Buyer's Guide by clicking the link...
Best 5th Wheel Hitches - Review
Now you know the basic necessities of having a fifth wheel hitch. Yet, to make a smart purchase and ensure you're investing in the right product, here are some detailed reviews. 
Best Overall Fifth Wheel Hitch:
B&W RVK3500
This fifth wheel hitch by B&W is our best overall hitch. It features a rail-free design like all the other extraordinary models by B&W. The rail-free design, along with the under-bed mounting system are its most distinctive features. This means that you can utilize the bed of your truck for other purposes by removing or detaching the hitch conveniently.

The B&W 5th wheel hitch is a dual jaw type., which makes it extremely sturdy and powerful. Its jaws are made with cast iron, while other parts are made with strong and sturdy steel. This reliable design will ensure a long product life, as well as a secure and stable experience.

It also comes with a carbon powder coating, which makes it resistant to corrosion. This will allow you to take this absolutely anywhere in any weather and environmental conditions.

This is a very versatile fifth wheel hitch, as it also features a full motion pivot. This ensures stability, ease of maneuvering, and easy mobility. Other than this, it features three adjustable potions, a one-inch thick jaw, and an adjustable head.

Bottom Line

To sum it up, this B&W fifth wheel hitch is the perfect choice for all purposes. It's durable, sturdy, allows stable performance with an adjustable head, and has an easy release design. It's also resistant to corrosion. The only thing that may be of inconvenience is the high price tag, but it's a good quality hitch that you won't need to replace anytime soon.
Runner-Up:
B&W RVK3300
B&W never disappoints when it comes to manufacturing and delivering the most reliable and well-performing fifth wheel hitches. And there's a good reason why B&W have got our best overall and runner up spot.

The model features an easy-to-move head that allows easy side-to-side and back-to-front movement. It's a double-jawed hitch, which makes it extremely heavy-duty and powerful, making it ideally suitable for heavier items.

It doesn't use mounting trails, which makes it easier to assemble and install. And let's not forget the lightweight design that makes it even easier to install and carry. The double jaw design also ensures that it functions and works smoothly and seamlessly without interruptions.

The strong double jaw construction also ensures the hitch is much safer. If you own a Ford truck, then undoubtedly, this is the one for you. It's compatible with all the latest models Ford models and will work efficiently with it.

Bottom Line

If you have a good budget and are willing to invest a good amount in a fifth wheel hitch of this high quality, then go for it. It comes with exceptional features and functionalities and even has a lightweight build. Other than the price, we couldn't find anything wrong with this superb fifth wheel model by B&W.
Best 5th Wheel Hitch for the Money:
Pro Series 20K Fifth Wheel Hitch
Perhaps the biggest reason behind all the positive feedback for this Pro Series 20K Fifth Wheel Hitch is its exceptional price tag. It comes with all the essential features to do the job, but at an affordable and relatively cheaper price tag. So, if you are on a budget and want a decent performing fifth wheel hitch, this is the one for you.

It features a four-way pivoting construction that makes maneuvering and mobility a piece of cake. It's also extremely sturdy and stable with its strong build and head support.

The budget-friendly, 88lbs lightweight hitch also comes with a capacity to pull about 20,000 pounds of weight, which is comparable to its higher-priced competitors.
The lightweight construction and the four-way pivoting design ensure comfort and convenience. Installation is also super easy, and it comes with a detailed user manual, helpful for installation.
Removing it is easy too, and for further convenience, it comes with adjustable heights ranging from 13 to 17 inches. This ensures that it meets the needs of different scenarios.

Bottom Line

This 5th wheel hitch is worry-free when it comes to a tight or limited budget. You no longer have to worry about finding the most efficient and well-performing hitch at a good price. It features all the essentials and gets the job done efficiently with its 20,000-pound capacity.
Best 5th Wheel Hitch for Short Bed Trucks: 
Andersen Hitches 3220
Have a truck with a short bed and can't find the right size hitch? look no further. The Anderson 3220 Hitch is specifically designed to meet the needs of owners of smaller-sized trucks. However, this doesn't mean it's restricted to being used only with short beds. Not at all, this 5th wheel hitch is still as compatible with longer or standard-sized beds too.

It features a lightweight design that only weighs about 35 pounds, making it extremely easy to install and uninstall and easy to assemble.

As well as this, it's a ball hitch construction, which is adjustable, giving you more room to use, according to your need. It's also grease-free, which makes the product low maintenance and safe to use.

Simple to connect and disconnect, grease-free, lightweight, and one-person installation are features that make this Anderson fifth wheel hitch a good option. So, whether you have a small bed or even a larger one, this will work great.

Bottom Line

If you have a small truck or a tight budget, yet are looking for a decent hitch, this is the right choice. It may lack certain features you'll get with the higher end hitches, but it still does the job perfectly fine.
Best Fifth Wheel Hitch from Reese:
Pro Series 15K Fifth Wheel Hitch
Going as far back as 1952, Reese has been one of the few leading manufacturers of hitches, and have constantly maintained a reputation for high-quality, dependable, and durable hitches.
Similarly, this model by Reese is maintains their brand for performance and experience. They have a widely diverse product range that entertains a variety of needs of different customers. That said, this particular hitch is our favorite Reese model for its outperforming design and functionality.
This features a wide stance, which ensures stability. It has a gross weight of about 15,000 pounds with a 3,750-pound tongue capacity. And it also has a four-way pivoting construction that further ensures its safety and smoothness in operation.
For added security and safety, this also features auto-latch, four-way pivoting head for balance and adjustable heights ranging from 13 to 17 inches. Buying a fifth wheel hitch from Reese has many advantages, especially affordability. Even this product, equipped with higher-end features, comes at a rather affordable price tag. 
Bottom Line
For the price tag, this Reese model is the answer to most of your problems. Installation is notoriously difficult with this model, and you'll probably need some help setting up. Besides that, the model is a masterpiece that features all the best features at a good price entry.
Best Hitch from CURT:
CURT Q20 5th Wheel Hitch, 20,000 lbs.
If you're looking for a dependable and reliable brand, then US-based CURT is another market leader. Setting high benchmarks with its exceptional heavy-duty hitches, you know your CURT product will last.

The model features a capacity of up to 20,000 pounds! So, if you need a fifth wheel hitch for heavy towing, this will do it. Other features include a spherical axial bearing, which allows exceptionally smooth movement from side to side. So, if you need to tow something in a rugged, hilly area, the spherical axial bearing will be a major bonus.

The best part about this strong and stable fifth wheel hitch, however, is its dual jaw construction. This ensures a powerful grasp over the towed vehicle, and also ensure security and safety, especially if you are towing in an uneven or unsafe area.

For anyone new to RVs and hitches, this product boasts light indicators that tell you when it is ready to tow, uncouple, and couple, making it easier to work with

Bottom Line

This is a great option from CURT that will last you a long time with a positive, stable, and secure towing experience. Take the fifth wheel hitch absolutely anywhere worry-free with its strong, dual jaw construction and safe and secure features.
Best from B&W:
B&W Trailer Hitches RVK3400
B&W and its high-quality products have made up the majority of this list. This indicates how dependable and remarkable products from B&W are. While its diversified product range will meet the requirements of most customers and we have selected the best model from their collection that outperforms every competitor on the market.

The B&W RVK3400 weighs about 150 pounds and has a capacity of up to 20,000 pounds. The most important feature is its dual jaw construction and its design that makes it suitable for smaller bed trucks as well.

It connects to trucks through a sliding hitch, which makes coupling and uncoupling easy. This feature also gives an extended clearance of 12 inches for sliding and moving back and forth. It also allows it to be used with smaller beds.

This is based on a no-rail system and only works with a turnover ball. It also features a pivoting head that moves smoothly in all directions. The dual jaw construction will allow a secure hold of the towed vehicle, ensuring safety.

Bottom Line

Other than the high price tag that comes with this B&W product, this model is a great fifth wheel hitch. However, its 15-pound construction may require you to have extra help with installation.
Best from Husky:
 Husky 31368 Gooseneck Hitch
Husky is a manufacturer of a whole range of electrical products, as well wide-ranging product line of hitches that cater to all customer needs. From their wide span of fifth wheel hitches and goosenecks, we had a tough time selecting a single best model. The Husky 31368 is an exceptional gooseneck hitch that can solve all your problems.

It weighs just about ten pounds, which means that it will be extremely easy to install and uninstall. It will be a piece of cake, even for just one person.

Furthermore, it is also very affordable, considering its high-quality functionality. It is an above-the-bed hitch that comes with an above average capacity of up to 25,000 pounds. So, if you are looking for a gooseneck, reliable, and well-manufactured item for heavy-duty towing, this might be the answer.

Its black, finished body also contains a powder coating that ensures protection from corrosion. This can be your best travel buddy in harsh weather conditions. Moreover, it also features a built-in safety chain attachment.

What further ensures its dependability is the manufacturer's warranty that comes with it, of up to five years.

Bottom Line

Overall, this model from Husky will be easy on your pocket and will also provide you with a convenient and comfortable experience. However, customers have complained a lot about its assembly and the unfoldable hitch ball.
Buyer's Guide
Now it's time for the buyer's guide. Here we look at the characteristics that make up a fifth wheel hitch, and go into more detail on the types. Afterwards, there's an FAQ section dedicated to all things 5th wheel hitches...
Characteristics of Our Favorite Fifth Wheel Hitches
For rugged and carefree towing and carrying, fifth wheel hitches are a necessity. They're heavy-duty options that ensure smooth and easy towing, and they're the most obvious choice when it comes to either heavy or light towing. 
They're packed with beneficial features such as the kingpin that balances weight equally, and their strong, sturdy build which ensures durability. Here are some important and distinctive features of a fifth wheel hitch.
The Kingpin
The kingpin is by far the most prominent and best feature of fifth wheel hitches. The difference between these and traditional ball hitches is that a ball hitch concentrates unequal pressure at one single point. The kingpin instead uses plates that connect the towing vehicle and the tower, ensuring stability. This also reduces the need for extra equipment, like weight distributors.
Designed to Ensure Ease of Movement
Another great feature of the fifth wheel hitch is the design allows for ease of movement. This means that you won't have to struggle with a heavy-duty tower and the towing vehicle. With an equal distribution of the weight, it also adds up to more freedom of mobility.
Strong and Sturdy Build
Fifth wheel hitches come in a variety of options such as single and dual jaws. They're also built of strong and heavy-duty materials. In addition to this, they're equipped with an efficient, horseshoe-shaped design that uses plates to connect and balance the towed vehicle. This adds overall sturdiness and security to your experience.Why Would You Want a New 5th Wheel Hitch?
Security and Safety
One of the main advantages of fifth wheel hitches is their secure and safe design. They have a bed saver option, which ensures the vehicle being towed is secure, no matter what. In case of accidental falls or disconnection, the vehicle will remain safe.
Compatible With Any Trailer
If you use them with more than just one kind of trailer, then fifth wheel hitches are the best option for you. They're fully compatible with any kind of trailer and won't restrict your use at all. They're more of a heavy-duty hitch that goes well with heavy trailers, but even for lighter trailers, they're still a good choice.
Multi-Purpose
You can use the hitch for other purposes other than towing vans and trailers.
Lesser Weight Restrictions
Unlike other alternatives in the market, fifth wheel hitches don't restrict you based upon weight.
Types of 5th Wheel Hitches
To meet the varying needs of customers in the market, there's more than just one kind of fifth wheel hitches. Their core functions and benefits are the same, but some minor differences are made to ensure a more apt and specific functionality. 
Slide Bar Jaw
This system is usually found in lower-cost hitches. These types of fifth wheel hitches are compatible with a maximum of 20,000 pounds of weight, which can be restrictive in some cases.
Double Jaw
Double jaw fifth wheel hitches are extremely powerful and give you the benefit of not being restricted when it comes to weight. They have a muscular design, and two "jaws" to clasp the trailer strongly. These are also very safe and secure.
Single Jaw
Single jaw fifth wheel hitches are less powerful than double jaw, yet they're still powerful enough for most uses. It uses a kingpin to tow a vehicle straightforward, and is ideal for vehicles and vans that weigh up to 24,000 pounds.
2-Way Pivot Head
These types of hitches move back and forth by revolving on a two-way pivot. These fifth wheel hitches are a good choice for easy movement and maneuvering, especially in more uneven places.
People Also Ask - Fifth Wheel Hitches FAQs
If you're a beginner, you may have more unanswered questions regarding fifth wheel hitches. We get them emailed to us regularly, so here are the most common questions we get.
What is a 5th Wheel Hitch?
5th wheel hitches are large equipment installed in the bed of a truck. They have a design that uses plates to tow trailers and vans. The hitch attaches to the truck through metal rails beneath the hitch, and the rails connect to the frame of the truck. There are heavy-duty hitches used to tow heavy-duty trailers, vans, trucks, etc.
How Does a 5th Wheel Hitch Work?
Fifth wheel hitches are an alternative to ball hitches and are used to carry much heavier equipment. The attachment point of the hitch is placed in the bed of the truck, as it has a flat plate, horseshoe-like design that distributes weight equally. It connects to the trailer through the kingpin - a downward facing pin. The flat plate of the trailer and plate of the hitch are connected and constantly slide smoothly over one another as the truck is in motion.
Are 5th Wheel Hitches Interchangeable?
Most of these are interchangeable, but this will vary from one model to another. If you buy a universal hitch kit, it will be interchangeable. A customized or personalized fifth wheel hitch cannot be interchangeable.
Are All Fifth Wheel Rails the Same?
Manufacturers make different kinds of fifth wheel rails. The most important difference will be the dimensions. No rails will have the same dimensions, but you can find fifth wheel rails that have similar dimensions that follow industry standards.
Does a Fifth Wheel Hitch Increase Towing Capacity?
The vehicle you have will have a pre-set towing capacity. This towing capacity will be the final determinant of the weight you can tow with your vehicle, even if you add a fifth wheel hitch to it. Therefore, you should consider the capacity of your vehicle.
5th Wheel Hitches - Getting from A to B, No Problem
5th wheel hitches are necessary for anyone that wants to move their heavy trailer. they're smpother, and quieter and can carry much more weight than ball hitches.
You also have much more control of your cargo, but of course, whichever one you go for should be a personal choice as each person's set up is individual.

These can be the usage, the capacity you want, the brand you want to rely on and also the budget. A powerful, double jawed hitch is always a good choice since it offers good capacity and has a stronghold. However, for smaller beds and lighter usage, you can choose something like a gooseneck hitch.
All of the above 5th wheel hitches are recommended, and we're sure if you opt for one, you'll be satisfied for years to come.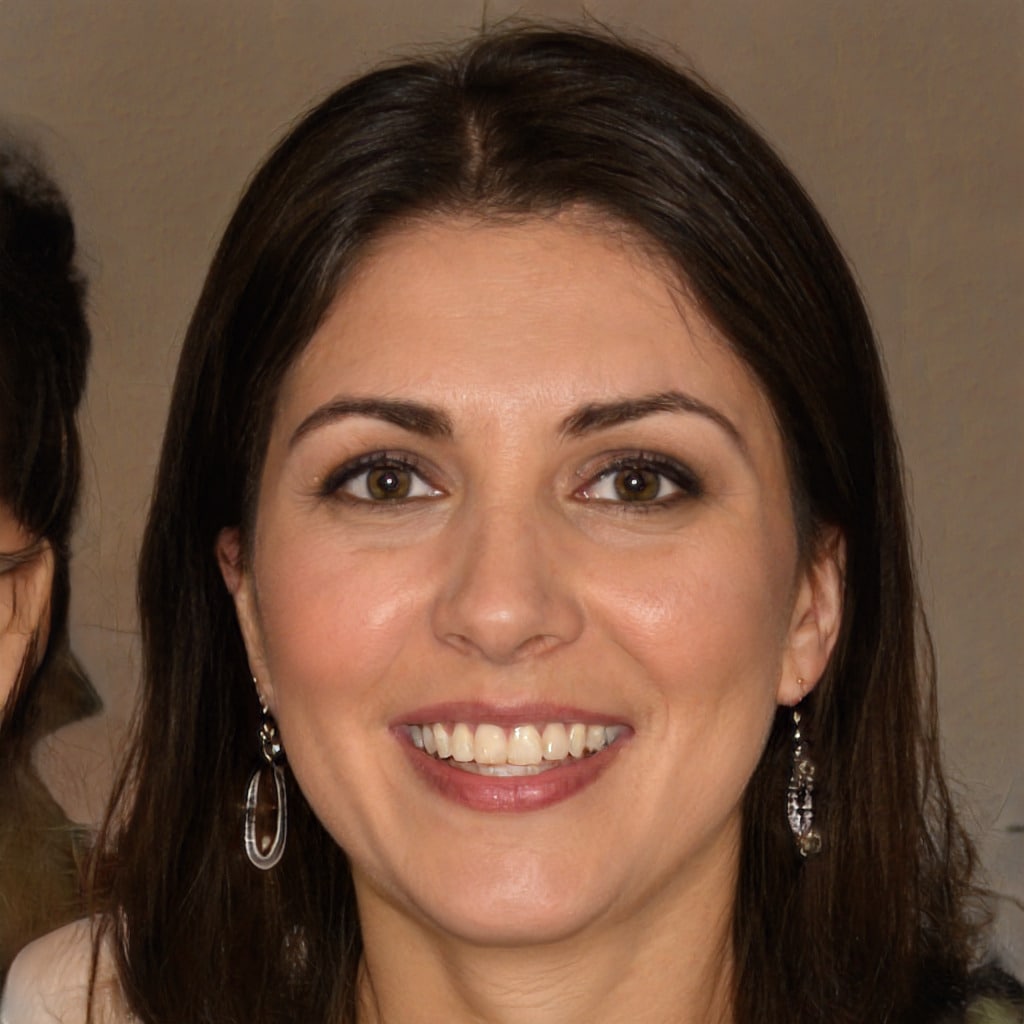 Hello, fellow wanderers! I'm Alyssia. Since 2008, my husband and I have called an RV our home, journeying through life one mile at a time. Our nomadic lifestyle has led us to over 70 countries, each with their unique tales that have shaped our own.
I share our stories and insights right here, hoping to inspire and guide you in your own adventures. Expect tips on RV living, our favorite camping spots, breathtaking hiking trails, and the joys and challenges of an ever-changing view from our window. Alongside, you'll also find practical advice on outdoorsy stuff, designed to equip you for any journey. Join us as we continue to explore the vast, beautiful world on wheels!