The Best RV Roof Fans
Looking for an RV roof fan? Whether it's during the hot summers or even the colder winters, you need a good quality vent fan to air your RV.
Vent fans promote better air circulation through the living area of your RV, and if your rig is older, it's likely the roof fan is at least less than sufficient.
Whether you need to upgrade or not, a new RV roof fan will likely make a big difference, because other than keeping you cooler they help keep out moisture and unwanted odors.
If you need to replace or upgrade your roof fan, it's time to start looking, and of course there are many out there. To save you time and effort, we've compiled our review of some of the best RV roof fans on the market.
We highlight their best features, the types of RV's they're functional with, and we've looked at the customer reviews and we share with you the most common theme from them.
Each roof fan can offer something different, so be sure to check them all out before making up your mind.
After the the review, we've added a buyer's guide where we take a closer look at RV roof fans. We look at the different types of roof fans you can get for an RV, and all aspects you need to consider before buying one.
There's an FAQ section to end the guide, so you should have all you need to know by the end.
If you prefer, you can jump straight to the RV Roof Fans Buyer's Guide by clicking the link... 
Review of the Best RV Roof Fans
Now we're going to review the RV Roof Fans on our list and cover the main features of each. With this, we'll be covering the mutual pros and and cons according to recent buyers. Let's get started!
Best Overall RV Roof Fan:
Maxxair Vent Corp 00-04000K Maxxfan
What Recent Buyers Report
Buyers are overall extremely satisfied by this offering from Maxxair Vent Corp. It's a powerful, versatile, and easy to use RV roof fan. However, there have been a few customer reports about the screen of the fan rusting. This has made many buyers suggest this fan has longevity issues. Otherwise, the performance of this unit has been praised by numerous buyers.
Why it Stands Out to Us
The most prominent and impressive feature of this fan is its remote-control facility. This will make it easier to control this unit. Moreover, the remote control is also very unique and a feature that ensures extreme comfort. The ease of use and the 10-speed setting is what made us add this unit to our review list.
Who Will Use This Most
This cooling device is known for its ease of use and convenient installation. Therefore, we highly recommend it to be used by frequent travelers and people who don't want any kind of installation difficulties. It is also good for traveling since its very lightweight. It can be used for keeping cool during the summer. This device also gets rid of the odor.
What Could Be Improved and Why
Perhaps the durability of this product can be worked upon. Rusting, and the device not working after some time of use are some reported concerns. Solving these issues can help make this unit better than it already is. Durability is important for RV owners, especially when they're traveling and don't want a device to stop working while on the road.
Bottom Line
Overall, this cooling unit from Maxxair Vent Corp is the best pick from our list. This fan has all the essentials as well as the extra features one can hope for. It has a remote control for added convenience. The 10-Speed setting allows you to set this device any way you prefer.
Maxxair Corp 00-04500K Maxxfan
What Recent Buyers Report
Many positive reviews about this roof fan from Maxx Air, with many buyers commenting on the ease of installation, and the quietness of the fan. The remote control makes life easier and is a useful addition. There is the odd negative review with one customer saying the buttons stopped working after a year, but reviews are very positive in general.
Why it Stands Out to Us 
The most unique feature of this RV roof fan is its 10-speed setting. This gives the user more control over what fan speed they want according to their environmental conditions. A digital remote control enables you to set this unit the way you prefer quickly. Being user-friendly is another reason we decided to add it to our list.
Who Will Use This Most
This is a reliable cooling device for people who are frequent travelers. This is because this device has adjustable fan speeds, which means it can be adjusted to the weather situation you'll face. So, whether it's extremely hot or a bit humid at night, you can adjust the speed of the device for comfort.
What Could be Improved and Why
It seems from the customer reviews that it's a perfectly working fan, but the customer who complained about the buttons said customer service told him to change the pc board but and simply stopped answering his emails after the warranty ran out, so maybe improve the customer service.
Bottom Line 
All in all, this is another reliable fan for RVs by Maxxair. Other than the noise this unit produced, this is a cooling device which can work well for your RV. This affordable unit gives you 10-speed settings. You can easily set the speed you like, using a remote control, to ensure you remain comfortable in your motor home.
Best RV Roof Fan for the Money:
Fan-Tastic Vent RV Roof Vent with Thermostat and Rain Sensor
What Recent Buyers Report
The only negative thing reported by the recent users of this product is that the rain sensor is not very dependable. Also, since this device doesn't come with any additional vent covers, it can be quite risky to simply rely on the sensor functioning of this unit when it rains.
Other than this, every user seems satisfied by the area this cooling fan covers and how powerful it is. Most of the customers of this cooling unit are extremely happy about the adjustable speed settings using a remote.
Why it Stands Out to Us 
At a reasonable price, this fan does offer a lot of features for users to enjoy. You get variable fan speeds to control the power of this unit. While the rain sensor isn't the most dependable, those complaints are a minority. Another thing we like about this one is the quiet operation - there's nothing worse than a noisy fan while you're chilling out.
Who Will Use This Most
This fan is extremely useful for outdoor purposes. The rain sensor automatically protects this device from water damage. Moreover, it is also extremely lightweight, weighing only around 5 pounds. The remote is an added benefit, especially when you're relaxing.
What Could be Improved and Why
Since this fan is equipped with a rain sensor, many users will depend on this feature. It (the sensor) also seems to be one of the reasons people decide to buy this unit. However, since it's being reported, the sensor isn't highly reliable, the brand should work on improving functionality.
Bottom Line 
Bringing the review of this Fan-Tastic vent to a close, overall, this is a diverse and high-performance RV roof fan that could be the perfect choice for many users. However, the issues with the rain sensor might stop people from buying it. If you're okay with the sensor not being always dependable, this unit can make your RV-centric life easier.
Fan-Tastic Vent 1250
What Recent Buyers Report
Recent buyers seem to love this RV roof fan for its quiet performance. They say such a unit is highly appropriate for small spaces like RVs. The operating sound is low, which allows them to use it throughout the night. However, some wish this device came with a remote control for added convenience.
Why it Stands Out to Us 
A nice feature of this fan is its variable, fixed, and adjustable settings. You can choose either manual or automatic speed settings, making it versatile and suitable for multiple situations. Secondly, we also like the high quality of its construction. It doesn't produce a lot of noise. These benefits made us add it to our review list.
Who Will Use This Most
It's a good choice for people who want quality but don't wish to overspend. It's easy to install, and it's a good all round roof fan. It's nice and quiet, so you can use it throughout the night without worrying about the little ones waking up.
What Could be Improved and Why
The only thing missing in this cooling unit is the remote control. Therefore, the brand can look into adding a remote control with such a model. A remote control will obviously make it easier to use, and convenient. Even if the remote control can be used to turn this device on or off, people will appreciate it.
Bottom Line 
This other offering from Fan-Tastic is a reliable unit for you to invest in. It doesn't produce a lot of noise which lets you operate it throughout the night. While there isn't a remote control, it is still easy to select the settings for the fan to remain comfortable in any weather condition you see yourself.  
Best RV Vent Fan:
Maxxair 00-05100K MaxxFan
Here we've got another great option from Maxxair: the 0005100K and it is here to ensure RV campers stay cool, keep air circulated, and keep the elements out at the same time.
This is up there with the the highest quality fans, fully loaded, and best options on the market today for many reasons. The vent fan benefits from rain protection and features a very powerful 10 speed option.
There's an easy to use and clean, flush mounted keypad that controls its speed, thermostat, air intake and exhaust functions. The vent lid is opened and closed simply by rotating a knob, and locks into place by pushing the knob up.
They stay consistent with the 10-speed intake and exhaust with 12" blades that moves over 900 cubic feet of air per minute to ensure a comfortable and cool RV interior. Many customers note that the MaxxFan has lasted them for years without any problems.
This model's easy to use, easy to clean keypad control is extremely user friendly and manages speed, thermostat, air intake and/or exhaust functions and lid open/close. Installation is very easy and fits the standard 14" x 14" roof openings and the sealant must be purchased separately.
Bottom Line
Maxxair provides the highest quality RV roof fans in the industry and the 0005100K is one of the best they make. The controls make life very simple for the RV owner and the power ensures heat and odor are kept out of the interior. As one of the best  options, it will not let the user down no matter the season.
Maxx Air MaxxFan 0007500K
The Maxx Air MaxxFan should not be overlooked as one of the best options on the market today. Offering a sleek low profile design and cool smoke gray color, the design is one of the best out right now.
It is in the higher price range and for good reason. This model comes with a remote that operates all functions conveniently from the palm of your hand. It is also the first model that automatically provides rain protection, so there is no need to stress on rainy days.
The one is 14" x 14" and features a powerful 10-speed motor to ensure the interior of the RV stays comfortable all day long. The blades are each 12 inches and provides over 900 cubic feet of air on its highest speed.
Opening and closing the RV roof fan is simple with the remote control or the manual knob on the ceiling. Customers have mentioned that it is noisy when opening and closing but the fan itself is quiet while running.
Bottom Line
Customers are giving the Maxxair 0007500K MaxxFan outstanding reviews for good reason. This option is doing what we expect our top pick to do and more.
Many buyers report how easy installation and set up is, and how great it is at pulling air and keeping their RVs fresh and cool. With a strong 2-Year warranty this deserves a spot in this article. 
MaxxAir 0007000K MaxxFan Deluxe
MaxxAir again and again! You see a pattern here? Sure, they simply are leaders in the roof fan industry. The 0007000K MaxxFan is nothing short of spectacular and is very deserving of a spot on the list of the best RV fans of the year.
The 0007000K MaxxFan features a powerful 10-speed intake and exhaust fan that provides over 900 cubic feet of air when set to high. This model also comes with a remote for operations, which makes life easier.
This MaxxFan is the only complete RV ventilation system that incorporates a vent, fan and shield in a single all in one unit. The dome is equipped with twin lifting arms, so no more lid making noise by fluttering while driving on the freeway.
The fit is standard 14" x 14" and does not include roof sealant. There are 10 blades that are 12 inches each so circulating air is a breeze, and is a highly efficient fan.
Bottom Line
There isn't much to critique when it comes to Maxxair products, they consistently deliver great products and this is no exception. Customers are expressing their satisfaction with the 0007000K MaxxFan and we're sure you will be too. This great model will ensure cool air flows and interior freshness through all seasons.
Heng's 14" RV Camper Trailer Universal Roof Vent
What Recent Buyers Report
Recent buyers are satisfied by this cooling unit. It is effortless to install and is compatible with numerous RVs. Other than that, people have praised overall convenience by the mesh screen. The overall constriction of the fan blades is durable. It doesn't produce a lot of noise.
Why it Stands Out to Us 
The mesh screen is a unique feature found in this cooling unit. Such a screen makes the fan easier to maintain and also ensures overall tidiness in the RV. Due to it not producing a lot of noise, it is excellent for using at night. You won't have to worry about wasting a lot of time trying to figure out the installation process, either.
Who Will Use This Most
This RV vent fan is extremely useful to frequent travelers. This is because the fan is lightweight and compact. The elderly can use it because the installation process isn't much of a hassle. Families with small kids can use it too because the fan doesn't produce a lot of noise and can be used at night, too.
What Could be Improved and Why
Talking about improvements, there are two factors which can be added to this RV roof fan. One of these is that there should be some kind of rain protection or a moisture-resistant feature. Furthermore, the lid should be UV stabilized. Due to it not being so, the lid can end up being disintegrated quite soon.
Bottom Line 
As for our final thoughts, this model from Heng's does get the job done. If you're looking for an RV vent which can help with cooling air, ventilation, and getting rid of odor, this unit can be a good choice for you. It doesn't produce a lot of noise. The mesh allows you to easily maintain it. However, do remember it doesn't offer protection from the rain.
Best RV Ceiling Fan:
Portable DC 12V Ceiling Fan with Switch
What Recent Buyers Report 
Recent buyers are highly satisfied with this ceiling fan for its no-noise performance. It's easy to install and a good budget option for keeping cool in the summer. Some buyers comment on how cheap it is to run, with some even connecting it to their solar kit to save even more.
Why it Stands Out to Us 
One of the main reasons this cooling unit stands out to us is because of how portable it is. For those that are familiar with the market, it is rare to find such a travel-friendly ceiling fan. You can quickly hook it up and enjoy the no-noise operation. It is easy to operate, and you will be able to make an area comfortable in a few minutes.
Who Will Use This Most
This ceiling fan is meant for people not interested in ceiling vents. This is a model which can be detached and easily reattached in another motor home when needed. It is also a budget-friendly unit. However, keep in mind, this unit is meant for larger spaces. So, people with bigger RVs can benefit from it.
What Could be Improved and Why
Of course, this fan can be improved a bit. The manufacturer should look into improving the durability of this fan. Even though it comes with spare blades, the construction is indeed lacking, but for the price you shouldn't expect too much. Maybe the size can be adjusted a bit for such a ceiling fan to be used in smaller spaces.
Bottom Line 
Those looking for a ceiling fan can benefit from this device. Other than the plastic body and lack of color variety, this ceiling fan does an excellent job of introducing good air flow inside an RV. The long cord gives rise to convenience. It is highly portable and comes with extra blades. You can even hook it up with a solar panel for energy-efficiency.
Best RV Bathroom Fan:
Fan-Tastic FBA_8000 ABS LID
What Recent Buyers Report
According to recent reports, buyers appreciate the easy installation of this vent fan. They have liked the fact that it is light in weight and compact. The material used has made the product high-quality and durable. Buyers have also enjoyed the three-fan speed it offers, allowing users to set it according to what they want and adjust how much power it draws. 
Why it Stands Out to Us
This vent fan is a great option for any RV user. It offers immense benefits and has become the ideal option for RV users who need a high-quality vent fan. It offers three fan speeds, allowing the user to control the energy of the fan and give them a sense of control over it. 
It has a CFM rating of 900, allowing the user to quickly change the temperature inside the RV. It lasts for a long time, proving to be a durable product. It is also very easy to install as the manual provides you with all the information needed to set it up. 
Bottom Line
RV users have enjoyed the usage of this vent fan. It is a long-lasting fan and is easy to install and use. It offers a CFM rating of 900 and three fan speeds. It is a high-quality product, offering RV owners all the great benefits of a vent fan. 
Best 12V RV Fan:
Ventline RV Roof Vent White w/ 12 Volt Fan
What Recent Buyers Report
Recent buyers have enjoyed using this fan as it is very easy to install and quite affordable. At the given low cost, users get to replace or install a new RV vent fan without investing tools like garnish ring, screws, and putty tape since this unit comes with everything. 
Why it Stands Out to Us
Ventline RV Roof Vent Fan is growing in popularity for buyers as it is available at a low price and provides comfort that an RV roof vent fan should provide. It is a 12V D.C fan, meaning it can work well using less power. It is also designed to work quietly. 
Bottom Line
If you don't want to spend a high amount of money on an RV roof vent fan, then Ventline RV Roof Vent Fan is a perfect choice. It is easy to install and quite cheap, and does the job, making for a good investment. 
Buyer's Guide
Now the reviews are done, let's take a closer look at RV roof fans. Here we look at the different types of roof fans you can get for an RV, and things to consider before buying one. We've also included an FAQ section so by the end of the article, you should have all your bases covered when it comes to RV roof fans.
Types of Fans Perfect For Your RV
When choosing an RV roof fan, it is important to find one that meets your specific requirements. Different choices have different assortments of options. Some of these are how easily the fan can be operated, speeds and noise, the lid, noise, color, and fit.
Ease of use is often overlooked as some options have a control panel attached. This might cause difficulties for people if the ceilings are high and not easy to reach, but it's nothing a small platform doesn't fix.
If the ceilings are high, a remote control will be the best option. Luckily, many of the fans in this review come with a remote, making life much easier.
Different fans offer different speed options. A typical model offers 3-speed intensity options: low, medium, and high. Some offer up to 12 different speed options. Both typically include in/out airflow options so the user can direct the airflow.
How to Choose an RV Roof Fan
The noise output of your fan should not be overlooked. During the summer months, they will get a lot of use, so asking if the noisiness of certain fans is bearable should be evaluated. It's smart to look at the power it takes to operate each model as well. Size is one of the most important options. Most RV or camper roof vents are 14" x 14" and will fit the rooftop hole without any problems.
If you have to replace an existing fan, make sure to measure the hole to ensure the new one will fit. If it does not, you may have to end up cutting out a larger hole in the roof or end up with a fan that is too small for the space.
Aspects to Consider Before Buying
In order to purchase an RV roof fan, there are a lot of factors that should be considered before making a decision. Various accessories that come along with an RV fan need to be analyzed first. One of the most vital things, for an RV owner, to consider is an RV roof fan. It has numerous benefits while adding an aesthetic appeal to the interior and exterior. Before you buy one, do go over these points to make an informed buying decision.
Installation and Power
Almost all fans run off 12 V DC power and fit into a standard 14"x 14" opening in the roof. The device should be energy-efficient.
Sensors
An RV fan having a rain sensor that closes the unit automatically when it rains is a good feature to have.
Ventilation
The multi-directional blades on any RV roof fan will be a bonus for anyone doing high-intensity (heat) activities inside the van such as cooking because such a device will support ventilation by sucking the moisture, smells, and fumes right out.
Convenience
A roof fan with a remote control makes life so much easier. If you can afford a few extra bucks, it will be worth it.
Noise
The fan which you wish to install in your RV should help maintain the peace. They're motors and will make a little noise, but the more silent and powerful a fan can be, the better.
When is it Time to Replace My RV Roof Fan? 
The average lifespan of an RV roof fan is about 20 years before it needs a replacement. During those years, you can expect it to have leakages and roofing issues. It depends on how often you use your RV. 
However, after five to ten years, you will know it is time to replace your RV roof fan as the leakages will become a regular problem. If you avoid doing so, the leakages will increase, and the roof's lifespan will greatly deteriorate in a few days, making your RVing life very uncomfortable.
Perks of Having a Quality RV Roof Fan
Making an informed buying decision can allow you to experience numerous perks from the fan you have bought. Let's go over certain perks specific models can offer.
Vent fans will always make a difference in the amount of cooling present in your vehicle. Some top models of fans are sure to be the right pick for you.
One of them is Maxxair. It is a top-of-the-line model and comes with numerous features. A dial on the unit controls the 10 speed settings.  Having so many speeds, the fan is a quieter version than others at a lower speed. The highest setting will draw up to 5 Amps of power with the lowest going down to only 0.2 Amps.
Another type of quality fans falls under the Fan-Tastic model's line. They too come with various benefits to make your RV life easier. The Fan-Tastic vents have been the go-to choice for many. This is primarily due to lower costs, durability, and outstanding customer service. Such fans are easy to use. They help to keep you feeling cool inside your RV as well as an aid in getting rid of annoying odor.
Efficient fans are a great way to make your life easier in a motor home. Depending on the model you purchase, you might not need an air conditioner.
Conclusion
It's clear that Maxxair is dominating the RV Roof Fan market and for good reason, their products are high quality and reasonably priced.
We know how uncomfortable an RV can be without proper air circulation and know these models can make the difference for the hotter months of the year.
All of the options on this list are the standard fit of 14" x 14" so there is no confusion during installation. They are also all very capable of keeping the interior temperatures down, removing odors, negating mold inside, and looking cool at the same time. We wish you the best of luck!
People Also Ask
We understand that people who have little or no experience with RV fans might have loads of queries. Without clearing them out, you may not be able to utilize such a cooling device to its fullest.
Therefore, we have answered a few frequently asked RV fan-related questions to make it easier for you.
If there's still some ambiguity left about RV fans, here are answers to some frequent questions that might clear things up. 
How Many Amps Does RV Roof Fan Draw?
The amperage drawn is directly connected to the energy-efficiency of the unit you are going to buy. A large RV means you will need a higher energy-efficient fan to make sure it manages your space.
Similarly, a smaller space can be managed with a low energy-efficient fan. On average, an RV roof fan draws 1.5 to two amps. 
Are All RV Roof Vents the Same Size?
Most RV roof fans come in one standard size, which is 14x14 in the main living room and 6x6 in the washrooms. You need to measure the hole where the fan is going to be fixed and make sure the model and size will fit perfectly. 
What is a Garnish Ring on an RV Roof Fan?
A garnish ring is used for the outer cover of the RV roof fan. The roof fan will be fixed inside it. If you do not know the exact measurement of the vent fan and the area it's going to be fixed in, then you can buy the largest garnish ring and cut it down to the exact measurement your RV roof fan requires. 
Can I Run My RV Roof Fan in the Rain?
The majority of RV roof fans should not run in the rain. The rain would get into your RV and damage the motor of the fan. You can manually turn on the fans as it would keep running in the rain; however, water will still pour down. If you want to run your roof fan in the rain, you can buy models with rain sensors or a rain hood.
What is a Fantastic Fan?
An RV needs a fan for ventilation as having a small space with poor ventilation can become unpleasant. The smell of previously cooked food and moisture may spoil your mood completely. Therefore, a dependable device is needed to help in keeping your RV ventilated. The Fantastic fan (stylized as Fan-Tastic) is one of the best RV vent fan brands in the industry. RV owners highly recommend them because of the models offering outstanding features and quality. Some of the features they have, include rain sensors, reverse airflow, a remote control, thermostat, and being highly efficient.
What Size of Fan Does My RV Need?
Getting a ceiling fan could be a great addition to your motor home, trailer, or 5th wheel. RV ceiling fans operate on a 12 volts current, which means you can run it on battery power alone. If you are looking for a bit of a larger version then a 42-inch ceiling fan would be appropriate. The size makes it perfect for a larger bedroom in a spacious 5th wheel.
The RV roof vents come in one standard size that is 14x14; however, for a size other than that of roof vents, you need to measure the hole to make sure that it will fit.
How to Replace RV Vent Fans Blades
RV vent fans are subject to a wide range of problems. It is easy for dust and dirt to get trapped between the blades of the fan, which can cause a loud, unpleasant noise. If your fan doesn't work even after giving it a good cleaning and changing your fuse, it may be time to replace it.
To replace RV vent fans, you need to make sure whether you have an old or new motor. If you have an old motor, then it will have to be replaced along with the fan blades. To determine if you have an old or new motor, measure the length from end-to-end excluding shafts and the mounting hardware. You need to measure just the case. If the motor measures 2", it is an old motor and needs to be replaced (again, along with fan blades). A new motor measures 1-1/2" in length.
How to Replace RV Vent Fan
To replace RV vent fans, you only need to remove the lid, not the whole vent structure. Typically, you will have to remove the pins present in the hinges, before you attach the parts of the new vent lid that move, either to the hinges or a device that will hold the cover open.
To replace roof vents, you should also purchase a self-leveling sealer. A considerable amount of this product could be used during installation. This will hold the vent onto the roof. It will form an airtight seal between the two. This will keep your new vent from allowing water leakage.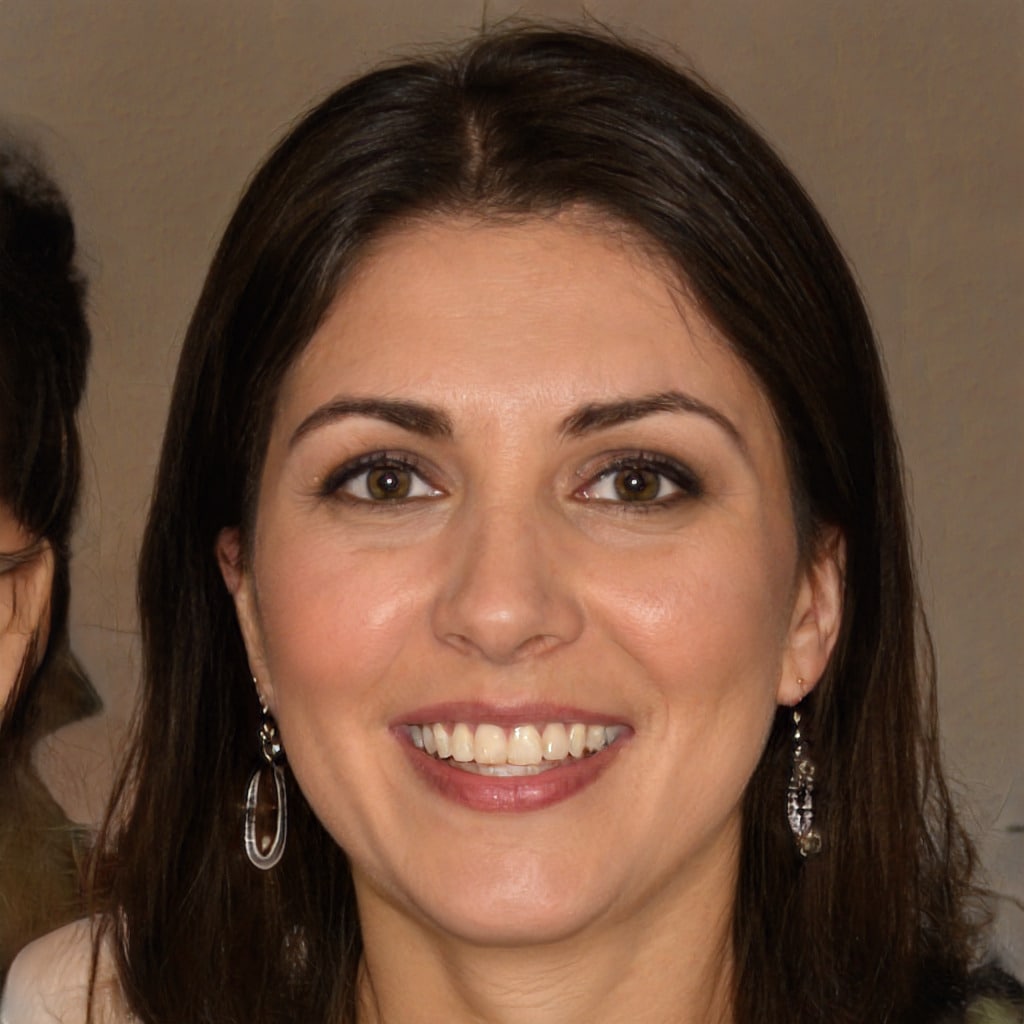 Hello, fellow wanderers! I'm Alyssia. Since 2008, my husband and I have called an RV our home, journeying through life one mile at a time. Our nomadic lifestyle has led us to over 70 countries, each with their unique tales that have shaped our own.
I share our stories and insights right here, hoping to inspire and guide you in your own adventures. Expect tips on RV living, our favorite camping spots, breathtaking hiking trails, and the joys and challenges of an ever-changing view from our window. Alongside, you'll also find practical advice on outdoorsy stuff, designed to equip you for any journey. Join us as we continue to explore the vast, beautiful world on wheels!