The Best RV Toilets
Looking for the best RV toilet? It's not something that inspires conversation, but getting a good latrine is as important as anything else while you're out on the road.
Depending on the size of your RV will determine the type of toilet you can get. We all know space is a luxury, and getting a toilet, whether its a static or a portable RV toilet, is dictated by your RV set up.
The best RV toilet will boast a good flushing system, but size and weight also plays into it. In this review, we look at the main features that make certain lavatories better than their competitors and offer you our opinion.
Whether it's the size or the weight, or the material and flushing system, and budget, we cover all essential features, so you can be sure all toilets on our review are of an excellent standard.
RV toilets are arguably the most important part of an RV, besides gas and a working engine, so make sure you get it right!
After the review, we have included a buyer's guide where we look at camping and portable toilets in greater detail. You'll learn all the different types of toilets you can get for your home on wheels, and also the main features to consider before you buy one
There are guides on how to use and clean one. Not a nice thought, but many people do it wrong, so it's always good to learn. If you prefer, you can skip over the reviews and get straight to the RV Toilets Buyer's Guide by clicking the link...
Review of the Best RV Toilets
Now we're going to review the products on our list and dive into the best RV toilets. With this, we'll be reviewing the main features, pros, and cons shared by recent buyers. Let's get started!
Best Overall RV Toilet:
Thetford Corp White Porta Potti 345
What Recent Buyers Report
According to consumers, this RV toilet is a great addition for camping with kids. Easy to clean, this is never smelly and it never leaks. The lid size is a bit bigger and appreciated because it's more stylish and appears to be sealed. Additionally, it is built to last.
Why it Stands Out to Us
This compact and modern design is manufactured by Thetford and is a great waste disposal solution during camping trips. The 3.2 gallon waste water tank capacity helps to avoid constant emptying. Additionally, the rotating pour-out spout is designed to resist splashback for improved hygiene. Plus, the leak-proof design ensures an odor-free washroom.
Who Would Use This Most
This is best for people who love to go camping. Plus, it is quite convenient to use around kids. Easy to clean and with a big tank, it is a great solution for a road trip, especially one with your family involved.
What Could be Improved and Why
One of the things that can be worked on is the lid. There are complaints of the lid not being strong enough to sit on. Plus the indicator that shows the tank is almost full, is a bit difficult to see. These aspects should be considered to improve the user's experience.
Bottom Line
Take care of your personal needs in style, with this highly efficient camping toilet with a modern appearance. Easy to clean, this compact toilet comes with a holding tank that is surprisingly big.
Runner-up and Best Composting Toilet: 
Aqua-Magic V RV Toilet Pedal Flush
What Recent Buyers Report
This RV toilet well appreciated for its lightweight and easy installation. Additionally, there are no complaints regarding the flush system or leakage. However, people have faced some spray issues while using it. Plus there are no clear instructions about the hose size.
Why it Stands Out to Us
In case you're looking for a toilet with a classic appearance, easy to use, highly efficient, yet lightweight model, then you should not miss this Aqua Magic. The hygiene flush covers 100% of the bowl, and the textured lid sheds water and resists scuffs. Plus the flush function is activated by a convenient pedal.
Who Would Use This Most
We suspect this is specifically designed for tall people. This is not suitable for kids at all because of its tall height. However, it is a great option for those people who are really tall and cannot bend down.
What Could be Improved and Why
The diameter of this RV toilet is smaller than expected for some users. Additionally, it is prone to stains, which makes it look dirty. Additionally, it uses a lot of water, that needs to be improved in order to make it the best available on the market.
Bottom Line
This model makes you feel at home when you are using it. Designed with a high seating height, it is quite easy to use. Plus it is known as one of the most attractive units available on the market.
Best Waterless Toilet for RV:
Nature's Head Self Contained Composting Toilet
Nature's Head dropped a great product with this self contained composting style RV toilet that is made in the USA. Cleaning is much more convenient than ever before with this easy disassembling toilet. This is a full sized seat with stainless material. There is also a vent hose and fan included with the purchase.
Installation of this composting toilet is super easy and it is so lightweight, and easy to clean, your life on the road will be much easier. It's an expensive piece of equipment, but if you want a composting toilet for your RV, you should seriously consider this one. The reviews speak for themselves.
Bottom Line
This is a higher priced item on the market but many buyers say it is well worth the money. It also comes with a 2-year or 4-year protection plan for an extra $20.
Best Porcelain RV Toilet:
Thetford 34430 Aqua Magic
What Recent Buyers Report
Users have appreciated this unit for being sturdy and wiggle-free. This makes you feel at home. The foot flush mechanism is easy to use and allows you to add water without dumping the bowl. The installation is also far easier than expected.
Why it Stands Out to Us
A beautiful China toilet that embodies a stylish and contemporary design, the Aqua Magic provided by Thetford is very easy to clean. It comes with several impressive features, including a comfortable and fill-sized residential seat that can be customized to the owner's style. Plus, the antimicrobial seat helps to limit the growth of any odor-causing bacteria to improve hygiene.
Who Would Use This Most
This is not recommended at all to people with joint problems and for those who find it difficult to bend down. Similarly, people who are tall do not find it comfortable to use. However, it would be a good option to use around kids.
What Could be Improved and Why
This RV toilet is only available in one color. Plus the standard height of this is not suitable to people who are really tall or have joint problems. People with knee problems do not find it comfortable to use because of its height.
Bottom Line
It is professionally and meticulously designed to provide the superior durability you are looking for. Manufactured from top-quality material and equipped with top-notch features, this Aqua Magic ensures outstanding reliability.
Best High or Low Profile RV Toilet:
Aqua-Magic V RV Toilet, Hand Flush
Aqua-Magic has created an amazing model with their new V RV toilet. This is a high or low profile, sleek white toilet with a classic style to fit with any RV. The handle function is great, press halfway to add water and all the way to get the 100% bowl coverage flush. It is lightweight, very simple to install, and scuff resistant.
The Aqua Marine also comes with a pedal flush and the company has completely redesigned the flush so it's better for full-bowl coverage. The toilet has a higher profile which means more comfort.
The Aqua-Magic V comes in white or bone, high or low profiles to fit your specific design and space requirements, and is a very reasonable price entry.
Bottom Line
Whichever model you go for, you'll be getting a top notch toilet that comes at a very reasonable price. It has all the necessary options for any good RV toilet, however, it doesn't come with a warranty.
Best RV Toilet for Money:
Camco Portable - 5.3 Gallon
What Recent Buyers Report
This is the best portable toilet that you can get for your camping trips aside from the tents. The 5.3 gallon capacity tank is quite convenient when you are on a trip with your family. Additionally, there are no complaints of any leakage or spills.
Why it Stands Out to Us
Camco is a staple name when it comes to RV machines and accessories. Available with either a 2.6-gallon or a 5.3-gallon waste tank, this is fully portable, making it quite suitable for use in RVs and camps. It is manufactured from lightweight polyethylene plus the tight seals protect against leaks, and seals odors inside to provide hygiene.
Who Would Use This Most
It is a great portable toilet if you go on a road trip or camping with kids. It is especially convenient for the little ones who are 6 or 7 years old. The sturdy design makes it comfortable for adults too. You can be 6'3," and you would feel confident that this model will carry your weight easily.
What Could be Improved and Why
The sealing valves may fail to work well plus the tank could not hold more than 5.3 gallons of waste. The tank gets too heavy when full and emptying it could become difficult. Additionally, there should be customer support to enhance the user's experience.
Bottom Line
This is a great option when you want to do your business on the road or on camping trips. Made of polyethylene, this is highly durable and appreciated for its design and quality. Plus it is available at a reasonable price and uses minimal water.
Best Sealand RV Toilet:
Domestic Sealand 510
What Recent Buyers Report
This RV toilet is loved by users for its high-quality and top performance. It is comfortable to use plus not very low. There are no complaints regarding its flushing system. However, there are some concerns about the color of this.
Why it Stands Out to Us
This domestic model is a great option for those who are a fan of residential-style toilets. It will offer a bang for your buck. With an adjustable pedal flush system, you can control the amount of water you need per flush. The height and design are perfect for the people of large build. It is lightweight and installs in minutes.
Who Would Use This Most
Easy to use, this can be used by adults and kids equally. The height is suitable for people with a large build. You can use it in your vehicle without a problem, and it will surely bring value for your money.
What Could be Improved and Why
Although it gives the appearance of a solid and sturdy body, the seat is rather poorly made and quite flimsy. The quality of the seat is one of the major concerns. The manufacturer should make sure that the seat is perfect along with all other features.
Bottom Line
This smart and sturdy RV toilet features a standard height and does not require frequent maintenance. The pedal flush system works efficiently and saves a lot of water. It is well-known to serve the users well with very minimal or no complaints.
Most Portable RV Toilet:
Domestic 972
What Recent Buyers Report
This low unit is appreciated for its small size as it fits easily under a small bench plus the flush pressure is nice. However, the small tank capacity is a problem for many people because constant emptying is required. Additionally, there are complaints of water leakage from the tank, which would create a mess.
Why it Stands Out to Us
If portability is your main aim, this is one of the best RV toilets. The domestic 972 is very user-friendly and is well-known for its super compact size. Made of a sturdy body, this is built to last and can stand up well to the impacts of outdoor life. The rotating waste spout reduces the opportunity for splashes and thus ensures complete hygiene.
Who Would Use This Most
Its low height makes it a great option to use around kids. However, the sturdy design makes it equally great for adults. It is a good product for camping, RV, and for use on the boat for its small size.
What Could be Improved and Why
This is much lower to the ground compared to many of the top-line models. The low height could be a problem for people who are tall or those with any joint problems. Similarly, it is not suitable for people with a disability who find it difficult to bend down.
Bottom Line
Equipped with a compact and sleek design, this portable toilet is easy to clean. The ABS plastic and full-size seat make it perfect for adults. If you're looking for a sturdy and high-quality unit for your RV, you cannot go wrong with this Domestic 972 toilet at all.
Best RV Cassette Toilet:
Palm Springs Outdoor, 5 Gallon
What Recent Buyers Report
This portable toilet is well known for its waste holding capacity. Users have appreciated it for a simple yet sturdy design. It works well by just putting some chemicals in the bottom tank to break all the waste down, plus there is no odor left at all.
Why it Stands Out to Us
This self-contained camping toilet will work perfectly for your next outdoor adventure, camping trip, or RV. In addition to being portable and easy to maintain, this is designed with a matte finish to help conceal scratches. It has two separate tanks with the capacity to hold three gallons of fresh water and five gallons of waste.
Who Would Use This Most
It is a great option if you are on a road trip or go camping with the family. The large tank capacity does not require frequent emptying. Because of its standard seat height, it is suitable for most people.
What Could be Improved and Why
There are minor complaints about the flush button being a bit stubborn and takes a little extra force. You'd find it a tad cumbersome, especially if you are arthritic or have joint problems. Additionally, the water jet is positioned right near the rim of the bowl. Therefore, multiple flushing makes the waste tank fill pretty quickly.
Bottom Line
Available at quite a reasonable price, this Palm Springs model is highly portable and comfortable to use. With an impressive design and features, this is a good unit to go for.
Best Gravity Flush RV Toilet:
Dometic 300 Series
The Dometic 300 Series is a great RV toilet at a great price.  This RV toilet features a gravity-flush with triple jet action to completely clean the bowl every flush and a convenient foot pedal for more sanitary flushing.  
It comes in two colors, white or bone, so it will match with any RV. Another great feature is its adjustable water level to be more environmentally friendly and a 2-year protection plus warranty.
Bottom Line
This RV toilet is premier for the price point. Coming with a warranty and extremely convenient features, it's tough to beat.
Woodbridgebath T-0019
Woodbridgebath T-0019 is taking RV toilets into the new age with its modern design. This is easy to clean while providing a quiet and powerful flush. The materials are high-end with stainless steel hinges and a soft closing seat.  You can't go wrong by purchasing this toilet for your RV!
Bottom Line
This is a great, high-quality choice at a solid mid-level price. With the feature of a 4-Year Protection Plan, you can't go wrong with this RV toilet.
Best Domestic Toilet:
Dometic 320 Series
Dometic hit it big by coming out with the popular 320 series. Dometic has been coming out with quality toilets for RVs for sometime now and this is no exception. They did not slack on convenience when equipping this toilet with an ergonomic foot pedal and 360 degree rim wash flush system. 
Bottom Line
The Dometic 320 is a nice well rounded RV toilet. It's hard to argue the price when the quality is so high. Many customers claim how incredibly comfortable this seat is and are raving about the awesome return policy if they are not pleased. We highly recommend this toilet for any RV.
Buyer's Guide
Now it's time for the buyer's guide. Here we look at RV toilets a bit closer, but not too close of course! You'll learn the things you need to consider before buying one for your RV, and what makes the best RV toilets stand out from others.
We look at the best brands and different types of toilets for RVs, and compare them, so you'll have a better understanding before you go shopping for one. We also include a few guides on how to use an RV toilet, and how to clean them and use the right chemicals.
There's an FAQ section at the end where we're sure all your questions will be answered. Happy reading!
Things to Consider Before Buying an RV Toilet
When choosing an RV toilet the most important things to consider are size and compatibility. You must first ask, how much space do I have to work with? If it is a bigger space, then a more traditional RV toilet is the way to go.  
If the bathroom space is smaller, then it's recommended to use a 360-degree bowl-to-base rotation toilet, these are convenient and fun in that they spin to allow the user to sit facing any direction. Compact, pedal-flush models are also available for purchase so small spaces are utilized to their full potential.
How to Choose a New Toilet for Your RV
Choosing a particular model for your recreational vehicle could be quite confusing as there are many models available. However, this decision shouldn't be taken lightly if you want to avoid the experience of one of those horror stories. It is better to make a purchase based on the following qualities.
Easy to Install
Try to get your hands on the RV toilets that you can easily install. You should not have a difficult time while installing it since you should go with one that provides clear instructions.
Offers Full Bowl Coverage
Ensure that you look for a unit that covers the entire bowl and, possibly, comes with a strong flush system.
A Wide Bowl
The most common problem with RV toilets is that the seat does not feel comfortable at all. You feel like you're going to topple over at any minute. So, look for a model that comes with a wide bowl to make you feel the same as home.
Easy to Clean
One of the reasons to stay away from plastic seats is that when they stain, they look dirty. It gets difficult to clean them. So, go for units that will be an absolute breeze to clean.
Lasts Long
Look for a model that is sturdy enough to last for many years. You don't want your money going down the drain.
Types of RV Toilets
There are different types of RV toilets available for you to choose from. Although the purpose and service of all of them are quite the same, you still need to be mindful of choosing the most suitable option:
Gravity Flush
This type is known to be common for RVs and is most famous for RV users. It functions just like residential toilets by using gravity to pull the waste down. It needs to be installed right above your black water tank as the waste is supposed to go in it directly. The toilet will not work properly if it is not installed directly above the black tank.
Portable Toilets
As the name suggests, these toilets are small and lightweight. They are most suitable for camper or caravan owners. To empty these, just remove the bowl when it is completely full and dump it into a regular toilet or nearby dumping station.
Cassette Toilet
This type of toilet comes with a small bowl that is put over a small, removable waste tank. It is extremely easy to use. The waste drops into the waste tank while it is being used, and when the tank is full, you will have to remove it and empty it. Then install it again, and it is ready to use.
Composting Toilet
Composting toilets are also quite popular among RV users. At first, the idea may look a little unpleasant, but it has immense benefits and provides comfort to users on road trips. 
These toilets are environment-friendly and work without any use of water. They also contain bad smells. There are separate tanks for liquid and solid waste, making it ideal for RVs.
Comparison Overview
Given the increasing trend of RVing, more and more brands have come forward with their own RV toilets. However, not all of them are the same. Here's a comparison between some popular toilets. 
Thetford vs. Dometic RV Toilet
Thetford toilets are highly popular for their reliable and excellent quality. They use ergonomic features and ensure an elegant and comfortable use. They also feature water-saving features and also allow full-bowl coverage and easy flushing. Plus, more height means great comfort. 
Dometic RV toilets are not far behind the competition. This brand produces highly durable toilets, and it is the best choice for your newly bought RV. The toilets are built with long-lasting plastic and China material. There are a variety of choices available, and there are different functions available in different models. Dometic toilets are what RVs prefer to choose. 
Composting Toilet vs. RV Toilet
Composting toilets are designed to process through natural means of decomposition and evaporation to recycle human waste. This also means there is no plumbing system to drain out the waste. Most of the waste is water, which evaporates back to the atmosphere through the vent system and the rest of the solid waste turns into fertilizing soil by natural decomposition. 
It is a portable toilet, having separate liquid and solid tanks and no sewage. This is an organic process as the correct balance between natural elements ensures stink-free decomposition of waste.
On the other hand, RV toilets are very much like residential toilets. They are installed above a holding tank instead of a sewage or septic connection. They need an external water supply to operate or an RV's water tank. After you have flushed, the waste drains into the sealed-off black water tank, and the tank is then plumbed out through the hose. When you need to empty your holding tanks, you will need to visit the nearest dumping points to dump the waste.
How to Use an RV Toilet
Using RV toilets is similar to using regular toilets. It is simple and easy to use. Here's what you need to do:
Whenever you first purchase your toilet, whether it is new or used, fill it with water four times. This step can be done with any tank over 30 gallons.


After doing it for the fourth time, add toilet chemicals.


Then flush down whatever is in it, fill up the line once, and flush again.
How to Use RV Toilet Chemicals
To use toilet chemicals, you will need a couple of gallons of water in your black tank and then just flush down your toilet by pressing down the flushing valve. Next, simply dump the liquid chemicals down the toilet. You could also add RV toilet tablets. After this process is done, your toilet will be ready to use.
If you are still confused about anything regarding your RV toilet, you can refer to the video below:
How to Clean an RV Toilet 
Nobody enjoys cleaning an RV toilet and tank, but there are ways to make it easier and more bearable. Some RV toilets are equipped with an attached sprayer to use on the bowl when the flush doesn't do the job.
If the toilet doesn't have that sprayer, then a small plastic cup next to the toilet to rinse the bowl off. Another tip is to use RV friendly toilet paper, this can be the difference in a weekend with or without problems.
Cleaning RV tanks can be a bit more tricky. The black water tank is a gross thing to deal with, so taking steps to minimize the grossness is smart to do.  
The first thing to do is to keep water in the tank before using, and after cleaning. This will minimize odor and help make the cleaning process as simple as possible.
Second, when cleaning make sure to add the recommended chemicals to the tank by putting them down the toilet. For your RV tank our top pick for the best RV chemical treatment is Happy Campers Organic RV Holding Tank Treatment.  
Third, you've got to find an approved place to dump the waste tanks. It's smart to dump the black tank first so when you clean the gray water tank, that water can rinse out leftovers in the pipes from the black water tank. Once cleaned out, put water back into the black water RV tank and you're good to go.
People Also Ask - RV Portable Toilets FAQs
Buyers often have some questions associated with these. Among those questions, some are based on myths, while others are genuine. All recreational vehicles require a different type of unit based on space and needs. Below are answers to questions you might also have in mind.
How to Dissolve Toilet Paper in an RV
There are many ways to dissolve toilet paper in an RV to prevent clogging. You can use a flexible toilet tank wand that goes deep into the pipes to unclog it or open the toilet valve and pour in hot water into the toilet, allowing waste to flow farther into the tank. You could also use de-clogging chemicals as long as they are septic-safe. Other methods include flushing more frequently or using more water and less paper.
If I Take up a Toilet in an RV Do I Need a Wax Seal to Put it Back?
Every time you take up a toilet in your RV, you will need a new wax ring. If the toilet needs to be replaced or removed and then reinstalled, a new wax ring will be needed, which is the seal. The old wax ring cannot be used again.
Can I Use Regular Toilet Bowl Cleaner in an RV Toilet?
There are many regular toilet bowl cleaners people use in their homes, but unfortunately, there are not many options available to use in an RV toilet. These products are not specially designed for RV toilets and might damage soft plastic or porcelain in your RV toilet bowl. 
However, RV users can use other products to clean their RV toilets, which are safe and highly suitable as they not only clean your toilet but treat your black holding tank too.
Can You Put a Regular Toilet in an RV?
Using a regular toilet in your RV is not recommended. An RV toilet is specifically designed and constructed for motorhomes. Regular toilets cannot be used and maintained on road trips and are not supposed to be rattled down the road. They require much more water and take up quite a lot of storage space in black holding tanks. Some of them do not even have holding tanks, which could cause spillage of water.
Will a Regular Toilet Seat Fit an RV Toilet?
This could be a little tricky to answer. Toilets for motorhomes and traditional homes are designed differently to serve their purposes accordingly. So fitting in a regular toilet seat in an RV toilet could be difficult due to its own specific design and residential home toilet features. 
How to Fix a Leaking RV Toilet Seal
There are different methods of keeping your toilet seal from leaking. You could purchase a new flange seal that goes with your model. Then shut off the water supply to the toilet, flush it to drain out the water, then remove the toilet from where it is installed. Next, replace the seal, place the toilet back on the floor, and switch on the water supply. 
How Does an RV Toilet Work?
RV toilets work similarly to the way a toilet works in your residential bathroom. The only difference is that the waste holding tank is smaller and removable. These tanks must be emptied regularly to maintain hygiene. You will find designated external sewer systems for this purpose.
Why Do RV Toilets Sometimes Smell Bad When Flushed?
Several reasons could cause your toilet to smell. However, the reason it smells when flushed is that the valve opens and allows the odor to escape. If you do not clean and sanitize your tank on a daily basis, the smell will permeate your coach.
Why Do RV Toilets Sometimes Bubble When Flushed?
A 'burping' toilet is experienced by many RV users. A vent is present in the tank that allows air to escape. When the tank is almost full, the vent's pipe is not able to escape the air, and the only possible way for air to go is back up into the toilet. This bubble put the odor from the tank into your bathroom as well.
How to Unclog RV Toilet Holding Tank
A clogged toilet is truly the stuff of nightmares. Most likely, the usual suspects for a clogged toilet is toilet paper. You can try dissolving the blockage by pouring piping hot water down it. Plus you can use a plumber's snake to loosen the clog. There are some chemicals as well specifically formulated to fix a clogged unit.
How to Replace the RV Toilet
Replacement of an RV toilet does not always require professional help.
Shut off the water supply and take off the plastic covers surrounding the base at the bottom. Unscrew the bolts and hose and take the toilet out of the floor. Replace the rubber gasket and put in your new unit. Make sure to put it firmly and line up the holes of bolts and toilet. Tighten the screws and bolts until it doesn't wobble anymore.
How Much Water Does an RV Toilet Use Per Flush?
An RV toilet consumes a relatively less amount of water to flush waste. Compared to a toilet that you use in your home, such models use about 2 or 3 pints of water per flush. An older model might consume more water than a new one.
RV Toilets - A Flush Away from Comfort
Good RV toilets can be tricky to find, that's why we simplified the process and did the research for the best and most popular on the web today. Finding one that is the right size that has the right amount of convenience when cleaning is key when searching for one.
These choices offer a diverse range of options that can suit any RV. No matter what season your camping during, these toilets are built to last and ensure no problems over the course of the trip! Happy camping!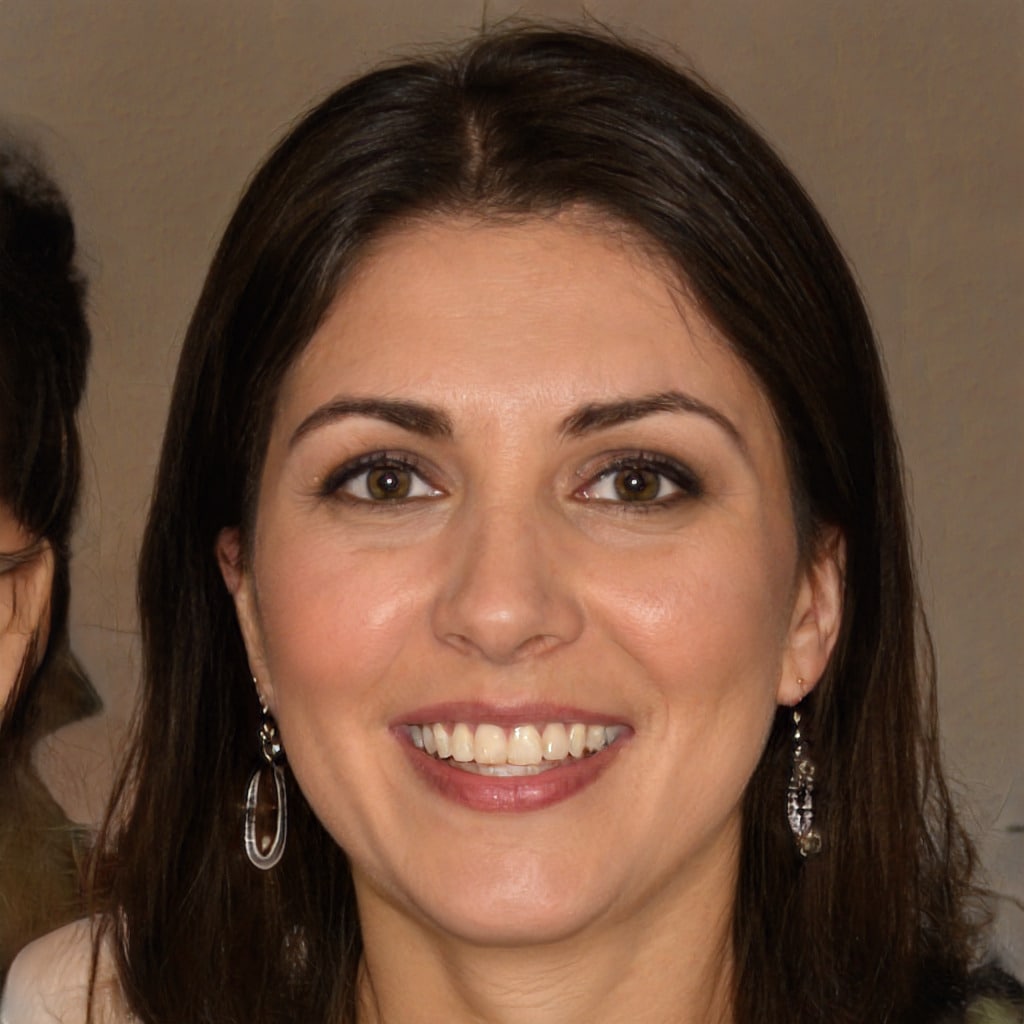 Hello, fellow wanderers! I'm Alyssia. Since 2008, my husband and I have called an RV our home, journeying through life one mile at a time. Our nomadic lifestyle has led us to over 70 countries, each with their unique tales that have shaped our own.
I share our stories and insights right here, hoping to inspire and guide you in your own adventures. Expect tips on RV living, our favorite camping spots, breathtaking hiking trails, and the joys and challenges of an ever-changing view from our window. Alongside, you'll also find practical advice on outdoorsy stuff, designed to equip you for any journey. Join us as we continue to explore the vast, beautiful world on wheels!