The Best Rooftop Cargo Bags
Looking for the best Rooftop Cargo Bags? If you do a lot of traveling with your friends and family, then you know that getting everybody in with their luggage is a squeeze.
Cramming it all in, can be hazardous and impossible, and while the trunk may be full, the roof is a useful. This is where car roof bags come into play, as they can offer you so much more luggage room for your road trips.
Rooftop cargo bags are designed to keep your things safe, secure and dry on the roof of your car. This way, everyone can sit easily, stretch out, and enjoy the journey. Even better, you'll have space for other vital accessories.
But before you buy a rooftop cargo bag, you need to make sure it fits your needs. You want to make sure it's big enough, waterproof, and is easy to install. To help you out, we bring you our review of the best car roof bags on the market.
After the review, we have included a buyer's guide where we look at Rooftop Cargo Bags in greater detail. We discuss the scenarios when you'd need one, and the main features that make the better ones stand out, and of course the reason why they. made it onto our review.
We've also included a video and step-by-step guide on how to install a rooftop cargo carrier. The guide ends with an FAQ section, so you should know all there is to know about them.
If you prefer, you can skip straight over the review and read the Rooftop Cargo Bags Buyer's Guide by clicking the link...
Review of the Best Rooftop Cargo Bags
These are our picks for the best rooftop cargo bags with their pros and cons. We've also mentioned their reviews in detail so that you can be sure of your purchase. 
Best Overall Rooftop Cargo Bag:
RoofPax Car Cargo Carrier
What Recent Buyers Report
This cargo bag is very easy to install and cheap. But the lower cost does not diminish the quality. It has a lot of room for storage. The bag is waterproof and does not move at high speeds. It has a strong and durable material that can withstand any condition.
Why it Stands Out to Us
This is definitely one of the best rooftop cargo bags. It's very safe to use, and it comes with a lock to ensure theft protection. It also has 6 safety door hooks that you can use without a roof rack as well. You don't have to make the straps inside the car for securing it. They will attach to the door because strapping them inside will hinder the work of airbags, which is very dangerous. It uses double-coated material and dual seam to keep any moisture, including rain and snow out. The PVC used here is highly durable and strong that will last for many years without tearing. 
Who Will Use This Most
You can use this rooftop cargo bag with SUVs, cars, and trucks. It can be installed with side rails, roof rack, crossbars, and side door. The extra-large size is ideal for large parties. If you are worried that the large size will mean hindrance in mileage, then you can use the 10 tie-down straps to reduce size. It also has UV protection if you plan on going to drier and hotter areas. The light-reflecting logo helps with security at night time.
Bottom Line
While lower cost usually means poor quality and fewer features, that's not the case with this unit. It gives you features like waterproof, windproof, UV protection, durability, and strength. You get everything you will need on a road trip or when going camping. It is very easy to install and comes with an installation manual.
Rightline Gear Sport 2 Car Top Carrier
What Recent Buyers Report
This cargo bag is great for many climates and speed. There is plenty of room for everyone's stuff, which is great. It has also been tested by its users to be completely waterproof. The bag holds on to the car at high speeds as well and does not create a lot of noise.
Why it Stands Out to Us
Being waterproof is one of the most important things for a rooftop cargo bag. This bag is completely waterproof. It is made using dual seam technology. Not one, but two materials are sewn together to give it extra strength. These materials are PVC, semi-coated mesh, and Hydrotuff. Both of these are waterproof and welded in the same line. Another way this car roof bag achieves waterproofing is by putting the zipper inside a protective flap instead of outside where the wind might draw water in. The bag comes with car clips and four straps that let you install it even if there is no roof rack.   
Who Will Use This Most
This bag fits many different car models, including Ford Explorer, Jeep Grand Cherokee, Honda Pilot, Chevy, Toyota RAV4, and more. You can use it with SUVs, crossovers, and minivans. The Sport 2 cargo bag has a 15 cubic feet space that can fit about 10 average-sized cargo bags.  
Bottom Line
This rooftop cargo bag has everything you will need for a road trip, with many people coming along. You can rest easy with your stuff inside this bag. It will keep everything dry in even the direst weather. This bag has many features to ensure durability and strong resistance to wind and water. 
ToolGuards Car Top Carrier Bag
What Recent Buyers Report
The straps and added storage bag are great for keeping things in place. This is a highly durable product. People find their customer service to be perfect. Even with the smallest issues, they will comply and change the product. It is indeed 100% waterproof and will keep your things dry and safe.  
Why it Stands Out to Us
This rooftop cargo bag is made from coated tarpaulin and coated zippers that make it fully waterproof. There is no chance of anything getting inside. You can use it with roof racks and without them as well. They have eight straps with it to help with installation. The rooftop protection mat that comes with it helps keep the bag in good shape. The bag is angled for wind protection. It is made to last for many trips.
Who Will Use This Most
This bag has a 15 cubic feet storage room and an extra bag as well. You can use it with both smaller and bigger cars. It can fit all your luggage and can be used in all kinds of weather conditions like rain and wind. 
Bottom Line
It comes with a very reasonable price and gives your material complete protection from everything. You will get plenty of storage space and installation material to help attach it with or without a rack. The zipper is durable and comes with an extra flap for protection.
Best Waterproof Rooftop Cargo Bag:
Keeper 07203-1
What Recent Buyers Report
This rooftop cargo bag is great for regular use. It has plenty of room for all your luggage. Its waterproof quality is indeed perfect. Your things remain dry. There are some problems with gas mileage. But overall, it is a recommended product by anyone who uses it. The quality is not too bad for the money.  
Why it Stands Out to Us
This product is a great waterproof cargo bag. The rubber laminated material it is made from keeps the moisture out. It is advertised as being completely wind, water, and dustproof. So, you can use it in any condition. It is designed to handle things of any shape and to fit any rooftop. But it needs a rack. It is very easy to install and remove. It can be folded up into a small size to store it easily.   
Who Will Use This Most
This cargo bag fits every roof rack size and shape. So it doesn't matter what car you have, you can use it. Just make sure to check that the rack has attachment options on all four sides for security. It can still attach if there are fewer than four attachments, but you will need to make sure it does not fall off.
Bottom Line
Waterproofing, the most important thing in a rooftop cargo bag, is found in this product. It not only keeps the moisture out but also prevents dust. You can use it in dry heated conditions and strong windy conditions as well without fear of your things getting damaged. The small issues that come with it are easily ignored because of the low price and water protection.
Best Keeper Cargo Bag:
Keeper 07204
What Recent Buyers Report
This Keeper product is a great value for money product. Its ability to handle different kinds of load is great. It is very easy to use and secure. You can increase and decrease its size according to needs. It keeps everything secure and safe on the road. People recommend using a protective pad with it, and you will be good to go.  
Why it Stands Out to Us
This rooftop cargo bag can be used with any car size and shape. It is very easy to install and remove because of its foldable material. To store it when not in use, you can fold it up into a compact size. It protects your things from water and girt from the road. It is also protected against too much sun that can damage certain materials. It is capable of holding all kinds of odd-shaped things.
Who Will Use This Most
You can use this bag for short trips. This will go with any car. You don't need to check the size and shape of the rooftop for compatibility. It will protect your things from rain and the sun as well. So if you live in a hot climate or plan to travel, there you can use this bag without trouble.    
Bottom Line
Keeper has some of the best rooftop cargo bags, some of which have made it to our list here. This bag is one of their best. It includes all their great features of flexibility in size and protection from water, sun, and other things. For normal use, this bag will be enough.
Best Cargoloc Rooftop Cargo Bag:
CargoLoc 32429
What Recent Buyers Report
This cargo bag is easy to install. It can hold everything. The things do not fall out, and it is protected from the rain. People use it for camping and short trips. The standard 15 cubic feet space is great for storing lots of items. 
Why it Stands Out to Us
CargoLoc makes rooftop bags and racks to go with them. So if you use this bag and your vehicle does not have a rack, you can easily find a compatible one in their store. It has welded seams and PVC lining on the inside that helps keep everything dry and safe. The zipper is not flimsy and comes with a protective flap as well. It comes with eight adjustable straps for secure attachment in any size and side release buckles as well for easy removal. 
Who Will Use This Most
This rooftop cargo bag has enough room for the luggage of the entire family. It will fit any car with a raised rooftop. You can use it while camping and pair it with the CargoLoc rooftop racks for the perfect fit and security.
Bottom Line
The car roof bag is made from good quality durable material with protective welded seams. It is safe and easy to use. You can install it with the adjustable straps that come with it. Everything is safe from falling out or any other mishaps that might happen on the road.
Best Reese Rooftop Cargo Bag:
Reese Explore 63604
What Recent Buyers Report
The material used in this bag is heavy-duty and extremely durable. Some people report little amounts of water getting in through the zipper, but you can add a cover for that. The straps and buckles for installation are included. These are strong and hold the bag in place. The bag can be made to change shape to fit different items.
Why it Stands Out to Us
This bag has plenty of room for everything. It has soft edges that can fit different sized items. It is easy to install and use. You can fold it down as well when not in use. Your luggage will remain clean and dry throughout. It is very secure, with the six included straps.
Who Will Use This Most
You can use this bag with any car. The manufactures also sell the cargo tray that is needed to hold the bag, but that needs to be bought separately. It can be used for camping, road trips, tailgating, and sports equipment. 
Bottom Line
Reese has been making products since 1952. Their products are more famous in Northern America. This cargo bag is one of their many products. It is made from durable material that will keep your things secure and clean. The large cubic size can be used for sports equipment and camping materials. 
Best Thule Rooftop Cargo Bag:
Thule 868
What Recent Buyers Report
This smaller sized cargo bag is for individual use. It is easily installed and keeps things dry. It does not move or fall even at high speeds. The product is not for long-term use. But for small camping trips, it works great.
Why it Stands Out to Us
It uses PVC free material that is environmentally friendly. You can secure your luggage using the adjustable webbing straps. It does not create noise or falls off. It is weather-resistant and will keep your things dry and clean from dust and water. The zipper is protected with a storm flap that gives easy access to your things. 
Who Will Use This Most
This is used for small use like camping trips. It has plenty of space to store your folding mattress and other things. It can be installed with all kinds of cars with side rails or rooftop bars. It can be used in wet areas without the material getting damaged.
Bottom Line
Thule is a multinational company that produces many different kinds of storage accessories for traveling. They are of high quality and trusted products. This rooftop cargo bag is a great example. It is compact and perfect for everyday use without giving your car mileage problems.
Buyer's Guide
Now for the buyer's guide. Here we take a closer look at car roof bags and explain all the necessary info you need before buying one. We've also included a video and guide on how to install a rooftop cargo carrier, so you should be all ready to hit the road by the time you've finished the guide.
When Would a Rooftop Cargo Bag Come in Handy?
Rooftop cargo bags are a must-have accessory if you like to travel in your car. They will come in handy, not just for the obvious times, but you'll probably use it for more than carrying your luggage.
Road Trip
When going on a road trip, there are many things that you need to take with you, but sometimes you end up leaving them because there isn't enough space. You have to consider how many people are coming with you and all their things as well. It can be tricky to keep everyone happy and comfortable and still have all your necessities with you.
Road trips, while fun, are long and hectic. You should do everything you can to make things easier and more fun. Don't compromise on all the food you want to bring along or your guitar or camera bags. All that can be fitted in the rooftop cargo bag without any space being taken up inside the car. This way, everyone is happy.
Camping
Camping is another example of when you need to take a lot of things with you, and you don't always have space for it. There is your tent, water cooler, food, cooking equipment, and blankets, to name a few. You don't want to go into the wilderness and end up regretting it. Every necessary thing should be with you. If you have a smaller car or if a lot of people are going with you, then a rooftop cargo bag will make things easier.     
Fishing
When you go fishing, you have fishing rods with you that are long and pointy and just a recipe for disaster in a car full of people. It is just safer and wiser to put then on the top in a secure and weather-resistant bag.
Why Did These Rooftop Cargo Bags Make Our List?
When you put all your luggage out of sight on the roof, you should be able to not worry about it and focus on driving or having fun. This is why it is important to buy the right rooftop cargo bag. Every product on our "best of" list has the qualities that you will need.
Weather Resistant
You never know what type of weather might hit you on your way. Of course, there are apps and channels that will tell you what to expect, but the weather is notoriously unpredictable. It can go from sunny to rainy in seconds. You don't want all your things getting soaked up, especially if it's clothing or electric equipment. A good cargo bag is designed, keeping all that in mind. It is made from weather resistant material that will keep your things dry and safe.
Rooftop Rack
Some cars have racks on their roofs to install the cargo bags. This makes tying them up securely so they will not fall off easier. But not every car has a rack. You can still install the cargo bag on them, though. You should look for instructions as to how you can do that in the safest way. The bag should come with instructions and attachment straps.
Durability
Another important thing in any rooftop bag is quality. It is a product that will spend all its time outside on the roof of a fast-moving car. Things might fall out when the wind might blow on it. All kinds of things can happen. Therefore, the bag should be able to keep up its shape and not tear in any condition. This will defeat the purpose of waterproofing. Small animals can get inside, as well. It is vital to choose a bag that is made from strong material and can withstand anything.
Advantages of Investing in a Quality Rooftop Cargo Bags
There are many reasons you should buy a quality rooftop cargo bag. It is always a wise investment.
Security
If your luggage is not strapped on to the roof tightly enough, it will fall, and you might end up losing or damaging your things. If you have things like camera lenses or other breakable things in there, it can be a huge problem. Low-quality bags come with low-quality straps. These straps break when the bag is filled too much or when the car is moving at high speed. They can also be affected by rain or road girt. A heavy-duty strap can handle all these things without damaging your things.  
Clean
If your zipper is faulty and it opens or breaks easily, that will allow room for dust and other things to get inside and ruin your things. This can be a great problem if you are storing your clothes in there. Low-quality bags are also not waterproofed and can let your things get wet. Good cargo bags use double welding and strong water-resistant material along with closed-off zippers for protection.
Durability
If you are going to be buying a cargo bag, then it should last you longer than two or three trips. If the material starts to tear or get dirty too soon, then it is a waste of money. You will end up buying another, not too soon after. It is, therefore, better to invest in a quality bag that will last for years, even if it costs a little more.
How to Install a Rooftop Cargo Bag
If you want help figuring out how to install the rooftop cargo bag to your car, you can follow these simple steps.
Make sure to read any warnings given with the product.


Clean the roof of your car.


Place the bag between the crossbars with the zipper facing upwards.


Load your items inside and zip the bag properly.


Pull the strap through the plastic ring on the bag.


Wrap the strap around the crossbar.


Pull the strap through the buckle.


Repeat on every side.
For more details, watch the video given below.  
Conclusion
Rooftop cargo bags are a great space-saving option for those that love traveling. There are many things to consider so that your things remain in a good state and safe. This article lists all the best cargo bags you can use and all their good and bad things so you can make an informed decision.
People Also Ask
If you still have some questions about cargo bags and how to use them, then you can read through these frequently asked questions.
How Do You Secure a Roof Bag?
Rooftop bags come with adjustable straps that secure the bag on top. For detailed instructions on how to do that, you can read the steps given above or watch the video.
What is the Largest Rooftop Cargo Carrier?
Cargo bags come in many different sizes. Mostly you will find 15 cubic feet ones. There are larger cargo carriers as well, with a storage space of 22 cubic feet. Many different companies offer L and XL sizes. The most famous perhaps is the Thule Motion XT.
How Do You Put a Cargo Carrier Without a Roof Rack?
There are two ways of putting the cargo carrier on without a roof rack. One is not a safe option. You have to wrap the bag with the strap through the roof. This can cause problems with airbags. The other option is using the weather sealing in the door to secure the hook in. The bags that support cars without roof racks come with installation instructions.
Do You Need Crossbars on a Roof Rack?
Many vehicles that have roof racks already have crossbars installed. If you need a replacement, you can buy them. Not every cargo bag needs crossbars, though. You can check your bag's compatibility before use.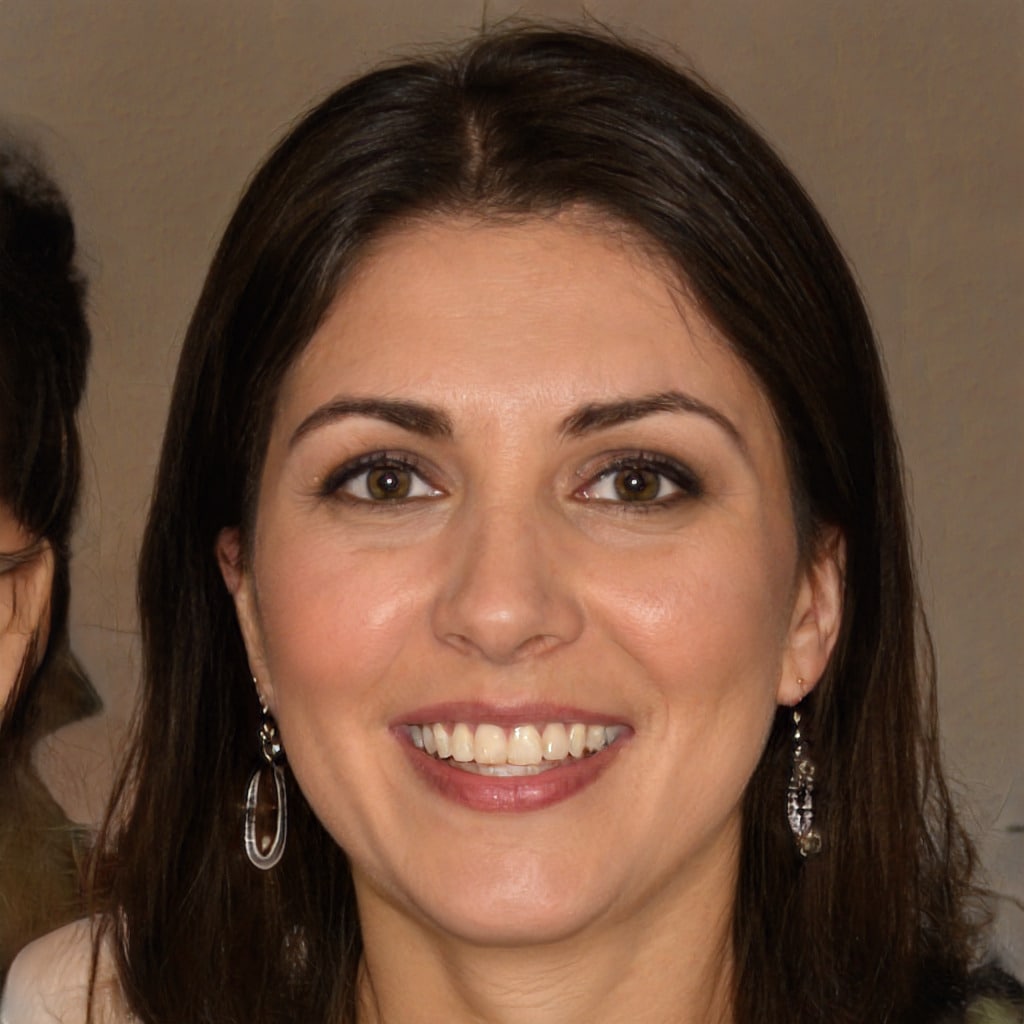 Hello, fellow wanderers! I'm Alyssia. Since 2008, my husband and I have called an RV our home, journeying through life one mile at a time. Our nomadic lifestyle has led us to over 70 countries, each with their unique tales that have shaped our own.
I share our stories and insights right here, hoping to inspire and guide you in your own adventures. Expect tips on RV living, our favorite camping spots, breathtaking hiking trails, and the joys and challenges of an ever-changing view from our window. Alongside, you'll also find practical advice on outdoorsy stuff, designed to equip you for any journey. Join us as we continue to explore the vast, beautiful world on wheels!