The Best RV Tire Pressure Monitoring Systems
Looking for an RV Tire Pressure Monitoring System for your RV? When you're driving a large vehicle like an RV over great distances, knowing the status of your tires is essential to your safety.
Especially if you are traveling at high speeds, even a small leak can very quickly become dangerous, so an RV TPMS can help you keep on top of things.
There are many crucial aspects to consider when investing in a RV tire pressure monitoring system to ensure you have a product that's precise, effective, and right for your vehicle.
In this review we look at some of the best devices on the market and you can be sure each one will do the job!
After the review, we've included a buyer's guide where we look at RV TPMS closer, explaining how they work exactly and what aspects you need to consider before buying one.
We look at and compare the two different types of RV TPMS Direct and Indirect, so you can make a more informed decision before buying one. We also offer a step-by-step guide and video on how to install a TPMS on your RV. 
If you prefer, you can scroll straight to the RV Tire Pressure Monitoring System Buyer's Guide by clicking the link...
Review of the Best RV Tire Pressure Monitoring Systems
With these considerations in mind, let's take a look at the best monitoring systems for RV adventures of the year.  
Best RV Tire Pressure Monitoring System:
CACAGOO Wireless TPMS
Our top pick is the CACAGOO Wireless TPMS. It allows you to see the real time air pressure and temperature for all four tires on the screen simultaneously; each tire even has its own ID code to avoid confusion. All tire sensors are IP67 rated and designed to keep out all dust, water, and snow. It can be stored in temperatures ranging from – 30 degrees to 85 degrees Celsius.
The wireless system includes a sensor attached to the air valve cap of each tire, which communicates the air pressure status with the monitor whenever your vehicle is moving. The monitor can be plugged into a cigarette lighter to charge and the sensors are powered by 1632 batteries.
The wide-angle LCD screen is easy to set up, read, and adjust. It can be read both during the day and at night. During set up, you can select your preference for the PSI or BAR for the pressure and Fahrenheit or Celsius for temperature. You can also set the alarm value for the pressure and temperature. You will receive an alert on the monitor and an alarm will sound whenever the air pressure or temperature is below or above the set range. The system also alerts you if a sensor battery is too low.
Installation is simple and takes about 15 minutes. The entire package includes the CACAGOO TPMS, four external sensors, four tire valves, one holder, one cigarette lighter, one spanner, one charger and power line, and an instruction manual.
Bottom Line
The CACAGOO Wireless RV TPMS is incredibly easy to install and use. Its durability and quality are outstanding for the price, placing it as our number one system.
 B-Qtech Tire Pressure Monitoring System
What Recent Buyers Report

The majority of the buyers loved this RV TPMS and said that it worked great. Users stated that it showed tire temperature and pressure in real-time. They also found it to be easy to install, quick to set up, and easier to read. However, some customers reported that the sensor stopped working after a few months, while some found the programming instructions to be incredibly difficult.

Why it Stands Out to Us

The B-Qtech TPMS primarily stands out because of its ease of use. Featuring an auto-alarm function, it automatically sends out alerts every time the sensor detects abnormal tire readings. It's also designed with the latest signal technology, so it doesn't need a signal extender for vehicles measuring less than 32 feet. The large LCD screen further makes it easy to monitor and change the pressure and temperature values.

Bottom Line

Eliminating the need for balancing when in use and featuring a user-friendly interface, this RV Tire Pressure Monitoring System certainly deserves a place on our list of top picks. It sends an audible and visual performance when the tires lose all their pressure and air. However, the setup instructions are a bit unclear.
Best RV TPMS for the Money:
Truck Systems Technology TST 507
What Recent Buyers Report

Almost everyone who bought this RV TPMS was incredibly happy with it. Users stated that it was packaged well, built nicely, and had clear instructions. They said that it did an excellent job of monitoring tire temperature and pressure. While most customers found the color display to be a bonus, some reported that the monitor's contrast was terrible, and was disappointed with the fact that the brightness couldn't be adjusted.

Why it Stands Out to Us

Able to monitor both tire temperature and pressure in real-time, this device can work with several different vehicles, including campers, RVs, and motorhomes. It provides easy-to-understand and accurate readings to ensure users are always updated on the condition of their tires. It also allows drivers to adjust low and high PSI settings, giving them more control over the entire experience.

Bottom Line 

Boasting numerous excellent features, this unit offers exceptional value for money. It detects slow leaks, helps improve tire safety, and alerts you of any potential issues like a blowout or a flat tire. However, when it comes to its use, buyers should expect a learning curve.
Bellacorp TPMS
The Bellacorp system comes with four sensors that communicate data back to an easy-to-read display. This system works great for hauled campers and fifth wheel trailers. There are simple instructions in the manual that explain how to rearrange or add more sensors in a different configuration, if necessary.
This model has a simple, effective design and is built to last. The sensor caps have anti-corrosion secure fitting technology to prevent air leaks and are waterproof in up to three feet of water. They are powered by replaceable 1632 batteries.
The pressure alarm range is 15 PSI to 175 PSI with a maximum temperature of 186 degrees Fahrenheit. This system includes two alarm functions, one for low air pressure and another for fast leakage caused by a flat. It can monitor the real-time tire pressure and temperature for up to 34 tires.
One of the best aspects of this RV TPMS is the free-standing monitor. The monitor can be used for up to six days before it needs to be recharged with the USB cord, so it is great for long trips. At 3.5 by 1.5 inches, it is also wide enough to show both the temperature and pressure each day. It is very easy to understand, navigate, and set up. No additional tools are required to install it, either. There are straightforward step-by-step instructions in the manual and pieces for both suction and hard wire mounting are included.
Bottom Line
With its simple interface and long-lasting design that works on a variety of vehicles, the Bellacorp system is an excellent product. It is easy to install and navigate, and utilizes technology that allows you to drive for long periods without stressing about the condition of your tires.
TireMinder A1A Tire Pressure Monitoring System
This RV Tire Pressure Monitoring System has six transmitters and is capable of monitoring up to 22 tires, making it perfect for a variety of large vehicles such as RVs, fifth wheels, and trailers. It communicates tire air pressure and temperature issues with both visual and audible alarms so you will never miss an important alert. There is even a blowout alarm.
It monitors and displays the PSI and temperature for each tire, so you have an accurate and precise summary of the entire group status at all times. The display monitor is bright, large, and easy to use.
The battery life for the TireMinder A1A system surpasses most others. Not only does it last for a long time, it also automatically shuts off power after a long period of inactivity to conserve energy.
An unexpected perk of this product is its ability to also monitor indoor and outdoor weather stations, flame less tealights, home security light timers, night lights, and motion and safety lights. Instead of putting it in storage and leaving it to collect dust when it is not in use, you can put it to work around your home.  
There's also a version with four transmitters, if that is the better fit for your vehicle.
Bottom Line
Overall, the TireMinder A1A monitoring system provides accurate results and a long-lasting battery life. It is super easy to set up and navigate, so you can install it quickly and be on your way.
Best Bluetooth Tire Pressure Monitor For RV:
TireMinder Smart TPMS
What Recent Buyers Report

Most buyers were extremely satisfied with their purchase and stated that the RV TPMS was easy to monitor. They found it to be simple to operate and install and loved the fact that it was compatible with smartphones. However, some users reported that the device gave too many false alerts, while some were disappointed with the battery life of the Bluetooth adapter.

Why it Stands Out to Us

This product updates readings every six seconds and identifies tire issues as soon as they occur. Once it detects an issue, it sends warnings and transmits visual/audio alerts to your electronics. It also comes with anti-theft locking nuts to prevent thieves from stealing the sensors. Lastly, the included rhino booster boosts the signal, protecting you from any interference issues you may face on the road.

Bottom Line 

The TireMinder Smart TPMS is an excellent device that undoubtedly deserves a position on this list. Boasting six transmitters, it offers real-time alerts and keeps track of everything to ensure your tires are ready for travel. However, the life of the batteries could be improved.
TST 507 RV Tire Monitor System
Sturdy, efficient, and precise, the TST is specifically designed to be used in RVs and large commercial trucks. You can easily set and customize the low and high PSI settings for up to four axles on the color display.  
With a 30-second refresh rate, you can be sure that this model will provide you with updated data. For this reason, it excels at detecting slow leaks and will alert you immediately to prevent tire blowouts. The system sends both audible and visual alerts for to ensure you receive the message.
On top of that, this RV Tire Pressure Monitoring System is very easy to install. The installation kit also includes installation wrenches that help prevent wheel theft. The unit is also simple to remove for seasonal storage if you're not planning on traveling in your RV year-round. This keeps it safe and extends the battery life. The unit is also powered by replaceable 1632 batteries.
Bottom Line
The one potential obstacle with this model is learning how to efficiently use its interface. It is not as straightforward as some of the other systems on this list, but if you are familiar with tire pressure monitoring systems and want a durable, precise model, this is a great pick.
EEZTire-TPMS
There's a reason the EEZTire-TPMS is makes it on our list. It accurately and efficiently monitors tire pressure and temperature for up to 26 tires. The sensors are motion-sensitive, so they monitor the pressure and temperature at continuous six-second intervals when the sensors are under pressure. Immediate visual and audible alerts are sent when either goes outside the set parameters.
With a 4.5 by 3 inch LCD screen, the EEZTire-TPMS has an interface that is simple to set up and operate.  The display also includes an automated backlight so you can continue monitoring the tire pressure and temperature day or night.
To conserve energy, the monitor will switch into power saving mode after fifteen minutes of inactivity. It has a built-in rechargeable internal lithium battery that is designed to last up to 60 hours with a single charge. The USB charging cord can be connected to a USB port or a vehicle cigarette lighter. The sensors are also powered by replaceable batteries. The monitor allows you to set up anti-theft and flow-through sensors for additional protection.
Bottom Line
The EEZTire Tire Pressure Monitoring System is reliable and incredibly precise. Built with a rechargeable internal lithium battery, it is designed to be efficient and long-lasting. It is relatively easy to set up and uses a large LCD screen that is simple to navigate.
Best RV Wireless Tire Pressure Monitoring System:
Beipuit TPMS Solar Power TPMS
If you prefer a wireless model, the Beipuit TPMS is the way to go. It includes a built-in lithium-ion battery that supports both solar and USB charging, providing an environmentally-friendly energy source and allowing the battery to last for two months.
The default range for the air tire pressure is 24-73 PSI, but the system is designed so you can easily customize your own alarm settings for both the pressure and temperature. You can even select your preference for PSI versus Bar and Fahrenheit versus Celsius. Your convenience is considered in every small detail.
The four sensors are both designed to be waterproof and anti-theft, so they last a long time. They can easily and quickly be installed without removing the tire.
The full installation kit includes a solar displayer, four external sensors, four hexagonal nuts, one hexagonal nut wrench, two plastic wrenches, one anti-slip mat, and a manual with a clear step-by-step guide.
Bottom Line
The Beipuit RV TPMS is the superior choice for the earth, your wallet, and most importantly, the safety of your RV. It has a 180-day warranty and a limited sensor replacement policy, but each aspect of its design is created with accuracy and longevity in mind, so it is unlikely this will be an issue.
RV 6-Tire Flow-Through Sensor TPMS
The RV 6-Tire Flow-Through system's sensors are powered by replaceable batteries and come with pieces that be secured to protect against theft and loss.
Its portable monitor mounts on the dashboard; it is easy to navigate and has a rechargeable battery. The system monitors your tires to ensure they do not go outside the set 0-199 PSI air pressure range. It will also send you an alert if any of the tires overheat or have a slow leak. The warning thresholds are all adjustable, so you can set it to the precise range that is best for your trailer. You can select your preference for PSI versus Bar and Fahrenheit versus Celsius.
When the pressure or temperature exceeds the set range, alarm icons, a red light, and an audible alert will make sure you know about the problem immediately.
The strong tire sensor signals ensure you don't have to stress about connectivity issues interrupting the monitoring process, even when using a large trailer.
Bottom Line  
Many RV TPMS are not built with a sensor signal strong enough to work well in a trailer, but the long-range signal on the RV 6-Tire Flow-Through completely eliminates this problem. The set up can be a little complicated, but once the system is in place, it is easy to operate and allows you to accurately monitor the tires on your trailer from the comfort of your drivers seat.
Buyer's Guide
Now for the buyer's guide. here we take a closer look at RV Tire Pressure Monitoring Systems, and explain how they work exactly. We also offer advice on what you should consider before you get one.
There are two types of TPMS: Direct and Indirect and we look at and compare both types. We also offer a step-by-step guide and video on how to install a TPMS on your RV. To end the article there's an FAQ section so you should know all there is to know by the end. Happy reading.
How Does an RV Tire Pressure Monitoring System Work?
An RV TPMS keeps track and monitors the air pressure of a vehicle's tires. It's important to know that underinflated tires can result in unstable and dangerous driving conditions. In fact, flats and blowouts are usually caused by tires with low air pressure. This system alerts users of any tire pressure problem and reminds them to inflate their tires to the proper level.  
A TPMS works using sensors that transmit information or data to the modules present inside your RV. In simpler words, it activates a warning light located on the RV's dashboard if the tires are over- or under-inflated. 
If the light switches on but doesn't flash, then this means that you need to monitor and check the tire's pressure. On the other hand, a flashing light indicates an issue with the tire pressure monitoring system itself. These guidelines may differ from system to system, so make sure you read the manual before use.
Aspects to Consider When Buying an RV Tire Pressure Monitoring System
Here are a few main aspects to keep in mind while reading through our review: 
Durability
Since this device is designed to monitor the status of each tire to prevent accidents, it is important to invest in a model that will last a long time and won't expire before your tires do. It is also worthwhile to consider the types of environments you will be in. If you will be in harsh environments with excessive heat, it's worth it to invest in a model that can withstand those kinds of temperatures and continue keeping you safe.
Another vital aspect of a monitoring system's durability is the quality of the battery. The ideal battery lasts for long periods of time and does not easily overheat. It is also worthwhile to look into rechargeable batteries for further convenience.
Display Accuracy and Features
RV Tire Pressure Monitoring Systems can easily become too complex and the last thing you want to do is waste time trying to decipher the icons on your display. Choose a system with a straightforward and clean design that is simple to set up, adjust, and navigate.
Installation
Similar to the display, the installation process can quickly become over-complicated. We recommend using a system that you can install on your own in case you encounter any issues along the road. When considering different monitoring systems, make sure you also check the contents of the installation kit to see if it has all the tools you will need. If a system is simple to install, chances are it will also be easy to use.
Direct vs. Indirect TPMS - Comparison Overview
There are two different types of tire pressure monitoring systems, and both have their own advantages and disadvantages. To ensure you don't end up wasting your money, we've compared the two:
If you're looking for exceptional performance and are not afraid of spending some money, then a direct TPMS is perfect for you. These systems send alerts immediately, monitor tire temperature, and enable users to adjust pressure. However, they are more expensive than indirect TPMS units, but considering their features and benefits; you get what you pay for. 
If you prefer a cheaper option, then an indirect TPMS is more suitable for you. Useful in its own way, an indirect TPMS is easier to install and needs less maintenance than a direct TPMS. However, they're not equipped with physical air sensors, are unable to monitor tire temperature, and provide readings that aren't as accurate.
Pros and Cons of an RV Tire Pressure Monitoring Systems
It's important to know how a TPMS can improve an RVer's lifestyle. To help you determine whether purchasing this system is the right way to go, we've listed some of its pros and cons below:
Pros
Enhancing Driver Safety
An RV TPMS sends an alert to the driver when the pressure of a tire is 25% less than the acceptable level. This system identifies problems even before the tire's sidewall rubs together or falls over, thus protecting you from any life-threatening situations caused by underinflation, blowouts, flat tires, or overinflation. 
Reduced Maintenance and Repair Costs
This system ensures that you're alerted of a problem before a tire failure can damage other components, like the wheel or axle, thus saving you money and time on repair and maintenance. 
Extended Tire Life
Under-inflated tires come in contact with the asphalt more, resulting in more wear and tear. Along with being one of the primary reasons behind failing tires, under-inflation can also cause heat buildup, ply separation, sidewall breakdowns, and tire disintegration. All these problems are monitored by a TPMS and can extend the lifespan of your tire. 
Cons
However, there are some drawbacks to a tire pressure monitoring system as well, some of which include:
Need Resetting 
TPMS computers usually need to be reset once a sensor is replaced or a wheel is installed onto the vehicle, and this entire process of figuring out how to reset your vehicle's system can be incredibly time-consuming and difficult.
Robustness
Most direct TPMS monitors require an assembly process that includes the valve stem. Since the monitors are mounted against the wheel, removing the wheel can result in the tire bead being pressed against the monitor, and breaking the stem or the monitor.
Types of RV Tire Pressure Monitoring Systems
There are two main types of RV tire pressure monitoring systems: direct and indirect. All of the products listed above are direct monitoring systems.
Direct
Direct tire pressure monitoring systems utilize sensors in each tire to keep track of the air pressure and temperature levels. The sensors then send the data to a centralized control module to be analyzed and interpreted on the display monitor in your vehicle. It delivers real-time updates on the status of each tire so there are no delays in alerting you of any leaks or flats. Direct monitoring systems tend to be more expensive than indirect systems and the sensors have to be replaced after a while, but in the long run they are more efficient and precise.
Indirect
Instead of using physical pressure sensors, indirect tire pressure monitoring systems evaluate the rotational speeds and outward signs of each wheel. They utilize the anti-lock braking system sensors to measure the revolution rate of each wheel and the on board computer system uses this data to tell you if there is an issue with the tire air pressure or not. Indirect monitoring systems are not as precise, but they tend to be less expensive and require less maintenance down the road.v
How to Install TPMS on an RV
The installation instructions of an RV TPMS will vary according to the model. However, most systems have the same installation process that can be completed in a matter of minutes:
Set the system alarm parameters by selecting a temperature unit of measure and a pressure unit of measure.


Program the sensors or tires to the monitor. Select the tire you want to program by using the + or - buttons. The tire you're setting up should be flashing on the monitor. 


Once all tires have been programmed and set up, press the CODE key and hold it for approximately six seconds or until you hear a beep. The monitor screen should then display your rig configuration. 


Use the low profile mount to mount the monitor on the windscreen or the dashboard. You can also use a suction cup to attach it to the left side window. 


Connect the power adapter to the auxiliary power outlet or the cigarette lighter, and plug the power cable into the monitor.


Remove the tire valve stem cap and use a wrench to position the corresponding sensor onto the valve.
If you're still confused about how to install a TPMS on your RV, then make sure to watch the video below:
Conclusion
In conclusion, it is essential to use an RV Tire Pressure Monitoring System as it's a large and heavy vehicle. Not only do they save you money on fuel and tire maintenance, they help keep you safe and secure. A blowout on a large vehicle is incredibly dangerous and using a monitoring system allows you to keep an eye on each tire as you go, to prevent any issues. 
For such an important investment, there are many important aspects to consider before buying one. Make sure you are investing in a model that fits your RV, your skill set, and your future trip plans.
People Also Ask
Still have questions? Scroll down to read the answers to our frequently asked questions on this subject.
What is TPMS?
A tire pressure monitoring system (or TPMS) tracks the tire air pressure of your vehicle and alerts you when an issue arises. Many direct monitoring systems are also capable of monitoring the tire temperature. The point of a TPMS is to notice any leaks or flats as soon as possible. This helps keep you safe and also extends the life of your tires by helping to minimize potential damage.  
Where is The TPMS Reset Button on an RV?
In most vehicles, the TPMS reset button is located underneath the steering wheel. If you have trouble finding it, then you can check the owner's manual that comes with the vehicle. This button saves you the trouble of deflating your tires or going to a garage to get the warning light turned off.
How Much Does it Cost To Replace a TPMS?
The cost of replacing TPMS sensors can range from $50 to $750, depending on the type of vehicle. Labor costs range between $50 and $70, whereas parts cost between $180 and $680.
How to Tell Which TPMS Sensor is Bad on an RV?
In order to determine which TPMS sensor is bad, you'll need to release air from every tire one by one. The faulty sensor is going to be the one that doesn't send the under-inflation message to the display panel. Once you've marked the tire with the malfunctioning sensor, you'll need to refill it to the correct pressure and have the sensor replaced.
How Long Do TPMS Sensors Last?
TPMS sensors are usually equipped with lithium-ion batteries that last around 100k miles or five to ten years. The sensors usually reach the end of their service life around the time the tires start wearing out and need to be replaced once the battery fails.
How to Identify My RV TPMS System
The easiest and quickest way to identify your RV's TPMS system is to check the owner's manual. If you don't have the manual or cannot access it easily, you can use the RV itself to check for a TPMS. Like many other vehicles, the dashboard will light up when you start up the RV. You can check for the TPMS symbol there.
How Accurate Are Tire Pressure Monitoring Systems for RVs?
An indirect TPMS doesn't monitor air pressure; instead, it uses the wheel-speed sensor of the anti-lock braking system to detect whether one wheel is rotating faster than others. On the other hand, a direct TPMS determines the actual pressure of a tire and is usually precise to within one PSI.
Are TPMS Sensors Worth it on an RV?
While TPMS sensors don't eliminate all tire-related issues, they still monitor everything that's happening in a tire in real-time and alert the driver if there's a problem. TPMS sensors cost less than a completely new set of tires, so they're definitely worth the investment.
Can I Monitor All Tires on My Vehicle And RV at The Same Time?
Some tire pressure monitoring systems allow drivers to monitor all tires on their vehicles at the same time. In fact, an aftermarket direct TPMS can keep track of up to 64 tires simultaneously.
How Important is a Tire Pressure Monitoring System For an RV?
A tire pressure monitoring system is an essential addition to any RV or trailer. Being alerted of low tire pressure allows you to fix the problem before a blowout occurs.
Using a TPMS also helps you save on fuel and extends the life of the tire because under-inflation can cause a myriad of problems, such as tire disintegration, ply separation, and heat build up.
Are Tire Pressure Sensors Accurate?
In general, yes. Direct tire pressure monitoring systems and their sensors provide very accurate results. The main things that can interfere with the precision of the sensor are connectivity issues and improper installation. Always double check the sensor has the signal range for a vehicle of your size and follow the manual instructions carefully to ensure everything is properly installed.
Do Tire Pressure Sensors Go Bad?
As with any technology, tire pressure sensors will eventually wear out. That is why it is essential to invest in a product that utilizes long-lasting sensors and to routinely check on your system. A dead or malfunctioning sensor battery means that the entire system can no longer do its very important job of monitoring the tires to keep you and your passengers safe.
Other Related Buyer Guides
Here are a few other related guides to set you in the right direction: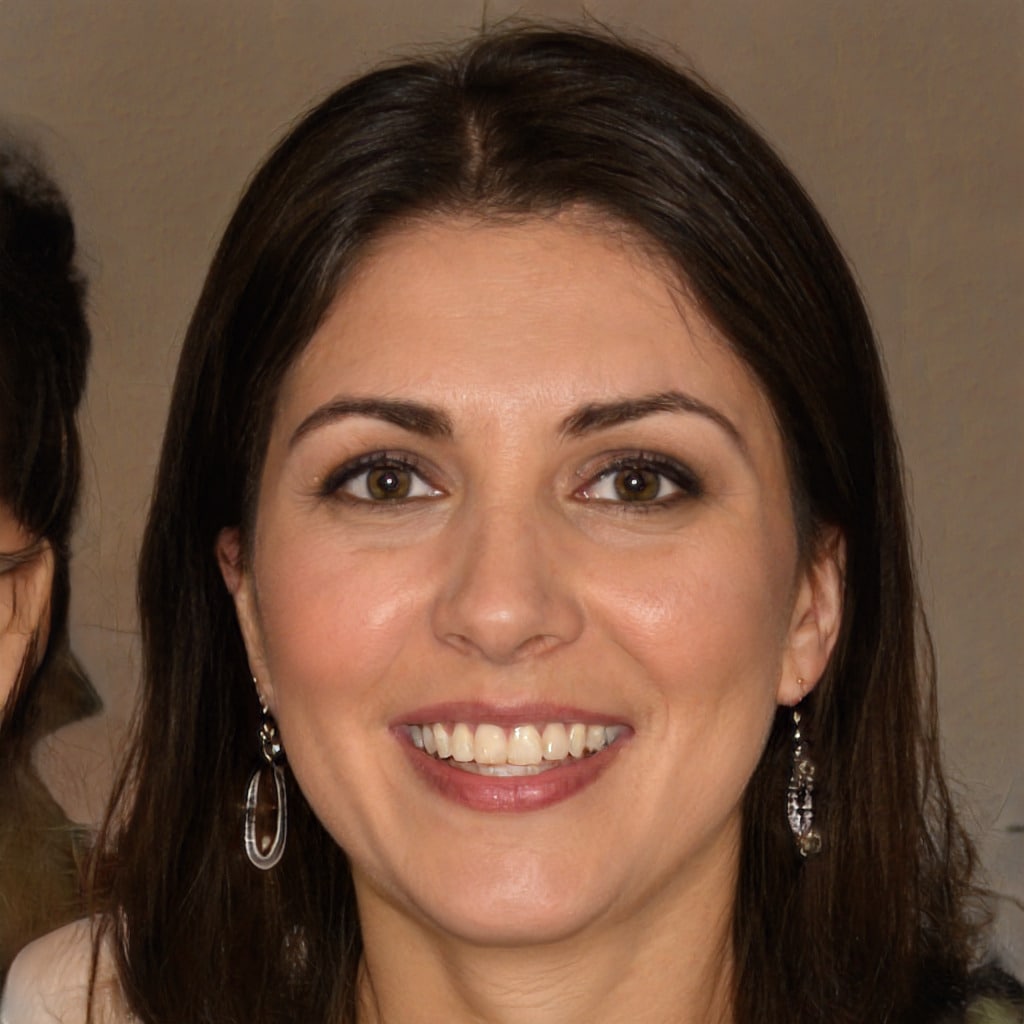 Hello, fellow wanderers! I'm Alyssia. Since 2008, my husband and I have called an RV our home, journeying through life one mile at a time. Our nomadic lifestyle has led us to over 70 countries, each with their unique tales that have shaped our own.
I share our stories and insights right here, hoping to inspire and guide you in your own adventures. Expect tips on RV living, our favorite camping spots, breathtaking hiking trails, and the joys and challenges of an ever-changing view from our window. Alongside, you'll also find practical advice on outdoorsy stuff, designed to equip you for any journey. Join us as we continue to explore the vast, beautiful world on wheels!